A lot of my friends who are into traveling are fascinated to try travel blogging. They shared that since they love to travel and explore new places, why not to share those breath-taking tourist destinations they have traveled through blogging. And the one and only question they used to raise after me is how to create a travel blog.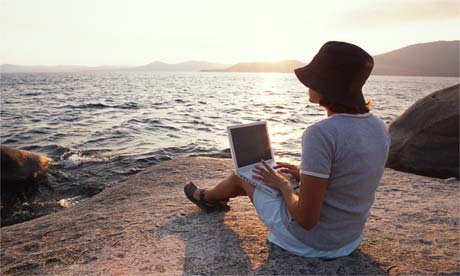 image source and credit
And here's some and the very basic information I could share. Just bear with me if I forgot others. LOL!
You should have a domain URL of your own. I suggest you pick the one's that really interests you most and very catchy domain name related to travel.
In my case, I chose FreeTravelsandTours.com domain since this blog will be about my free travels and tours. Feel free to read the About page of this blog to learn more why.
After you've chosen your domain name, I recommend you to get a hosting provider for your travel blog like joomla hosting. It is paid hosting where you can keep your online travel stories and through that hosting also, everybody can access your blog.
But if you are in a tight budget yet, you may opt to make use of free blog hosting like wordpress.com or blogger.com and other platforms.
Once these two mentioned important stuff for blogging are done, then you can start posting and sharing your articles online.
That's how easy to create a travel blog. Hope these easy steps and information I have shared could really help newbie travel bloggers.