A classmate since elementary and high school and a friend as well, Babe, visited Cebu City last April 2012 as part of her job. As soon as she arrived, she immediately rung me and together with my other friend working in Cebu City also, we met and toured a number of tourist spots in the locality.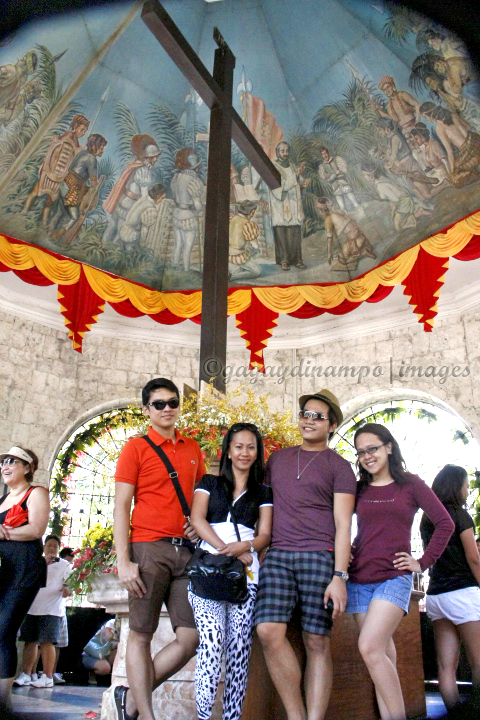 At the Magellan's Cross in Cebu City
The very first spot we stopped by at was the Magellan's Cross just approximately 50 meters away from the Basilica Minore del Santo Niño de Cebu which was our meeting place.
So here it was. This was one of our pictures taken at the Magellan's Cross in Cebu City. That was Babe, the one second lass from left. She was with her co-nurse, at the left-most; pardon me for I forgot his name. The lad on my right side is Erik, he was also our classmate since high school and he's working in Cebu City.
We were not able to roam around the city more since the two nurses have had work to be done yet and I and Erik had other things to do also. That time, I still need to look for an application to clean up computer's hard drive.
Nonetheless, our day was fun and full of laughs.