Mom, M and I went to Tagaytay last Saturday just to de-stress. Though we know that there is a typhoon hitting the country, the typhoon Karen, we still push through with our plan to visit the place.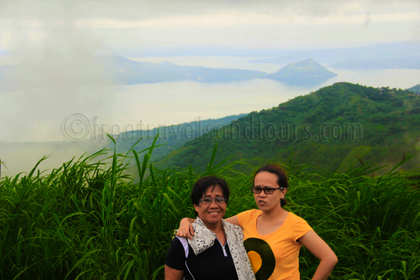 At the back is the Taal Lake.
The Taal Lake is one of the tourist spot which most people not just from the country loved to visit. However, because it was raining, we failed to catch the beauteous view of the Taal Lake. But at least, we still able to roam some parts of Tagaytay City.