I am not done yet sharing our family photos during our Enchanted River escapade in Talisay, Hinatuan, Surigao del Sur. But as promised, I really will. So for now, I will show you how the waters of the Pacific Ocean amazed me. And believe it or not, I really literally tasted it.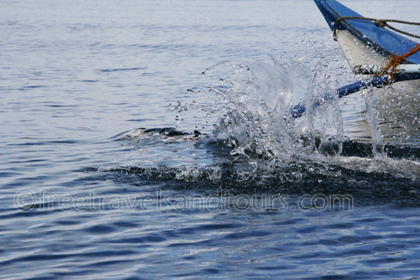 The waters of the Pacific Ocean tasted….mmmmm..of course, salty. Nyahahaha.. The family was really laughing at me when I showed to them that I really tasted the waters.
This is an entry for me to the Blog Photo Challenge.