Honestly, this is yet a less than a month old blog of mine and really needing traveler (FOLLOWERS) thru Google Friend Connect (GFC). Perhaps, the very reason why I joined this weeks WBFC.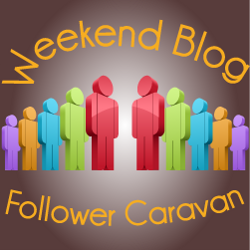 This week's WBFC is sponsored by Coffee on the Side and Walking News Paper.
By the way, this blog has different homepage and single post platform, you can find the Google friend connect (GFC) widget ONLY when you visit the homepage of this blog.
Want to have more followers? Come, join and visit WBFC today! Just feel free to click the image above.
Happy Blogging!