Places to vacation with kids
A collection of places to vacation with kids. How to spend time with your family and get the most out of it, only you know. We can only suggest interesting places where there are no age restrictions and positive feedback from other people. Places where adults turn into children, and children discover all their talents and remember these holidays for life.
Useful tourist information about Vienna's Schönbrunn Zoo – the oldest of the present and the best in Europe.
Holidays with children – Austria
They haven't invented anything better than the water park! Instead of straining to find prices and reviews on the internet about the best water parks in Moscow, read this article.
Holidays with Kids
Russia
Among the classic Czech sights of particular success with tourists enjoy the shadow theaters, offering unique shows.
Holidays with Kids
Czech Republic
Disneyland Children's City in France – a detailed description of the attraction. Where is it located, how to get there and a brief history of the favorite place of all children of the planet
Holidays with Kids
France
The planetarium in Moscow is a popular place for holidays with children. Cognitive exploration of the depths of space in the legendary Planetarium on Sadovaya Kudrinskaya 5 page 1.
Holidays with Kids
Russia
The first analogue of Disneyland of a domestic format appeared in Sochi in Russia, and getting here, you will find yourself in a Russian fairy tale.
Holidays with Kids
Russia
Dear friends, I want to tell you about such an interesting place as a club Laser tag Abandoned City open in Moscow.
Holidays with Kids
Russia
Since Soviet times, Yalta is the center of tourist attraction, since the Crimea became part of Russia in 2014, the flow of holidaymakers has greatly increased.
Holidays with Kids
Russia
Dubai – a unique city, only it has collected a huge number of record-breaking projects – Dubai Fountains.
Holidays with Kids
United Arab Emirates.
One of the long-awaited projects of our city planners in the cultural sphere was and is the Oceanarium in the RIO Shopping Mall.
Holidays with Kids
Russia
One of the largest and most interesting sports and trampoline centers in Moscow is the center Nevesost'.
Holidays with Kids
Russia
One of the most popular tourist spots in Denmark is Legoland, built in 1968.
Holidays with Kids
Denmark
Where to rest this summer with the child – this question arises in all parents, where it will be better to spend a vacation and how to enjoy themselves.
Holidays with Kids
Russia
Miami Seaquarium is the most educational and fun place in Miami, of all the aquariums in the United States, it is the largest and most beautiful.
Holidays with Kids
United States
Florida is a state in the southeastern United States, the largest cities in the state: Jacksonville, Miami, Tampa, Orlando, St. Petersberg.
Holidays with Kids
United States
The holidays of the Maldives are a constant companion to life, holidays are not only an opportunity to bring joy to loved ones, but also a vacation.
Holidays with Kids
Maldives
Mini Israel is a miniature park in Israel's Latrun area in the Ayalon Valley, a park that opened in November 2002.
Holidays with Kids
Israel
Direct indexed hyperlink is required for full or partial use of the site materials.
All photos and videos on this site are the property of their authors and are used solely for informational purposes under a Creative Commons license.
12 best places to stay with kids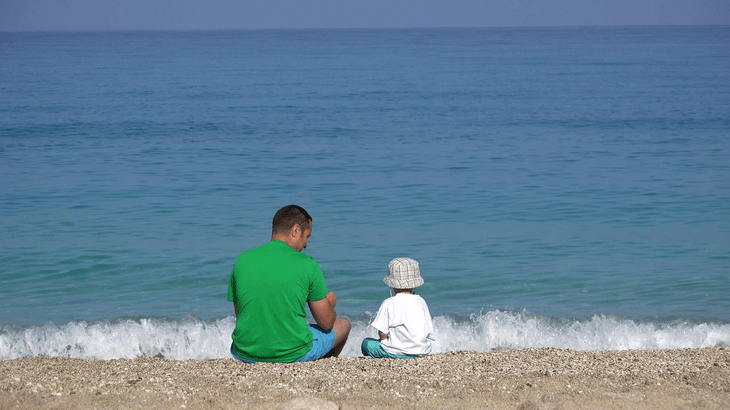 Planning a vacation with children should be very responsibly. The best places to relax with the kids we have tried to present in this rating, based on feedback from tourists.
Where not to go?
To exotic countries: India, Thailand, Ethiopia. Children's bodies poorly percept such a change of climate, in addition, all kinds of diseases in these countries, no one canceled.
To noisy megalopolises, where children will not only not be able to rest, but also to sleep.
In places beloved by young people. Noise and discos all night long are guaranteed.
The resorts that are praised by agencies, and no real reviews about them. You run the risk of ending up in an unpleasant place, and with a child is not necessary.
So, the rating of the best places to stay with young children:
Country, city, resort
Approximate price for a family of 3
France, Paris (Disneyland)
From 1000 euros (without road)
Germany, Gunzburg (Legoland)
From €1200 (without road)
Belgium, Brussels (Mini-Europe)
from 600 euro (without the road)
Arkhangelsk region, Kenozersky reserve
from 80 thousand rubles
from 64 thousand rubles
from 25 thousand rubles
The best beach vacation with children
Greece, Crete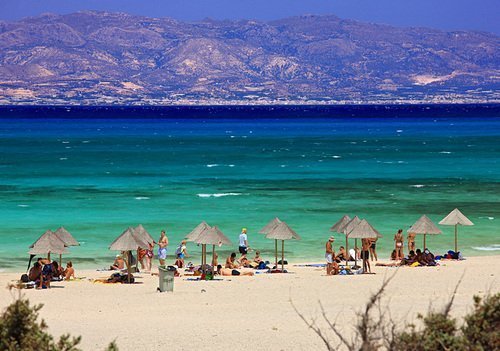 Photo: sciencemagic.ru
Our compatriots persistently recommend for recreation with children to choose, in the first place, the island of Crete in Greece. Consider the advantages and disadvantages of vacationing in Crete (Mediterranean Sea).
Advantages:
clean air and sandy beaches, crystal clear water;
excellent infrastructure of the beaches;
Beautiful modern hotels and friendly staff;
if you book a hotel on their own, you can find very cheap options;
if your child is not too young, you can go on excursions with him, the benefit, the history and culture of Greece will not let him get bored.
Disadvantages:
not all hotels staff speak Russian;
You need to get a visa.
Tip: If you're going on an independent trip, you should take into account that, although the beaches are public, umbrellas and deck chairs are still paid, so you can take with you beach accessories.
The reviews of holidaymakers in Crete with children: "Crete is a wonderful place for a holiday with children. Healing air, clean sea and beaches, delicious cuisine! "The location of the hotel was perfect, you walk out of reception and you're on the main street! We took the baby carriage with us and walked around town 2 times a day, my son was delighted with those walks and the Greeks! The proximity of supermarkets and pharmacies was very useful, every day something was needed.
Turkey, Belek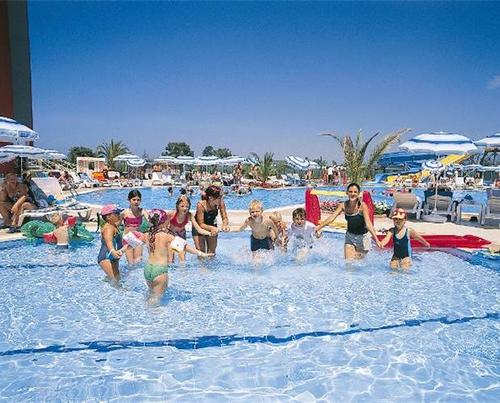 Photo: static.tonkosti.ru
Belek is a city located on the Mediterranean coast. The resort is considered one of the most expensive in Turkey, as the service here is on top.
Advantages:
sandy beaches are ideal for a small child;
the sea is clean, the approach is gentle;
Belek offers many "last minute" tours, so you can be lucky enough to have a very cheap vacation;
Russian tourists do not need a visa;
Staff almost all hotels speak Russian.
Disadvantages: with a properly planned trip there are none.
Tips:
Demand for tours in Belek is very high, it is worth planning a trip in advance;
In the summer months the beaches can be crowded, it is better to go in September-October.
The hotel is located closer to the sea, the noise was not heard, and the food there are no criticisms, except that the range of fruits was not enough. The entertainment is located closer to the sea, we didn't hear any noise, and there were no complaints about the food, except that the range of fruits was not enough. "The food was excellent! The child always had something to eat… There were no problems with sun beds and towels at all! The beach was always clean. We had a lot of fun. My daughter learned how to dance on the stage with kids!
Bulgaria, Albena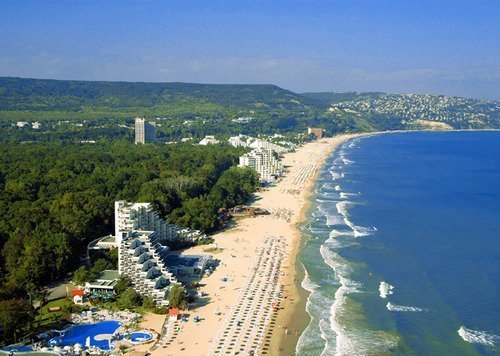 Photo: www.avialine.com
European resort town Albena, located on the Black Sea, is considered the best in Bulgaria for recreation with children. The prices here are quite affordable for our compatriots, especially if you travel independently, rather than take a tour.
Advantages :
you can rent a house on the beach for the same money as a hotel room;
the climate is close to southern Russia, which is very good for young children;
infrastructure for children;
The staff speaks Russian almost everywhere.
Disadvantages :
The infrastructure of the hotels is not as modern as in Turkey or Greece;
you need a Schengen visa.
Advice: go on holiday need to summer (late June-August), in the fall here will be cool for a small child.
The reviews of holidaymakers in Albena: "I'm not the first time in Bulgaria, in Albena – the first, I liked the resort, however, everything is expensive – any entertainment, souvenirs, towels, but it's normal for a resort town. "Very peaceful place. No adult drunken companies yelling songs at night, and lonely ladies coming for adventure."
Best ski resorts for vacations with kids
Switzerland, Villar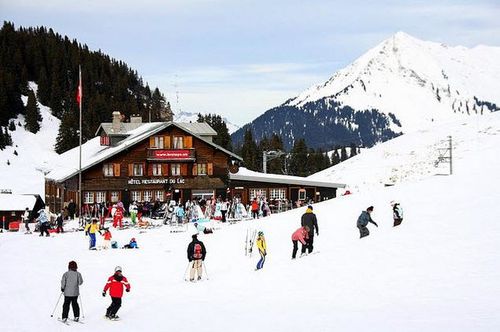 Photo: www.republicswitzerland.com
The ski resort is located 100 km from Geneva. It was originally created as a family resort. Awarded the Families Welcome certificate for special attention to children.
Advantages :
More than half of the slopes at Villar are easy, so even very young children can vacation here;
there are three kindergartens and a crèche for toddlers;
children from three years old are taught to ski in special schools;
A 5-day pass for children up to 9 years old is free, for adults it's 207 euros;
in Villar there is an excellent thermal spa, where children from 4 years old are allowed;
near Villar, there are four amusement parks and an aquapark.
Disadvantages: with a properly planned trip there are none.
Tips:
For beginners, it is better to master the basics of riding in the city center, where there is a free zone for children;
at the local information office you can find a babysitter for the child.
How to get a good holiday in Villars with children: "It's not far from Geneva, 100 km on good tracks, and you're there. For me – a little slopes, if to go for a week, but if you do not ski, and only plan to learn, it will suit you".
Austria, Zell-am-See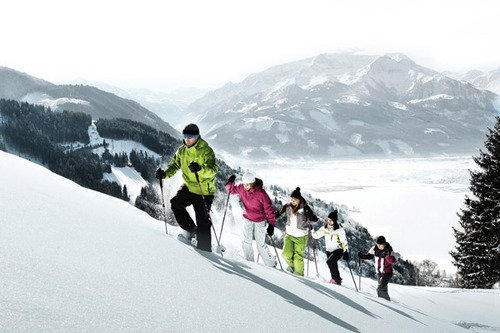 Photo: img.travel.ru
A sunny resort located in the Salzburg region near picturesque Lake Zeller. It is the place to go ice skating in winter. Most hotels have the Families Welcome sign.
Advantages :
For children from 18 months there are two kindergartens;
from the age of 3 years, your kids will be taught to skate in special schools (there are two of them);
A 5-day pass for kids up to 8 years old is free, and there are family discounts;
there is a family water complex and indoor pool.
Disadvantages: with a properly planned trip there are none.
The reviews of holidaymakers in Zell am See with children: "We stayed at the Hotel Der Schmittenhof 4*. If you are traveling with a baby, of course, this hotel is not really for you, as it lacks any facilities for babies. But the hotel staff is so attentive and responsive that everyone helped us. The chefs cooked separately for the baby, the receptionist, waiters and in general any hotel employee, were extremely attentive, responsive to any request." "Tsel-am-Zey is a great resort, no pathos, very cozy, clean, free. No crowds of tourists."
Norway, Geilo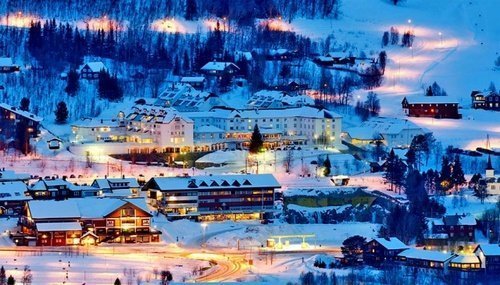 Photo: coolland.ru
Geilo – a quiet ski resort town, aimed at families. Here your children will not get bored, because in addition to skiing they will be offered to search for treasures in the woods and take part in master classes on baking snow pies and making snowmen.
Advantages :
3 kindergartens, nursery;
3 schools, teaching children from 3 years old to ski;
A pass for 5 days is free for children under 7 years, for adults – 160 euros;
a variety of entertainment programs for children.
Disadvantages: with a properly planned trip there are none.
Advice: in Norway, there are more pistes for cross-country skiing than for alpine skiing; take it into account when planning a trip.
What about holidaymakers in Geilo with children: "We have almost the whole family on alpine skis for the first time. We have children ages 4 and 9. We started together with the small hill, and on the third day went to the middle hill. And the next day we went with our older son to the big hill. "Kind-hearted staff. It's better to go in winter after January 5-6 – not a lot of people, quite comfortable.
Best vacation with kids in Europe
France, Paris (Disneyland)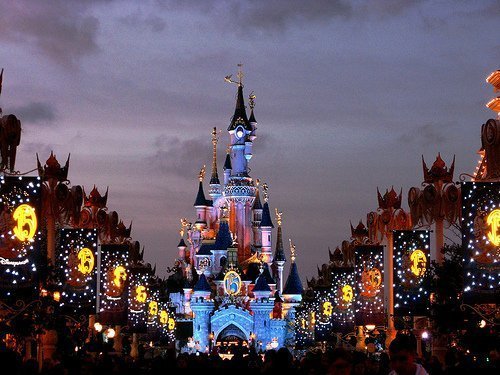 Photo: 1000-dorog.com.ua
Disneyland does not require any special introduction – everyone knows about it everywhere. Visit this amusement park is definitely worthwhile, besides you can combine the trip with a tour of Paris.
Advantages :
The most popular park in the world, which means a huge number of rides and attractions for children;
Hotels are right near Disneyland;
the hotel price includes an admission ticket to Disneyland for the entire duration of your stay.
Disadvantages :
Large lines at the amusement park, you can spend a lot of time waiting.
Advice : book a hotel close to Disneyland. The park area is very large, the kids can get tired, so it's easier to get them to a hotel 5 minutes away from Disneyland than an hour away.
Reviews vacationers at Disneyland with children: "The trip is very expensive! But the overall feeling – went to a fairy tale, children, and adults all very much liked it! "I would highly recommend staying at the Disney Hotel, which is in the park itself. The prices of the hotel are more than compensated by the privileges, for example to enter the park two hours before its official opening (almost all attractions are already open), when there are practically no queues.
Germany, Gunzburg (Legoland)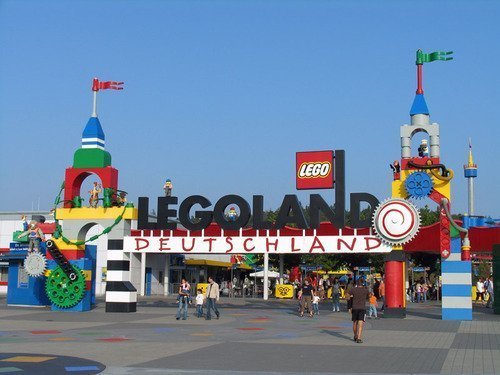 Photo: www.europarki.ru
Even if your child is not a fan of Lego constructors, he will love in this amusement park. Children from 2 to 13 years old will be comfortable here, and there are plenty of cafes for parents.
Advantages :
A large number of rides divided into themed areas;
there are interactive shows and performances;
The park is located 70 km from Munich, where you can take a tour.
Disadvantages :
queues, as in every popular amusement park.
Advice: it is better to visit the park on Tuesday-Wednesday, when there are less queues.
Feedback from those vacationing in Legoland with children: "I've never seen my children so excited! Everything felt like a fairy tale from the first steps! "There were three days in August. The first day was a little confusing, we spent a lot of time standing in lines. The second day we went straight to the rides. And for the third day we got to know the park like you know it.
Belgium, Brussels (Mini-Europe)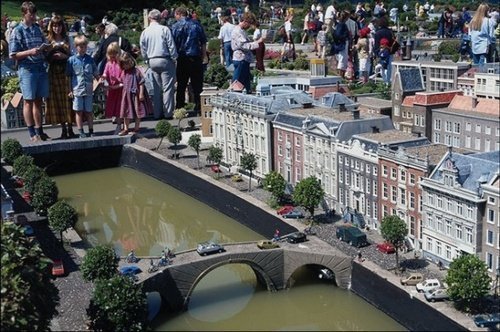 Photo: gidtravel.com
If you want your child to see all of Europe at once, take your inquisitive little one to Brussels. At the Mini Europe park, he'll get to know all the sights of the Old World.
Advantages :
See models of popular European buildings in one place;
inquisitive children will love it, and you'll instill in them a love of Europe and a desire to see all of these sights in full size;
theatrical productions take place in the park;
The mini-European attractions can be combined with a visit to the real Brussels.
Disadvantages: very young children may be bored in the park.
Advice : choose to go to Mini-Europe if your child is interested in models or exploring in general.
References from those who visited Mini-Europe with children: "The child was very pleased with the model of ships moving through the canals. The embankments were very well made. The figurines of people make you feel like you're moving through Lilliput and you feel like a real Gulliver. "A must visit – it's interesting for both children and adults."
Best vacation with children in Russia
Arkhangelsk region, Kenozersky reserve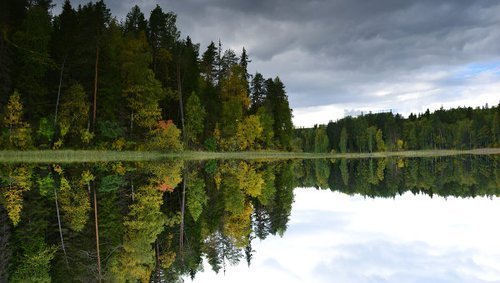 Photo: cdn4.img22.ria.ru
The reserve will be a great place for a summer vacation in nature with children. Here, away from the usual civilization, the child will gain strength for the whole year.
Advantages :
Healing air and beautiful nature;
opportunity to see animals and plants listed in the Red Book;
there is a children's ecological camp.
Disadvantages: with a properly planned trip there are none.
The comments of those who had a rest in Kenozersky Reserve with children: "I'd like to say the following about Kenozersky Reserve: when you get into the park, you start to think, breathe and see in a completely different way". "A couple of days, of course, were not enough, but there are a lot of impressions. This is the beauty and pride of the Arkhangelsk region. There is a lot to see, where to relax. All facilities for people! To connoisseurs of the present rest on the nature – I advise!
Kislovodsk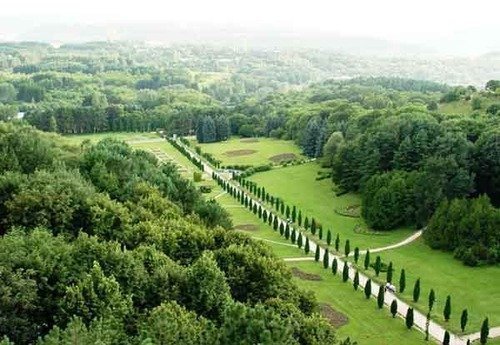 Photo: www.voyage.org.ua
The famous health resort is also suitable for a holiday with a baby. There are not many entertainments, but the air is clean and the nature of unique beauty.
Advantages :
Healing air, wonderful nature;
If a child is sick, it can be treated here;
there is a ropeway, which will please the kid.
Disadvantages: with a properly planned trip there are none.
Reviews holidaymakers in Kislovodsk with children: "The treatment there is excellent. We were in the sanatorium "KAVKAZ", the child after constant colds came and 2 months were not sick in the spring in Moscow. There is a salt room, and physiotherapy, and mineral baths. "At any time of year, in any weather, Kislovodsk Park is a unique place to walk. And how much pleasure from the beauty of nature, from the tame squirrels and bluebirds."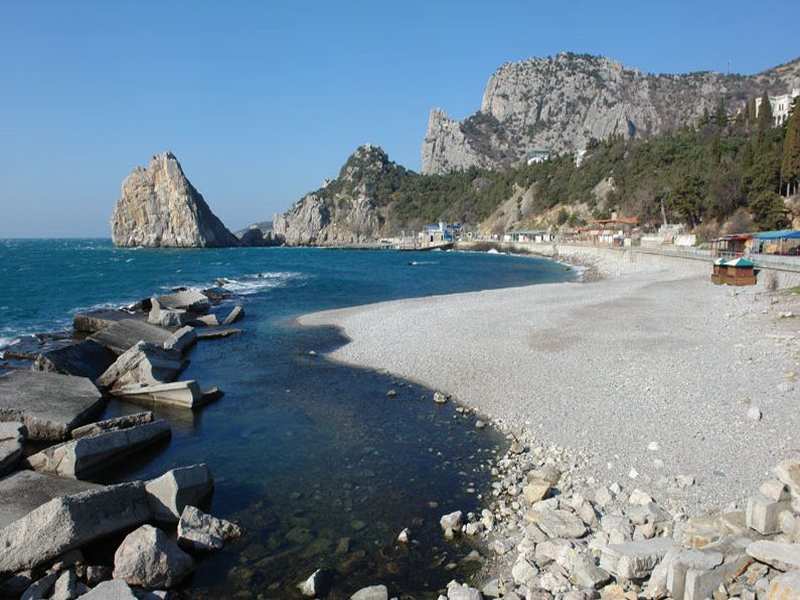 Photo: lider-tour.com.ua
The resorts of the Crimea will now acquire a new popularity. In addition, you can arrange a very inexpensive and interesting vacation here.
Advantages :
Clean air, mountains, a large number of attractions;
there are sandy and pebble beaches;
the prices are lower than in Anapa.
Disadvantages :
Service still leaves much to be desired.
The reviews of holidaymakers in the Crimea with children: "Were in Olenevka. I liked it very much all family, the sea clearest, shallow, air too very pure, actually because of it and have stopped the choice on Olenevka, for the child it is most convenient. The main beach – sandy, but there is a pebble. "I and my family (son – 9 years, daughter – 4 years), 6 years already rest in the village Orlovka near Sevastopol. Sandy beach, shallow, for children – just right.
Where to go to rest with a small child?
As you can see, the rating of the best places for recreation with children is very extensive. Based on your needs and financial capabilities, choose where to go to rest in the near future. And let your vacation will be unforgettable.