Lakes and reservoirs of the world
What is a lake? Naturally occurring body of water not connected to the sea – but this is not an exact definition, because there are a number of lakes which appeared under very mysterious circumstances. Currently it is estimated that there are more than 5 million lakes on earth, and in Russia there are more than 2 million such reservoirs. And many of them contain secrets and ancient artifacts.
Dabakhtay-Nur is situated in the central part of the Tazheran steppe, it is separated from Baikal by 11 km, it is about 0.5 km wide and 3 m deep.
Lakes and reservoirs – Russia
Geyzero Lake is located in the Eastern Altai, near the village of Aktash, is a unique body of water and has no analogues in Russia.
Lakes and reservoirs
Russia
The trip to the Shavli Lakes is not a trip at all for a tourist, the trip to the mountains will be a serious trial, but it will be more than off-set by the beauty of the Altai Mountains and the crystal-clear lakes.
Lakes and reservoirs
Russia
Lake Rublevka, located in the Chemalsky District of the Altai Mountains, is a vacation spot for the whole family, and the surrounding lake offers comfortable conditions for living and recreation for all tastes.
Lakes and reservoirs
Russia
Nature, climate, wildlife and interesting facts about one of the most impressive lakes in the world, which is famous for incessant lightning.
Lakes and reservoirs
Venezuela
Vologda region is famous for a huge number of fresh natural and artificial reservoirs, and most of the lakes are concentrated in the Kirillov district.
Lakes and reservoirs
Russia
Lake Sonkol is located in the Tien Shan Mountains at an altitude of 3016 m above sea level in Kyrgyzstan and has an area of 278 square meters.
Lakes and reservoirs
Kyrgyzstan
Rybinsk Reservoir is an artificially created body of water in the north of Yaroslavl Oblast, bearing the unofficial name of "Rybinsk Sea".
Lakes and reservoirs
Russia
Going to rest in Altai, the traveler should consider Lake Aya as the goal of his trip. Altai nature, lots of tourist bases, elite play area.
Lakes and reservoirs
Russia
Teletskoe Lake and its surroundings is a unique natural attraction in Siberia, the lake stands out for the purity of its water and the unspoiled nature around it.
Lakes and reservoirs
Russia
Hatta Rock Lakes is a UAE tourist attraction located in the exclave of Hatta. It is of interest to foreign tourists, locals and scientists.
Lakes and reservoirs
United Arab Emirates
The Caspian Sea is the largest confined water body on the planet. But its classification is more difficult.
Lakes and reservoirs
Russia
Garda is the largest lake in Italy and the cleanest in Europe. On the shores of Garda there are many towns and villages, merged into a huge resort area.
Lakes and reservoirs
Italy
Lake Como located in northern Italy is the perfect combination of spectacular scenery and a variety of recreational activities.
Lakes and reservoirs
Italy
Lake Constance in the foothills of the Alps on the border of Germany, Switzerland and Austria, a great place for recreation and recovery
Lakes and reservoirs
Germany
Lake Pichola the amazing lake of Rajasthan, it is surrounded on all sides by hills, palace complexes, places for ritual ablutions and other shrines.
Lakes and reservoirs
India
One of the mysterious places is the Austrian park-lake Gruner See, which translates to "Green Lake."
Top 25: Incredibly beautiful lakes from around the world
When someone says that he has seen the most beautiful lakes in the world, which ones come to your mind? If when you mention lakes you only think of an old pond you played by as a child, or the Loch Ness Monster, then you obviously don't know much about the most famous lakes on our planet.
These incredible bodies of water are located in different parts of the world, so somewhere you could use a bathing suit, and in another place – an ice drill and a warmer jacket, but everywhere you will be amazed by the greatness of nature and its indescribable charm! Maybe after seeing this selection you'll want to buy a plane ticket and see one of these lakes with your own eyes.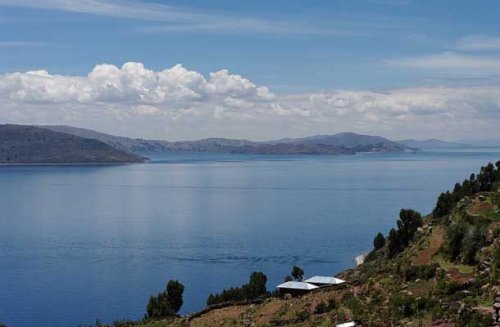 25. Lake Titicaca, Peru and Bolivia Photo: Emmanuel DYAN
The highest navigable lake in the world is located in the Andes on the border between Peru and Bolivia at 3,811 meters above sea level. Titicaca is famous for its man-made floating islands built and inhabited by the Uru (Uros) Indian people.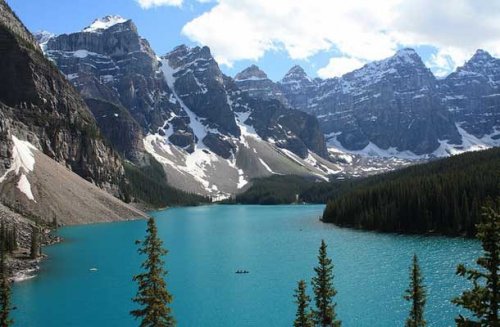 24. Lake Moraine, Canada Photo: Mark Doliner
There are a lot of lakes in Canada but this unbelievably picturesque place was even once featured on the Canadian $20 bill. Glacial Lake Moraine is located in the Ten Peaks Valley and reaches its maximum depth and fullness for just a couple of weeks a year in late June during the most active glacier melt.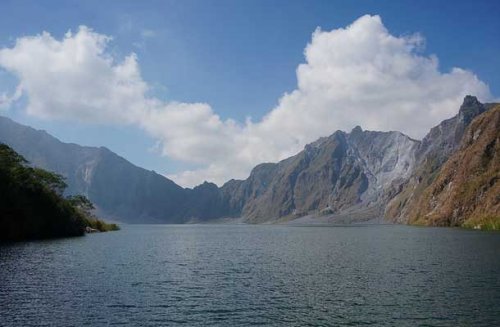 23. Pinatubo Lake, Philippines
Photo: Andrew and Annemarie
The reservoir was formed in 1991 after a strong monsoon. The crater lake Pinatubo is located at the top of the Pinatubo mountain, which is still an active volcano.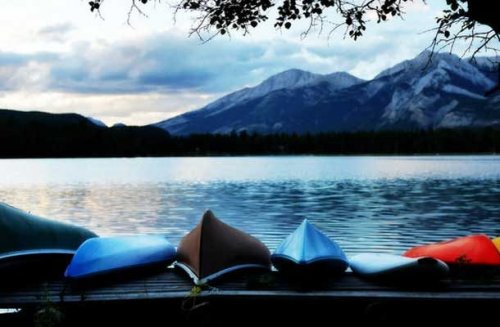 22. Lake Annette, Canada Photo: Alex Fryatt
Lake Annette is one of the wet sols (saucer-shaped troughs), of which there are several in Alberta. It's an ideal spot for picnicking, fishing, scuba diving or just stargazing.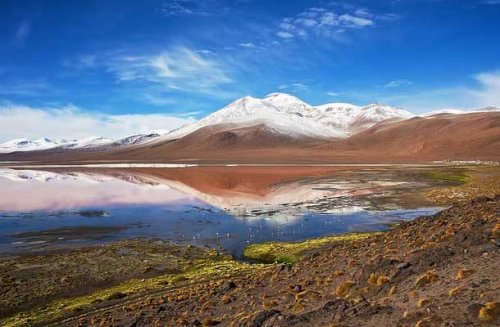 21. Laguna Colorada, Bolivia Photo: Nico Kaiser
This amazing lake is located 4,200 meters above sea level in southwestern Bolivia and it owes its red color to mineral sediments and local algae. Laguna Colorado is a shallow body of water, with an average depth of about 50 centimeters.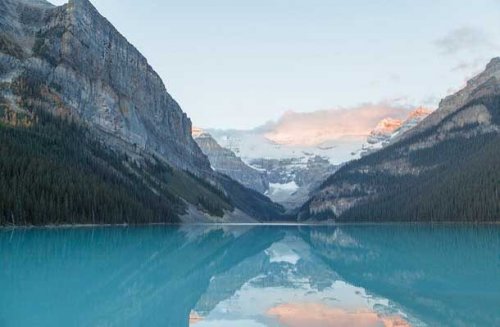 20. Lake Louise, Canada Photo: Norton Ip
Also called Little Fish Lake, this pool is located in Banff National Park. The area around the lake is just a great place for hiking and camping, rock climbing, kayaking and canoeing.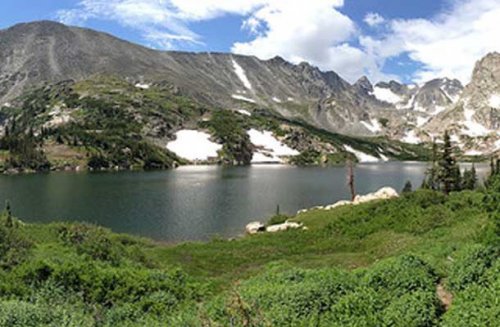 19. Isabelle Lake, Colorado, USA Photo: TheTurducken
Isabelle Reservoir is located in Indian Peaks, Colorado, and its shoreline is very popular with hikers. It also has gorgeous views of the Navajo and Apache Mountains.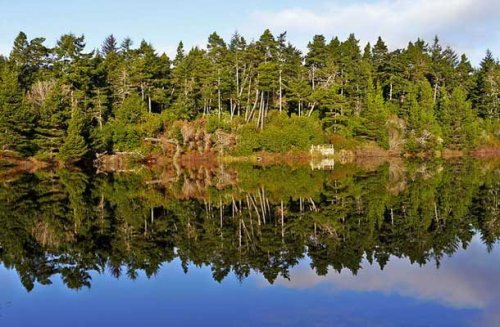 18. Crater Lake, Oregon, USA Photo: Rick Obst
This lake is located high in the mountains. The local scenery is easily distinguished by the 2 small islets in the middle of Crater Lake, and it has become almost a favorite destination among nature lovers in Oregon. What's more, Crater Lake has even been designated a U.S. national park.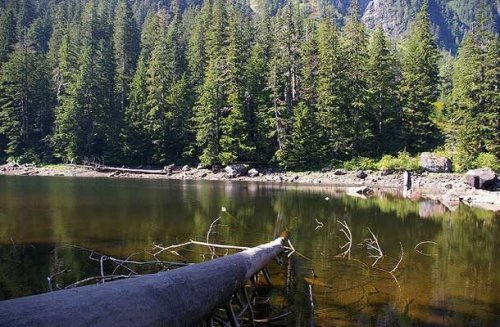 17. Barclay Lake, Washington, USA Photo: Riccardo Rossi
Forest Lake Barclay is surrounded by many hiking trails and people often come here to fish or just to relax in the campsite.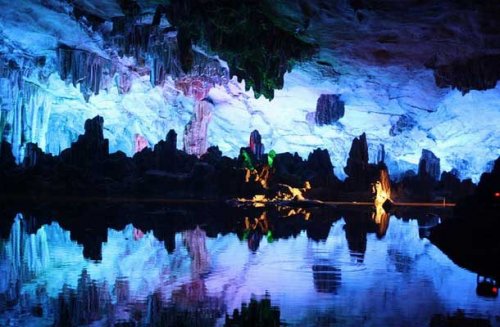 16. Reed Flute Cave, China Photo: Grey World
This limestone cave is located in the Guangxi Autonomous Region of China and is estimated to be over 180 million years old. It was rediscovered in the 1940s by sheer coincidence, and since then it has become world famous for its stalactites and unique colored lake.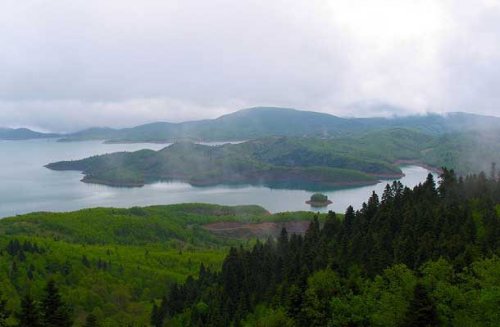 15. Lake Plastiras, Greece Photo: George Terezakis
The reservoir has about 400 million cubic meters of fresh water and is considered one of the highest in Europe (800 m above sea level). The lake has become a very popular tourist destination because of its unique landscapes.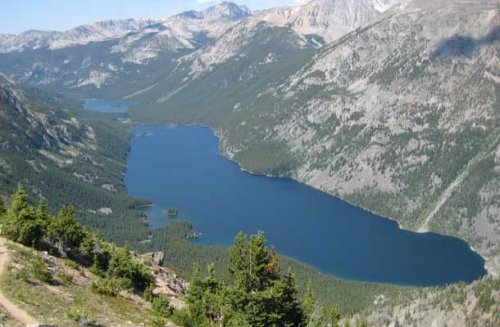 14. Lake Mystic, Montana, USA Photo: MT Hikes
This is the largest lake in the Beartooth Mountains of Montana, and all nature lovers and hikers have incredible scenic and spectacular trails to explore!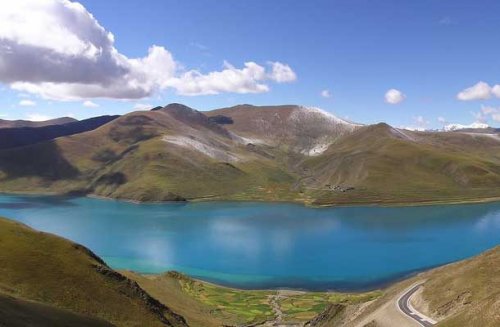 13. Yamjo-Yumzo Lake, Tibet Photo: Peter Vigier
This unique lake is 72 kilometers long from edge to edge and is surrounded by snow-capped peaks. In 1996 a hydropower plant was built here, which became the largest in the whole of Tibet.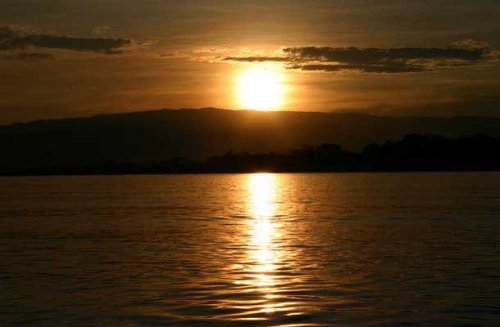 12. Lake Malawi or Nyasa, Tanzania, Malawi, and Mozambique Photo: i_pinz
It is the second deepest lake in all of Africa, and more animal species live in its tropical waters than any other freshwater body in the world. Because Malawi has a unique geology and is inhabited by a variety of creatures, the lake has been designated a nature reserve and national park.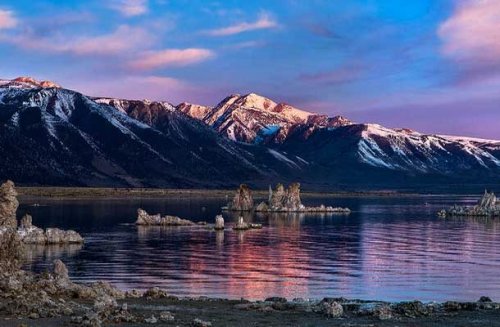 Lake Mono, California, USA Photo: Sheila Sund
This shallow lake is located in the middle of scenic mountains in Mono County, California. It was formed over 760,000 years ago and because of its salinity it has a rather similar ecosystem to Laguna Colorado (21 points).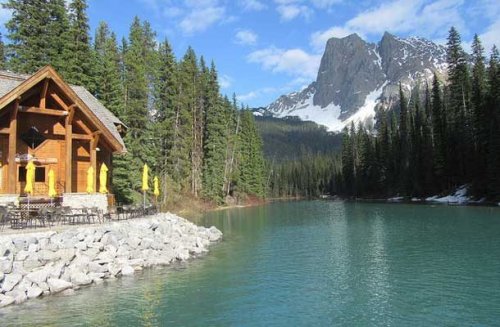 10. Lake Emerald, Canada Photo: Alan & Flora Botting
If you want to enjoy the mirrored reflections on the water's surface, don't come here between November and June, while the lake's surface is under a layer of ice. It is during the summer months that the water in Emerald is colored in the most incredible shades of turquoise and blue due to the fact that the bottom of the lake is covered with white sediments of various minerals.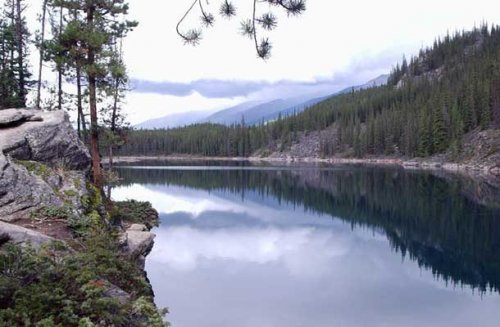 9. Lake Horseshoe, Canada Photo: Zeitlupe
This is another amazing Canadian lake. The coast of Horseshoe is very rocky, which makes it a favorite place for high jumpers. Although the local water is actually quite cool for swimming.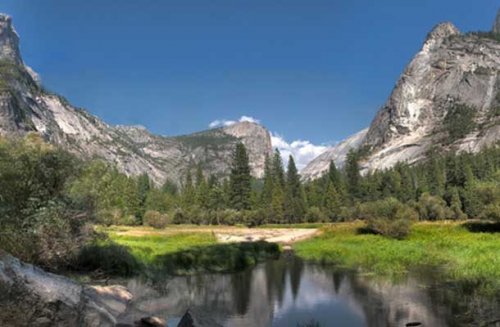 8. Mirror Lake, California, USA Photo: Tessa Needham
Mirror Lake is a small lake in the famous Yosemite National Park which is located between two majestic granite domes – North Dome and Half Dome. The views are mind-blowing from any angle.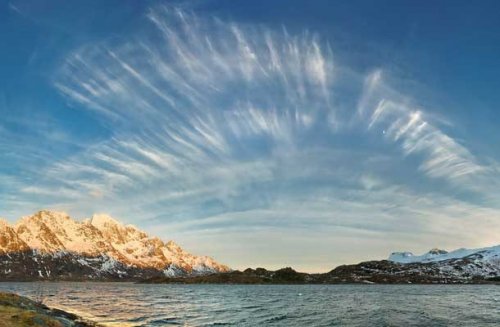 7. Lake Solbjornvannet, Norway Photo: Ximonic (Simo Ronen)
There are about 450 thousand freshwater lakes in Norway, and this is one of them, and it is fed by glaciers. Norway is full of surprises and beauties, so you must go there!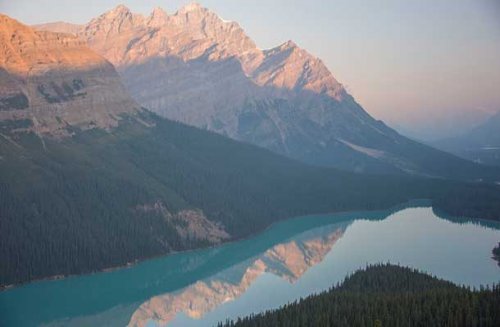 6. Lake Peyto, Canada Photo: oliver.dodd
This famous glacial lake is located in one of the Rocky Mountains National Parks. Peyto is a natural wonder of heavenly color and unusual shape! As you've probably noticed by now, Canada is full of beauties that can easily drive you crazy.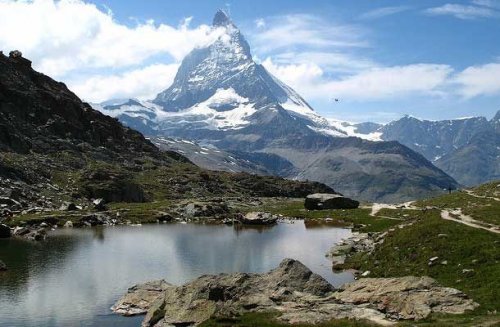 5. Riffelsee, Switzerland Photo: thisisbossi
In the background, many recognize the legendary Matterhorn Alpine peak. On the coast of the Riffelsee you can enjoy simply unbelievably beautiful views! To see as much of the scenery as possible, just buy a train ticket on the Gornergratbahn directly to this amazing lake.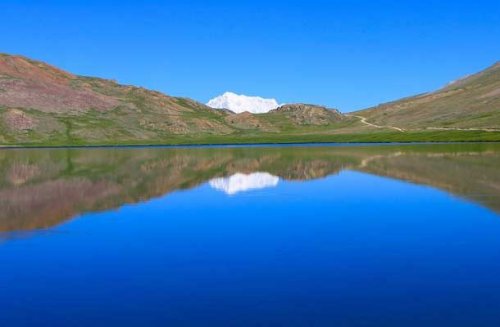 Lake Sheosar, Pakistan Photo: Akbar Khan Niazi
Sheosar is not only one of the most beautiful lakes in Pakistan but also one of the cleanest bodies of water in the world. During almost half the year it is covered by snow and ice, but in the spring and summer you can enjoy the most beautiful scenery here. By the way, if you visit Pakistan, try to visit the Kaghan Valley, it is also one of the most beautiful places in the world.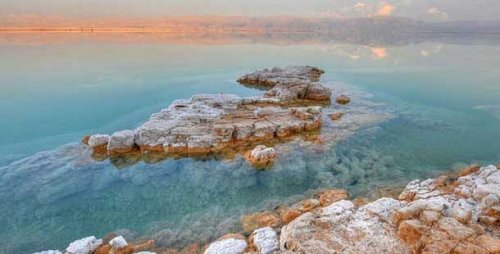 The Dead Sea, Israel/Jordan/Palestine Photo: tsaiproject
It is called the Dead Sea because this lake is so salty that no animals swim in it and no flora grows in it. The Dead Sea is the deepest of the world's salt lakes. It has a salt concentration 8 times higher than the ocean, which is why it is almost impossible to drown in it and so easy to stay afloat.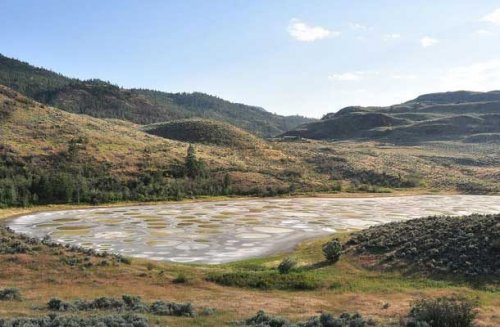 2. Spotted Lake, Canada Photo: Mykola Swarnyk
This strange lake is located in British Columbia, not far from the town of Osoyoos. The bizarre spotted look is due to the fact that in the Spotted Lake there is almost the highest concentration of minerals, sediments of which form the wonderful spots of different colors.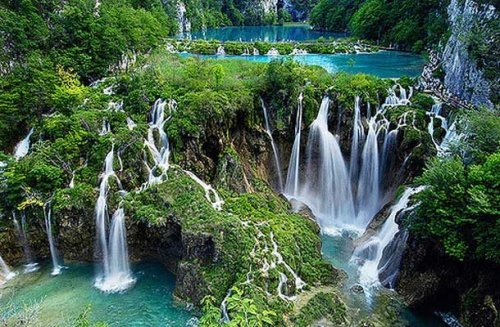 1. Plitvice Lakes, Croatia Photo: veronicaromm
The Plitvice Forest Reserve is famous for its cascade of as many as 16 different lakes connected to each other by waterfalls. The natural dams are densely overgrown with moss and algae, making it one of the most picturesque national parks in the world.