The most popular resorts: Top 19
Many today can no longer imagine a vacation without the sea or ocean coast. Resorts with beaches on the planet are incredibly numerous, so it is not easy for tourists to choose the best one. We offer you a list of the 19 most visited and sought-after resorts around the world.
There are 24 islands and atolls in the archipelago, 6 of which are considered the main ones: Hawaii (Big Island), Maui, Oahu, Kauai, Molokai and Lanai. These islands are unlike any other. The climate here is surprisingly comfortable and mild: +21 degrees in summer and +27 in winter. Beautiful orchids grow here, waterfalls rumble in the lush tropical forest, an abundance of palm trees, lagoons and white sand. The Pacific Ocean gives surfers beautiful waves, and the rich underwater world attracts thousands of divers to the most visited resorts in the world. The best vacation here in the calendar winter is December-February. But if your goal is to save money on your trip, you should fly to Hawaii in April and November.
The luxurious resorts of the island of Bali always welcome the arrival of new vacationers. People who do not recognize anything less than 5 stars can choose between hotels .
Seychelles Islands
The Seychelles are considered the pearl of the Indian Ocean. Here, the traveler is sure to find picturesque beaches, fantastically beautiful underwater world, educational and entertaining tours around the islands on foot, by ox, by bicycle or car, luxurious fishing. The Seychelles archipelago is all that remains of Lemuria (the vanished continent). It consists of 115 granite and coral islands and atolls, of which only 20 are inhabited. Warm ocean and unique nature annually attracts hundreds of thousands of tourists from around the world. Depending on the intended type of recreation and should plan a trip to the Seychelles. Diving is best done in spring or autumn, May and October are most conducive to sailing and surfing, and for passive relaxation on the beach is best done in late summer or mid-winter.
Canary Islands
The nature of the Canary Islands is incredibly diverse: volcanoes and deserts, exotic fauna and flora, tropical forests and snow-capped mountains, beautifully rugged coastlines and picturesque shores. For a long time, for European tourists vacationing in the Canaries has become very popular and even prestigious. Therefore, you can find hotels of any pocket: from relatively inexpensive to luxurious. It has a very well-developed tourist infrastructure, holidaymakers always have a choice of resorts and hotels. Vacation in the best five-star canary hotels will be unforgettable even for the most demanding tourists.
Ibiza (Spain)
Between Spain and Italy in the Mediterranean Sea is the Balearic archipelago, one of the islands of which is Ivisa, which means the Isle of the Imp, the ancient Egyptian god of eroticism and entertainment, although it is often incorrectly called Ibiza. From there it is only about 90km to the Spanish coast. Ibiza has become popular with fans of "hot" entertainment, people from all over the world come here for this to taste the atmosphere of boundless fun and true freedom. The island is quite small, so after a few days people feel at home here, but at the same time it is diverse enough not to seem boring.
Goa (India)
This major Indian resort is quite unlike mainland India. The shores of the island of Goa are 110 kilometers long, on which there are 40 beautiful beaches. Fort Aguada divides Goa into northern and southern parts. In the south of the island hotels are expensive by Indian standards, so here come only wealthy Indians or Europeans. But the northern Goa is the exact opposite – democratic, inexpensive, but noisy. In many local communities live independent European and American youth, which gave the island a world fame.
Bali (Indonesia)
The most popular resorts in Indonesia, which have the best tourist infrastructure, are located on the island of Bali. Tourists come here to enjoy the pristine nature, large volcanoes Gunung Agung, Gunung Batur and Kintamani, tropical forests, ancient temples, wonderful beaches. Although the island is relatively small, it is varied in its landscapes. Here you can see both palm groves and terraced rice checks, black lava beaches and beautiful volcanic lakes in the mountains. Of particular interest to visitors to the island are active volcanoes with their fire-breathing craters and smoking slopes. Bali is guaranteed a fabulous experience.
People around the world tend to spend their vacations away from home and ordinary affairs, not only for the change of scenery and climate, but also in search of new experiences.
Phuket, Thailand
Phuket is a first-class resort for those looking for a relaxing vacation. In the Andaman Sea, it is the largest Thai island, which has all the charms of a paradise vacation: wide beaches with fine white sand, washed by warm sea water. Holidays are best in November and February, at this time it's +22 +34 degrees. The island has a lot of attractions that will not let holidaymakers get bored. Even exploring them actively, the inquisitive traveler and for a couple of weeks will not have time to get acquainted with all the local attractions.
Maldives
If you look at the Maldives from an airplane, they look like pearls, scattered over the expanse of the Indian Ocean. This land of eternal summer is a tropical paradise and all conditions for a carefree life. Coral islands with snow-white fine sand, framed by green palm trees and surrounded by warm and incredibly clear waters. Magnificent coral reefs and turquoise lagoons teem with colorful underwater creatures. This beauty can not leave no one indifferent, even experienced travelers. Every year hundreds of thousands of people fly here to dive in the gentle waters of the Indian Ocean. Even those who can not swim, can, standing waist-deep in clear water, admire the corals and fish underfoot. Lovers of diving and snorkeling here will find plenty of places to admire the underwater beauty and take home unique pictures.
Pattaya (Thailand)
One of the most famous resorts in Thailand is Pattaya. This is a typical resort town, where vacationers are provided with all major types of entertainment. The coasts here almost everywhere have beaches, but the water in the local bay is quite muddy. In Pattaya, there are many expensive hotel complexes, designed for families. But the special glory of the city has brought an active nightlife, when after dark begins a variety of sex entertainment. Woking Street is especially popular with tourists.
Where to stay in Florence Florence is the administrative center of the province of Tuscany and the center of Renaissance architecture and art, in per.
Bora Bora (French Polynesia)
The island of Bora Bora is situated in French Polynesia. It is surrounded by an incredibly beautiful lagoon, bordered by coral reefs and a string of tiny uninhabited islets. There are even three extinct volcanoes on the island. This island is famous for great resorts. Those who want to get acquainted with the locals and their way of life, it is best to go to one of the islands (motu). There he will be told about the local plants, national dishes, charming Tahitian women will teach girls to wear a pareo, and the boys will show the men how to break coconuts in the old days. There are other activities in Bora Bora: exciting fishing, exciting diving, feeding stingrays and sharks, jeep rides on mountain roads surrounded by rainforest, and a sea of sun and birds of paradise singing.
Rio de Janeiro, Brazil
To get to this magnificent city all his life dreamed of even Ostap Bender. Now it is home to over 15 million people, but more importantly, this city is one of the best beach resorts in the world. In addition, you can look at the various attractions, among which should especially be noted the statue of Christ the Redeemer. Hundreds of thousands of tourists come especially for the famous Brazilian Carnival – such sparkling and incredibly beautiful costumes and rousing dances are nowhere else in the world! The climate in Rio is favorable for tourism – the whole year there is about the same temperature of +25-29 degrees.
Miami (USA)
The largest metropolis in the southeastern United States, located in Florida, is one of the world's most famous resorts. Seemingly endless (40 km) beach of Miami Beach is packed with luxurious villas and hotels. Nightlife in Miami is incredibly active and is concentrated in dozens of nightclubs. The daytime too has plenty to do – visit a tropical garden with exotic flora and fauna, a zoo, the largest U.S. aquarium, the Hemingway House Museum, even a police museum. And of course, swimming in the warm Atlantic Ocean.
Dubai (UAE).
One of the most chic resort cities in the world in recent decades has become Dubai. Here the sun is hot and the water is very clean. Not only that, man himself creates new attractions here, wresting the land from the desert. Dubai strikes with ambition and scale. It is here the highest skyscraper in the world, equipped with restaurants, huge shopping malls and observation deck, and at the foot of the Burj Khalifa is a grand dancing fountain. The city has many beautiful mosques, including the famous Jumeirah. Well and the highlight of the resort are artificial bulk islands with a projection in the form of palm trees.
Dominican Republic
This state shares the island of the same name with another state, Haiti. But the difference between them is enormous – in the Dominican Republic everything is beautiful and comfortable. Here is not only a clear turquoise Caribbean Sea and white sand, but also beautiful mountain peaks, lush rainforests and ancient buildings. A special advantage of a holiday in the Dominican Republic is its relatively low cost. Just as the Europeans mostly vacation in Turkey, the Americans of all stripes come to the Dominican Republic. The climate is humid subtropical with an average temperature of 25-27 degrees, even in the coldest January it does not drop below +22 degrees, and in August the air warms up to +31 degrees. But the mild sea trade winds and breezes help to survive the heat wave.
Cayman Islands
This archipelago in the northwestern Caribbean Sea includes 3 large and dozens of smaller islands. Tourists visit all year round, though winter is considered the best time. The Cayman Islands excellent beach vacation, in addition, you can ride a boat, do water sports. Hiking tours and excursions are organized for tourists, introducing them to the ancient local architecture. Historic buildings here were built from shell and coral blocks. There is almost no crime on the islands, so tourists can safely explore every corner on their own.
Tourism in its modern sense – a phenomenon not so old. Even three centuries ago it was not customary to travel to overseas countries for the new in.
Montenegro
This country is located on the beautiful Adriatic coast, where in addition to the beaches there are beautiful mountains with gorges and deep bays. Here you can enjoy a quiet holiday, as well as seeking adventure. Especially tourists are attracted by the city of Budva, more precisely, a luxury resort on the island with a hotel and a private beach.
Philippines
Very nice vacation in the Philippines, because there is not only a favorable climate for recreation, but also very scenic nature. Wonderful beaches of golden sand are washed by the clearest waters of the Pacific Ocean, and in the lush coral gardens are numerous and most incredible colors fish and other creatures. The best beach holidays are most fully organized on the southern islands of the archipelago, but many tourists come here and to immerse themselves in the life of the virgin jungle, to look at the smoking menacing volcanoes. Active recreation for such tourists is more common on the northern islands, and in recent years it is gaining in popularity among those who crave thrills.
Turkey
In Turkey there are a lot of excellent hotels and the guests are offered a truly fantastic service. Local summer resorts have gained particular popularity due to the recreation system "all inclusive". This mode allows any vacationer to fully relax. Each year, a similar privilege hurries to take advantage of 30 million vacationers coming from all over Europe. Three seas washed the shores of Turkey: the Black Sea, Mediterranean and Marmara, it could not fail to make this country a popular tourist destination. Most popular resorts are located on the south coast (Mediterranean Sea) and the west coast (Aegean Sea). Among the most popular cities are Alanya, Antalya, Bodrum, Kemer, Marmaris and Side.
The beautiful weather, the hospitality of the locals, the numerous attractions and the beauty of nature – all this is inherent in Georgia. This distinctive.
Egypt
If you go out of the Turkish hotel mainly to visit the oriental bazaar, in Egypt is possible very informative summer vacation. Here tend to get those lovers of antiquity and the unknown, who are concerned about every similar point on the world map. Would not be boring in Egyptian resorts and lovers of scuba diving, especially if it concerns the bright colors of the Red Sea. In sunny Egypt, there are many high quality resorts with impeccable service, and the country itself is famous for its rich historical and cultural heritage. It is also quite safe for holidaymakers. For several decades, the most popular Egyptian resort is Sharm el-Sheikh, although the same Hurghada is not inferior to it in beauty and comfort level. Other places worth mentioning are Dahab, El Goula, and El Ashir.
Hands in Feet . Subscribe to our Facebook group and be the first to read all our articles!
The 50 best and most beautiful resorts on the planet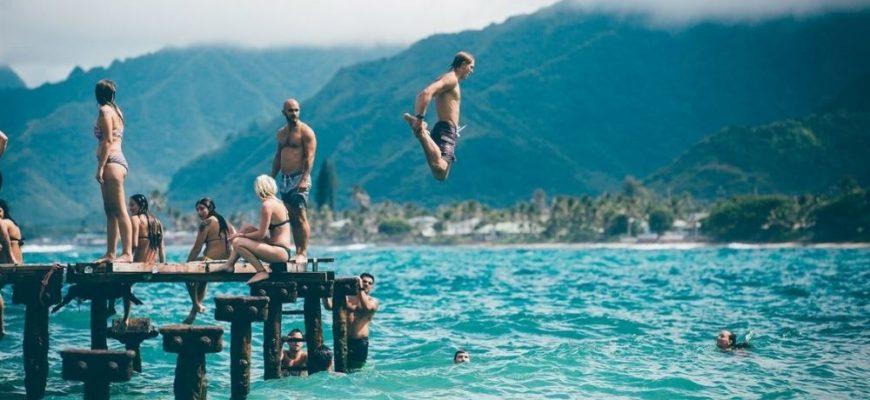 Guide
Hello friends, today we will talk about a selection of the best and most beautiful resorts on the planet. All of the listed resorts are distributed in a random order, which means that this list is in no way a rating of the best resorts in the world. And just my strictly personal selection, and I do not claim to be exclusive, each of you can change and add to this list.
Before planning your trip we recommend you to read the list of visa-free countries for Russians in 2021, to reduce the paperwork to a minimum. There's also information on rules of entry, PCR, vaccines, and more.
So back to the resorts.
The 50 best and most beautiful resorts on the planet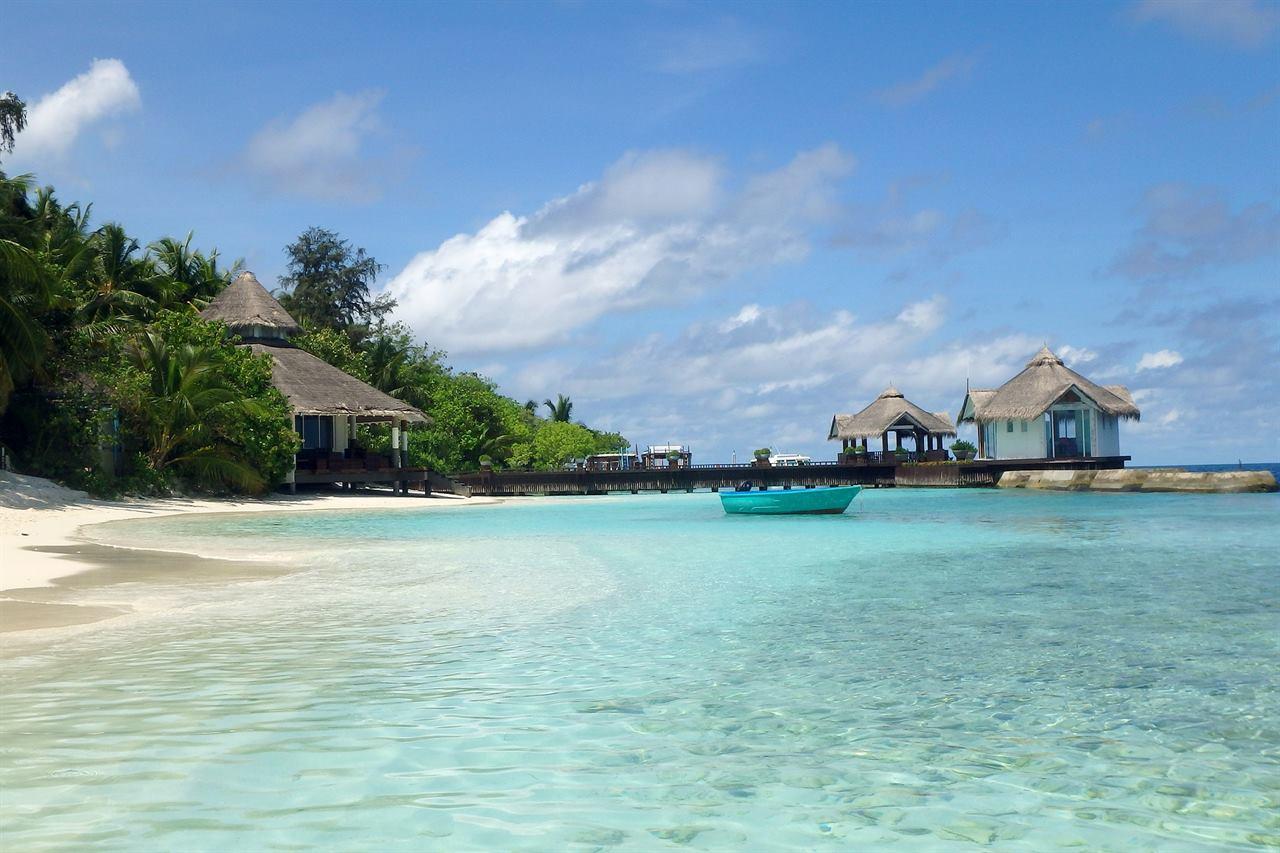 Addu Atoll (Maldives)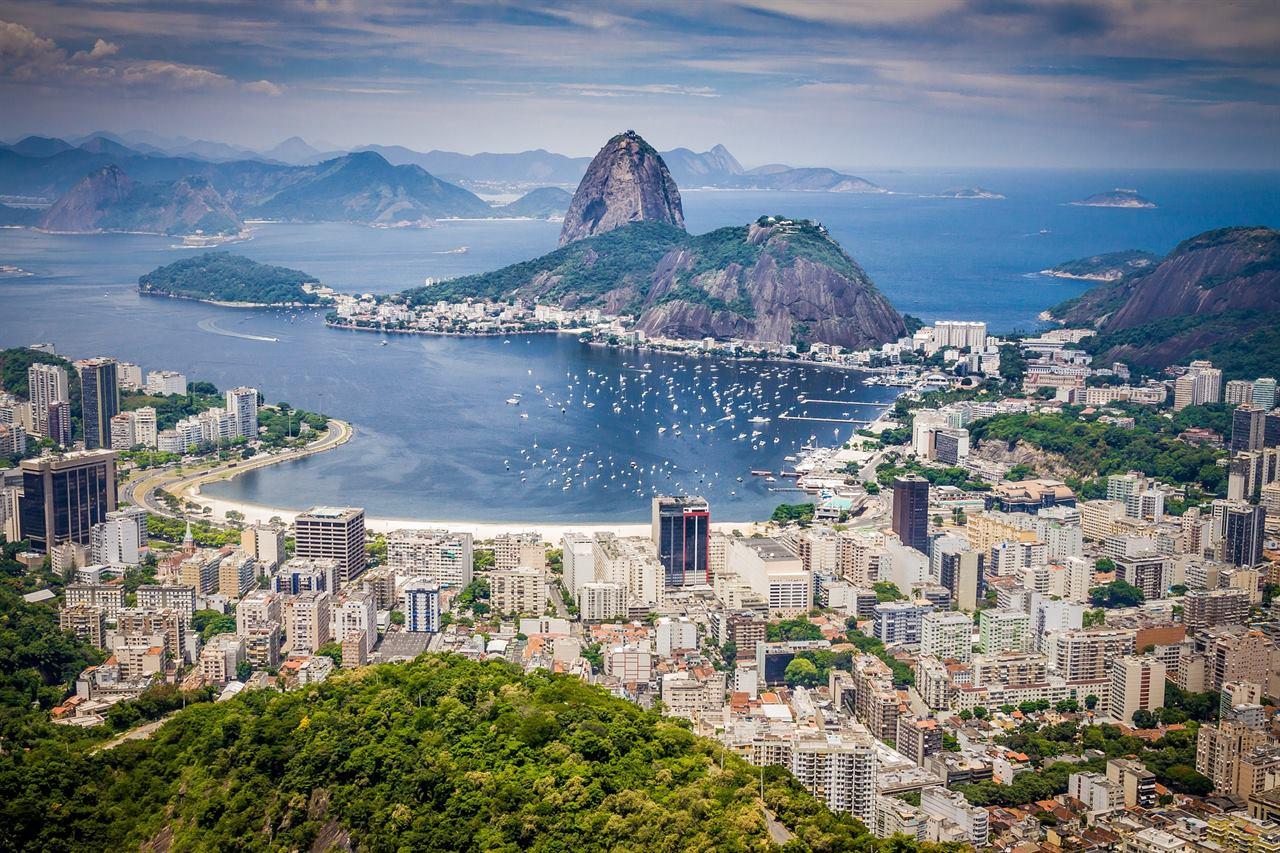 Rio de Janeiro, Brazil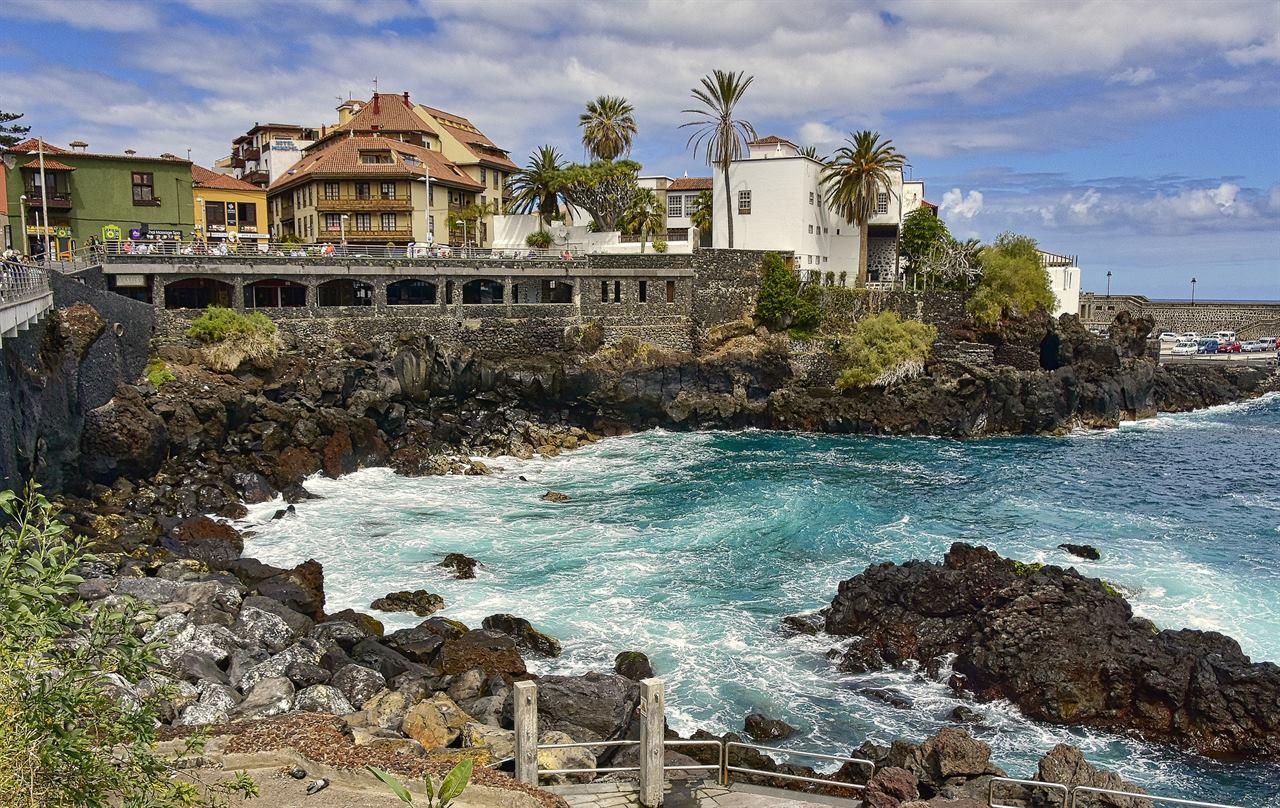 Tenerife (Canary Islands)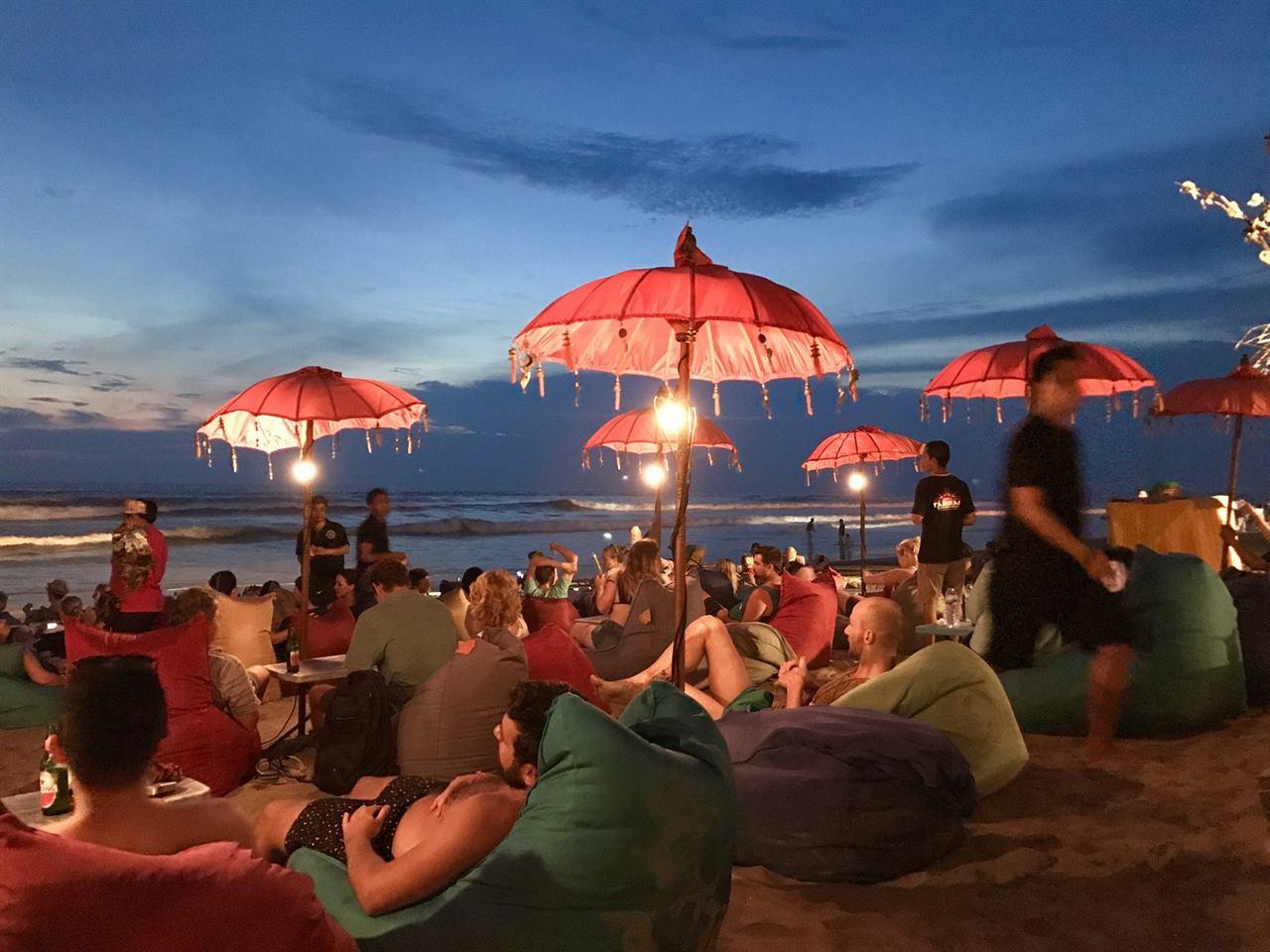 Bali (Indonesia)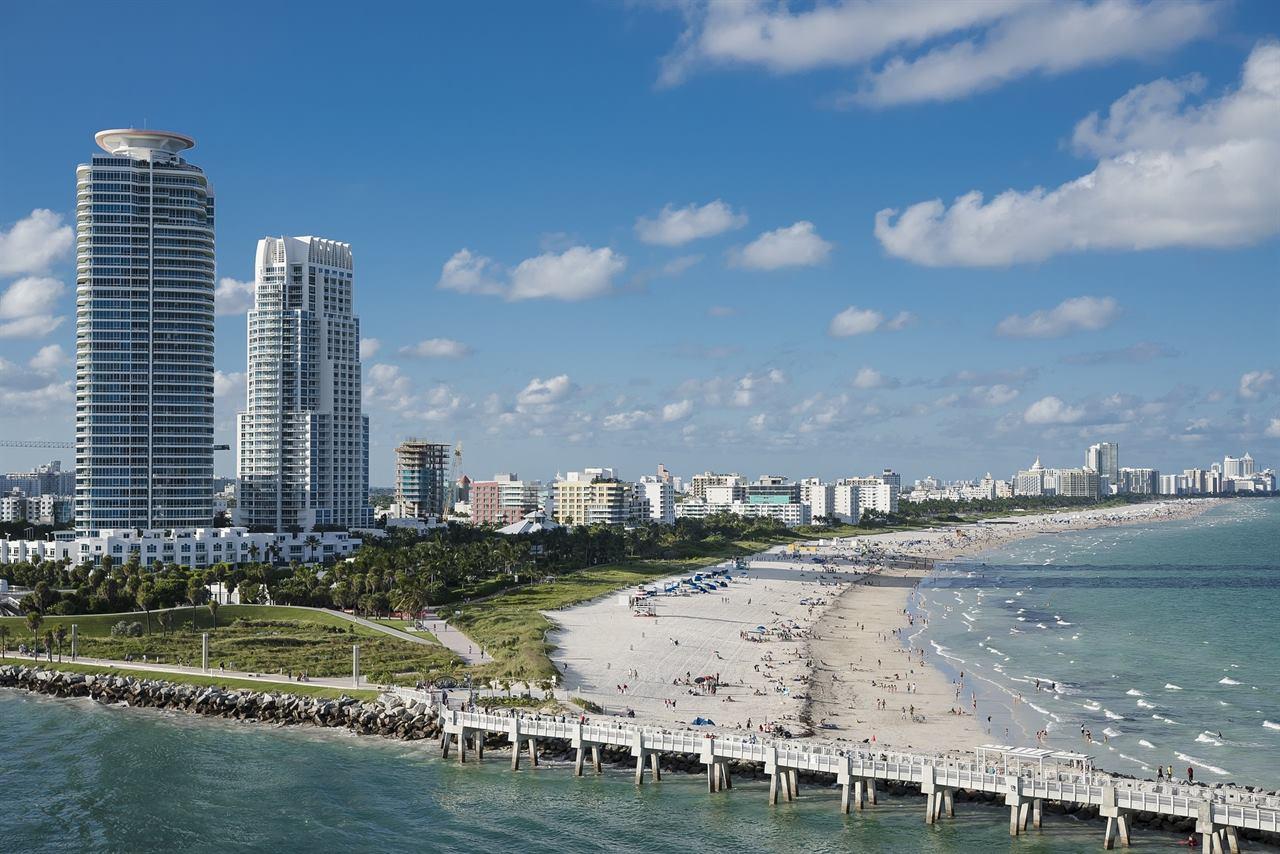 Miami (USA)
Palm Beach (USA)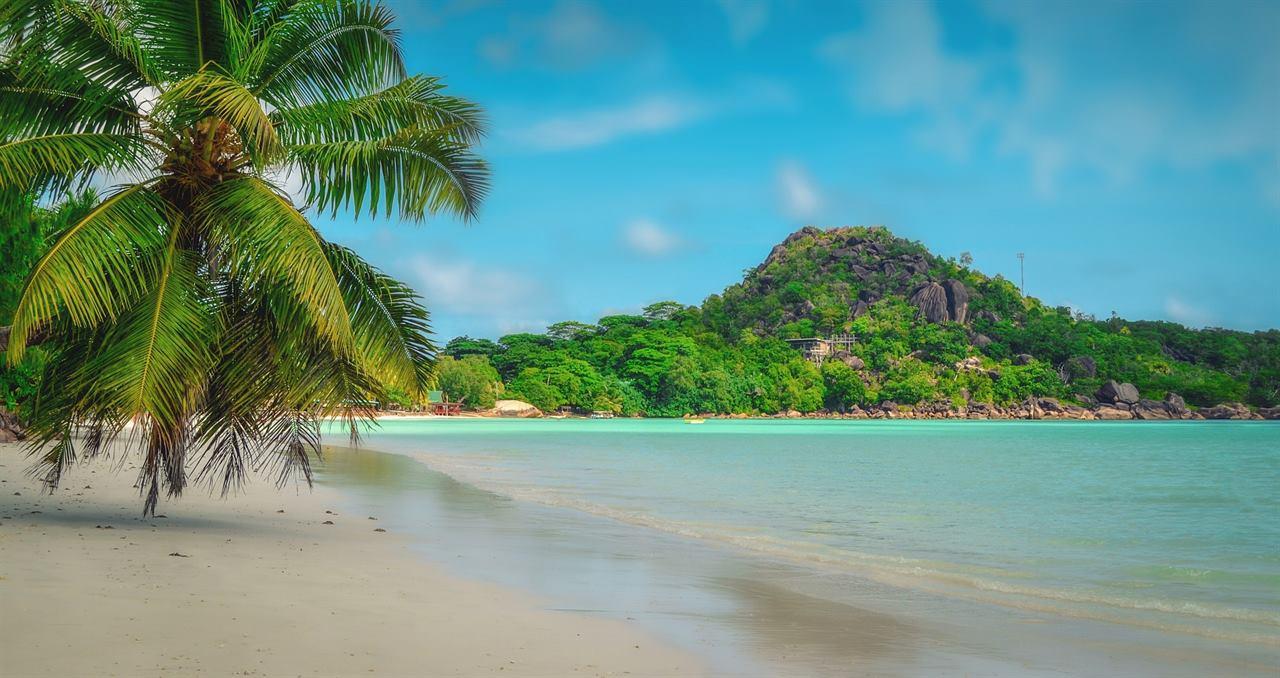 Seychelles Islands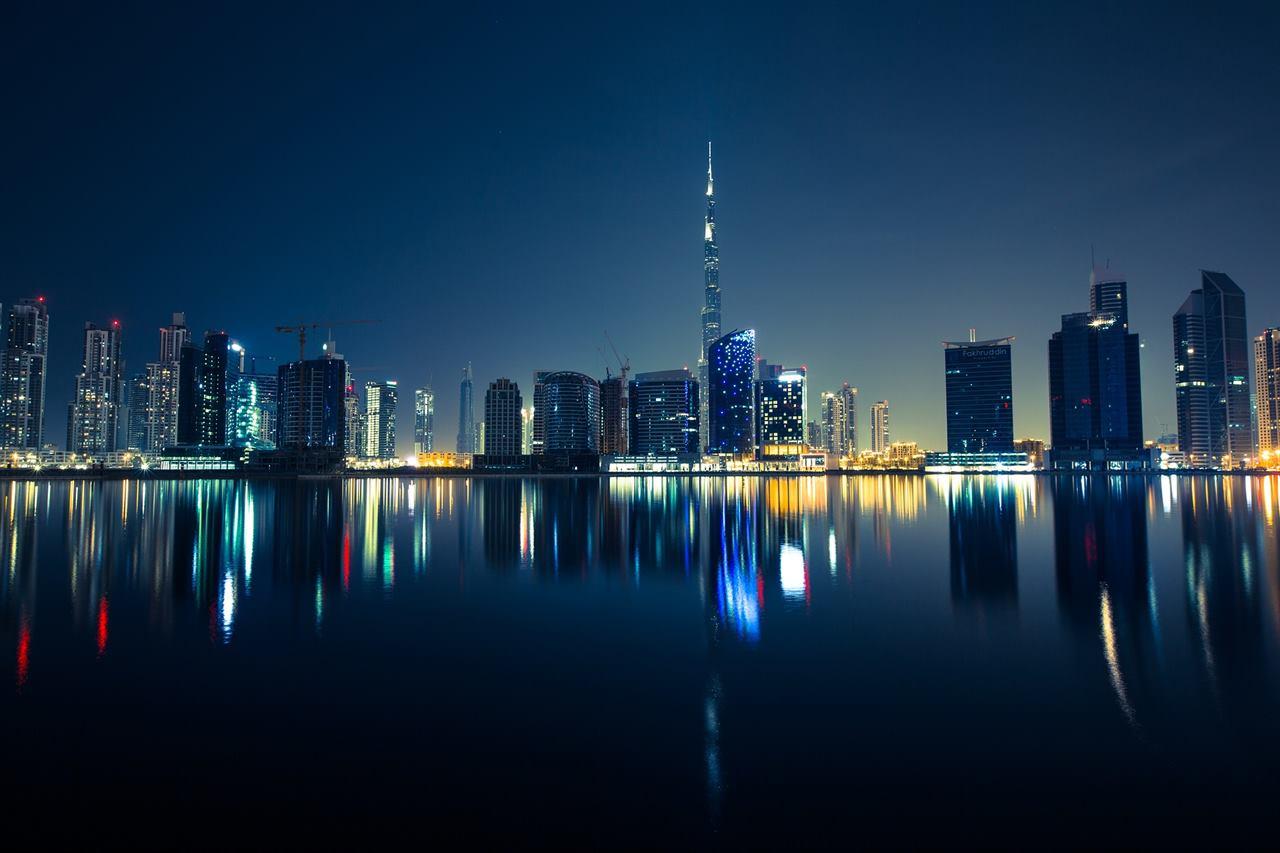 Dubai (UAE).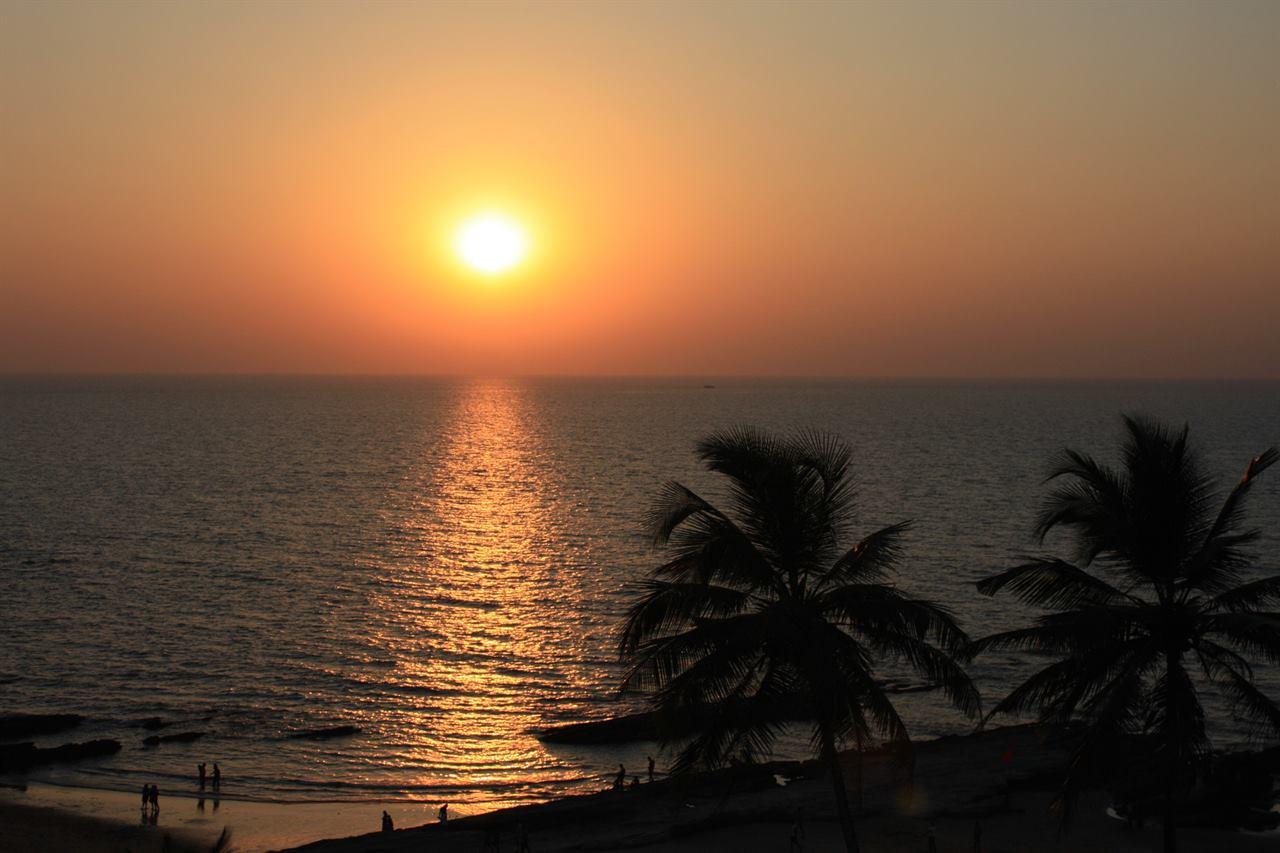 Goa (India)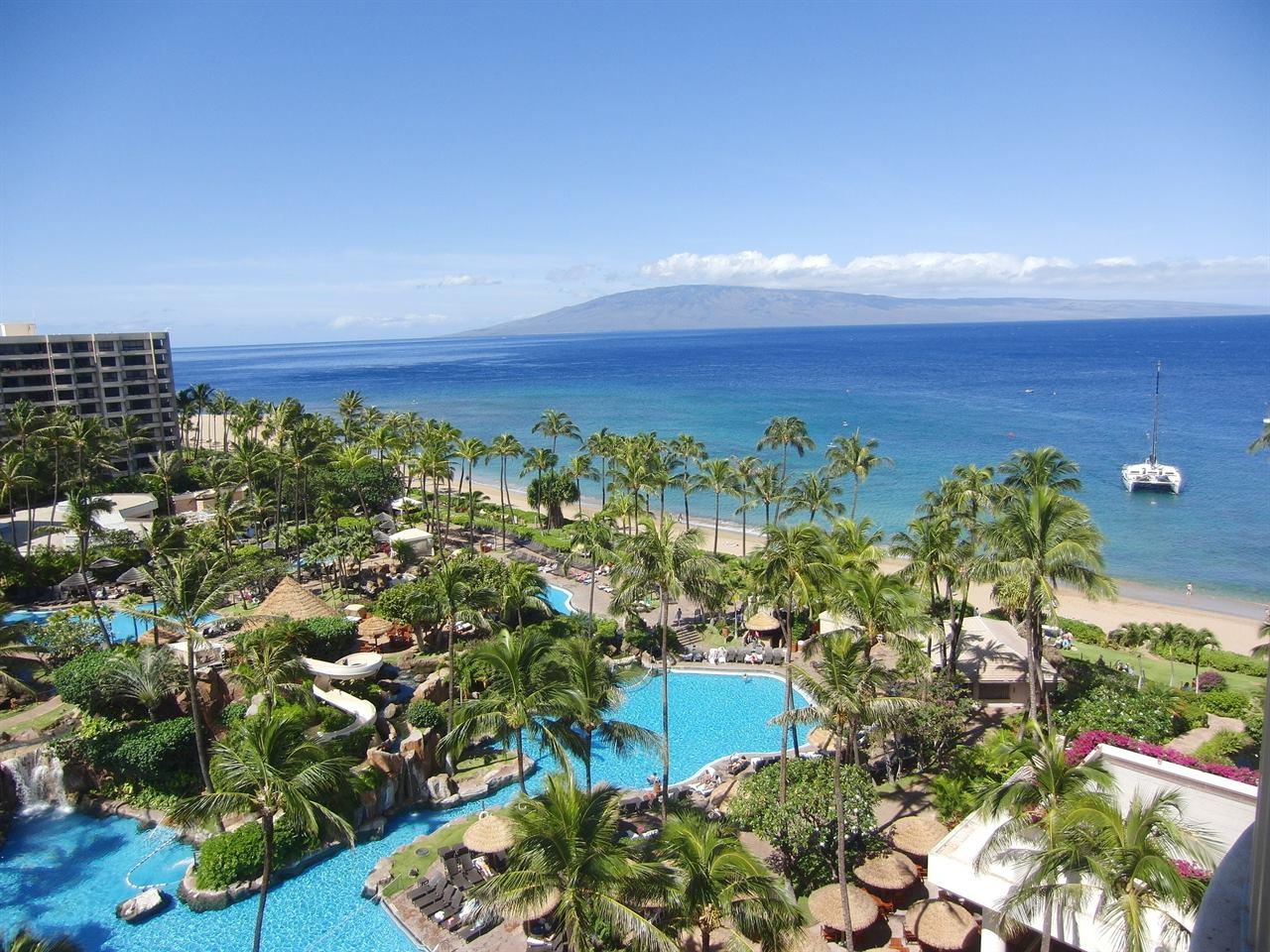 Maui Hawaiian Islands (USA)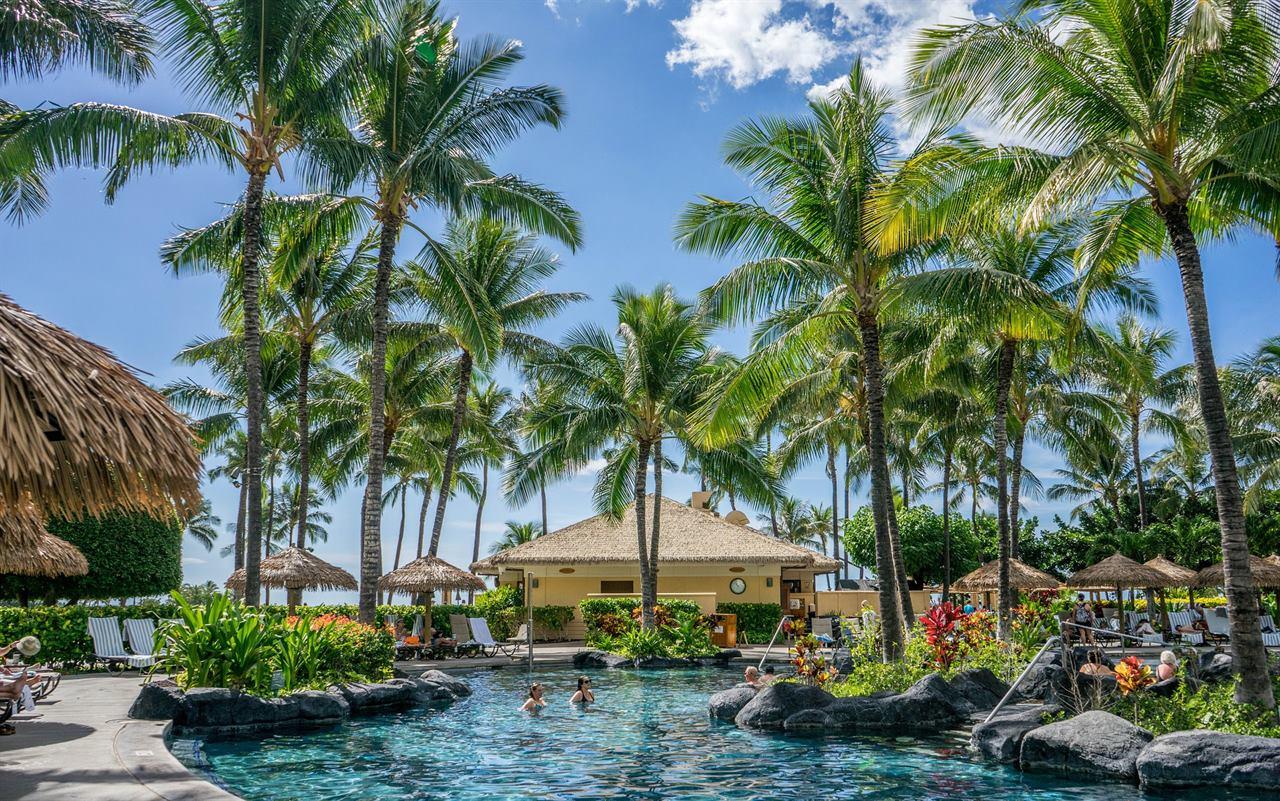 Oahu Hawaiian Islands (USA)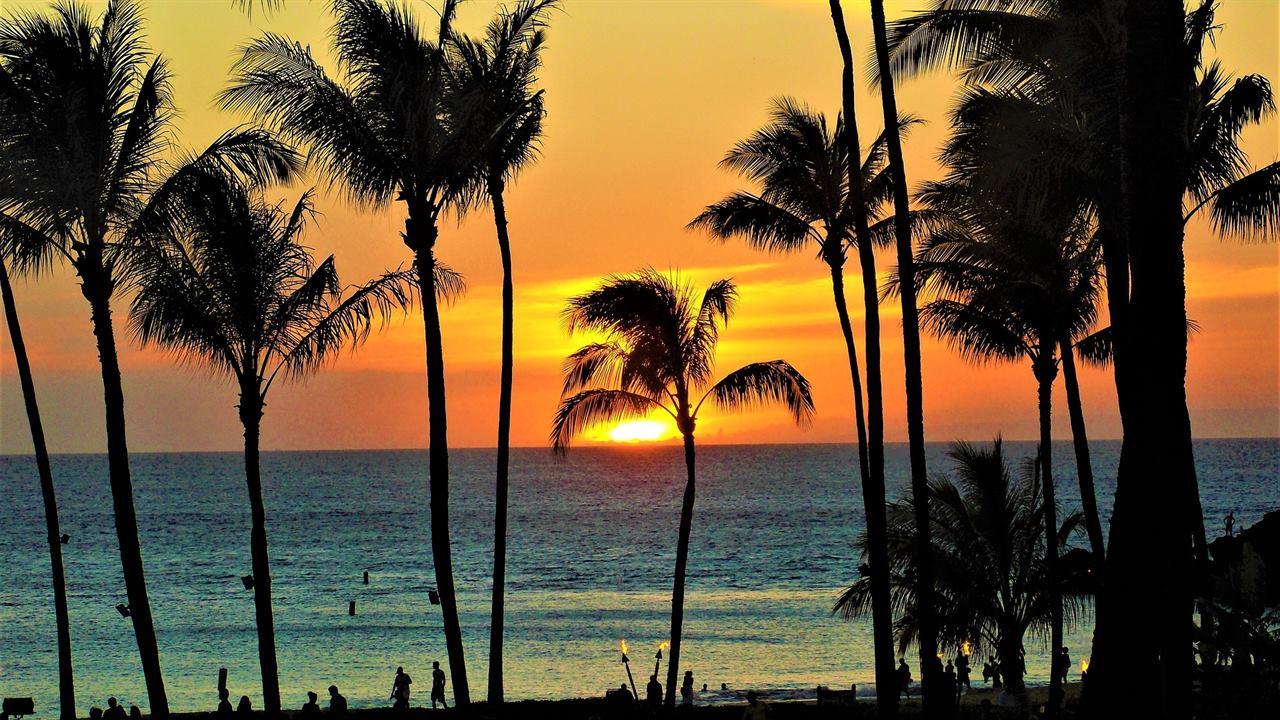 Lanai Hawaiian Islands (USA)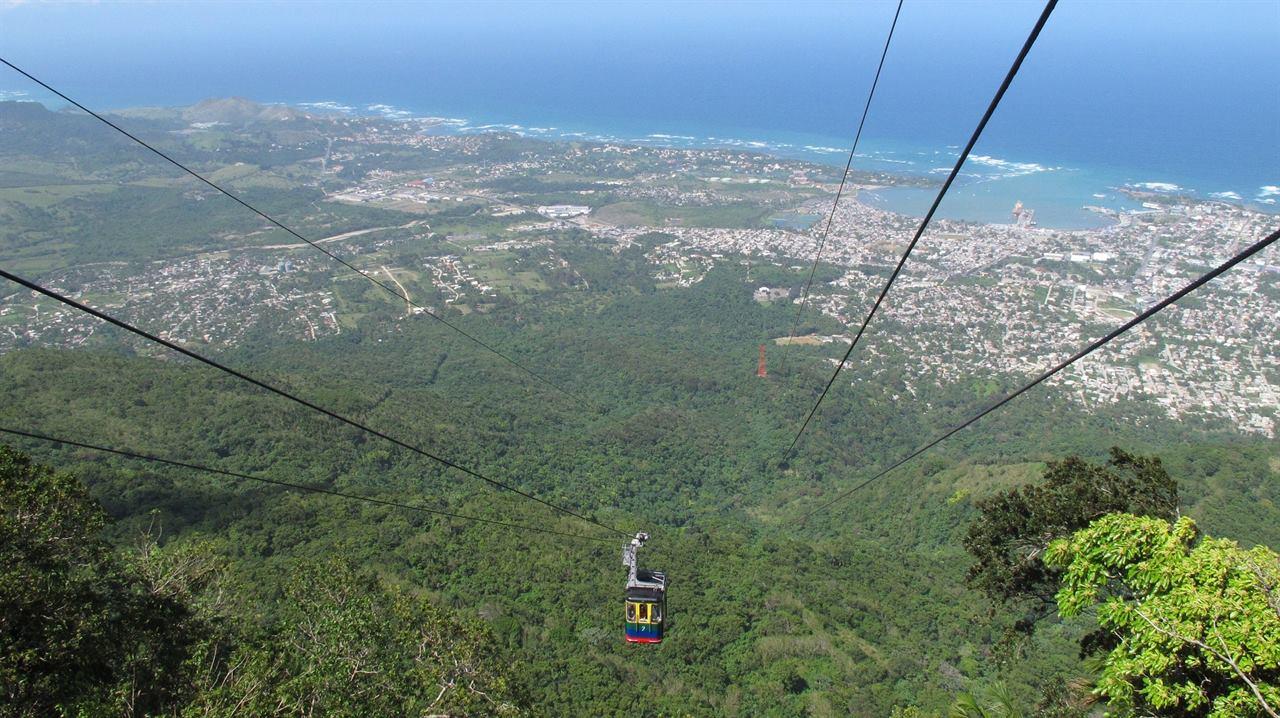 Puerto Plata (Dominican Republic)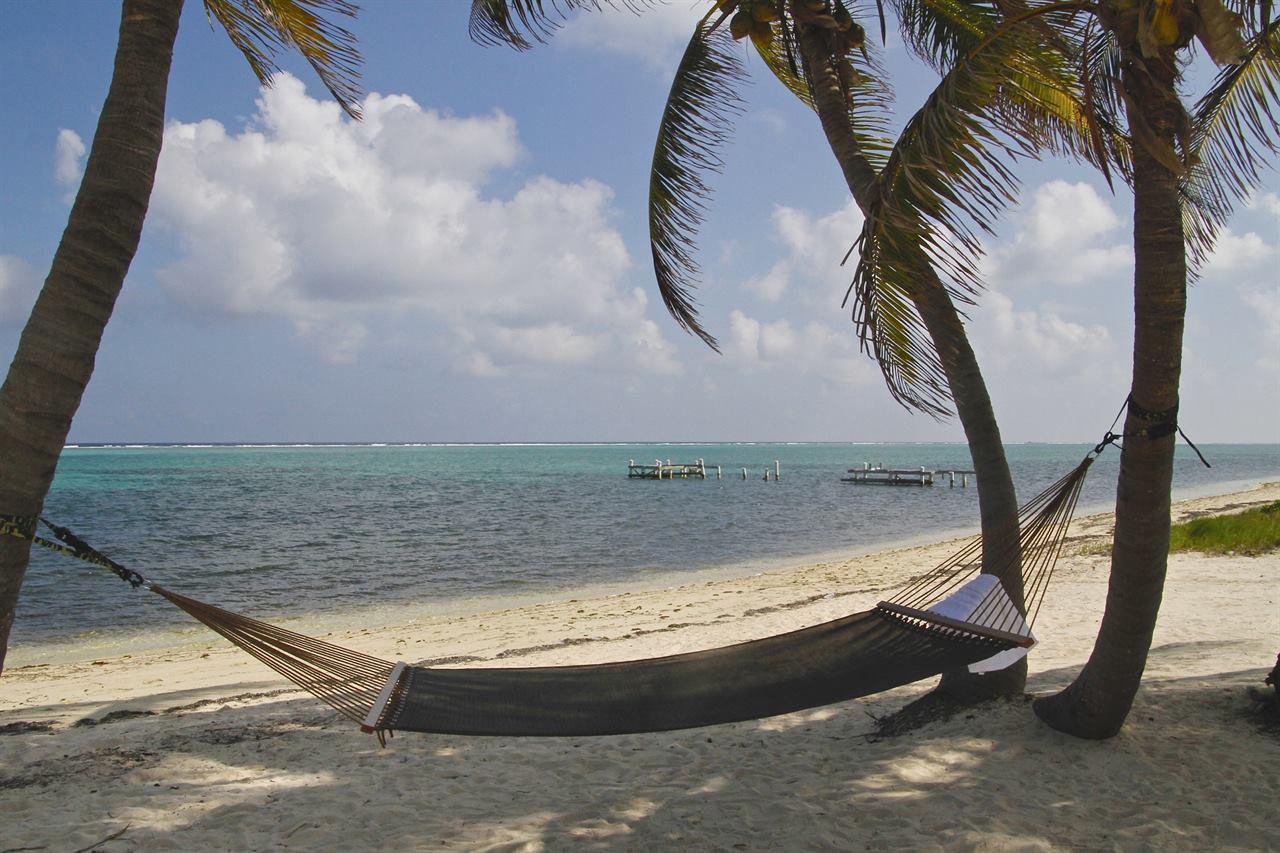 Cayman Islands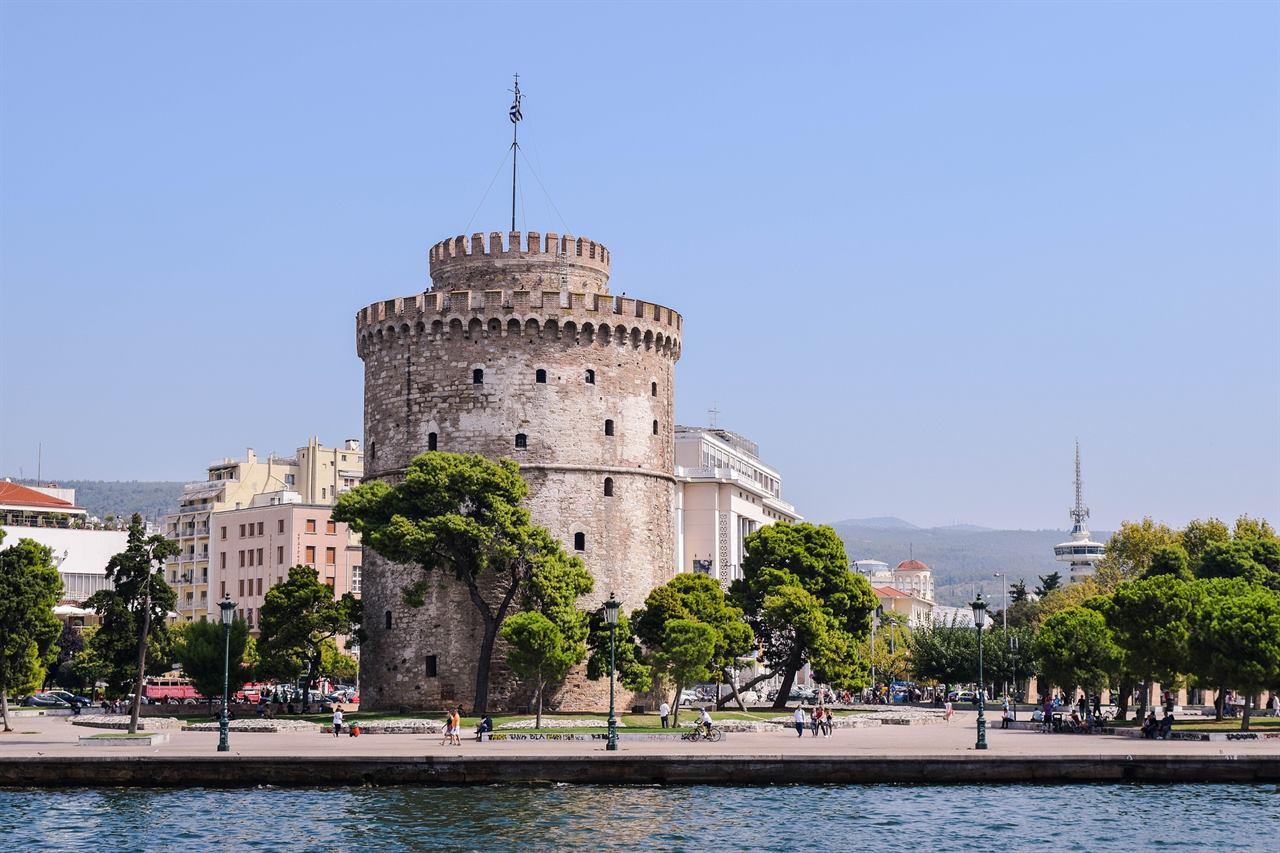 Thessaloniki (Greece)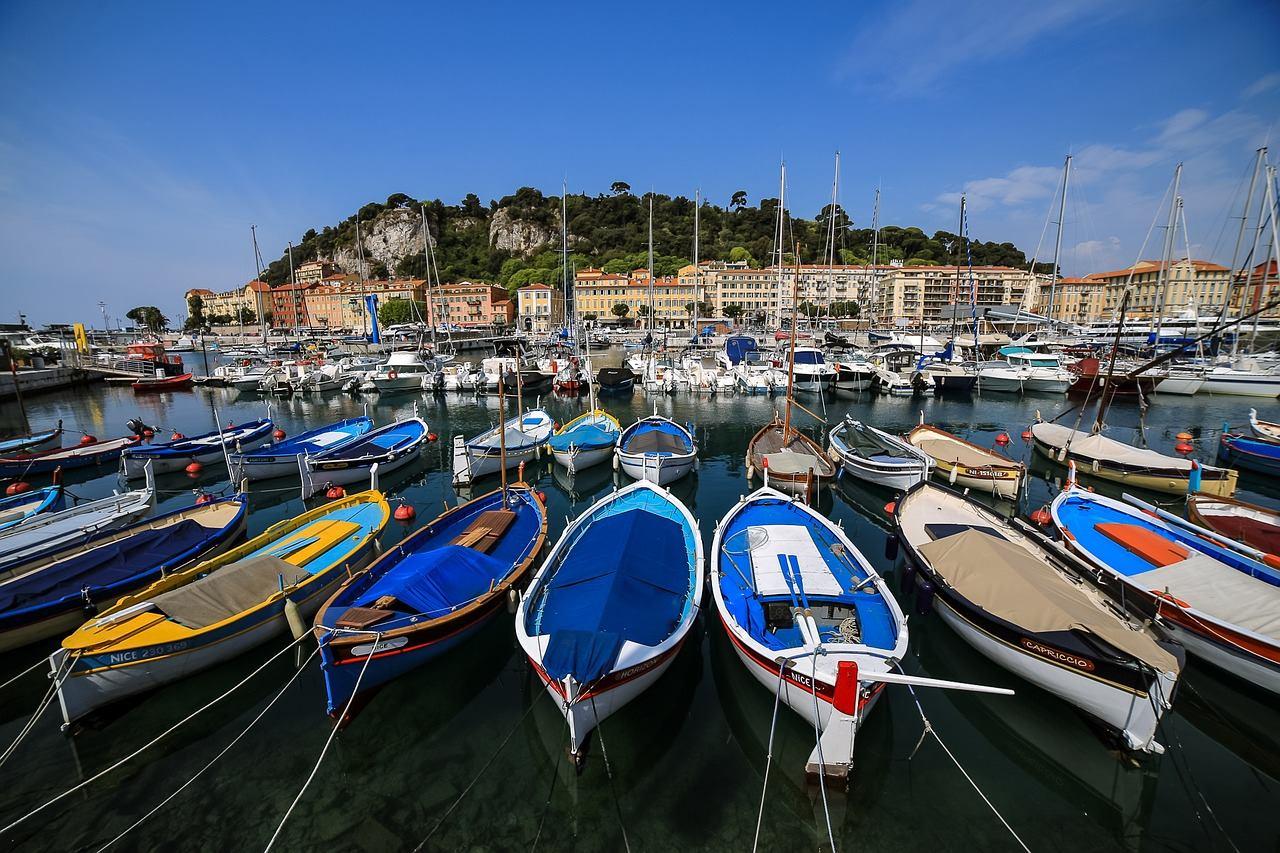 French Riviera (France)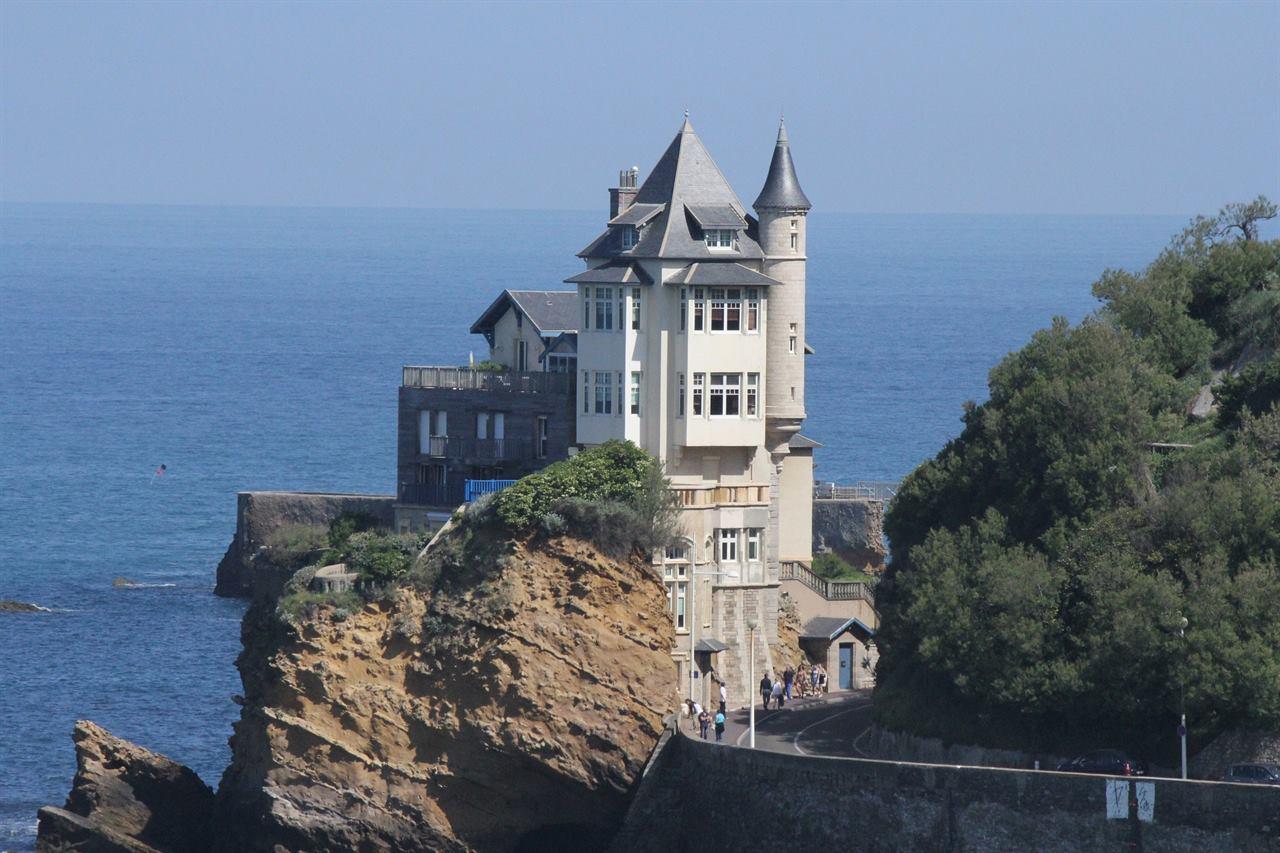 Biarritz (France)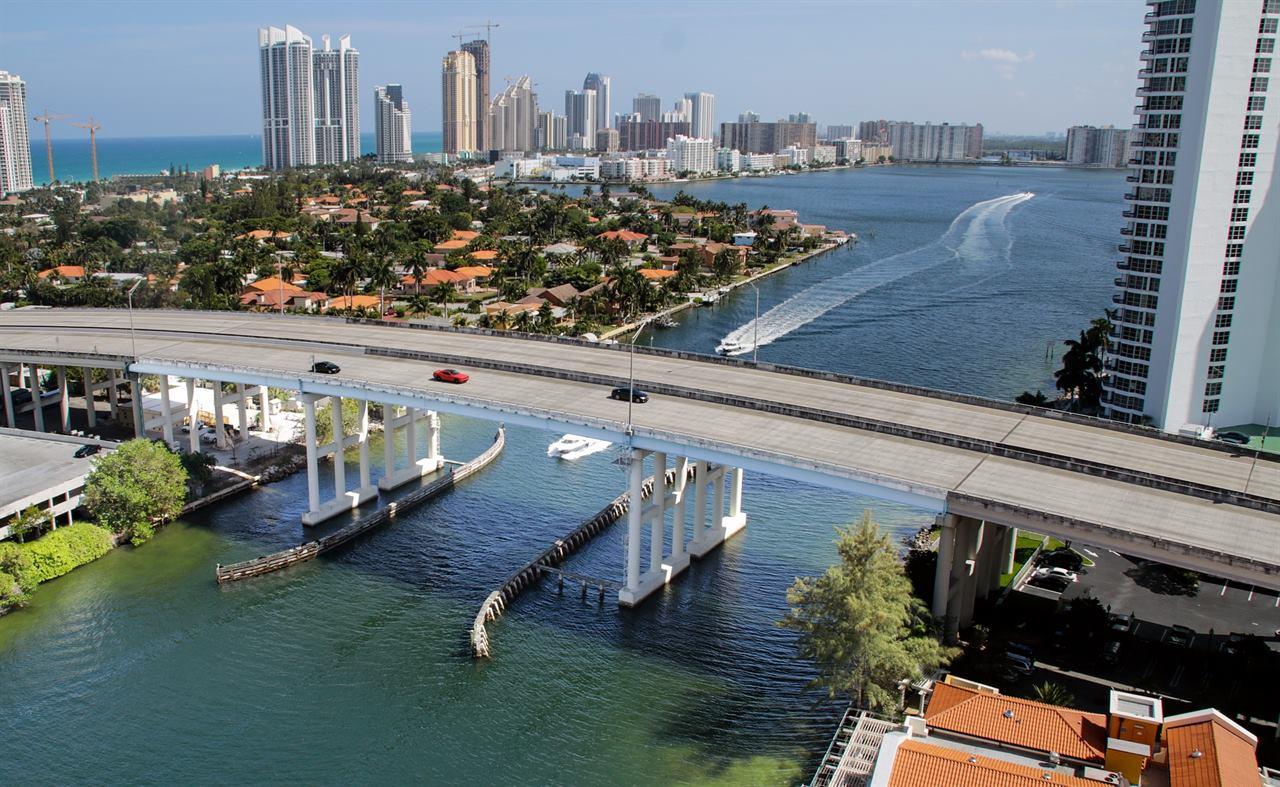 Miami (USA)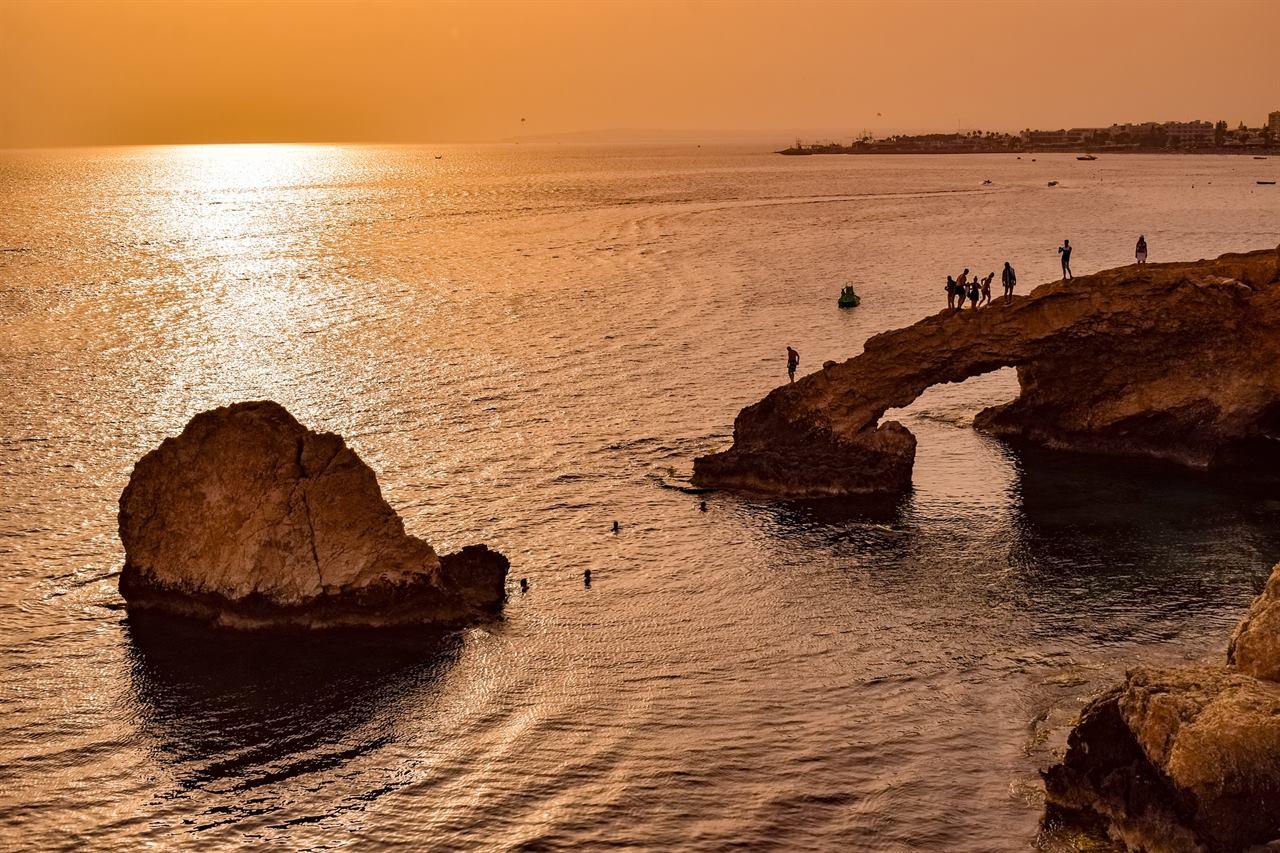 Ayia Napa (Cyprus)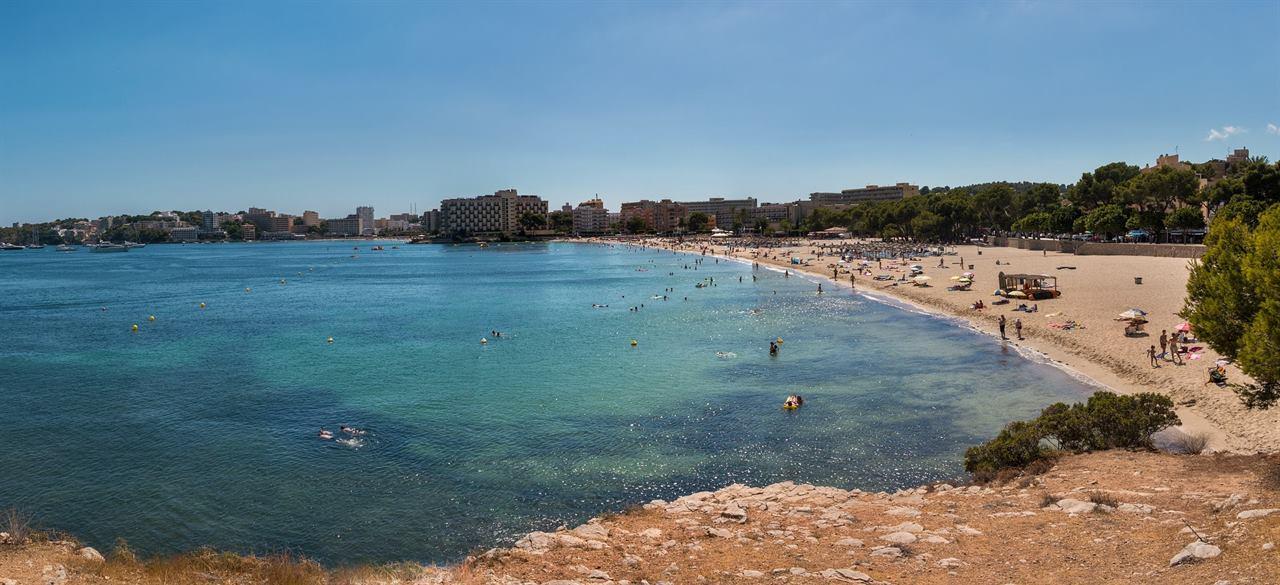 Mallorca (Spain)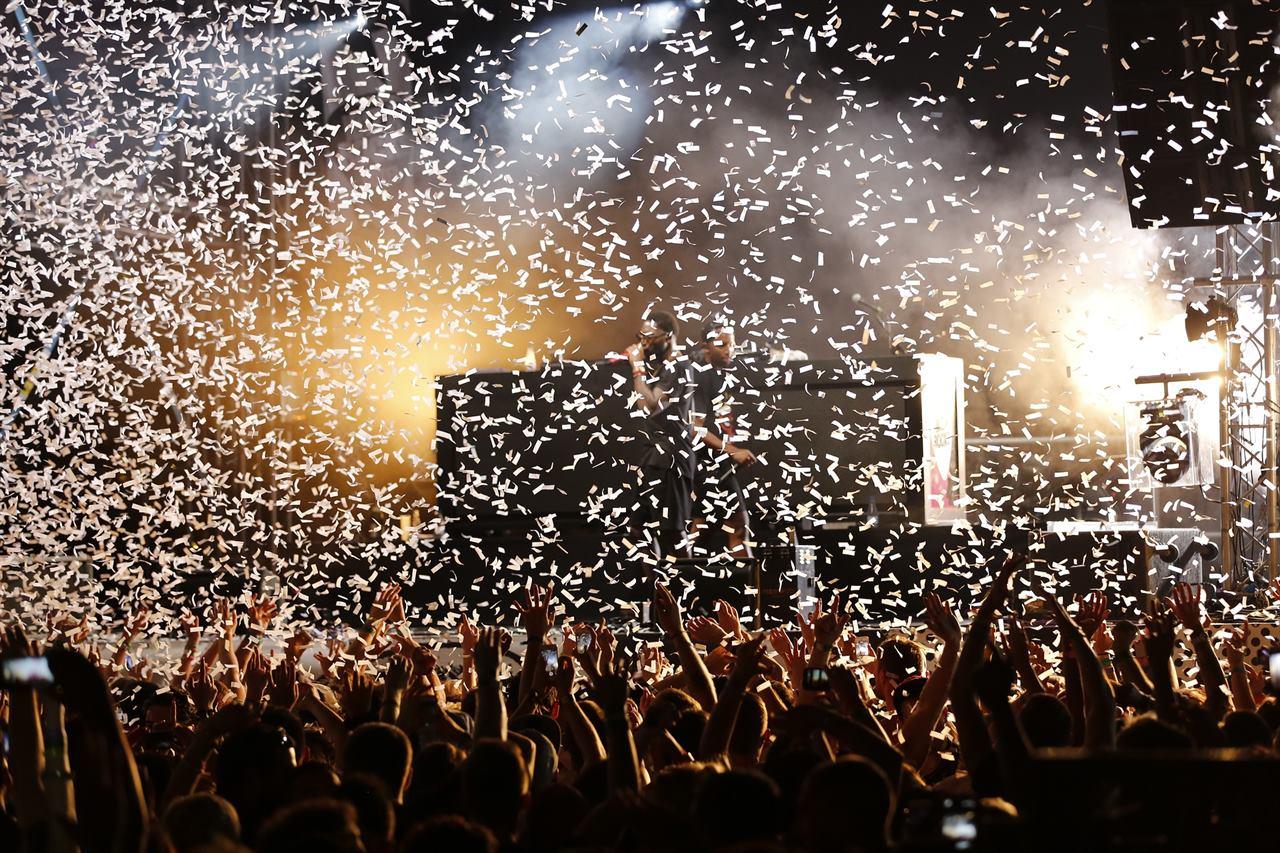 Ibiza (Spain)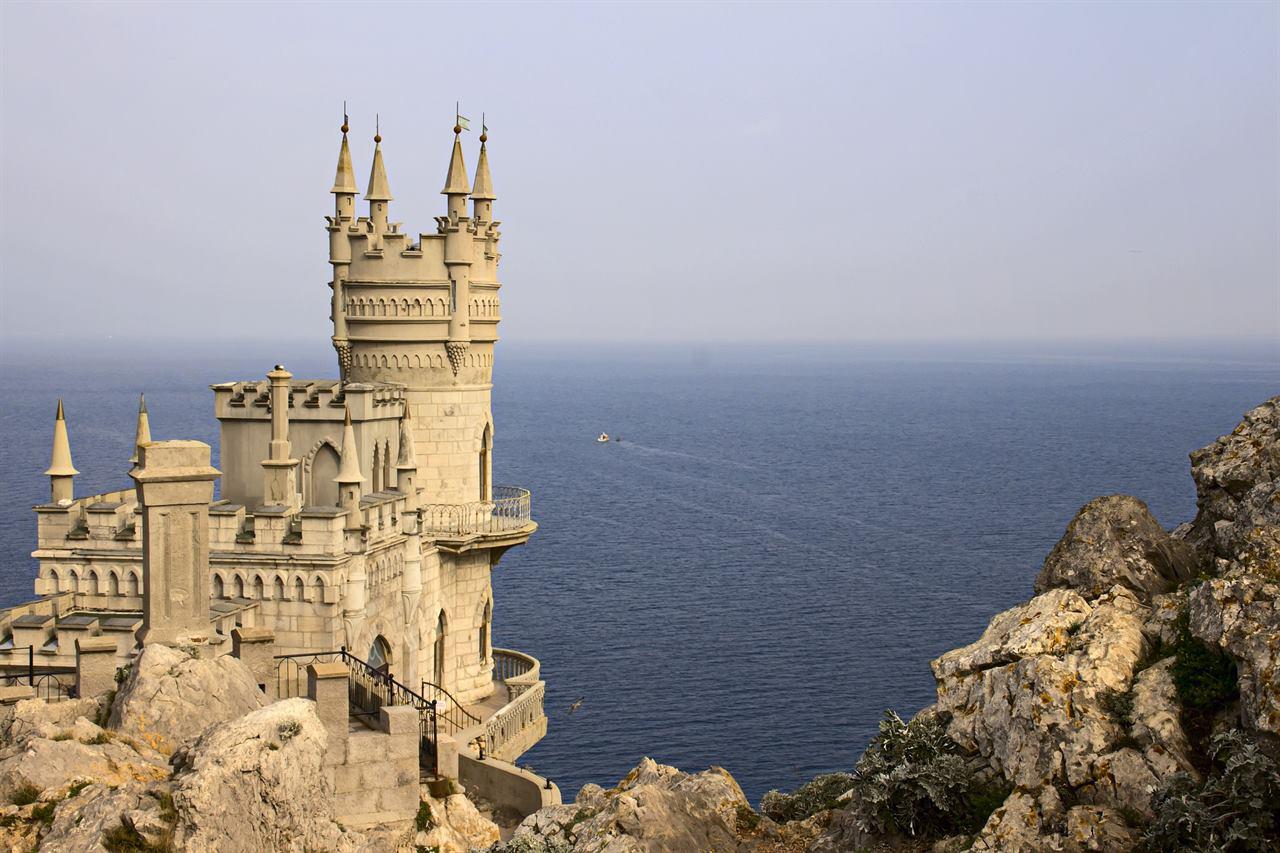 Yalta (Russia)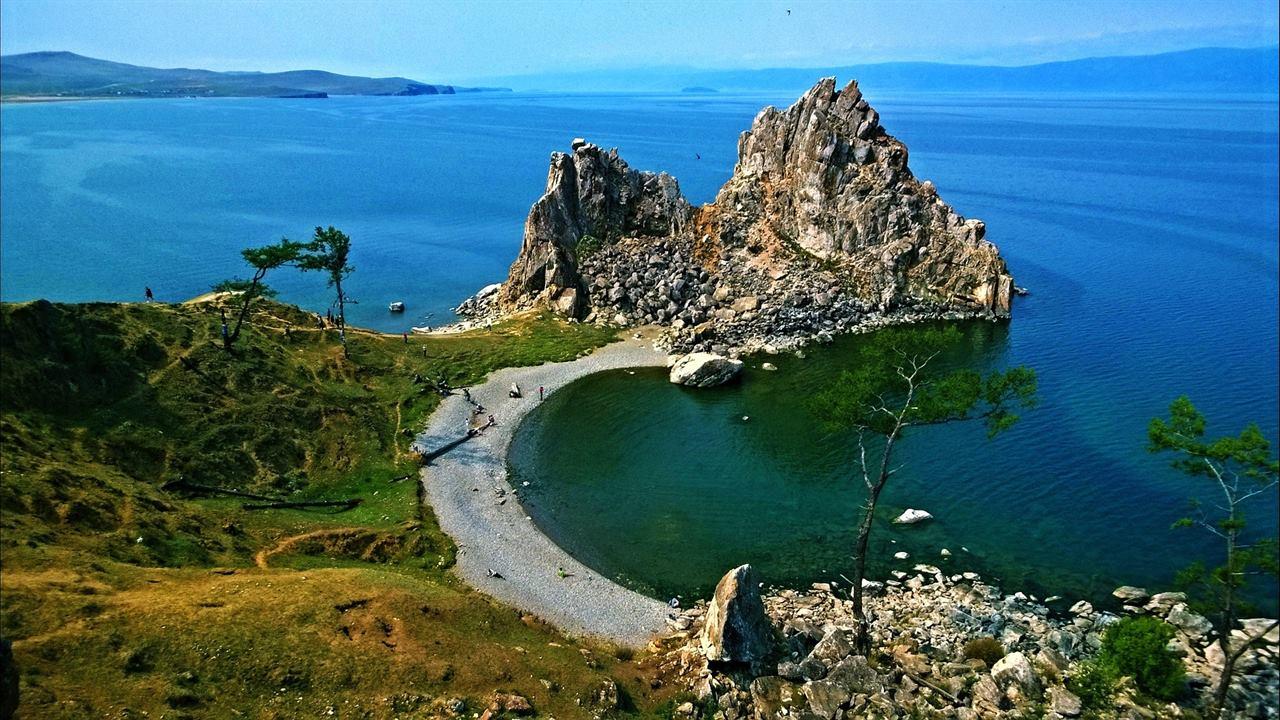 Baikal (Russia)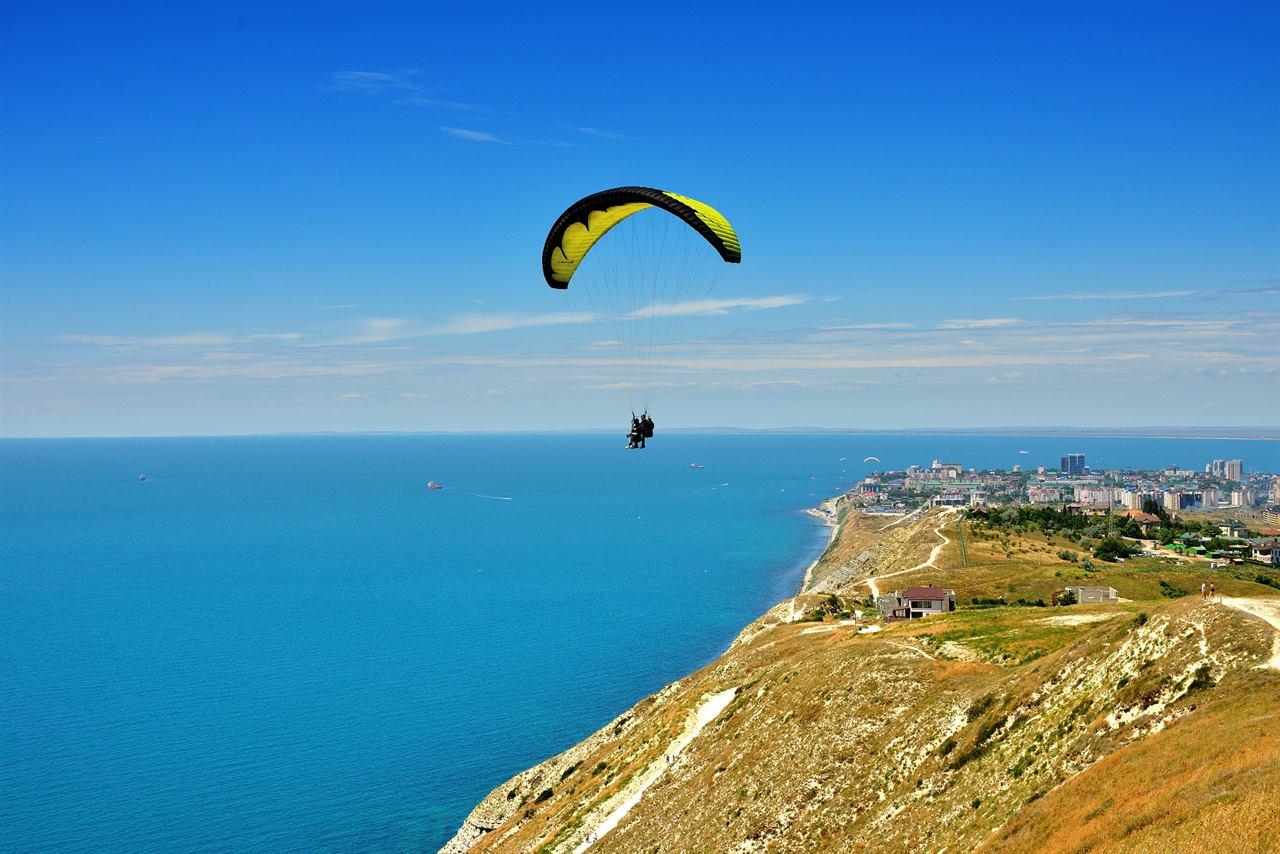 Anapa (Russia)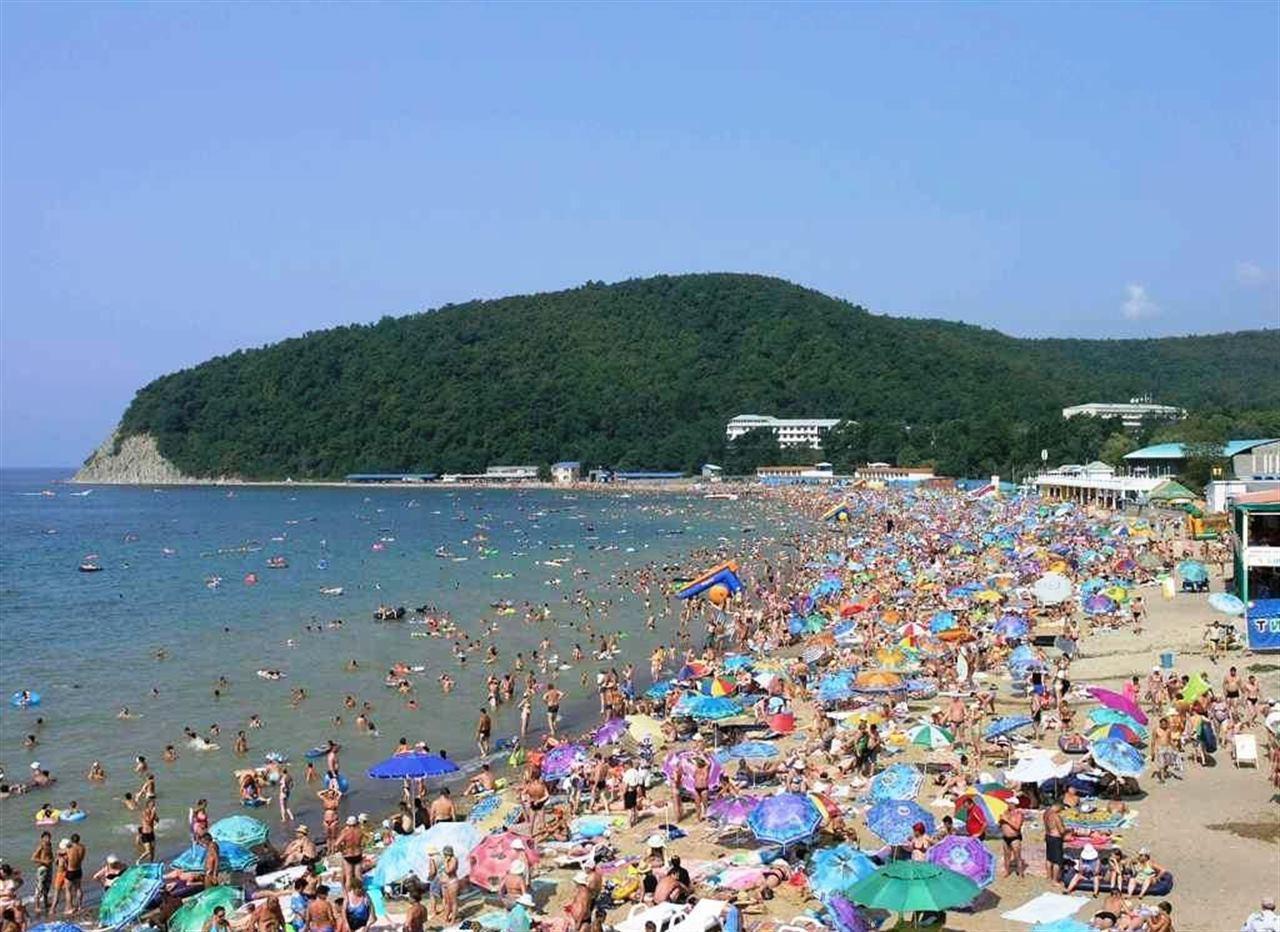 Tuapse (Russia)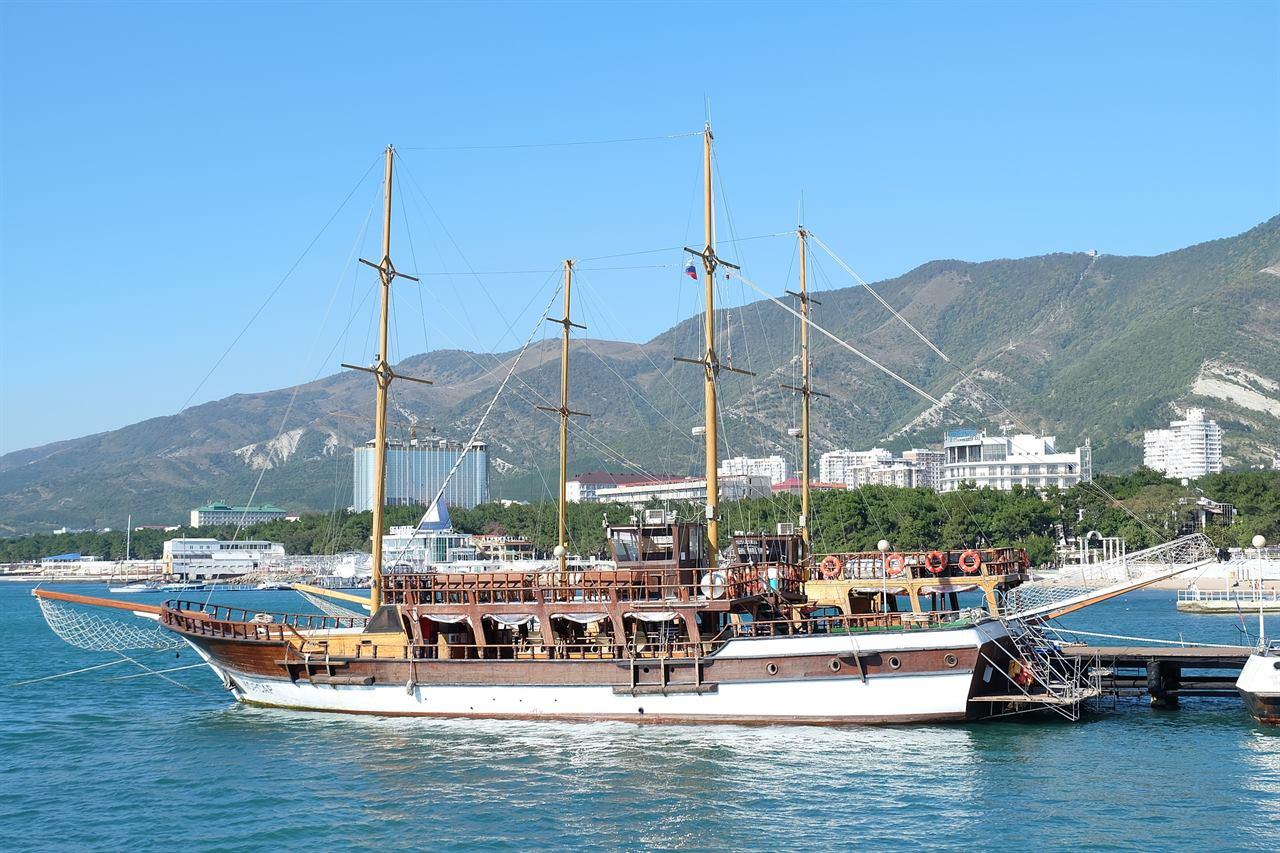 Gelendzhik (Russia)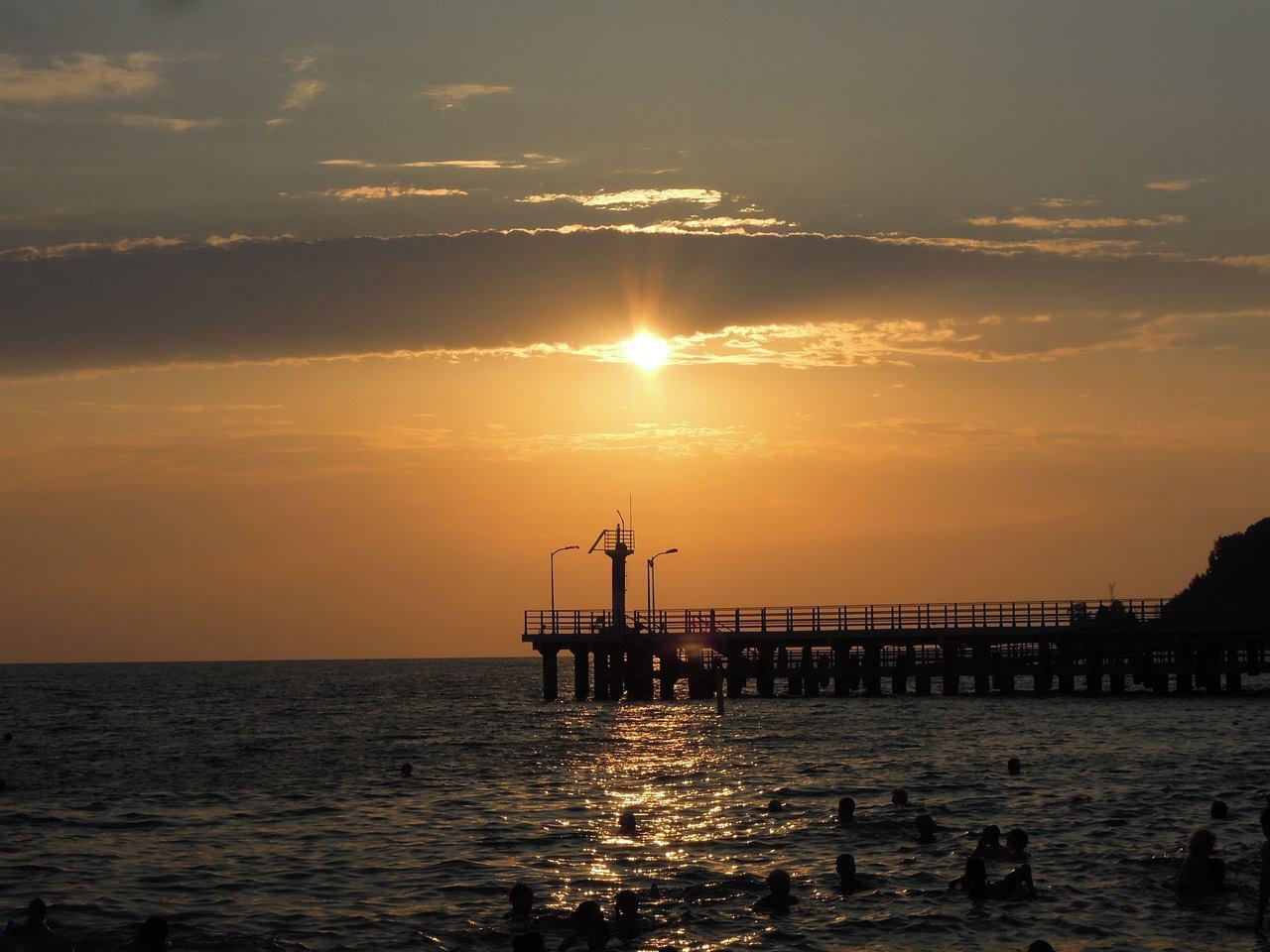 Sochi (Russia)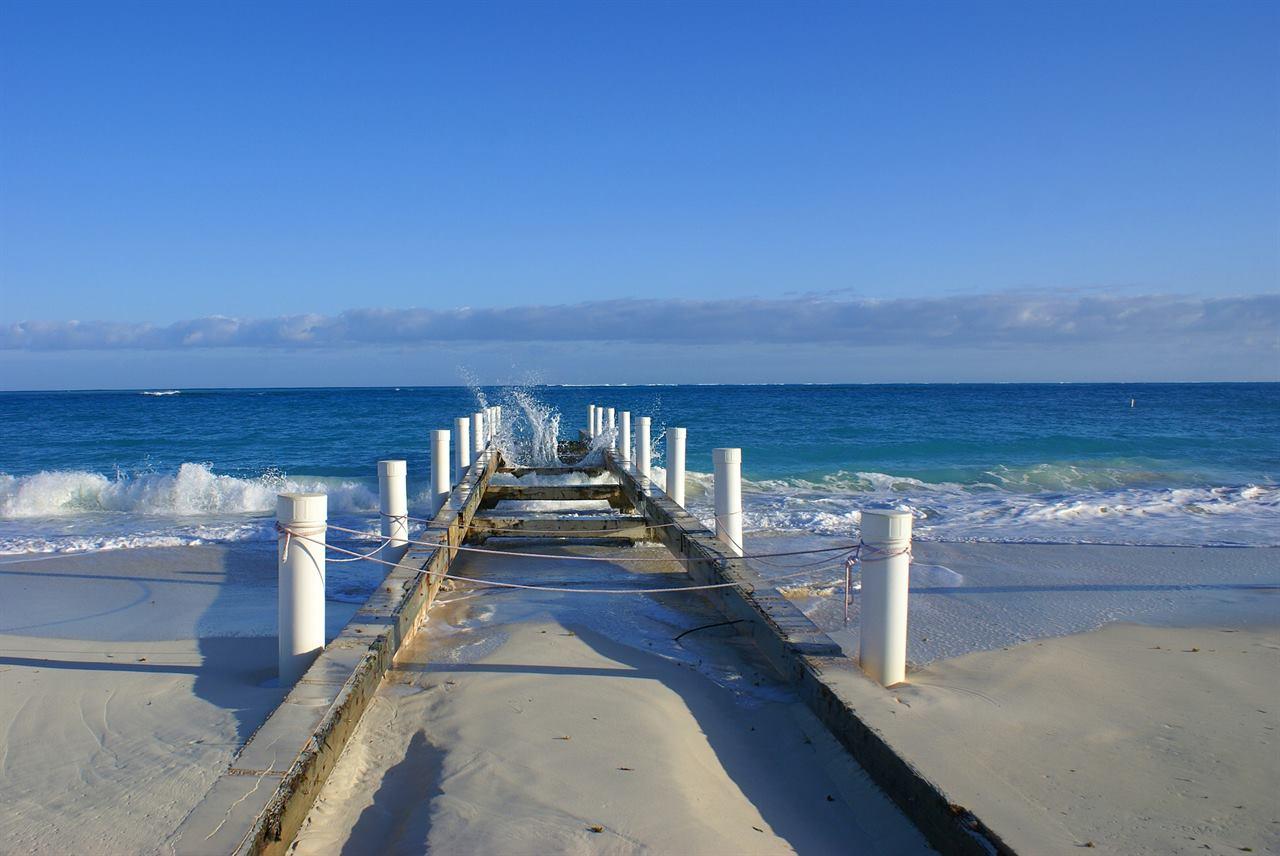 Turks and Caicos (West India, United Kingdom)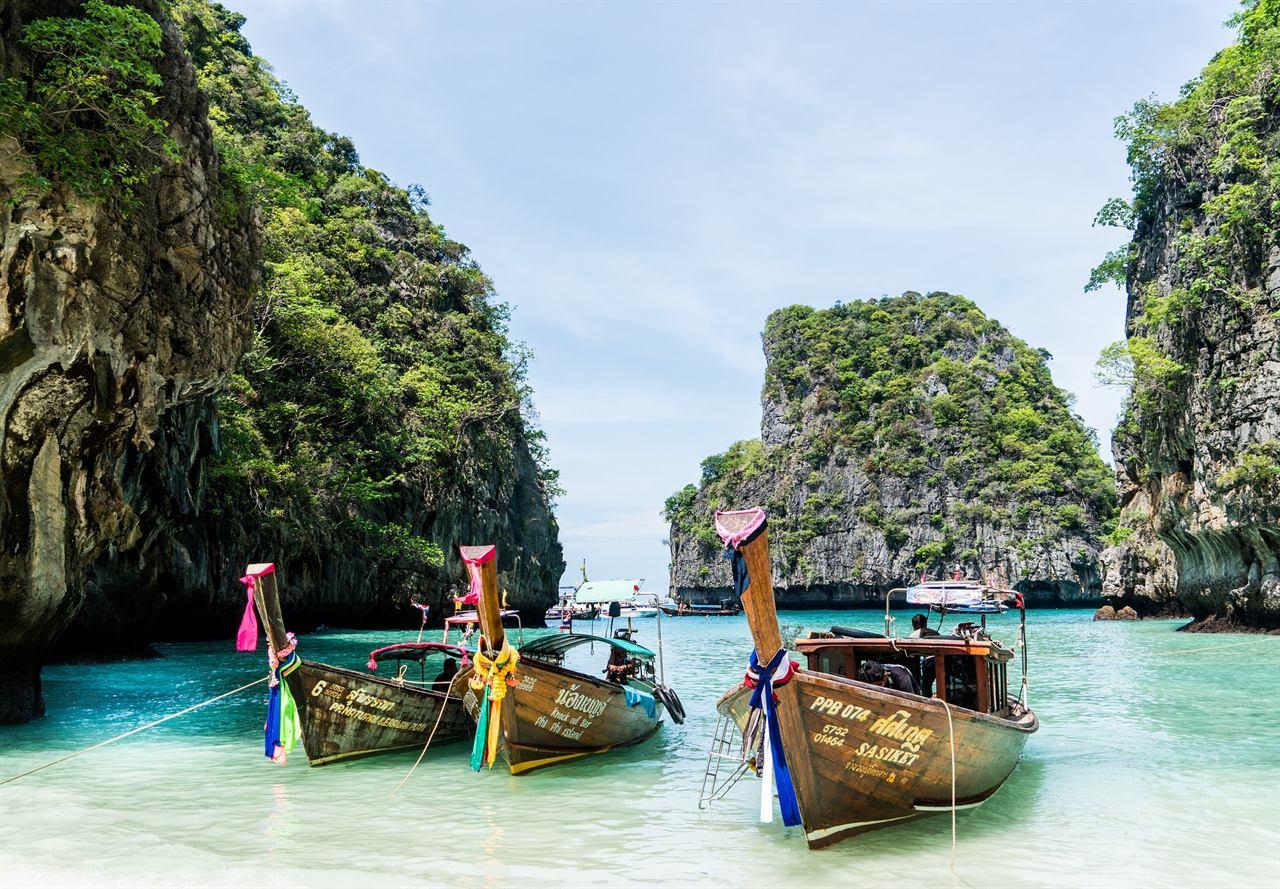 Phuket, Thailand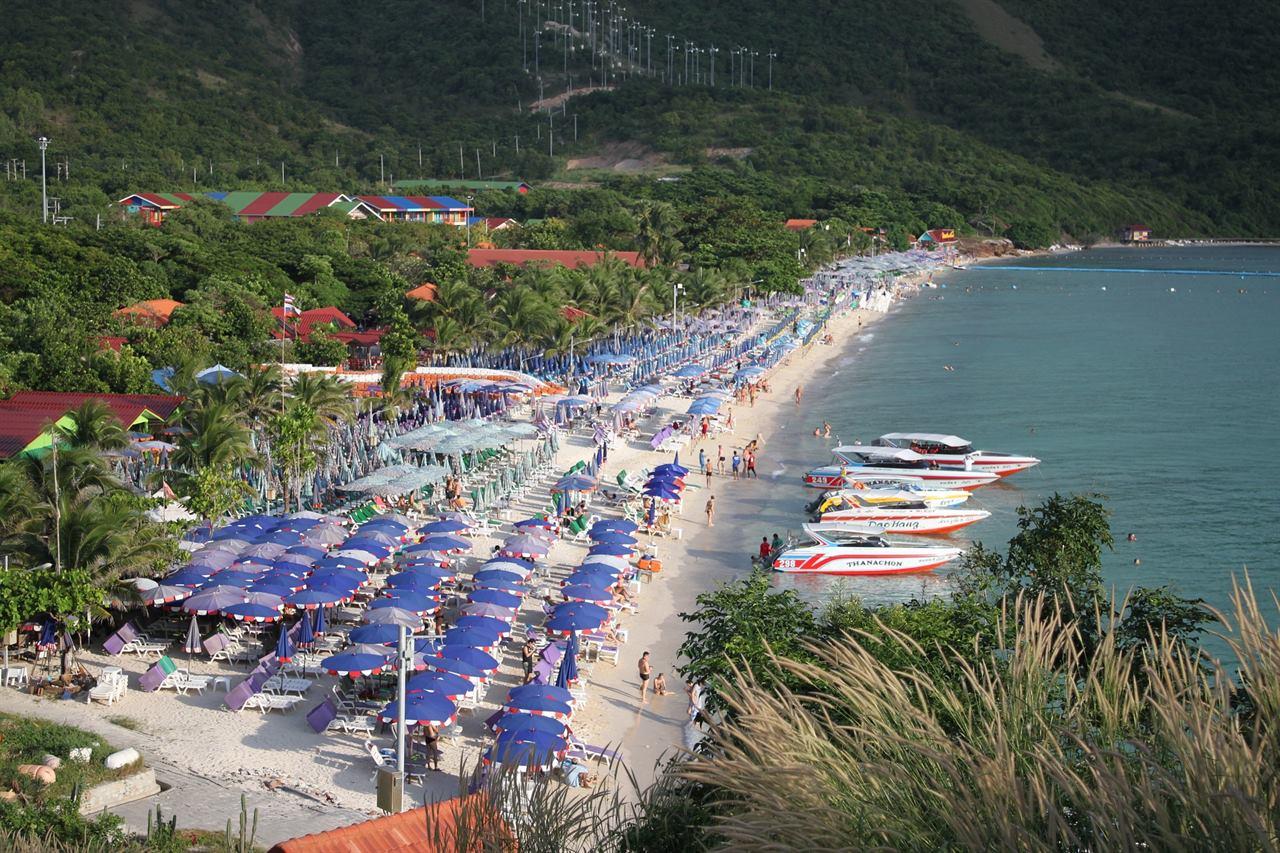 Pattaya (Thailand)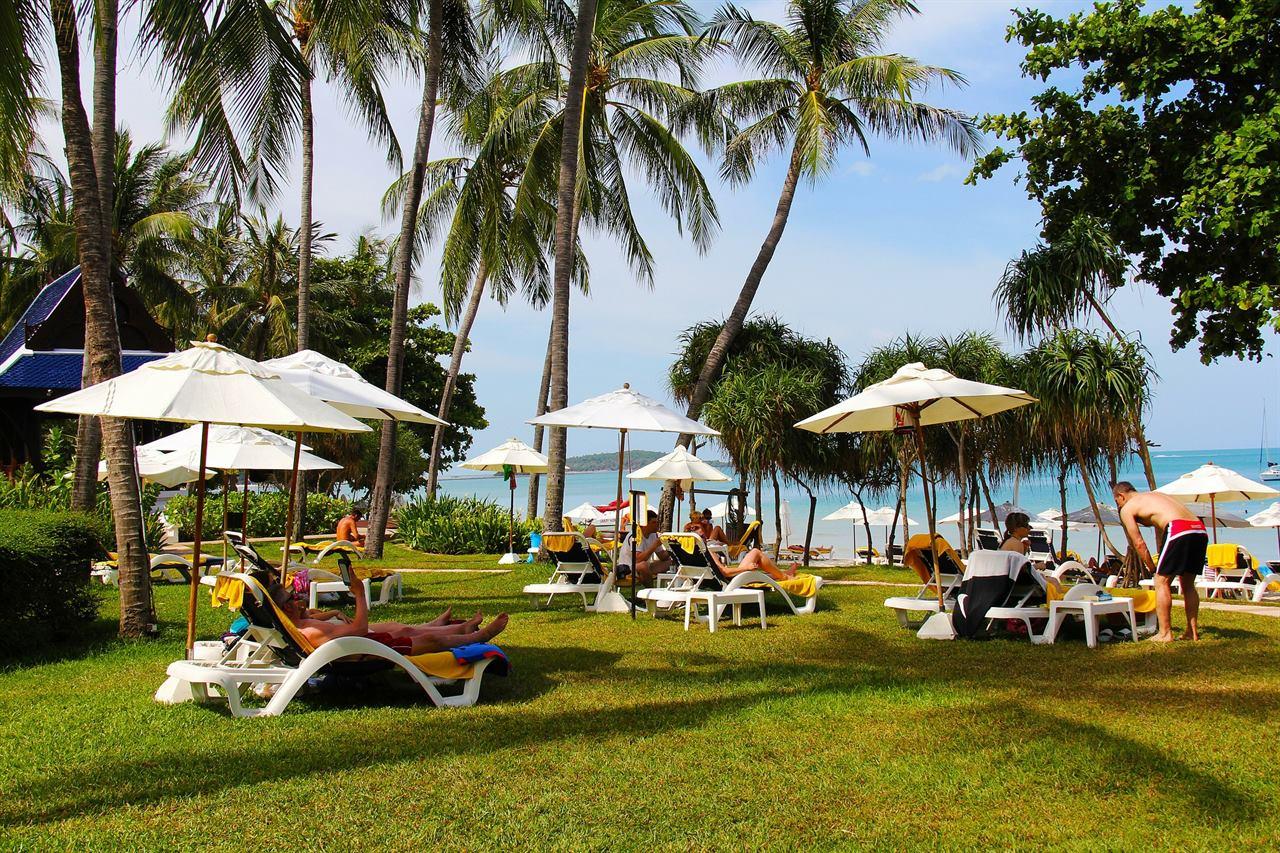 Samui (Thailand)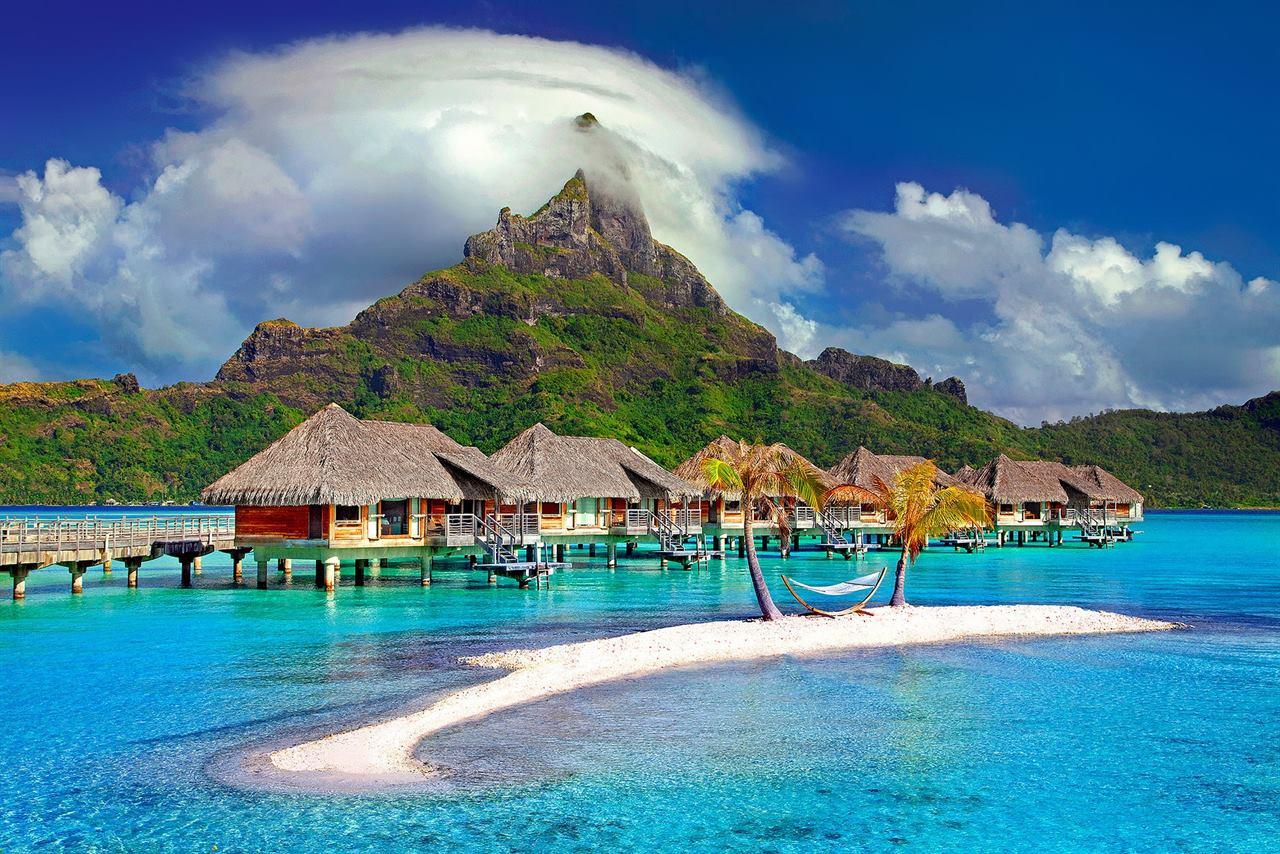 Bora Bora (French Polynesia)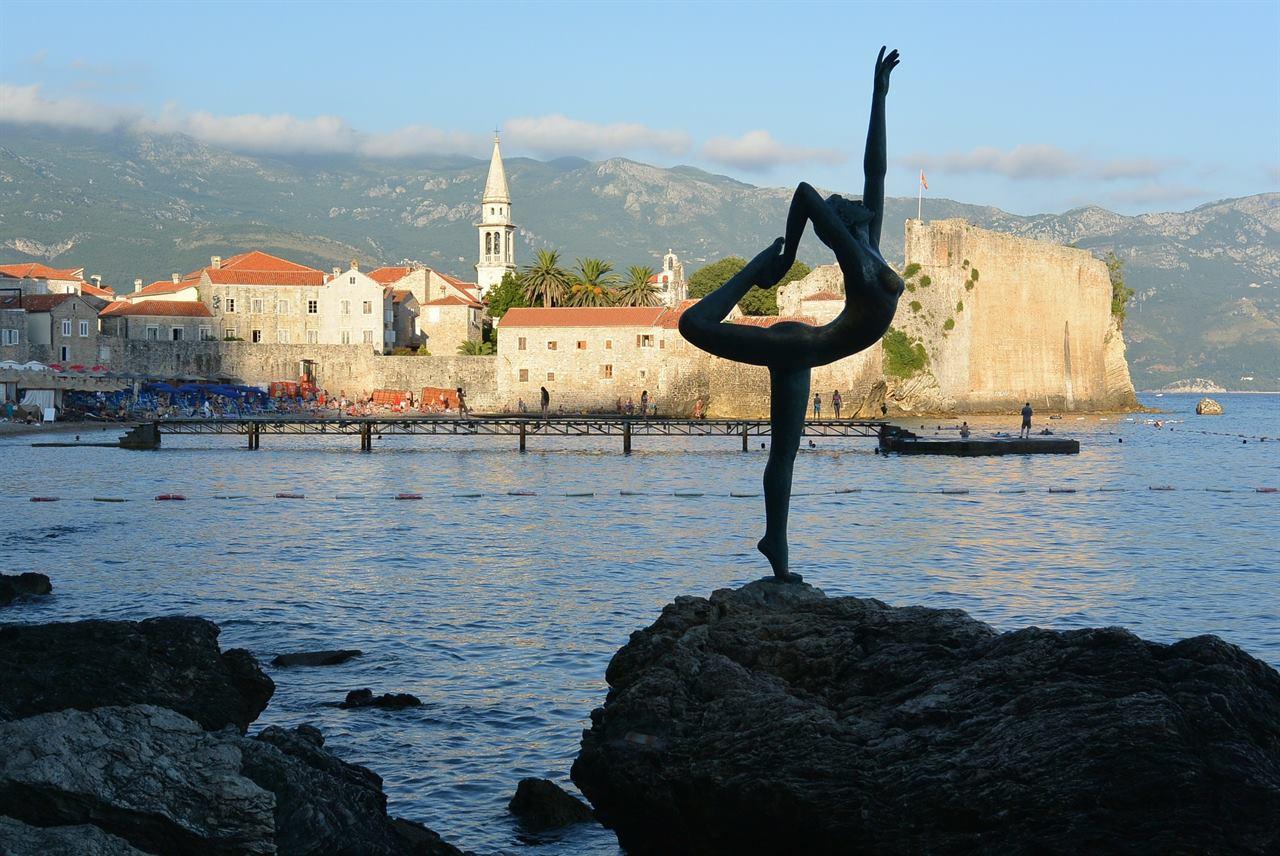 Budva (Montenegro)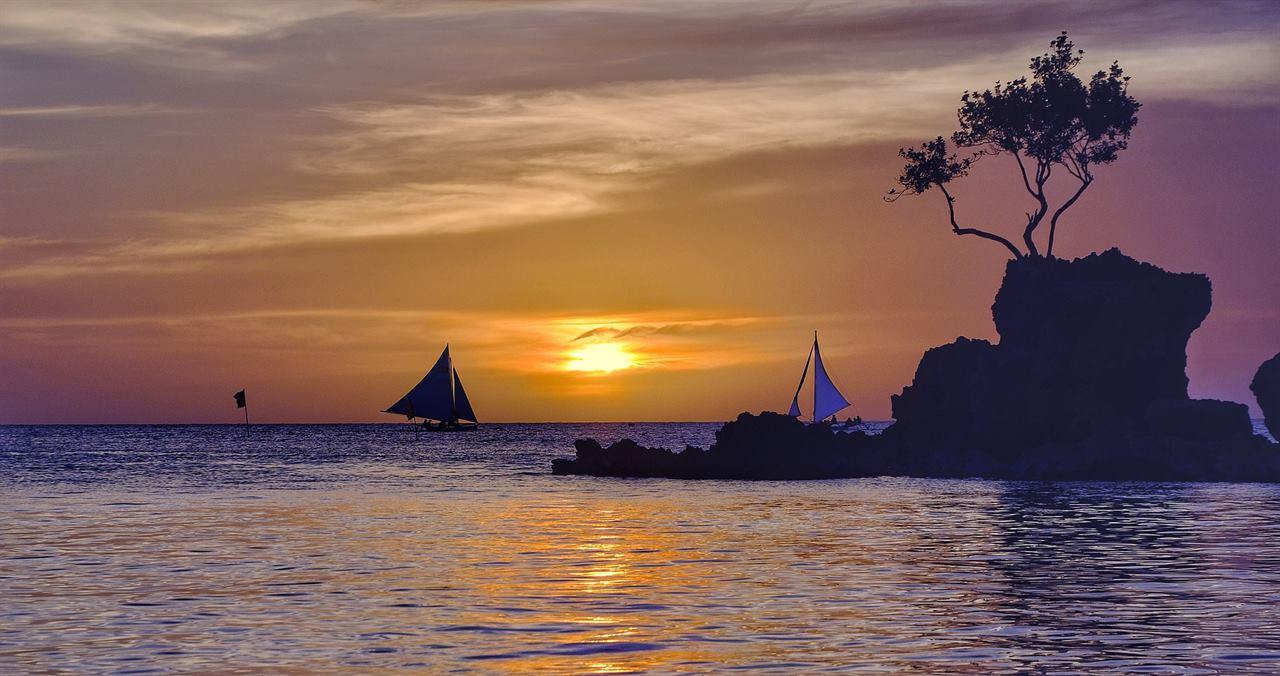 Boracay (Philippines)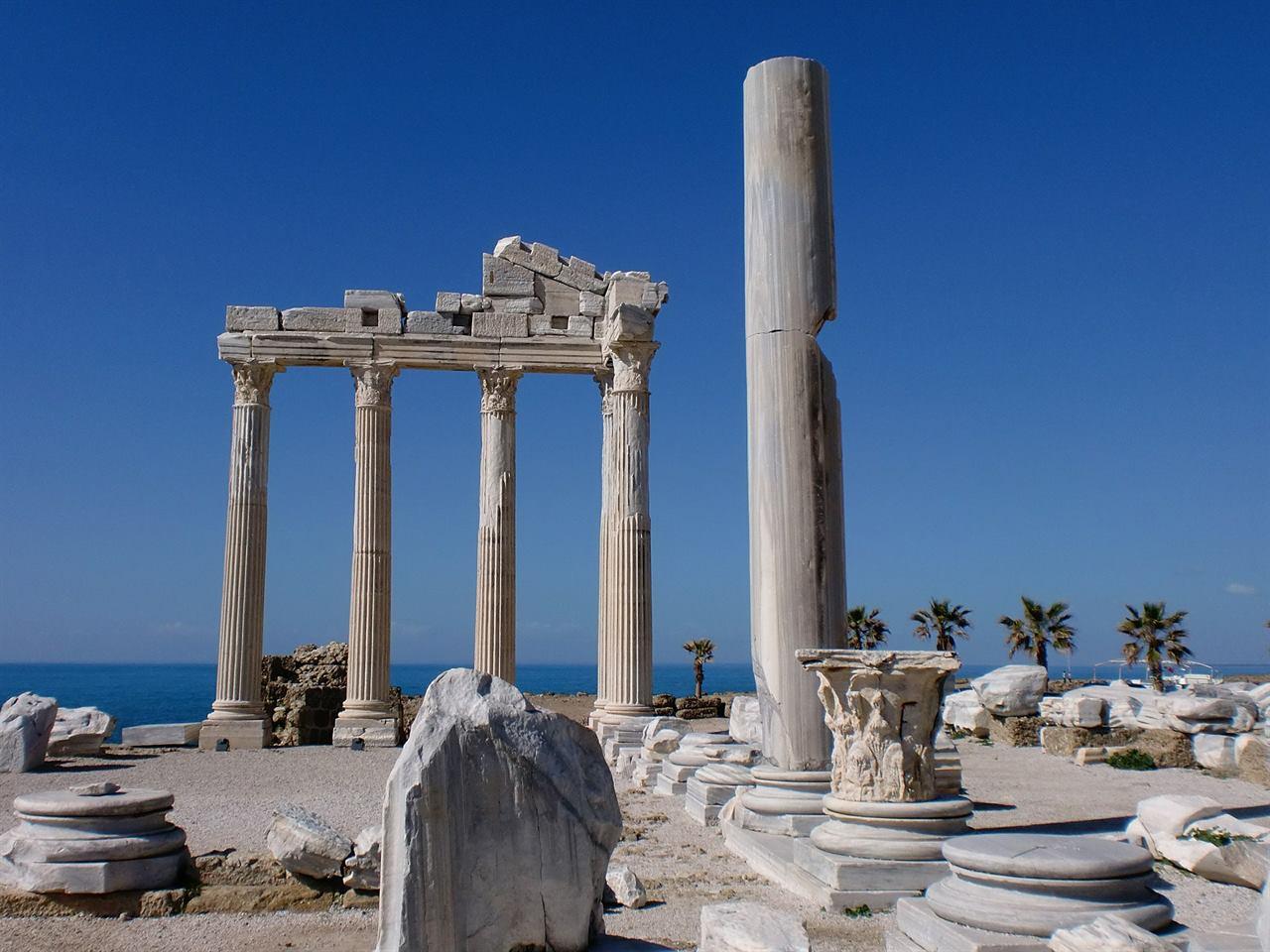 Alanya (Turkey)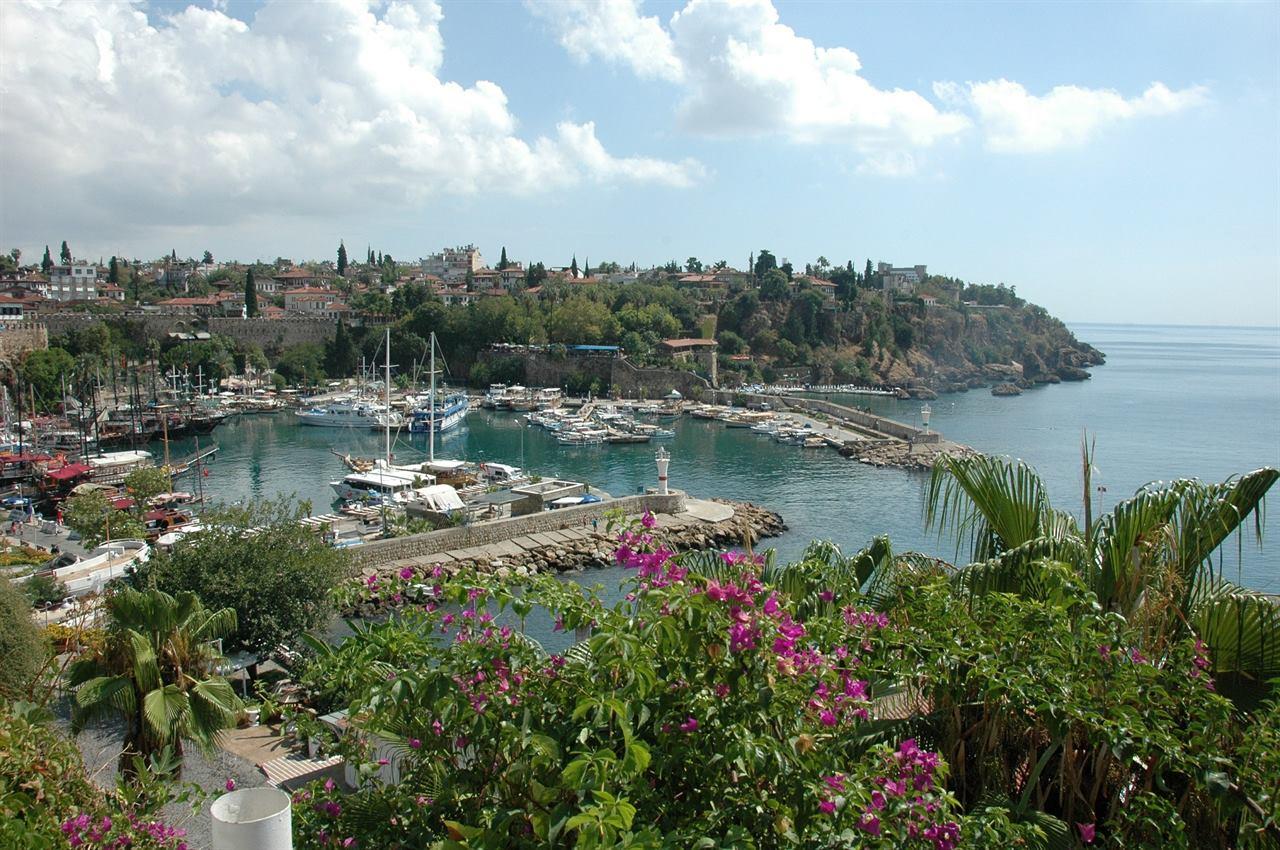 Antalya (Turkey)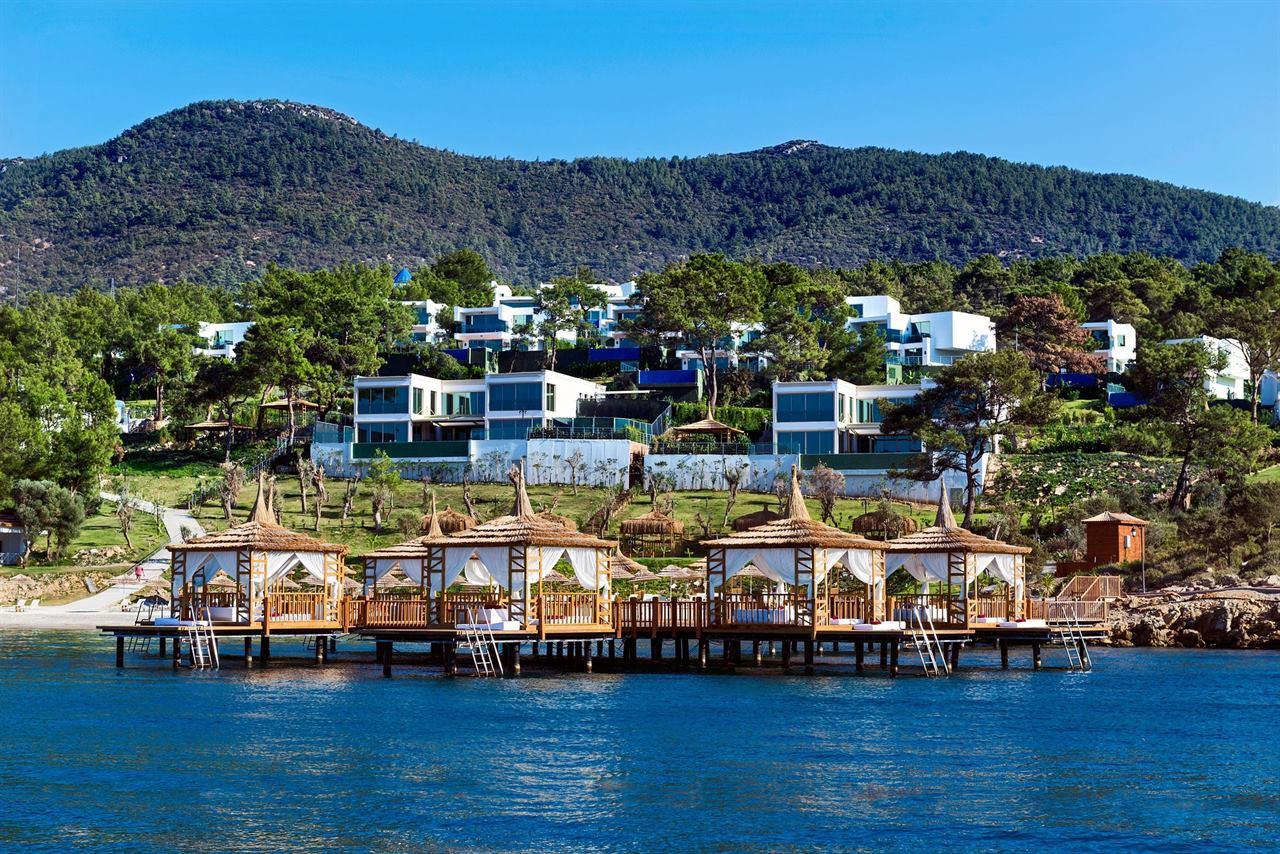 Bodrum (Turkey)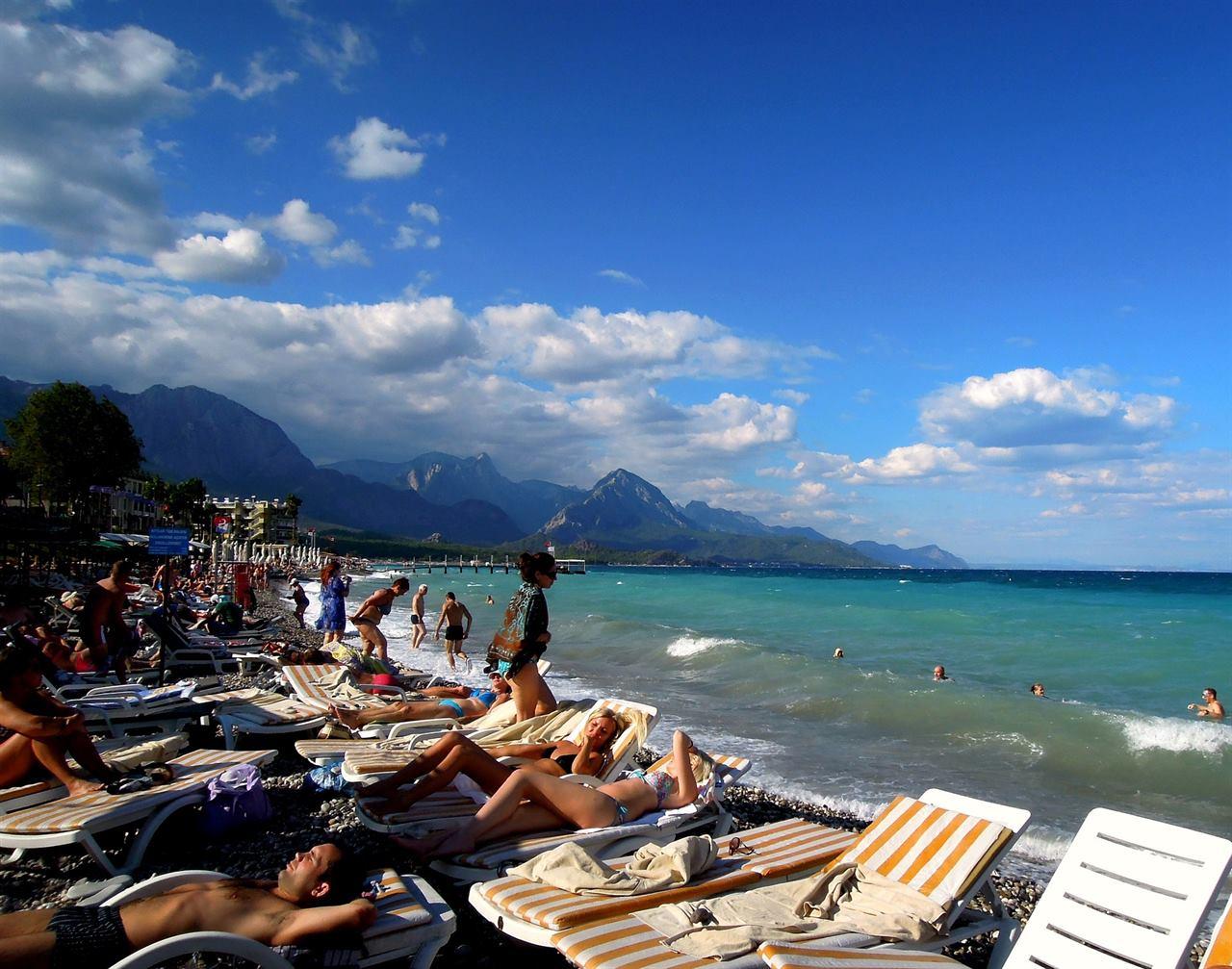 Kemer (Turkey)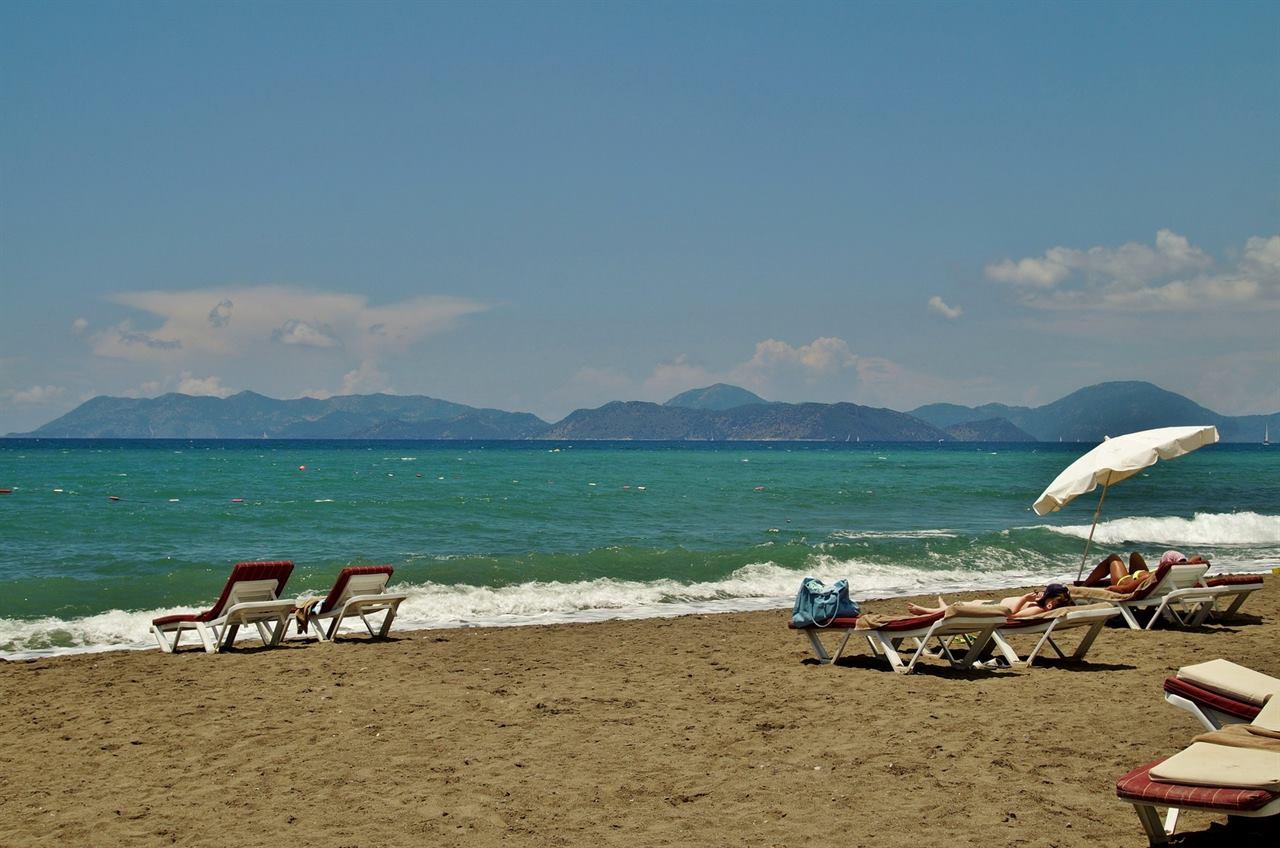 Marmaris (Turkey)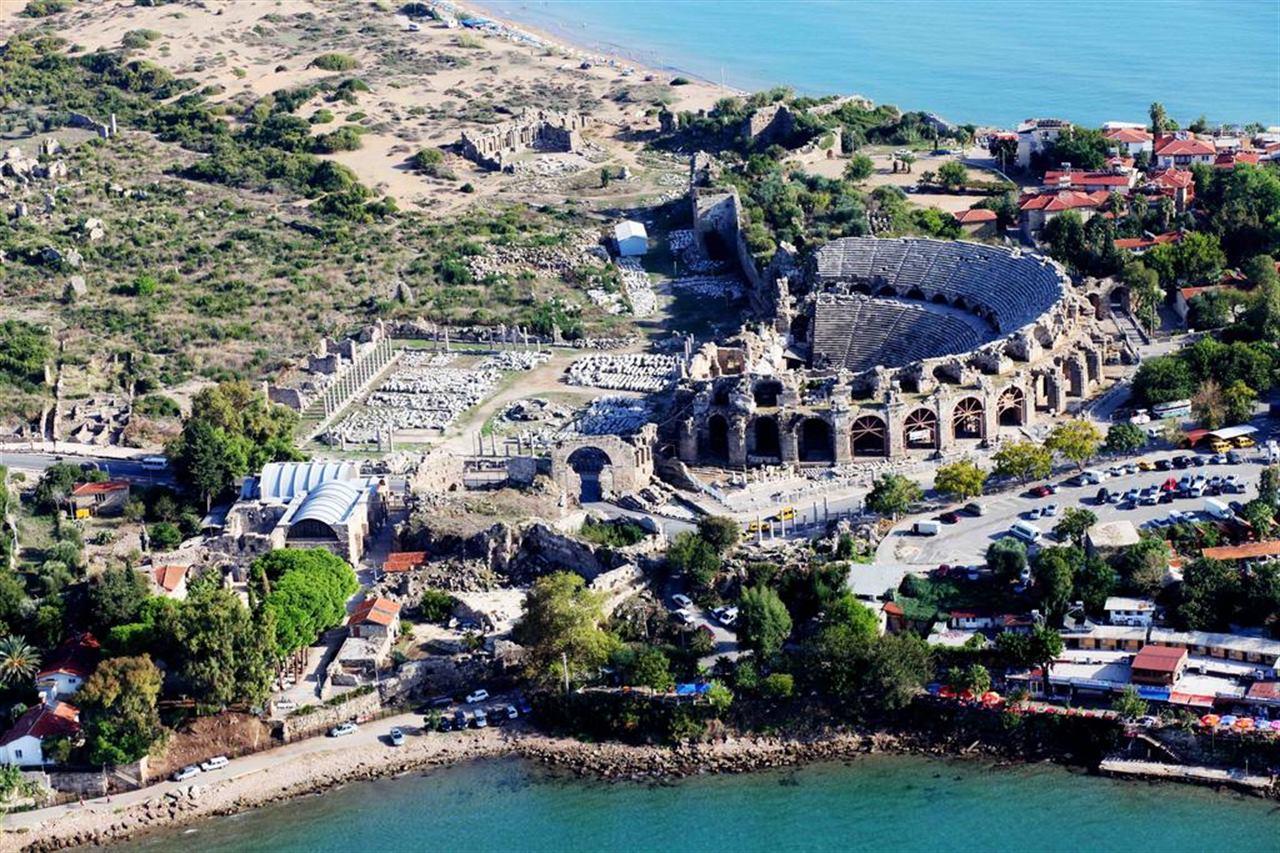 Side (Turkey)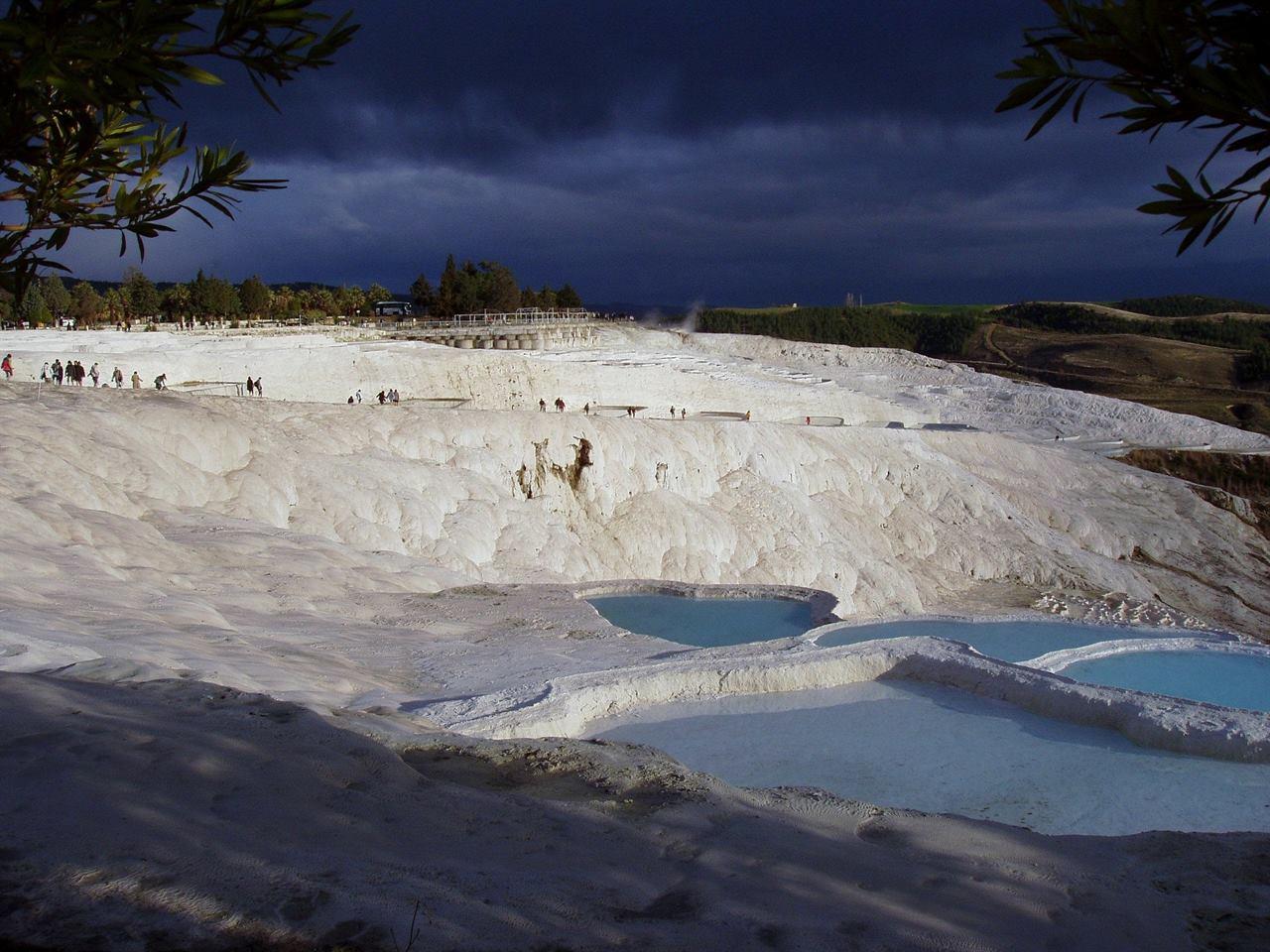 Pammukale (Turkey)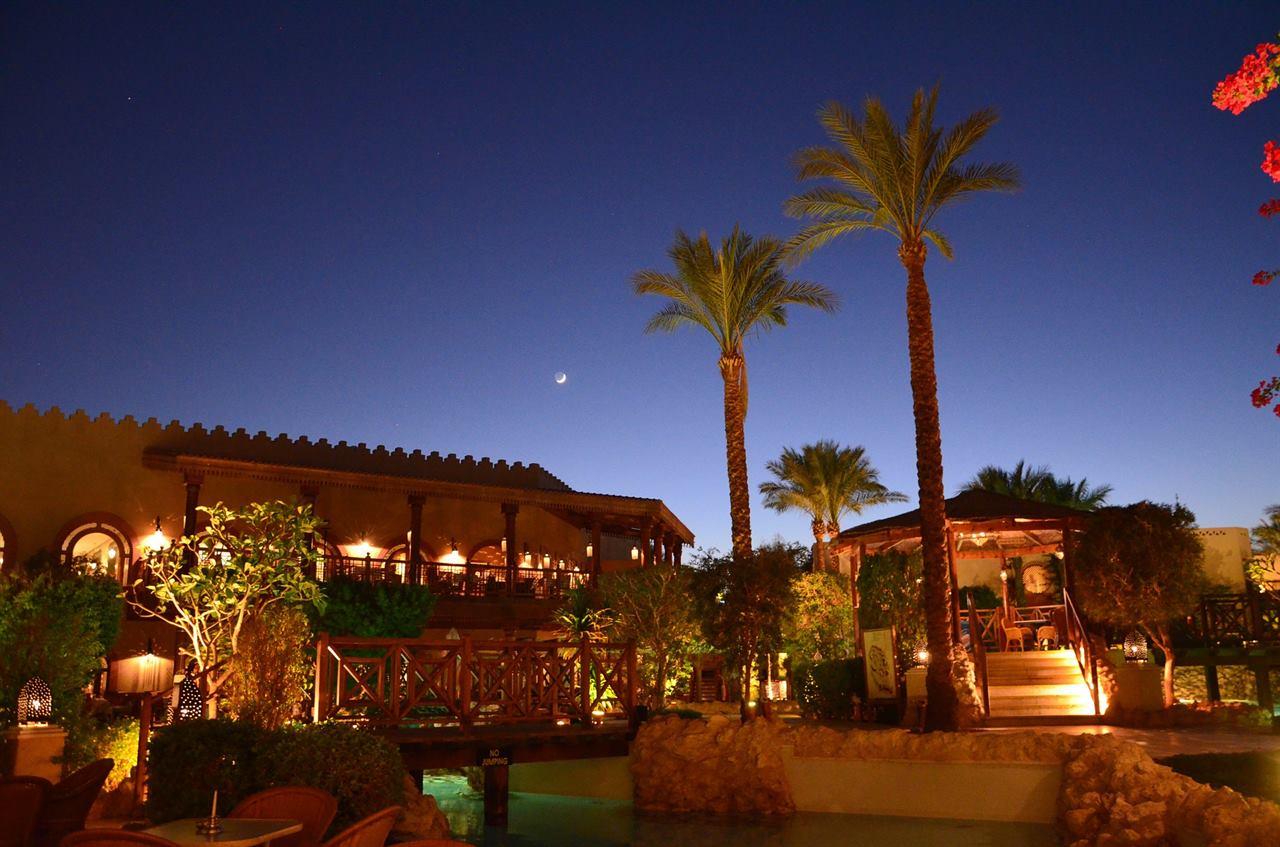 Sharm el Sheikh (Egypt)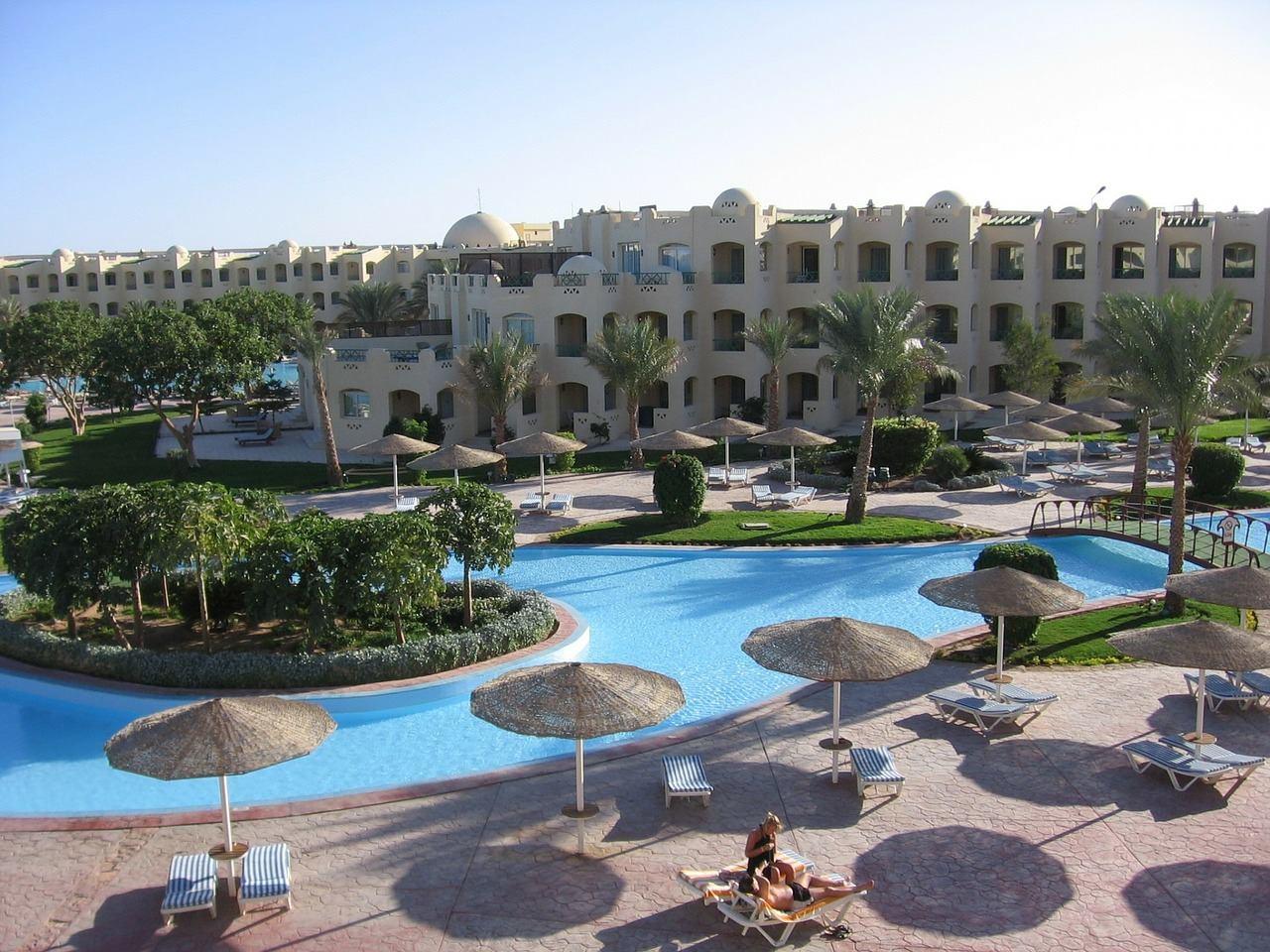 Hurghada (Egypt)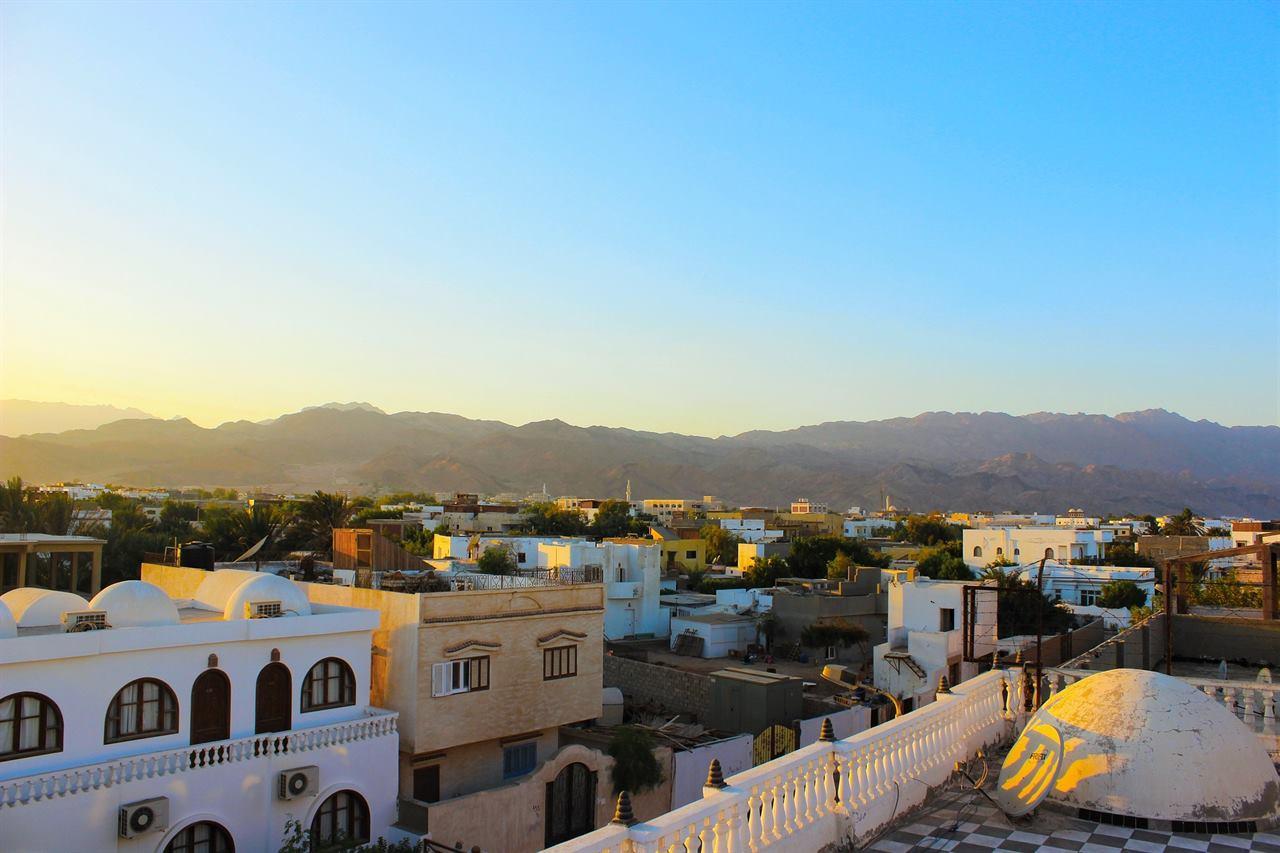 Dahab (Egypt)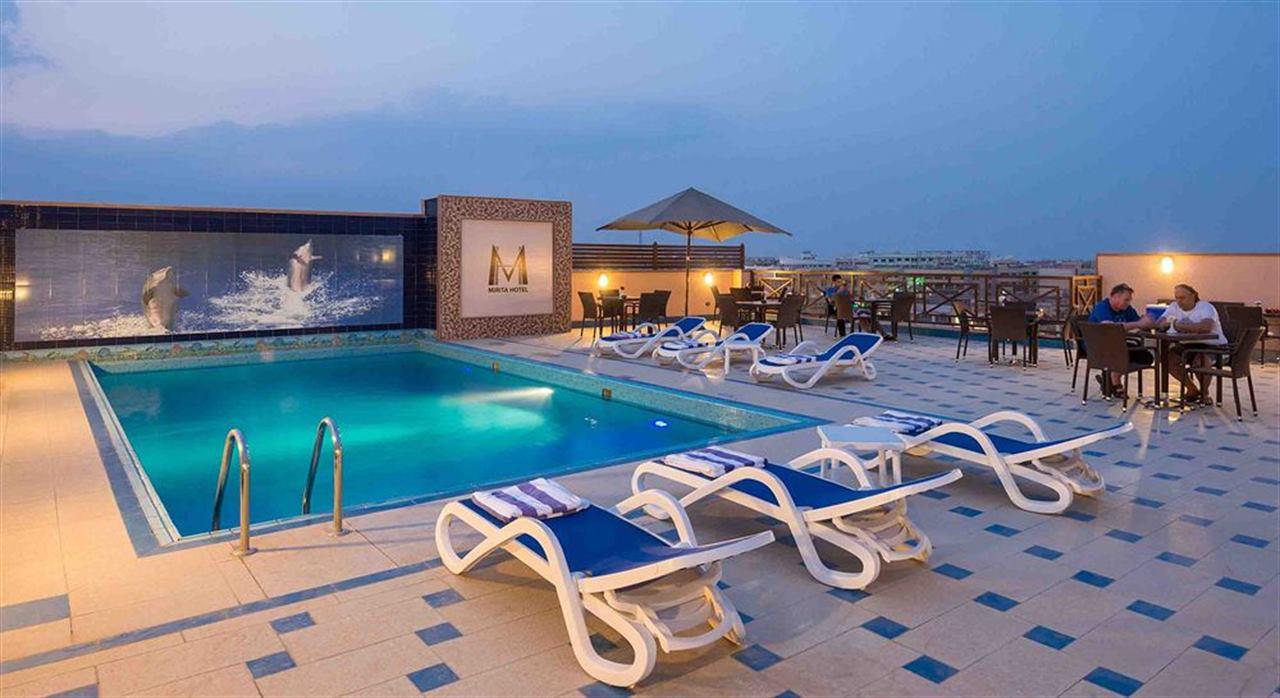 El Ashir (Egypt)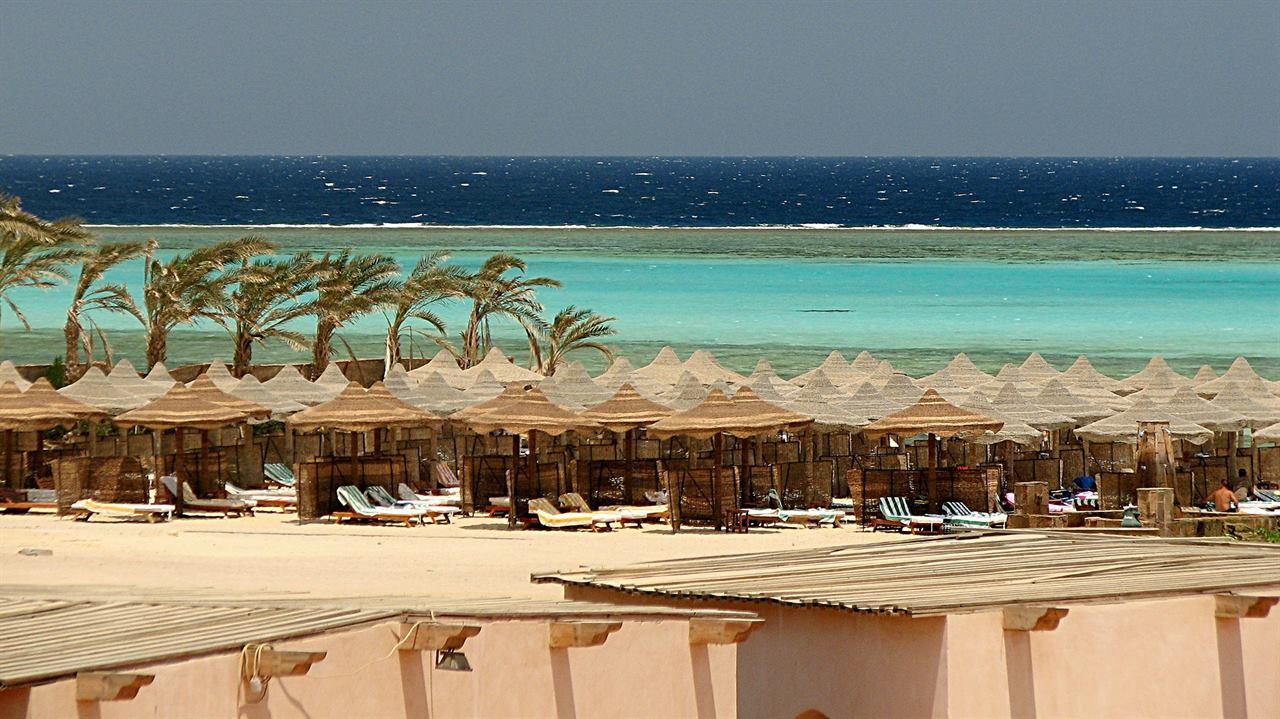 Marsa Alam (Egypt)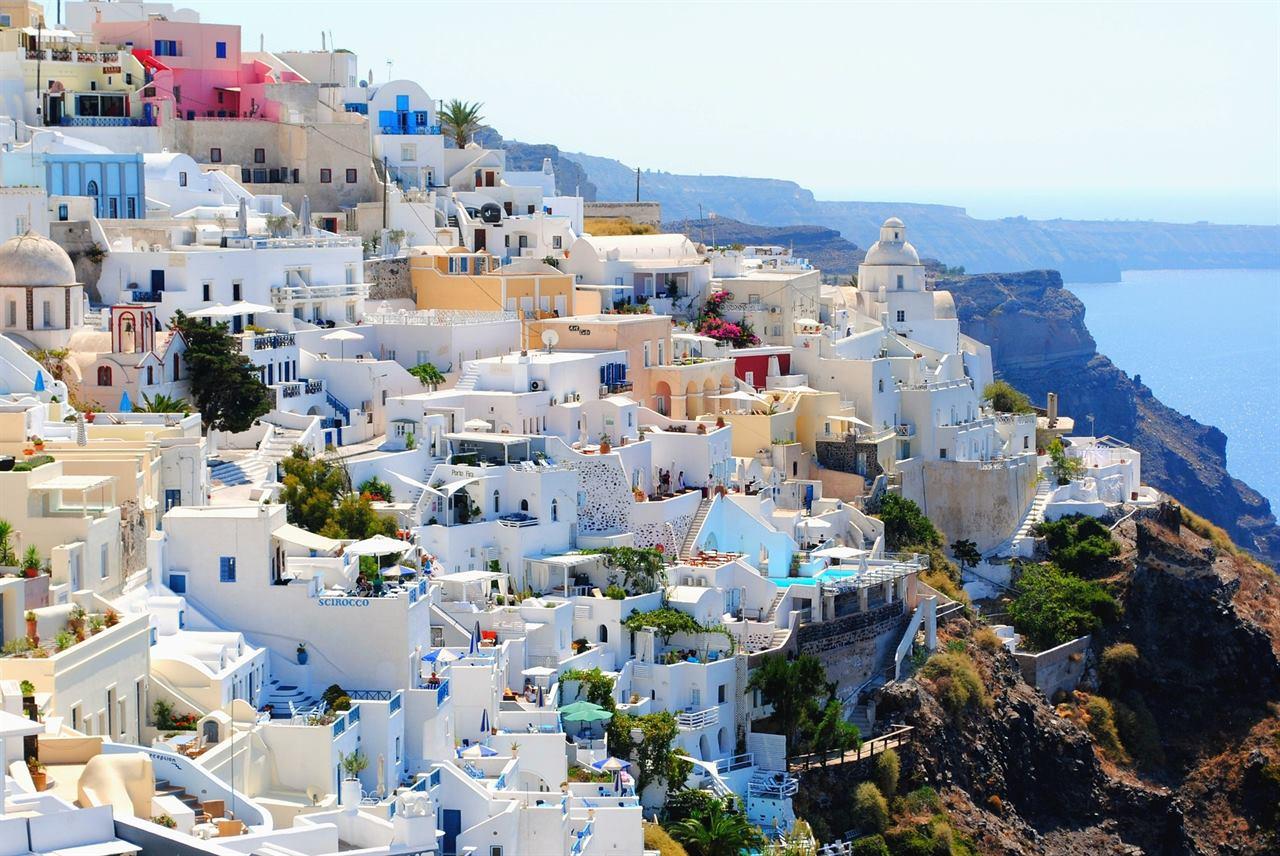 Santorini (Greece)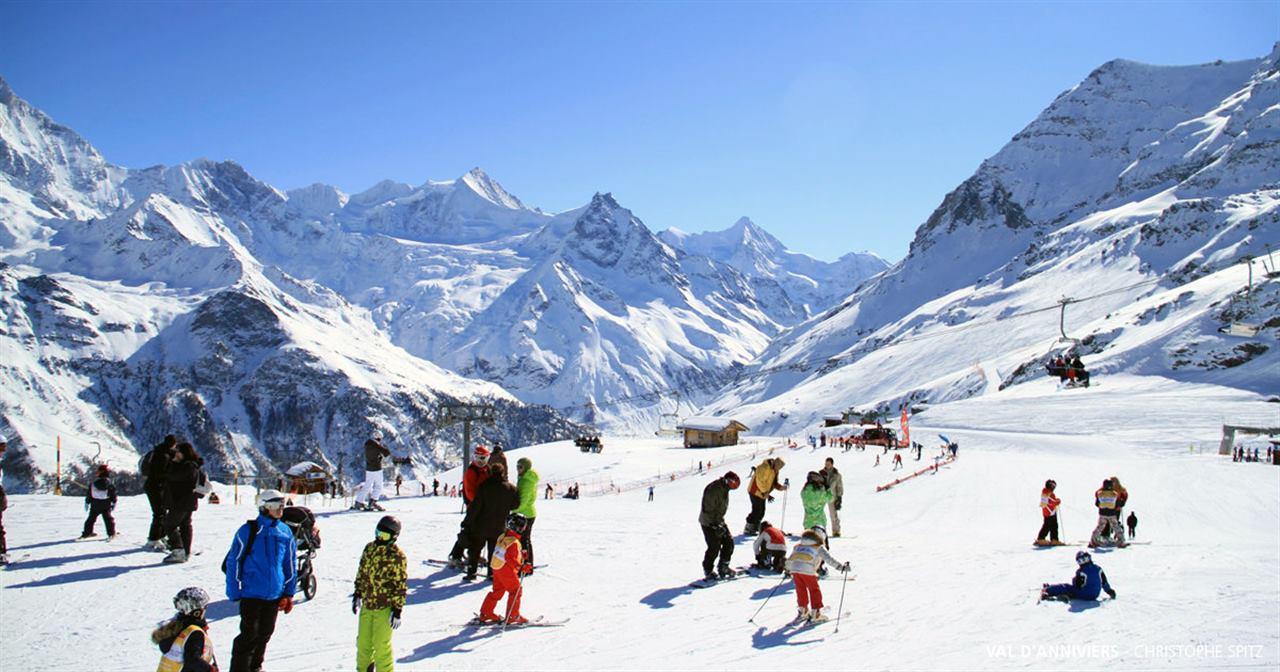 Val D'Annivier (Switzerland)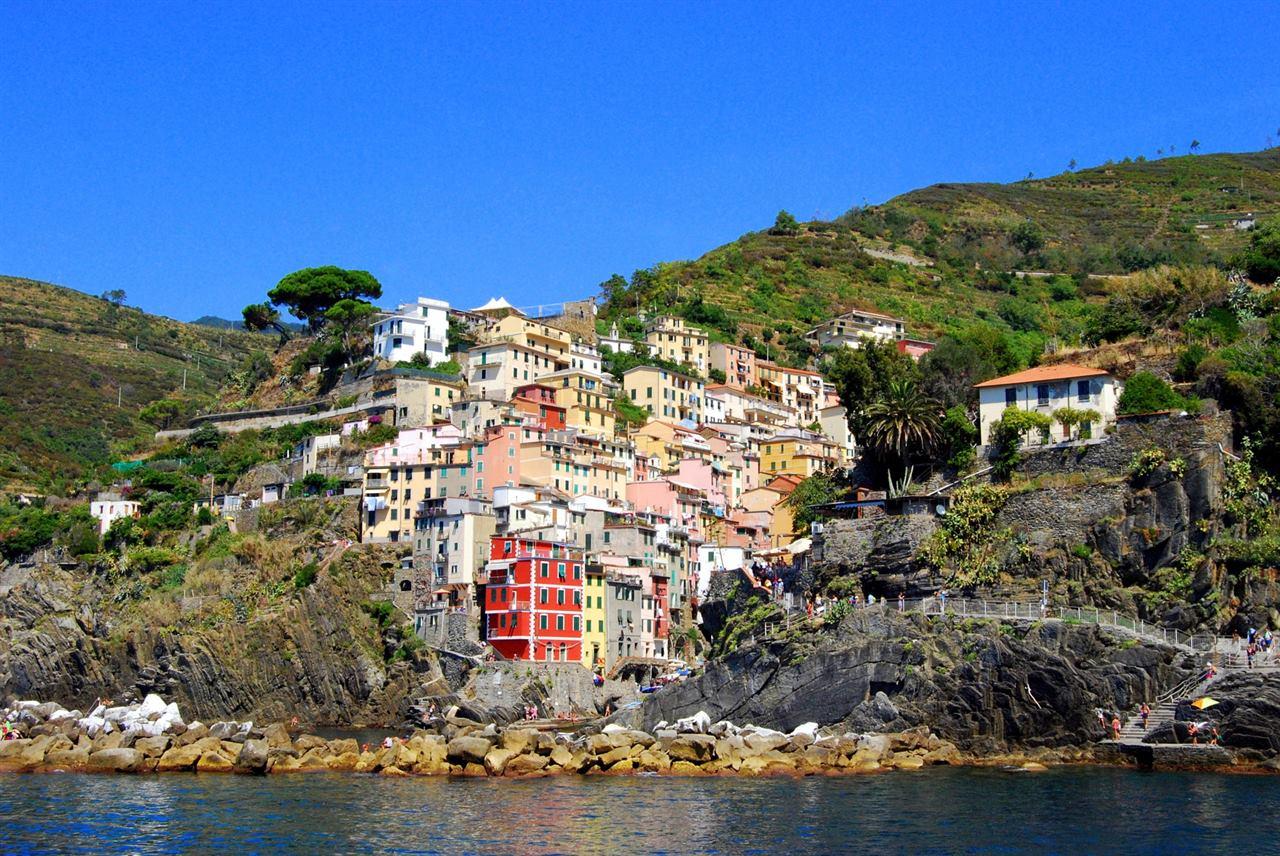 Riomaggiore (Italy)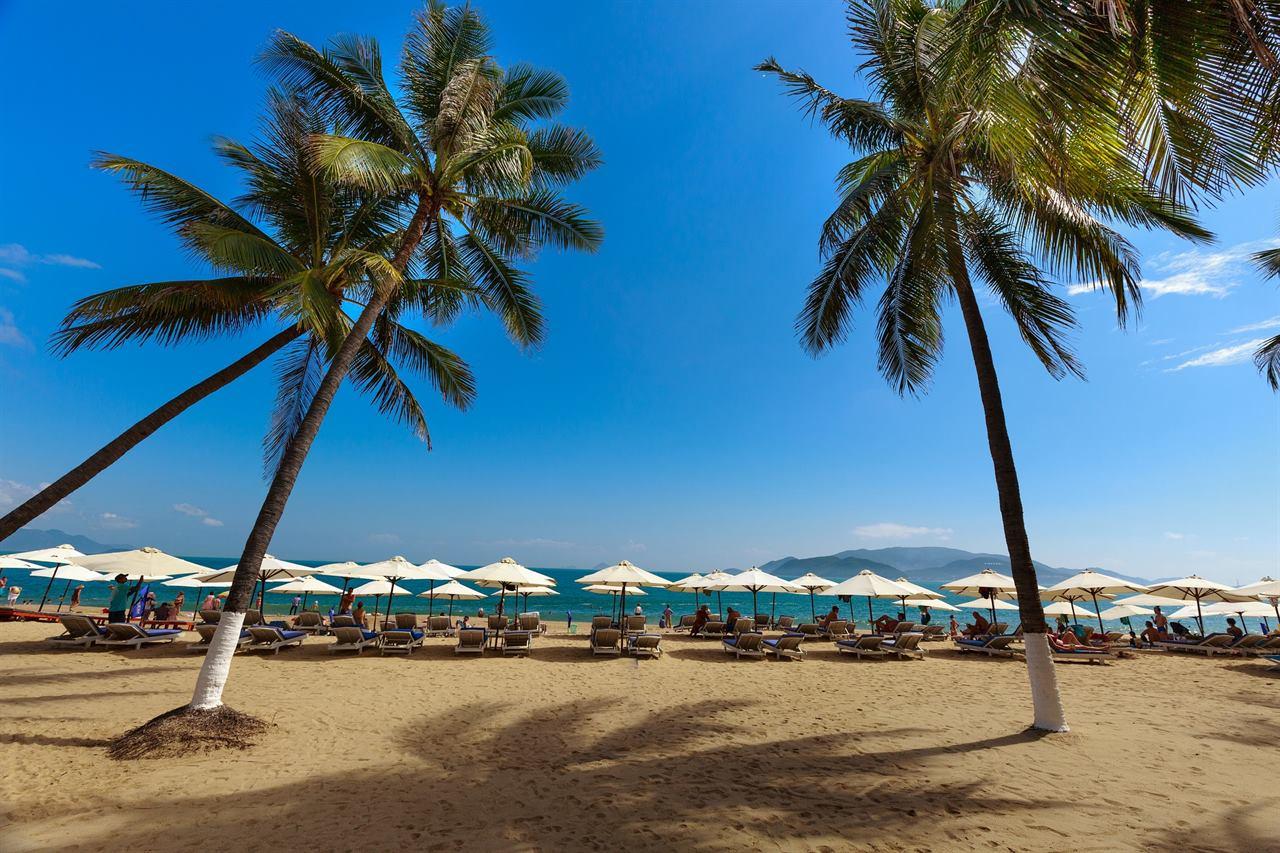 Nha Trang (Vietnam)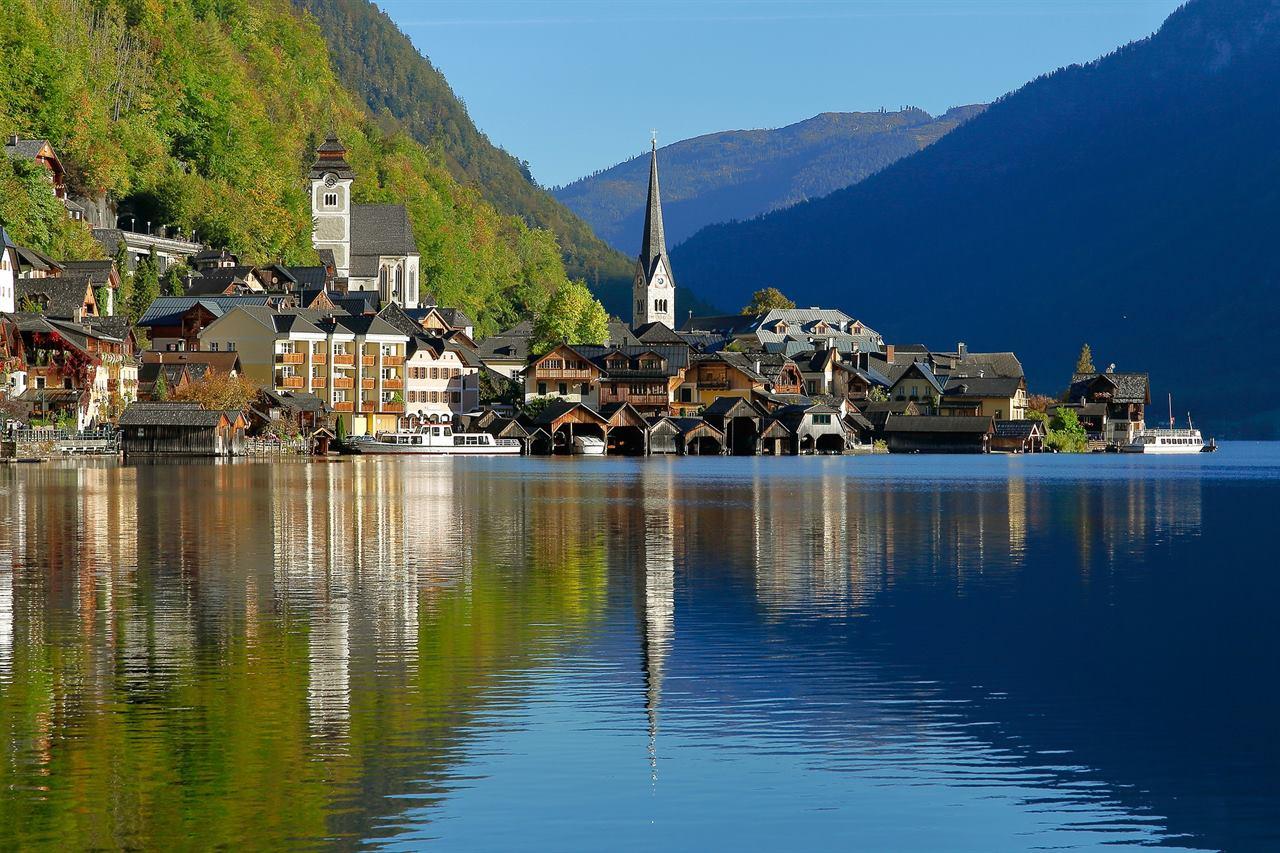 Halstatt (Austria)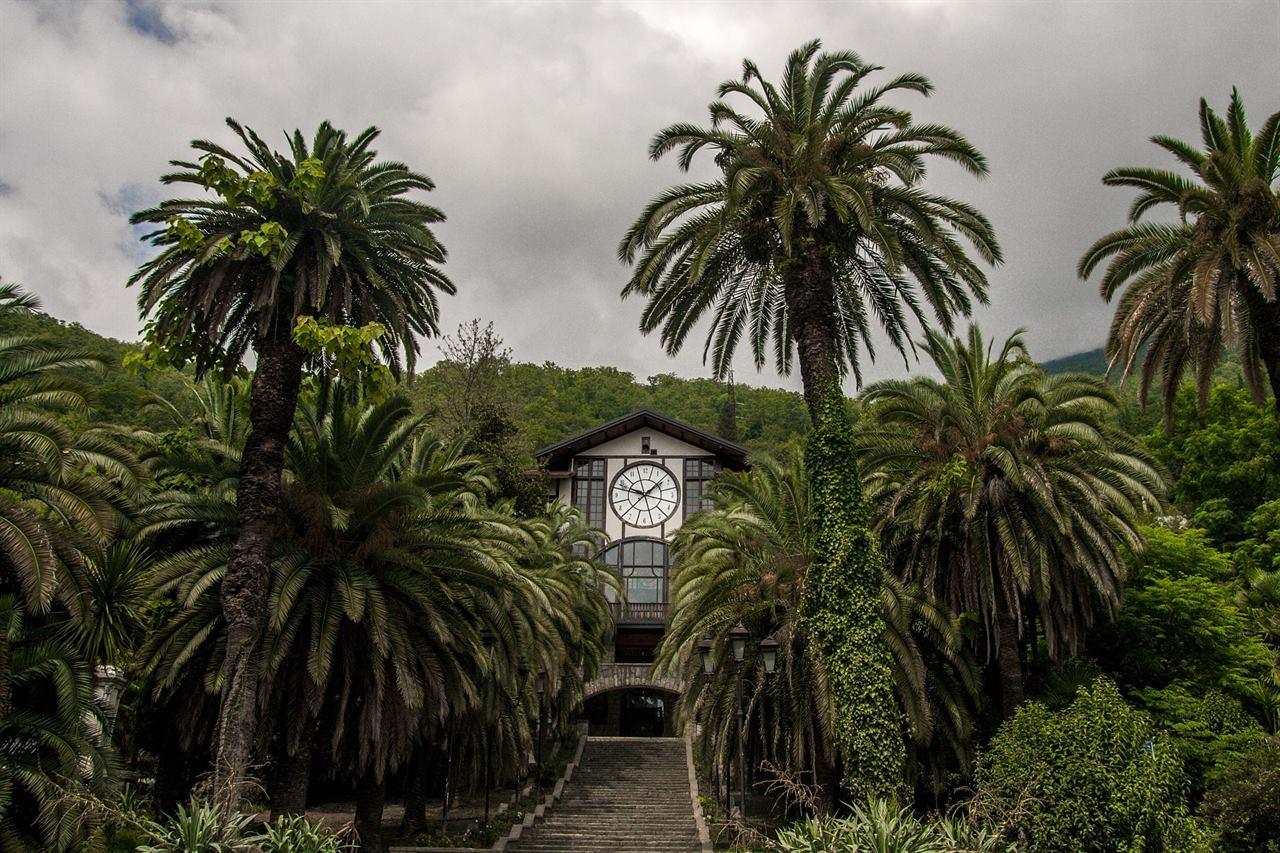 Gagra (Abkhazia)
For travelers who come to Abkhazia for the first time it is not superfluous to book in advance a hotel room or a room in a hotel and already with comfort to continue your journey on arrival to Gagra. Look hotels in Gagra and choose your favourite hotel quickly and comfortably in one place on the website Eden in Gagra.ru
At this point we can sum up our list. Of course, there are still a lot of beautiful and excellent resorts on the planet, both summer and winter, and all of them in their own way beautiful and beautiful. Some like to vacation in one place, some in another. Every traveler always makes his own choice!