1000 of the best travel ideas in the world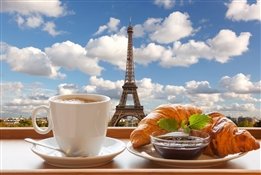 What to see and do in one day to unleash your emotions for a whole year?
If you don't have much time at all for Paris, if this is your first time here and you don't know where to start, if you want to find something new and not quite touristy, then please, here's our list on a whim.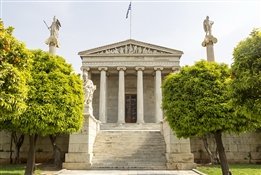 7 best and affordable dream universities in Europe
There are universities in Europe today that provide the opportunity to gain knowledge at an affordable cost (and sometimes even for free) and are happy to share the experience with talented future applicants. We will tell you about some of these universities in our selection.
America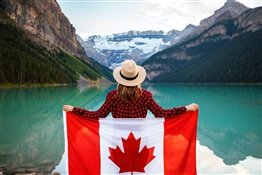 15 stereotypes about Canadians that turn out to be pure truth
Canada looks in the eyes of foreigners quite specifically. Around the culture and traditions of the local population are concentrated many rumors and stereotypes. Most of the legends do not stand up to reality and are destroyed after the first visit to the country. However, there are myths that turn out to be one hundred percent true.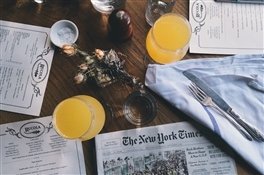 Life in New York City is not the American dream.
But what do we know about it, except yellow cabs, the Empire State Building and Starbucks (well, that's purely a cliché)? I suggest we look at interesting aspects of life in New York City and how it differs from what we are used to.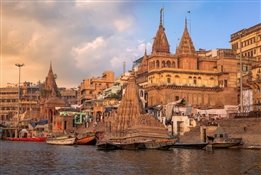 Varanasi: 5 Features of India's Holy City
Going to this city, forget everything you've been told, clear your head of everything you've read, and please stop imagining at all, don't let your imagination run wild. If you do all this, you will love it here.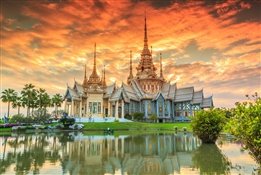 Thailand is open for tourists again: 5 magical vacation spots
Since November 1, Thailand is again open to Russian tourists. Do you miss the hot summer and beach parties by the sea? Then dive into the magical world of the tropics and resort adventures. We have chosen the most unusual places for your vacation.
Australia and the ocean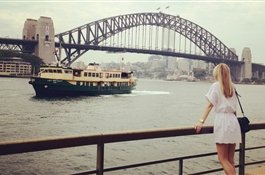 How to stay alive when you travel to Australia
What do we know about it from the clichéd ranks? Kangaroos, the Sydney Opera House, and all those creepy stories about healthy spiders. But that's not all the special features of such a wonderful continent!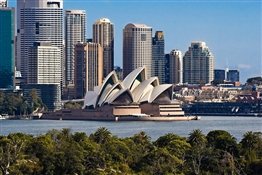 Where to go in Australia
Travelling is always interesting and exciting: new acquaintances, emotions and impressions make life bright and full.Discover amazing Australia, where each city is ready to offer travelers something exclusive and special!
Beautiful Places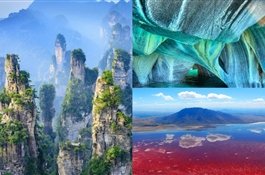 The surreal: 10 of the world's most surreal places
Some of the beauties of the Earth sometimes seem something supernatural, surreal. We have found out what parts of the planet can surprise the imagination and captivate the eye with unrealistically beautiful sights.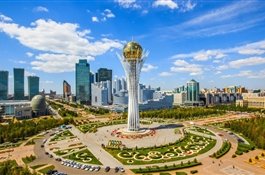 15 reasons to go to Kazakhstan
Every country in the world has something amazing and Kazakhstan is no exception. For those who dreams of visiting this land, we have compiled a list of the 15 most interesting places that amaze with their beauty. Book air tickets and start your journey to fascinating Kazakhstan!
Good to know for travelers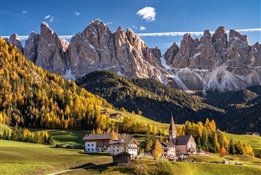 10 countries where you can rent (and even buy!) real estate for only 1$
If you are irresistibly attracted to foreign life, if you dream to merge with nature or to escape from a noisy metropolis and settle in a tiny province with its centuries-old history and traditions – be sure to read this article to the end. We'll tell you which countries are looking forward to residents just like you.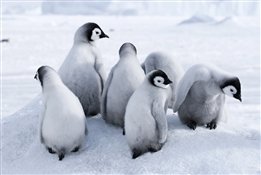 Cute and funny: where to see penguins in the world
There is no doubt that penguins are some of the most fascinating creatures in the world. Many people dream of seeing them in their natural habitat, but not everyone knows that you don't have to travel all the way to Antarctica to do so! In fact, you can find them all over the world, even on warm beaches.
Travelling in Russia
40 Russian cities to go to for a weekend getaway
If you think there's nowhere else to go in Russia besides the big tourist cities, our article will change your mind . Russia is so limitless that you can constantly find new places to travel. Here we have collected the best cities that you may have never heard of, but will definitely want to visit.
12 routes from Moscow for adventurous travelers
Fantastic sights of the world are able to surprise and inspire, to give a lot of emotions and impressions. If there is no time and energy for a long foreign voyage, you can plan an unusual weekend not far from the Russian capital.
Travel ideas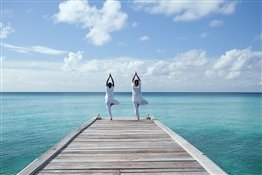 The resort of Kuramathi Maldives, with its breathtaking views of flawless beaches and sparkling water, is a world away from the hustle and bustle. The picturesque island evokes a sense of tranquility, where guests can relax completely.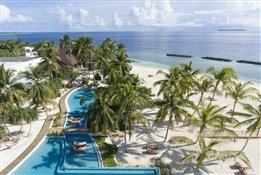 The Maldives lends itself to a romantic getaway. It is a place where it is so easy to get away from the world and stay for a while just the two of us. Dhigali Maldives has everything you need for an unforgettable wedding ceremony, the kind you can only dream of.
Museums are a window to the past and the future and a wonderful way to enjoy an era and culture, a fascinating insight into the lives of famous personalities and a rare artifact from a private collection.
Sun Siyam Iru Fushi Maldives, Yuri Gonchar's School of Pop Art and tour operator Maldiviana announce the opening of sales to children's camp Harmony and invite you to have fun and enjoyable vacation in the Maldives.
Approaching New Year, the time when even skeptics secretly make cherished wishes in the hope that the coming year will help to make their dreams come true. To inhabitants and visitors of Moscow we suggest to make fascinating walk on city and to visit corners of capital where it is possible to make a wish.
In this article we invite you to go on a little trip. Do not look at the fact that it is winter outside, our voyage will not be too far away. The itinerary is filled with amazing places that are, thankfully, just around the corner.
No one inspires new travels more than bloggers and their content. You look at all those vivid photos, videos and you definitely want to go somewhere outside the city. Lately, travelers are increasingly proving that Russia has an incredible number of beautiful places, undiscovered by the mass tourist. In our article, we will tell you about bloggers who will expand the possibilities for a weekend getaway.
The New Year is approaching, and the main task of each of us during this period is to organize a high-quality, memorable weekend for yourself and your family. Rest in the countryside will certainly brighten up the gray of everyday life, and a great hotel near Moscow will be a great location for the meeting of 2022.
You can enjoy the beauty around you without leaving Russia. And thanks to our article, you will be convinced of that. See a selection of the best places in the Russian south, which in their scenic beauty are no worse than Italy.
The wilderness, wild animals, volcanoes, and the special life of the indigenous peoples of the North are just a few of the things that make the Russian tundra beautiful. If you want an unforgettable vacation, go to one of the unique corners of the northern coast of Russia.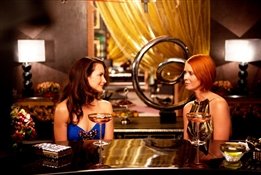 On any tourist's checklist, choosing a hotel is one of the top priorities. Now imagine that the place where you will spend your time between sightseeing, not only guarantees high service, but also has its own history.
Want to go somewhere for the weekend but don't have to puzzle over the itinerary? We have a whole list of places in Kaliningrad for you to visit in 2 days.
November is upon us, and this means it's time to start thinking about where to say goodbye to the year that's gone by and where to welcome the New Year. We have chosen for you the most comfortable and interesting hotels in the Moscow region and Moscow Region, which will give you a real New Year's fairy tale!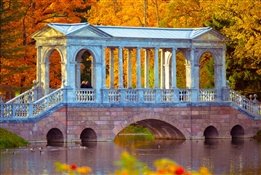 November holidays are coming, which promise to be long due to the pandemic. Some of us are happy to have a good rest at home, while others are choosing the right destination for a trip. We will tell you where you can go for emotions inside the country without violating safety measures.
To get a portion of new impressions, relax and have a great time in Russia can, if you wish, in just 2-3 days. All you need to do is to choose an interesting city and plan your weekend.
Travelling for health purposes – this is a great opportunity to relax and improve their health. We suggest you get acquainted with the five regions of Russia where you can get a charge of vivacity for the whole year.
1000 of the best travel ideas in the world
30 amazing places everyone should see in your life! Are you an experienced tourist or maybe you just dream to see the wonders of our planet Earth? In fact, it does not matter, because there are so many amazing places in the world that it seems simply impossible to see them all. So what to choose, you ask?
News portal "Vtemu.by" in this article has collected for you 30 most amazing places on our planet, which must visit! Maybe among them you will find a travel idea for your next vacation.
30 amazing places to see
See the delicacy of Japan's blooming gardens
Japan is a country of high technology and unique culture. But beyond that, Japan is also famous for its amazing nature. If you take the five-hour high-speed train ride from Tokyo at the end of April, you'll find yourself in the fabulous tunnels of wisteria in bloom.
Or just stay in Tokyo, because in late March or early April, and then you can enjoy the beauty of the blooming cherry blossoms in Ueno Park.
Follow the Inca Trail to the sacred city of Machu Picchu
If you've ever heard the name "City in the Sky," you probably know that it refers to Machu Picchu, the sacred city of the Inca Empire.
The ancient road, built by the Incas 600 years ago, dives into the jungle, then climbs high into the mountains. And at the end of the trail, a real wonder awaits you.
Go on safari in Kenya and feed a giraffe
Have you heard of Giraffe Manore? It's a beautiful hotel you can stay at when you go on safari in Kenya, but it's best known for its adorable giraffes. During breakfast or dinner, a giraffe's long neck may reach out your window, demanding a treat from your plate.
Check out the crystal-clear glacial Lake Moraine in the Canadian mountains.
This lake is so picturesque that it has become Canada's most photographed attraction. What's more, you can see it on the Canadian $20 bill from 1969 and 1979.
Admire the play of light on the rice terraces in the Yuanyang district of China
Built by hand 1,200 years ago, these rice terraces could girdle half the globe if they could be stretched out in length. Visit this amazing place between November and April, when the rice is not growing, to enjoy the play of light and shadow on their glossy surface.
Freeze in awe at the northern lights over the "Waterfall of the Gods" – Godafoss in Iceland
If you arrive in this fabulous country between September and August, you'll have the chance to see two amazing sights at once. One is the majestic Godafoss waterfall, which has its own legend. It is said that when Iceland converted to Christianity all the statues of pagan gods were thrown into the waterfall. Apparently this is where the name "Falls of the Gods" comes from.
But if you are lucky, you can enjoy an amazingly beautiful aurora borealis right above it.
Climb the "ladder to the sky" in Hawaii
It would be great to hike this trail that sometimes climbs above the clouds, freezing and enjoying the views, if of course it were legal. Unfortunately, the "stairway to the sky" was closed back in 1987 and hiking it is considered a crime.
Listen to the echo in the glowing ice caves of Vatnajökull National Park in Iceland
It seems that the walls of these caves are covered with precious stones and this sight fascinates and amazes everyone to the core. The interesting fact is that you can only see them in winter when the glacial rivers recede.
Explore the serene blue lagoons of the Fiji Islands
Just look at these photos and all questions as to why this place is on our list will fall away by itself. Such amazing beauty needs no explanation at all!
Swim in the most dangerous pool in the world – "Devil's Pool" which is located on the edge of Victoria Falls
At a height of 100 meters in the natural pool and watch as five million cubic meters of water fall down the cliff.
Visit the home of the gods – the temple complex of Angkor Wat in Cambodia
Every year scientists find more ruins and new temples here, in the largest religious monument. Many tourists are mistaken about the size of Angkor and therefore visit only a few temples. And in fact Angkor extends over 642 square kilometers.
Walk across the incredible Bastai Bridge in Saxon Switzerland.
You'd be surprised, but this bridge doesn't actually lead anywhere. It just connects a few rocks. But if you climb the stairs, which have 487 steps, you will have a stunning view from a height of 200 meters.
Listen to the tranquil sound of the waterfalls of the Plitvice Lakes in Croatia
If you come here in summer, you will be amazed by the sparkling waters of Plitvice Lakes, but if you come here in winter, which is very cold, you will see a miracle. The waterfalls freeze and stay frozen and sparkling for 30 days.
Ride a camel to the great Pyramids of Giza
Take an unforgettable ride on the "ships of the desert" trying to solve the mysteries of the pyramids – Who built them? How and why?
Enjoy the harmony of Kizhi wooden lace and northern nature
The famous Russian open-air museum is located on an island in Lake Onega. It consists of 68 buildings collected from all over the Republic of Karelia and tells the history of this region.
Solve the riddle of Stonehenge
Stonehenge was built approximately 5 thousand years ago and is slowly sinking into the ground.
Get into the spirit of the Middle Ages in the Spanish town of Albarracina
This unique city is located high in the mountains and there you will easily forget that you live in the 21st century. Called the most beautiful city in Spain, it is famous for its unique door handles, which are forged by local blacksmiths.
Fly in a hot air balloon over Cappadocia and live in an ancient dwelling right in the rock
If you wake up before sunrise, you'll have a fabulous view of hundreds of balloons floating over the valley. You can also become a passenger in one of the balloons.
Cappadocia is also famous for its underground cities, which are connected by a network of tunnels.
Visit the beautiful Provence.
If you visit Provence from late June to early July, you can enjoy not only the delicious food, but also the lavender fields.
Explore the Azores in Portugal
The 9 volcanic islands in the Atlantic Ocean will give you views of emerald lakes, flood meadows covered with flowers and majestic vast estates.
Walk through a grove of baobabs in Madagascar
See the animals that can only be found on this island and even if you catch a cold there, don't worry, because many of Madagascar's plants have medicinal properties.
"Walk through the sky" at the Uyuni Salt Marsh in Bolivia
The largest salt desert in the world is covered with a layer of salt from a few centimeters to 10 meters, and when the salt is covered with water, it becomes a huge mirror. Imagine the selfies you'll get!
See the Martian landscapes of America's canyons.
Horseshoe Canyon, Grand Canyon, and Zion Canyon in Utah, USA. All of these landscapes will seem alien to you, but are actually right next to us. Be sure to take a helicopter ride over Horseshoe Canyon or enjoy the colors of Zion Canyon.
Swim on the beaches of the Raleigh Peninsula in Thailand.
This place is an oasis of tranquility. There are no cars, no buses, no motorboats. Only white sand, rocks, caves and blue lagoons.
You should see the majestic Valley of Geysers in Kamchatka, and if you are lucky, you should see the bears.
Have you ever seen 90 geysers nearby? Not likely, if you have never been to Kamchatka. The only geyser field in the world is located exactly there. And of course don't forget about bears, which are also found there.
Explore the thousand sculptures of the temples of Khajuraho in India
Unfortunately, now you can see only 22 temples out of the 85 that used to be in Khajuraho. Many of them have been destroyed by weather and rainfall, but even those that remain are stunningly beautiful.
Ride the canals in Venice
Venice, the city of masks, is home to 118 islands, hundreds of canals and 400 bridges.
Descend into the mysterious well, symbolizing the 9 circles of hell, and the Gothic Quinta da Regaleira
This well is the main mystery of one of the most romantic castles in Portugal. In its spiral gallery there are 9 levels with 15 steps in each. The nine levels symbolize the nine circles of hell, purgatory and paradise.