This morning, I, mom, my aunts and uncle went to Splash Island in Biñan, Laguna to experience the splashing water thrills brought by the water slides and off course to beat the heat of the summer sun. So here some of the exciting photos I took during our one-day Splashing Experience at Splash Island.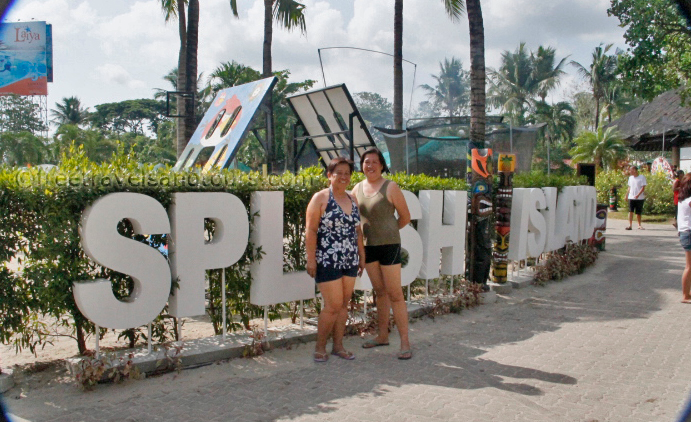 At splash Island; mom and aunt.
There are a total of nine (9) splashing water thrill experience at the Splash Island that include Agos Grandes, Big Bam Boo, Water Wahoo, Balsa River, Rio Montañosa, Curl of the Orient, Magellan's Drop, King Pilipit and Tausug Trails. However, because of the limited time we had, of the nine (9) exciting water thrills, we only tried five (5).
Take a look at the images below.
The Balsa River was the first water adventure we tried dipping at since it is the only water adventure which allows resorts' guests to dip as early as 8:00 AM to 5:00 PM.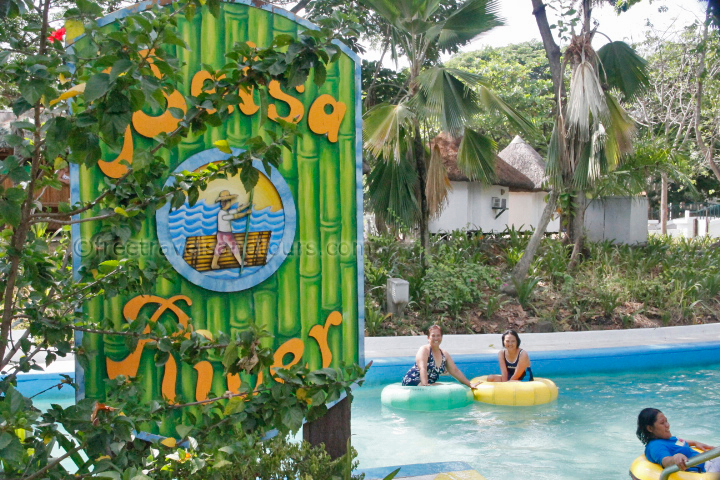 Enjoying the flowing water at Balsa River; mom and aunt.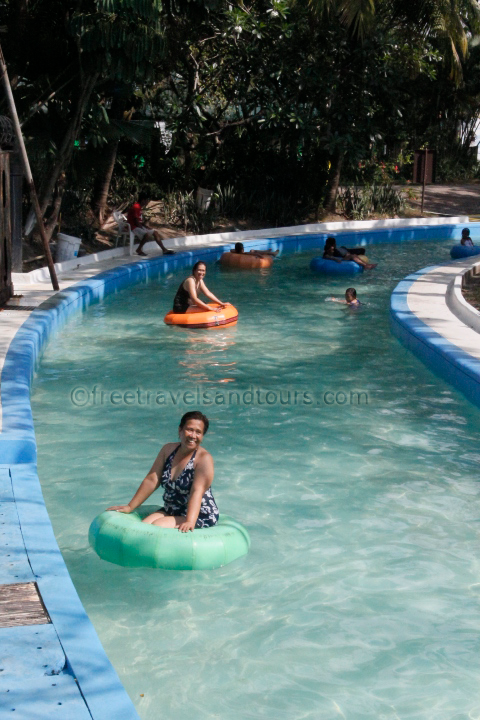 One curve trail of the Balsa River; mom and aunt.
Below shows the Agos Grandes at the back of mom and the nipa hut cabana.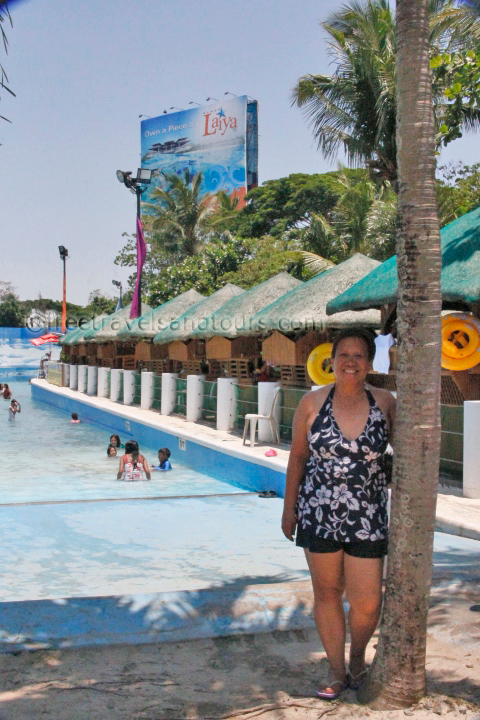 Mom at the Agos Grandes
One thrilling water slide we tried was the Rio Montañosa, which allows not more than five (5) guests per water slide experience. But I failed to take a picture of the water slide from top because I wasn't able to go upstairs.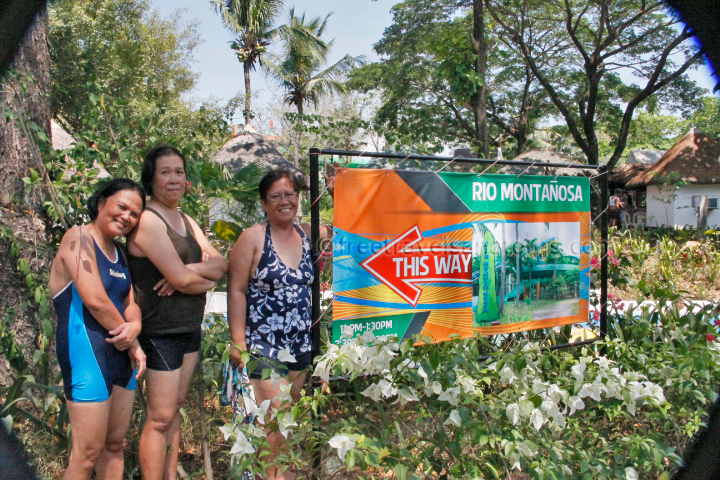 Going to Rio Montañosa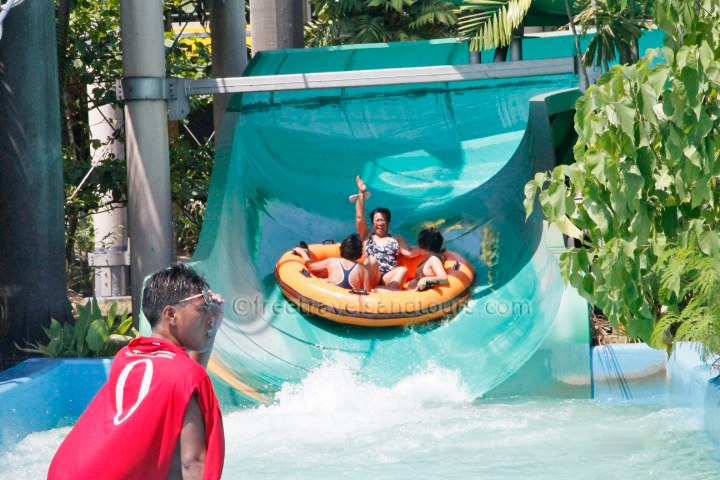 Conquered Rio Montañosa!
The Water Wahoo, for me, is just for kids, but since it has a fountain that also allows adults to enjoy, we tried it also, then.
At the Water Wahoo
Another thrilling water slide we tried and I was fortunate enough to go upstairs and able to observe how guests prepared before sliding down was the Tausug Trails. If I am not mistaken, it measures as high as 52-feet; really adrenaline-boosting water slide.
Preparing to slide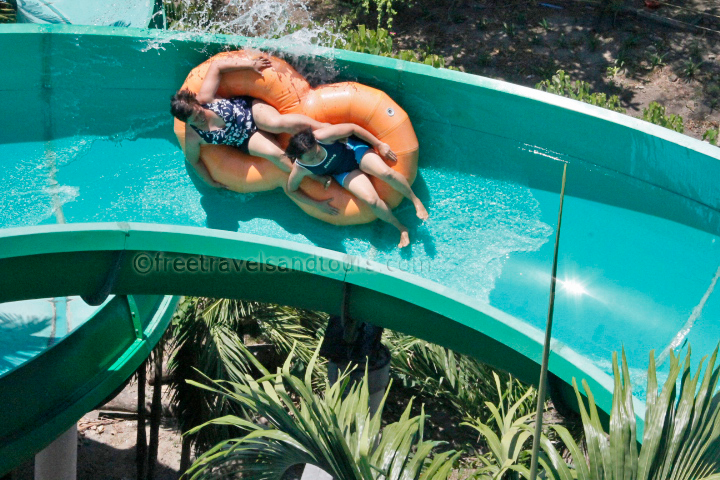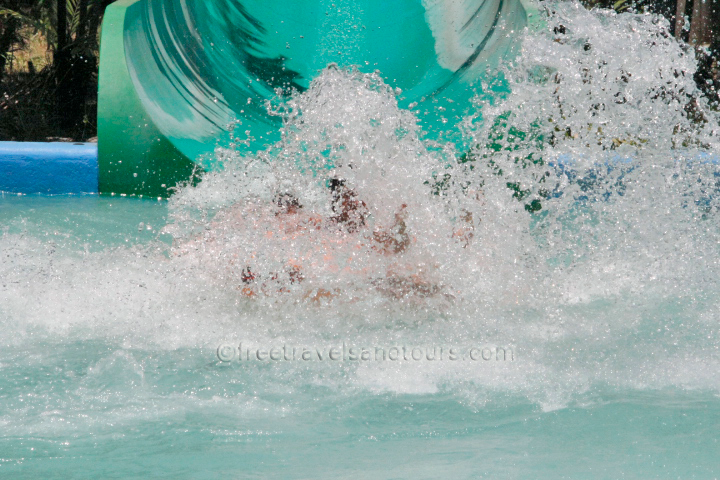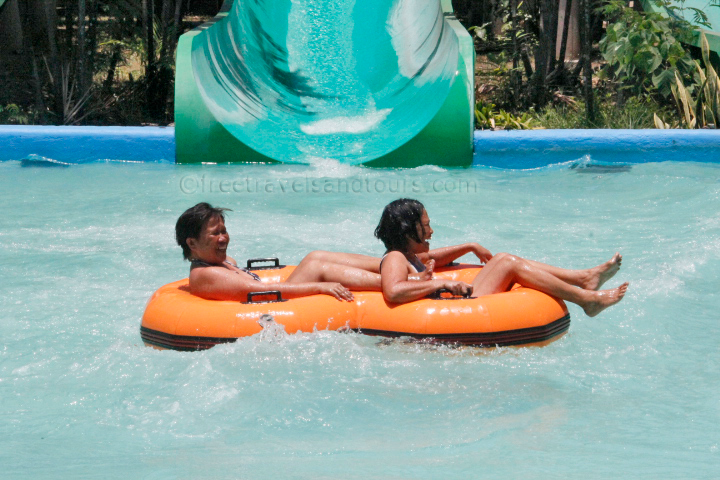 Finally slid!
These are what we have enjoyed in our day-tour at the Splash Island. Hope you guys enjoyed checking on our pictures.