16 photos of abandoned pioneer camps that have kept the spirit and grandeur of our childhood
Some of us were lucky enough to catch that warm Soviet time with a red tie, timurovtsy and children's health camps. Of course, we are talking about pioneer childhood, which is far in the past, but memories of which are still alive today. Especially when you consider how many pioneer camps remained in the former Soviet Union, as a living reminder of that time. I suggest you plunge into the atmosphere of a pioneer summer, which is full of abandoned children's camps of the USSR. They still contain the rides, plaster sculptures of a boy with a hump, painted walls, and household items, which Twitter user nakifaria carefully collected in one thread under the title "Abandoned Pioneer Camps".
Many Soviet pioneer camps remained untouched after the collapse of the USSR.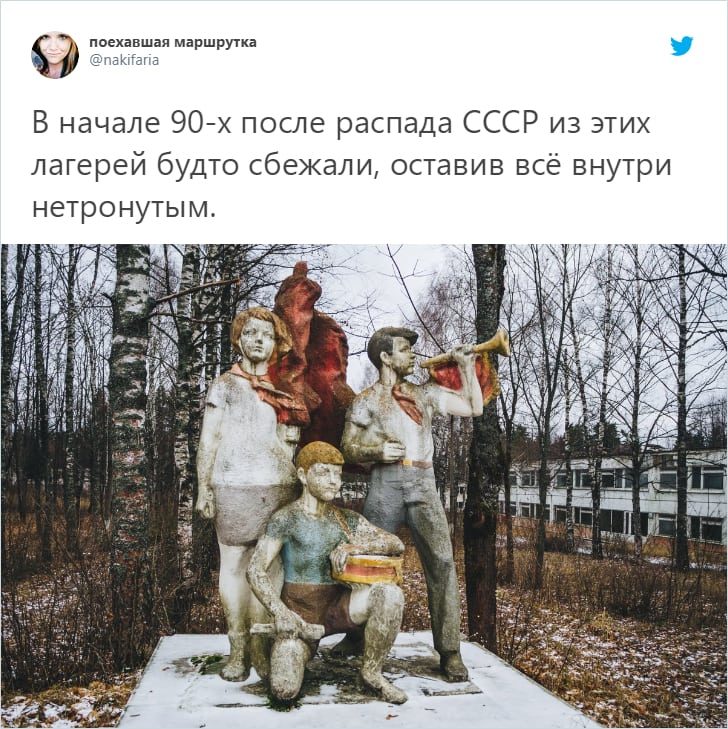 So, being on their territory, you can plunge into that distant glorious childhood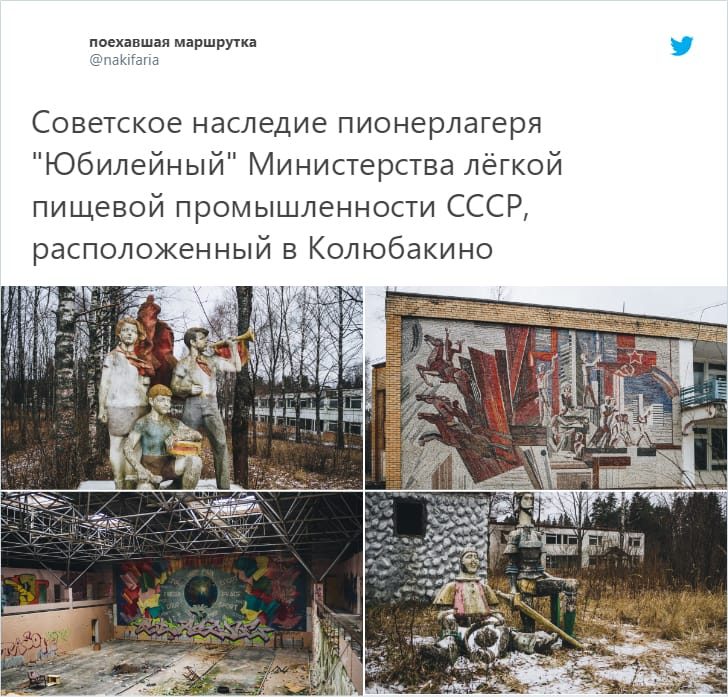 The territory of the Soviet children's camps has preserved all the charm and peculiarity of its time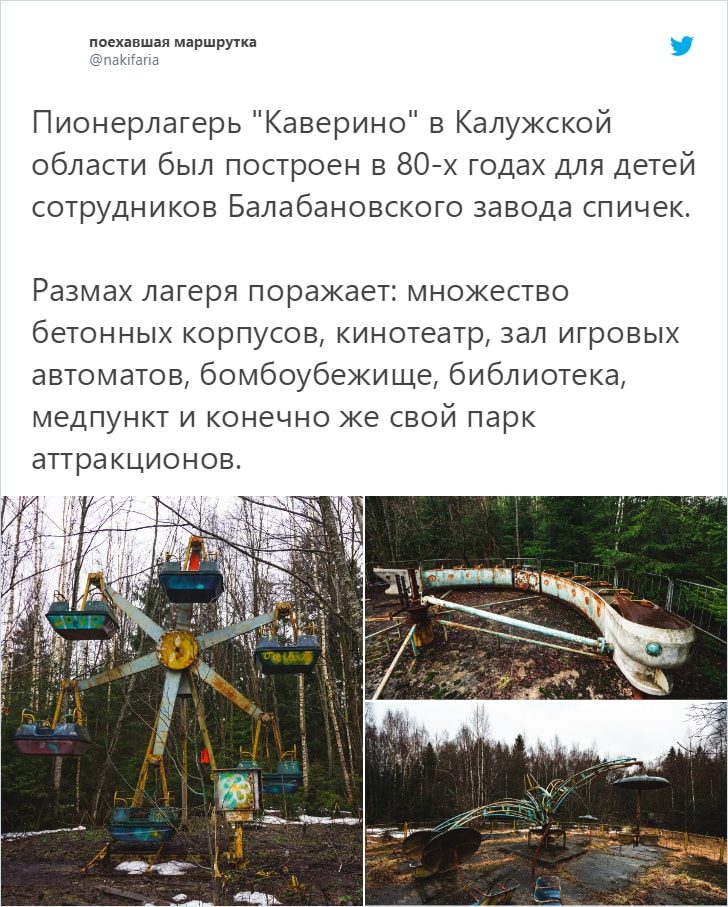 Pioneers and Illich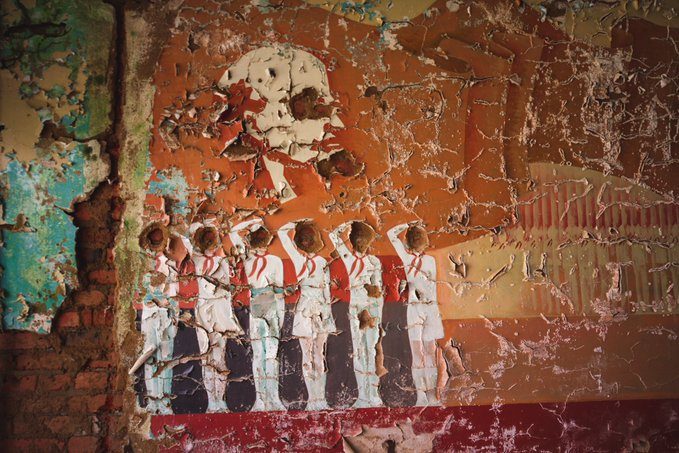 Pioneer camps not only kept children healthy, but also fostered a patriotic spirit.
"Pioneer Statue at Kudryavtsevo Camp"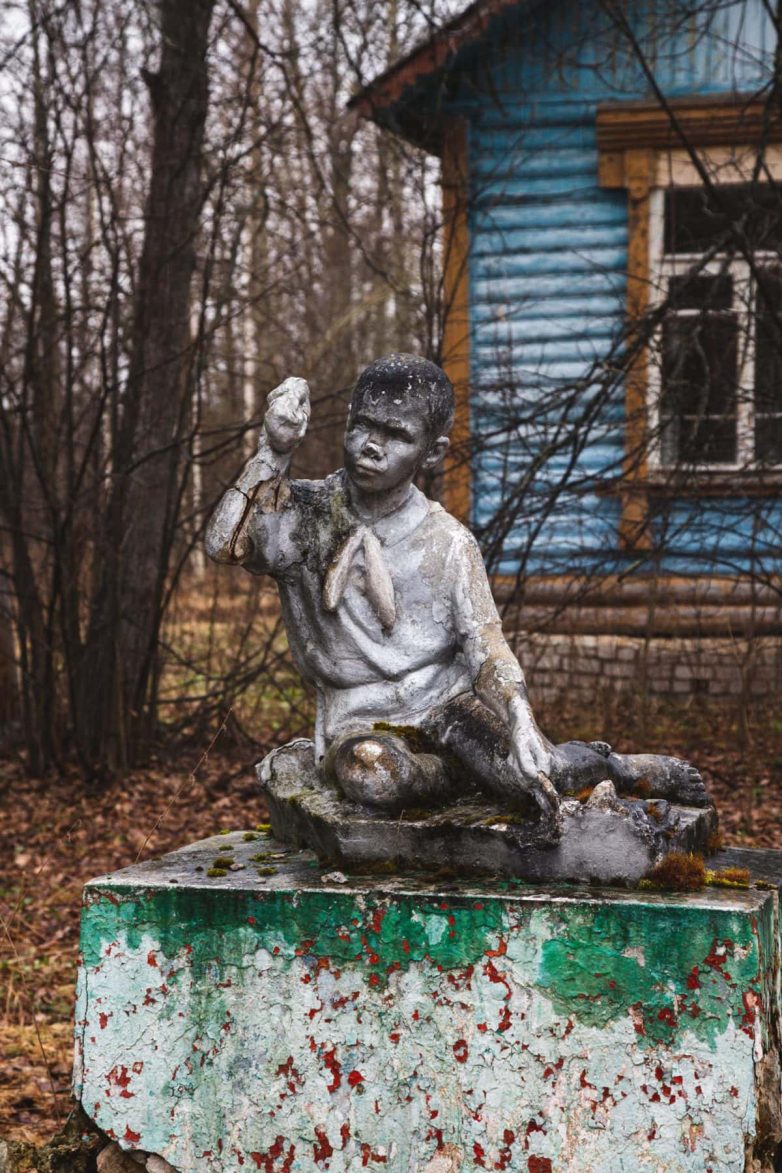 "Carousel on the playground at Camp Kudryavtsevo"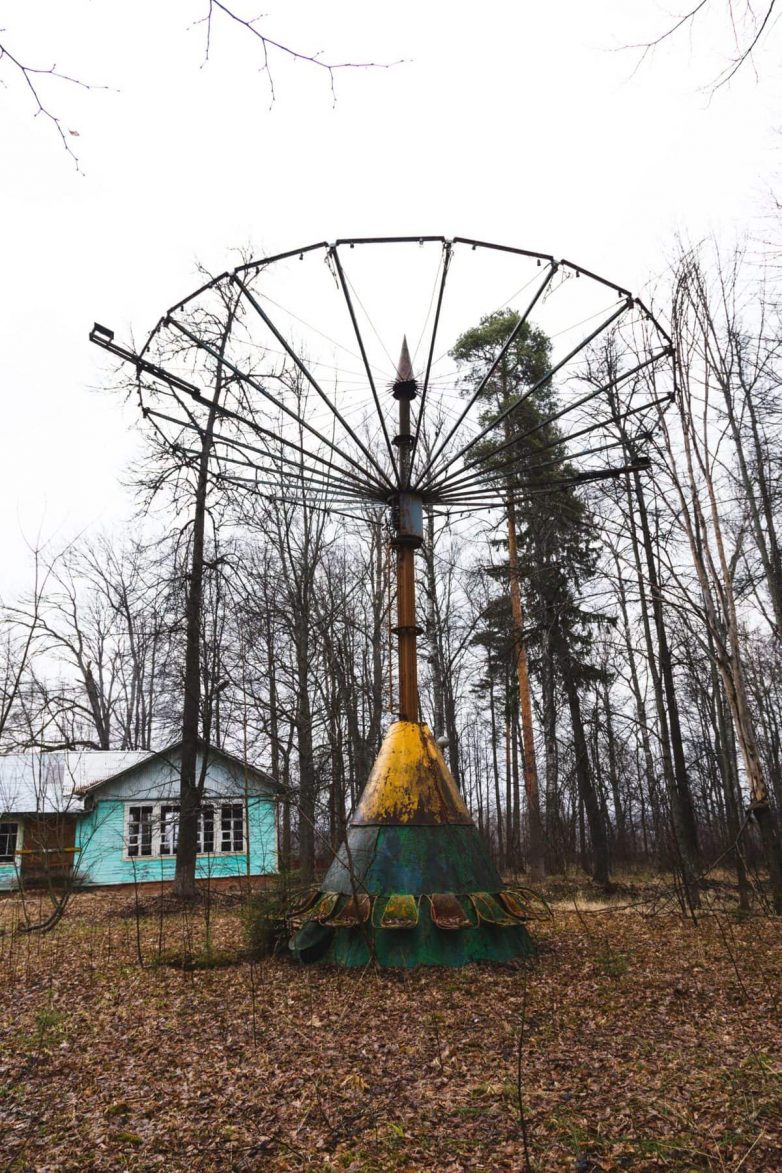 "Soviet mosaic on the main alley of Pioneer Camp "Chaika"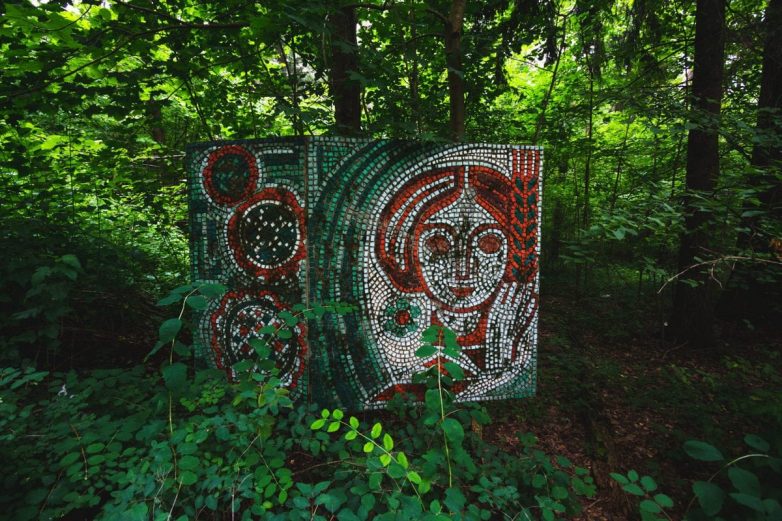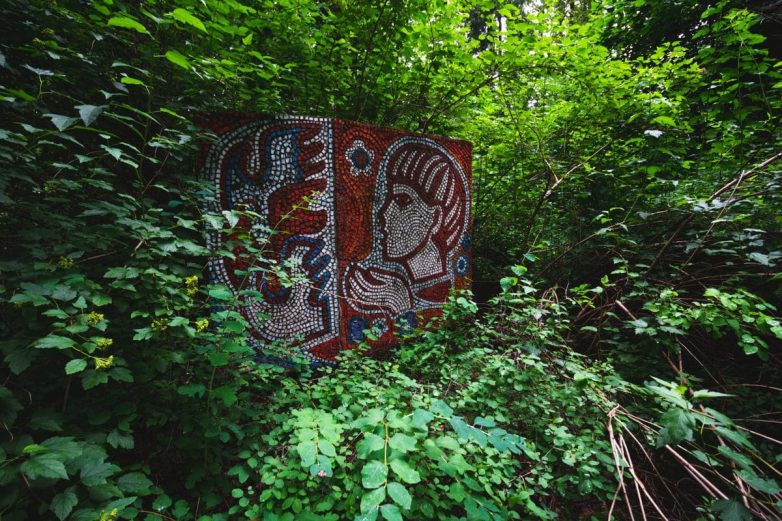 Cabins of the former pioneer camp "Zarnitsa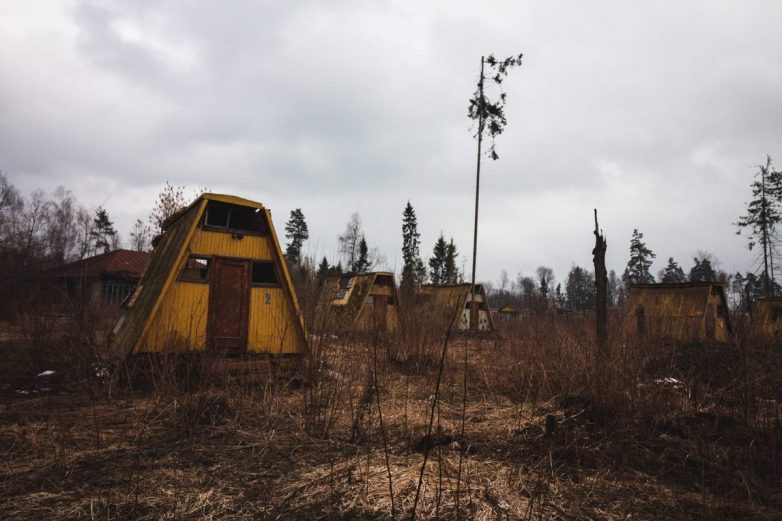 Looking at this photo, it is not difficult to imagine that once there was life, slowing its rhythm only for quiet time.
Famous for its crazy sculptures, Camp Fairy Tale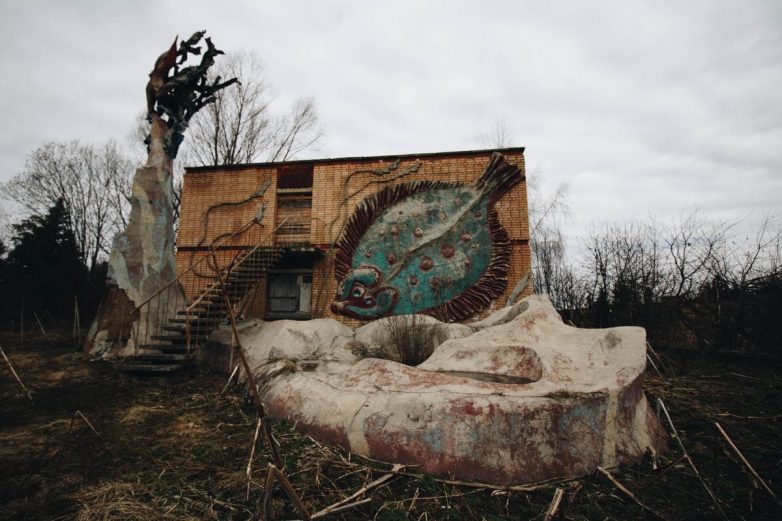 "A testament to the fact that the human imagination is limitless."
"And that time can make any art creep."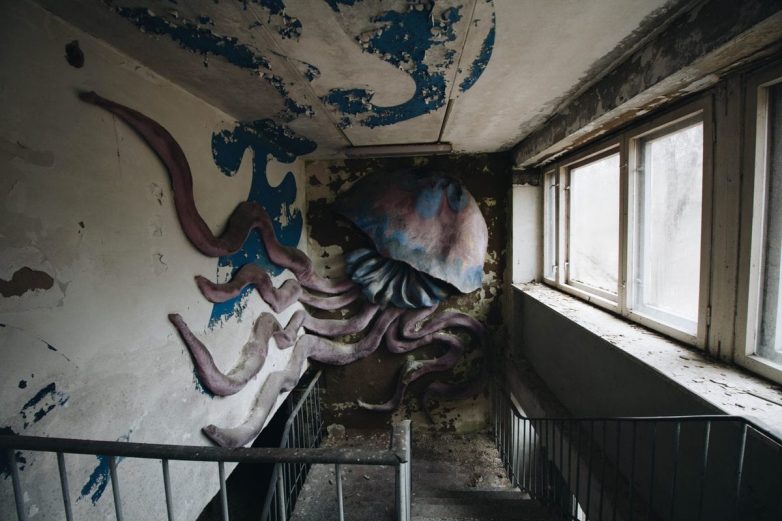 The Fairy Tale DOL was built during the Soviet years for the children of employees of the Detskaya Literatury publishing house.
"Abandoned DOL Leninets, Nizhny Novgorod Region."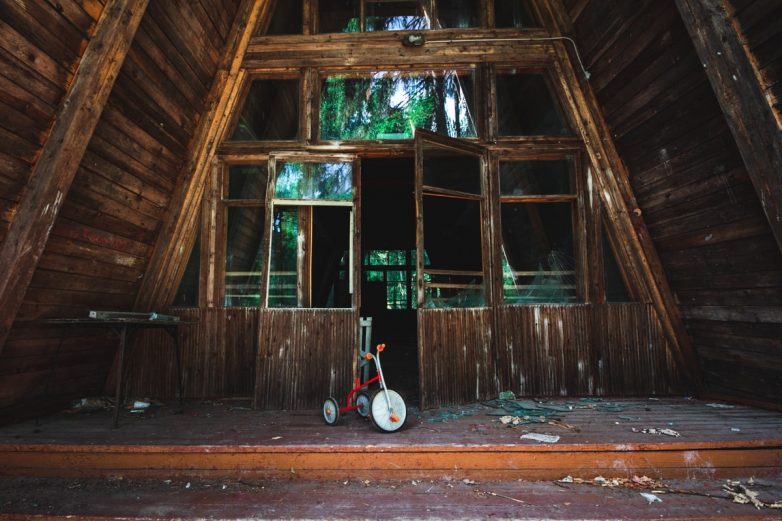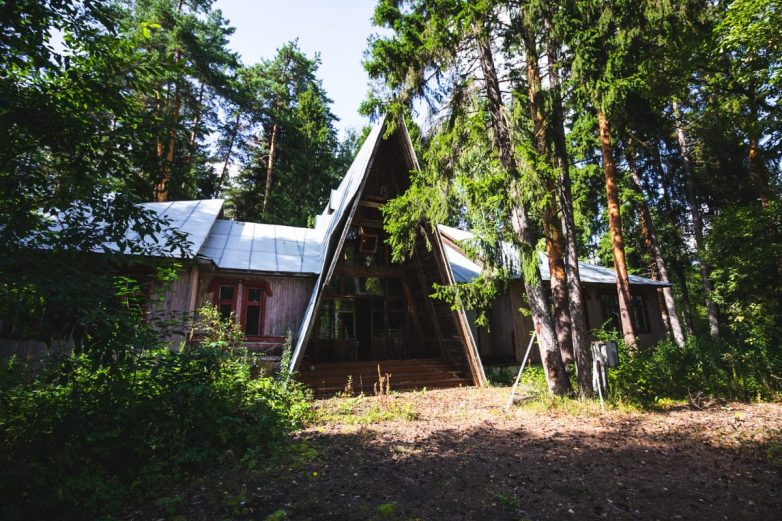 The camp is also striking for its architecture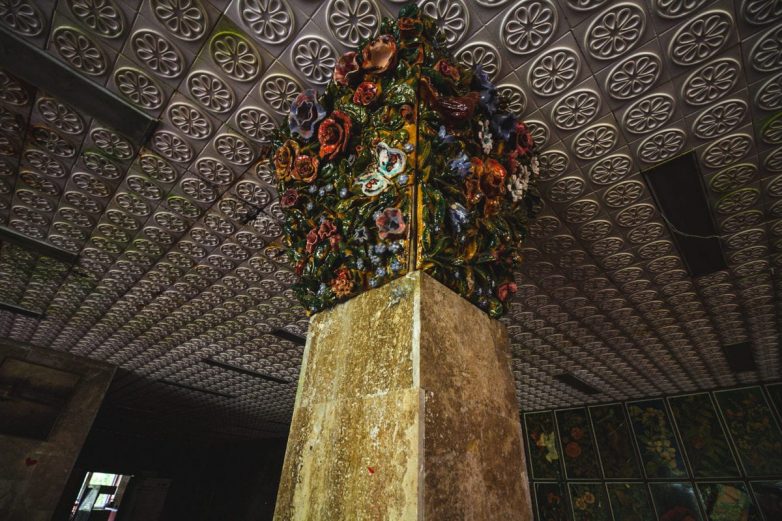 "Pioneer camp "Salyut" in the Moscow region, where a model of a satellite is located in front of the main building."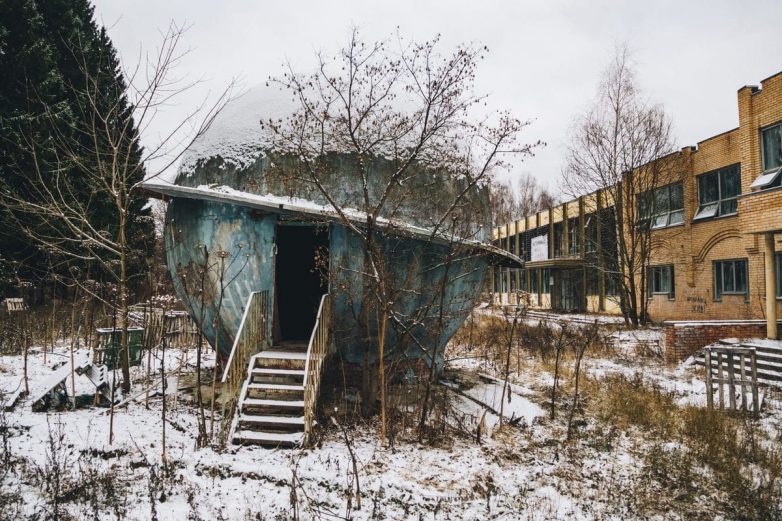 I hope that this selection was able to immerse you in the atmosphere of that bright pioneer childhood, regardless of whether it was once part of your life or not.
Abandoned and forgotten pioneer camps near Moscow
The forests near Moscow conceal a great many abandoned buildings. Most of them are abandoned military facilities and children's health pioneer camps. Do you know how many abandoned pioneer camps there are near Moscow? Alas, the number of these places is not even hundreds. We offer you a small selection of the most colorful camps near Moscow.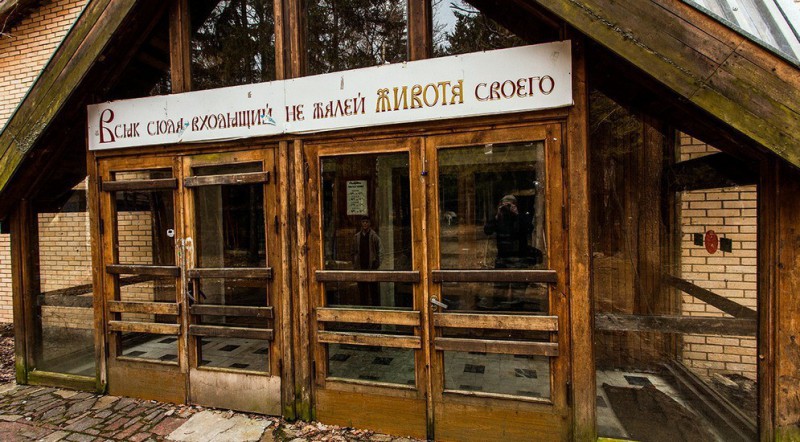 Decorative plaster photo: The company "Decorum Elite" is the leading expert in the field of decorative coatings. We have been working in this market for over 15 years.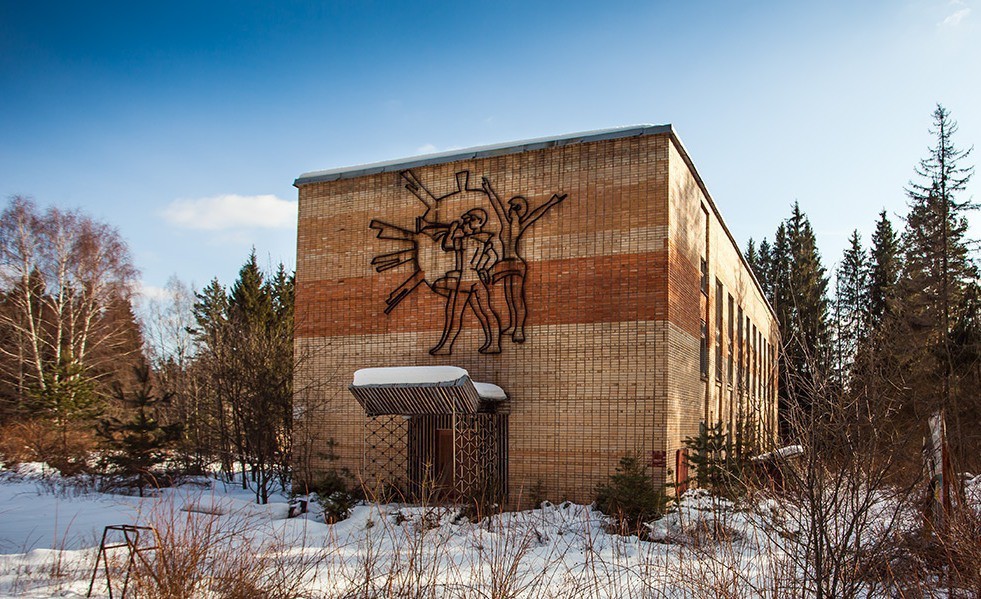 There are a lot of abandoned camps around Moscow. Some of them closed due to lack of demand, some – because of forest fires that raged in the vicinity, others – for other reasons. The Romashka educational and health institution closed in 1991 due to lack of funds for existence. But once it was a beautiful pioneer camp, belonging to the Ministry of General Machine Building of the USSR.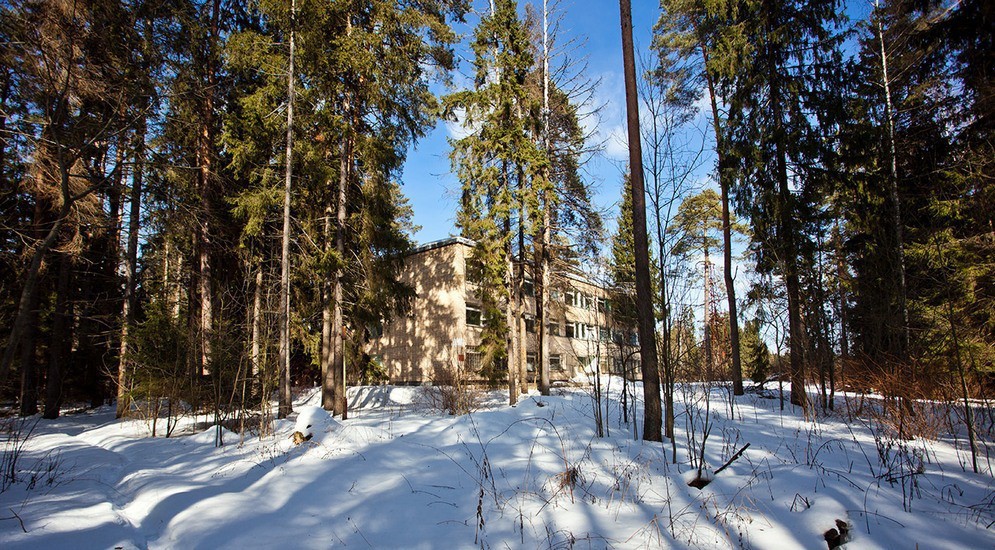 There are three buildings on the grounds. It looks like the administration building is still inhabited. All the doors except the front door are locked and the windows are boarded up, so it is impossible to get into it, and there is not much point – it is far from the most interesting thing there.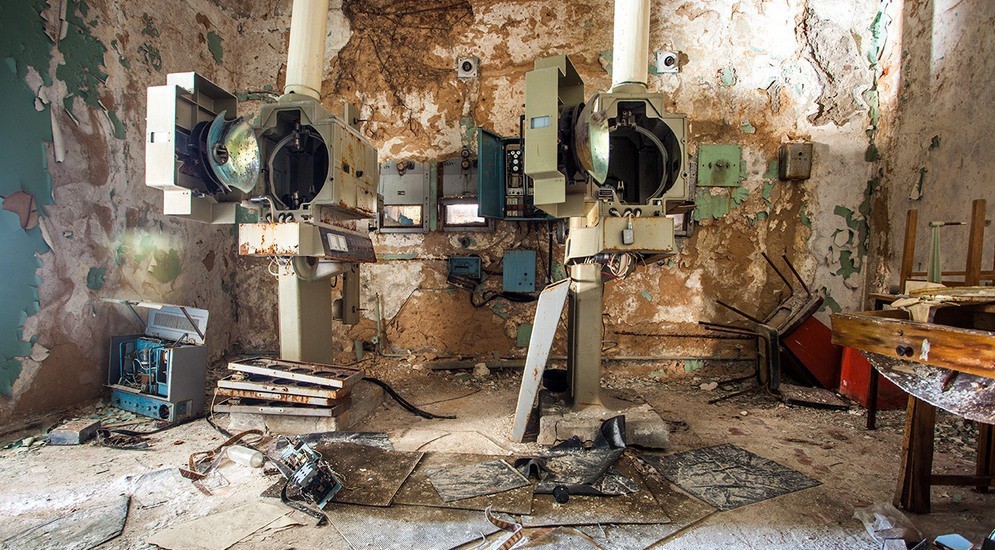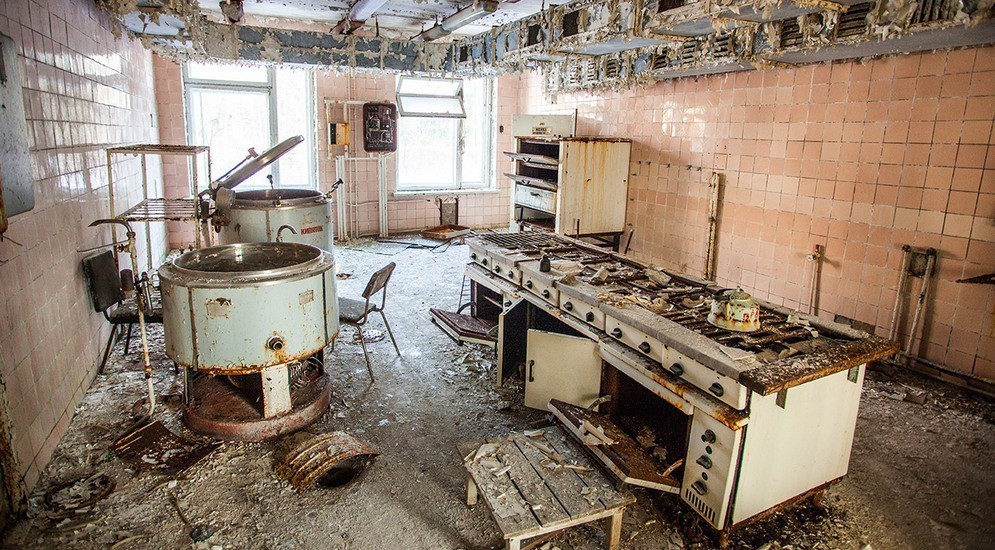 When I was in pioneer camp, being on canteen duty was considered very honorable. But if I had been asked to help the cooks with this equipment, I would have run away in a panic. There were still ovens, electric boilers that once made those strange-tasting but still tasty soups, dishwashers, vats for washing dishes by hand, kettles and meat grinders… In general, practically all the kitchen utensils.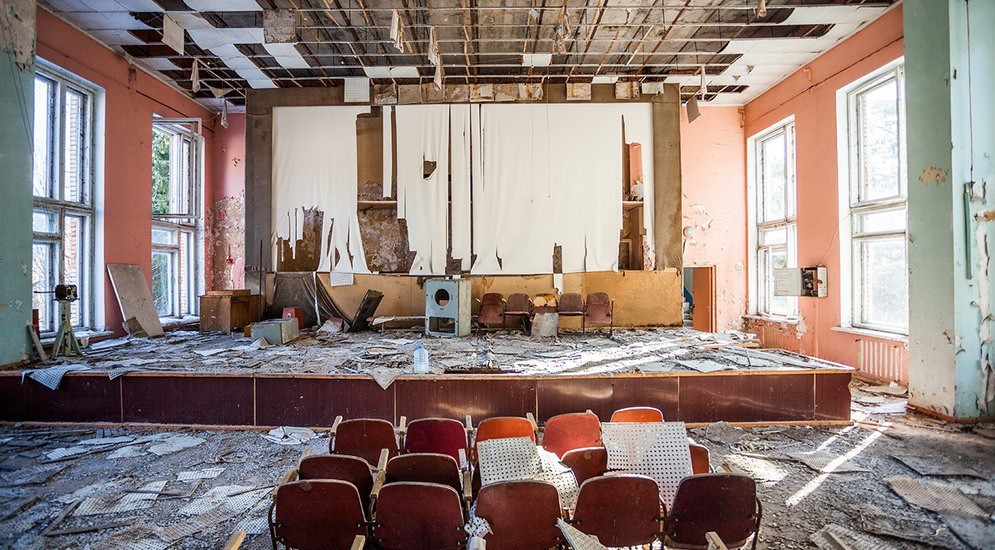 The stairs to the camera room look very interesting: old films are hanging on the railing for an unknown reason. In the operator's room itself there are old tube projectors with a ventilation hood for cooling. The lamps, of course, have long since been unscrewed, but the lenses are still in place. Nearby is the operator's lounge, where miles of old films still lie.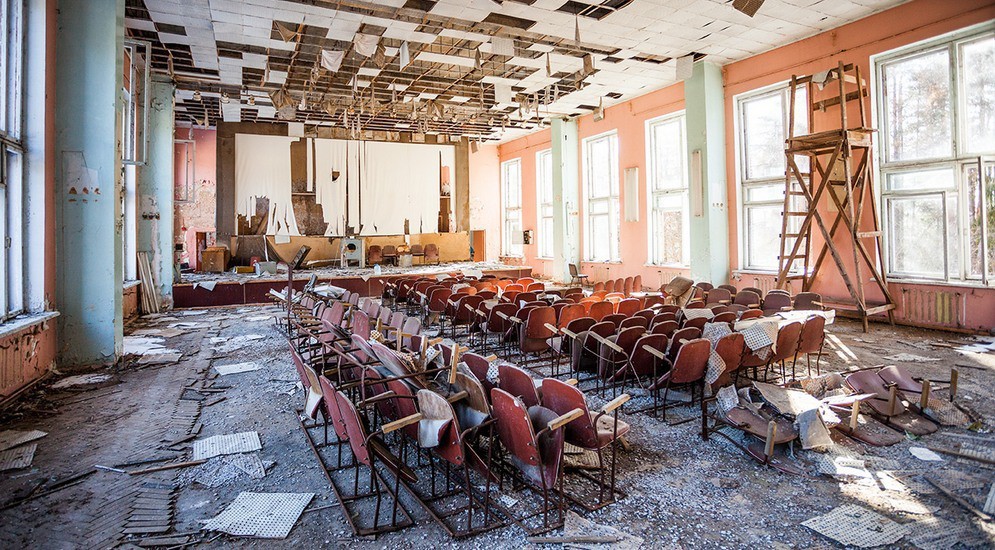 Coordinates: 55.677402, 36.700901.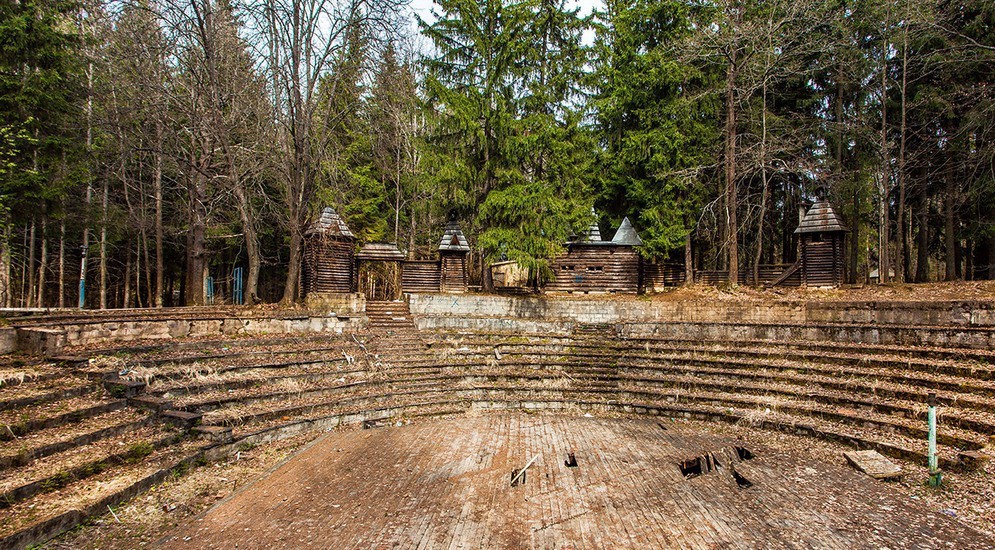 Camp "Chaika" also fell victim to the market economy, but relatively recently. It was finally closed in 2008. To get to the territory is not difficult: the main entrance is wide open. The camp is interesting because of its architecture. In the past there were movies screened right under the open sky. The kids would sit in a real amphitheater, and a big screen was erected on the site, where cartoons and children's films were projected. At other times, the playground was transformed into a dance floor. There are wooden log cabins around the playground that children used to play in.