Asian Resorts.
Resorts in Asia – all the pros and cons of Asian resorts, where to go for an unusual but comfortable vacation, a detailed description.
Asia is the largest continent, washed by three oceans. Nowhere in the world is so rich and culturally diverse. Unlike Europe, Asia is unpredictable, colorful, ambiguous and specific, and cheap, which attracts thousands of travelers from all over the world. The climate in this part of the world is as diverse as possible: snow, dry heat, humid tropics, eternal sun, rapid rains.
Most importantly, it is warm here during the cold, snowy winters in Russia, what attracted our compatriots to this part of the world. In this article we will tell you about the most popular beach resorts in Asia.
Pattaya is a small fishing village in the past and the most popular, democratic and lively resort in the present. Here you can find everything: from the solitude of the beach, loud discos, drag shows and enjoyable shopping to an authentic floating market, delicious and unpretentious street food, which is prepared right in front of you. The main feature of Pattaya – its legendary nightlife. Almost all streets of the city lead to the famous Walking Street. Although families with children feel quite comfortable here too.
The resort is located on the east coast of the Gulf of Thailand, an hour and a half from Bangkok and three to the border with Cambodia.
Pattaya is a great place to start traveling around the country if you get bored with a beach holiday. Thailand's transportation system is very well developed.
The city has a good, understandable infrastructure, a lot of supermarkets, hotels, global networks, shopping centers. All works almost around the clock.
The disadvantages of vacationing in Pattaya
Dirty beaches. The nearest coastline suitable for swimming is on the island of Ko Lan (30 minutes by ferry).
If you want a holiday in the style of "bounty", go to the islands. Pattaya will disappoint you, the local nature is sparse.
Pattaya is not suitable for walking: there are no sidewalks anywhere, except on the main street.
The nearest parks for picnics and walks are outside the city limits (the famous Nong Nuch and the temple complex of Wat Yang).
Phuket – an island in the Andaman Sea, three bridges connect it to the mainland. Long stretches of beaches, exotic nature, warm sea, coupled with long-tailed boats, bicycle rickshaws, colorful markets and delicious food will create an unforgettable, full of impressions vacation. Phuket is more subject to seasonality than Pattaya: if on the mainland the weather is good almost all year round, on the island from April to September, strong winds and frequent showers are possible.
Beautiful, clean beaches along the entire coast of the island.
Exotic landscapes, a riot of vegetation, many trails for hiking, beautiful sunsets (you will not see such a riot of colors before the sunset anywhere else).
Low prices.
The disadvantages of vacationing in Phuket.
Your holiday will be incomplete without renting a car or a motorcycle. Transport network is developed only in the tourist areas. To get to the main attractions will have to get away on their own.
Rent your own place close to the coast is very difficult. Almost the entire coastal area is built by hotels.
The GOA is the southernmost, most touristy, and smallest state in India. It is a great resort for independent travelers, fans of package tours may find it too authentic, too noisy, too Indian. Experienced travelers say that GOA is not like the rest of India, too "soft" for local realities. Be that as it may, the climate here is mild, the beaches are beautiful, a lot of architectural sights left as a legacy by the Portuguese Bonus will be the cows walking along the roadsides, the cheerfulness of the locals, the color of Hindu temples and the cherished "no spicy, please". The best time to go is Christmas. It's a wonderful time when Christian and Hindu traditions intertwine.
GOA is not specially adapted for tourists, that's its main charm. There is no endless line of hotels, inflated prices, specially invented attractions for tourists and other attributes of the "package" holiday.
Cons of GOA vacations
If you value comfort, quietness and good service and are not ready to spend time and nerves on solving elementary everyday problems, GOA will hardly suit you.
Guangzhou is the third largest city in China. This is the fastest growing, most progressive and most "business" city in the country. Many tourists come here for a couple of days on business trips, but during a short sightseeing of the city from a car window it seems they are in the future, a kind of Chinese Singapore. This city is home to everything "Chinese" that has successfully reached Europe (cuisine, porcelain, tea, medicine, and much more). Guangzhou is not a resort city in the traditional sense of the word, but it is a great place to get acquainted with Chinese culture, traditions and colors of the country: walks through the parks, visit temples, colorful shopping (from futuristic malls to endless markets with the handicrafts of Chinese craftsmen).
Guangzhou is the oldest city. It is mentioned even in the annals of the third century BC. There are a lot of historical and architectural monuments, enough for a month of interesting vacation.
Shopping is the No. 1 activity for tourists in Guangzhou. Prices are pleasant, a lot of malls, authentic markets and tiny stores.
No matter how you look at it, Guangzhou is a noisy, dusty, overcrowded Chinese metropolis with frequent traffic jams. It's not the best place for a quiet and secluded vacation.
Cambodia is gradually rising to its feet, it can now boast not only the majestic temple complex of Angkor Wat, but also quite good beach resorts, which have not yet taken over the package tourists from around the world. At the beginning of the last century there was a nice resort here, but most of the surviving villas are overgrown with moss and vines, reminiscent of the landscapes from the movies. It's a pleasant place without the pushy service and tourist prices.
Lack of infrastructure, geared for tourists. A little "wild" holiday in an exotic country attracts some tourists and scares away other, accustomed to a certain comfort.
12 resorts in Asia for every taste, color, interest and wallet
Only a beach vacation can be better than the mountains. Or better: there is time for the mountains, but there should also be time for the beach. In recent years, European winter resorts are losing popularity, giving the palm to the hot beaches of Asia. But Asia is big, and the weather in different parts of it is different. Where to go to really relax and not to sit in an exotic hut, escaping from the monsoons and downpours? We made a review of places where the winter weather is good, where you can go on your own or buy a tour. Where you can sunbathe and swim as a couple, in a group, with children. We present you 12 resorts in Asia for every taste, color, interest and wallet.
You can, of course, just lie on the beach, but it's better to combine business with pleasure. Ancient temples, cities in the jungle, fantastic shows, new flavors and aromas. And all this, as a rule, is some 1-1.5 km from the very luxurious white sand beach. Read a brief review of the 12 best Asian resorts with time for the sea, fun and relaxation for the whole family.
Bali has been written about, talked about, shouted about, and filmed. It's probably the most coveted island in the world. Not so big, but almost perfect. There are weddings, romantic vacations for lovers, the most fabulous dinners on the beach, and parents come here with their children. Bali has everything that lovers of the sea, the sun and a leisurely lazy holiday can enjoy. It is a fabulous beautiful place, a tropical paradise and a corner of earthly pleasures. Also, there are good-natured dolphins and good waves for surfers. If you have not been to Bali, it is worth considering.
Find and book your flight to Bali (Denpasar) here .
Accommodation: from € 25 per night .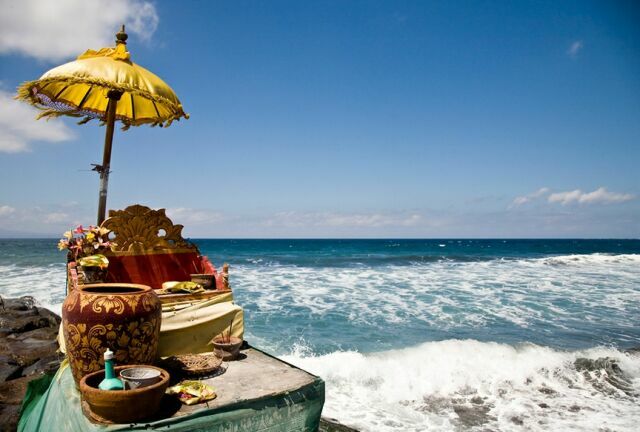 First of all: Goa is not an island as many people think. It is a coast of western India, a former colony founded by the Portuguese. Let it be not so white sand, and the sea – the most ordinary warm sea. But the rest on the beach you combine with a visit to the white-white Catholic churches, see the old fort at Chapore. Here are the relics of St. Francis. There is a very colorful old town. Goa is the spirit of freedom with the scent of the ocean breeze. And most importantly – a well-developed tourist infrastructure. Stores, service, and a lot of accommodation offers. From expensive hotels to simple hostels.
Find and book your flight to GOA (Dabolim) here .
Prices for accommodation: from € 15 per night.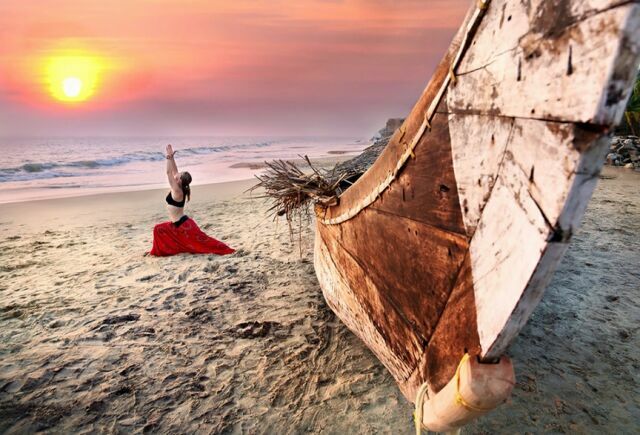 Sri Lanka
Yes, yes, that's Ceylon. Home of the delicious tea. But, tea plantations – is not the only thing that will surprise you on the island. It is very beautiful nature, golden beaches , ancient architecture and very nice environment. Here you can walk on an elephant, snorkeling on a coral reef, windsurfing. Here you will be offered to feel for yourself what is the real ayurvedic medicine. Warm, gentle and very clean sea will appeal to all: there are quiet family beaches and beaches with a wave for surfers. Do not forget about the abundance of tropical fruits. From such a lazy holiday will not gain extra pounds.
Find and book your flight to Sri Lanka (Colombo) here .
Prices for accommodation: from € 15 per night.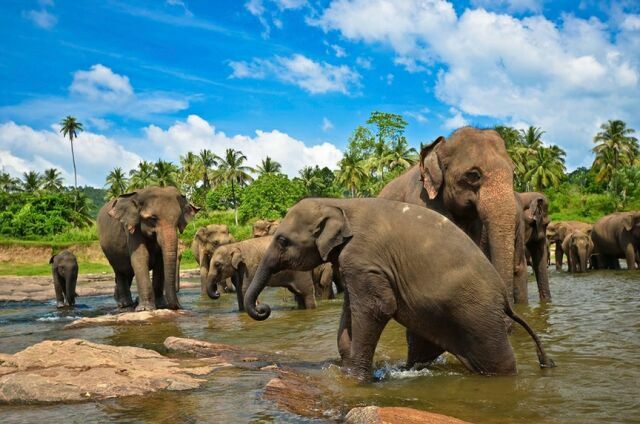 Phuket
The most popular beach city in Thailand. There's really something for every taste and color, as they say. Do you want active nightlife right on the beach? Then you have to go to Patong. If you prioritize calm measured days with the family, the quiet beach Nai Harnom will be such an ideal option. For a stormy romantic adventure suit Karon with a picturesque cape, cafes, places of solitude for couples in love. By the way, do not recommend far into the sea, it can be dangerous. There is not only an active life, but also can be found predatory fauna.
Find and book your flight to Phuket here .
Lodging costs from €22 per night .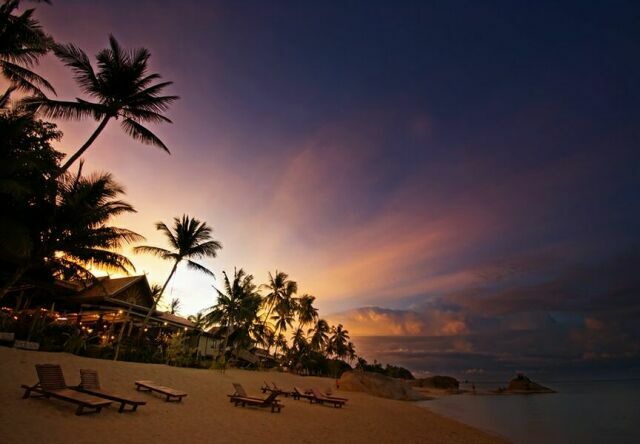 Langkawi
Beaches squeezing into a golden ring of tropical hills in all shades of green. This is the island of Langkawi in Malaysia. You must always be alert or little monkeys will easily steal your towel, camera or cap. You'll need your camera, especially when the red jasmine is in bloom. You can enjoy fresh papaya, yellow watermelons and rambutans and exotic durian. The best freshly squeezed juices, fruit and even alcoholic cocktails you in the bars. The food is delicious, spicy in an Asian way. Lots of fish, noodles and, of course, where without the spicy curry?
Find and book your flight to Kuala Lumpur here . From KL to Langkawi you can get there by local airlines, ferry, bus or train.
Lodging costs from €17 per night.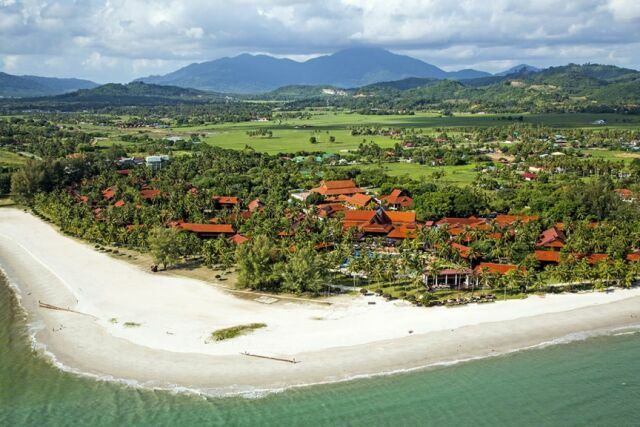 Maldives
Here you will not need shoes, and you can immediately forget about the bad mood. The Maldives is not one island, but 1200. A whole archipelago of small islands, covered with amazing white sand. It's not even so much sand as crushed shells by the ocean. Some islands are larger, there are larger hotels or complexes of bungalows. And there are very small, just 1-2 cabins on stilts. There's not much like TVs, not much Internet. Yes, all this is not really needed on vacation, when you can swim, walk, watch the incredibly beautiful birds and butterflies, go scuba diving. Take a day or two of aromatherapy in the spa complexes. They really know how to massage, which brings back to life even the most inveterate hard worker.
Find and book a flight to the Maldives (Male atoll Hulule) here .
Prices for accommodation: from € 34 per night.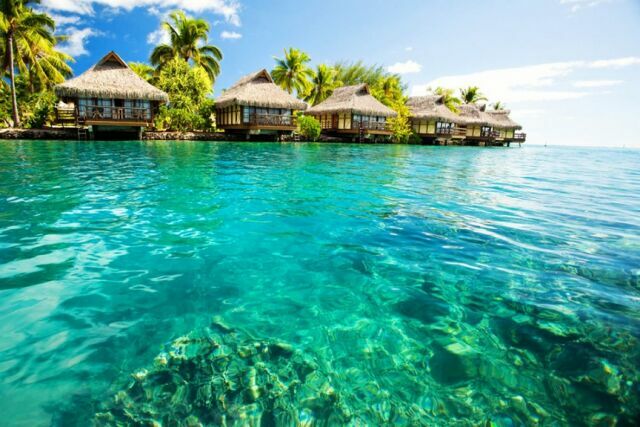 Samui
It was discovered relatively recently. Only in the 1970s. Tourists on a boat accidentally swam into the waters. And could not contain their cries of admiration. The island looked like no one had ever been here. A paradise island with coconut palms and a couple of huts. Soon enough, construction was rampant. Everyone wanted to invest in this new paradise for Europeans. Of course, because there clean white sand, amazing blue sea, green jungles coming right up to the shore. It took just 50 years and now Samui is a luxury resort of Thailand. It has not lost its charm, the hotel owners care about it carefully.
Find and book your flight to Koh Samui via Bangkok here .
Lodging costs from €21 per night .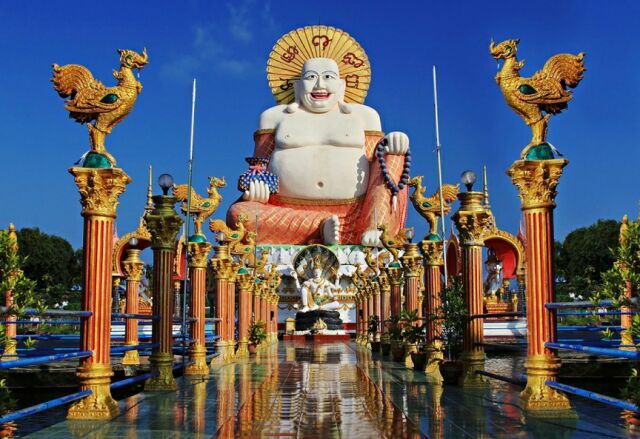 Vungtau
A great solution for those who appreciate a "50/50" vacation. The resort is far enough away from the bustling big cities of Vietnam. But not so far away that you can't visit Ho Chi Minh City or Saigon. It is warm, beautiful, delicious and very interesting. You have the opportunity to take a break from beach life, plunging into the life of the city. Vietnam is a very beautiful country, it is worth a visit.
Find and book a flight to Ho Chi Minh City here . From Ho Chi Minh City to Vung Tau you can take a speedboat or bus.
Lodging costs from €9 per night.
Hainan
China also has beautiful tropical islands. In the past, by the way, undesirable nobles were exiled here to live away from the capital and social pleasures. Nowadays, the tourists are clutching their tickets to China's top resort. All 12 months of the year there is a season, a warm sea and a lot of interesting things. Let's not forget that this is the best health resort in the whole Middle Kingdom. Here you can improve your health, strengthen immunity and prepare for life "after the vacation".
You can find and book a flight to Hainan (Sanya airport) here.
Prices for accommodation: from € 12 per night.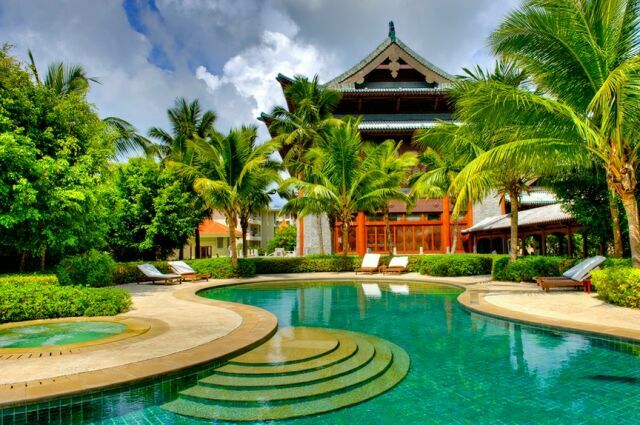 Kerala
Now we move to the Arabian Sea in southern India. Here is another famous resort. Kerala or Kerala coast, Varkala resort in particular, looks like someone persistently perfected it on Photoshop. White sand, tall palm trees with coconuts, unhurried days in the blue light by day, pink sunsets, clear air. The sea is easy to enter, the descent is gentle. It is said that Ayurveda was born here. So, welcome to the spa procedures, massages, all kinds of relaxing treatments. For almost 5000 years masters of Oriental medicine have been polishing their skills here. Here they cure not only body, but also spirit. Do not pass by the offer to relieve stress right on the seashore.
Find and book your flight to Trivandrum, the capital of Kerala, here .
Prices for accommodation: from € 13 per night .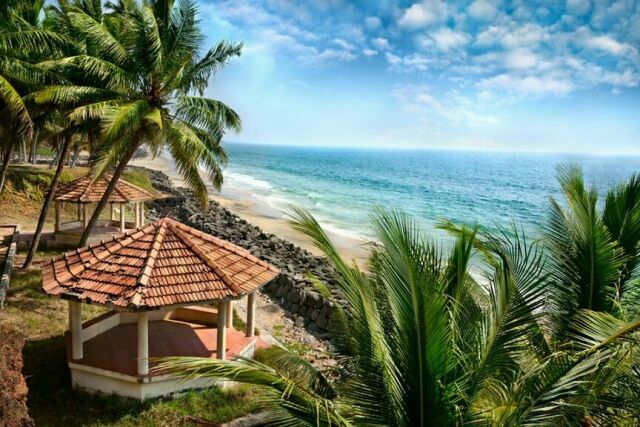 Sihanoukville
On the shores of the Gulf of Siam is the only and unique resort in Cambodia. It is only one, but what a resort! At 500 km closer to the equator than the resorts of Thailand. But unlike Pattaya, it is quiet and quite secluded. Although, the laurels of the famous neighbor does not give Sihanoukville quiet to sleep. Perhaps another 10 years, and we will not recognize Sihanoukville. It will turn into the "Pattaya of the future." If you have to visit Cuba before McDonald's comes, then Sihanoukville is worth a trip before it becomes a second Pattaya.
Find and book a flight to Phnom Penh, the nearest airport to Sihanoukville, here .
Lodging costs from €18 per night .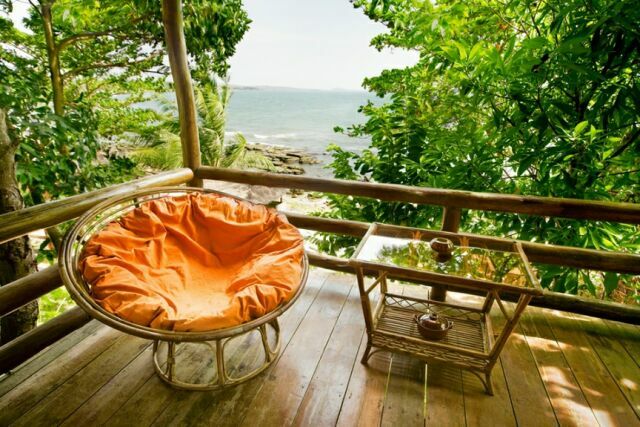 Phan Thiet
Only 200 km from Ho Chi Minh City. But, the roads here are such that count on 4 hours minimum. More and more popular Vietnamese resort among Russians in recent years. So if you wanted to be away from the native speech, here you can not do it. A lot of cheerful young people, there are married couples, adventurers on his head, a nice English elderly couple. In short, it's a very diverse crowd. All because Phan Thiet can offer a great holiday for all categories of tourists. Pleasant climate, warm sea all year round. What else can you dream?
Find and book a flight to Ho Chi Minh City here. From Ho Chi Minh City to Phan Thiet you can get by cab, bus or train.
Lodging costs from €9 per night.
Important tip
All these resorts are suitable for vacations in winter. But you must remember that the islands are in the sea, and where the sea, there is the monsoon period. On one side of the island is warm and dry, on the other windy and unpleasant. Check the details – therein lies the key to a relaxing vacation.
If you decide to buy a trip to the travel agency and you were made a "good" offer for a particularly low price, check with ammu, if at this time, in this particular place monsoon. The weather on the islands is very different: on one coast – heaven, on the opposite – boredom.
Rest in pleasure, but choose the place carefully!
Friends, we are now on Instagram. A channel about travel, travel stories. As well as tips, usefulness, routes and ideas for your travels. Sign up, we have interesting)