Many said, it is best to travel places to spend a birthday celebration. For those who has extra travel budget, it might be the best idea for a birthday but for those who has a very tight budget, like me, traveling on my birthday is not yet a priority but a wishlist still today.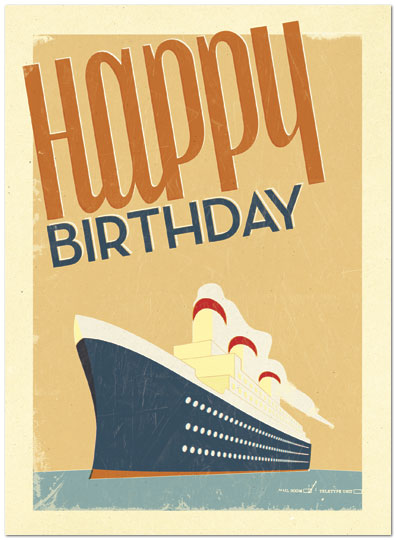 Birthday Travels (image from postycards.com)
My birthday is coming. Counting to it, it's just days lesser than the number of your either right or left fingers in your hand. A lot of my friends has been inviting me and planning to have the coming bash to spend here and there, but because of my schedule as well and the fact that I really gotten broke, I couldn't say a "yes" for them yet. And they knew that fact, of course.
But as a young lass like me, I still can't deny that I am really itching to go travel and visit places on my birthday. Some of the best places for me ideal to spend birthday are:
Ilocos Norte – Any places and spots in Ilocos Norte, is for me relaxing treat on my birthday. I have never been there, so I guess, it's more memorable to spend my first tour in Ilocos Norte on my birthday. Isn't it?
Puerto Princesa, Palawan – I've been longing to explore myself one of the seven (7) wonders of the world which is also the Philippine pride, the Underground River in Puerto Princesa, Palawan. And as mentioned earlier, "first times" are always the most memorable much even more when it happened on my birthday.
Boracay Island – Sounding a cliche, but pardon me, I am just one of those who hasn't stepped on the sands of Boracay Island who really wished to not just step on it, but feel and experience the so-called "Boracay Fever" on my birthday. Cool idea, isn't it?
The above mentioned best places to spend a birthday are yet and sure to be just a wishlist for me as of now. I don't know when these be visited, tomorrow, the next month, the next year or so. But what I am certain is that, I am very thankful for the Lord for giving me opportunities, blessings and guidance and good health, not to mention, for the past travels I had and the more travels to come that are especially free.