I have a great time joining WBFC last week. Though, so sad to know that many didn't follow my blog back through GFC but at least, a number of those who joined, followed my blog.
Anyway, today ain't time for ranting. LOL! It's another WBFC week, a new blogging stuff to do ~ Twitter Following. To be able to follow this blog via twitter, feel free to click the twitter button which you can find at the rightmost side of the screen, not on the sidebar widget of this blog.
Hope you can follow my blog through twitter. Your comment here ain't that mandatory, but mentioning me on twitter that you have followed this blog is much more appreciated.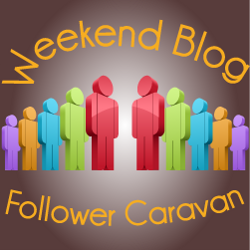 This week's WBFC sponsors are Mom Shares and Green Home Elements. Thanks for your generosity!
Enjoy blogging and twitting!