How to get into the Crazy Horse cabaret in Paris
History, address, ticket prices, and other useful tourist information about the world famous Crazy Horse cabaret in Paris.
Crazy Horse Cabaret is a temple of the female form, a place with its own mythology, celebrating the night time of the City of Lights. With over 60 years in the making, Crazy Horse is constantly reinventing itself, increasingly changing the endlessly fascinating theme of female sensuality.
History of Cabaret.
It all began on the night of May 19, 1951, when Alain Bernardin (a man who revered both the female form and new unconventional ideas) opened a Parisian cabaret on 12th Avenue George-V. In it, seductively displayed (for the purpose of art) women's bodies were at the center of something entirely new. There is no doubt that the young ladies performing under the rays of the footlights easily captured the hearts of the audience, but this was no cheap striptease. Erotic paintings adorned the walls, and luxurious furniture was furnished all around. The traditional shows were performed by some of the best entertainers of the time – magicians, ventriloquists, and singers. They occupied the stage while the girls prepared for the next production.
Interesting fact! Traditionally, the only performers allowed on stage during these intervals were men. That's how a certain Charles Aznavour became famous in Crazy Horse.
The 1960s led to the emancipation of women and a loosening of mores. The sexual revolution was actively developing, and the cabaret became part of this process, offering updated and more modern shows. Each number had its own elaborate design, with specific choreography, stage decor, and spectacular lighting. It could be said that this was the true beginning of the Crazy Horse legend as we know it today.
In 1994, Alain Bernardin passed away. In memory of his pioneering father, his children (Sophie, Pascal and Didier) continued the glorious cabaret tradition. In 2001, to celebrate its 50th anniversary, Crazy Horse went to Las Vegas for the first time. The shows were an incredible success. Four years later, the Bernardin family decided they needed to move on, so the establishment was sold. A new team led by Andre Deissenberg took on the responsibility of transforming the place into an internationally renowned cabaret. Deissenberg decided to preserve the legend by adding artistic charm to it. His strategy: use famous personalities as guest stars of the show.
In October 2006, a new era of Crazy Horse began. International striptease diva and symbol of glamour, Dita Von Teese, made her debut on the show. Then even more prestigious cabaret shows with the best guest stars followed: Ariel Dombasle, Pamela Anderson, Clotilde Courau, Carmen Electra, Noemie Lenoir and many other women. Crazy Horse once again caught the attention of the crowd.
Inspired by the new success, the team decided to do more. In 2008, choreographer and dancer Philippe Decoufle was commissioned to expand Crazy Horse's repertoire. Over the spring, the collaboration bore its first fruits: a show called "Desires" drew on the institution's past while showcasing the traditions of contemporary dance. March 2012 saw more innovation as Crazy Horse invited its first guest creator (Guest Creator).
Interesting fact! Fashion designer Christian Louboutin, whose label is famous for producing shoes with red patent soles, directed four new boards, inspired by everything from hip-hop to masterpieces of world art.
Rules for selecting the girls
To become a "crazy lady," performers must meet strict criteria designed to quicken the heartbeat of those who have the privilege of watching them perform. Cabaret rules state that such beauty icons must be between 1.68 and 1.72 m tall (no more or less!), have long legs, natural breasts (two points 21 cm apart) and a navel located 13 cm above the pubic area. It may sound like beauty comes down to simple numbers, but what cabaret calls the "golden rules" have been bearing fruit for more than six decades.
Over the years, the rules have been revised to include both dance and acting skills. Above all, sophistication and individuality are valued. If the criteria are met, all dancers become the same: they wear a brown or blond wig, a carre with bangs. Complement the image of red lips and high heels. The outfit is chosen depending on the theme of the show.
Where is Crazy Horse Cabaret
Cabaret is located near the river Seine. It is easily accessible by public and private transport.
Metro: Line 9 – Alma – Marceau, RER A: Charles de Gaulle Etoile.
Line 1 – George V – Franklin D. Roosevelt, RER C: Pont Alma.
By bus: lines 42, 63, 72, 80, 92. Exit near Alma – Marceau station.
By car: nearest parking lot near Alma George V: 10, Avenue George V.
Cabaret Le Crazy Horse De Paris is located at 12, Avenue George V, 75008 – Paris.
Crazy Horse cabaret show in Paris: tickets and girls
Une Crazy Girl vous dévoile l'envers du décor lors d'une visite très privée jusqu'aux coulisses du Crazy Horse. Festive, créative, immersive, la Crazy Experience vous réserve bien des surprises !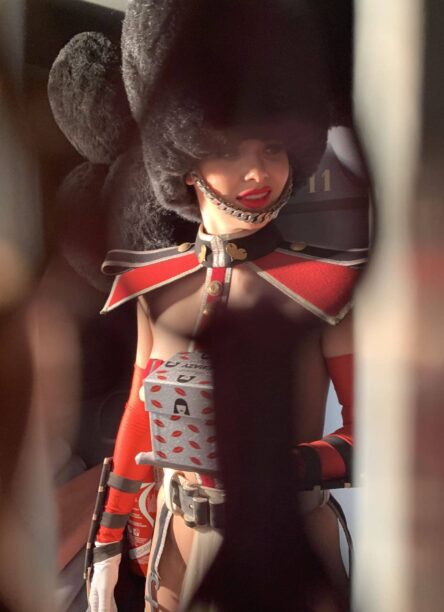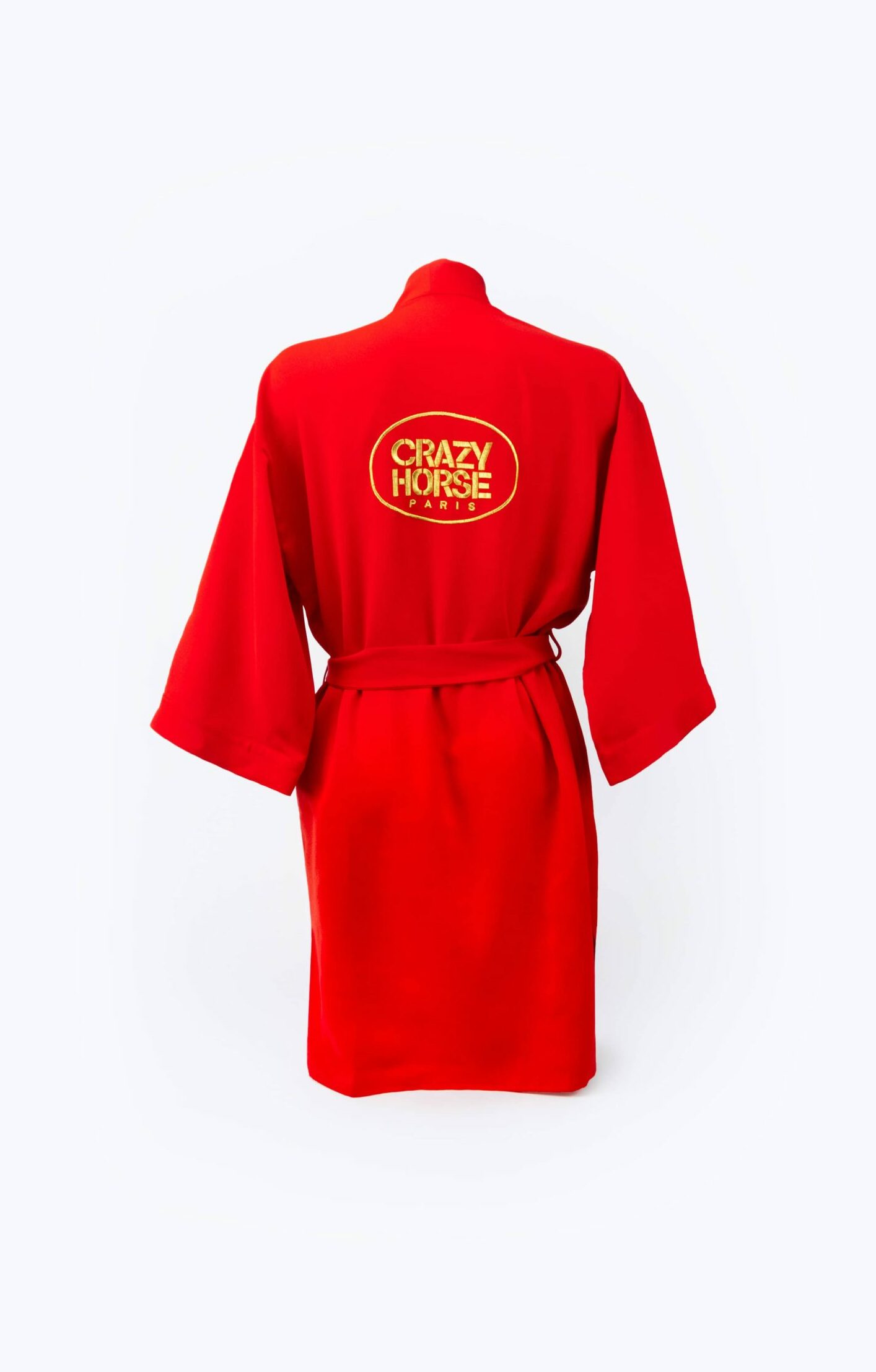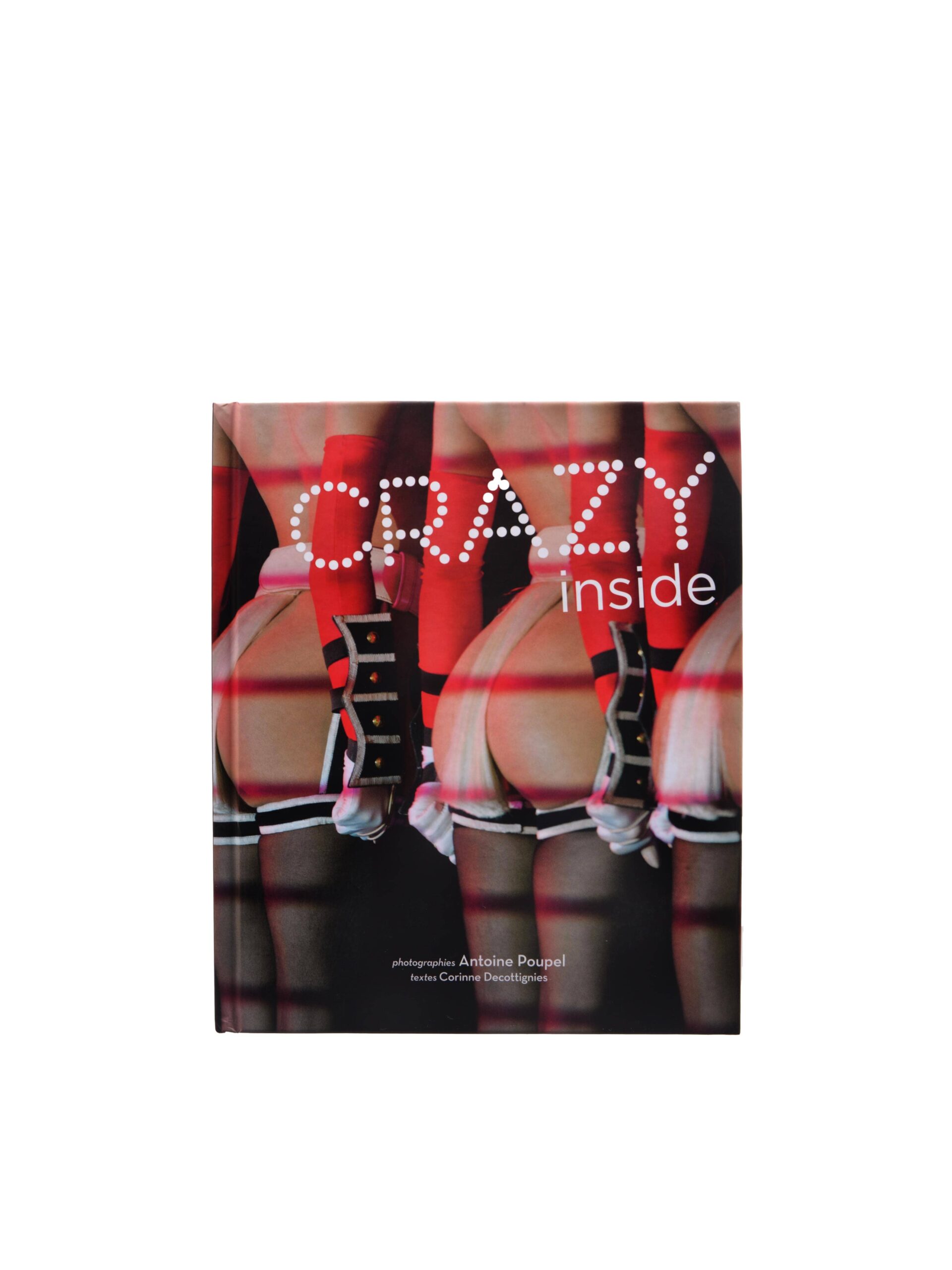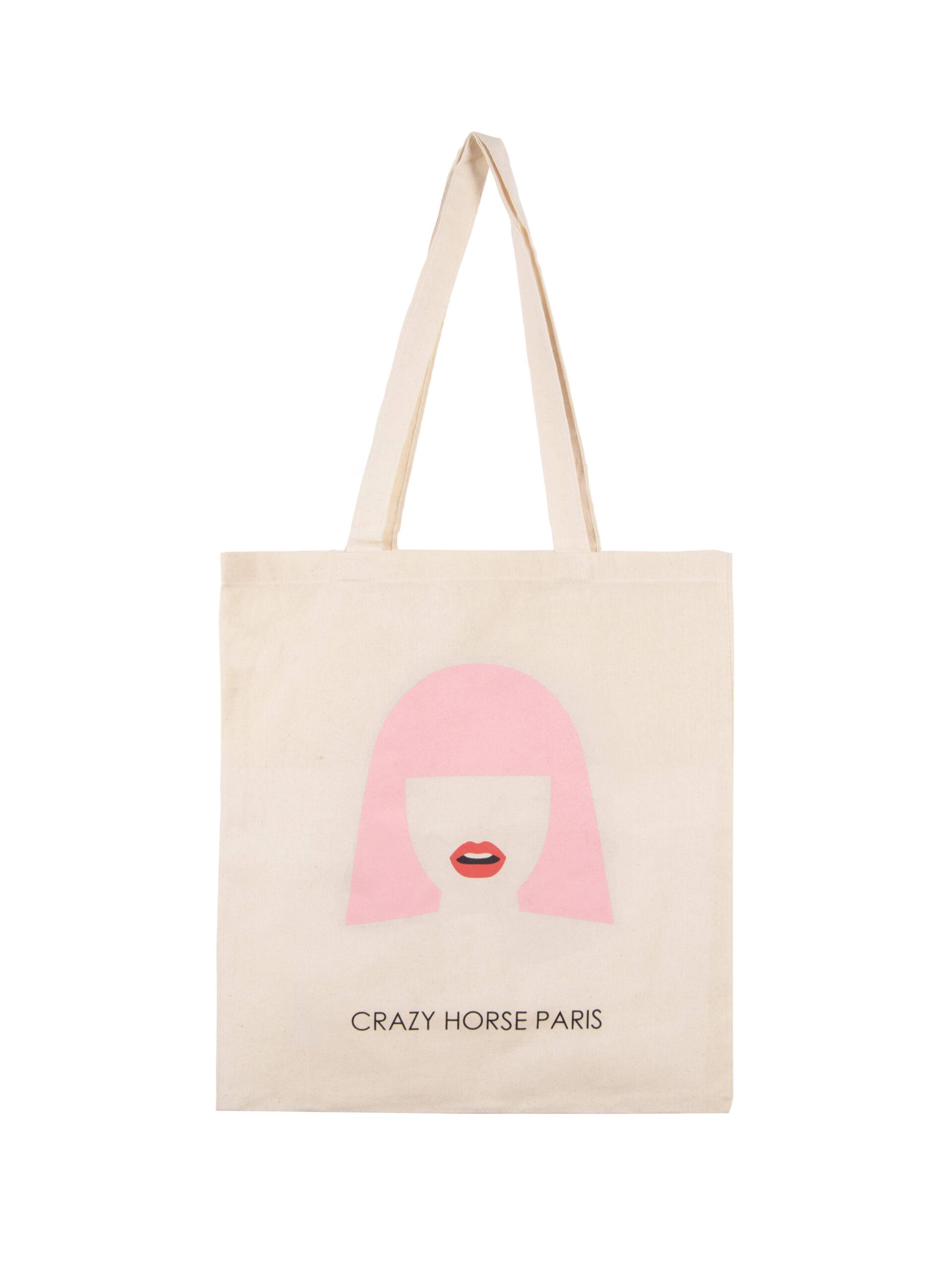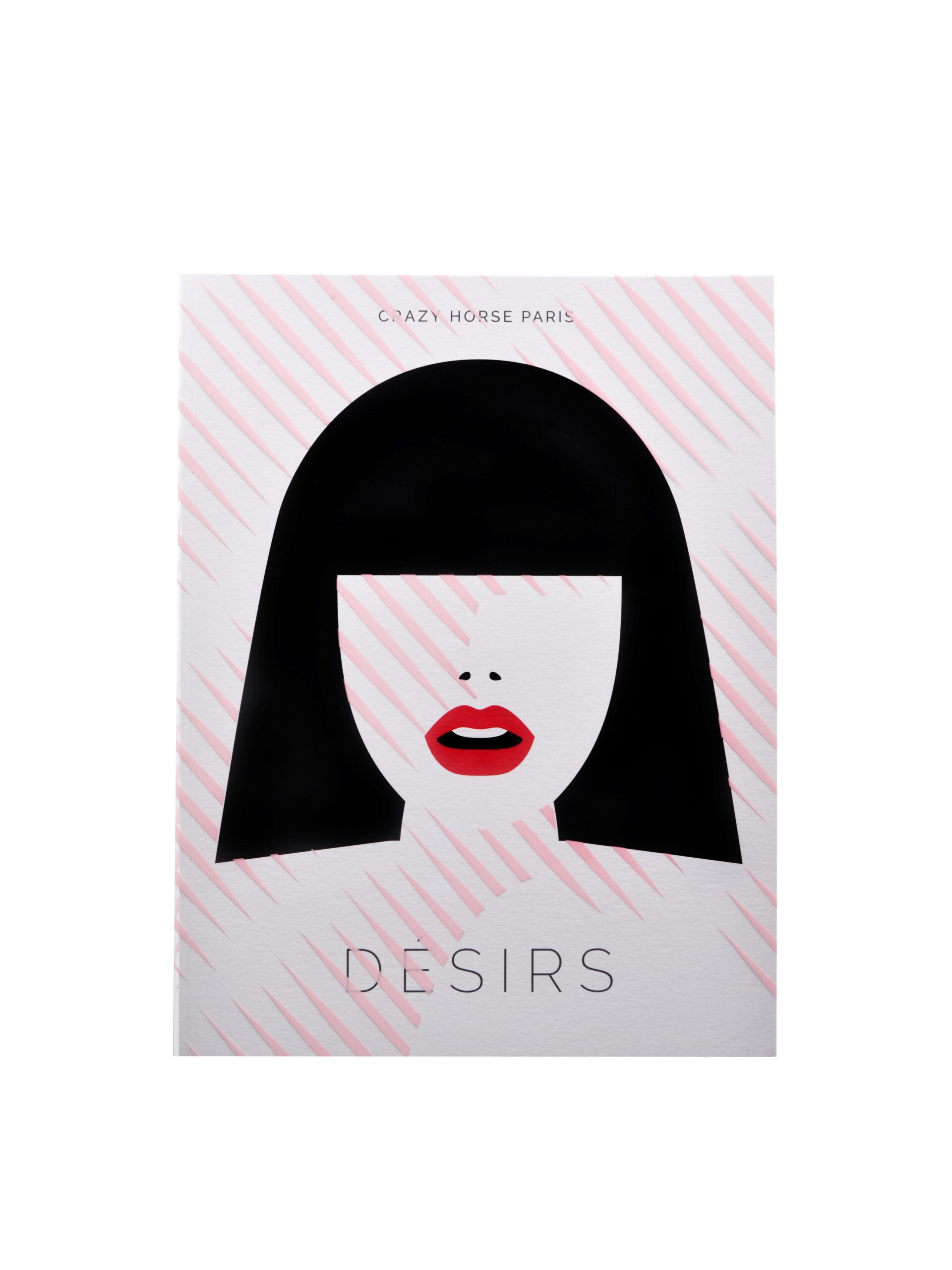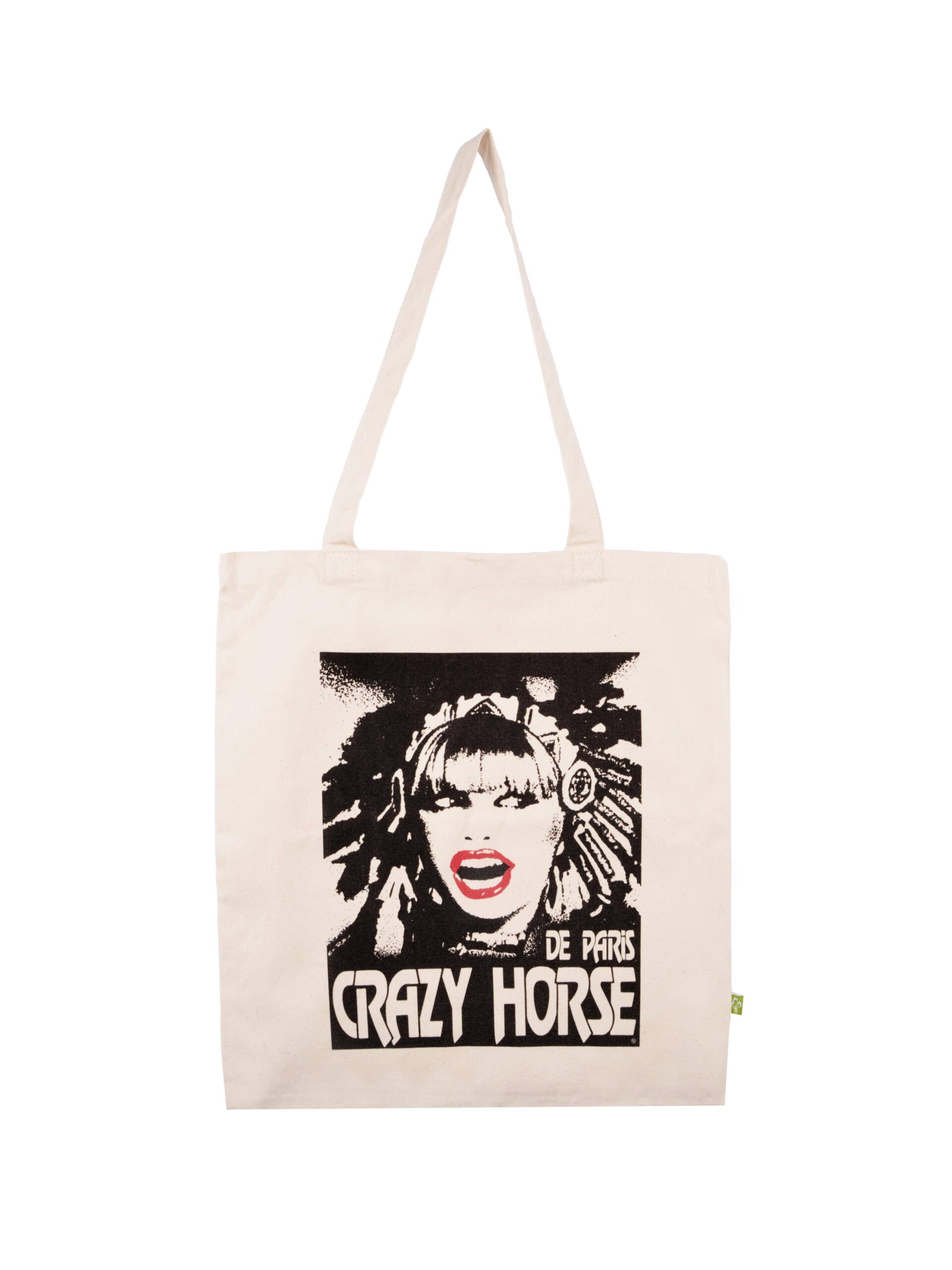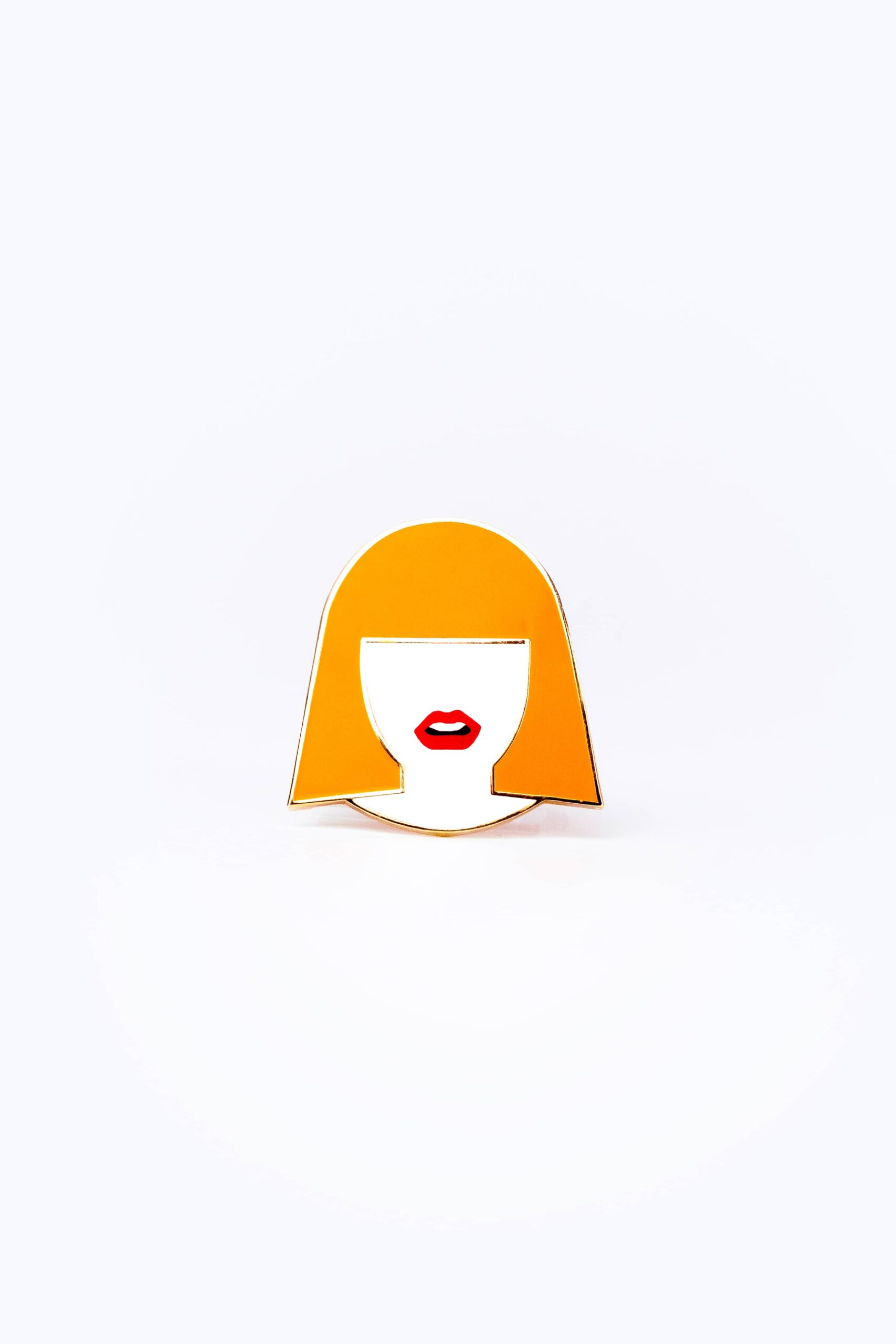 Crazy girls
Sur scène, du haut de leurs souliers himalayesques, tels des piédestaux les rendant intouchables, leurs longues jambes vous invitent à lever les yeux. La beauté de leur cambrure, tremplin de leur renommée, a fait le tour du monde. Un rouge écarlate dessine leurs bouches.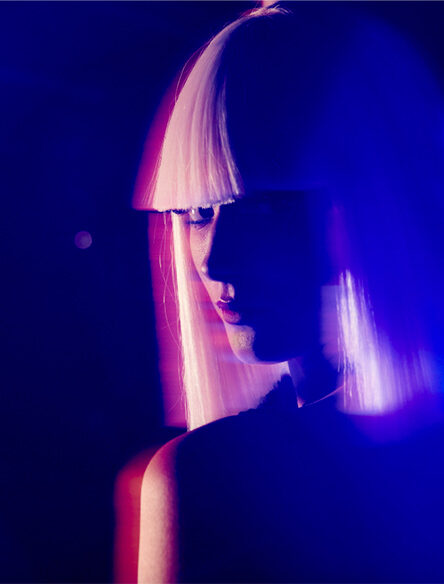 Crazy News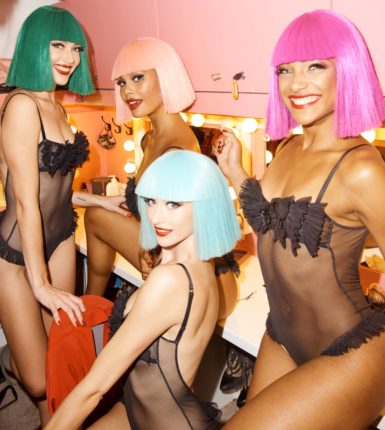 The troupe du Crazy Horse s'agrandit !
Le Crazy Horse, célèbre maison de création parisienne, est toujours à la recherche de nouveaux talents. C'est avec joie que nous accueillons aujourd'hui quatre nouvelles danseuses, réservez-leur un accueil chaleureux ! Un petit "je ne sais quoi" inimitable ! Trouver la perle rare nécessite du temps et de la persévérance. Paris, Nice and Berlin : […]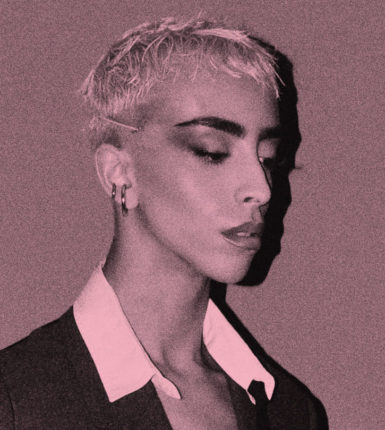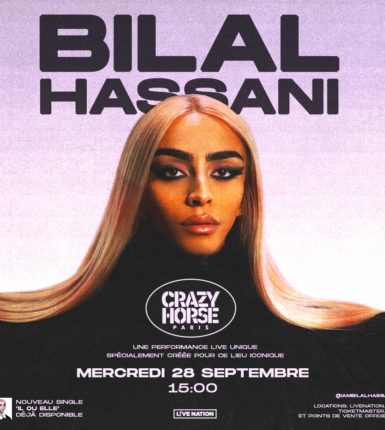 Bilal Hassani en concert au Crazy Horse Paris
Bilal Hassani interprets for the first time the songs from his new album, for the first time in August, with a few privileged people who are going to take their place. Le prochain album de Bilal Hassani été intégralement réalisé par GrandMarnier (YELLE). Son premier extrait, "Il ou Elle" – sorti le 3 Juin dernier – traite […].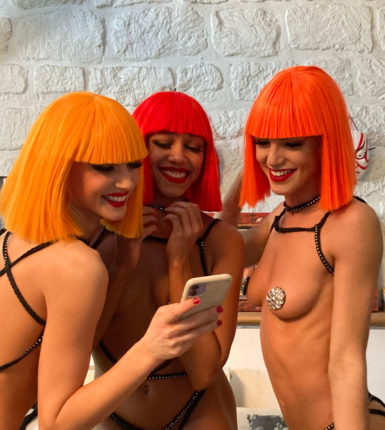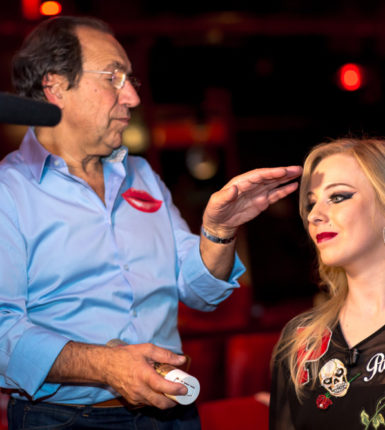 Rencontre avec Raphaël, mythique perruquier du Crazy Horse
24 years de collaboration, quelle belle performance ! Racontez-nous vos débuts au Crazy Horse Le Crazy Horse travaillait à l'époque avec le célèbre perruquier Poulain, qui avait cessé son activité. Sophie Bernardin cherchait donc un successeur, je me suis présenté, tout simplementé. La première demande de Sophie Bernardin était de concevoir des perruques avec coupe carrée […]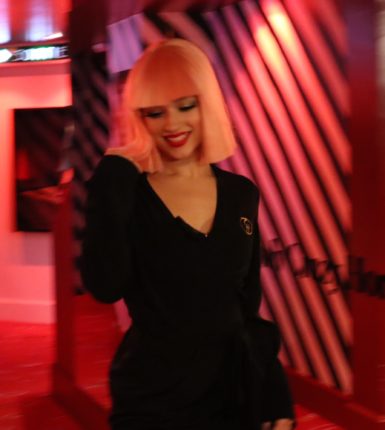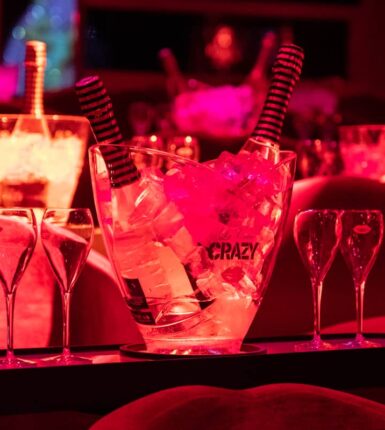 71 years du Crazy Horse, un anniversaire Totally Crazy!
A legendary place When it was created, the Crazy Horse was inspired by the American Saloons. A certain Charles Aznavour made his first steps on stage. Some stripping acts were also presented, including the famous Miss Candida, who took a bath on stage. From the 60's, the artistic signature of Crazy […]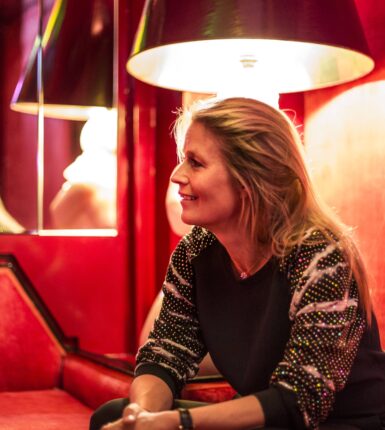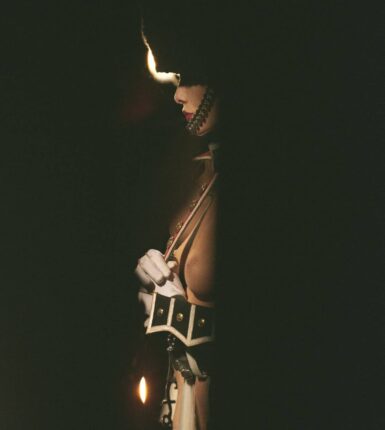 The Crazy Experience : a VIP visit with a Crazy Horse dancer
A dancer from the legendary Crazy Horse troupe reveals the secrets of its cabaret during a very private visit backstage. Surprising, exclusive, immersive, the Crazy Experience has many surprises in store for you! One-on-one with Crazy Horse We are 1h30 away from the curtain. You are welcomed to discover a […]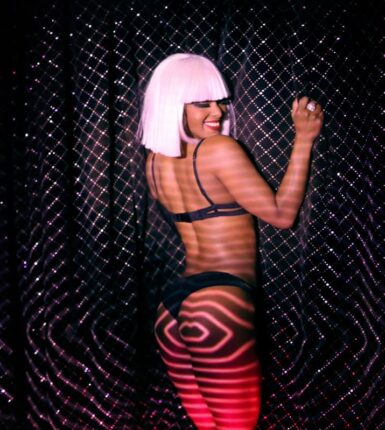 Tina Tobago, her double life
Tina Tobago is a dancer at Crazy Horse… and an operating room nurse. Meet a woman whose energy and charisma are the strengths of a double life that she has fully embraced. How and why did you join the prestigious Crazy Girls troupe ? It was both a dream and a coincidence. I was twelve years old.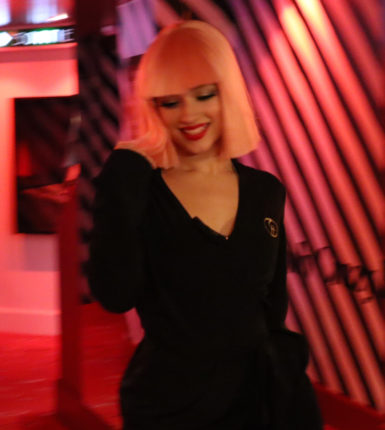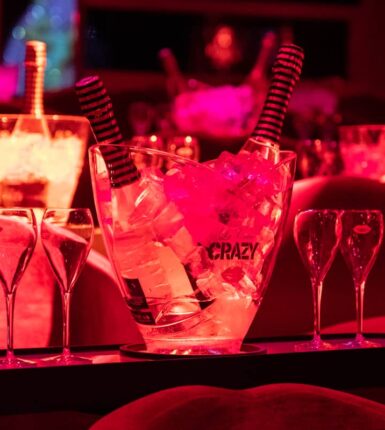 Celebrate your events at Crazy !
From engagement to sublime promises The commitment of a lifetime begins with the first vow: the engagement. It's a moment that is both serious and moving, where we like codes to be respected. Your love on his knees, a box in his hand, your lips trembling and your eyes shining with emotion, it's just magic. What a […]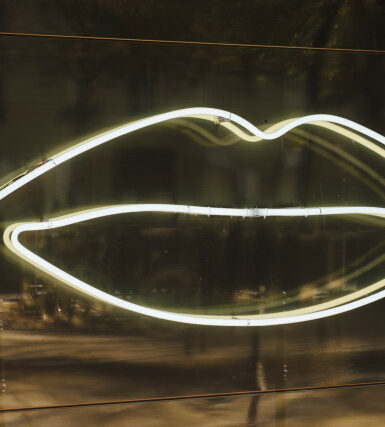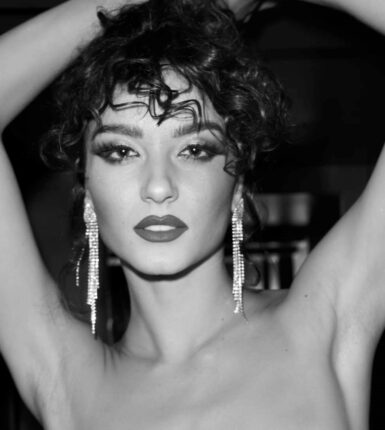 Bamby Splish-Splash: dancing and creating to live fully
Artistic expression, in all its forms, is the delicate thread of the life of our sparkling Bamby Splish Splash. We introduce you to her. How and why did you join the prestigious Crazy Girls? As far back as I can remember, I always wanted to be an artist! I think I knew it as soon as I was a kid.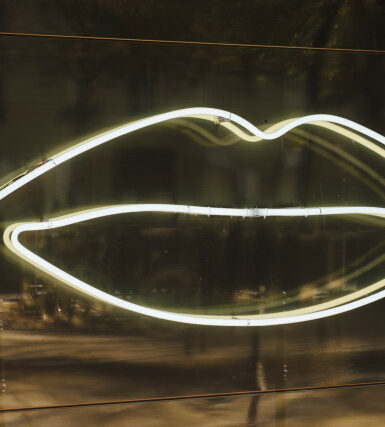 We reveal our spectacular makeover
The first major renovation in 26 years, the project was signed by the talented architect and designer Benoît Dupuis in close collaboration with the artistic direction of Crazy Horse. The new décor showcases Crazy Horse's singular history and highlights its exceptional artistic heritage, its collaborations with the world's greatest artists (César, Marcel Duchamp, David Lynch, Ellen […]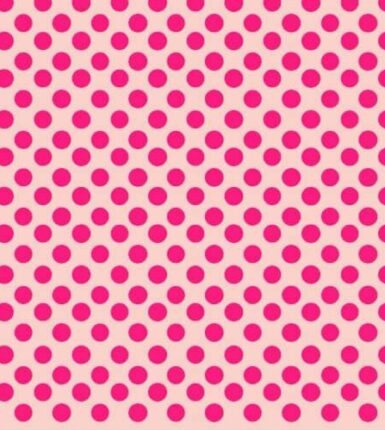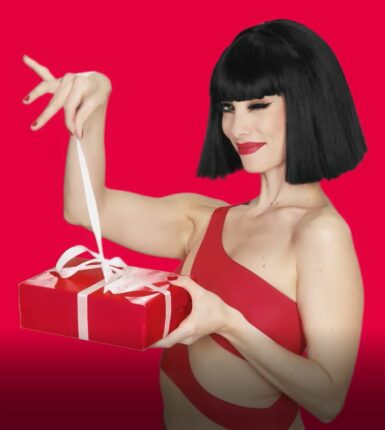 Gift voucher – just Crazy !
Offer the Crazy Horse to those you love: the gift certificate invites itself to every event to bring a touch of glamour. We explain it all to you. Every year it's the same song: what can I offer to my partner, my parents, my friends? Between extreme cogitations and box of chocolates bought in extremis […]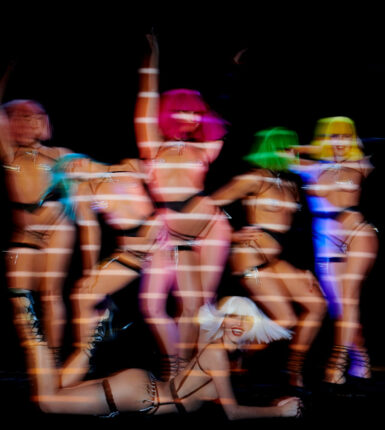 Give the gift of Crazy Horse
You are looking for the gift idea that will make the difference for Mother's Day or Father's Day? This year, neither tie nor perfume but bewitchment, creativity and beauty: choose Crazy Horse for a present they won't soon forget. The show in VIP mode, because […]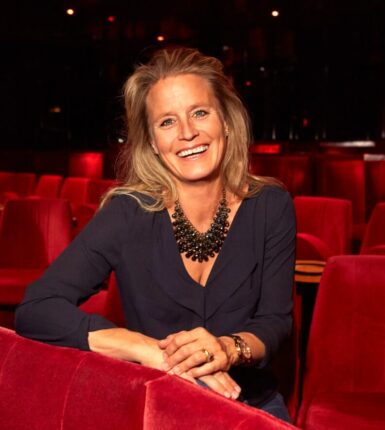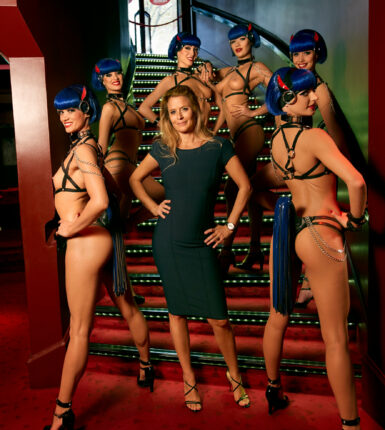 One-on-one with Andrée Deissenberg
Interview with Andrée Deissenberg, general manager of creation and development at Crazy Horse, on the occasion of International Women's Rights Day. Since her arrival at Crazy Horse in 2006, the Franco-American has always held a discourse and supported feminist actions, even if, she says, the term can "scare men". It's a topic that […]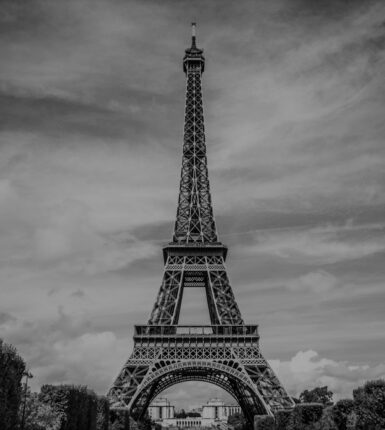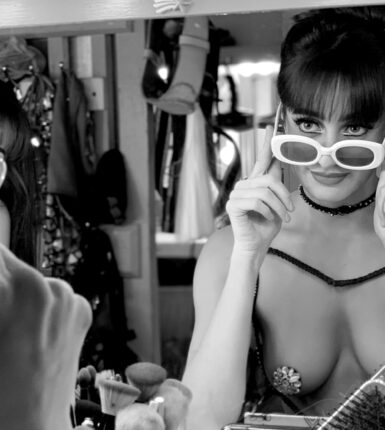 On Instagram, Facebook and Twitter, Le Crazy Horse is making sparks fly!
If you haven't already adopted them, discover our different accounts without delay, whose new features should please you! The IGTV series : an offbeat and intimate zoom on the Crazy Girls […]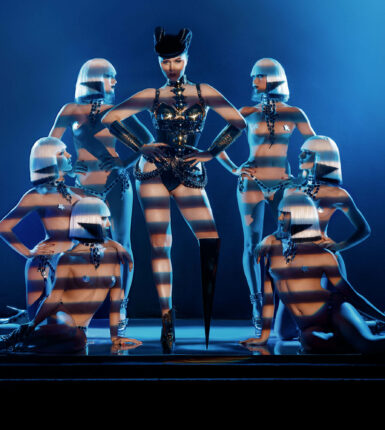 Crazy Horse unveils its futuristic show, Bionic Showgirl!
The show "Bionic Showgirl", at Crazy Horse from June 3 to 16, 2019, highlights an extraordinary artist, with a resolutely futuristic femininity: Viktoria Modesta. This exceptional guest star could only have a show on her scale, bold, immersive and innovative. We lift the veil on what awaits you in this exclusive show that will make history. […]