The Belyaevs' Big Trip
Dam Sen Park is an amusement park in Ho Chi Minh City with a water park. In Russia on December 31, everyone usually cut salads and get ready to meet guests, but we are in Vietnam, and December 31 decided to hold a local law, that is, went to rest at the water park Dam Sen.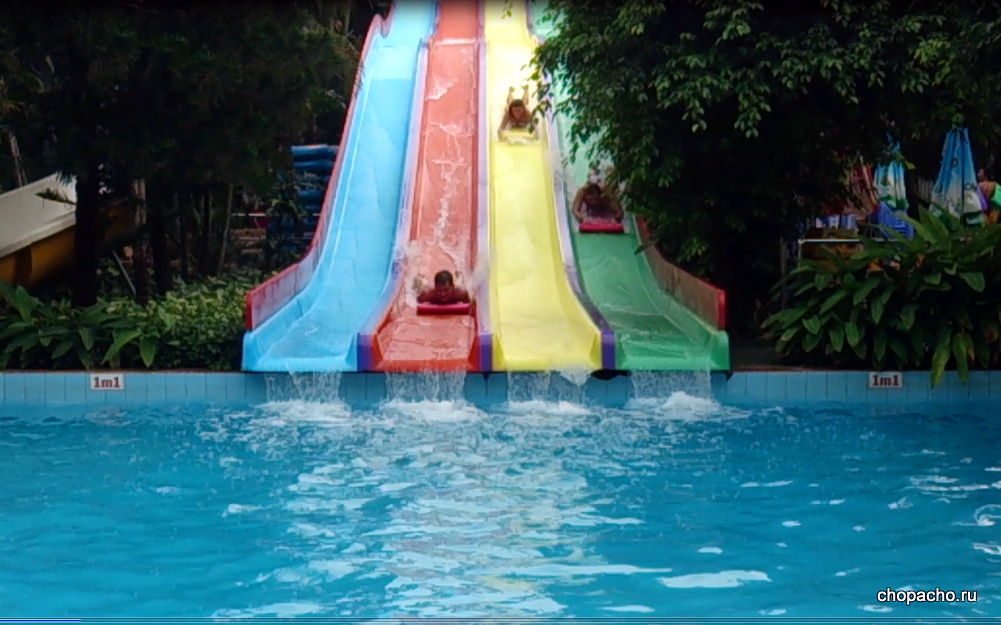 Useful things about Vietnam
Dam Sen park in Ho Chi Minh City
Dam Sen park is impressive in size and if you want to get into it, here is the address: 3 Hòa Bình, phường 3, Thành phố Hồ Chí Minh, Hồ Chí Minh (on the map the entrance is marked with a yellow marker).
If you, like us, want to go to Dam Sen Waterpark, here is the address: 03 Hoa Binh Street, Ho Chi Minh City, Hồ Chí Minh (the entrance is marked with a blue marker on the map).
It is important not to confuse which entrance, we mixed up and walked from the point marked with a yellow marker to the blue point, right on the construction site about 15 minutes: And here is the entrance to the water park Dam Sen!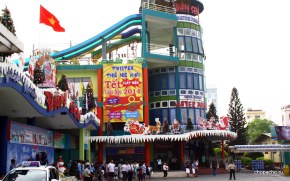 All praise Dam Sen park, but we were only in the water park Dam Sen, so the story will be only about water fun.
Important information.
2. Opening hours of the water park – from 7 am to 17 30.
4. You will be asked to write your name on a piece of paper, the paper will be taken away. When you want to return your things, give back the key and your name, which will be checked against the entry on the piece of paper. All this is done for safety.
The water park is pretty big, bright, colorful, comfortable, safe, lots of slides.
An epic mini video with the epic line "I'm alive, I'm alive!"
Some of the slides are pretty scary, but all within normal limits: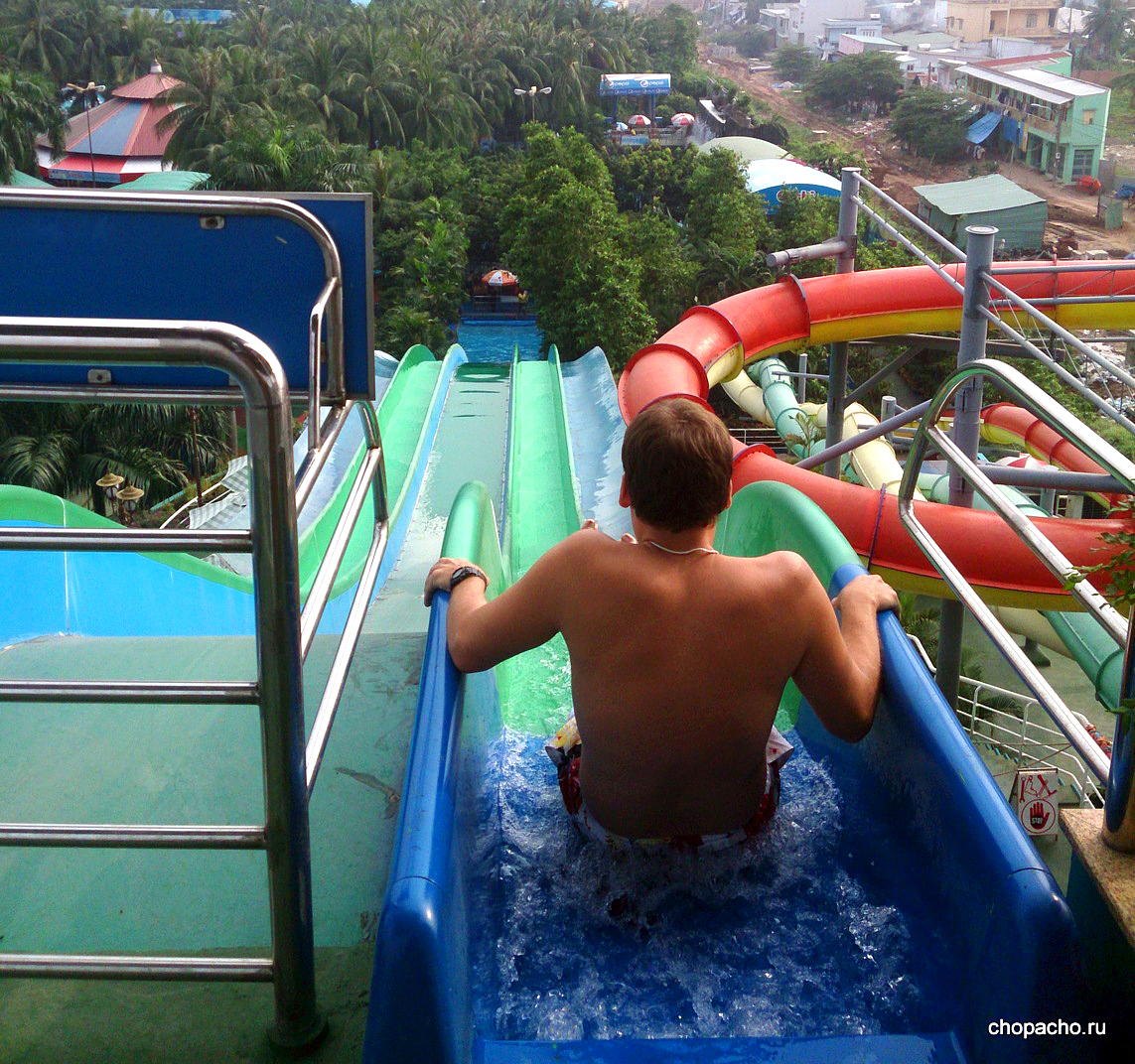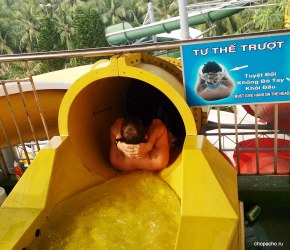 There were very few people willing to ride, probably because it was a weekday. On the network often scare that the water park Dam Sen not pushed, a sea of Vietnamese kids. In our case, we never once stood in line, everything was surprisingly free. And for some reason none of the tourists in Ho Chi Minh City on December 31 as fun as we were.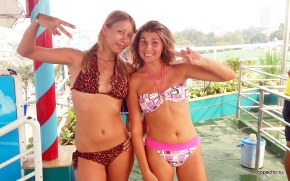 Bungee! A brutal bungee cord.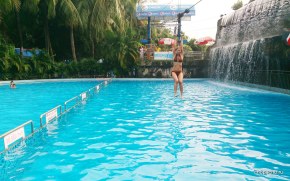 "Lazy river" – you sit on the circle and slowly carry the water. Very cool.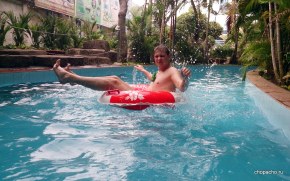 There are both open and closed slides, we took a ride on all of them. Photo from the network: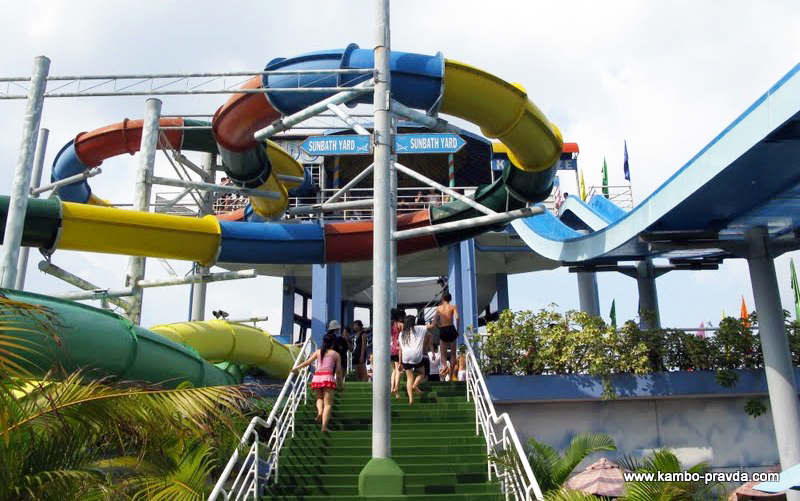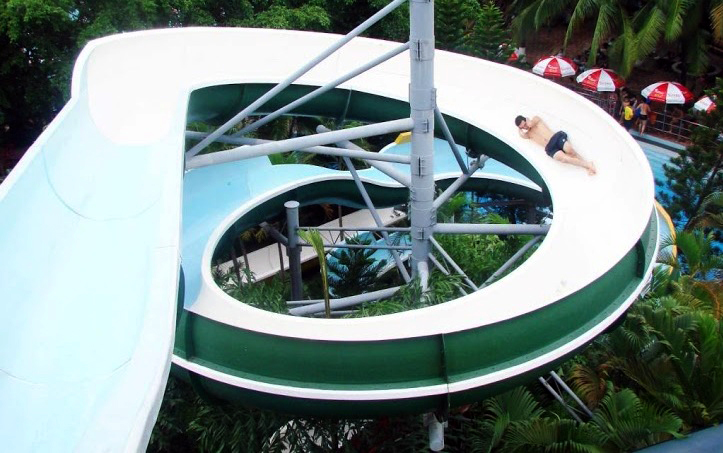 Who fell out of the centrifuge?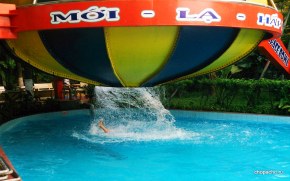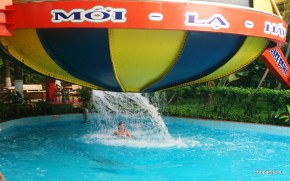 Who fell out of the slide?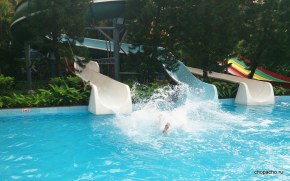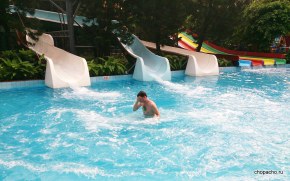 If you climb on the highest slide, you can see the view of Ho Chi Minh City: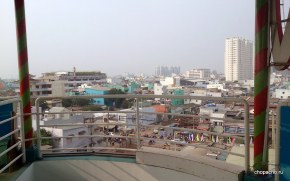 Or the rainforest: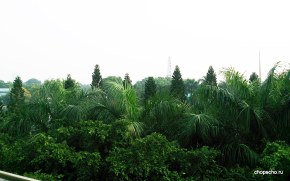 Before you roll down the slide, you must carefully study the instructions hanging nearby: hands behind your head, legs outstretched and crossed over each other. If you do not heed the instructions, you can badly hit. There is a water park in Vietnamese Nha Trang, too, called "Vinpearl", where every slide is a strict Vietnamese and monitors whether you throw your hands and feet right. Here, however, few people are watching the tourists, so you have to be very careful yourself.
Well, don't mention it!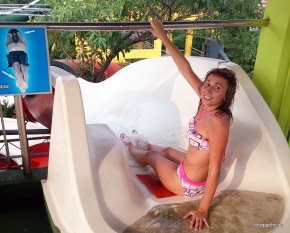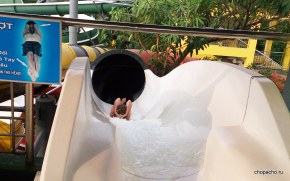 In Ho Chi Minh City, Dam Sen Water Park has a large children's pool with small slides. Photo from the net: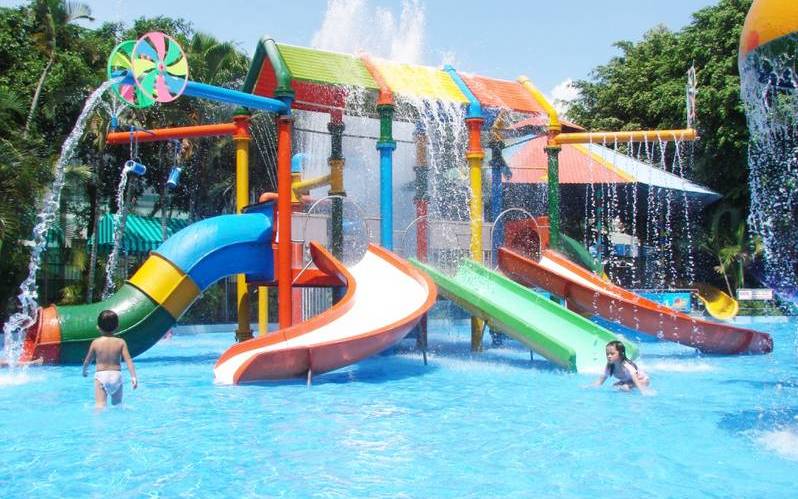 There's also an almost real waterfall: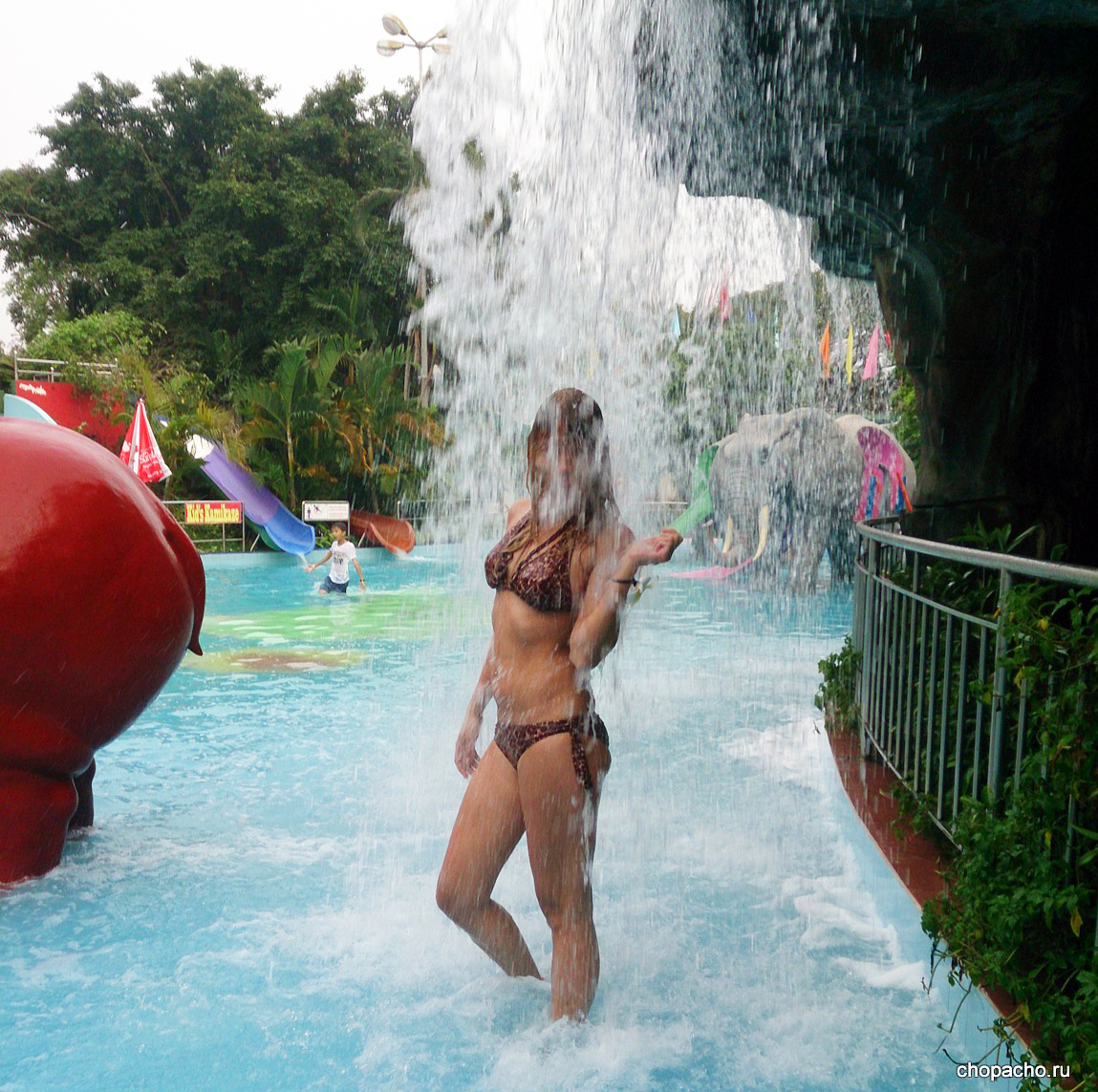 One of our favorite activities at Dam Sen Waterpark was the artificial wave pool. You lie down or sit on a lap and you're bobbed hard in different directions.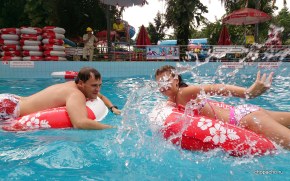 Video taken in the pool with artificial waves. Stas didn't wave to me
Let's go take pictures in the children's pool. There are beautiful elephants there: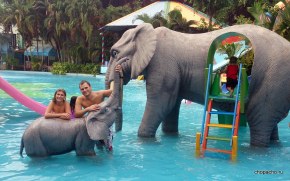 And then I was attacked: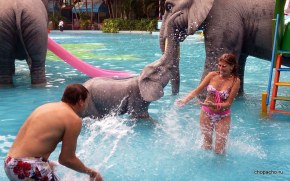 And tried to cleverly leave the area: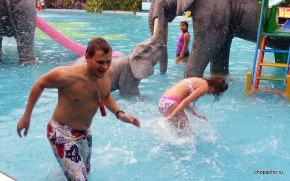 Doesn't it remind you of anyone?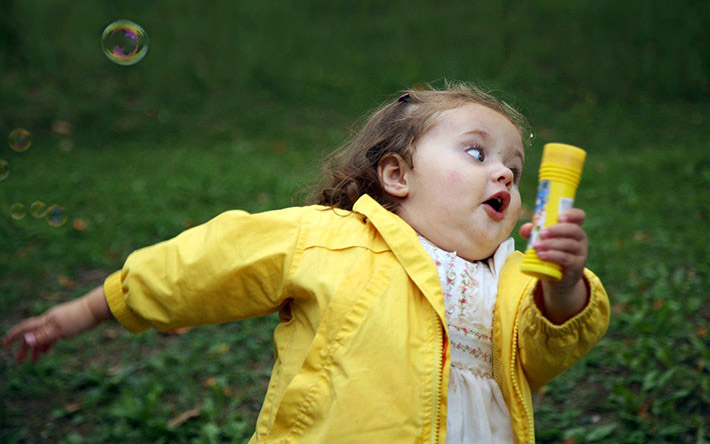 Dam Sen Water Park in Ho Chi Minh City is really a great place for everyone, from small to large. We spent an unforgettable 2.5 hours there and will go back again if possible.
1. If you plan to have lunch at the water park, put your money in the plastic case with the key. Nothing will get lost in the case, only a little wet, but Vietnamese money is almost plastic and nothing will happen to it.
2. Do not come to the avapark early in the morning, but at 1 or 2 pm, then there will most likely be less people resting there.
3. Get a waterproof bag for your camera, it will come in handy for bathing in the sea.
4. In addition to Dam Sen there are several other amusement parks in Ho Chi Minh City, one of them is Suoi Tien, it is very cool.
5. If you really like water parks, then visit also "Vinpearl" in Nha Trang. "Vinpearl" is considered the best amusement park and water park in Vietnam. We told you about it in two posts: 1 post, 2 post.
6. After having fun, take a walk around the city. Ho Chi Minh City is quite a pleasant city to walk around, mostly in the center. Just don't get into rush hour, bikers won't even let you cross the road.
Dam Sen Water Park – amusement park in Ho Chi Minh City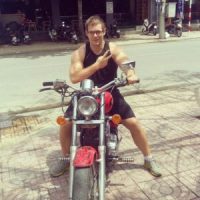 In the heart of Ho Chi Minh City is Dam Sen amusement park. This is the biggest water park in the city and it's a great place to relax and have fun. In addition to all sorts of attractions, lush gardens, lakes, zoo, concert venues, there is a large water park.
Built in 1999, Dam Sen Water Complex occupies a vast area and is one of the best places for active family holidays in all of Vietnam. The water park is decorated in traditional oriental style, which is in perfect harmony with the latest technology. There are dozens of different attractions that can bring a lot of joy and delight to the smallest visitors, and adults who love thrills.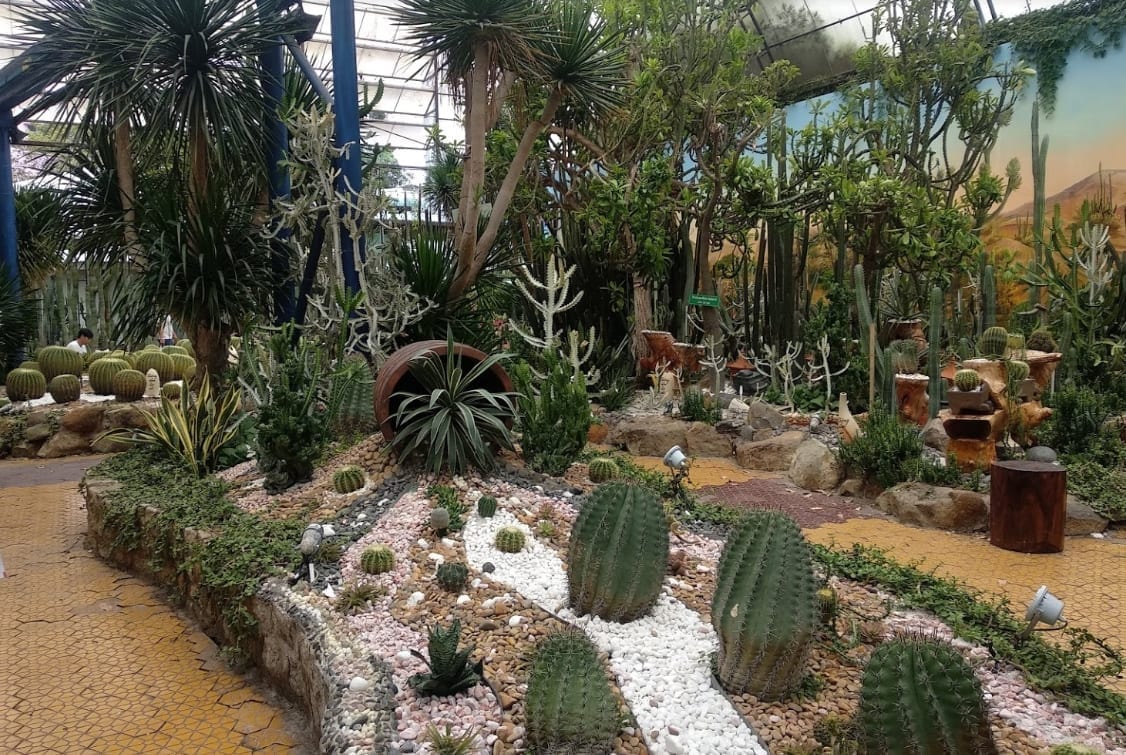 Water attractions
Once in Dam Sen, you should definitely take a ride on one of the popular water rides:
"Kamikaze . Perhaps the most extreme slide with two tracks of height 19 m. Slides have a couple of steps, so the descent will bring a lot of excitement.
"Multi-Slide . The most suitable version of the descent for the company of four people. Multicolored tracks, where you can ride on your back or belly, lead to a common pool. A great way to race for the fastest glide.
"Black Thunder . An unforgettable experience will give the descent down an enclosed slide in the form of a black tube, complete with noise and laser effects.
"Rope" . Do you want to feel like real Tarzan? Then you should definitely take a ride on "The Rope", a popular attraction designed for jumping into the water. You just need to get a firm grip on the handle and get ready to enjoy the dizzying flight over the pool, which ends with a jump into the water.
"Wild River . Thanks to special technology this attraction fully reproduces the effect of being in a rough mountain river. Fans of extreme sports will appreciate this slide.
"Tornado" . You can test your stamina and strength of mind on this ride, where the height of the slide is 20m and the length is 119m. There are many surprises along the way, which will make the descent of the "Tornado" truly unforgettable.
In addition to breathtaking slides, on the territory of Dam Sen there are many exciting children's attractions that are perfectly safe even for the smallest visitors. After the rides, you can relax in the green pavilions.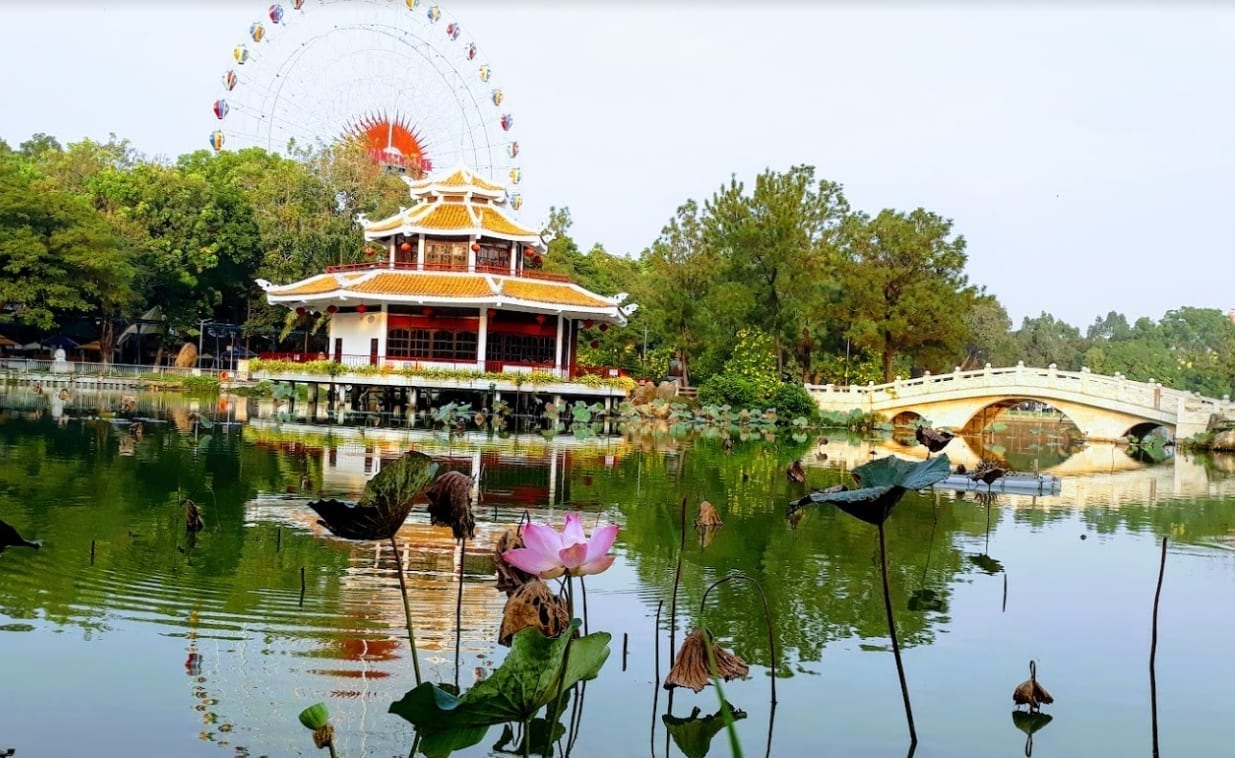 There are small restaurants on the territory of the park, where you can order a cold drink or a good meal. The menu is based on traditional Vietnamese and European cuisine. The most popular among holidaymakers is the floating restaurant Thuy Ta.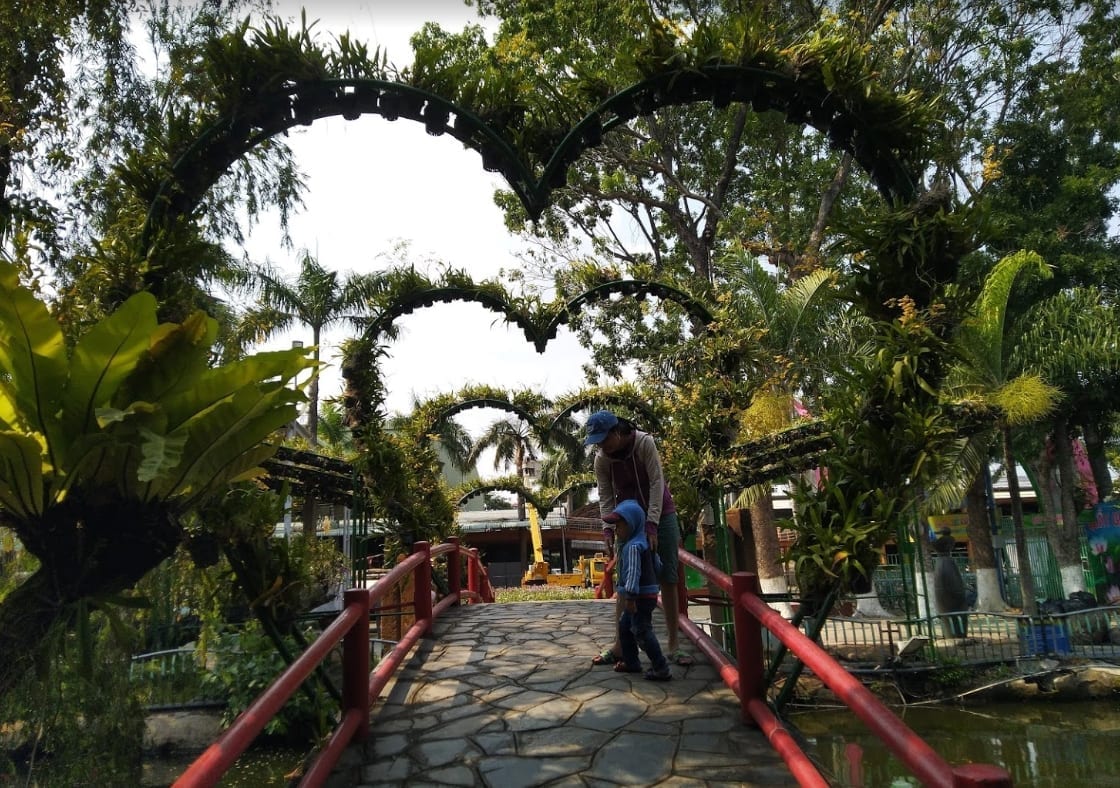 How to get there
Since the entertainment complex is close to the city center, you can easily get there by cab or city buses #38 and #19.
Opening Hours and Ticket Prices
The adult ticket price is 150,000 dong. This includes visiting all rides and slides. Purchase of souvenirs, drinks and food are paid separately.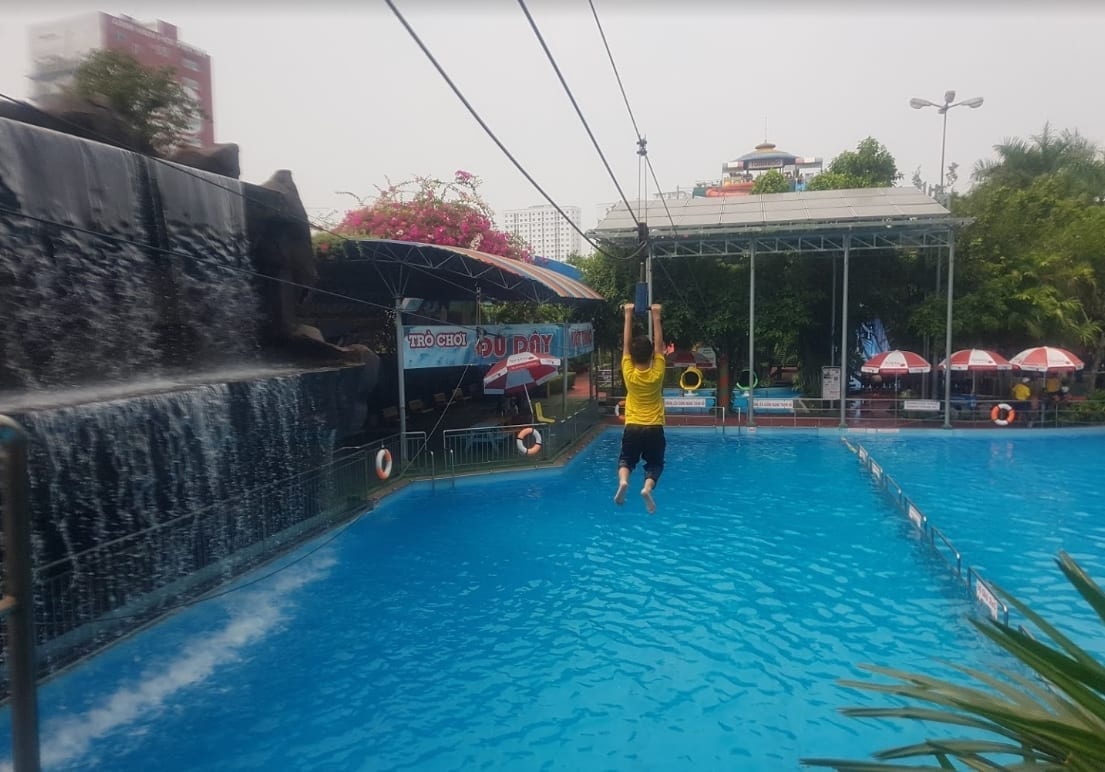 The ticket price for children is 90,000 dong. The benchmark is not the age of the child, but his height. He should not exceed 120 cm. Opening hours of the water park – from 7.00 to 17.30.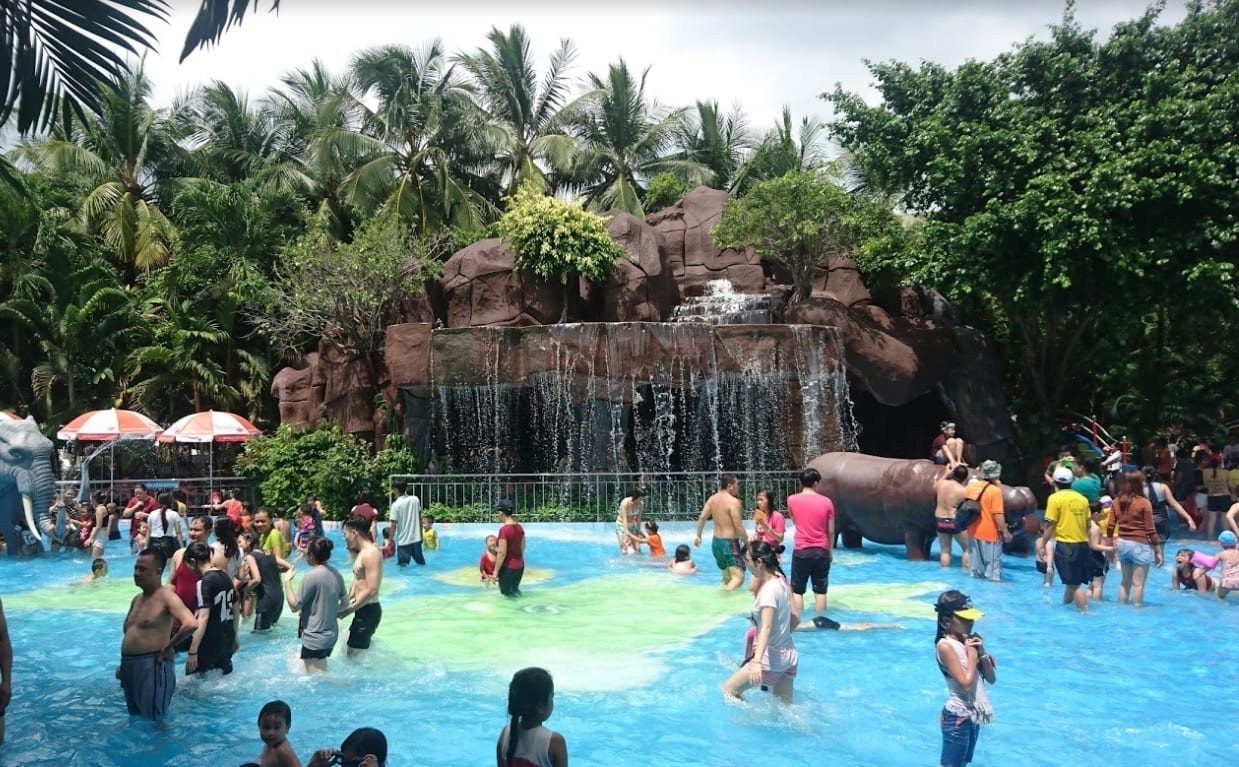 Useful Tips
It is recommended to visit the water park on a weekday when the slides are not overcrowded, there are free deck chairs, not as noisy and crowded.
At the entrance of the items can be left in the locker, paying 15,000 VND, or take them with you. The checkroom gives you a key in a plastic case that you can hang around your neck.
Convenient location, well-developed infrastructure, a variety of attractions and various recreational areas make Dam Sen one of the most popular entertainment centers in Vietnam. And even if you do not have much time, we recommend you to take a day to rest in this beautiful place.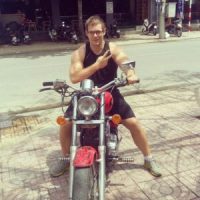 Since 2013, I have been living with my wife in different countries, including China, the Philippines, the USA, and Vietnam. I photograph and write about travel blogs.