If only Deborah is a human, she'd surely be very excited
for her first fly with me going back home on March 31, 2012 via AirPhil Express.
Yes! She was, because I was even more excited than her. LOL!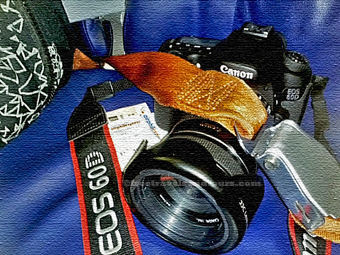 Deborah
Days before our flight, I bought her accessories. She already had flash with speed-lite, lens hood, lens UV filter, a new bag and a new cleaning set. However, there's just one thing I totally forgot to buy — Deborah's fragrances. She's just used to share mists with me and so, we have the same scents. But off course, I still plan to buy her own scented spray.
While on board, it was kind of blessing in disguise that no one's sitting the seat next to me. So I let Deborah sit beside me and had her seat belt on as well.
Isn't she looking cute with the seat belt on? Take a look at the image above.