5 reasons to go to Ecuador
Even among South Americans, Ecuador is not considered the most popular tourist destination. It would seem – the country is not affected by major internal or external conflicts, the crime rate here is certainly not higher than in neighboring Colombia, and the economy, although it is in a rather difficult situation, but slowly moving to the bright side of power. Moreover, Belarusians, Ukrainians and Russians do not need a visa to travel to Ecuador.
So what is the reason? One of the main reasons is banal lack of information. Ecuador seems to be in the shadow of its famous neighbors – Brazil and Peru. Even Colombia's notoriety has served it well, attracting adventurers like a magnet. Deprived of high-profile newsworthiness and attractions from the list of "most visited in the world," Ecuador, however, has its own good and attractive reasons to visit. Sergey Konovalenko, a round-the-world traveler, tells about them for 34travel.
The Galapagos Islands – the most famous and tourist province of Ecuador, unfortunately, it is also the most expensive. Budget option of a week trip to Galapagos will cost about $ 1000 per person. Incidentally, it is the U.S. dollar as a result of the latest economic collapse has become the official currency of Ecuador, saving tourists from conversion.
You can get to Galapagos by direct flight from Guaquil or Quito (with a connection in Guaquil) to the island of Baltra. A round trip ticket costs approximately 350-450 USD; if you can find an offer lower than 300 USD, then grab it with both hands. Ideally you should start looking for tickets about a month and a half or two months before the trip. The same situation is with accommodation – there are a lot of expensive hotels on the islands, and the budget ones are not enough, and they sell out fast. The cheapest accommodation option – $ 20 per night in the hostel, on average, the prices for budget variants range from $ 25-35. To the budget for the flight and accommodation immediately add another $100 – that's the tax fee for all visitors.
To avoid unnecessary expenses, try to make a plan for visiting the islands in advance and choose your favorite activities: wildlife watching, hiking, diving, snorkeling, kayaking … In this booking a tour in advance is not necessary – you can do it on the spot, and the prices will be better than those presented on the Internet.
Each island of the archipelago is unique, but for a stay in the Galapagos to be diverse and rich enough three: Santa Cruz, San Cristobal and Isabella. Moving between them is done with the "aquataxi" – $ 30 per ticket one way. The most convenient base for exploring the islands is Santa Cruz and its administrative center Puerto Arroyo, a small relaxed town with a famous fish market. Watching the local fishermen bustling with their catch is a separate kind of entertainment. Not far from Puerto Arroyo is Tortuga Bay, or Turtle Cove, a beach area that, as its name makes clear, is ideal for turtle watching. You'll be especially lucky if you're in the bay in April or May, when the turtles hatch from their eggs and head out to sea. There is no entrance fee to Tortuga Bay, and free entertainment is a must. That said, Tortuga's main beach, Playa Brava, is not suitable for swimming because of the strong currents, but the neighboring Playa Mansa has no problems with the currents. Another attraction is the turtle nursery, one of them – Rancho Primicias (El Chato Area). It's not easy to find, but thanks to this minor complication, you seriously reduce the risk of running into a crowd of tourists. The two easiest ways to get to the Rancho are a cab and a combination of a map and a rented bike, and the entrance ticket costs $3.
If Santa Cruz is about turtles, San Cristobal is about sea lions. La Loberia Beach, a thirty-minute walk from the island's main town, Puerto Baquerizo, is a favorite resting place for these fascinating beasts. Plus, La Loberia is great for snorkeling. Imagine: swimming next to sea lions! If you don't have your own gear, you can find a mask and snorkel at local travel agencies for as little as $5.
Isabella – the largest island in the archipelago, which will appeal to fans of hiking, because the main attraction is an active volcano Ciera Negra, the crater of which is the second largest in the world. A cab from Puerto Viejamil will take you to the start of the route, where you will have to pay another $ 30 for the services of a guide (unfortunately, they are mandatory).
Of the many tours available on the islands, only a few can be called mandatory – and the tour to Los Tuneles is just one of those. A thirty-minute boat ride from Puerto Viejamil takes you to clear pools bordered by hardened lava. Los Tuneles is home to stingrays, sharks, and seahorses. Needless to say, snorkeling and diving here is an unforgettable experience, for which you have to pay about $ 80.
There is a beautiful free attraction on Isabella – its sunsets, which is especially pleasant to meet with a bottle of rum or wine. When traveling to this island, be sure to bring extra cash. While the sunsets on the island are great, the ATMs are very, very bad.
Observing wildlife such as birds, iguanas, crabs, and turtles is possible on almost every major island, and in most cases you can do so without a tour. Galapagos fauna, which once struck Charles Darwin with its diversity and served as an impetus for the creation of "The Origin of Species", is still impressive today. The flow of tourists does not weaken, despite the cost of the visit. But anyone planning to visit the islands should remember that the local ecosystem is incredibly fragile and should be treated very carefully.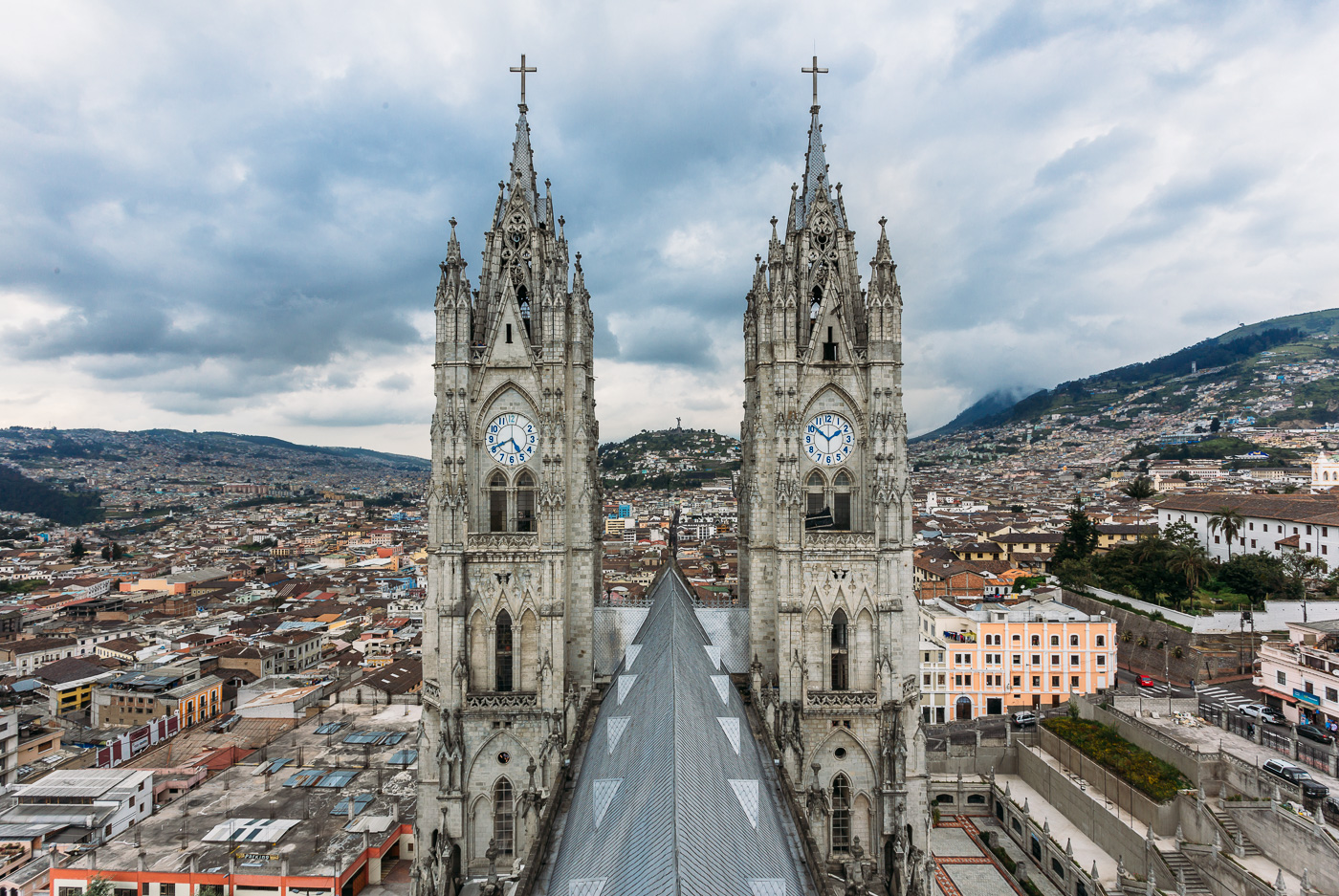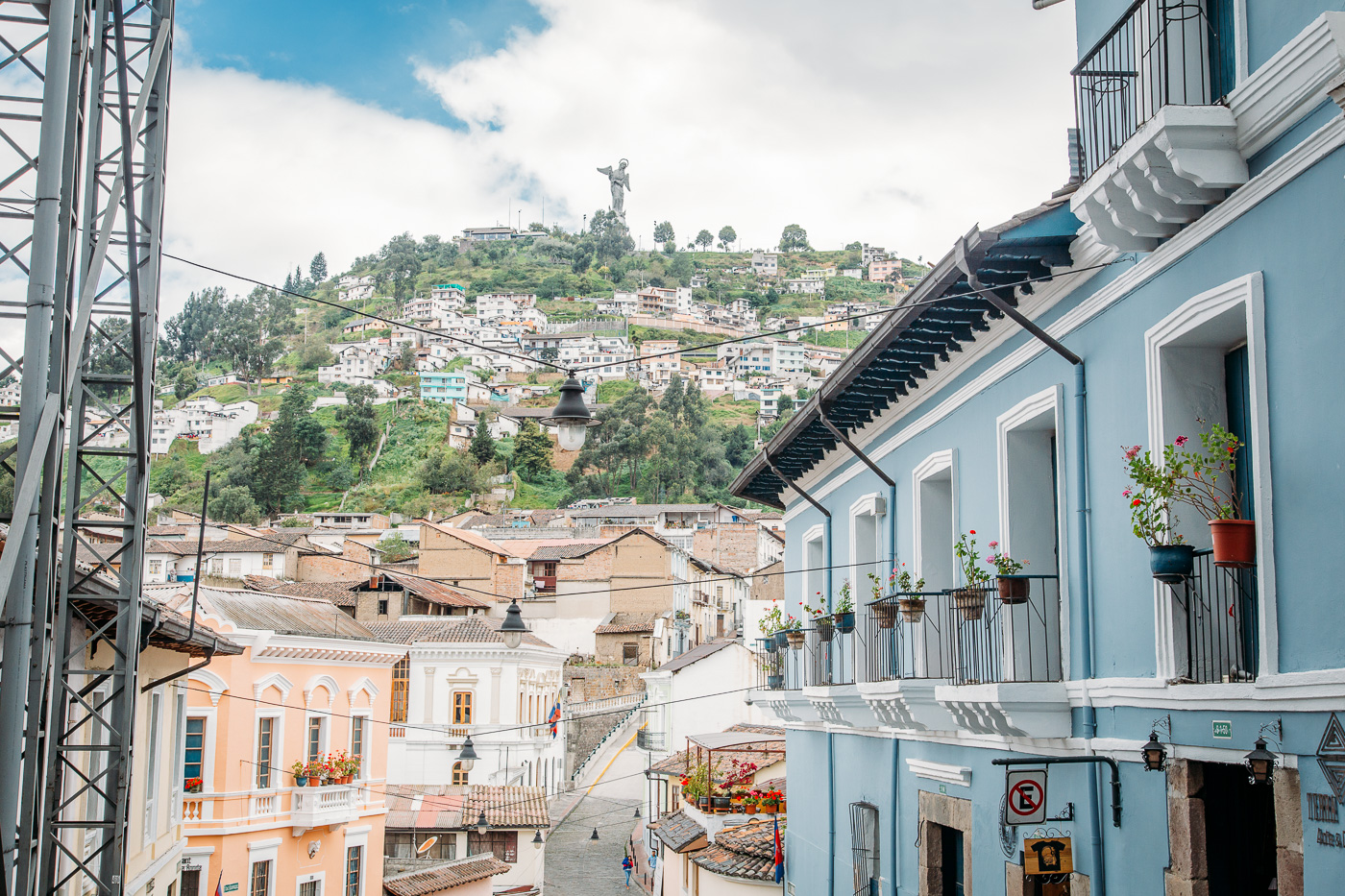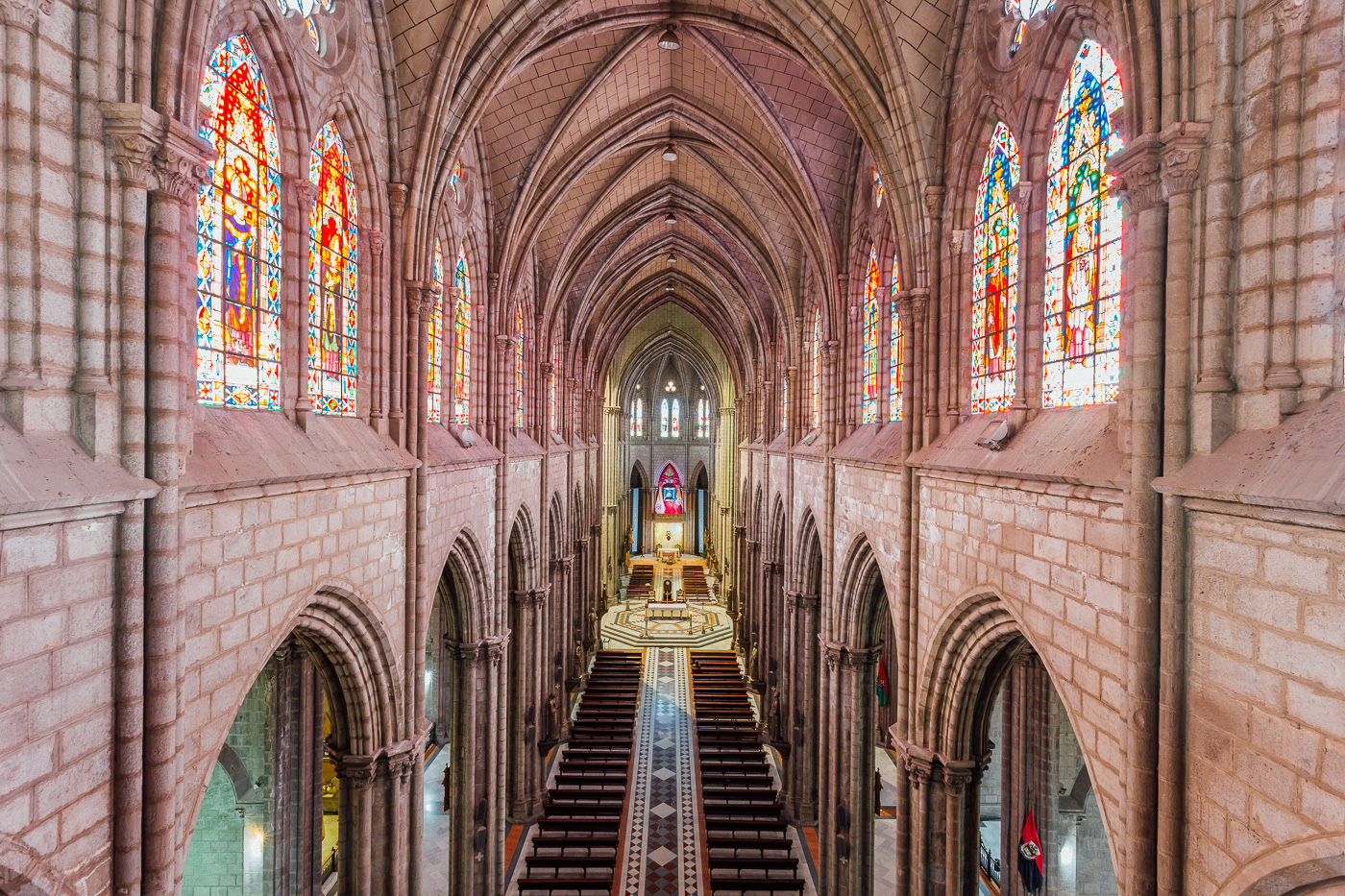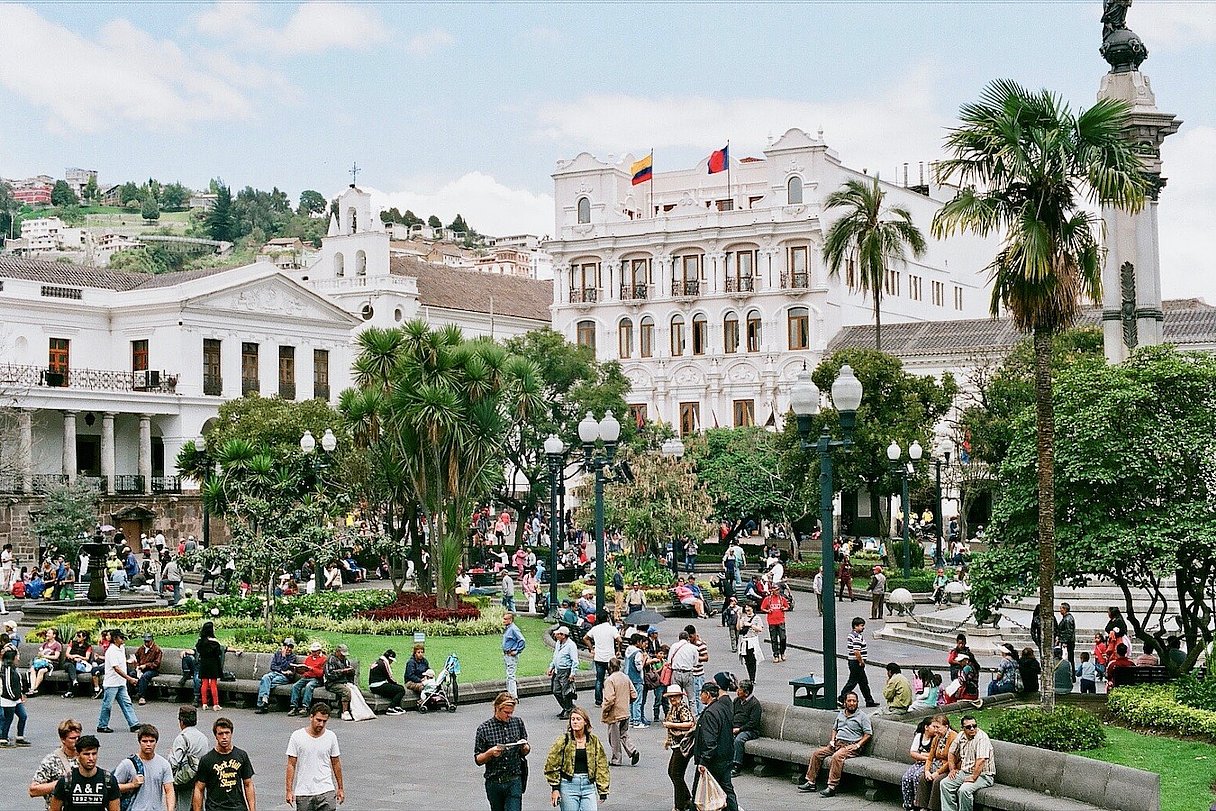 The most important rule for travelers in Central America is to stay as far away from capitals as possible. It easily applies to Bogota, Caracas or even La Paz. But Quito is another matter. Of course, the locals will certainly warn you not to get too relaxed in the city, yet the security situation here is much, much better than in the aforementioned capitals. But just being safe, especially for a tourist who is used to Europe, is not enough. And that's where Quito's trump card comes in. The fact that the historic center of the city is actually beautiful and well-maintained, police officers ride segways, and some streets can easily be mistaken for Madrid or St. Petersburg.
In addition to the standard museums, churches, and squares, there are some unique activities, such as climbing to the top of Ruca Pichincha. The Teleferico cable car to Pichincha is located 30 minutes from the center of Quito, between La Comuna and La Comuna Alto, at the corner of Caye Mariscal Sucre. The easiest way to get there is by cab or Uber. A one-way ride will cost $8, but is definitely worth the money. The observation deck at the foot offers a great view of the city and its surrounding volcanoes, on a clear day you can easily see three or four at once. Before climbing it is worth stocking up on water and something to eat, the prices in the cafes at the observation deck will not make you happy.
You don't even need an Uber to get to one of South America's most unusual parks, the Center of the World ($7.5 to enter); you can catch a city bus in the downtown area. A line runs through the park dividing the planet into hemispheres. The park was created before GPS and, as it turned out later, the park line diverges from the real one by about 200 meters. The road to the park is a chance to look from a safe distance at not-so-well-to-do neighborhoods.
As you walk around Quito, you can't help but feel that everything here is in balance and harmony. Urban areas alternate with sprawling parks. There is no drunken revelry or ceaseless festivity, but for those looking for a great night out there is always room in one of the many bars and clubs of La Mariscal. Local legend Finn McCool's Irish Pub (Diego de Almagro N24-64 and Joaquín Pinto) – yes, yes, an Irish pub in Ecuador! Every gringo must visit here – simply because pretty much every gringo who has visited Quito before you has probably checked out Finn's as well. All in all, Quito is big enough not to get bored in a couple of days, but at the same time, it's not a giant metropolis with its crazy pace and noise.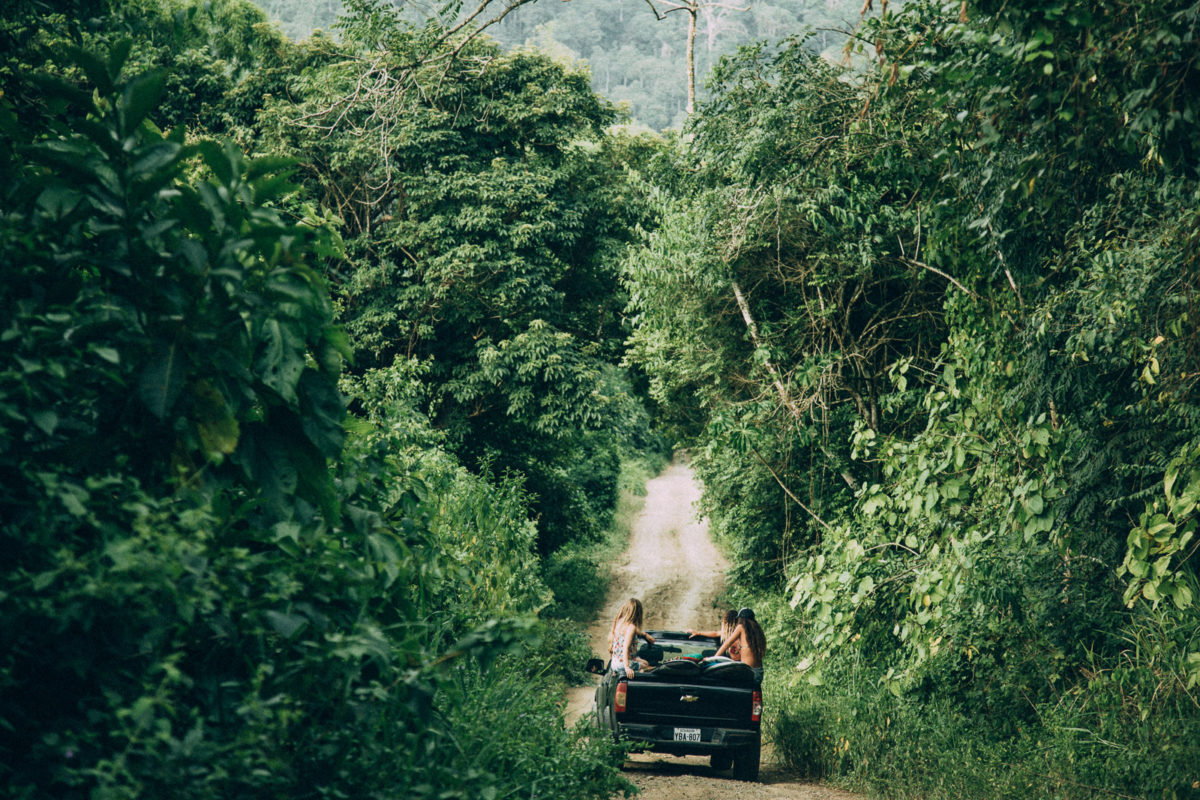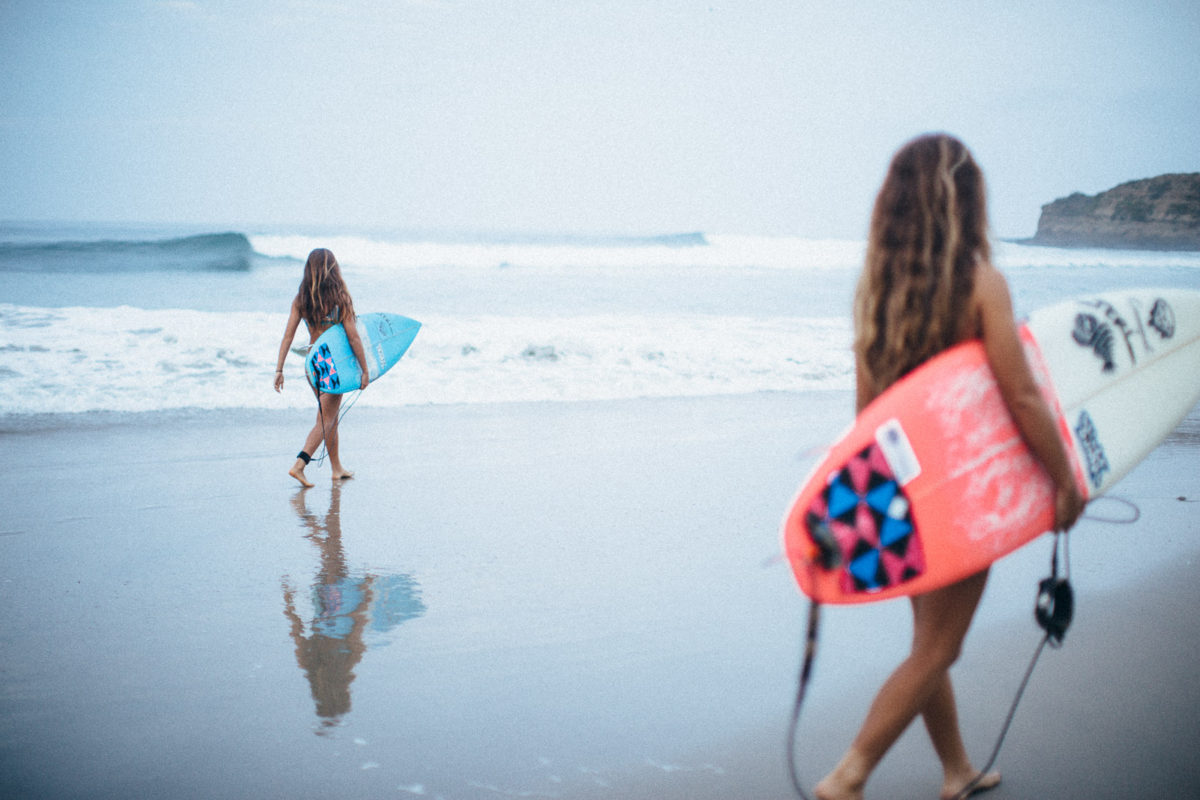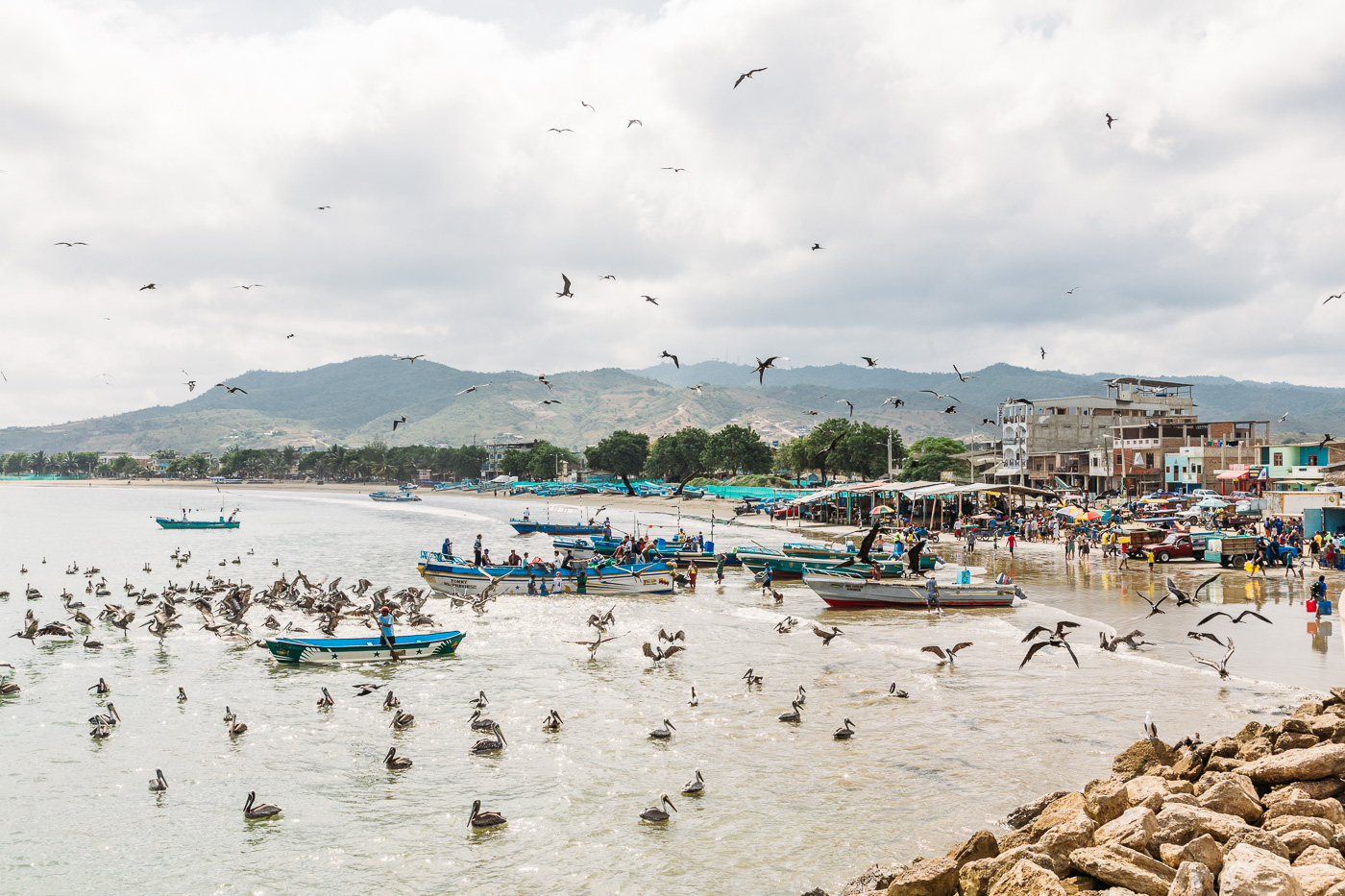 If you pick up a map of the country and a pencil, you can easily divide Ecuador into three zones: the jungle, the sierra and the coast. Such a natural trinity is a space for choices, possibilities and options. Tired of lying on the beach? Pack your backpack and go to the mountains! Cold in the mountains? You can always get into the jungle.
The eastern part of the country, the jungle, is the Amazon jungle. Navigating here without a guide is almost impossible and rather pointless. Only an experienced local will help you get into remote Indian villages, show you wildlife habitats and all the things people go to Amazonas for in general.
Prices for jungle tours range from $90 to $600 (you can and should bargain here!) depending on the number of days, program, and comfort. You can start in the tiny village of Puyo, aka "Gateway to the Ecuadorian Jungle." The shortest route to it carries the resounding name of "Waterfall Road" and is well deserved as a separate attraction as well as the most beautiful road in the country. Another jungle destination is Coca, a port town where you can catch water transport to surrounding villages or compose a complicated, multi-day itinerary to Brazil or Peru.
Central Ecuador's sierra is a band of cloud-wrapped highlands, with its snow-capped six-thousand-degree peaks, the most famous of which is Cotopaxi, a perfectly conical stratovolcano, a cousin of Japan's Fuji. Even if volcanoes do not surprise you anymore, it is worth a look at Kotopahi, in the non-existent ranking of the most beautiful volcanoes he would definitely be in the top five. For those who want to go above and beyond – a tour to the top of Cotopaxi will cost about $ 150-200. The Sierra gives great opportunities to the knights of the backpack and tent – one-, two-, and three-day routes of varying degrees of difficulty. Unlike the jungle, you don't need a guide here at all – most of the trails are obvious even without a map. "Checkpoints" in this part of the country are the cities of Latacunga, Riobamba and Cuenca. Cotopaxa and Laguna Quilotoa (another popular trail) are easiest to reach from Latacunga, where you can find a guide for the climb. Riobamba is the shortest route to Chimborazo and El Altar volcanoes, and Cuenca will help you get to El Cajas National Park. For all three cases, the same scenario applies – just get to the city bus terminal. When you spot a tourist, the staff of the transportation companies will immediately start shouting out the names of the destinations you are interested in.
The self-proclaimed "adventure capital" of Baños de Agua Santa, or simply Baños, a small town, the center of which is packed with travel agencies, deserves special mention. Its name (literal translation of "baños" – is a bath, bathing or even a toilet), the city has received because of the many hot springs. Within a radius of 40 minutes from the main square you can find three such pools. Admission to the nearest and most popular of them – Termas de la Virgen, will cost $2. To find the baths, choose one of the streets – Caye Martinez or Caye Montalvo – and move east to the end of the street, towards the waterfall of Cascada de la Virgen. The springs are located right at its foot. It is at Baños that the "Road of Falls" to Puyo begins. You can travel it by tourist bus, or rather, converted for this purpose truck, rent a bike for a modest $ 10, or take public transportation, skipping in your desired places. "Road of Falls" goes through the picturesque green mountains, passing three major waterfalls, the most impressive of them – Pailon del Diablo (Pailon del Diablo). For those who like extreme entertainment there are ziplining and rop-jumping spots along the road. Here in Baños is also the famous tree house with the "swing to nowhere" whose pictures are so popular on the Internet. A special bus a few blocks from the main square for the same $2 will take you right to the house. And you can also find the most honest I love Banos ("I love the bathroom/toilet") tourist T-shirts at the markets!
Moving from east to west, you'll hit the third zone, the hot Pacific coast. The main city of the coast, Guaquil, has the unfortunate reputation of being the most dangerous city in Ecuador and does not make a very pleasant impression. A much friendlier option is the local "gringolandia" (Latin Americans call the high concentration of white tourists), the hippy town of Montanita, where it is easy to find a companion for further travels around the country. It should be noted that such characteristics as "dirty", "dusty" and "stuffy" with small adjustments apply to most coastal settlements, and Ecuadorian beaches, at least those that do not belong to the Galapagos Islands, it is difficult to call the best in the world. But even here, if you wish, you can always find a secluded and peaceful piece of sand and ocean.
As it happens, the aforementioned national parks do not have their own websites, and the Ministry of Environment website is rarely useful. For information, it's easiest to turn to one of the third-party resources, such as Ecuador Explorer.
Tours in Ecuador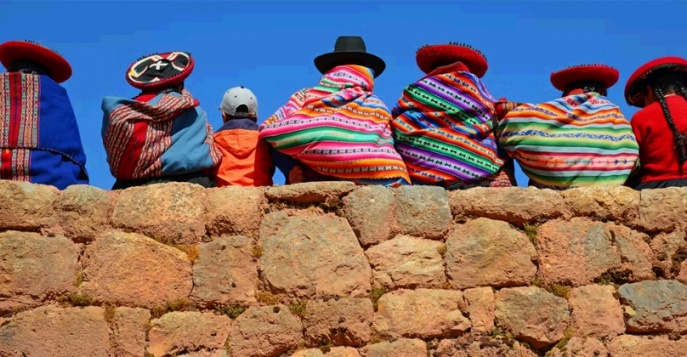 order
The company "Our People" offers you to go on a trip to the middle of the world – the Republic of Ecuador. This wonderful place is famous for its many historical monuments, breathtaking scenery, active volcanoes.
Rules of entry to Ecuador in 2022-2023*
– Certificate of negative antigen test result obtained three days prior to arrival in Ecuador.
Health officials will also check tourists for symptoms of COVID-19, and tests will be administered if necessary. If the disease is suspected, an antigen test will be required on-site. If positive, travelers will need to be isolated for 10 days in their chosen lodging and at their own expense. If the antigen test is negative, the traveler may continue the trip.
Required Documents and Certificates to Enter the Galapagos Islands
– Certificate of a negative PCR test taken 96 hours before departure for the Galapagos Islands. This can be the same international certificate used for entry into the country, or a certificate issued by an authorized Ecuadorian laboratory.
– A document of safe passage (salvoconducto) issued at least 24 hours in advance by the tour operator or hotel.
– Galapagos transit control card filled out online at least 24 hours before departure.
*WARNING: Due to the fact that the rules are changing, please check with our specialists for up-to-date information.
Tours in Ecuador in 2022
Tour dates: On request Price: from 4800
Tour itinerary: Bogota – Guatavita and Sipakira – Cartagena – Bogota – Lima – Cuzco – Sacred Valley – Machu Picchu – Cuzco – Lima – Quito – Cotopaxi – Baños – Quito
If you want to get away from the daily grind and miss something very, very bright and full of new impressions, a trip to the three countries of Latin America – Colombia, Peru and Ecuador – is definitely the best solution for you! Unusual places enriched with colonial culture, mesmerizing nature and a spirit of celebration – this is how you can describe these three countries. And yet, these places are very different from each other. Learn more about the culture and history of the three countries, visit all the most popular and beautiful locations, and discover the world of Latin America!
Tour dates: Weekly from Thursday to Monday Price: from $2,455
Cruise itinerary: Baltra Airport – Mosquera Island – Port Egas (Santiago Island) – Rabida – Urbina Cove (Isabela Island) – Tagus Cove (Isabela Island) – Cape Espinosa (Fernandina Island) – Cape Vicente Roca (Isabela Island) – Baltra Island – El Chato (Santa Cruz Island).
"Galapagos Legend offers exciting 3, 4, 7 or 14-day cruises through the beautiful Galapagos Islands. Various itineraries are available, exploring different groups of islands.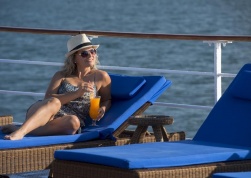 Duration: 4 days / 3 nights
Dates: weekly from Monday to Thursday
Flight: not included.
Cruise dates: Weekly from Monday through Thursday Price: from $1,842
Cruise itinerary: Baltra Airport – Bartolome Island – Plaza Sur (Placas Island) – Seymour Norte Island – Cape Pitt / Pitt Island (San Cristobal) – Witches Hill (San Cristobal) – Cerro Colorado – Turtle Reserve (San Cristobal) – San Cristobal Airport.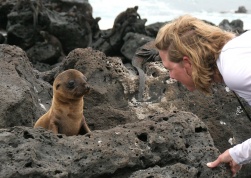 Duration: 12, 9 and 8 days
Dates: by request
Flight: not included.
Tour dates: by request Price: from 4027 USD
Itinerary: Quito – Cotopaxi – Baños – Quito – Galapagos Islands – Santa Cruz Island – Isabel Island – Fernandina Island – China Hat Island – Mosquera Island – Floreana Island – Española Island – Lobos Island – San Cristobal Airport
Take an unforgettable trip to Ecuador and the Galapagos Islands! Explore the capital Quito, visit the equator line, National Parks with volcanoes and waterfalls. Afterwards, an incredible eight-day cruise through the Galapagos Islands awaits you, where you'll meet the people of this unique place. Land on islands with pristine flora and fauna, snorkel and observe the legendary inhabitants of the Galapagos water world!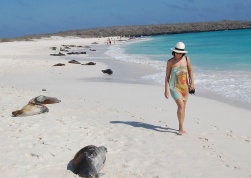 Duration: 15 days
Dates: by request
Flight: not included.
Tour itinerary: Quito – Galapagos Islands – Quito – Amazonia – Papayacta – Cotopaxi-Quito.
You have an excellent opportunity to see mesmerizing, alluring, mysterious Ecuador and the famous Galapagos Islands in two weeks, naturally blend into the pristine nature and meet its lovely inhabitants.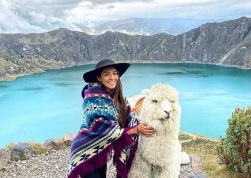 Duration: 11 days
Dates: by request
Flight: not included.
Itinerary: Quito (City Tour and Equator Line) – Quilotoa Volcano Crater – Volcano Avenue – Baños (City Tour) – Waterfalls (Agoyan, Manto de la Novia and Pailón del Diablo) – Amazonia (program with Casa del Suizo Lodge 3 days/2 nights) – Papayakt Thermal Springs – Galapagos Islands (program with Silberstein Hotel 4 days/3 nights) – Guayaquil
On this amazing trip you will see the traditional popular places of Ecuador as well as the Amazon, one of the most biodiverse places on the planet! You'll visit colonial towns, the equator line, the colorful Otavalo Indian Market, the Amazon River Basin, the magical Galapagos Islands, and much more. You can extend your stay in the Galapagos or relax in a hotel on the Pacific coast of Ecuador.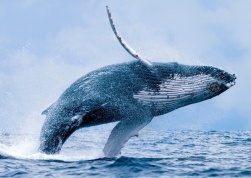 Duration: 11 days
Dates: by request
Flight: not included.
Tour dates: by request Price: from 2990 USD
Tour itinerary: Quito – Quilotoa – Baños – Galapagos Islands – Salinas – Guayaquil.
Do not put off your visit to Ecuador. You have no idea how diverse and interesting the country is hiding in the shadow of its popular neighbor Peru! There is little information on the Internet about this small country, but we are happy to correct this misunderstanding. This tour is a great opportunity to see not only Ecuador on the mainland, but also the Galapagos Islands. You'll see the mesmerizing snow cones of dormant volcanoes and crater lakes, stroll the cozy streets of colonial towns, and watch graceful humpback whales. Cuddle with seals and ride on giant turtles. And be sure to make a wish while being on both hemispheres of the earth at the same time. Rest on the coast of the Pacific Ocean will be a great end of the trip.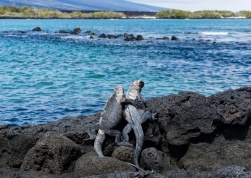 Duration: 11 days
Dates: 10.09.22, 10.31.22
Flight: not included.
Tour dates: 9.10.22, 31.10.22 Price: from 3190 USD
Tour itinerary: Quito – Quilotoa – Baños – Riobamba – Ingapirca – Cuenca – Cajas – Guayaquil – Galapagos Islands.
We invite you on an amazing journey through Ecuador and the Galapagos Islands! Ecuador is one of the most beautiful and diverse South American countries. You will walk in volcanic craters, see colonial architecture, and relax in the thermal springs at the active volcano Tunguragua. In the town of Riobamba, take a high altitude train ride on the only railway line that survived numerous earthquakes. Visit the ruins of the ancient city of Ingapirca, whose history is still a mystery.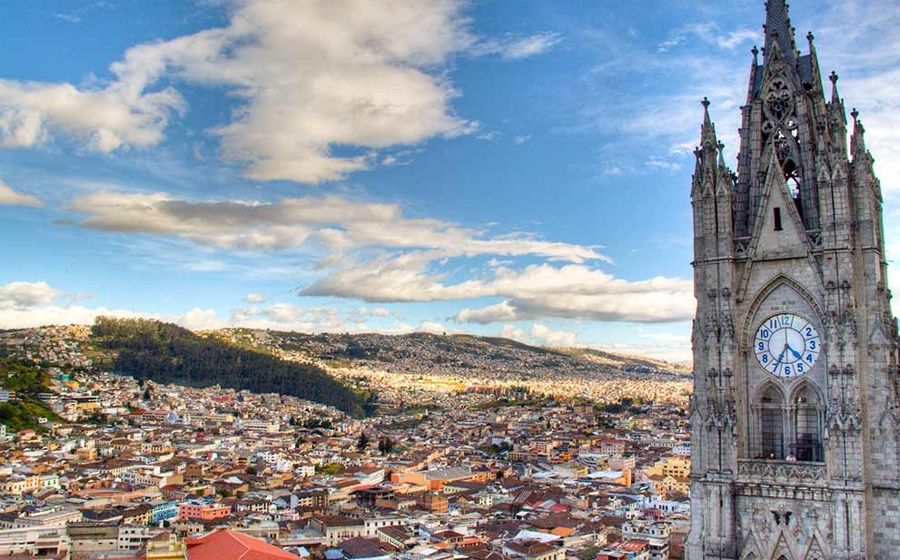 Duration: 14 days
Dates: by request. Check-in for New Year and May holidays is possible!
Flight: not included.
Incredible nature, interesting excursion program, crystal clear Pacific waters, ancient volcanoes and invigorating mountain air – all this beckons to go on a trip! We invite you to a group tour to Peru and Ecuador with rest by the ocean on the Galapagos Islands. The program includes sightseeing tour of Lima and the ancient architectural gems of Cusco, an excursion to one of the Seven Wonders of the World.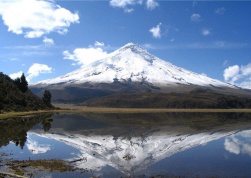 Duration: from 8 days
Dates: by request
Flight: not included.
Ecuador is a country of colorful colors, amazing landscapes and majestic mountains. There is a rich flora and fauna to discover.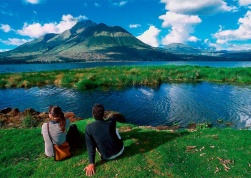 Duration: 14 days
Dates: by request
Flight: not included.
Itinerary of the cruise: Guatemala – Costa Rica – Panama – Ecuador
The company "Our People" offers to see with the eyes all iconic places of Latin America without exhausting flights and transfers. Go towards the fantastic nature and unique culture of Guatemala, Ecuador, Panama and Costa Rica. The exclusive combined tour on a comfortable cruise liner allows you to feel like a courageous explorer and a true traveler.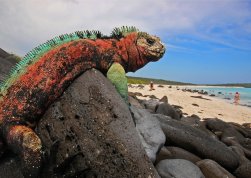 Duration: 5 days
Dates: by request
Flight: not included.
We offer you an exciting journey to the Galapagos Islands famous for its endemic flora and fauna. Pristine snow-white beaches ideal for swimming and snorkeling, a huge variety of birds, funny penguins, ubiquitous sea lions, giant turtles, tropical fish of bright colors – all this is enough to get a lot of impressions from the trip.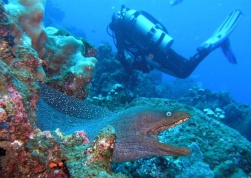 Duration: 10 days
Dates: by request
Flight: not included.
A fascinating adventure tour for adventurous travelers and diving enthusiasts. See the marvelous land of Ecuador right in the middle of the Earth and the Galapagos Islands where you will discover the fauna and flora of the island as well as dive the islands with over 400 types of animals!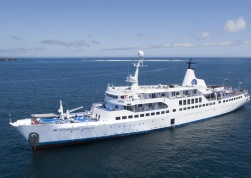 Dates: by request
Flight: not included.
The M/V Galapagos Legend cruise liner seats 100 passengers. This ship combines the convenience of installations with excellent service, a variety of activities on board, delicious food, music, board games, etc.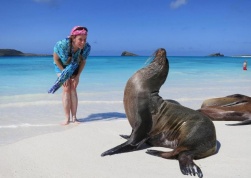 Duration: 8 days
Dates: by request
Flight: not included.
Cruise dates: by request Price: from 12 450 USD
Cruise itinerary: San Cristobal – Genovesa Island, Darwin Cove – Seymour North and Sullivan Bay – Cape Moreno and Punta Mangle – Santa Cruz and Santa Fe Islands – Gardner Bay, Punta Suarez, Española – Cerro Brujo, San Cristobal – San Cristobal.
These are islands where animals look at people with curiosity, not the other way around. Inspiring and informative, each island has its own species and strengths, from dramatic landscapes to nesting colonies of endemic birds. You'll see sea and land iguanas, giant turtles, lions, penguins, blue-footed boobies and magnificent frigates. These may not be the biggest islands, but be prepared for big surprises.
Ecuador Sightseeing and Historical Tours 2022-2023
The Republic of Ecuador, tours to which are very popular among travelers, is located in the "heart" of the world. To be more precise – on the west coast of South America.
The company "Our People" offers its customers different types of tours. The most popular are sightseeing tours to Ecuador. On average, the length of a standard tour to Ecuador takes seven days. As a rule, the itinerary includes the picturesque cities of Quito and Otavalo.
The capital of the state – Quito, located in close proximity to the active volcano and is included in the UNESCO World Heritage List in 1978 for its many architectural structures, made in the Spanish colonial style. There are more than 50 churches and 12 monasteries in this old town. Another "highlight" on Ecuador tours is the grand poncho market, which takes place every Saturday in the central square of the capital.
Group combined tours to Ecuador may consist of several itineraries. The most popular is "Peru-Bolivia-Ecuador." It is a vacation for those who want to get a lot of impressions in a short time. Customers who bought individual tours to Ecuador, our travel agency offers to supplement the standard tour package inspection of volcanoes.
Most combined tours to Ecuador are more affordable than visiting each country separately. Follow our news to get a unique opportunity to visit, in addition to Ecuador, the most beautiful parts of Costa Rica, Jamaica and Brazil. Discover new horizons together with the company "Your people". Choosing tours Ecuador, the price is better than ours – you will not find.
Exotic tours in Ecuador at prices not much different from a good beach holiday at the Mediterranean coast. But so many vivid emotions and unforgettable experiences you can not give even the most respectable European resort. The spirit of adventure and the excitement of the discoverer will not leave you during the whole trip. Delightful nature, unique culture, exotic local entertainment will leave no time for boredom.
The prices of tours to Ecuador vary depending on the season, travel duration, itinerary, choice of optional excursions, hotel accommodation options. The company "Our People" offers tourists a rich overland programs, sea voyages on a cruise ship and combined VIP-tours. South American tours are very popular. In two weeks you will visit Peru, Chile, Bolivia, Ecuador in tours at more than reasonable prices.
On the tours we offer in Ecuador, prices depend on the season. The "high" season in this South American country is in early winter – the optimal period for beach holidays, fishing and diving. Holidays in Ecuador are more expensive this time of year, but December and January is the most suitable season for a cruise around the Galapagos Islands. If you are more attracted to mountain climbing, hiking and trekking, choose a cheaper holiday from August to December.
Booking tours to Ecuador in the company "Your People", you can be sure that you will not only have a good rest, but also get the most interesting information, visit unusual excursions with a qualified guide.