A complete list of holidays in France
In this article I will give a complete list of public holidays, school vacations, and festivals in France.
Public Holidays
France has 11 public holidays (French for jour férié ). On these days, people usually get an official day off.
I make a reservation, because some important professions (hospital staff, law enforcement, etc.) are not covered.
For the tourist, the local public holiday means the following: some establishments, banks, grocery stores and tourist attractions will either be closed or work with reduced hours. As for public transport, on such days it either runs much less frequently than usual, or does not run at all. This depends on the region of France and on the particular holiday.
January
New Year
January 1 in the country is New Year (Jour de l'an). But all the fun takes place the night before (the evening of December 31). And what kind of fun it is – read the article: "How to celebrate the New Year in France: 14 interesting New Year traditions.
March, April
Easter Monday.
This is the Monday following Easter ( Lundi de pâques ), and since Easter Sunday falls on a different date every year, this holiday is shifted every year.
You can read about how Easter is celebrated in France in the following articles:
Easter Sunday: traditional food, games, what to visit,
Easter Monday: a giant omelet in Bessières.
May, June.
May has the most holiday dates, and tourists should keep this in mind, because on these days places and institutions will be closed, and transport will be much less frequent.
I talk more about this in the article "May is the worst month to visit France.
Labor Day
Although there are 11 official days off in France, it is May 1 that workers across the country get a paid day off – this is regulated by law. The other 10 are at the employer's discretion. I should note that May 1 falls on two holidays – Labor Day (fête du Travail) and Spring Festival (fête du Muguet).
Read about what a tourist can do at this time in the article "Why everything is closed in France on May 1.
Victory Day
Victoire 1945 is celebrated in many European countries, and in France, it falls on 8th May. It commemorates the end of World War II. To learn more about the significance of this holiday for Europe and the world, I tell you in this article: "Victory Day – how it is celebrated in France.
Ascension Day
The holiday is celebrated on the 40th day after Easter, so it always falls on Thursday (Jeudi de l'Ascension) . For this reason, the French usually take the day off on the Friday following it, thus making a long weekend. This phenomenon is called "FAIRE LE PONT", literally "to make a bridge".
Pentecost
It is celebrated on the 50th day after Easter (Sunday), hence the name (Lundi de Pentecôte). It is also called the "Day of the Holy Trinity" and the "Feast of the Spirit", because it is associated with the descent of the Holy Spirit upon the apostles, as described in the New Testament.
July
Bastille Day
July 14 is France's national day (Fête Nationale) , the Independence Day of the Republic and one of the most widely celebrated holidays in the country.
From the name it is clear that everything is connected with the storming of the Bastille prison-fortress, which gave rise to the Great French Revolution.
August
Assumption of the Blessed Virgin Mary
On August 15, Catholics celebrate the Ascension of the Virgin Mary (Assomption) into heaven after her passing (Assumption). Many families spend this time with their families.
November
All Saints' Day
All Saints' Day (La Toussaint) is a Catholic family holiday celebrated on November 1 . People go to cemeteries to honor their deceased loved ones.
Memorial Day
November 11 day commemorates the end of World War I as a result of the signing of the Armistice of Compiègne in 1918. It is celebrated in most Entente countries: in Great Britain, Canada and France it is called "Memorial Day", in the United States it is "Veterans Day", in Serbia it is "Armistice Day".
December
Christmas
On December 25, Catholics celebrate the birthday of the baby Jesus. Although it is a religious holiday, most French people associate it more with family values. The Christmas tree is the symbol of the holiday, and families have a festive dinner (réveillon) at home .
Informal holidays
In general, this list may be too long, so I have reduced it to 13, leaving only the most popular ones.
The Day of the Three Kings
Exactly 12 days after Christmas, on January 6, Christians celebrate a holiday called the "Day of the Three Kings", "Day of the Magi", "Epiphany" or "Epiphany". In France, there is a tradition of eating the so-called "royal pie" – I write about that in a separate article: "How the Three Kings' Day is celebrated in France.
It's also the time when the carnival season starts in France.
Candle and Pancake Day
February 2 in Christianity is the 40th day after the birth of Jesus, on which day he was brought to the temple. In Catholicism, it is customary to have Masses and candlelight processions on this day. The faithful come with a candle, they light it during the service, and the priest sprinkles them with blessed water.
And about why the French eat pancakes on this day, I tell you in the article: "Pancake Day in France.
Valentine's Day
Although February 14 is not such a popular holiday in France than in other countries (like the U.S. and Canada), many French couples give their soulmates flowers and have a romantic dinner on this day.
By the way, there is a town in France called Saint Valentine, whose authorities have decided to attract tourists in love. How? I write in an article: "A French town that lives off Valentine's Day.
Fat Tuesday.
Celebrated 47 days before Easter and the day before Lent (Ash Wednesday). On this day, the season of carnival festivals comes to an end.
St. Patrick's Day.
It's actually an Irish holiday, but some immigrants and enterprising French people don't mind sitting in Irish pubs on March 17 if they can.
Laughter Day.
April 1 is "World Laugh Day" or "Fool's Day," when it is customary to play pranks on friends. In France, it's called "Poisson D'avril," which translates to "April fish" – children stick paper fish on people's backs.
May Day
In France, May 1 is not only a day of labor and the official day off, but also a holiday of lilies of the valley. On this day it is customary to give these flowers to friends and family members. And if there are 13 bellflowers in a sprig, it means it will bring the owner extra good luck.
Neighborhood Day
The holiday is celebrated on the last Friday of May . It is a special day when people meet their neighbors to socialize and make new acquaintances.
Mother's Day
An international holiday that is celebrated in many countries around the world, but on different dates. France celebrates it on the last Sunday of May .
Music festival
June 21, the day of the summer solstice, France organizes free concerts for all comers. These concerts are held throughout the day and can last until late into the night.
Father's Day
In addition to Mother's Day, there is also Father's Day, which is celebrated on the third Sunday in June .
Halloween
Some French people don't consider October 31 a holiday, because it's an American tradition. But at the same time, people in major cities in France are increasingly celebrating the holiday.
11 things you didn't know about Halloween in France
Why the French hate Halloween and how to celebrate it after all
New Year
The main New Year's Eve events are organized the day before – December 31 . This day in France is called St. Sylvester's Day, in honor of the 33rd Pope.
How to celebrate the new year in France
Traditional New Year's Eve food in France
School vacations
The school year in France begins the first week of September.
French children have 5 more periods of school vacations in addition to the 11 official holidays. In summer it is about 2 months, the rest about 2 weeks.
If you have moved and live in France with a child, you need to know this information to choose the right dates for your vacation. If you're a regular tourist, however, keep in mind – during school vacation periods, popular places will be crowded with French families who take that vacation time.
Summer vacations
July to September
Summer vacation begins the first week of July and ends the first week of September. That's exactly two months.
All Saints' Day Vacation.
October and November.
Students get about 2 weeks around this holiday – from the third Saturday in October to the first Monday after November 1.
Christmas break
December and January
Schoolchildren's Christmas vacation begins the Saturday before Christmas/New Year's Eve and lasts two weeks. They return to school on the Monday after January 1.
Winter vacations
February and March
Starts in mid-February and lasts until early March (2 weeks). The exact dates depend on the region of France (see map below).
Spring break
April
Starts in April and lasts 2 weeks. Sometimes it turns out to go into May. Exact dates also depend on the region of France (see map below).
School vacations zones
There are 3 zones in France according to which the dates of school vacations are divided. They were introduced purely for logistical reasons – so as not to create traffic jams on the roads to popular tourist destinations.
To find out the exact dates, I use the official website of the French Ministry of Education: https://www.education.gouv.fr/pid25058/le-calendrier-scolaire.html.
Regional Holidays
In addition to the 11 national holidays, there are also regional holidays. For example, Good Friday is an official holiday in Alsace and Moselle.
The same goes for the tradition of making beet lanterns in the Lorraine region (similar to pumpkin lanterns on Halloween).
Conclusion
You can use this article as a memo to quickly find information on the right holiday and see how it is celebrated in France.
At the end, I will attach an infographic for all the holidays discussed in the article. You can download it at the link.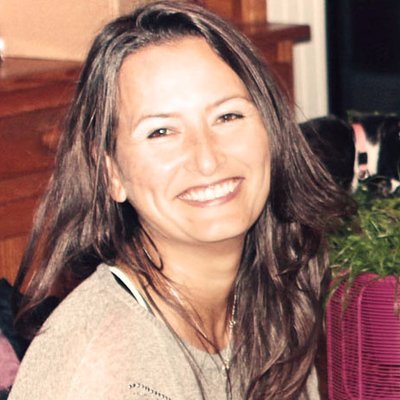 Since 2011, she has lived with her husband and 3 children in France, where they moved from America. Through her personal blog, she shares her experience of exploring the country from a foreigner's perspective.
If you found this article useful, please do a good deed by sharing it with your friends. We think they will be grateful to you, and for us this is the best reward. Let good people read good articles! Share at
Holidays on the French island of Réunion
Réunion is a French island. It is a mix of cultures: there are French, Creoles, Indians, Chinese, and the official language is French.
Christmas and New Year
The celebration of Christmas and New Year begins with the organization of Christmas fairs against a backdrop of huge amounts of greenery. The traditional decorations look especially unusual. they are made of dried cane. There are no big New Year vacations, but both Christmas and New Year are official holidays.
The tropics put their own flavor on Christmas.
The main holiday is Christmas, and not only among the winter holidays, but also in general in the year. Christmas trees are set up in central squares and fairs are held around them. Adults are offered warmed rum with spices (grog), children – sweet tea.
New Year's Eve is celebrated in the streets. The indispensable attribute of the holiday is fireworks.
For holidaymakers in hotels, as a rule, a separate holiday program.
Labor Day
The international Labor Day is celebrated on the island. Since the total population of the whole Reunion does not exceed 830 thousand people according to the latest census, there are almost no mass marches.
Not all residents are aware of what this day is. The French government traditionally writes grants to those who have distinguished themselves in terms of labor and tries to coincide their enumeration with this date. True, the level of employment is not very high, the main source of income is agriculture and benefits from the government. In recent years tourism began to develop.
May 8.
While in the former Soviet Union Victory Day is celebrated on May 9, in the EU it is celebrated a day earlier. There is usually a parade in the island's capital at this time, with many remembering the liberation of Réunion. World War II affected this territory as well. But in general, compared to the scale that this holiday acquires in the CIS, everything is quite quiet here.
There is a gradual aging among the inhabitants of the island. Young people are trying to go to France, where they have more opportunities. There remain those who can not afford such a move or are not ready to start all over again.
Bastille Day
Celebrated annually on July 14, the official holiday. This day has no direct bearing on the life and history of the island.
For the French, July 14 has lost its revolutionary nature, becoming simply a date of national pride and patriotism. They enjoy watching the speech of the President of France, in the streets they sing the national anthem. In localities like Saint-Deniz, Saint-Gilles and Saint-Pierre, celebratory fireworks are organized in the evening.
Emancipation Day
A special holiday for the island, which has its own history of origin. In the 17th century, slaves were brought here from Madagascar to work on the sugar cane and coffee plantations. This lasted until 1848, when on December 20, slavery was abolished by the government. After that, the local planters decided to seek the services of poor settlers from India and China, who were willing to sell their labor for a penny. Thus quite a few Chinese, Indians, Vietnamese, and other Orientals came to the island. All this together influenced both Réunion and its culture.
The holiday itself is celebrated on a large scale on the island. Africans, Creoles, and other natives of Africa especially celebrate the holiday.
Halloween
The mixture of European culture with Indian, Chinese and African culture has given this holiday completely new shades. Here, too, children dressed up in various costumes go door to door, but along with the witch, the scary shaman and the rakshasa, a demon from Indian mythology, are very popular. Costumes of Chinese monsters are also in fashion.
At the same time, there are a growing number of different ways to help ward off the evil spirits that roam the earth at night. Houses are decorated not only with pumpkins with candles embedded in them, but also with red lanterns, in which you can recognize the typical Chinese decorations.
Harvest Festival
The Harvest Festival has a special meaning on this island, which lives mostly by exporting agricultural products.
Sugar cane was brought to the island not by the French, but by the British during the period when Réunion after the defeat of Bonaparte was under their control. After some time, France regained this possession, but it was decided to keep the sugar cane, because the idea of growing it here proved successful.
The center of the holiday program from year to year becomes the dance with sabers – a tradition that came from the original way to thank the gods for an abundant harvest. Also at the Harvest Festival a lot of rum is drunk, both plain and heated, with different herbs and with fruit.