The Belyaevs Big Trip
Our Experience: How to Rent an Apartment in Nha Trang by Yourself
You can rent an apartment in Nha Trang either by yourself or with the help of Vietnamese or Russian realtors. Our post will help you understand how to look for accommodation in 2019 without spending a lot of time and effort.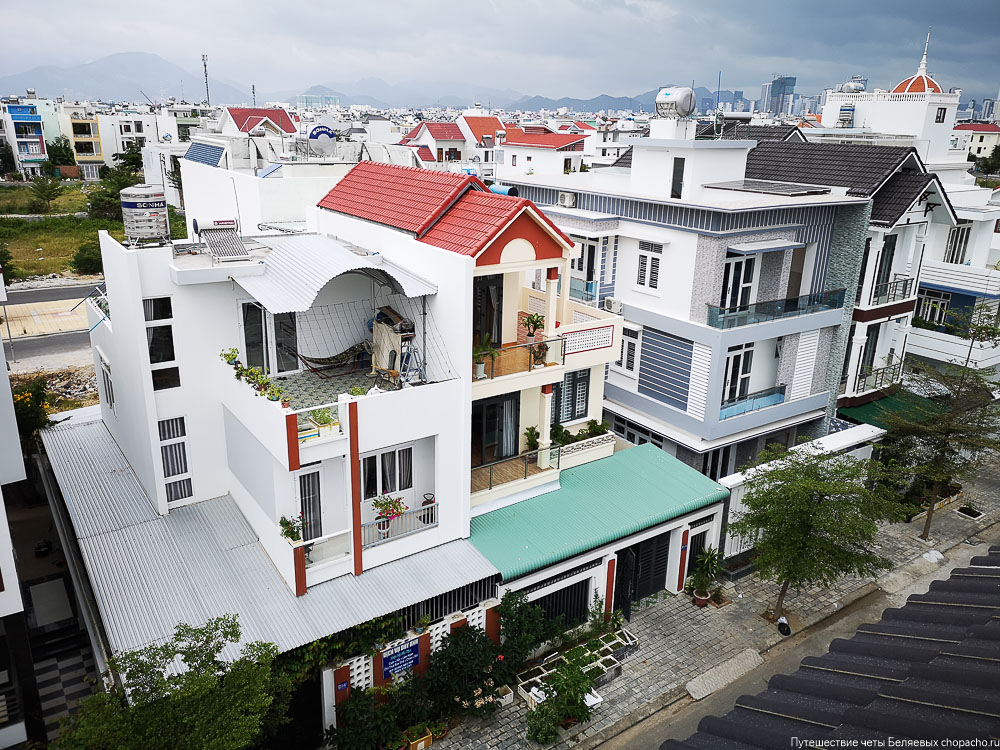 This is a theoretical article, specific prices and examples of apartments will be in the next post. But you can't do without theory, especially if you are going to Asia for the first time.
Important information for finding an apartment for rent in Vietnam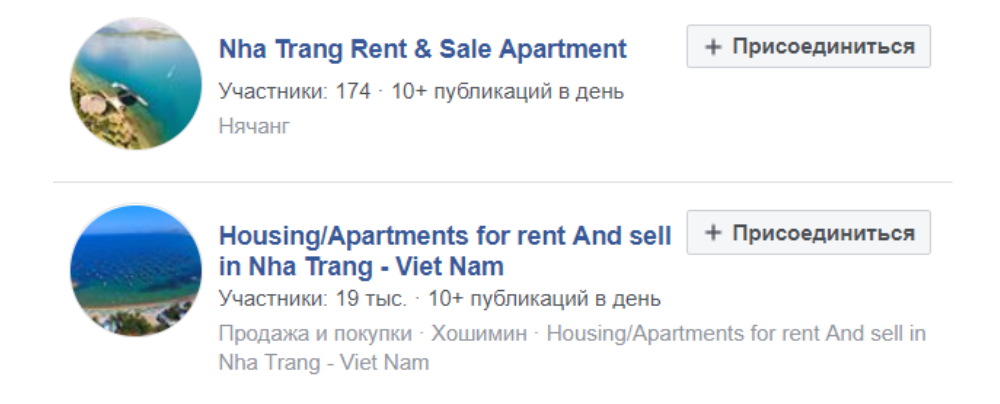 All the information below applies to long-term rentals in Vietnam. If you come on vacation, I advise you to book accommodation through booking, agoda or airbnb, getting a coupon for a discount.
In Vietnam, as elsewhere, the longer the rental period, the cheaper it is.
Read our new article: Renting an apartment in Nha Trang 2019: 6 examples
The rental market in Vietnam, and especially in Nha Trang, is very actively developing. New buildings are being built, including those with a view of the sea, old buildings are being renovated, interior designers are being hired. If in the past in Vietnam to see furniture and curtains in tone was an incredible success, now it is quite normal practice. This is what a typical small apartment for rent in Nha Trang looks like:
Vietnamese people are nice and friendly. Of course they can trick and cheat, especially if they see that you're new here, but in general, in our opinion, Vietnam is a fairly safe country for a long-term rental property, transport and in general for life.
Regarding realtors: Russian-speaking realtors add on top of the monthly rent of about $ 50. English-speaking Vietnamese – about $ 20. Money is paid by the owners, but in fact, the owners just put the price at $ 20-50 above and in fact you pay realtors, you just do not know about it. This is normal practice, do not be offended by the hosts. If you do not want to overpay, you should contact them directly.
While at home, book a hotel in advance for 2 days to come, rest and start the search with a clear head. Be sure to buy a Vietnamese SIM card (to have internet) and rent a bike for a couple of days. When you find a place to stay, the landlords will most likely help you find an inexpensive long-term motorcycle rental in Nha Trang. In this case you would not be asked for a deposit (money or passport) for the motorcycle, as you are sort of friends of the owners, and they do not take a deposit from their owners.
Start driving around the pre-selected area of Nha Trang, look for "for rent" signs and casually correspond in English with Vietnamese realtors on Facebook (that's why you need a local sim card with the Internet).
Find English-speaking realtors: type in nha trang fo rent on Facebook and you'll get a lot of groups on rentals.
Find Russian-speaking realtors (if you do not speak English):

+7 922 226-72-61 (Russian realtor girl, there is a WhatsApp),
+841252698989 (Vietnamese realtor who speaks Russian fluently, has WhatsApp and Viber),
Type in VKontakte: Nha Trang rentals and will come up a lot of groups on rentals.

Signs "For rent" or "Cho thuê" on the houses are usually small and hardly visible. There are exceptions (as in the photo below), but in general with the advertising in Vietnam is not very, so even if there is a table, they are firs find.

So here are 3 more ways to search :

Search on booking for apartments for rent in Nha Trang, look up the address and read the reviews. If everything is ok, type the address into Google maps, if the place is more or less known, you will see the phone number. Mess up and find out the monthly rent.
Right away in Google maps type in "apartment for rent" and you will see a lot of options. Pros: you can see the location, disadvantages – you can't filter by price, it's not clear whether there will be a long-term lease, whether there is a private kitchen, etc. So we'll have to write to everyone and ask. In fact, if Google maps have information on a place, then these places are probably also on booking or airbnb, so it's better to look there.

Airbnb is a good option not only for a short trip, but also for a long trip, because there you can write to the host (on booking you can't) and bargain. Filter by price, dates, see photos, and write to the host. When you pay through airbnb, the money goes to the service, not the host. The host will only be paid when you move in. And if the photos are not true or there are some problems, then please contact tech support in Russian, send photos of the place (dirty, old, etc.) and you will get your money back.

Monthly rent through airbnb can be shown very high, because hosts do not always indicate the possibility of monthly rent and you will automatically get a daily rent, multiplied by 30 days.

For prices: I always ask hosts what the best price they can offer me (the best for me, of course) and they either write that the price is listed and they will not discount it, or send a special offer. Discount for short trips is usually from 10%, for long term rentals usually much more.

Here Csaba from Budapest reduced the rent from $28 to $22 per day. The apartment, by the way, is great. Things are great in Budapest in general. If it wasn't for the presence of winter, we wouldn't have left Budapest

Why do they do discounts? It is easy: if the apartment is empty, it is easier to reduce the price than not to get anything at all.

You liked the apartment in Nha Trang, what next?

If you are sure that the apartment is overpriced, bargain. How do you do it: just make a surprised face, smile and say that your friends rent the same accommodation but for, say, $300 per month. So the locals will understand that you are aware of the real prices and will not cheat you.
You can be quoted in dollars as well as in the local currency – Vietnamese dong. Learn to quickly convert VND to a more understandable currency or use our free Telegram bot which converts VND to RUB/DOND and vice versa. How to use: register in Telegram if you are not there yet and tell our bot the amount you need to calculate, e.g: 100,000 dong, 200 rubles, 300 dollars. For simplicity, you can discard three zeros from the transfer amount and write: "1 dong". The bot will understand that you mean 1,000 dong and will transfer it.

Find out if there will be an agreement and if so, whether you will be given a Russian or English translation.
You should only pay the deposit if there is an agreement. Usually you pay for 1 month in advance + pay a deposit for another month. But it also happens: we have lived in a hotel for a long time, and paid only at the end of the month. So it's different.
Decide for yourself whether you like the hosts, whether you can solve problems with them, whether they will make concessions, whether they will try to make your stay as comfortable as possible? If the answers are no, then I think it is better not to do business with such people.
Check the apartment and the house in general for mold.

Check the quality of the wi-fi. Ask for the password and use this site to check the signal.
See if there is hot water and if the air conditioning is working.
If there are not enough chairs in the rented apartment, for example, ask for a delivery. This should be negotiated before you pay. If the Vietnamese refuse to meet you (if you have adequate demands, of course), then think about whether it is worth it to mess with them.
See what kitchen utensils are available. If something is missing, ask them to bring it. It may work

Make sure there is no karaoke near the house. Live next to the Vietnamese karaoke – it's hell, the Vietnamese love to sing, but do not know how Also see if there's construction nearby, and keep in mind that construction work in Vietnam begins at 7 am.
If you pay for electricity and water, the honest landlords will show you the meter and take pictures of the meter. You need to take pictures of the meters, too. You will get a bill in a month's time and if you take pictures of the first meter reading you can see if the bill is correct. Usually it's okay.

The room should be cleaned up by the time you check in.
Take a picture of the place. If there is any question that you broke or scratched something, you could show a photo of what the place looked like on the first day you checked in.

It seems that everything was discussed about everything Now read about specific apartments for rent in Nha Trang that we have seen with our own eyes.

If there are still questions, ask in the comments, I try to answer as quickly as possible.

How to rent an apartment in Nha Trang. Renting an apartment for a month: our experience

January 2017 (updated: 05.05.2020) 11

It is possible to rent an apartment in Nha Trang for $350-500 per month. Renting an apartment with a kitchen in Vietnam is practiced as well as in Thailand. Apartments in Nha Trang are called apartments. True, you can forget about the gym and swimming pool. Although, in some apartments we found a pool, but it's rather an exception to the rule.

This is how expensive apartments in Nha Trang look like

Apartments for Rent in Nha Trang

Below you can find apartments in Nha Trang for rent for up to 1 month. We have selected apartments by several categories. From budget, to the best apartments in Nha Trang. You can rent an apartment in Nha Trang through these links.

When renting an apartment for a month the price, of course, is calculated with a discount. Deposits are usually not required, or are asked to leave $100-200. Payment of utility bills according to the meter. Sometimes only electricity. Internet is everywhere and is always included.

What sites to look for an apartment

Apartments in Nha Trang can be found and booked independently on the following sites: – Booking – daily up to 1 month – Airbnb – daily and monthly – Agoda – there are options that may not be on other sites

Districts of Nha Trang

What neighborhoods to look for an apartment in Nha Trang? We recommend the European quarter and nearby areas, as this is the most developed area, there are stores, cafes, fruit markets, there are bus routes and the sea is not far away. In the diagram below we mark the areas of the city, where the most concentrated different serviced apartments.

Map of neighborhoods and streets with the most apartments for rent

Inexpensive apartments

A selection of apartments with good reviews that we marked for ourselves to check in for a month.

Quang Hong Phat Apartment

Gold Ocean Apartment

Nha Trang Beach Apartment

Canary Apartment

Alpha Ocean View Apartment

Blu-One

Other Budget Options

Here are a few more inexpensive apartment options we considered when we were looking for accommodations, but before the new year there were no apartments available:

Royal Apartment – several quality apartments in a small two-story building, hard to find
Little Home Nha Trang Apartment – 5 minutes from the beach near Gorky Park and Louisiana
An Phu Gia Apartment – in the middle of the European block, 5 min to the beach.
Timeless Apartment – on the second line near Galina Hotel.

More expensive apartments

VINestate Apartments

Executive Seaview Apartment

Handy Holiday Nha Trang Apartment

Expensive and luxurious apartments in Nha Trang

Luxury Sea View Apartment

Diamond Bay Condotel

The Costa Residence

Choose your apartment in Nha Trang and take it seriously. Everything should be pleasing to the eye and bring a sense of harmony. Your corner of the vacation is very important. And it is even more important that it meets your expectations.

Our experience of renting an apartment in Nha Trang

We moved from Phu Quoc to Nha Trang for the most important reason. We needed a full-fledged apartment with a kitchen so we wouldn't be hungry. So after staying overnight at the Sun City Hotel, we went looking for apartments.

Today we will talk about 3 options for apartments in Nha Trang at an attractive price even in the high season, which we were told in December. If you come to Nha Trang in September and October, these apartments will be even cheaper. They are all near the beach, within walking distance of the promenade and in a developed area, the European quarter. Maybe these particular three apartments will bail you out someday.

They are not posh, of course, but ordinary, but suitable for a month or two. Luxury apartments in Nha Trang cost from $700-1000 a month and up. And how posh? In Thailand you can rent a place of this level for $ 400-500, and in Vietnam rents twice as expensive

We went into the following apartments ourselves and considered for ourselves for a month.

1. Galaxy Apartment.

Galaxy Apartment is between second and third street from the sea, in the night market area, 5 minutes from the lotus. If you rent for a month, we were told $600 in December. Expensive. Maybe in other months a little cheaper. Or maybe not, since the complex is popular.

Бронировать на Booking.com >

We ourselves stayed here for a few days. We wrote more about this accommodation in a separate article – Galaxy Apartment.

Here are the main oddities of apartments in Geleksi: – Glass toilets (in some rooms) – Door to the next room – Door from the bedroom to the entrance – stove with one burner and no microwave

2. Camila House.

This is where we rented an apartment for a month. We paid $450 for a month for the new year. Probably cheaper in other months. Utility bills are paid separately. We paid about $30 for electricity with infrequent use of air conditioning, water is free. The building has a good location in the southern part of Nha Trang. The sea and buses are 5 minutes away. More about this accommodation, we wrote a separate article – Camila house.

Бронировать на Agoda.com >

3. Kozi Apartments.

The best option for apartments of all three. Quite a popular complex. To the beach and promenade about 10 minutes on foot. Apartments are often busy and if you are going to Nha Trang for 1-2 weeks, but want to live this time with a kitchen and a washing machine, then book them in advance.

Бронировать на Booking.com >

Apartments are kept clean and look after the appearance of the rented accommodation. The living room is separated from the bedroom with a partition. The bedroom has a mini balcony, more for show, most of which is occupied by a washing machine.

A kitchen with everything you need for cooking. Comfortable high table for work and dinner.

The apartments in the Kozi Apartments are suitable, both for a month and for longer stays. But the price seemed overpriced to us.

Monthly rent: $500 + electricity
Book the Kozi Apartments here

4 Nha Trang City Apartments

The second apartment is considerably inferior to the first in terms of warmth and coziness. The apartment has a balcony and one big room with a kitchen. This was more of a young lovers' apartment. Plus, the location is in the heart of the European neighborhood, with bars and cafes nearby.

Бронировать на Booking.com >

In our photo you see two beds, but there are apartments with one large bed if you check in as a couple.

The only thing that confused us was a leaky wall. There was bad weather in Nha Trang in December and the rains made the wall wet. We saw this only in this apartment on the 5th floor, there is no such thing in the others.

The kitchen has a hint of design, with a breakfast bar and importantly, a large refrigerator.

The bathroom is in perfect condition with modern fixtures and shower. There will be no water on the floor from the shower.

Price per month: $380
You can book the apartment at this link

5. Apartment in Vietnamese complex

The name is Vietnamese, we can't remember now. We looked at these apartments very first and if we didn't find anything, we'd rather check in here than live in a hotel without a kitchen and in a small space. A spacious full apartment on the upper floors.

It's a little dark. You'd have to live with the lights on even during the day.

Separate living room with table and chairs. A kitchen is available. We were promised a stove and microwave when we moved in.

Very nice own washing machine. In Vietnam there are no outdoor laundry machines like in Thailand, and to surrender to the laundry "Vietnamese professionals" does not want to.

The bedroom is separate, it has a view of the living room through the glass partition. The laundry is clean, but there is a musty smell in the apartment, as if nobody has lived there for a long time.

The bathroom is medium sized, but the shower is on the floor, no shower stall or shower curtain, which is not very happy.

Price per month: $350
You can not book the apartment anywhere, only come in person and arrange with the reception. The point on the map roughly

These apartments are available for rent in Nha Trang for one month. In our case, everything was complicated by the fact that we arrived in December, so most of the apartments were occupied for the new year, as well as all prices were raised. But we still found a good option for 1 day, about which we will talk a little later in new articles.