Sorry guys, but I totally forgot where I saved all our images during the tour. I remember I transferred my files from my personal computer to the external hard disk during my moving in here in my new crib. And now, I couldn't find them all. I forgot what was the file name of those album.
But anyway, I still have one here which I am very excited to share to you. This is still part of our Independence Day 2012 and M's birthday celebration, A Glimpse of the Pasig River.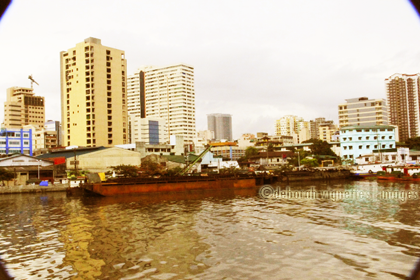 Independence Day 2012: A Glimpse of the Pasig River
Pardon me guys with my image. I am not a professional photographer but rather a feeling photographer only.
Moreover, the Pasig River, if I am not mistaken is located at the back of the Rizal Shrine. So when we had the chance to visit the place, I didn't let that moment pass by not taking pictures of the river.
But guys, I will really really try to locate all my folders of images so I can share and post them all.