All you need to know about India
Travel to India, a country with centuries-old traditions, unique culture and philosophy, becomes more and more popular every year. India is a land of contrasts: poverty-stricken areas lie beside the most luxurious resorts in the world, which can captivate the most demanding traveler by their beauty and comfort.
The richest cultural and architectural heritage, smiling people, subtropical landscapes, warm sea with sandy beaches and inexpressible national atmosphere – this combination makes a vacation in India an amazing adventure in which everyone will discover something new and exciting. In addition, a trip to India can also be a great opportunity to better understand yourself and the world around you.
The national pride of this amazing country is a number of attractions: it is architectural monuments of antiquity, and numerous museums, and the famous route of the "Golden Triangle", and the majestic Himalayas, and the sacred Ganges, and the mysterious Tibet, and the jungle of the Western Ghats, and many coastal resorts. Tour operator on India in Moscow, the company "Pantheon" offers you an exciting journey to this original country, which has preserved its legendary ancient history, architecture and worldview.
Geography
Located in the heart of Asia, on the Indian subcontinent, India is surrounded by the waters of the Indian Ocean, with the Arabian Sea to the west and the Bay of Bengal to the east. The land border of India is more than 15,000 km long, and the length of the country in both directions is more than 3,000 km across. India is the seventh largest country in the world in terms of land area. The country is bordered by Nepal, China and Bhutan in the north, Pakistan in the northwest and Burma and Bangladesh in the east. To the south, a narrow strait separates it from Sri Lanka.
Population
India has the second largest population in the world with over one billion people. The locals are pleasant, open, smiling and friendly. Moreover, they believe that any deity can visit the Earth in the guise of a guest and therefore show genuine interest, care and attention to all tourists.
Features of the mentality
It is not customary for Indians to express their feelings in public. For example, lovers in public are not even supposed to hold hands, much less hug and kiss. You can see a picture of Indian men walking holding hands. This is considered the norm and symbolizes friendship. The locals, strange as it may seem, are quite reserved in their emotions: if the interlocutor starts to gesticulate violently or raise his voice, the Indian can simply interrupt the conversation.
It is also indecent to wear long loose hair: women hide it under a headdress or gather it in a "ponytail". Also the legs of Indian women should be covered with loose clothing. At the threshold of a house, temple or hospital one must take off his shoes. The greeting gesture in India is coupled fingers of hands.
Religion
Practically all major religions of the world coexist here. About 80% of the country's population are followers of Hinduism and over 10% practise Islam. There are also Buddhists, Christians, Parsis, Sikhs, Jains and representatives of other faiths living in India.
The state languages are Hindi and English, with some states giving an official role to local dialects such as Tamil and Bengali.
It takes four working days to obtain a visa for India. There is a special visa facilitation regime for visiting the state of Goa.
When to go
It is believed that the best time to go to India is from September, after the monsoon rains are over. The influx of tourists here usually falls on November and December, because the weather in this season is perfect for traveling around the country and has a good disposition to rest.
Where to Stay
Two- to five-star hotels can be found in all major resort towns in India. However, there is an opportunity to save money by staying in the so-called hostel, or "starless" hotel, where there is only a minimum level of service and living conditions: a bed, kitchen and shower. Modest travelers can find almost free shelter and food in community ashrams, but it is worth remembering that the conditions there are rather ascetic.
Tipping
As in most other countries, tips in India are traditionally about 10% of the total amount. In large hotels they are included in the final bill, but it is still customary to give porters about five rupees and maids about two or three.
Capital
The official capital of India is New Delhi, a district of Delhi, the third largest city in the world. More than 11 million people live there. All its contrasts are clearly visible in this main city of the country: modern skyscrapers are combined with ancient ruins, premium cars with ox-drawn carriages, and young people in fashionable clothes with holy hermits.
Delhi is home to several tens of thousands of the world's historical and cultural monuments built thousands of years ago. Among the most important tourist sites and attractions are the grandiose Agra Fortress on the banks of the sacred Yamuna, the Gate of India, the Tomb of Humayun, the Nizamuddin complex, the Jammah Masjid – the largest mosque in the country, the Lodi Gardens, the pompous and majestic Lotus Temple and others.
The most popular mode of transport in the capital, which accounts for more than half of all traffic, is buses. From Delhi you can get to any region of India from the train station.
Beach Vacation
Indian resorts are famous for beach vacation opportunities, and tourists most often seek the most popular state in this regard – Goa. It is located in the southeastern part of the country, on the shores of the Arabian Sea. This area is characterized by quiet picturesque bays and coves with a flat bottom, cozy restaurants and cafes. Also known for local diving schools, where wishing to provide a complete set of diving equipment for diving in the ocean waters.
Goa is conventionally divided into two parts. The southern part is not the cheapest by local standards and comfortable resort with premium hotels and infrastructure. In the northern half of the state who wants to find budget recreation opportunities for young people with nightclubs, clubs, bars and other entertainment venues.
The state's beaches, bathed by the waters of the Arabian Sea, are the most popular in the country. Each is known for its special kind of sand. For example, the beaches of Palolem and Anjuna captivate travelers with their snow-white, Colva – with its silver color, and Arambol – with bright yellow sand, glittering in the sun like gold.
Most of the other beaches have light, fine sand. Kalangut, nicknamed 'turquoise' because of the exceptional hue of the coastal waves, is known for its pop discos and on Vagator Beach you can dance to the rhythms of the famous Goa trance all night long. Those who want to enjoy a coastal holiday, and entertainment and the big city, should go to Bombay – there you can find a beach and restaurants with a variety of dishes – from European cuisine and fast food to the South Asian exotic, and discos, where the rest and stars of "Bollywood.
Those who have come to India to admire the coconut and eucalyptus forests and mangroves, and wants not only sunbathe on the sand, but also to visit national parks and nature reserves, will come to taste the beaches of the Bay of Bengal.
In India, all the beaches are public and free.
Excursions
Many interesting excursions take place in Delhi, the capital city of India. The city is rich historical monuments and architectural masterpieces – there are ancient palace complexes, the ruins of castles, beautiful arches. In Delhi, built dozens of churches of different religions of the world, so that the dome with a cross here is often next to the minaret of a Muslim mosque and a Hindu temple – with the Buddhist. Also in the capital are many mausoleums, including the tombs of sultans, and the tomb of saints, and memorials in honor of J. Nehru and Indira Gandhi.
It will be interesting to visit Agra, the capital of the Mughal Empire, where the Great Fortress is located with a huge palace, park and temple complex, the famous Taj Mahal, the Pearl Mosque, the luxurious tombs and a beautiful water park.
The Majestic Fortress of Agra
On the way from Delhi to Agra you can visit the sacred Mathura, the city where, according to legend, Krishna was born. Among the tourists is very popular tour of the Golden Triangle – a route that includes Delhi, Agra, Jaipur, Mathura, Fatehpur Sikri, Vrindavan. A visit to the Ellora Cave Temple Complex is also very fascinating. There are 34 caves in the rocks dedicated to three religions: Jainism, Buddhism, and Hinduism.
In the southwest of the Indian peninsula is Kerala, an area of beautiful beaches and canals, temples and palaces. There is an ancient synagogue and the Dutch Palace Museum with the cathedral of St. Francis.
Tourists will have a special experience traveling to the Himalayas, where there are communities of Buddhist monks. Many people come here to visit the holy places and to think in their solitude about the meaning of life and the mysteries of the universe. Such seekers of self-discovery and truth should visit an ashram, a sanctuary for meditation and prayer, which may be a mountain cave or an entire city block.
Time
It's an hour and a half ahead of Moscow time in summer and two and a half hours ahead in winter.
Shopping
India is well suited for the thoroughgoing shopping, because the prices are quite low, and bargaining is always appropriate, so that profitable purchases can be made here a lot. The most popular and inexpensive goods in India are carpets. There are a lot of quality fabrics for the best price: it includes cotton, wool, silk, chiffon, brocade and cashmere. Tourists also pick up silver and gemstone jewelry (pearls, sapphires, diamonds, rubies, and moonstone).
Cuisine
Indian cuisine, as many people know, is characterized by the use of a large number of spices and seasonings. A special place among them is occupied by a mixture of ginger, turmeric, cardamom and nutmeg – curry. Using spices in national dishes has a special meaning and is considered a true art.
Especially popular in India are vegetarian dishes and sweets made of paneer (homemade cheese), yoghurt, nuts and fruits. On the coast, seafood dishes are also popular. As a side dish, rice, dal (a type of legume) and flatbreads, chapati and puri, are the most common.
One of the dishes of Indian cuisine: palak panir (spinach with homemade cheese).
Chocolate is quite expensive in India, so it can be a great gift from a guest to the hosts. The main Indian drink is the invigorating "masala tea": tea with milk, sugar or honey and spices such as cardamom, cinnamon and ginger. Also popular is the yoghurt-based lassi with water, sugar, salt, spices, fruit and ice.
Transportation
India has left-hand traffic and the roads are quite narrow. With dense traffic, cows, oxen and even elephants can also come out on the highway.
In any city you can take a cab, hire a bicycle rickshaw or motor rickshaw. Fares for most modes of transport are relatively low. However, when getting into a cab, you should remain vigilant and watch the fare and meter. At night, fares increase by one and a half to two times.
The best way to get to the capital is by metro, while the easiest way to get to another city is by train, but it makes sense to buy a return ticket, especially during peak tourist season.
Currency
The national currency unit is the rupee. Indian rupees are illegal to bring or take out of the country. The most convenient way to exchange dollars for local currency. Most stores and restaurants accept traveler's checks and international credit cards: "Visa", "Mastercard".
Holidays
There are a huge number of holidays in India and every one is worth seeing. Of prime importance are the state and religious celebrations.
Independence Day is celebrated on 15th August and marks the date of liberation from British rule. This national holiday is one of the most important in India, so all government organizations and public institutions are closed, most private companies also arrange a day off for their employees. The acquisition of sovereignty is celebrated in all cities and villages, holding various ceremonies and cultural events. The streets are decorated with flags and thousands of lights are lit in the evening.
Republic Day is one of the grandest national festivals in India. It is celebrated every year on January 26. With particular pomp and patriotism the celebration is celebrated in the capital of the country. Republic Day is officially a day off. Hundreds of thousands of people on this day leave their homes and go to visit friends and acquaintances.
Ramanavami is a Hindu holiday symbolizing the birth of God Rama. And the Navaratri ritual is one of the grandest and largest celebrations in India. It is celebrated three times a year and lasts for nine days.
One of the most colorful and amazing festivals in the world is the Cobra Festival. It falls in July and August, the time when these cold-blooded creatures emerge from their holes. The festival is dedicated to the deity who wears live snakes around his neck as a necklace.
Precautions
In India, you should not drink raw water, rinse your mouth with it, or buy drinks with ice on the street. You should also avoid raw vegetable salads and dairy products made from unpasteurized milk, including ice cream. It is advisable to minimize swimming in local ponds, rivers and lakes.
Here is not uncommon pickpocketing and luggage theft, so it is better to keep valuable things in the hotel safe, and for things in transport – carefully monitored. Contact with animals should also be avoided. Any wounds, including minor scratches, should be disinfected immediately.
Tips .
It is customary to bypass all buildings, especially religious buildings, on the left side. Shoes should be removed before entering them.
Outlets in Indian hotels differ from European standards, and even from those in other states. It is better to learn about these outlets from the hotel staff.
India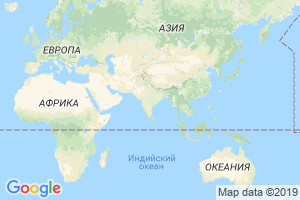 The Republic of India is a state in South Asia, which is the seventh largest country in the world by area ( 3,287,263 km2) and the second largest by population ( 1,324,171,354 people as of 2016).
India has borders with Bangladesh and Myanmar in the east, with Pakistan in the west, with China, Nepal and Bhutan in the northeast, with Sri Lanka in the south, with the Maldives in the southwest and with Indonesia in the southeast (maritime borders). The territory of the state of Jammu and Kashmir, which is part of India, is contested by Pakistan and China, and has a border with Afghanistan.
Hindi and English are state languages of India. The population of the country speaks 1652 dialects but the Constitution of India defines 21 official languages.
Capital city: Delhi Area: 3,287,263 km 2 Population: 1,324,171,354 (2016) Language: Hindi, English and 21 other languages Official website: http://tourism.gov.in/
Flight time: from Moscow – from 6 hours 20 min. from Saint-Petersburg – from 9 hours 50 min. (1 – 3 connections) from Kazan – from 10 hours 25 min. (1 – 4 connections) from Ekaterinburg – from 11 hours (1 – 4 connections) from Novosibirsk – from 13 hours (1 – 5 connections)
How to reach India
Important information! Because of the war in Ukraine there are no flights via European countries. You should buy tickets with connection in Turkey or Gulf countries, you can find it on Aviasales.
The most logical and today practically the only possible way to get to India from Russia and the CIS is by air.
Aeroflot has regular daily direct flights from Moscow to Delhi. About how to get to Goa, we wrote in a separate article . Uzbekistan Airways has regular flights from Moscow and Yekaterinburg to Delhi with change in Tashkent; Turkmenistan Airlines flies to Delhi and Amritsar with change in Ashgabat. Air Astana of Kazakhstan flies from Almaty to Delhi. Emirates and Etihad Airways also change planes from Moscow to Delhi with connections in Dubai and Abu Dhabi.
Large Russian cities can take advantage of flights by Turkish Airlines, which not only depart from many Russian cities (Moscow, St. Petersburg, Yekaterinburg, Kazan, Rostov, Ufa, Sochi, Novosibirsk.), but also arrive at several points in India: Delhi, Mumbai, Ahmedabad, Bangalore, Chennai, Hyderabad, and Calcutta. Also people from Russian regions (Yekaterinburg, Samara, Ufa, Kazan, Mineralnye Vody) can take advantage of Fly Dubai – this airline flies to Ahmedabad and Hyderabad.
From St. Petersburg it is more convenient (and often cheaper) to fly with Finnair with a connection in Helsinki.
From Kiev to Delhi you can get by Aeroflot (via Moscow), AirArabia (via Sharjah), Austrian (via Vienna) and other carriers with connections in the home cities.
Delhi and Mumbai are the main arrival points, but other Indian cities also have international airports: Bangalore, Chennai, Hyderabad, Amritsar and Calcutta. Goa airport is also popular, you can read more about this state and this type of vacation in a special section on our website.
We compare all available flight options for your request, and then direct you to the official websites of airlines and agencies to buy. The airfare you see on Aviasales is the final price. We've removed all the hidden services and tick boxes.
We know where to buy airline tickets cheaply. Airline tickets to 220 countries. Search and compare airfares among 100 agencies and 728 airlines.
We cooperate with Aviasales.ru and take no commissions – the cost of tickets is absolutely the same as on the site.
History
India is the cradle of one of the world's oldest civilizations: it was home to the civilization of the Dravidian tribes of the Indus River Valley, which was superseded by Indo-Aryan tribes from 2500 to 1500 B.C. During the period from 1000 B.C. till the 5th century A.D. on the territory of the modern North India a number of "Mahajanapads" arose – independent kingdoms dominated by the cultural factor of the development of which was Hinduism. In the 3rd century B.C. the major part of the territories of the modern India was united under the rule of Chandragupta Maurya whose empire reached its apogee during the reign of the Buddhist King Ashoka. At the beginning of the 2nd century B.C. India experienced a series of invasions by tribes from Central Asia, which resulted in the formation of the Indo-Greek, Indo-Scythian, and Indo-Parthian kingdoms, as well as the Kushan Empire. The period from the third century in Indian history is characterized by the rule of the Gupta dynasty and is considered the "golden age" of India.
The Islamic invasion of India lasted from the 10th to the 12th century, after which northern India came under the control of the Delhi Sultanate. Soon much of the Indian subcontinent became part of the Mughal Empire. Along with the Mughal Empire, the Vijayanagara Empire existed in southern India. After surviving until the 18th century, the Mughal Empire fell into decline, ceding its dominant position on the peninsula to the Maratha Empire.
The colonial period in India began in the 16th century. European states (Portugal, the Netherlands, France, and England), interested in Indian territories, seized fractured parts of the peninsula. The British, succeeding in the colonization process, united most of India under the control of the British East India Company by 1856. A year later the Sepoy Rebellion swept across India and was suppressed by the British – the First War of Independence. In 1858 the East India Company ceded its administrative functions to the British crown and in 1874 was abolished by the British Parliament. As a result India became a British colony until the beginning of Indian national liberation movement of the first half of the 20th century. On August 15, 1947 India gained independence from British rule, but was divided into India and Pakistan along religious lines.
Climate and weather in India
India has several types of climate: humid tropical, dry tropical, subtropical monsoon and high altitude. There are three seasons in most of the country: monsoon – hot and humid (June to October); trade wind – cool and dry (November to February); transitional – very hot and dry (March to May). During the monsoon period, up to 12,000 mm of precipitation falls (Cherrapunji on the Shillong Plateau is the rainiest place in the world). On the plains, the average January temperature is 15 – 27 ° C, in May everywhere 28-35 ° C, sometimes up to 45-48 ° C. During the wet season, the temperature is about 28 ° C throughout India.
Weather in India
+37
+32
+28
+27
+37
+32
+29
+34
+29
+29
+30
Weather in India by Month
Reviews by Month
Photos of India
Cities and regions
India is a federal republic consisting of 28 states, six union territories and the National Capital Region of Delhi. All the states and union territories are divided into administrative and governmental units called districts (over 600 districts). The districts, in turn, are divided into districts (talukas).
The metropolis of Delhi (one of the Union Territories and the only National Capital District in the country) is the second most populous city in the country. Delhi is divided into 9 districts: Central, North, South, East, Northeast, Southwest, New Delhi, Northwest and West.
New Delhi is thus one of the districts of the city of Delhi, having an area of 35 km², which is at the same time the official capital of India with the offices of the Government of India and the Government of Delhi located within its territory.
In addition, New Delhi is also one of the three self-governing administrative units of the city of Delhi, the Municipal Committee of New Delhi (42.7 km²).
The largest city in India in terms of area (21,347,412 km²) and population (12,478,447) is Mumbai (Bombay until 1995), located in the west of the country on the Arabian Sea.
Other major cities in India:
The links will take you to a detailed description of the city
Places of interest in India
Other sights in India
Where to go in India
The abandoned city of Hampi includes ancient temples and the preserved ruins of the capital of the great Vijayanagara.
Interesting places in India
Also
Private Guides in India
Russian private guides will help you to learn more about India. On the project Experts.Tourister.Ru there are 4 registered Russian guides and company in India.
| | |
| --- | --- |
| | Company Guides in Goa 28 excursions |
What to do
Ayurveda
India is famous for its traditional medicine called Ayurveda. From Sanskrit it means "the science of life" and is an ancient system of treatment based on the knowledge of harmony and balance of mind, consciousness and body. Ayurveda believes that any disease is the result of lack of this harmony. Ayurveda is able to diagnose, prevent and cure diseases, its methods are aimed at qualitative improvement of human lifestyle. Assisted by Ayurveda, specialists at modern clinics in India successfully combat many diseases, age-related changes in face and body, and excessive weight.
Below is a list of several Ayurvedic clinics in India:
Ecotourism
There are more than 150 national parks and protected areas in India, protected by the state. The total area of Indian national parks is 38,029.18 km², which is 1.16% of the total area of the country. Below are just the most interesting and large parks that may be of interest to tourists.
Festivals in India
Getting around the country
Both standard and unusual means of transport are available in India, from public and private buses, to low-cost planes, to rickshaws, which are exotic to tourists from all over the world.
You can find more information about how to get around the country, schedules, useful links and much more in our article "Transport in India" .
Cooking in India
India's cuisine is very distinctive. Its development over the centuries has been influenced by two major religions, Muslim and Hinduism. Also immigrants from other countries introduced their own traditions into Indian cookery. But the cuisine in different regions of the country is so different that we can't speak of a single national Indian cuisine.
Under the influence of Hinduism, beginning approximately from the time of King Ashoka, beef was prohibited from the Indian table, since cow was regarded as a sacred animal in that religion. The prohibition is still so strong throughout the country that even Muslims living in India do not eat cow meat.
In the northern parts of India, influenced for centuries by Central Asia, meat dishes are present in the diet in small quantities: rogan josh (curried lamb), gushtaba (spicy meatballs in yogurt), biriyani (chicken or lamb with rice in orange sauce), tandoori (chicken, meat or fish marinated with herbs and baked in a tandoor), kebab. Such dishes are accompanied by unleavened tortillas, such as puri, chapati, and nan. All dishes of the north are densely flavored with spices and nuts.
In the southern states, the most common dish is spicy curry. It is prepared chiefly with vegetables. So, bhujia (vegetable curry), samba (lentil curry), idli (rice cakes, dumplings with pickle filling), and raita (yoghurt with grated cucumber and mint) are considered the traditional dishes of the South. Coconut is a frequent ingredient in Southern dishes, and rice is used in place of cereals. Many Southerners are strict vegetarians.
On the western coast of the Indian Peninsula it is customary to eat fish and seafood. Fish is stewed, fried, grilled, and pickled with spices. The main fish dishes are dahi-maach (curry fish with ginger yoghurt), Mailai (shrimps curry with coconut), "Bombay duck" fish dish (bomilo fish stewed in curry or fried), ummon, koddi (curry with seafood), tondak (fish fried in coconut oil), kismur (salad with shrimps and coconut).
Common to all of India is the abundance of bean and vegetable dishes on the menu. The vegetable soup with beans, dal, and dhai (plain or yogurt served with curry) are very popular throughout the country.
Colonizers also influenced some of India's culinary traditions. For example, thanks to the French, the Indians began to bake homemade bread and make souffles, while the Portuguese introduced paprika, without which many Indian dishes are difficult to imagine today.
India is famous for its spices and herbs. Among the most used are coriander, cardamom, cinnamon, and turmeric. Most spices and spices have a healing effect on the body. A well-known spice mixture for making curry is called "curry". It contains turmeric, cumin, garlic, coriander, and chilies. Indian chefs use only freshly ground, homemade spices.
For dessert, Indians use milk puddings, muffins and pastries. Bengali chefs are considered the finest in sweets. Kulfi (Indian ice cream), rasgulla (curd balls with rosewater), gulab jamun (flour, yoghurt and grated almonds), jalebi (pancakes with syrup) are popular throughout the country.
The meal ends with water, tropical fruits in season, juices or drinks. Among the drinks worth mentioning are natural lemonade "nimbu panch", "lassi" (a refreshing drink often with yoghurt or coconut milk), coconut milk directly from the nut. Tea (often with milk and sugar), which grows in abundance in the country, is also a favorite drink of Indians.
It is not customary to serve beer, wine and other spirits at the table, although it should be noted that local sorts of beer, gin and rum (dark and pale varieties) are quite good in taste and inexpensive as well. The most famous Indian rum is Old Monk, which has a lot of connoisseurs all over the world (about 200 rupees for 750 ml in Delhi). It is almost impossible to buy such rum in other countries. Another local specialty is whiskey Aristokrat (300 rupees for 1 liter), which, according to connoisseurs, is not inferior to European varieties. Among the beers found in India are King's Black label, Foster's, Carlsberg, Kingfisher. The cost of beer in bars is 150 rupees.
Chewing betel after a meal is a national habit in India, whose inhabitants believe that betel is a good anthelmintic and is generally good for digestion. Indians chew "pan" – betel leaves smeared with caustic lime, in which are wrapped areca palm seeds, the tannic extract of Malay acacia.
Souvenirs from India
Whatever your holiday in India may be – beach or sightseeing, you will not be able to avoid shopping. The country has a huge number of shopping centers (in large cities), stores, private craft and souvenir shops, markets.
Markets are the national color of India. Not to visit them, being in the country, it is absolutely impossible. Indian sellers warmly welcome their customers and offer products for any, even the most demanding taste. The main rule of visiting the Indian market is your willingness to haggle a lot and persistently. Such tactics will not only save you 20-50% of the cost of goods, but also will arouse the respect of the seller. Sellers in the markets of the big cities of India speak English and a calculator and sign language are also helpful in the haggling process.
In the list of goods to bring from India, the first place, of course, occupies the tea. In India grows a lot of exclusive varieties of tea, for their purchase should visit specialized stores, where you will pack your purchase in elegant satin bags.
Another essential purchase in India are natural fabrics and products made of them. The Rajasthan cotton with its characteristic pattern and bright colors, cashmere from the Kashmir province of the same name, wool shawls from the Kullu Valley in Himachal state, silk from Varanasi, Murshidabad, Surat brought world fame to India. Of textiles, the most sought-after by tourists are the national garments of Indian women – saris. Tourists can hardly wear saris at home, but there is no way not to buy this multimeter miracle. You can make such a purchase in the market or in a specialized store.
It is impossible to leave India without buying spices. In the markets of the country you can find real multicolored placers of different types of natural spices. It is worth buying turmeric, cloves, saffron, curry, etc. In addition to markets, spices can be found in any store.
Another pride of India is jewelry. Jaipur is the most famous city, which is the largest center for processing of semi-precious and precious stones with many jewelry stores. Only in Jaipur there is a huge selection of unique silver jewelry with semi-precious stones of good quality and at reasonable prices. Copper, brass, bronze, silver and gold inlaid and enamel jewelry is also good and sold everywhere. It is better to buy jewelry in specialized stores.
Souvenirs from India – nice little things that will remind you of a good holiday: sandalwood figurines from Karnataka, rosewood from Kerala and Madras, Indian walnut from Kashmir, weapon steel products with inlay and without. The most famous Indian figurine is the elephant figurine, which you can buy in any store or souvenir shop. If you find a set of seven elephants hidden in each other in the matryoshka type, it is guaranteed to bring you good luck. Figurines of the gods of the Hindu pantheon and Buddhist ritual objects (tanka scrolls, singing bowls, prayer flags and drums, bronze Buddhas) are also on sale everywhere.
Among huge Indian souvenirs we should mention local carpets, often hand-woven and decorated with semi-precious stones and embroidered with gold threads – the most luxurious thing!