Museum of Nomadic Culture
In Moscow there is a unique museum where everyone can get acquainted with the living conditions, dwellings and everything related to the nomadic culture of the peoples.
A unique museum on Aviamotornaya Street. The history of its appearance is interesting. Once Konstantin Kuksin, who worked as a geography teacher, visited Mongolia. It happened when he was cycling from Lake Baikal to the coast of the Yellow Sea.
Upon his return to Russia, Konstantin wanted to share his impressions of the nomadic country with the students at the school where he worked. With his own strength, he made a yurt and put it in the school yard. When he next visited Mongolia, the trip became a whole ethnographic expedition for him. He returned with exhibits, which later took their place in the museum.
January, 12, 2004 is a remarkable day in the history of the Moscow Museum of nomadic culture. On this day the representatives of the Russian customs let through the first collection of the exhibits. As a result this day was considered as a birthday of the museum.
Konstantin got like-minded people, and it helped him in further development of the museum. As a result, new expeditions were organized, the purpose of which was to get acquainted with the life of other nomadic peoples. The museum space was gradually enriched with new expositions.
Here you can see the yurts – Mongolian and Kyrgyz, tents of Bedouins and Tuaregs. Get acquainted with the life of the inhabitants of northern regions in the Nenets tent and yaranga. There is a Tibetan tent, an Indian tipi and many others. There is also an interesting pole with the tablets showing the distance from the museum to different places in the world (Tibet, Romania, Kyrgyzstan, USA, Bolivia, Mongolia, Chukotka and others).
A special advantage of the museum is the real nomadic dwellings, which contributes to a better acquaintance with a different cultural environment.
It is not customary to conduct sightseeing tours – with such a method of acquaintance, you can not remember the interesting details, and only a general impression will remain in memory. And in-depth acquaintance with a particular house, which usually lasts about a couple of hours, will allow deep and detailed acquaintance with nomadic traditions of a particular people.
Tours are held in a full immersion, which allows you to plunge into a unique, rich in various details of the cultural atmosphere. The range of activities is very wide and varied: to try specific dishes (for example, Tibetan barley porridge) and drinks (milk with honey, Mongolian salty tea, etc.), to listen to the sound of national music played on authentic instruments, to try on clothes.
The advantage of the museum is its interactivity, you can touch the exhibits: shaman tambourine, African shield, Mongolian puzzles, alchik (bones, designed for games and divination), various musical instruments (shanza, morinhur, vargan, etc.), utensils, weapons and many other interesting items, allowing to get an idea of the life of different nomadic peoples. And after the tour you can shoot an arrow.
In the museum you can attend various master classes. At one of them you can learn how to work with felt (creating a variety of products – jewelry, toys, etc. – using dry and wet methods), at another you can try to work with leather, make bags from it, bags for cell phones, amulets and other items. At one of the events you can ride horses and take part in traditional nomadic entertainments, such as throwing a spear, throwing a harness on deer antlers, etc.
There are musical master classes: you can learn how to make or learn the basics of playing some instruments and try to extract melodious sounds from them.
Come, it really is an interesting museum for children and adults.
Address: Moscow, Aviamotornaya Street, 30a Phone number to order tours: +7 (916) 513-31-48 Official website: nomadic.ru
Museum of nomadic culture in Moscow: description, address, reviews
Museum of nomadic cultures is one of the most unusual and unique cultural institutions of the Russian capital. This is a unique museum, where you can plunge into the world of nomadic peoples.
Unique museum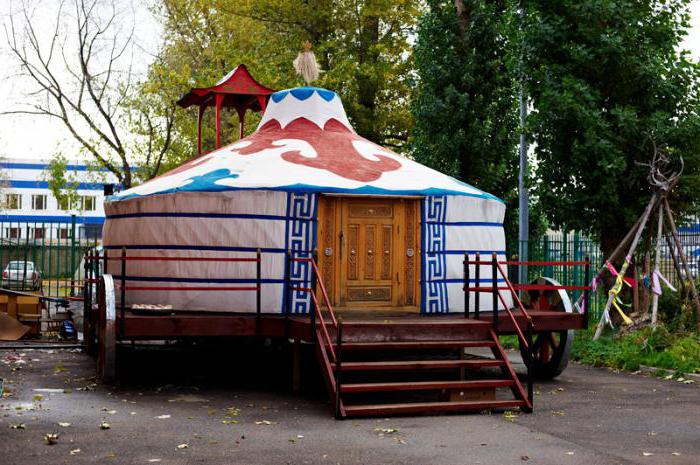 The main feature of the Museum of nomadic cultures is that it is "alive". Almost all exhibits are represented here in full size. You have a chance to visit a real yurt or yaranga, a tent or a dugout, ride a horse, master archery and even throw a harness. Guests of the museum are treated to tea, told about the traditions and customs of nomadic peoples, their life and peculiarities of their pastime. Here you can not only see the national instruments of African and Far North peoples, but also try to play them.
All programs at the Museum of nomadic cultures are interactive without exception. There are no boring and uninteresting stands, where exhibits are hidden behind glass. Here you can touch everything with your hands. You can try on an ancient robe or heavy chain mail, look through ancient manuscripts and even take part in an ancient tea ceremony or shamanic shamanic ritual.
Program for all ages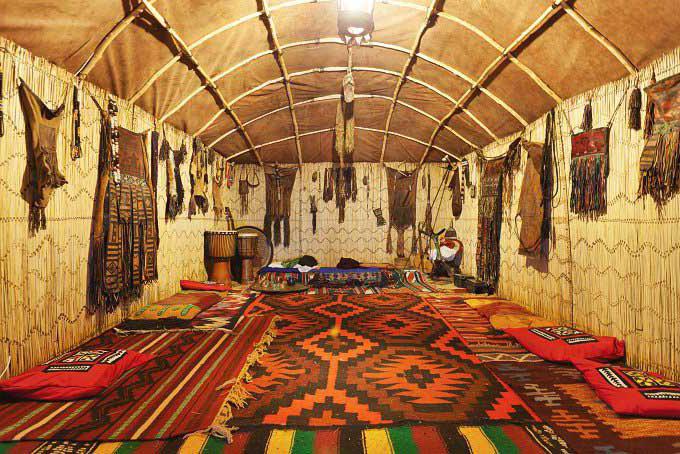 Museum of nomadic cultures is ready to present programs for all ages and tastes. For example, for the smallest visitors here put amazing and wonderful plays on the fairy tales of nomadic peoples. There are quests on solving oriental puzzles with the audience, teaching children the games their peers play in distant countries.
The main principle that always guides the museum is "everything is real". And it is really so. You will not find any fakes or props here. All the exhibits are from countries where people still lead a nomadic way of life.
Moreover, the guides themselves are unusual here. All of them have been to more than one distant expedition, learned how to survive in the most remote corners of the planet. And not only to survive, but to bring back unique and valuable material. They can, based on their own experience, tell you about the mores of the nomads, not retelling the essays written by someone else, talk about what they saw with their own eyes.
A visit to the museum is perfect for schoolchildren, because all its programs are maximally adapted for modern geography and history courses of the secondary school. That is why teachers often choose the Museum of Nomadic Culture in Moscow to hold an unusual interactive lesson.
Excursions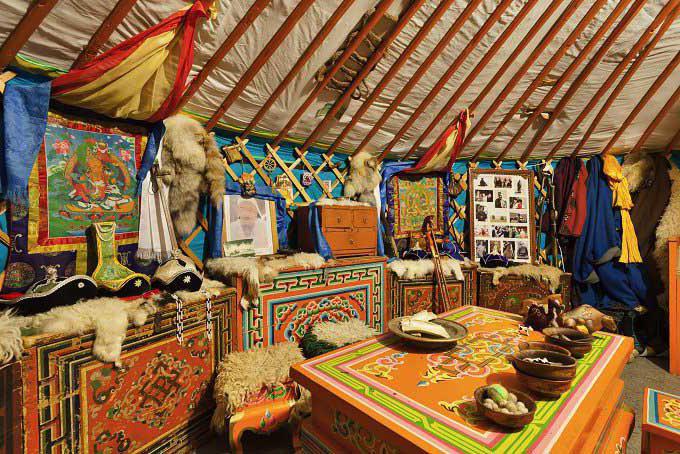 The museum works on the principle of guided tours, during which visitors feel as if they are visiting a nomadic family. In each dwelling the excursion lasts about two hours. Therefore, in one visit, as a rule, it is possible to plunge into the history and culture of only one people. During the tour you can plunge into the life of the chosen people.
It is interesting that the museum categorically refuses requests for a sightseeing tour, because then the guests will not be able to remember anything and really understand. There will be an absolute emptiness in the memory, only the most general impression will remain. The staff of the Museum of Nomadic Cultures, the description of which is given in this article, set themselves the ambitious goal that those who go through the whole cycle of excursions will be able to learn to distinguish different nomadic peoples and traditions, even if they live in the same region.
According to many years of experience, it is advised to start with the Mongolian yurt. Here you will be told the history of the steppe nomads. And the next time you should order a visit to the Nenets tent, where you will see the life of reindeer herders of the North. For the third time it is recommended to visit the Bedouin tent to learn how nomadic peoples survived in the deserts. So in three tours you can cover three major nomadic regions: the North, the Steppe, and the deserts.
Mode of operation of the museum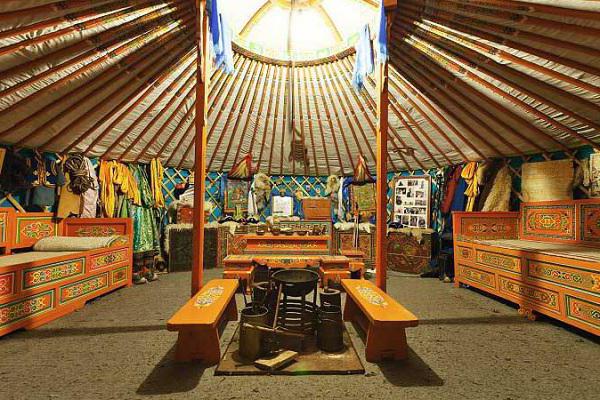 The staff themselves recommend visiting the museum with children ages eight and up. Before that it would be senseless to bring them. But already younger schoolchildren can be fully captivated and enchanted by the romance of nomadic life. Taking into account that each excursion takes a lot of time and energy of the museum staff, we work only with groups of 17-25 people.
Don't worry, the size of nomadic dwelling will allow everyone to be accommodated with comfort. Groups of friends, acquaintances, or schoolmates are welcome on excursions to the museum of nomadic cultures every day except Monday. From morning to 7 p.m.
Museum Programs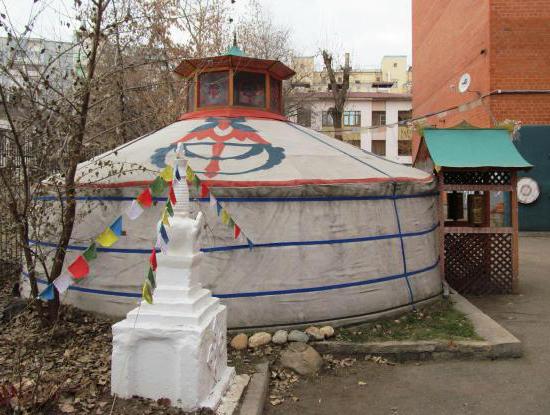 The museum staff has prepared three types of programs for visitors. First, these are ethnographic excursions. You can visit a Mongolian yurt, Nenets tent, Bedouin tent, Kyrgyz yurt, Chukchi yaranga, Tuareg tent, Tibetan nomads' tent, Gipsy tent, Indian tipi, Tsaatan tent, Masai tent, Aymar hut, Iranian nomads' house.
There is also a special program called "Fairy Tales Yurt" (it is divided into three parts) and an expedition museum divided into two parts.
Secondly, there are historical excursions. Here you will be invited to the Khan yurt (the program is so rich that it is divided into four parts), the Chukchi and Indian wars, as well as the yurt-staff, dedicated to the history of Mongolia in the XX century.
Third, there are religious lectures offered to visitors from age 13. These are themed programs about Buddhism, the Old and New Testaments, Islam, Shamanism, Christian denominations and Native American religions.
Special Offers
After each tour you can order an additional master class in one of the traditional crafts of the nomadic people.
You can also book a celebration in the guest yurt. For example, you can celebrate a birthday or a children's party in an unusual and unforgettable atmosphere.
For example, the birthday program is designed for three hours. It includes an excursion with national tea tasting and an obligatory archery master class, a tea party in the guest yurt, and a master class in the crafts of the chosen people. The choice is really wide. For example, work on leather, horseback riding, work with felt, a master-class on making Kyrgyz ornaments, sand animation lessons, making arrows.
Finally, a nomadic dwelling can even be rented. You can choose from a Mongolian yurt, which is six meters in diameter, two and a half meters high, and 40 square meters in area. Capacity of the yurt is 30 people.
You can also rent a tent, five meters in diameter, six meters high, with a total area of 32 square meters. It can comfortably accommodate from 15 to 20 people.
Project Founder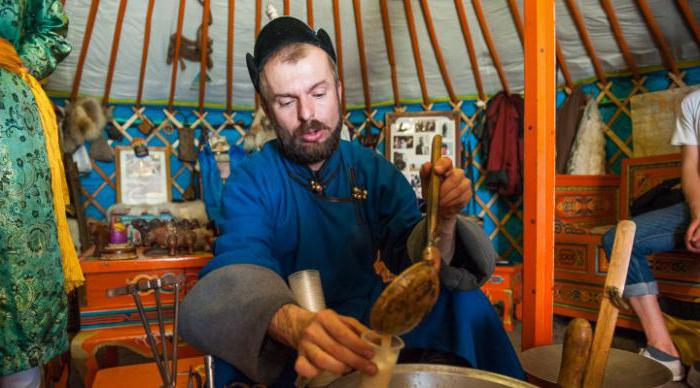 Separately we should mention the staff of the museum, which creates a unique atmosphere every day. The director of the Museum of nomadic culture is Konstantin Valerievich Kuksin. He is the creator and head of this unique place.
Kuksin is an ethnographer, poet, author of books and translations. His most famous works are the collections "Reflections of a Pilgrim", "My Caravans", "Points on the Map", "The Master of the White Deer", translated poems of Khanty poet Evdokiya Seraskhova, Kirghiz fairy tales.
He personally travels a lot, visits different parts of the world. He is a well-known researcher of nomadic civilizations in Russia. He participated in expeditions to Central Asia, Africa, the Far North and Tibet, Antarctica, North and South America.
He is known for being a member of the Buddhist public organization "Three Jewels" and was one of the key initiators of the construction of the first Buddhist temple in the Russian capital.
He popularizes his knowledge about nomads and hosts a program on Radio Russia called "Nomads."
Team Members
Kuksin's team includes many talented collaborators, just like him, avid travelers and explorers who have traveled all over the world. This is tour guide Georgy Staroverov. He personally organized expeditions to the Serbian, Romanian and Bulgarian Roma. He is a director and author of documentaries about the culture, traditions, customs and life of Roma, as well as East African tribes and Tibetan nomads.
Tatiana Cheremisina leads creative master classes. She participated in expeditions to Mongolia and Tibet, and is a member of the Russian-Mongolian Friendship Society.
Anthropologist Dmitry Kanunnikov is considered a major expert on the history and culture of the peoples of the Russian Far North, and has gathered expeditions to the Sami people living on the Kola Peninsula, the nomads of Yamal, the Moroccan Berbers, and the Tsaatans of Mongolia.
Tour guide Natalya Ivleva participated in expeditions to Kalmykia, Mongolia and Kazakhstan, and organized trips beyond the Arctic Circle and to Yamal.
Tour guide Elena Shabalina is an expert on Eastern European Roma and Mongolian nomadic peoples. She is also a riding instructor at the museum, an employee of the stables, and a hippotherapist.
Museum administrator Elena Kulagina has participated in expeditions to Central Asia, Latin and South America, and the Middle East.
Ethnographer Maya Galeeva is deputy director of the museum. She is a researcher of nomadic rites and beliefs, she was initiated by a shamaness of Tsaatan people in Northern Mongolia.
How to get there?
You can find the address of the Museum of Nomadic Culture in this article. It is located in Moscow. On Aviamotornaya Street, building 30a, on the territory of school №1321 "Kovcheg".
If you go by public transport, take the subway to Aviamotornaya station. Go out by the sign in the direction of the Yarygin Wrestling Palace, and from there you get to Aviamotornaya Street. Go as far as building 28 (the landmark is "Magnolia" store), then turn right and walk 150 meters more. On your left you will see a four-storey school building.
If you go by car, you should turn from Entuziastov Highway to Aviamotornaya Street. After two traffic lights, turn near the store "Magnolia".
Reviews about the museum
In reviews of the Museum of Nomadic Culture, visitors note that both adults and children remain delighted. During the two-hour excursion one manages to learn so much information that one could lecture on the subject himself.
The story is built so originally that it is impossible not to remember something. First a question follows, then a time for reflection, the answer is given, and in confirmation – visual material.