Review: Holidays in Oman – An Exotic Alternative to the UAE, or Anti-Dubai
Extensive reviews like "vacation in the country" don't come easily to me. But since Oman is a new, unfamiliar destination, I wanted to share the highlights.
1. Resorts and tour options. Generally, the tourist destinations in Oman are Salalah, a green city in the south, an oasis, and Musandam, an exclave peninsula in the north. Also, of course, tourists visit the capital. Oman is often explored as part of prefabricated tours of several Arabian Peninsula countries (Oman, Qatar, Bahrain, Kuwait). There are also similar cruises to the Gulf countries.
Port of Muscat (Marina).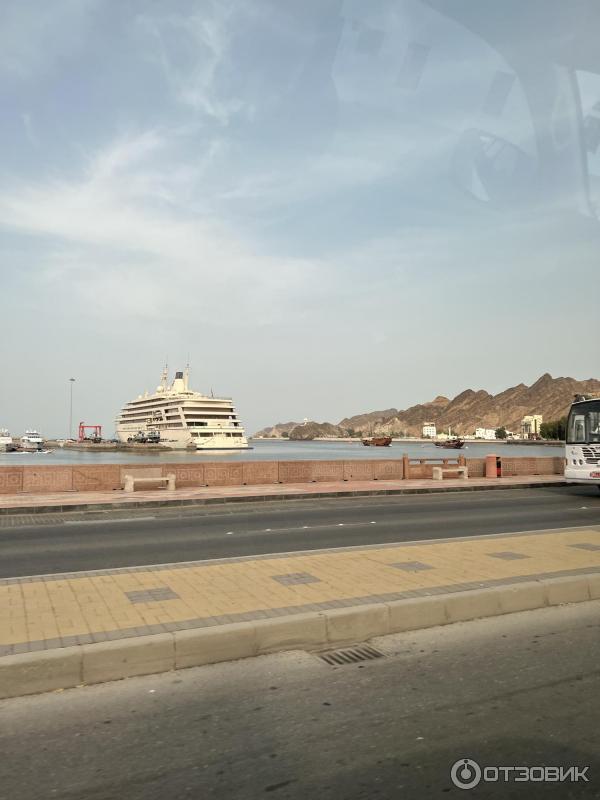 Beach recreation is, 100% Salalah. Although the hotels' own beaches in Muscat are quite normal. Excursions – Nizwa, Bahla (included in UNESCO), forts, forts and old villages throughout the country, the ancient trade routes and irrigation systems. There is diving and fishing, as well as rock climbing. Tours to oases and turquoise water holes are popular. There are tours with overnight stays in tent camps in the dunes.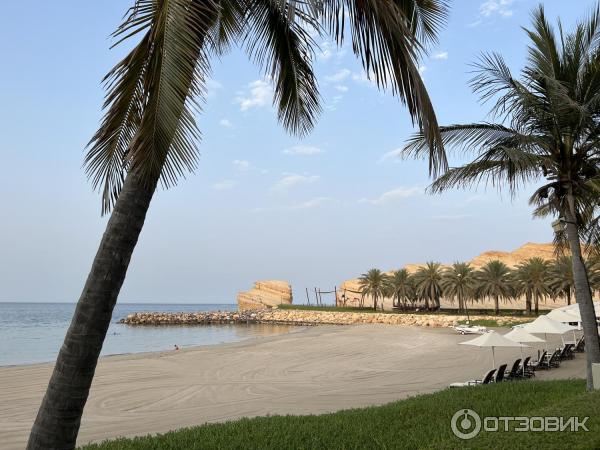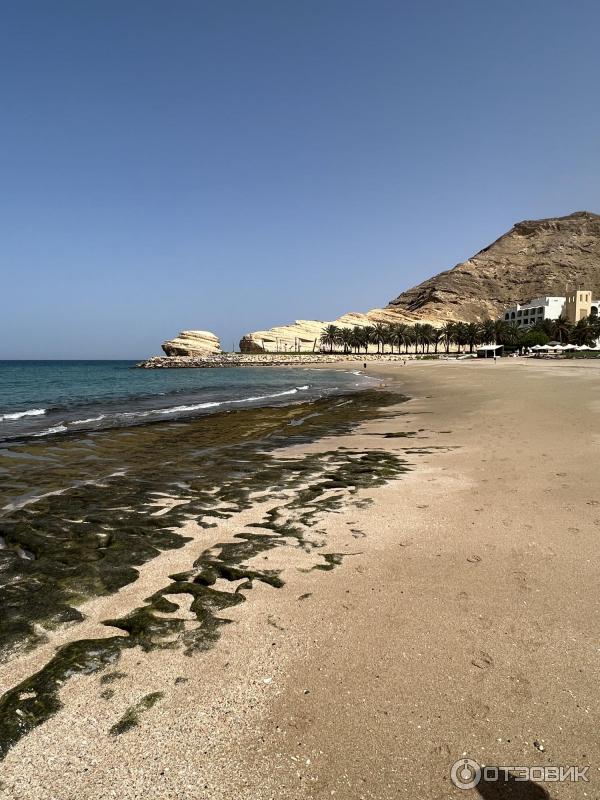 2. visa and vaccination requirements. Russians do not need a visa for up to 14 days. This is the main thing to remember. Because there is very conflicting information on the Internet about the visa. Somewhere they write that $65/150 for online/online processing. Somewhere it is the opposite: online is more expensive than at the airport. Also, the visa will be cheaper for those who have an open Schengen, for example. There is indeed a visa issuing counter at the airport. Also, you don't need a visa for Musandam if you have a UAE visa.
Of the covid requirements. Children under 18 don't need anything. Adults need a certificate of vaccination, you can Sputnik V. Checked on boarding.
3. Flight options. In today's time, the price of tickets is bearable. Flights to Muscat: Pegasus via Istanbul for 66,000 rubles and Emirates via Dubai for 70,000 rubles and something.
There are no direct flights, although there used to be.
You can fly direct to Salalah: make the connection in Muscat (in this case you have two changes) or in Sharjah.
4. Currency and exchange rates. The local rial is an expensive currency. 1 rial = 215 rubles. So 8 riyal for a cab (8 km drive) and 30 riyal for dinner for two is really a lot. The small numbers should not be misleading.
Russian cards are not accepted. I haven't seen dollar payments either (only on board). ATMs are plentiful.
At the market, they recommend knocking down the price by half.
There are also taxes, and the price is sometimes quoted without tax. 4% VAT and 8% service tax.
5. Language. The official language of Oman is Arabic. But, surprisingly, almost the entire population speaks good, if not excellent, English. Immigrants working in the service sector (Hindus, Filipinos, Chinese, Malaysians) are the worst speakers.
6. Weather and seasons. The guide said they have 2 seasons – warm summer and hot summer) Like the joke. Tourists are advised to come from September to April. From May the thermometer rises above 40! And it is very dry.
This April was unusually hot, in Muscat it was already under 40. It is 10 degrees cooler in the mountains. And there are some clouds/rain showers.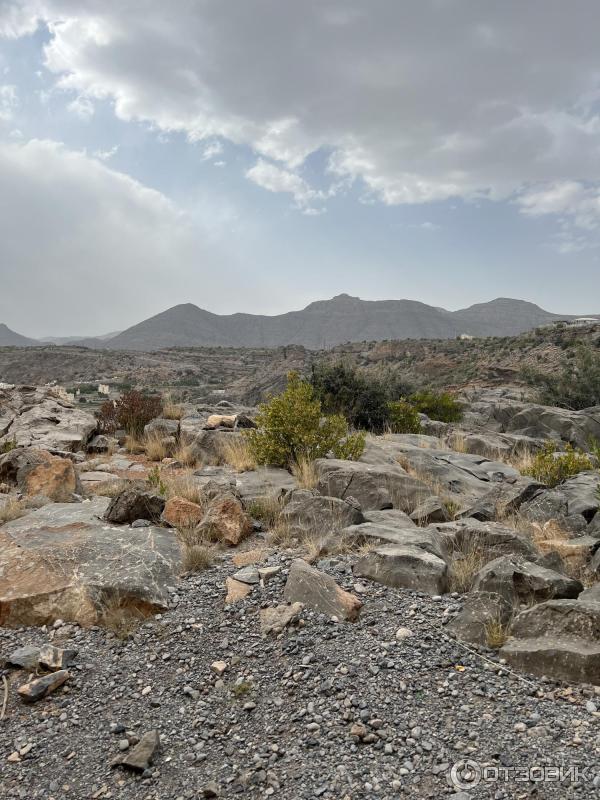 7. Hotels. There are many good chain hotels in the country – Radisson, Ritz-Carlton, Kempinski, Hilton, Crowne Plaza and even 2 Anantara: Anantara Al Jabal Al Akhdar, where we stayed, and Al Baleed Resort by Anantara in Salalah.
In my opinion, the stardom is as advertised. We stayed in two A's and one B.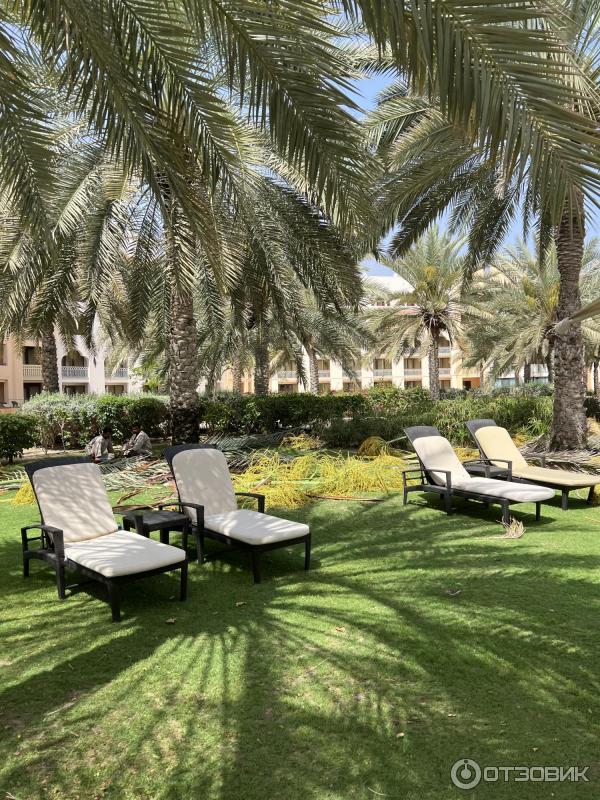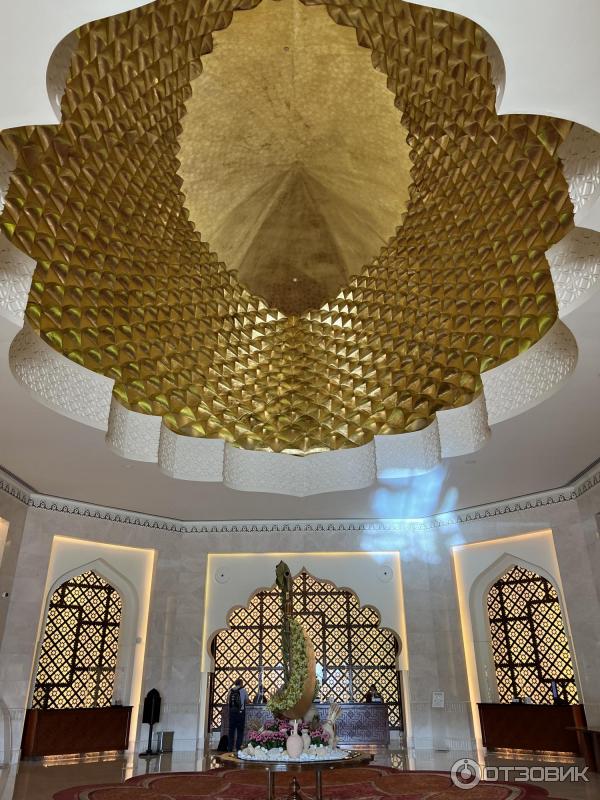 The local off-grid hotels are also very good.
8. Excursions and a cultural program. – Sultan Qaboos Mosque (the rival of Sheikh Zayd Mosque in Abu Dhabi), the Presidential Palace, Beit Al-Zubair Museum, National Museum, Royal Opera House, the old market Mutrah. – In the town of Nizwa and nearby look castles Bahla and Jabrin, market. In Nizwa is a major university.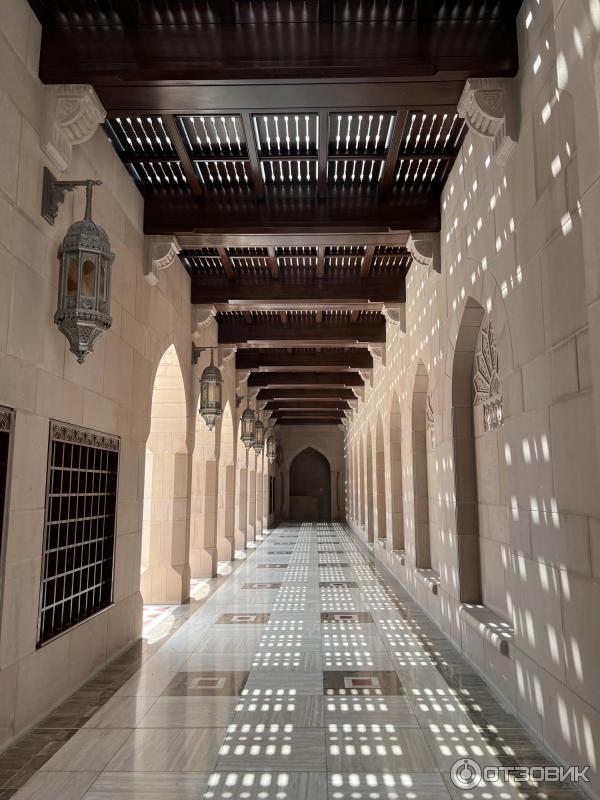 – Of the old traditional villages with the unique Omani irrigation system can be seen Birkat al Mose, Mudairib and Nahl.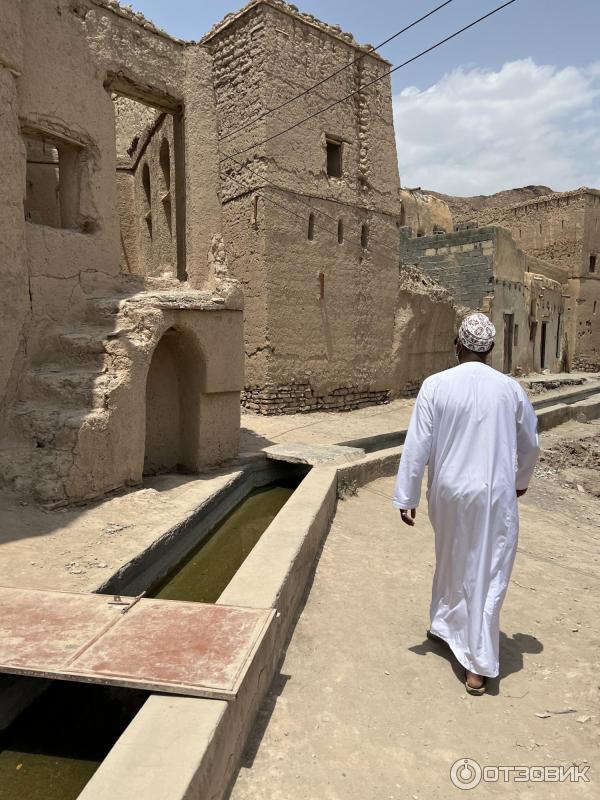 Here is a model of the typical old villages of Oman in the museum.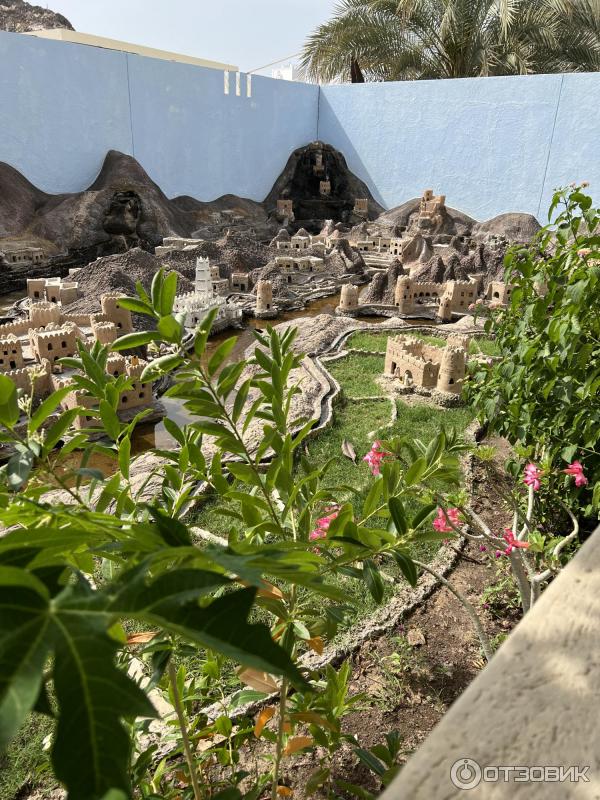 – Jeep safari and dunes are the Wahid Desert. – Oman's famous attraction – the hatching of tiny turtles and their race to the sea – is the village of Ras al Had south of the capital. – Of all the beautiful wells with turquoise water, tours are more often taken to Bima.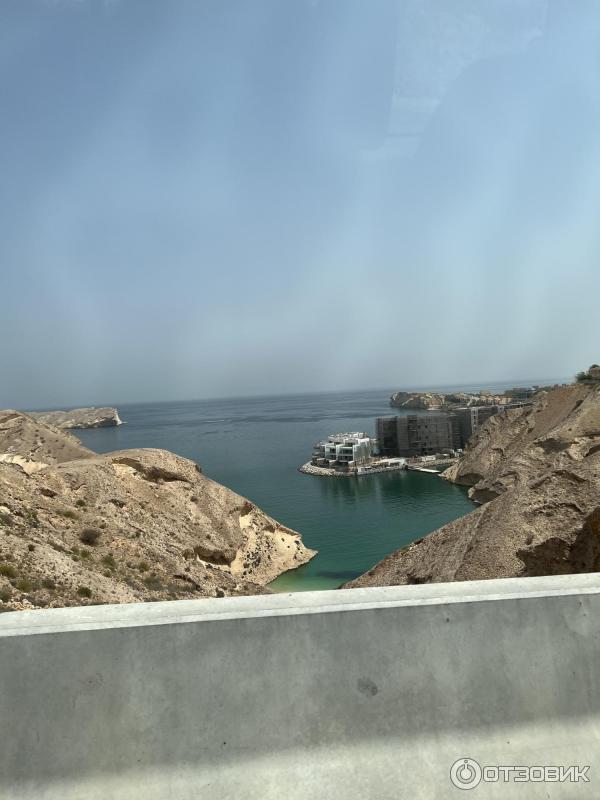 – In the town of Sur watch the production of traditional dhow fishing boats.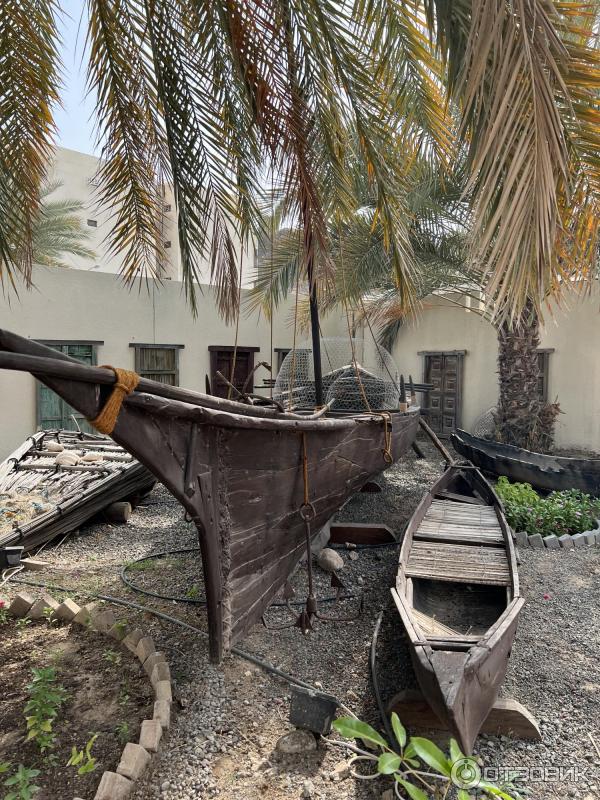 – Also in the south of Oman, it is interesting to see the incense trees, the "land of incense," as they call it.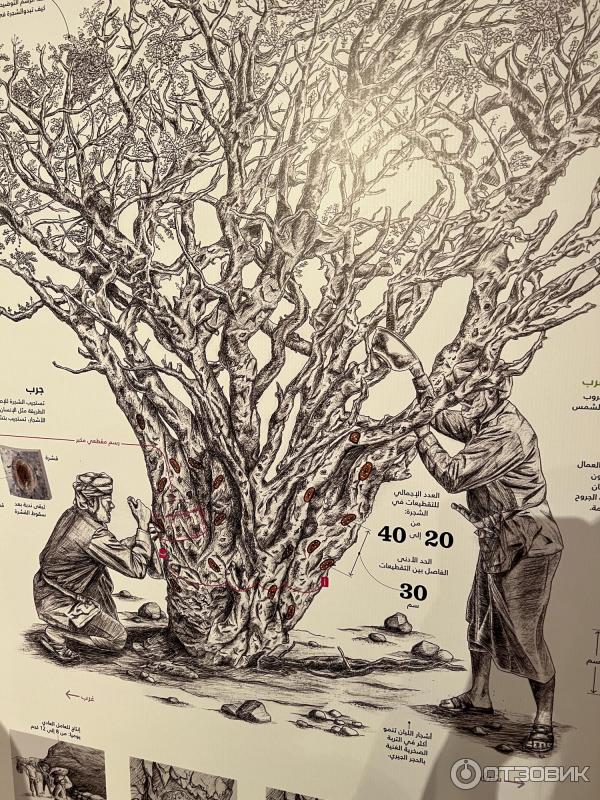 9. Roads, parking lots, car rentals. The roads are good. Parking is free almost everywhere. I have not noticed any strictness. It is possible to stand on a crash just outside the presidential palace. All the major global rental services in Oman: Avis, Hertz, Europcar.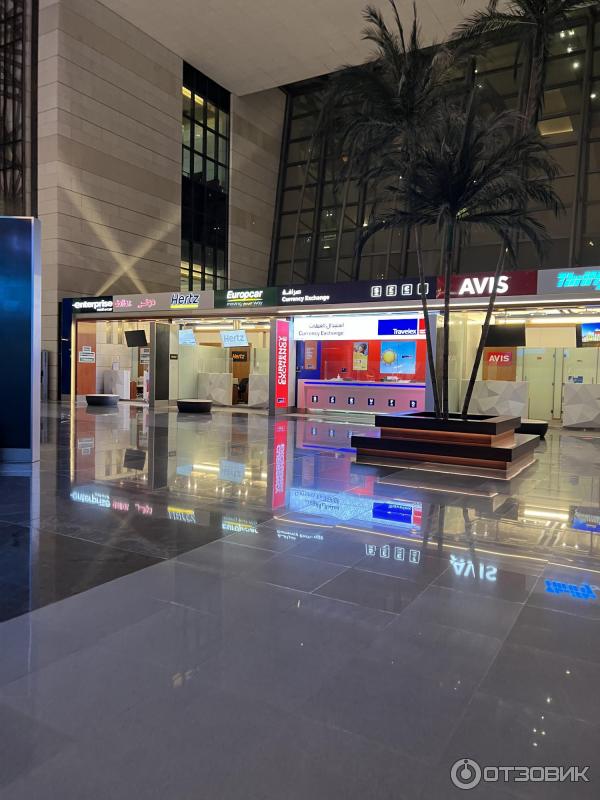 10. Safety. Unlike Tunisia, where the guide told me not to get my phone in the market and not to leave the hotel in the evening, Oman is extremely safe. Crime is low. Guns are not just allowed, but are considered traditional for the Omani home. Here are, for example, handguns passed down in the home of a rose water vendor in the village.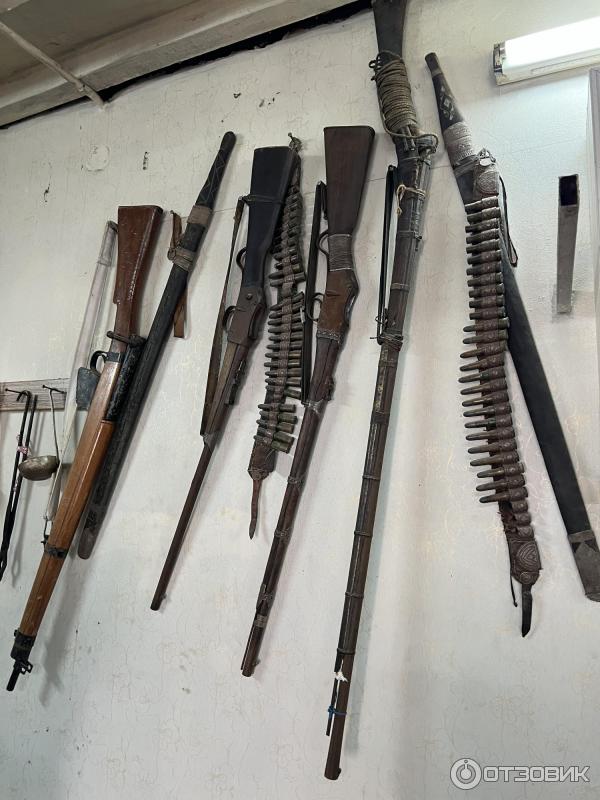 11. the Muslim population and customs. An ordinary Muslim country. Here is the traditional men's costume. The turban is a more traditional headdress, but for the sake of convenience now mostly skullcaps are worn.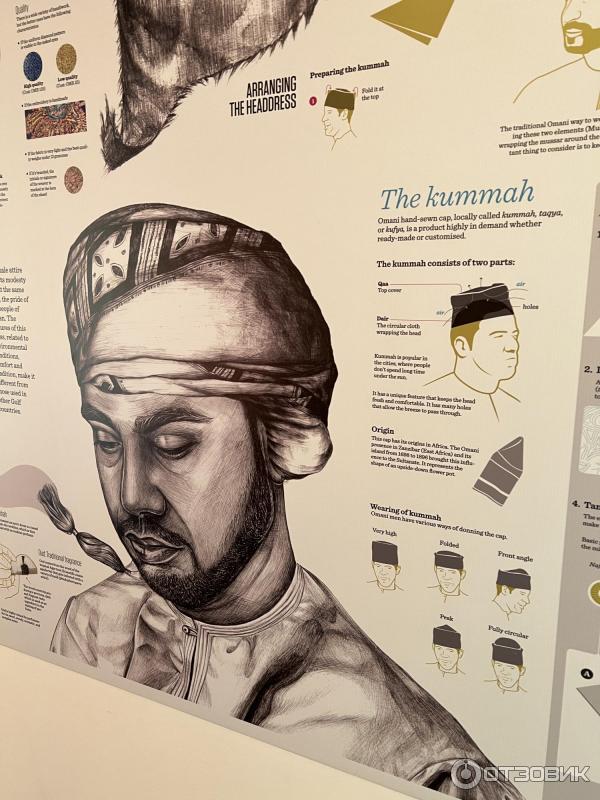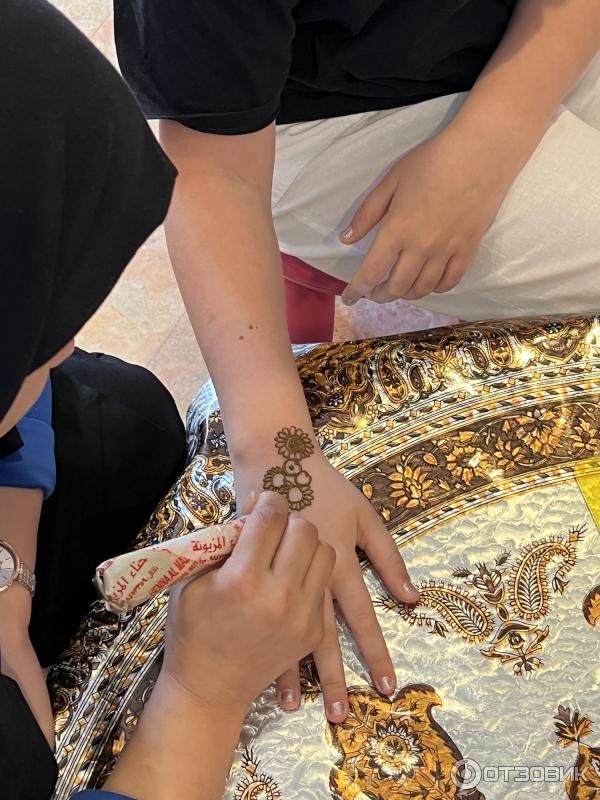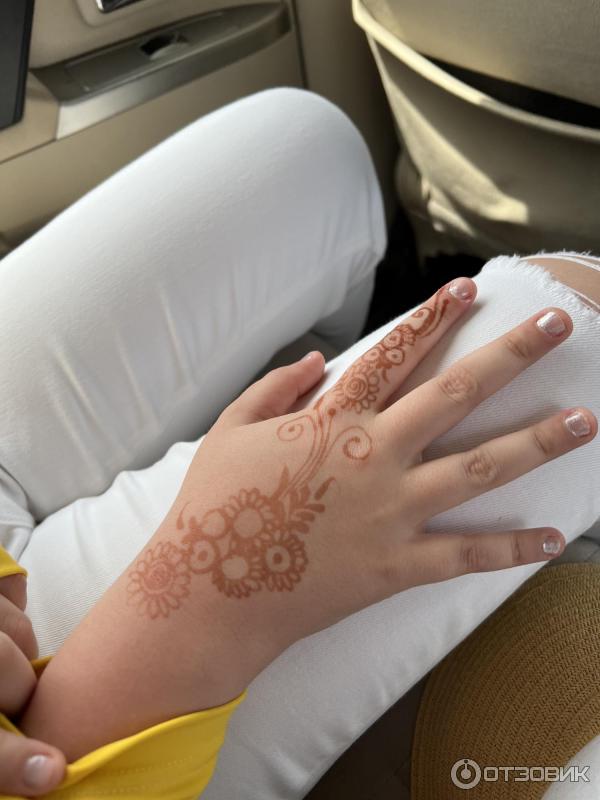 During Ramadan alcohol is strict even in the hotels. There are special clothing requirements only in the mosque: hands closed to the ankles, legs closed, scarf.
12. Food. The national cuisine is similar to some North African and Oriental. Good meat, tagines, harisa (wheat with meat), kebabs. Fish and seafood. Lots of sweets in the "dough and honey" variation (baklava and more). Different scones.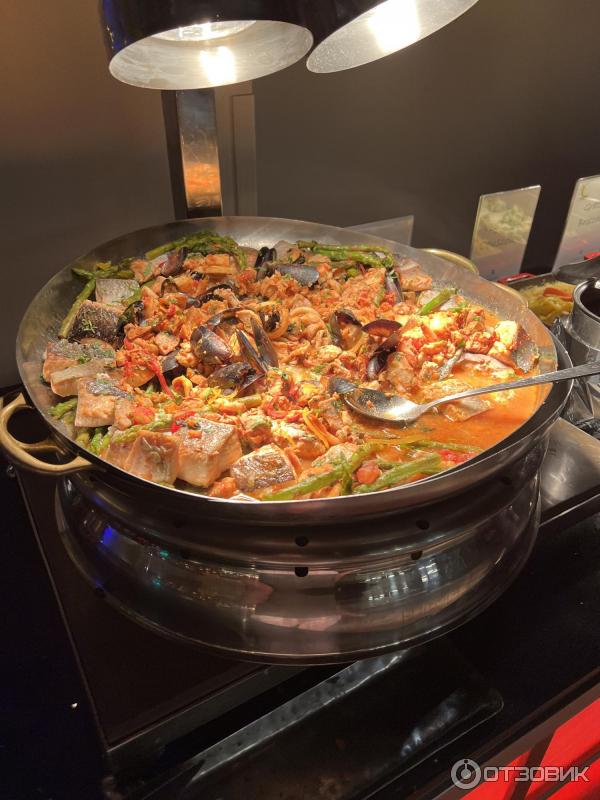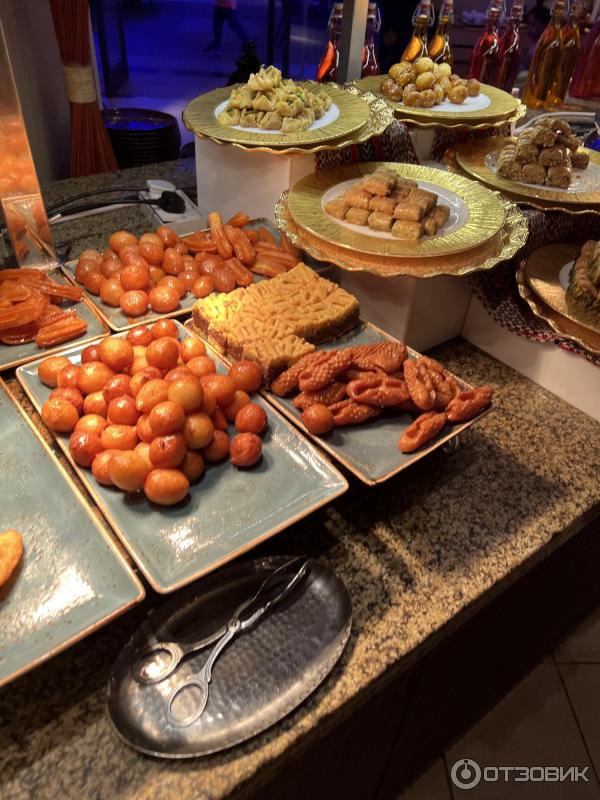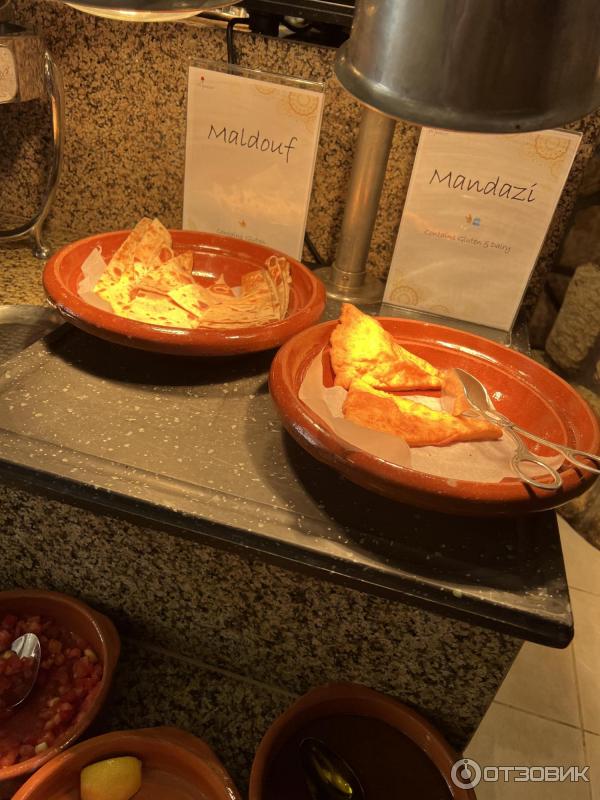 Of the drinks, we were struck by pink milk: milk with a scent of rose water and, apparently, a dye of pink. Local coffee with cardamom.
13. What to bring. a) Rose water and rose oil – a local trade that the Omanis are very proud of. April is the season of roses. You can not the water itself, but for example, rose soap.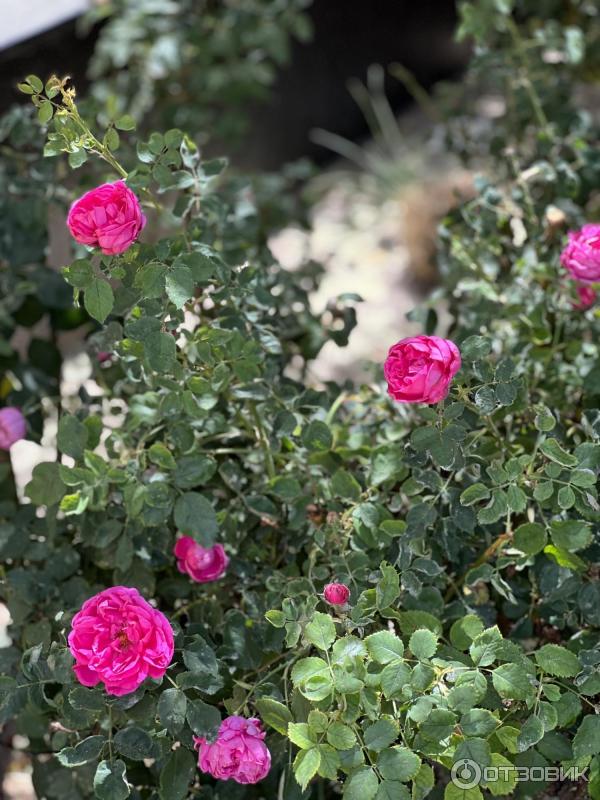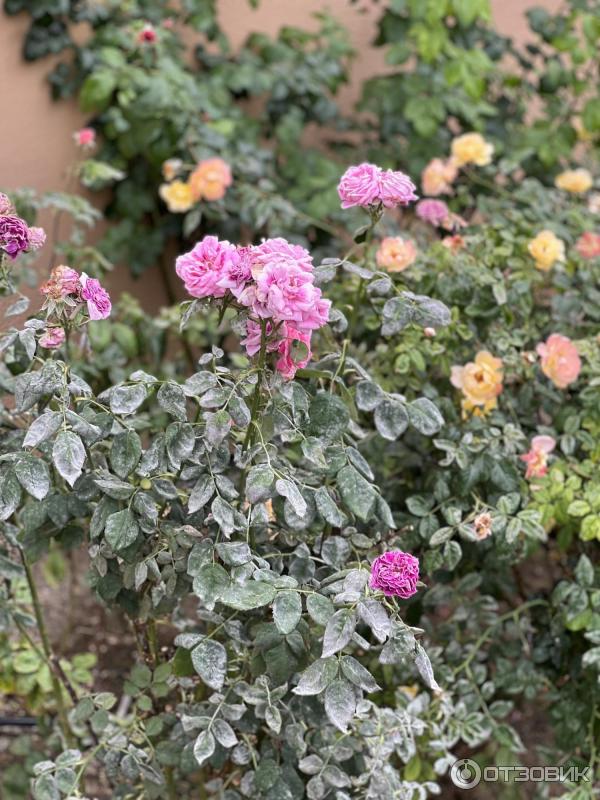 Traditional production of rose water. Evaporation in ovens.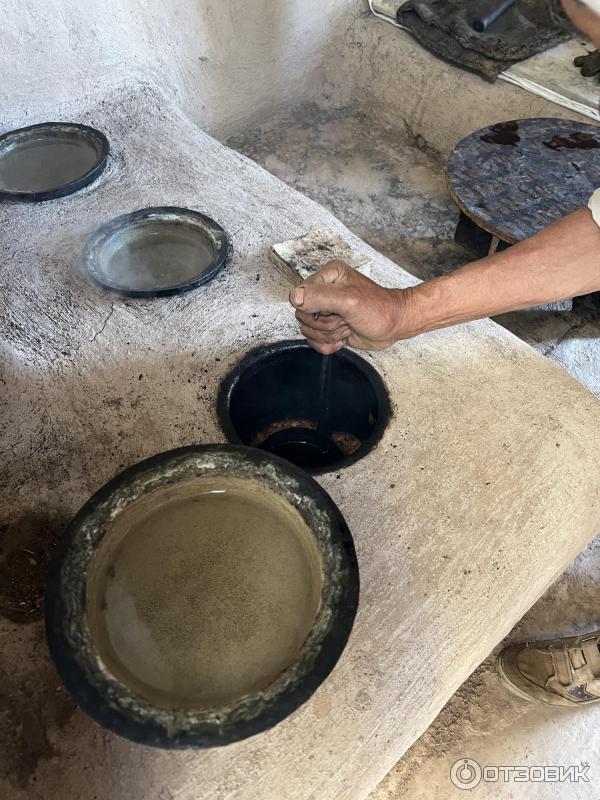 Different purity of rose water.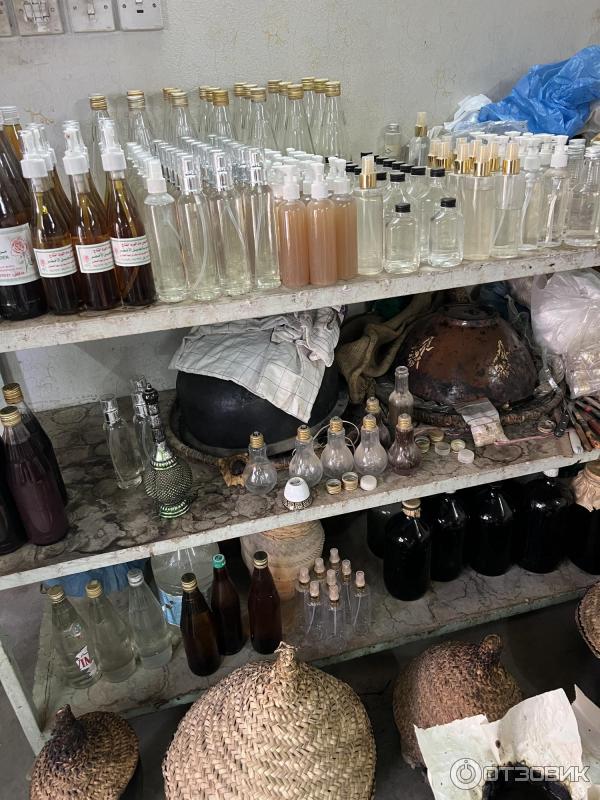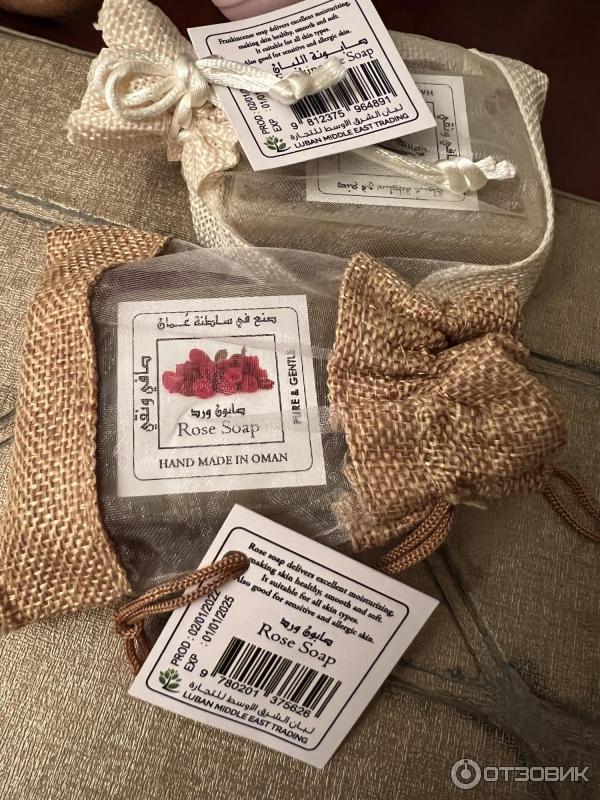 b) wood carving. Of small wood products in souvenir shops you can look for cedar boxes, there are with mother of pearl.
But such a variety of carvings, as we saw in Zanzibar (frames, sculptures), no. Although the doors are very similar, and in general Zanzibar was part of the Sultanate of Oman.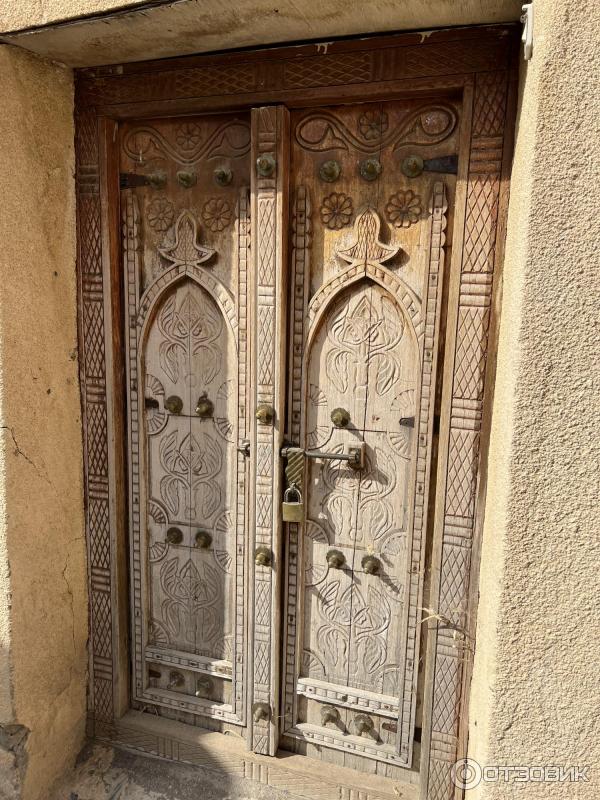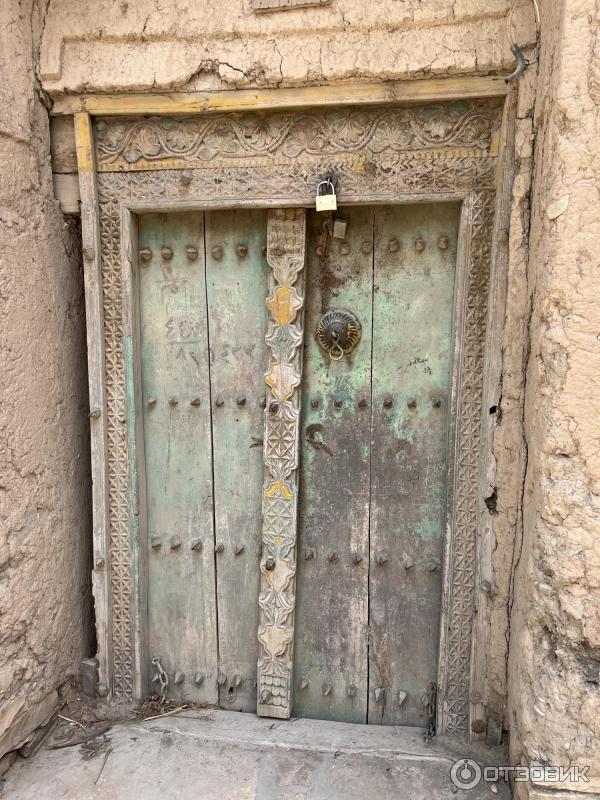 c) Frankincense and other spices. Standing on the trade routes, including the "incense route," Oman is still proud of its incense production. It can be bought everywhere in small bags, looks like pieces of white resin. The smell is peculiar. It is added to many places in Oman as a fragrance. In the hotel, for example, the stairwells smelled like incense.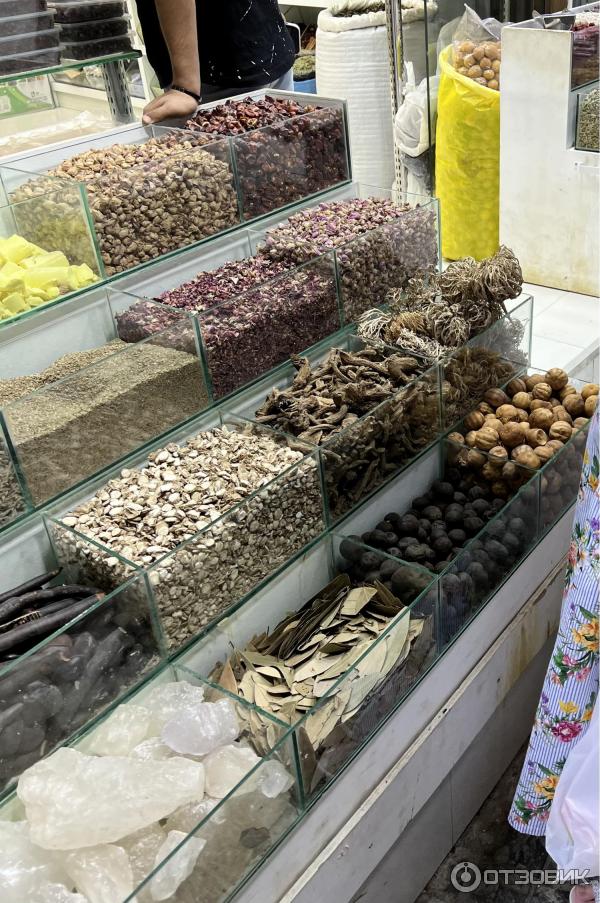 d) Olives, dates.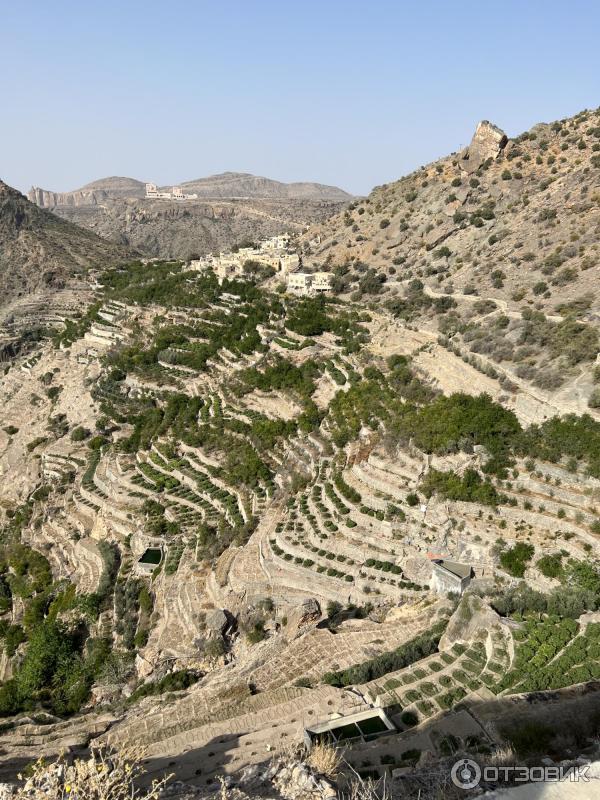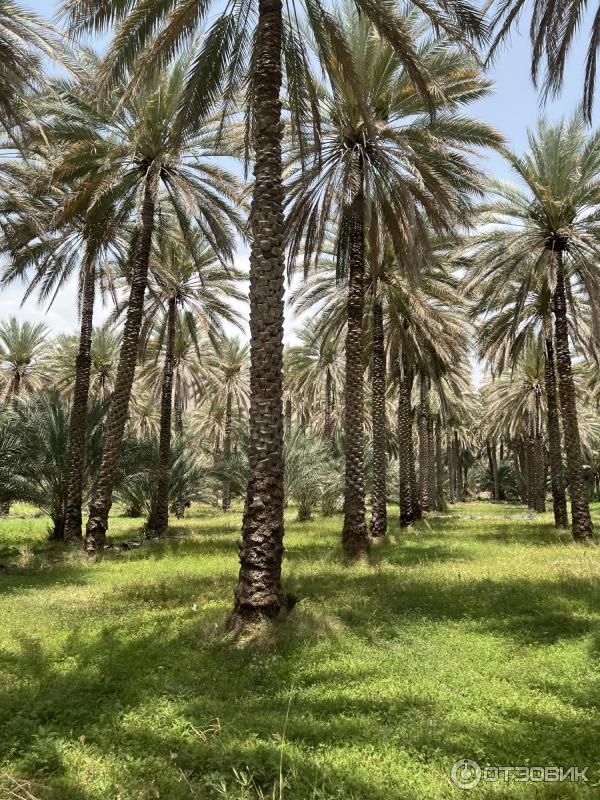 e) silver Local silverware is skillful and not very expensive. There are shops in the bazaars and in many hotels.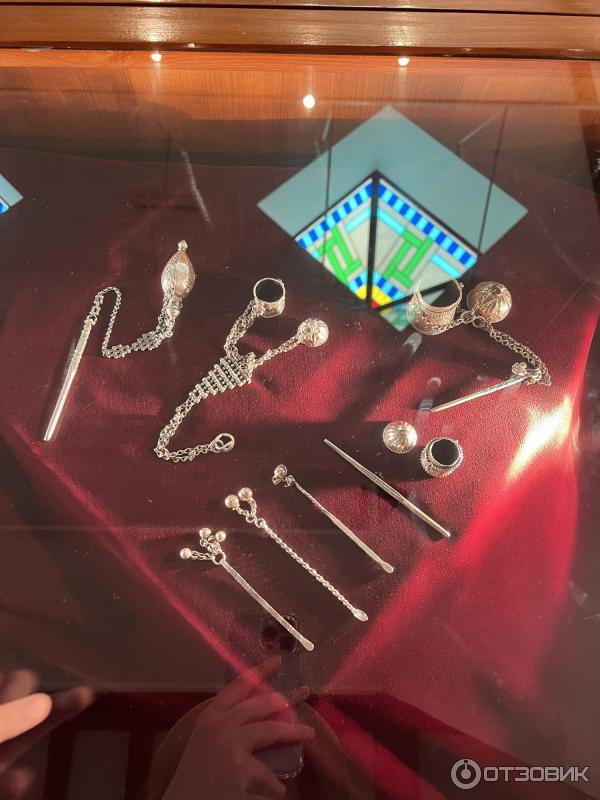 14. Other 3-Ring Outlets. You need an adapter. Hotels have usb sockets, as a rule.
Traffic on the roads is calm and polite, traffic lights, interchanges – everything is there. In the mountainous areas the roads are protected from landslides.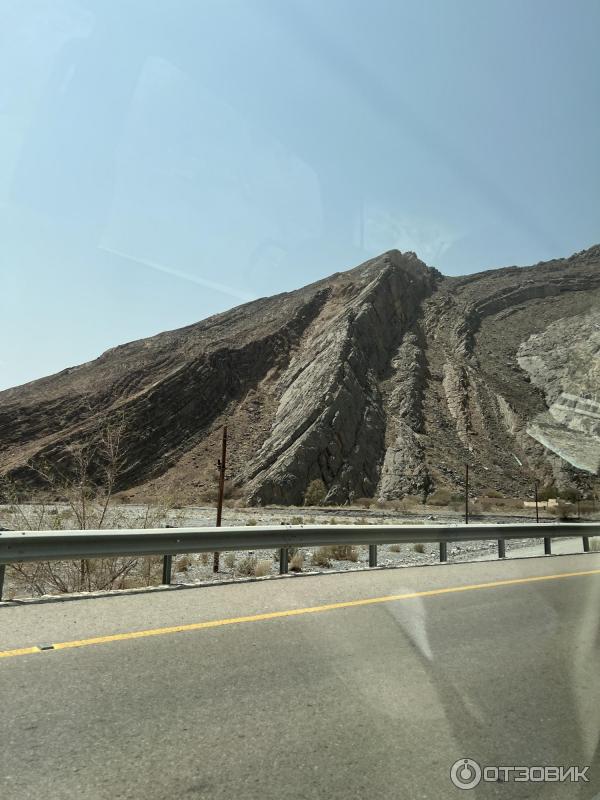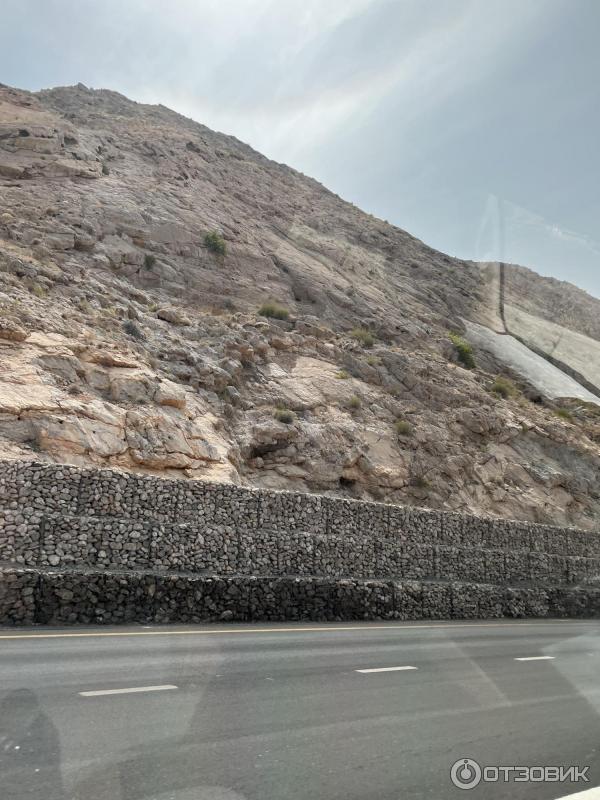 There are many underground springs in the country. There are tours to the springs. They say that the water from them is potable. Here, for example, a spring near Nizva.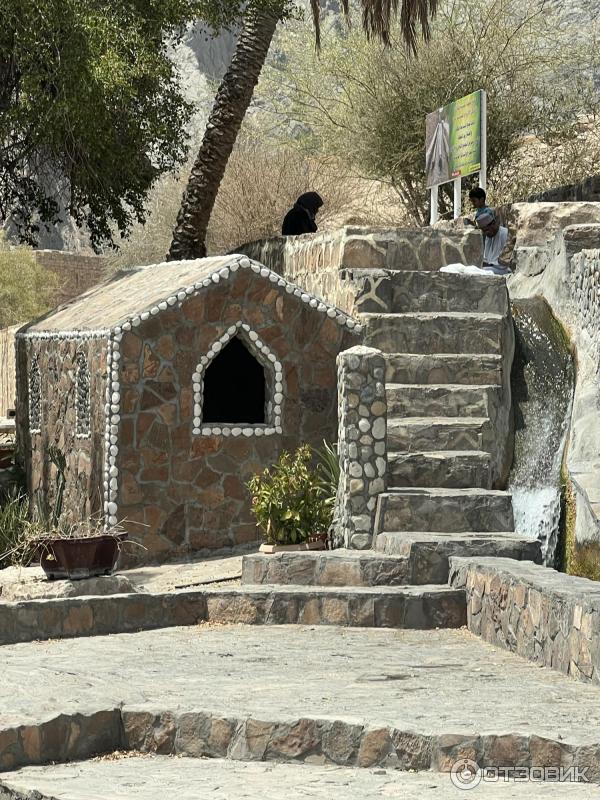 The most popular cellular service is Omantel. It seems that you can buy a SIM at the airport. But I use the option "unlimited internet abroad" from Tele2. It costs 350 rubles per day. I think it is very profitable, and – yay! – Oman is one of the countries on that tariff, although roaming in Oman is generally expensive.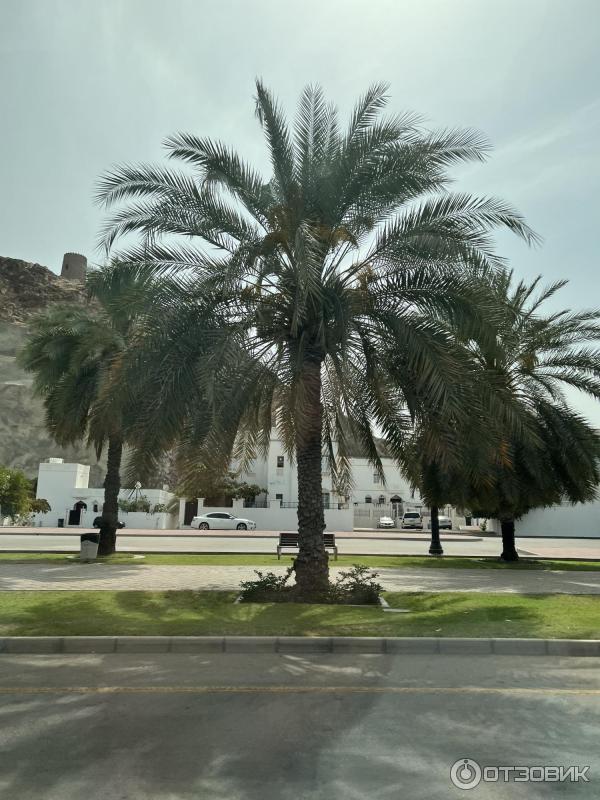 There are no skyscrapers in the country. In general Omanis position themselves as anti-Dubai. And this is interesting.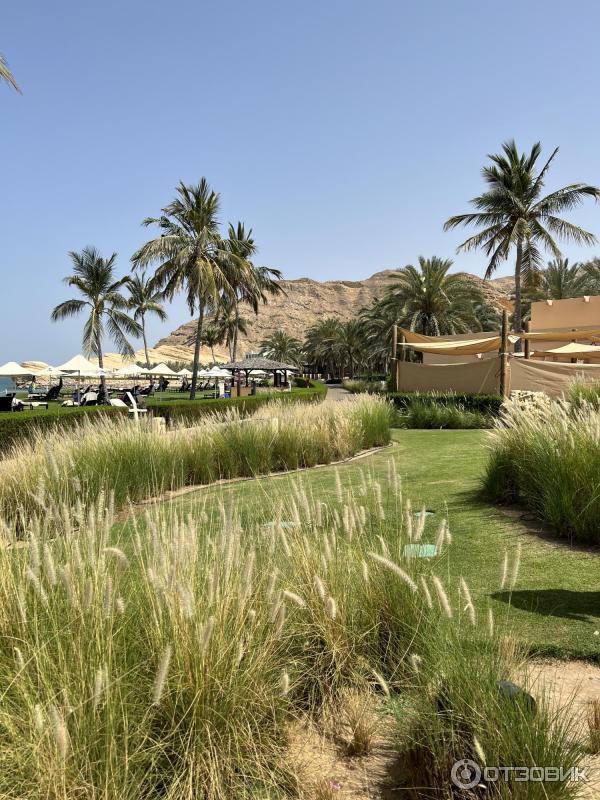 A little bit about the prices. How much did it all cost? We organized everything through the travel agency "Miracle". 1) We paid 237,000 rubles to the agency. That is accommodation (4 nights in a hotel on the coast, 1 night hotel in the mountains); transfers (airport – hotel, between hotels, hotel – airport), and English-speaking tour of Muscat $ 210 (Russian is twice as expensive). When I recalculated the amount in rubles in dollars, the rate was 75 rubles / dollar. Quite profitable. 2) I bought the tickets myself via Tinkoff Travel – 127 000 rubles. It was economy fare, Pegasus, 1 adult and 1 child ticket. 3) on-site expenses – 125,000 rubles (1,500 euros). That is mainly meals in hotels, lunches and dinners, because we had only breakfasts included. Plus 2 spa treatments at Anantara resort and a small excursion to the production of rose water.
Going to Oman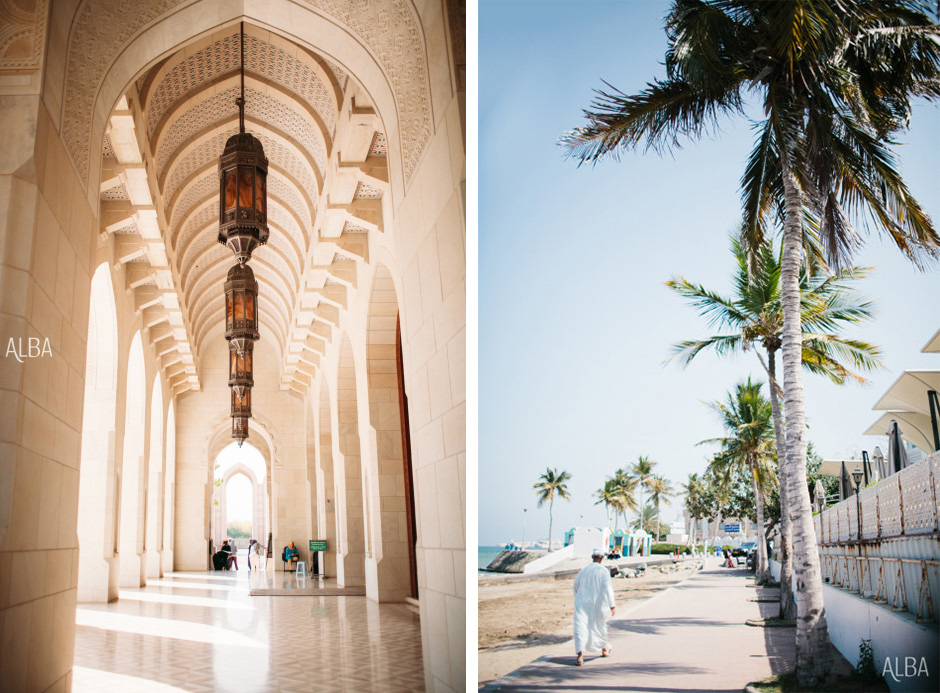 I had known about the existence of a country like Oman since childhood, as any self-respecting atlas owner would. However, I first heard about Oman as a travel destination literally 3 months before the trip itself. On my way to the Rila Lakes in Bulgaria, I crossed paths with two girls from the Czech Republic who were going there in a couple of days. From the stories, Instagram photos, and additional research, it became clear that Oman was not only the most mysterious, but also the most accessible and least conservative country to visit. Specifically:

The most important item on the list is a simplified visa regime!

Undiscovered by many Arab culture and national colors.

Kind and hospitable locals.

A high level of security for travelers.

A liberal attitude towards women (important for girls who want to run away to the Gulf, but are afraid of the local mores).

Incredible nature.

Fabulous climate in the winter.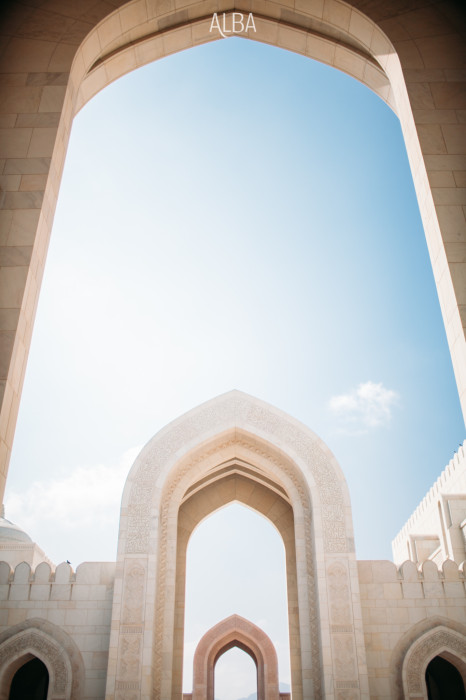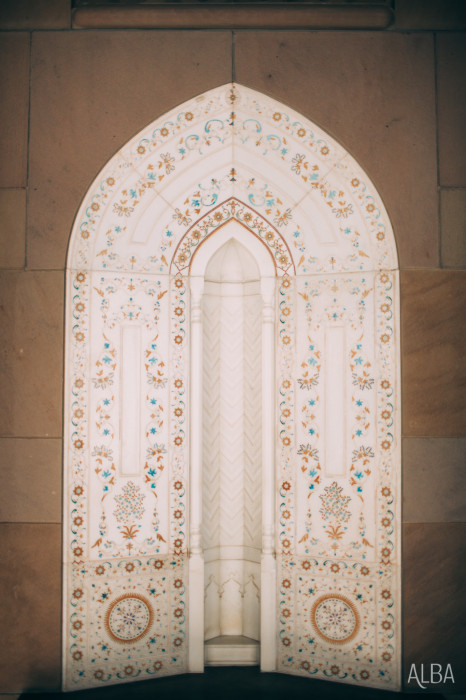 How to get there?
There is no direct flight to Muscat from post-Soviet countries. From Moscow you can fly with AirArabia via Sharjah or FlyDubai via Dubai. The round trip ticket price will be around € 340-370. I chose cheaper and more interesting option – flight to Dubai with a stopover for 3 days and a bus ride to Muscat. It was € 270 for direct flight from Moscow with FlyDubai plus € 22 for round-trip to Muscat (about 6-7 hours of driving, including border control). Sometimes you can catch cheaper deals on flights to Dubai. You can also rent a car in Dubai and cross the border in it.
Since October 2017, local authorities have simplified visa rules for non-Schengen countries. Russians, for example, can now enter Oman freely without any prior visa processing or even customs applications. You only need an open Schengen visa or any other tourist visa for "reliable countries", the list of which includes the U.S., Britain and Canada. And do not forget to set aside money for the visa fee – 20 Omani rials (€ 42). The other way is to buy your visa through a travel agent.
At the border I did not ask about any insurance or hotel reservations (but it's better to have them, of course, just in case). Only the process of checking the luggage may seem strange. The local customs officer puts all the bags in one pile and drives a sheepdog around it.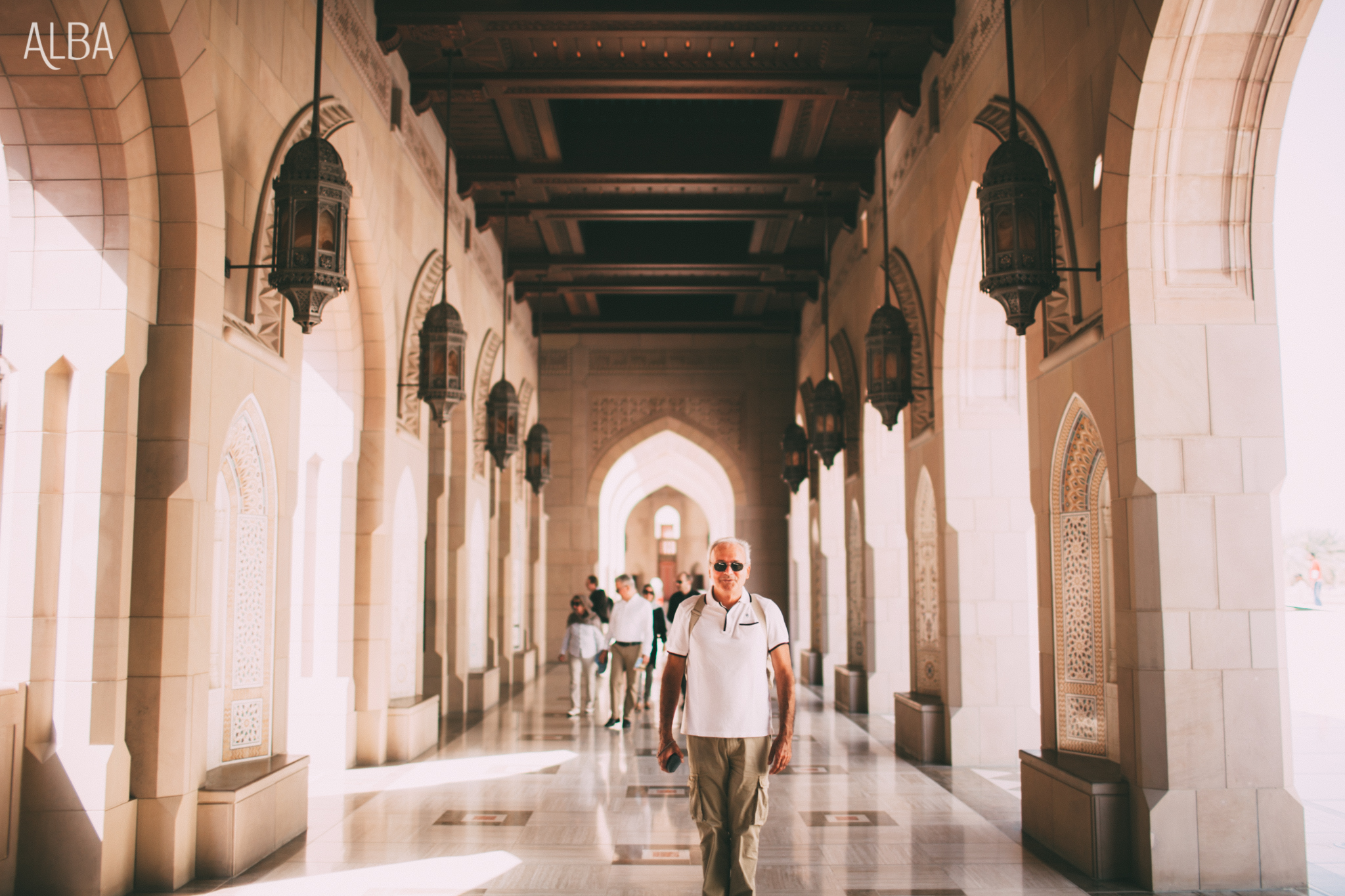 Where to sleep?
There is a big problem with budget accommodation in Oman. Not because the locals want to take as much money as possible, but because cheap accommodation in this country is not in demand! Omanis are used to travel on a grand scale. People were very surprised after my stories about Couchsurfing, asking why I did not stay in a hotel. If you arm yourself with the familiar Booking and Airbnb, you'll find hotels from €25 per night per person in the former and rooms from €15 per person (in Muscat) in the latter.
Couchsurfing works very well in Oman. In my experience, Oman is one of the few countries where you don't have to send inquiries. Just leave a public trip that you're going to Oman to experience the local culture and nature, and the locals themselves will write to you. So I got about 20-25 requests, and I still had to choose who to explore this amazing country with. I ended up spending the entire Omani trip with a local couchsurfer. Of the 4 nights, I spent the first two nights in a tent by the Gulf of Oman, and the rest at my host's house, soaking up the life and mores. The car issue also fell away this way.
Culture
Oman is a country of traditional Arab culture with unique national characteristics. Locals still prefer to wear dishdash in everyday life, different from the UAE or Kuwaiti counterparts. All buildings are in Arabic style – even new constructions do not look like dull business centers or soulless skyscrapers. The population is dominated by the Omanis themselves. This is especially noticeable in contrast to the same Emirates or Bahrain. If you're a fan of Oriental bazaars, if you want to explore the lifestyle and customs of the peoples of the Persian Gulf and still puzzle over how to understand Arabic and write from right to left – you're going straight to Oman!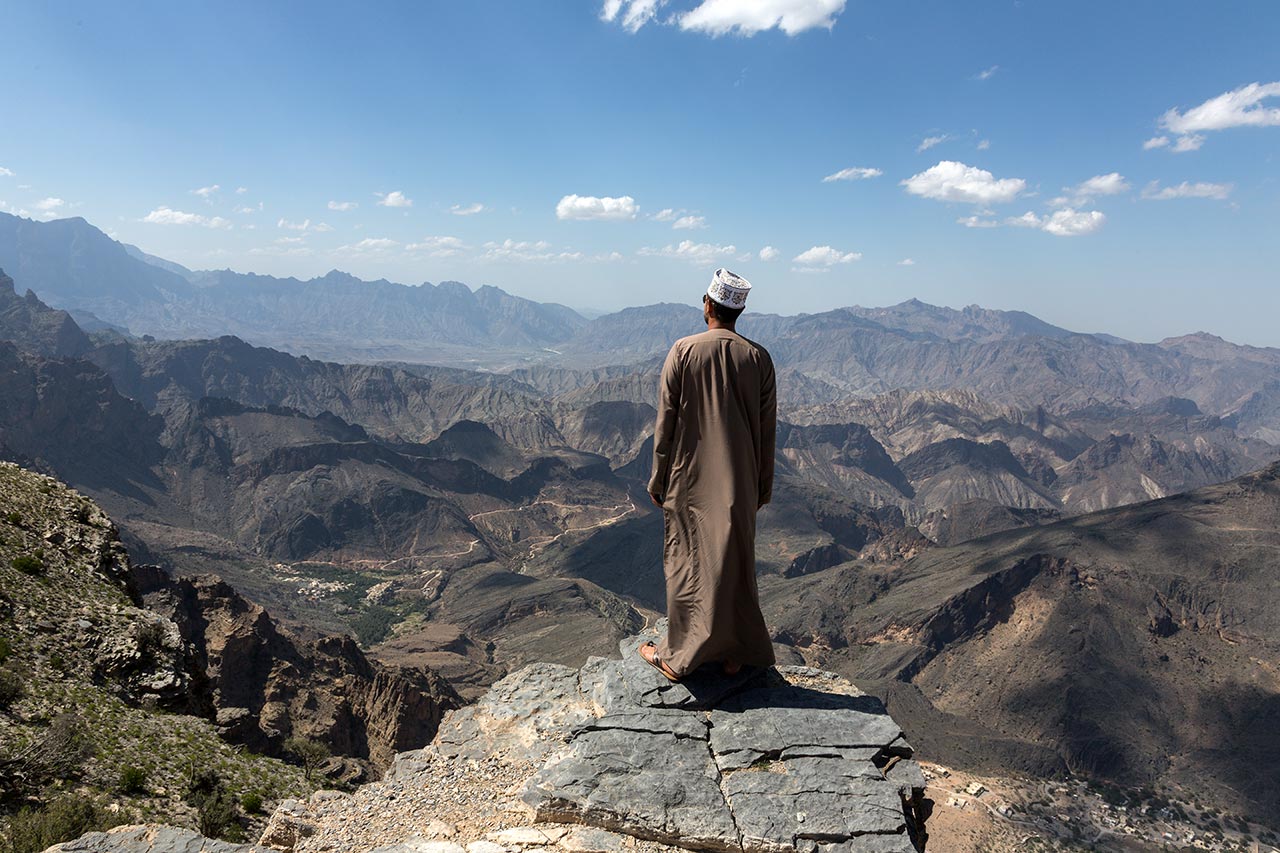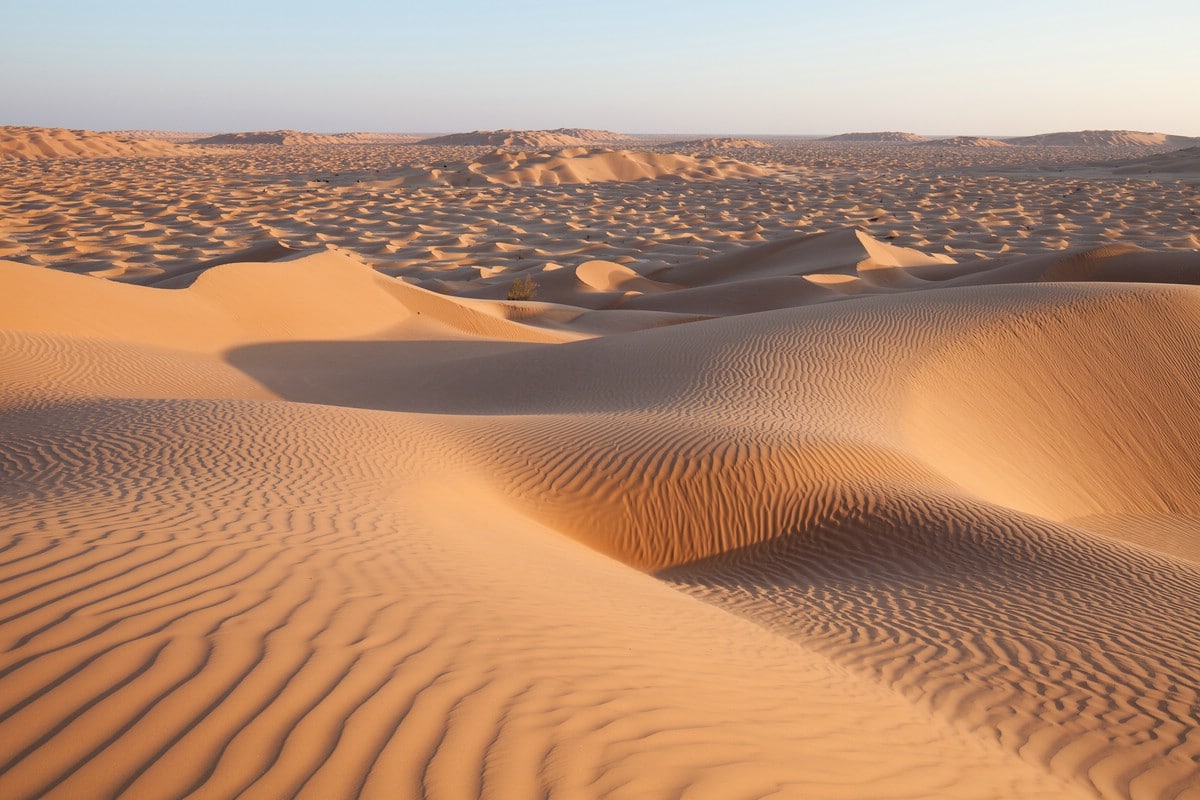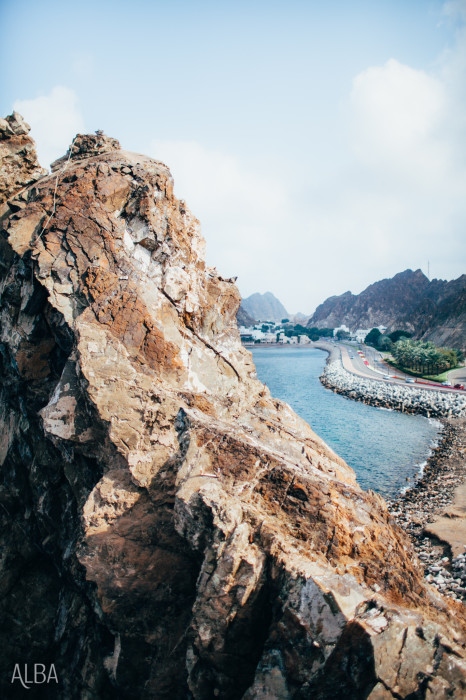 Curious travelers are welcome anywhere in the country. Recently, Oman is trying to get rid of the "oil needle" in the economy, starting to actively develop tourism as an alternative. That's why people are very interested in making you like it here. No one will criticize you for wearing shorts and a T-shirt, for being of a different religion or for being an atheist. The headscarf for girls is also optional.
"There's nothing to be afraid of in Oman. The locals are already many times richer than you are thanks to oil."
The life of a typical Omani is measured and relaxed. However, it is a myth to say that Arabs can enjoy the blessings of nature without working. Oman has educated people who mostly speak English. Every local has a job, and 5 days a week a person is busy working (just like you and me).
Yes, locals from birth have many privileges from the state, such as free land per person, free education and employment. Oman is one of the five safest countries in the world according to the World Economic Forum (WEF). And in practice, it really is! Of course, this does not mean that you can leave your car open or sleep in a hotel with the door open. But in Oman there is nothing to be afraid of. The locals are already many times richer than you thanks to oil, and the newcomers are afraid to break anything because of the severity of the local laws.
Sightseeing
It is better not to stay long in Muscat. Oman is one of those countries, for which exploring is not enough to hang out in the capital. Muscat itself is not a bad city, but all it has is two mosques, a bazaar and a small waterfront. The city is empty both on weekdays when everyone is at work and on weekends when the locals leave for camping in nature.
Nature is Oman's greatest treasure for the traveler. In general, all of Oman is a perfect highway in the middle of the mountains. Mountains without fertile soil, where not a single blade of grass will grow. But it looks amazing: you have a feeling that you are on the moon. And this is just the central part of Oman! The nature of this country is in principle diverse. On the Musandam Peninsula, which is separated from Oman by the Emirates, you can see fjords and compare them to those in Norway or Iceland. In the south of the country, in Salalah, you will plunge headlong into the tropics and see green streets with waterfalls, palm trees and crystal clear water on the beaches. Important: To visit some of the sights of Oman, you need not just a car, but at least a crossover. I'll write the top 3 places I've been to.
Wadi Shab . Wadi are dry river beds that fill up during heavy rains. This is a natural wonder that few places can be found. First you spend 40 minutes walking along the dried channel, then swim to the cave through several small lakes, separated from each other by rocks. Once you reach the cave, you scramble up the rocks through ropes, and by the end you realize how cool it all was.
"All of Oman is a perfect highway in the middle of the mountains."
Misfat al Abreyeen is a village atop a mountain ridge with a unique panorama of neighboring villages. In the village itself there is a traditional way of life. Saddle donkeys run up and down the steps and local children jump into the pool-like, palm-fringed well.
Nizwa Souk is a small and cozy oriental bazaar in Nizwa. Inside the bazaar there is also a rather beautiful fort, but entry for foreigners costs 5 rials or €12.
In Oman I went to the Gulf Cup final where the local team met the UAE. This is the 23rd time the Cup has been played among 8 national teams, but Oman had only won once before this final. And they won the second time. There are no words to describe what my new local teammates and I saw on the streets. It was similar to how I got to Moscow in 2008 the night after Russia's victorious match against the Netherlands. Flags in the streets, national songs, honoring the team the next day with songs and dances. That day was definitely worth all the unvisited places in the country. I learned from this trip that traveling to any country for the main event of the year multiplies your experience by a factor of three. In general, go to Prague for Christmas, to Diwali in India, to Songkran in Thailand, to the final of the World Cup in the finalist country and you will be happy.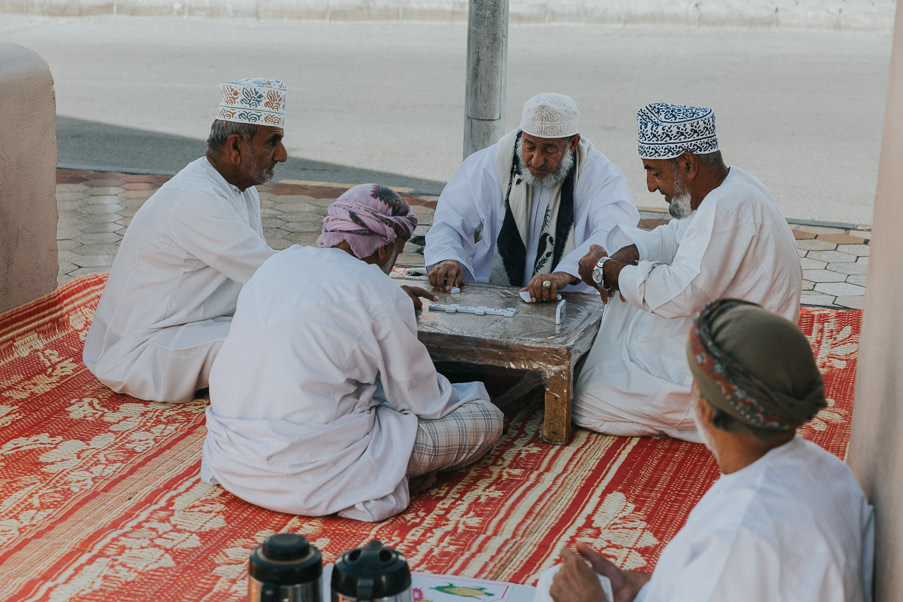 The official days of rest, as in other Arab countries, are Friday and Saturday. The main reason is that Friday is considered a day of prayer. Pay attention to this fact when making your itinerary by day.
2. The country has been ruled by the same Sultan for 48 years. In Oman (officially the Sultanate of Oman), Sultan Qaboos bin Said is an unshakable personality. The man is said to have made from a country with nothing but desert and mountains a rich country with a stable economy. Keep this in mind when you start a conversation with a local about politics.
The purchasing power of the Omani rial is so high that the government will issue 1/2 and 1/4 rial paper bills and the local "kopeks" (bais) are worth a thousand for each rial instead of the usual hundred. Don't be frightened when exchanging currency and shop carefully.
4. Locals live mostly in villas on several floors. In Oman, it is customary for each room to have its own restroom – as a personal space for the person who lives in that room. Thus, you can find 6 rooms and 6 toilets in a typical villa.
5. Find either a local or a similar traveler from another country to join your company. Alone (-someone) can spend too much money, and in general it is worth getting to know better what kind of people live in Oman.
6. Bring your own toilet paper, as they just don't use it in Oman: every restroom has a shower faucet.
7. Don't book hotels – instead, bring a tent with everything you need and rent a car. Oman is the perfect place for camping.
8. Yes, be sure to rent a car or go with a local. It's not good in Oman without a car.
9. Do not visit Oman from April to October – it gets so hot that even the locals sometimes can't stand it and leave en masse for the tropical belt in the south of the country.
Of course, Oman is not the country that absolutely everyone should visit. There are many places in the world with a rich culture, beautiful nature and the possibility of low-budget trips. It's just that there are hundreds of stories from your friends and tons of information on the web about these places, while we rarely think about places like Oman when planning our next trip. And it's worth it.