In accordance to the upcoming 115th anniversary celebration of the Philippine Independence this coming June 12, 2013, the Philippine Airlines offers 115 PhP seat sale and promo on base fares on all domestic flights.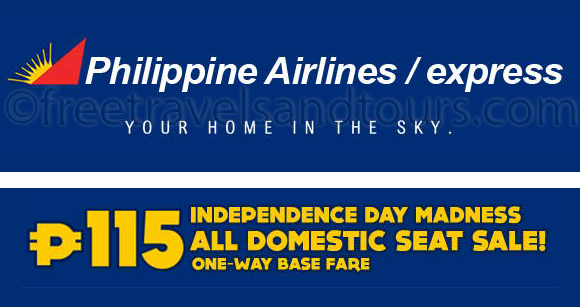 The selling period of this seat sale and promo is between June 7 to 12, 2013while the travel periods will be between 01 November 2013 to 15 January 2014.
So guys, if you have plans of traveling on these dates, book, buy and never hesitate to grab a seat now.