Life in the favelas of Rio de Janeiro (15 photos)
Rio de Janeiro's central neighborhoods, gleaming with new buildings and fenced off from the city's poorer neighborhoods by fences and guards, hide from the eyes of tourists the most important problem. That problem is the local slums (favelas), in which many people live. Here is another glimpse into the Brazilian favelas to see the local "houses" and to learn about the lives of the inhabitants.
This is roughly what a typical Brazilian favela looks like, or rather a small part of it. There are favelas in almost all major cities of Brazil, but most of them in Rio and Sao Paulo.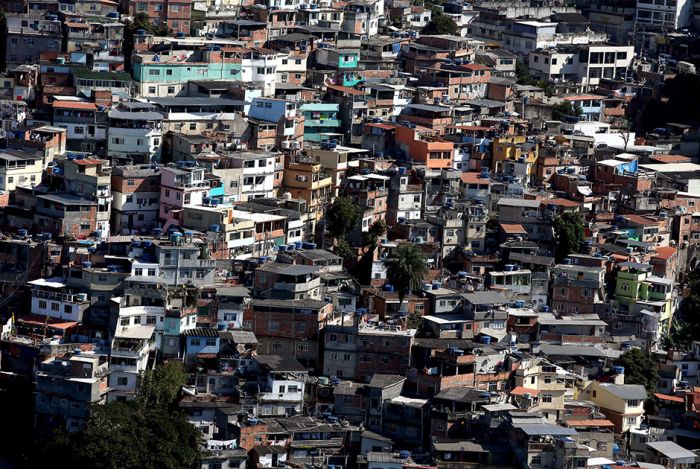 The Mangueira neighborhood is located less than one kilometer from the Maracana Stadium, where the opening ceremony of the Games was held. According to locals, they have not benefited in any way from the Olympics – the big city "cleanup" never got to the neighborhood.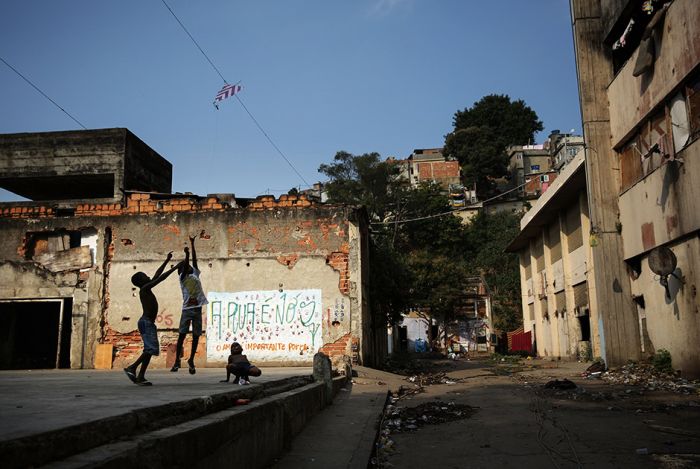 About 22 percent of Rio de Janeiro's population, or about 1.4 million people, live in the favelas. Crumbling homes, lack of infrastructure, inaccessible health care and educational facilities, and crime are all realities of Brazil's slums.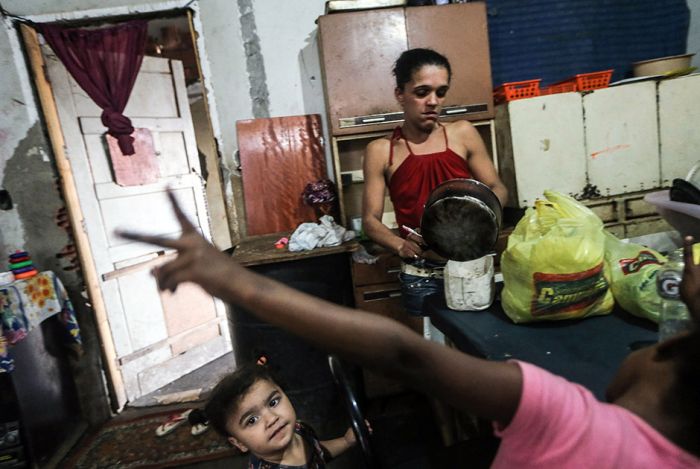 The photo shows a girl going to one of the Olympic events. The ticket was given to her – most residents of favelas cannot afford to attend sporting events, especially during the 2016 Olympics – the tickets are too expensive.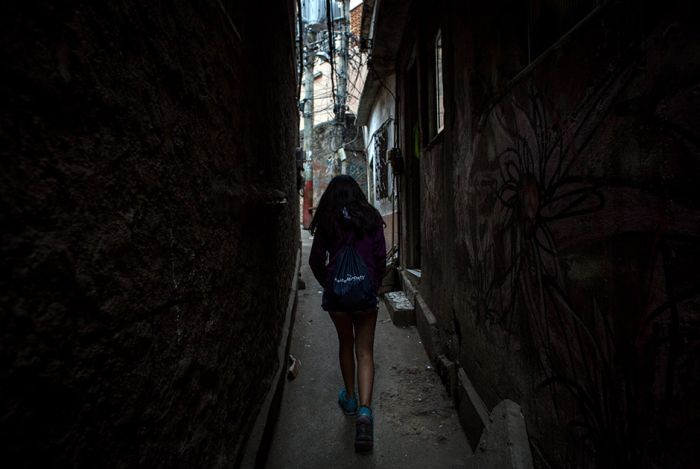 Houses located in slums often have no water supply. People wash dishes in the streets, simply by watering them from hoses lying on the ground.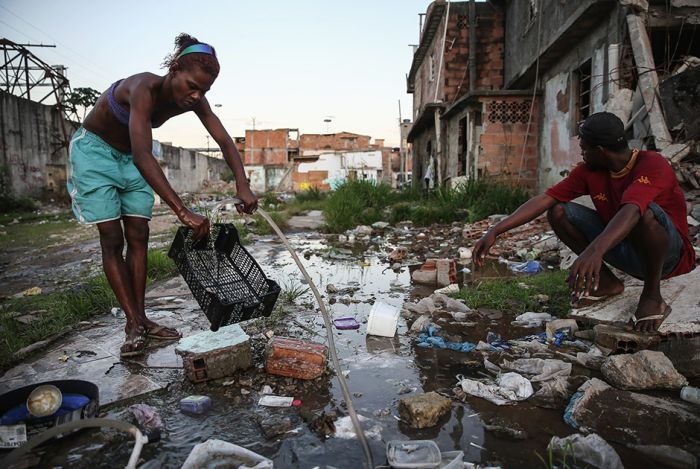 The tourists who came for the Olympics brought a little bit of a different, non-slum life to the favelas – there are not enough hotels, especially inexpensive ones, in decent areas of Rio, so the unpretentious visitors began to settle in the slums. Hostels have opened in many favelas in recent years.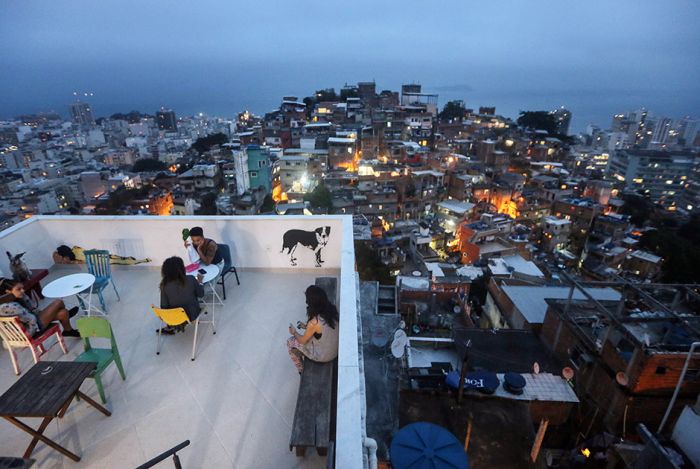 In other favela buildings, people live by the hundreds, so cleanliness and order are out of the question.
The photo shows a man entering his apartment in the Mangueira neighborhood. The neighborhood had long been slated for demolition and was to be replaced by a parking lot for visitors to the Maracana Stadium, but, as they say, "something went wrong."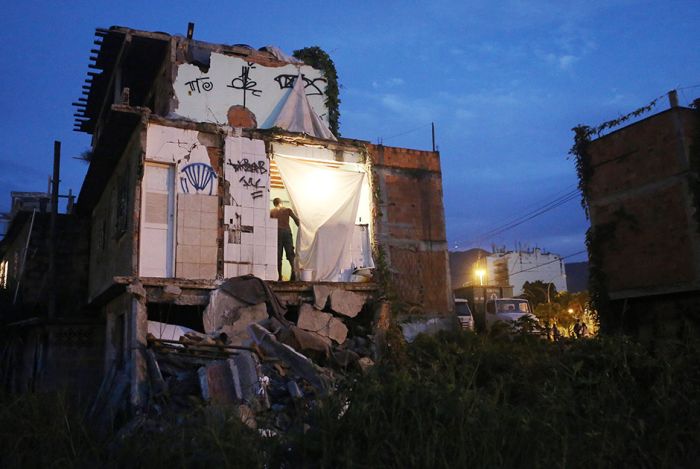 The people living in the slums are, as you might guess, pretty poorly dressed. But despite the lack of water (and even more so – washing machines) in houses, clothes are still washed here, hanging clean laundry directly in the street.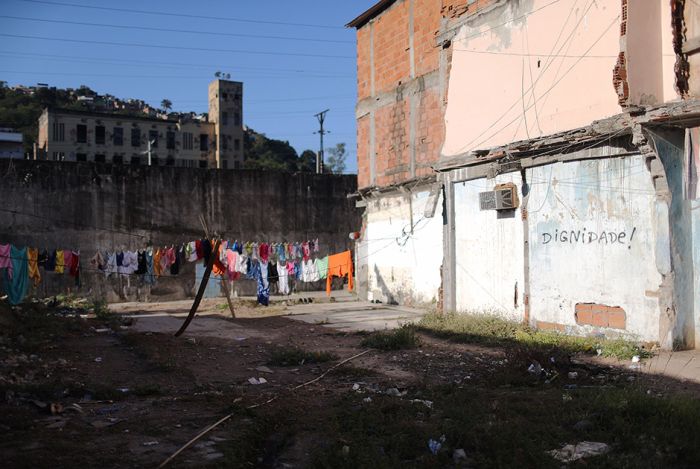 The authorities of Rio de Janeiro have made considerable efforts to combat crime in the favelas on the eve of the Olympics, but in some slums – in particular, in Babilonia, located near the "Olympic" beach Copacabana – rampaged drug mafia, and stay here is dangerous not only to ordinary people, but also the police.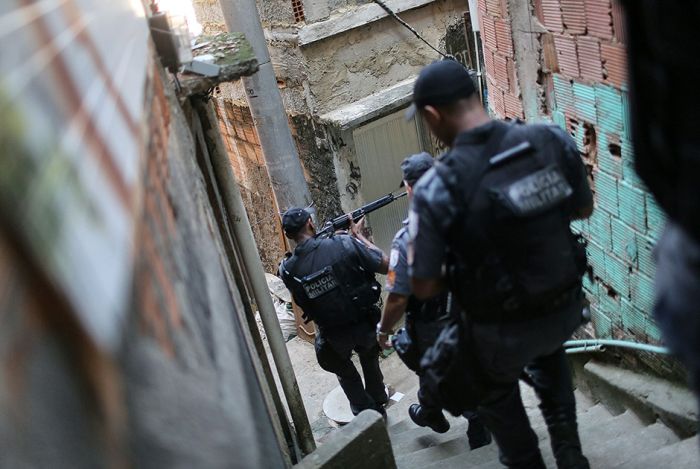 One of the poorest slums is right next to the highway that connects Rio de Janeiro International Airport with the central districts of the metropolis. It is said that the noise billboards along the road were deliberately covered with advertising posters – so that tourists would not notice the poverty of the Olympic city.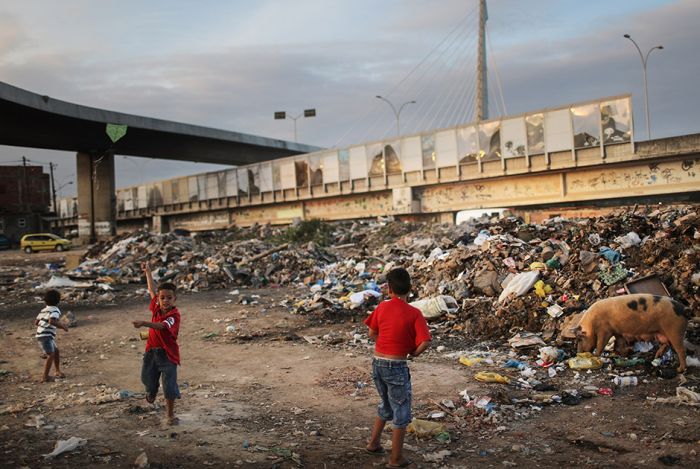 Most residents of favelas only see Olympic events on TV. Nevertheless, they cheer for the athletes even in a regular barbershop.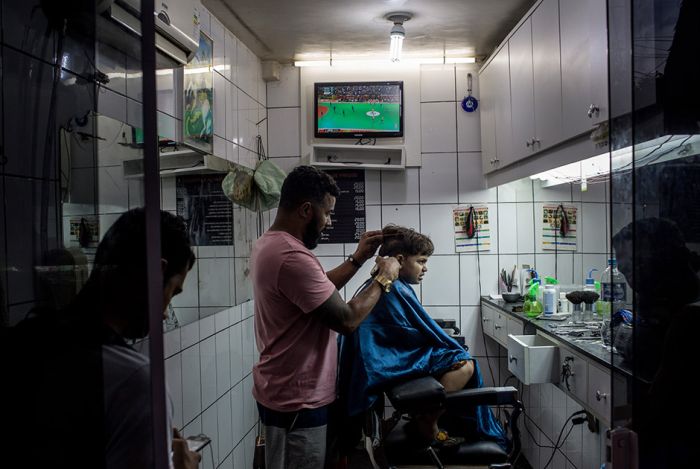 Garbage burns in the back alleys of the favelas – there is no place to dispose of it, so slum dwellers have to incinerate it on their own.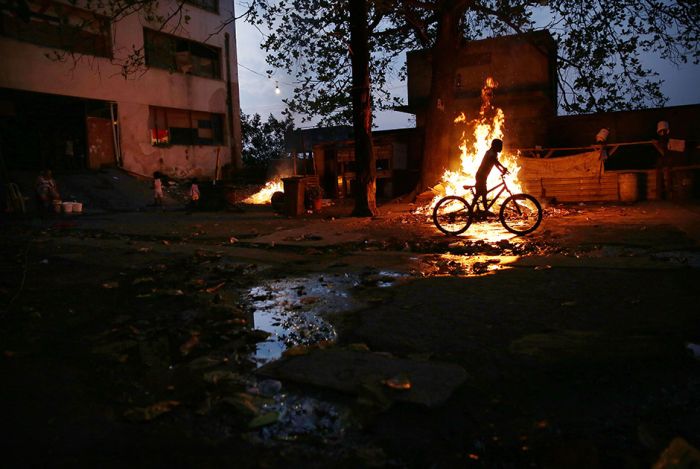 Some of the waste is simply dumped into the city's canals, and no one is embarrassed by this.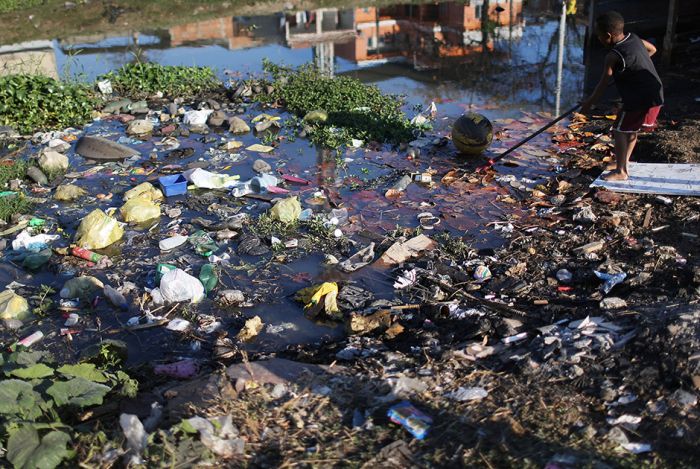 The city authorities planned to reorganize the favelas by 2020, but so far most of the plan has failed. The slum dwellers say that the Olympics have not changed their lives for the better, but they are still proud that they are the real masters of Olympic Rio.
City without God How they live in the worst of Brazil's favelas
"City of God" is the name of the favela in Rio de Janeiro, built by the authorities in the 1960s to accommodate all the unfortunates who fled from other slums. Nowadays, because of poverty, total indifference of the authorities and rampant crime, this place has turned into a real war zone: there are constant shootouts between drug dealers and police. The locals are used to the stench of sewage and garbage rotting in the hot sun, but the constant threat of a stray bullet seems impossible to get used to: doctors note the residents of the favela have symptoms typical of veterans of real wars. Associated Press correspondents visited "God's City" and spent eight days there with two families.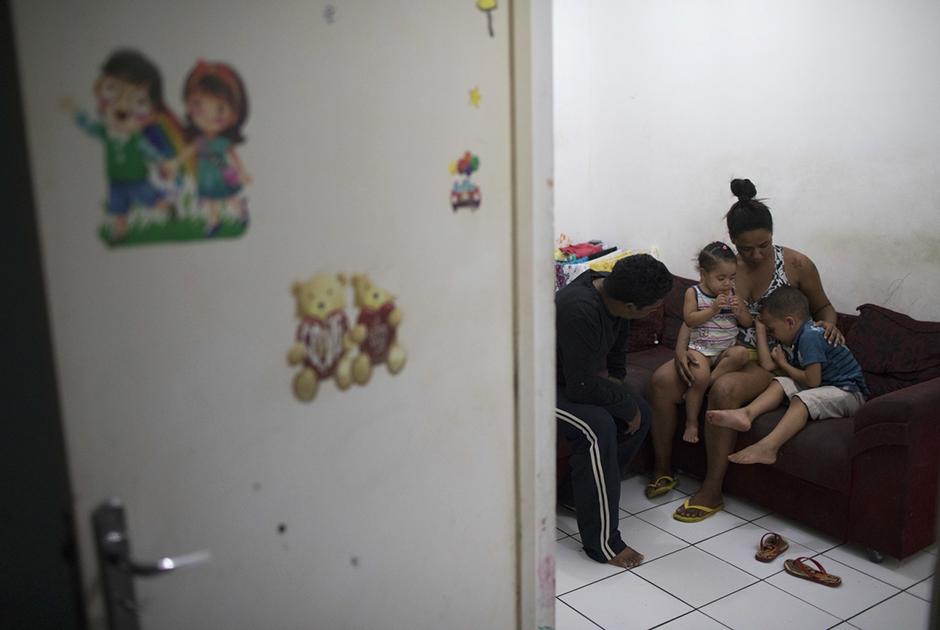 Photo: Leo Correa / AP
Taisa da Silva Ribiero calms her four-year-old son and two-year-old daughter: they were frightened by a military police armored vehicle that drove down the street.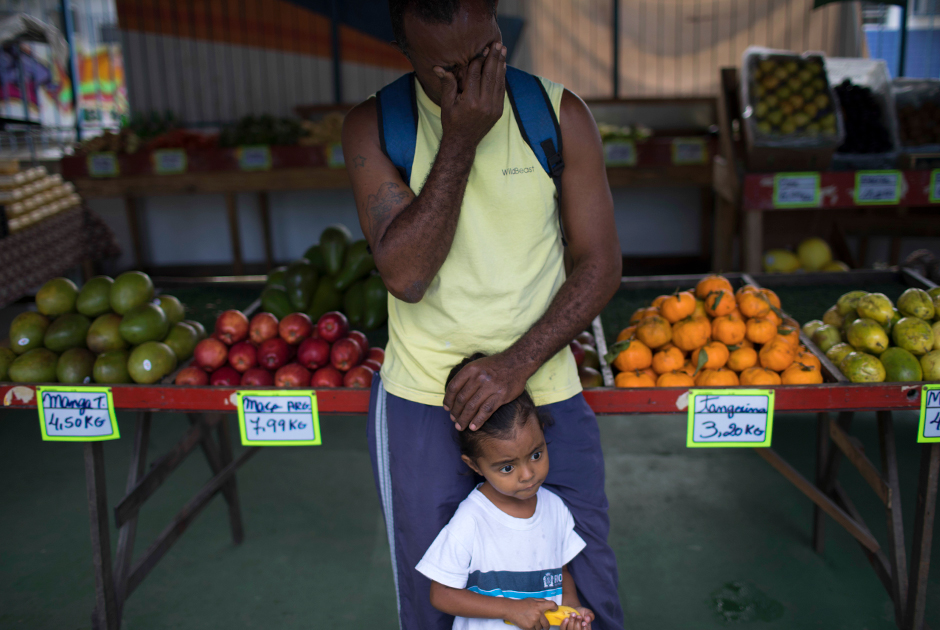 Photo: Leo Correa / AP
Almir Arruda wipes away his tears of helplessness as he and his four-year-old daughter wait for another shooting outside her kindergarten.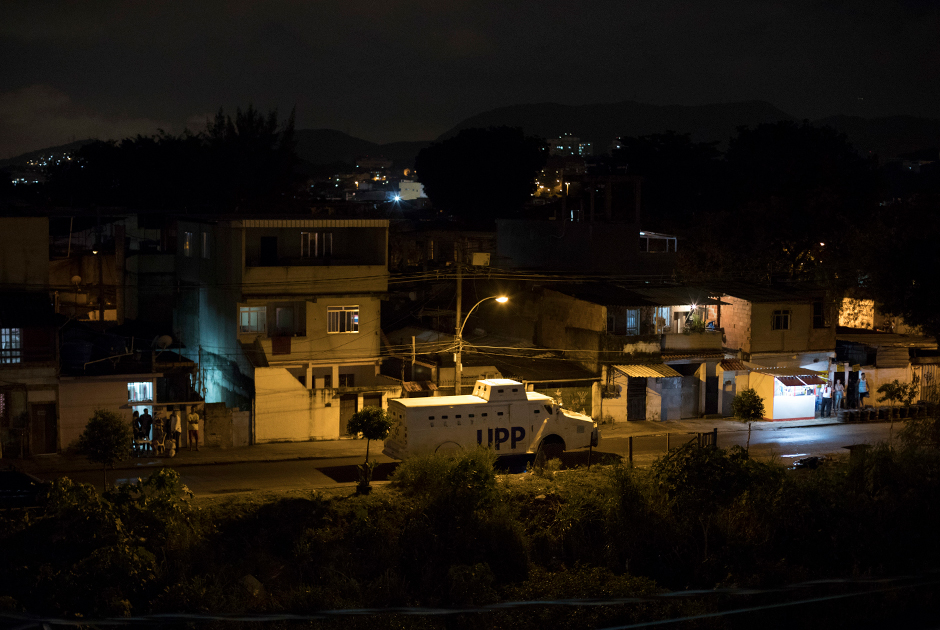 Photo: Leo Correa / AP
A white armored military police vehicle patrols the streets of "God's City."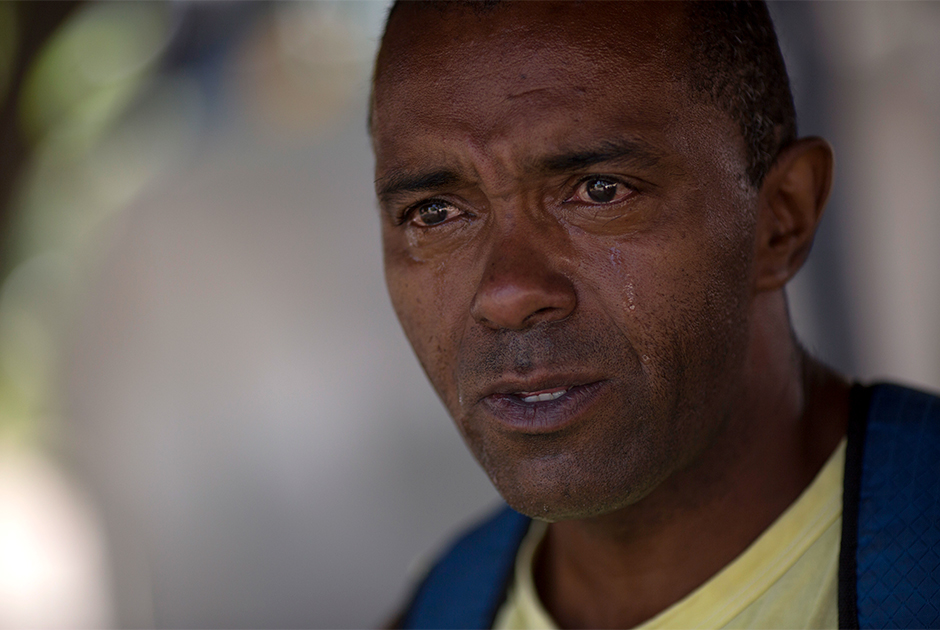 Photo: Leo Correa / AP
"I don't care if they hit me. What if they hit her?" – Arruda laments.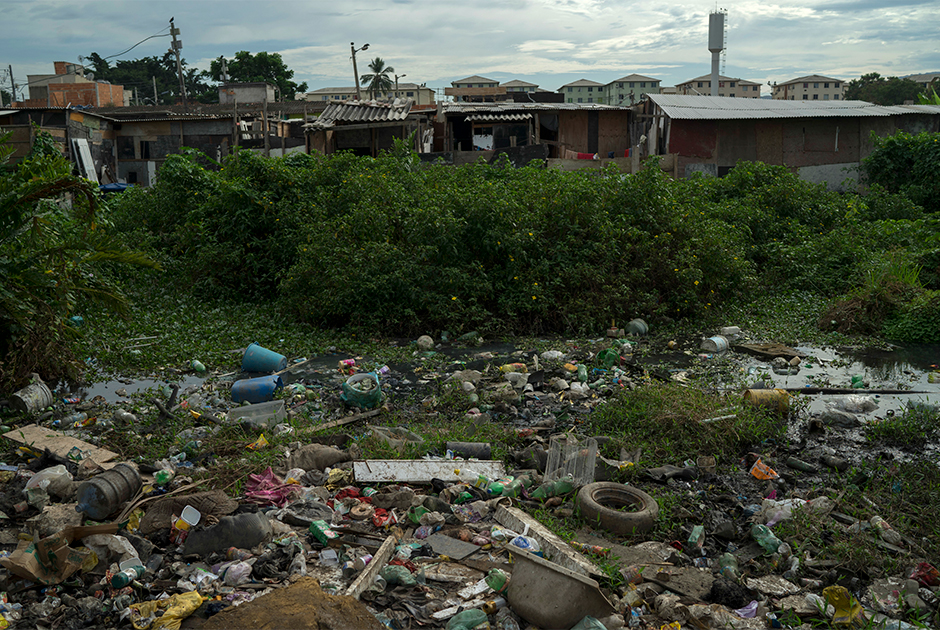 Photo: Leo Correa / AP
The vacant lot where the sewage flows is littered with decaying garbage. The neighborhoods are a short distance away, but municipal workers have been slow to remove the foul-smelling debris.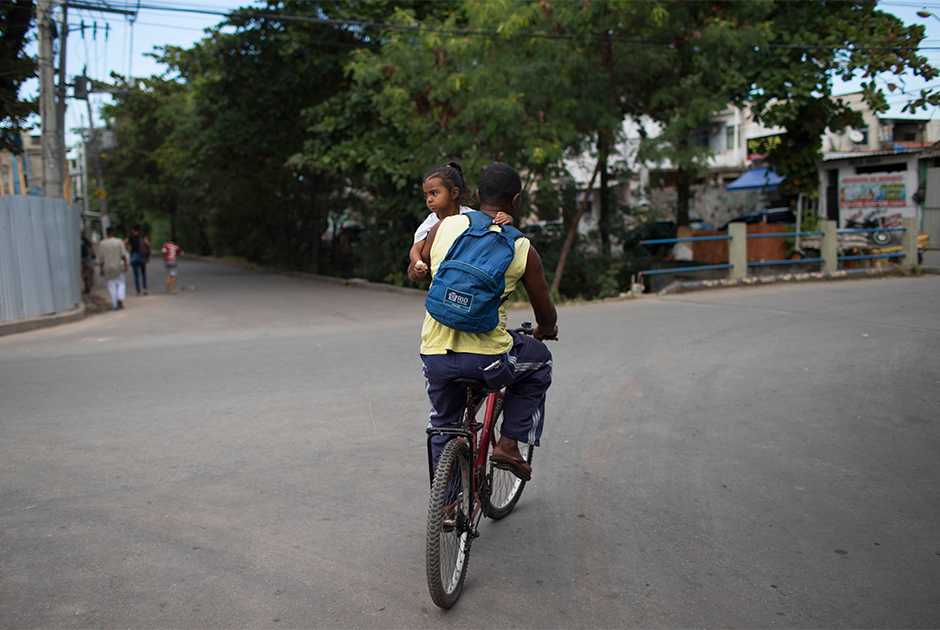 Photo: Leo Correa / AP
Arruda takes her daughter home from kindergarten before there is a firefight.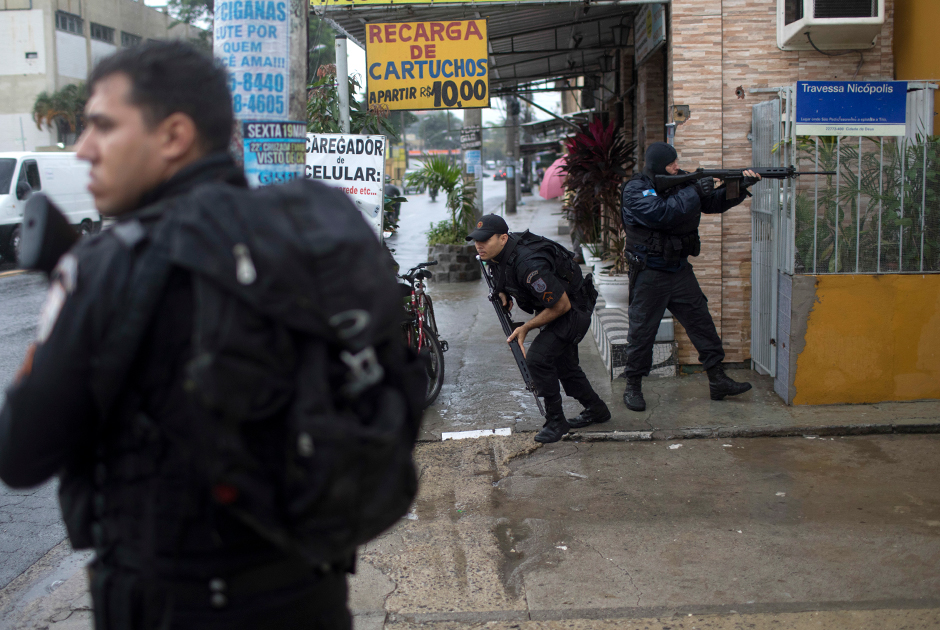 Photo: Leo Correa / AP
Police officers are firing at drug dealers. In 2016, 920 people were killed in shootings in the state of Rio de Janeiro.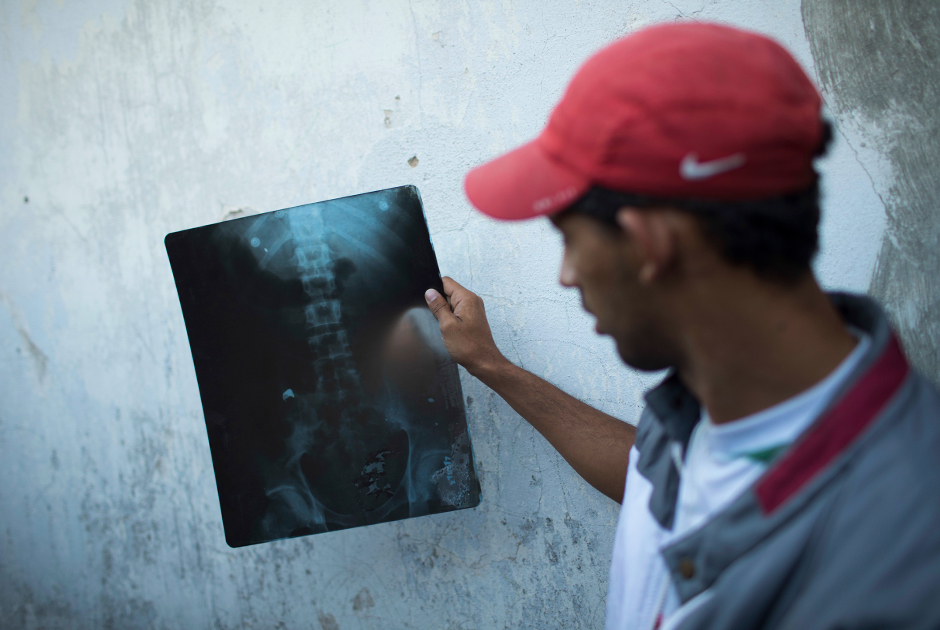 Photo: Leo Correa / AP
Alejandro Henrique was walking home from his grandmother's house and took two bullets. According to AP polls, 45 percent of favela residents fear law enforcement might confuse them with drug-dealing gangsters. Three-quarters of residents said patrol officers behave more violently in favela neighborhoods than in affluent ones.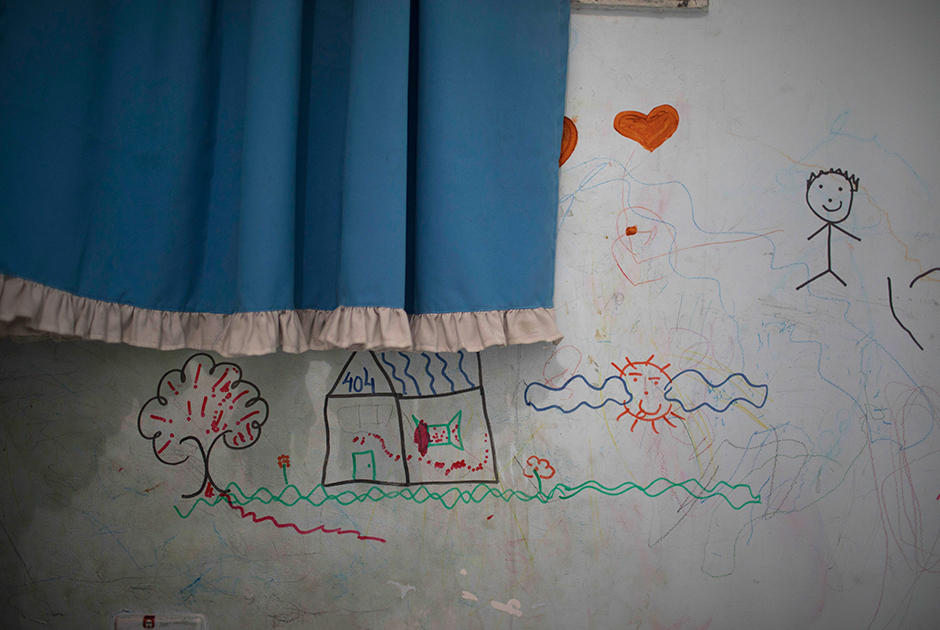 Drawings by Arruda's daughter.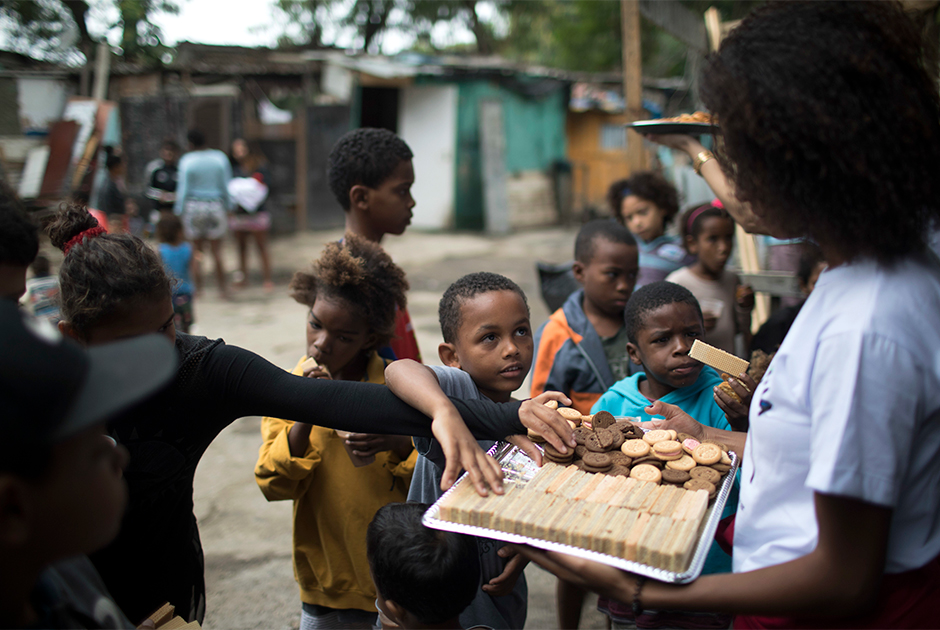 Photo: Leo Correa / AP
Children sort through humanitarian aid sent to God's City by an NGO.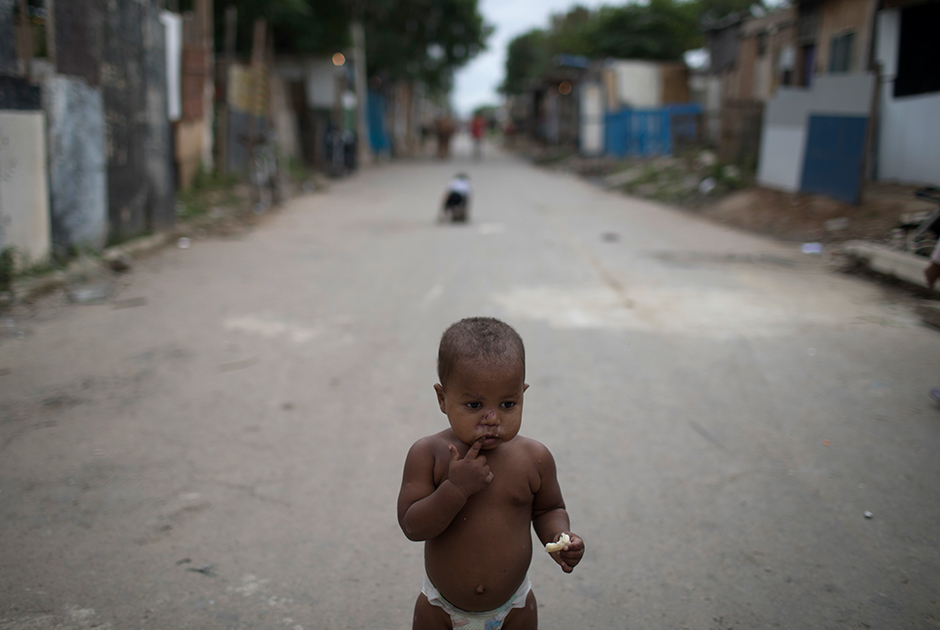 Photo: Leo Correa / AP
A child with a piece of bread in the Paradise Corner neighborhood, one of the poorest in the ill-fated favela.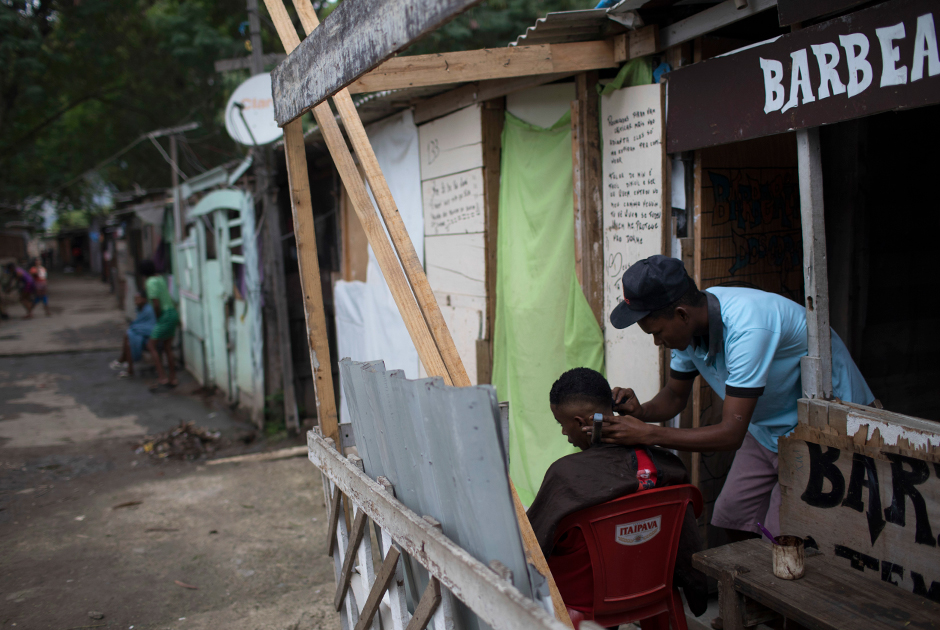 Photo: Leo Correa / AP
A barbershop on the street. Metal sheets protect against both prying eyes and ricochets from bullets.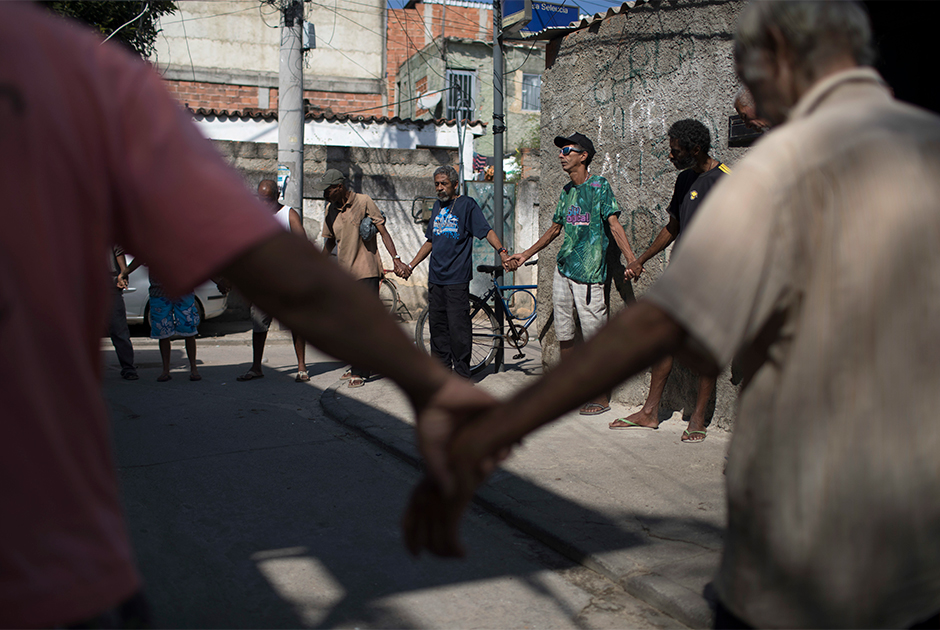 Photo: Leo Correa / AP
Prayer before a free breakfast hosted by a Christian charity.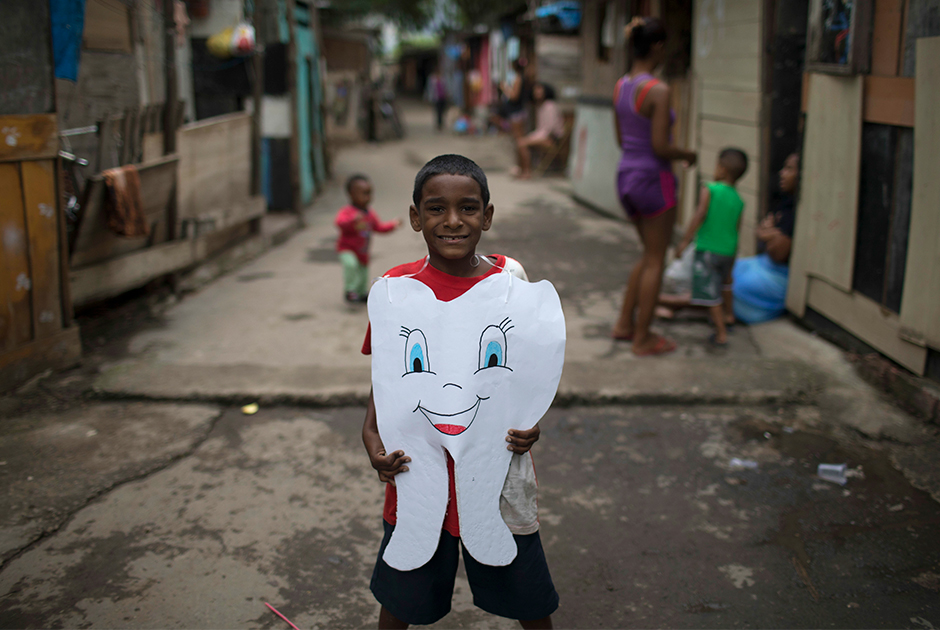 Photo: Leo Correa / AP
A "Healthy Tooth" costume given to a child by benefactors is meant to draw attention to the need for hygiene around them.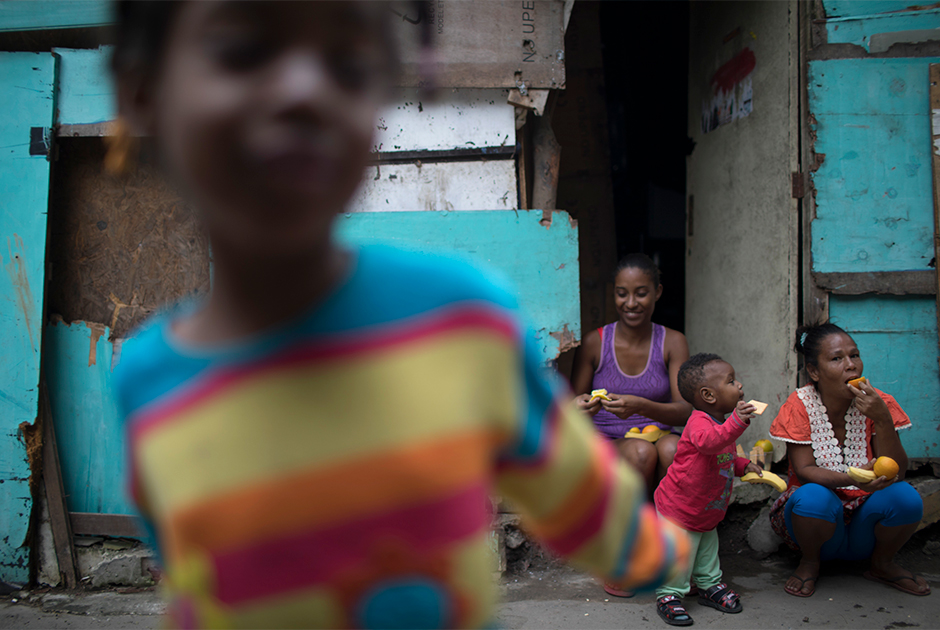 Photo: Leo Correa / AP
Residents of the favela eat free fruit donated by a nongovernmental organization.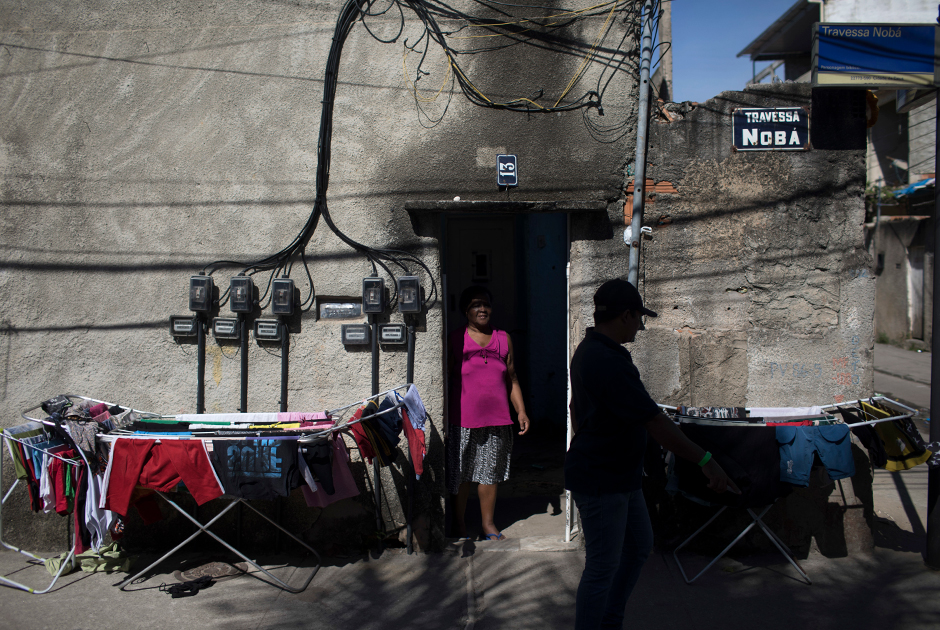 Photo: Leo Correa / AP
Local pastor and former drug dealer Silvio César Soares Gonzaga walks down the street of "God's City." "Rio has fallen into chaos. It has been poisoned by violence," he told the AP.
Photo: Leo Correa / AP
Parents lead their children to school. Police usually conduct special operations against drug dealers just during school hours, they said.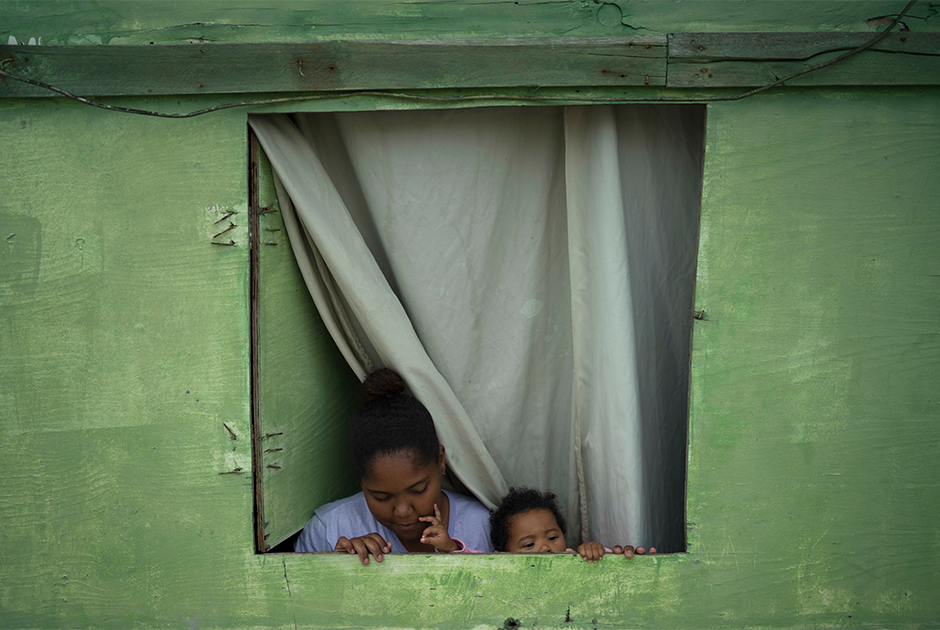 Photo: Leo Correa / AP
A lonely mother and her daughter are in their wooden shack. When gunfire starts in the streets, they flee to a neighbor's brick house.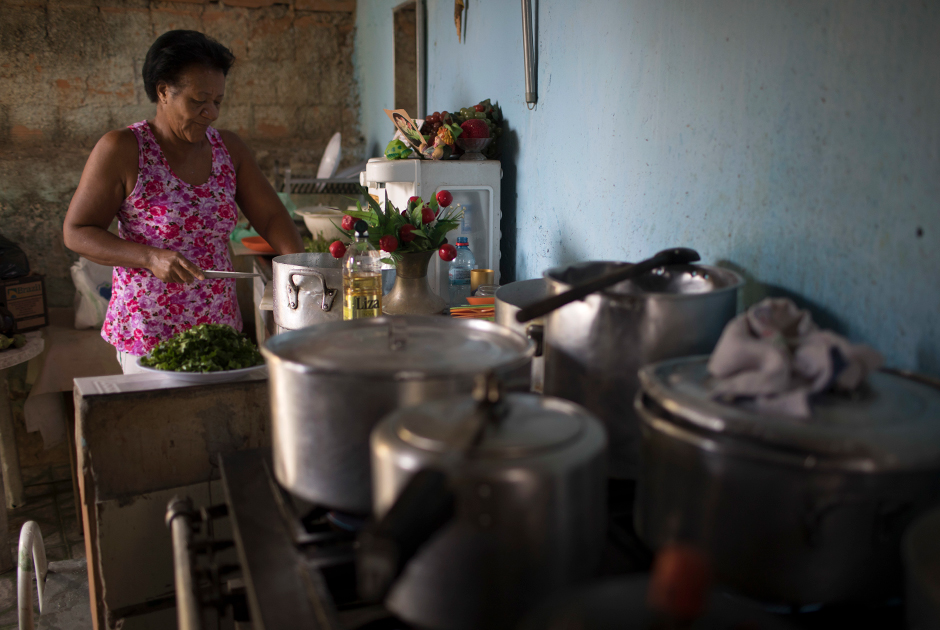 Photo: Leo Correa / AP
Ana Regina de Jesús cooks in her kitchen: four days a week, she treats needy neighbors to lunch.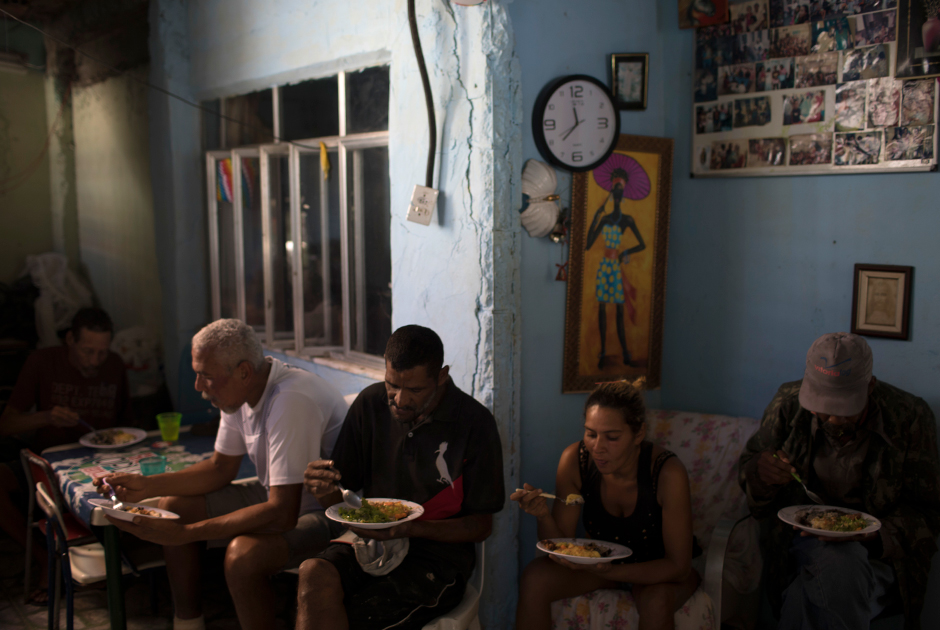 Photo: Leo Correa / AP
A meal at De Jesus' home.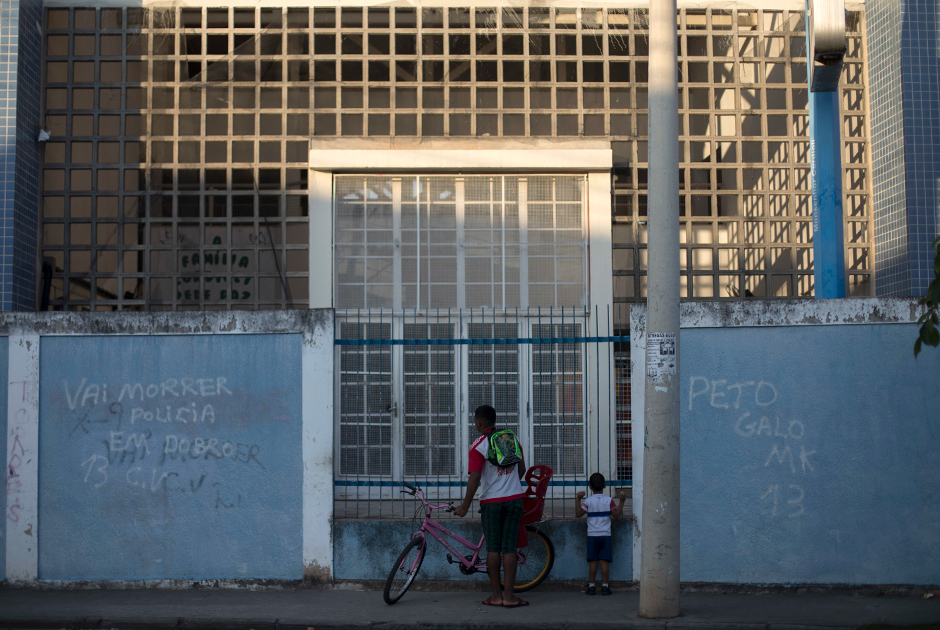 Photo: Leo Correa / AP
A father and his son wait for the school to open.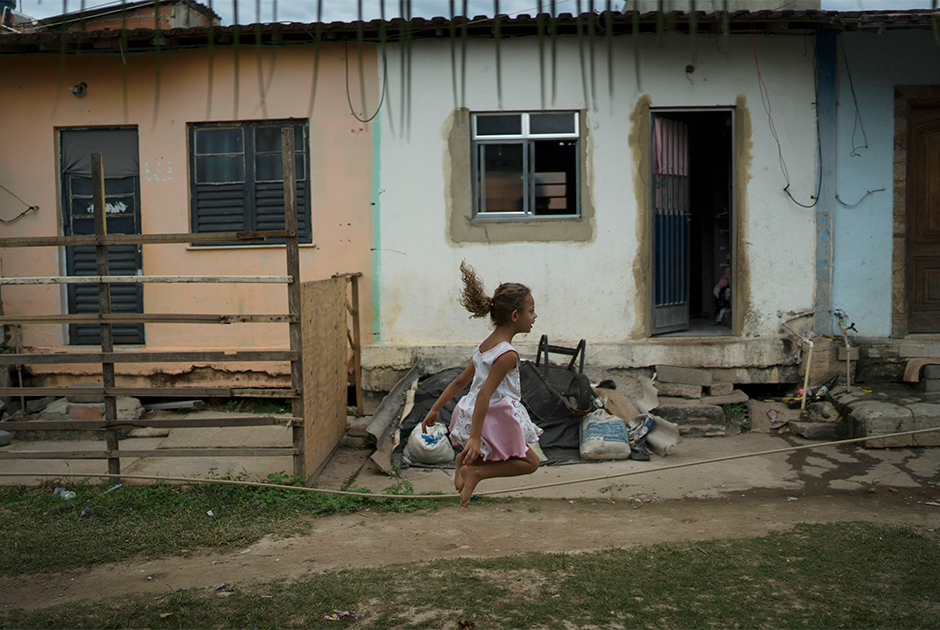 Photo: Leo Correa / AP
A girl playing in the street.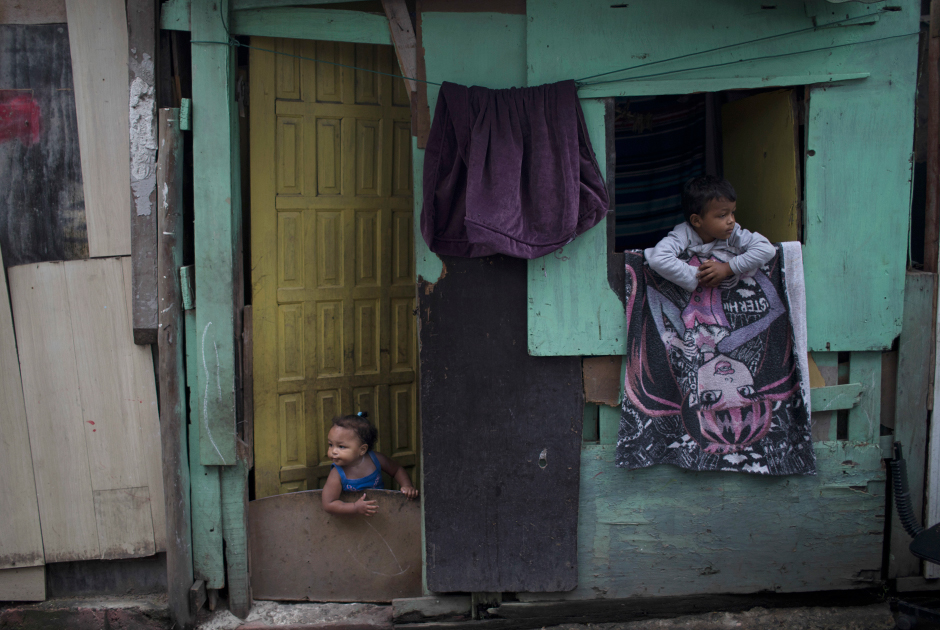 Photo: Leo Correa / AP
If you live in a community waiting for a firefight, we developed an application called Crossfire that lets you see on a map where the fighting is happening and where you don't want to go.