Safari in Tanzania
Safari in Tanzania from Zanzibar – how to choose the right tour? Options, program, routes, prices 2021. Where to go on safari, a description of national parks in Tanzania – in the review Eurotraveler.ru.
Exotic African country of Tanzania, only recently suddenly "discovered" by any mass Russian tourist, attracts not only Zanzibar. Literally any traveler, even superficially interested in the question, knows that people go there, including to participate in safaris.
Of course, mostly not the way it was understood in the middle of XX century – no primitive savagery, rifles of colossal caliber and cartridges across the chest. Everything is much more civilized … and harmless for animals.
However, for people too – to become a victim of predators on modern jeep excursions across the virgin expanses of African savannahs is not so simple. That is even practically impossible – unless you are consciously looking for a thrill coupled with trouble.
In general, today safaris in Tanzania and other African countries – most of them – are peaceful excursions in jeeps. The main purpose of the participants is to look at the animals in their natural habitat. There is a lot to photograph, but mostly to get a juicy experience.
Such trips to pristine landscapes are usually designed for maximum 4-5 days. The main mass lasts even less – 2 days and 1 night. Often they choose a well-equipped lodge, i.e. a hotel in the middle of the savannah.
No "kolkhoza" and canvas shelters in open fields – other sites are entire complexes. Equipped with all necessary infrastructure for leisure pampered tourists, including swimming pools. Not without reason, going on a safari, other travelers in the list of compulsory things in the first item write swimsuit or bathing suit…
Enough for introduction, let's get down to business.
National parks
We are not going to tell about all of them not to cause yawning – only about those that are most frequently mentioned in connection with the subject. There are exactly 5 of them. And only two of them are present in the overwhelming majority of routes.
Serengeti .
The largest and the most interesting – it is on its expanses where the well-known cycle of animals in nature – the Great Migration in Africa – is performed.
It looks epic and utterly fascinating. And the herds of wildebeest are sometimes so numerous that they fill the entire space of the savannah – up to the horizon.
Every hunter wants to see such a marvel. But not everyone can – programs with the Serengeti usually last 4 days. And not every tourist from Russia has so much free time and money.
Arusha
A small and nice, almost home-like national park. Visited by rare traveler, but for another reason. The fact that the lions and elephants are still hard to find. And sometimes to no avail. And big African fauna is represented by hippos and giraffes plus buffalos.
But there is enough of cute monkeys and graceful antelope.
There is a large mountain in Arusha – Volcano Meru 4.5 km. In life it is in the shadow of its mighty rival, Kilimanjaro.
Tarangire
A compulsory part of any program, and a park that you are unlikely to miss if you want to. Unless you are in a hurry to attend the migration at the Serengeti.
If you are lucky, you can see the entire "Big Five" in Tarangire. But usually excursionists rely on elephants, buffalo, and giraffes.
The former seem to be the most comfortable here, and they go back and forth in herds of dozens of heads. The latter are not subject to any laws in Africa, not to mention the borders. And giraffes are as common here as camels are in Egypt.
The baobabs in Tarangire are of impressive size. But travelers pay very little attention to these trees that became almost a common name in Russia due to Vysotsky – "If you're as stupid as a tree, you will be born a baobab". Unless they notice a leopard or cheetah resting in the branches…
Lions are also found, though often in numbers inferior to the zoo. It is better to go to
Ngorongoro
The crater of an ancient volcano. The crater is so big – its diameter is up to 21 kilometers – that it has its own unique ecosystem. Most of the animals living there never leave their "small motherland", quite content with life in the reserve. They almost never react to tourists – local predators have enough to do besides people.
The variety of wildlife is incredible, and one can hardly find time for recreation during the whole trip to Ngorongoro. But in the reviews are advised to stock your own guide – even if you're used to traveling on your own. For the banal reason – you are guaranteed to meet more rare species.
Lions and rhinos, elephants and hippos, antelopes, zebras – you will see them. And they will see you… however, you will be much less impressed.
There is a pond at the bottom of the crater – rainwater must accumulate somewhere. So, pink flamingos like to spend time on the surface of Lake Magadi. They are obviously close relatives of those that inhabit the expanses of the Manyara Water Park.
Located about halfway from Tarangire to Nogoronogoro. But frankly not often visited by organized tours.
Lake Manyara.
On its shores you can find almost the same animals as in the previously mentioned parks. The main reason to visit is flocks of pink flamingos, sometimes spreading like a blanket over the lake.
In order to guarantee the admiration of birds, experienced travelers advise to go to Manyara between June and September. Because at other times flamingos may not yet arrive or have already flown away to other lands…
Itineraries and Prices 2021
Organized trips starting from Zanzibar are usually for 2 to 3 days.
First thing and early in the morning you depart by plane for Arusha. There you will be met and taken to Ngorongoro to dive into the wonderful world of wild Africa. The day passes quickly – with a break for lunch, of course – and its success consolidates the evening visit to the village of the local Maasai tribe.
Then you head to the lodge for some rest and recuperation. Because the second day will be devoted to another obligatory "theme" – Tarangire. After taking a lot of pictures, you have lunch, and then you are taken to Arusha. There you get on a Zanzibari flight and get a pen.
Everyone is happy, happy, intending to return … or to drive the next batch of wildlife lovers.
The cost of such a safari in Tanzania is rarely less than $ 1,000. However, if you know where, for "all-inclusive" and explanations in Russian you will pay less than $ 900 – dvuhdnevnoe-safari-v-tarangire-i-ngorongoro. The amount includes round-trip flight, all transfers, accompaniment, meals, overnight stay and tickets.
There are also other itineraries. For example, a three-day might include Lake Manyara. But it is more correct to go beyond the traditional and go to Kilimanjaro. This volcano, the highest mountain in Africa, is located east of Arusha.
You will not be called to go up there – such an expedition is not in the plans because of lack of time and – your! – insufficient preparation. But you will see the first level, the tropical rain forest. And along the way visit the coffee plantations and enjoy the panoramas, which in his life has not seen so many people.
Almost certainly you will think about climbing to the top – not today, but in the foreseeable future. Such a thought occurs to 95% of people who have been near the foot of Kilimanjaro. But if you study the question in detail, it turns out that climbing an African volcano is a very labor-intensive activity. Sometimes it turns out to be beyond the reach of even physically fit people.
What to take
The list of useful things for the participant of a bloodless safari is not so small – it is not limited to shorts and flip-flops! But you should remember that on Tanzanian domestic flights luggage should not exceed 15-20 kilos per person including hand luggage.
In addition, everything is recommended to be packed in soft bags or backpacks – the luggage will be crammed into the belly of "Cessna" or similar small aircraft. Obviously, you should not put your camera there because there is a big risk to find it in bad condition later.
In luggage there should be a jacket with lots of patch pockets and similar pants or shorts made of thick material. Comfortable boots with soles that can withstand the weather – not everyone goes to the local dry season (June-October). Plus something much lighter for moving around within the hotel.
Hat with large margins is preferable to a frivolous baseball cap – not so get burned. A thick sweatshirt or jacket will gladden cautious owners in the evenings – the same crater Ngorongoro closer to sunset, sometimes it gets very cool.
Spare battery or power bank for your camera or batteries. Battery charger with an adapter – if you are going to Tanzania you should know that the local plugs are different from Russian plugs.
USB charging cable – in excursion jeeps the corresponding ports sometimes work. Own binoculars – although often the organizers provide them.
You should also bring earplugs – if you are annoyed by loud noises like lion's roar or hyenas' squealing. Insect repellent, perhaps, and a face net – some local mosquitoes carry malaria and some other fevers.
Put sunscreen in your pocket, too. Which you probably brought with you to Zanzibar anyway. As well as other frankly necessary things at sea.
T.U.R.E.
In Russia with a cashback of 20%. On sale from August 25 to September 10, 2022. More than 220 routes at a price of 14 250 rubles (excluding cashback) per person. Hurry up to buy!
Safari in Tanzania – which National Park to visit
In Tanzania, there are almost no other attractions than national parks and other protected eco-territories. Hot air balloon rides over the savannahs, eco-tours, fascinating safaris – in Tanzania, the national parks are the ideal place for a variety of activities.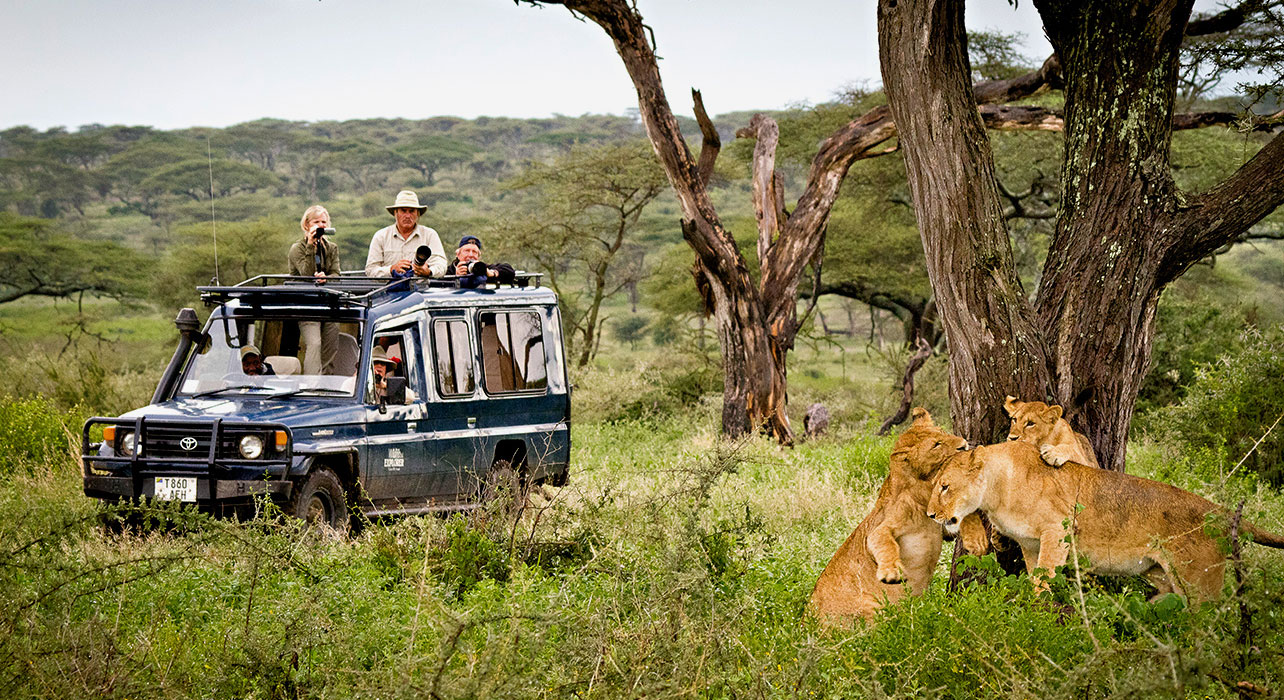 Tanzania is rightly recognized as one of the most interesting countries on the planet in terms of ecology, it is also known as one of the best places on earth for eco-tourism. Almost a third of its territory is a protected zone, which includes 15 national parks (total area of over 42 000 sq. km.), marine parks, 13 wildlife refuges, nature reserves and other nature conservation areas.
For travelers from the CIS countries, planning to go on an eco-trip through national parks in Tanzania, there is a map in Russian. And in order to successfully choose a specific place for a safari in this country, you first need to understand many nuances. So, a little detailed information about the most important protected areas in Tanzania, as well as the cost of safari and the opportunity to save money.
Safari in Tanzania: all the nuances of the financial side of the issue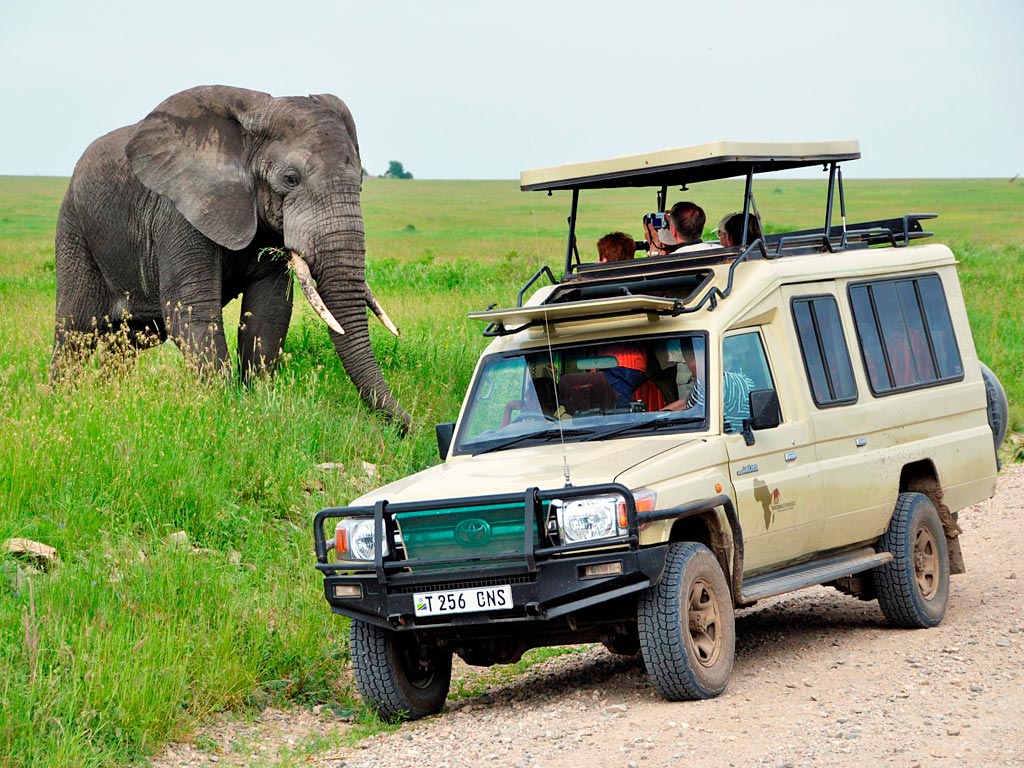 You can buy a tour in advance over the Internet by contacting the tour operator Altezza Travel, whose office is located directly in Tanzania, at the foot of the volcano Kilimanjaro.
On the financial side, then the most budget safari in this state will cost at least $ 300. What is the basis of such a figure? By themselves, tickets to any ecozone are not that expensive – from $40 to $60. But the thing is that you can't go on safari in Tanzania by yourself in any park, only with a guide and by car! Moreover, the guide must be a Tanzanian with the appropriate certificate, and the car – only a safari jeep with 4WD and equipped with an observation roof. And you have to pay for the guide and the car. Fortunately, there are options to save money.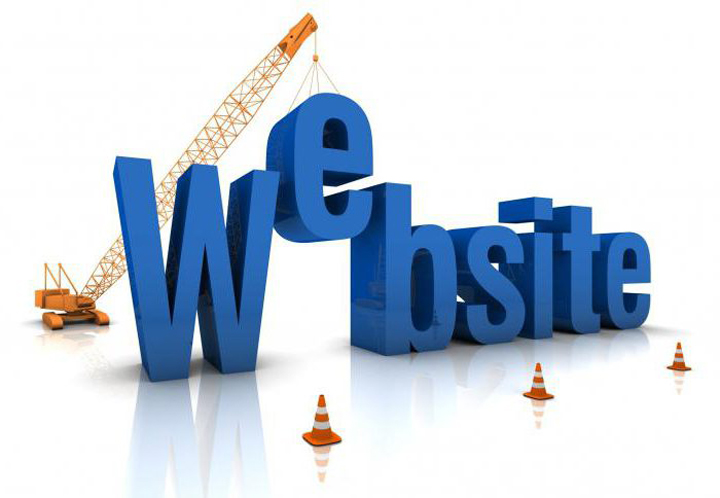 There are several groups on Facebook where tourists from different countries are looking for safari companions. They do it with one goal: the cost of the guide, car and gasoline to divide by all fellow travelers (in a safari jeep can be 5 or 6 passengers). As a result, the cost of a safari in Tanzania can be reduced by 2-3 times. The main problem will be to find fellow travelers, because it is quite problematic to organize complete strangers in a foreign country. But since this method has existed for several years and has been tested by time, it means that it works.
This option will suit backpackers who have free time, have an excellent knowledge of English, and know how to work on platforms like WordPress. Many guides and companies engaged in tourism, need a website, but in Tanzania, they can develop them only a few people, and they ask for an incredibly large amount of money. You can try to negotiate with a tour company or a guide with a car: development of a website in exchange for a trip to a national park for a couple of days. By the way, it is better to negotiate a safari in the Serengeti Park, since this is the most expensive option. This is an effective way, as the fee for designing a webpage is much higher than the cost of a one-person safari, and Tanzanians benefit from such an exchange.
Serengeti National Park.
Tanzania's largest, most expensive, famous and visited national park is the Serengeti. The Serengeti Valley is called the "vast African plain" for its vast area of 14,763 km².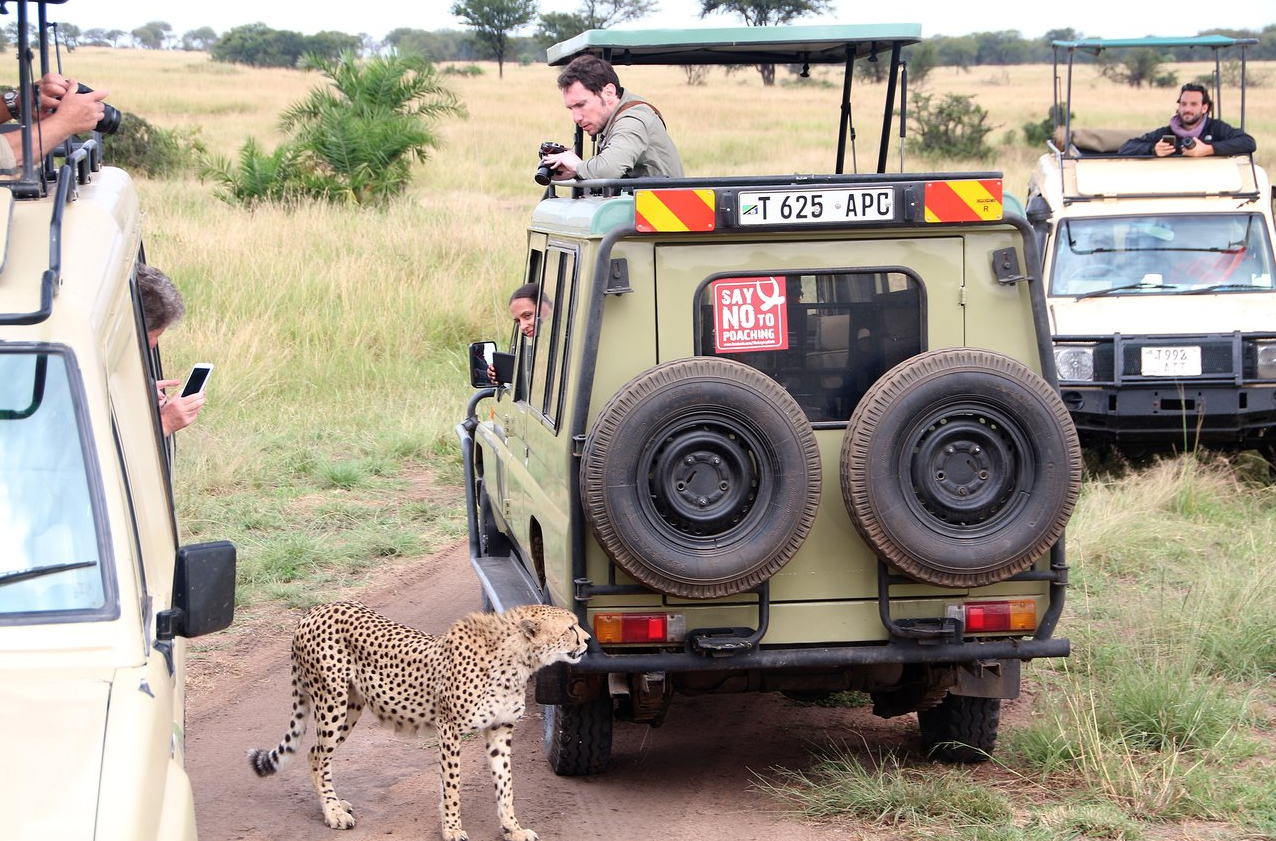 The Serengeti has an interesting feature: every year there is a mass migration of ungulates. When the dry season begins in the north of the park (October-November), more than 1,000,000 wildebeest and about 220,000 zebra migrate to the plains on the southern side, where it rains for a short period of time. When the rains begin in the north and west (April-June), the herds return.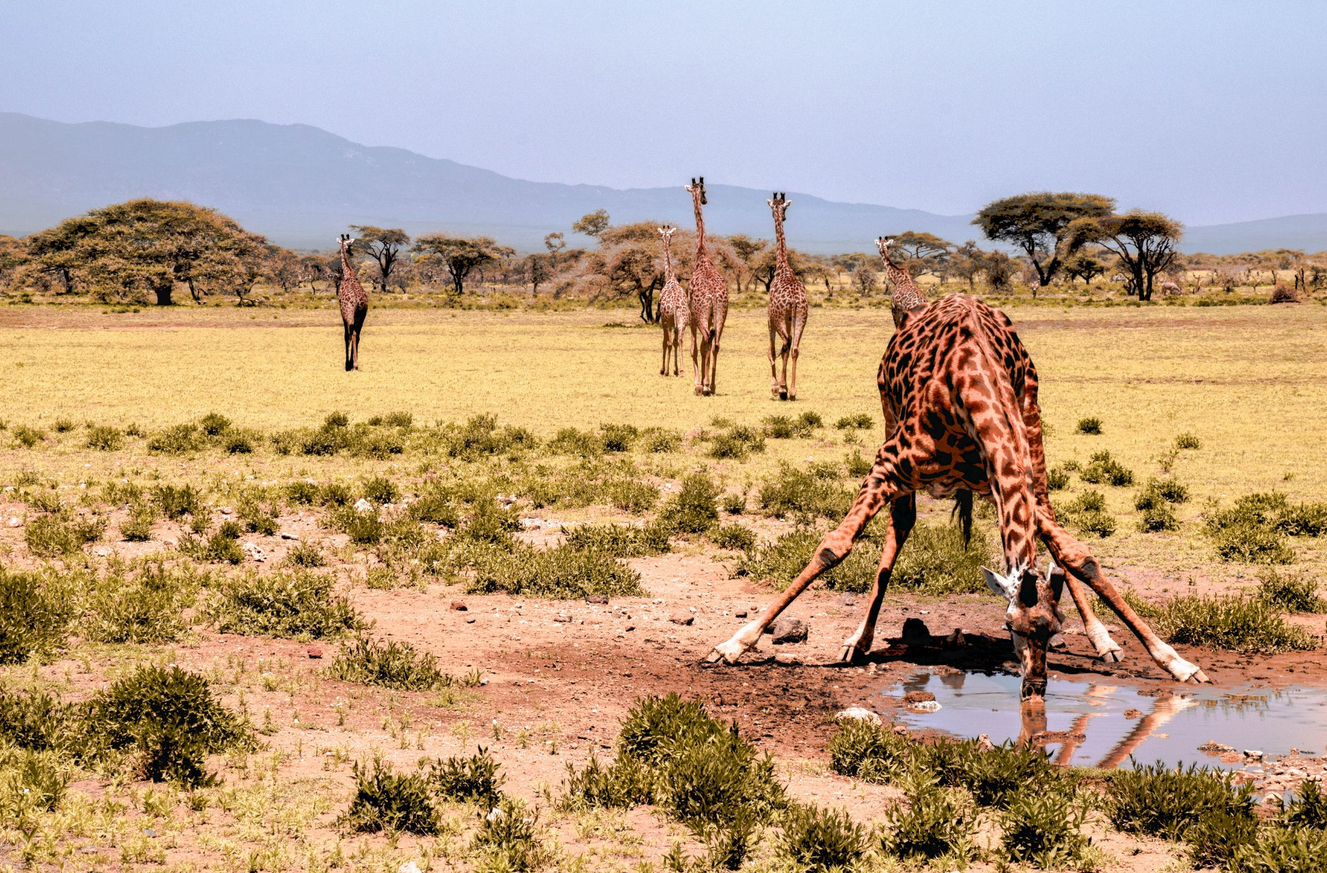 During a safari in the Serengeti you can meet all members of the "big African five": lions, leopards, elephants, buffalo, rhinos. You can also see giraffes, cheetahs, hyenas, jackals, wolves and ostriches.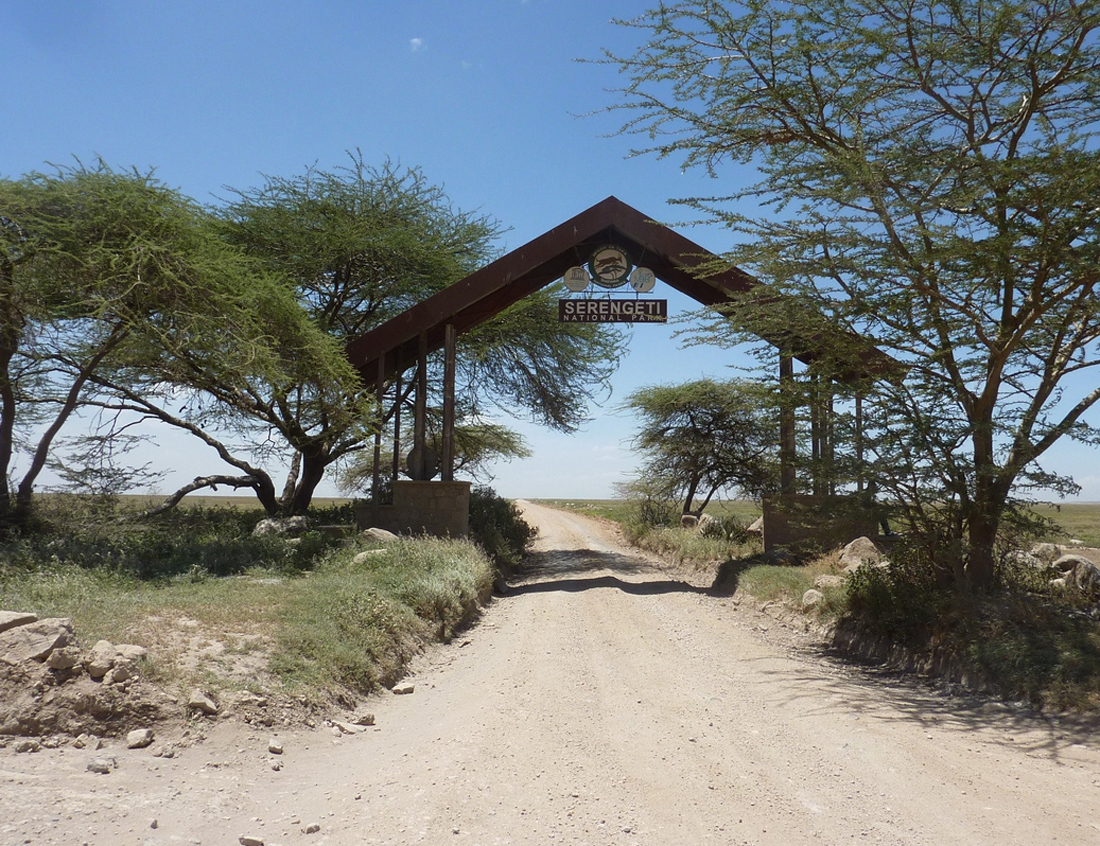 The distance from the regional city of Arusha to the Serengeti is 300 km, and most of it is off-road, so the road there will take a lot of time, and then the way back. This is the main reason why guides do not agree to go to the park for 1 or even 2 days. The smallest term for which it will be necessary to hire a car and a guide from local tour operators at the prices set for safaris in Tanzania is 3 days. For gasoline, $80 may be enough in the best case scenario, but $100 will probably be needed.
You also need to add food and lodging expenses.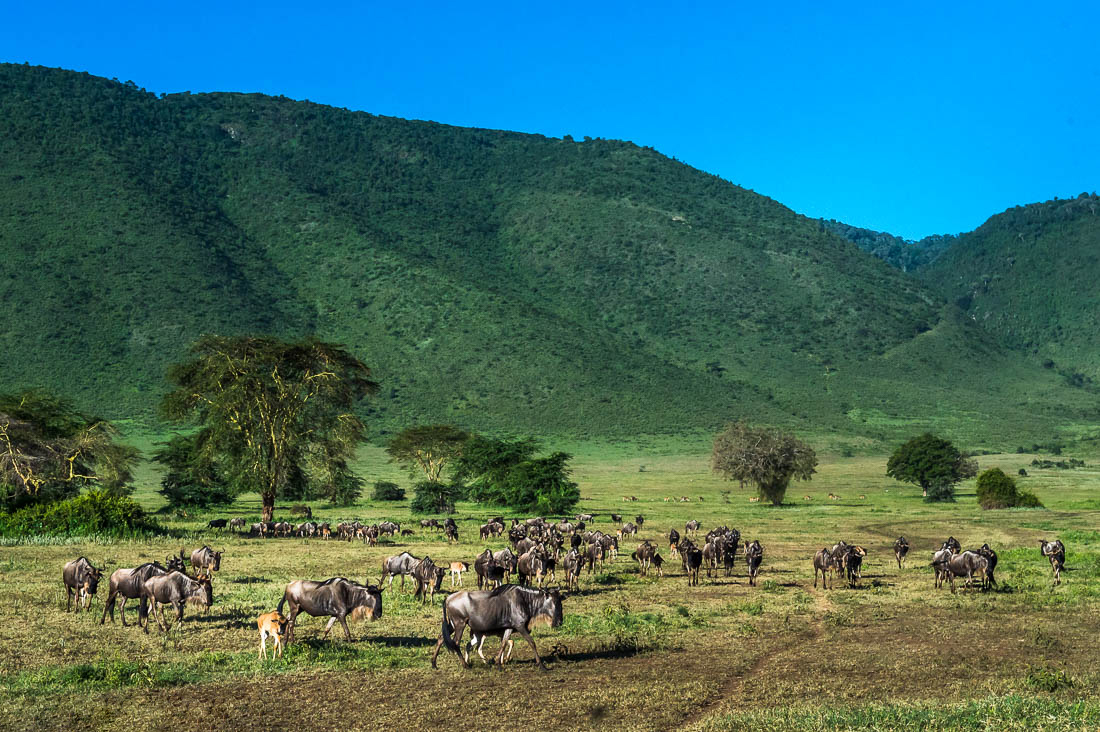 Ngorongoro
There are some other very interesting points. Firstly, $60 is the price of admission to the park for one day only, you will have to pay again for each subsequent day! Secondly, the road to the Serengeti passes through the Ngorongoro Game Reserve, which costs $200 per car and $50 per person to enter. And on the way back again will have to pay the same, because it does not matter which side of the entrance to the reserve, the road will pass through it anyway. This will result in a very impressive amount of money, about $ 1500.
Fortunately, there are options to save money when traveling through the parks of Tanzania, and this has already been mentioned above.
There are a large number of lodges – luxury hotels, where a luxurious room costs from $300 per night. A cheaper accommodation is at private campsites, where you can stay for about $150. Usually they are huge tents with all conveniences. To search for such options is more convenient on Booking, and accommodation should be booked in advance.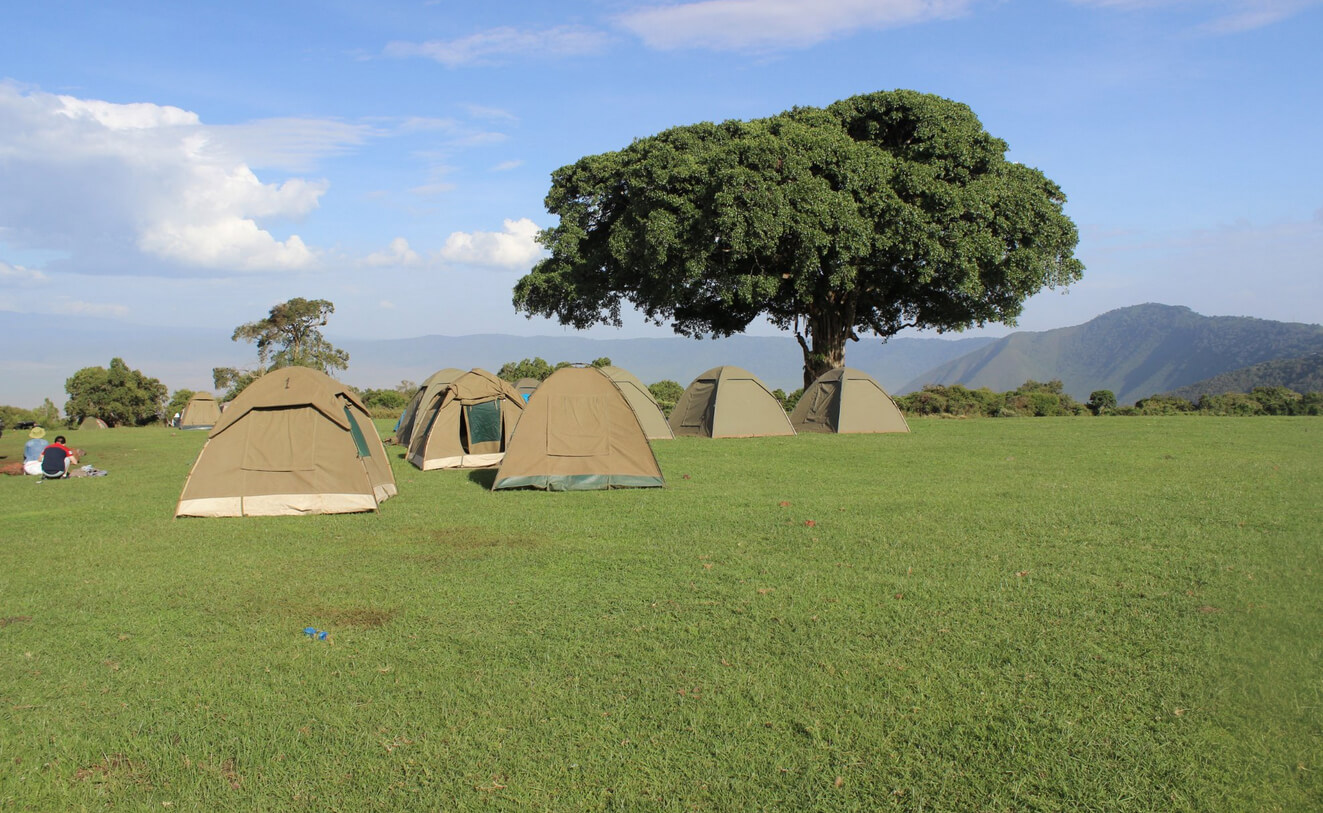 Simba Campsite
The cheapest accommodation will be at a public campground set up among the expanses of the national park – the Simba Campsite and Seronera Public Campsite are the most popular with tourists. The campsites have toilets and showers with cold water, but there's no electricity, so you'll need to bring alternative lights. A one-night stand with your own tent will cost $30, but since there are no fences around the campsites, wild animals often walk near the tents. This means it's not really safe to pitch your own tent. It's better to pay $50 more and rent a safari jeep with a tent on the roof from the tour company. When darkness falls, it is not desirable to go out, and hardly want to: all space is filled with the voices of wild animals, and predatory animals go on a night hunt.
Ngorongoro Reserve
The best way to see Ngorongoro is on your way to Serengeti National Park.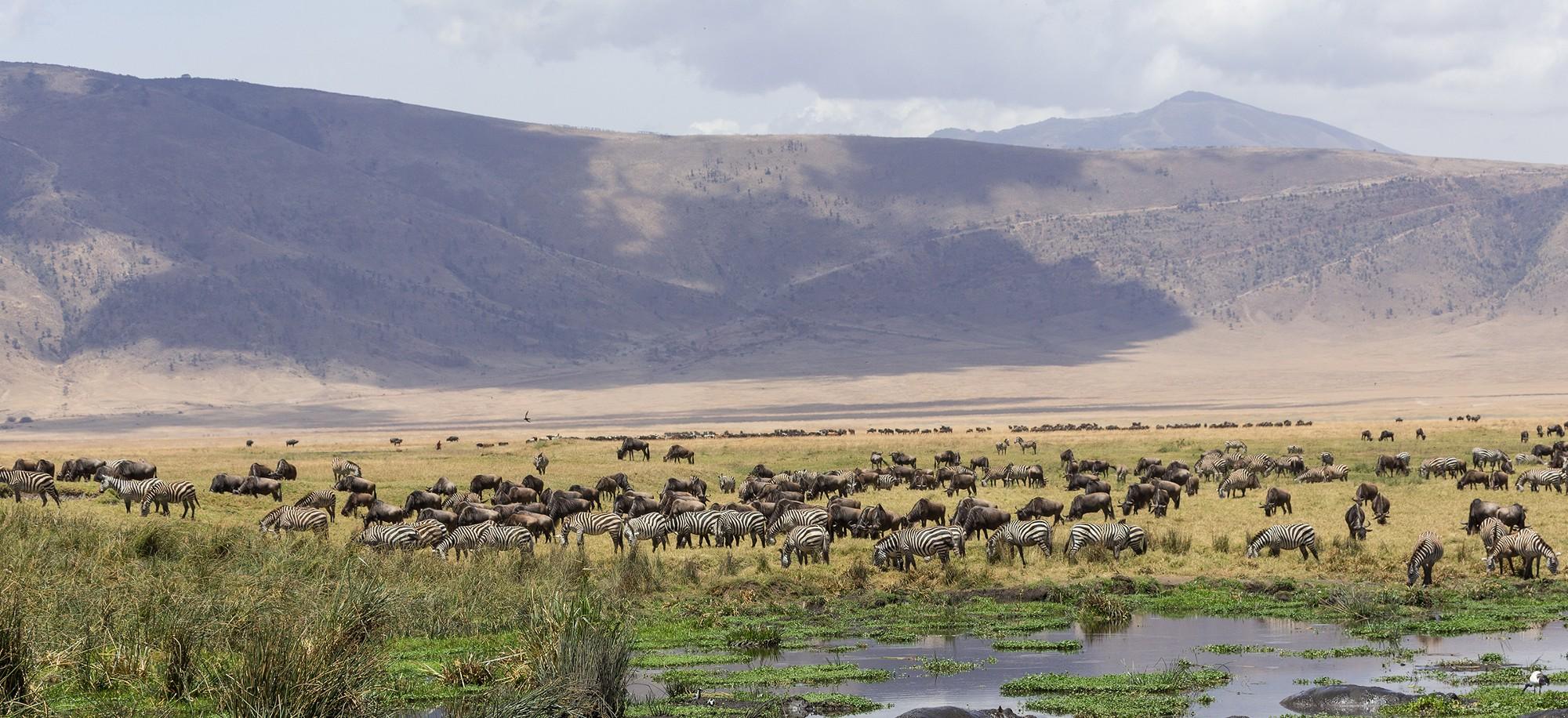 The Ngorongoro Conservancy spreads over 8,288 km² around the eponymous crater of an extinct volcano that stands on the edge of the Serengeti savannah. The area has meadows, lakes, swamps, forests and even heathland, all of which are UNESCO heritage sites.
This large-scale tropical ecozone is characterized by its special, unique fauna, which is why safaris here are always very interesting. Ngorongoro has the largest number of animal species per km² in Tanzania. There are herds of elephants grazing peacefully in the forests, unhurried buffalo and frolicking zebras on the plains and hippos near the water. This reserve is also home to black rhinos, wildebeest, lions, leopards, hyenas and ostriches.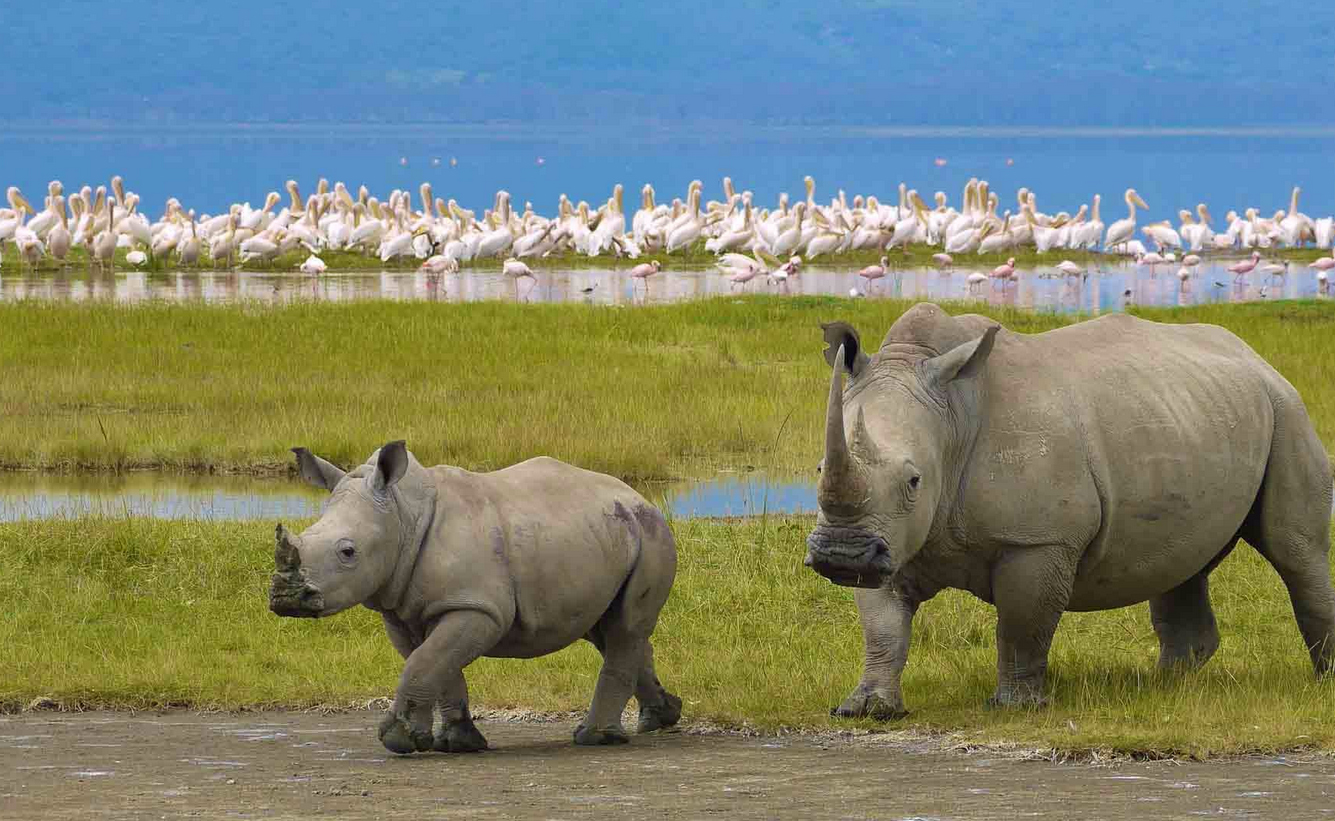 To reach the bottom of the caldera, where you can observe different animals, you need to drive about 25 km along the crest of the crater. Since the top of Ngorongoro is 2,235 meters above sea level, it is always much cooler there than at the bottom of the caldera, where it is quite hot.
For a safari in a Tanzanian reserve, you have to pay $200 to enter the car and $50 for each person in it. If the safari takes longer than 6 hours, you will have to pay extra for another day of safari when you leave the reserve park.
Lake Manyara National Park
On the way to the Serengeti Park and Ngorongoro Crater, there is another ecological area in Tanzania. This is Lake Manyara, one of the smallest national parks in the country, covering an area of 644 km². It takes only 1.5 hours to get there from Arusha (a distance of 126 km) and 2 hours from Kilimanjaro Airport. Just before the park, the road passes through the village of Mto-Wa-Mbu, which has a good market with fresh, inexpensive fruit and shops with a good selection of antiques.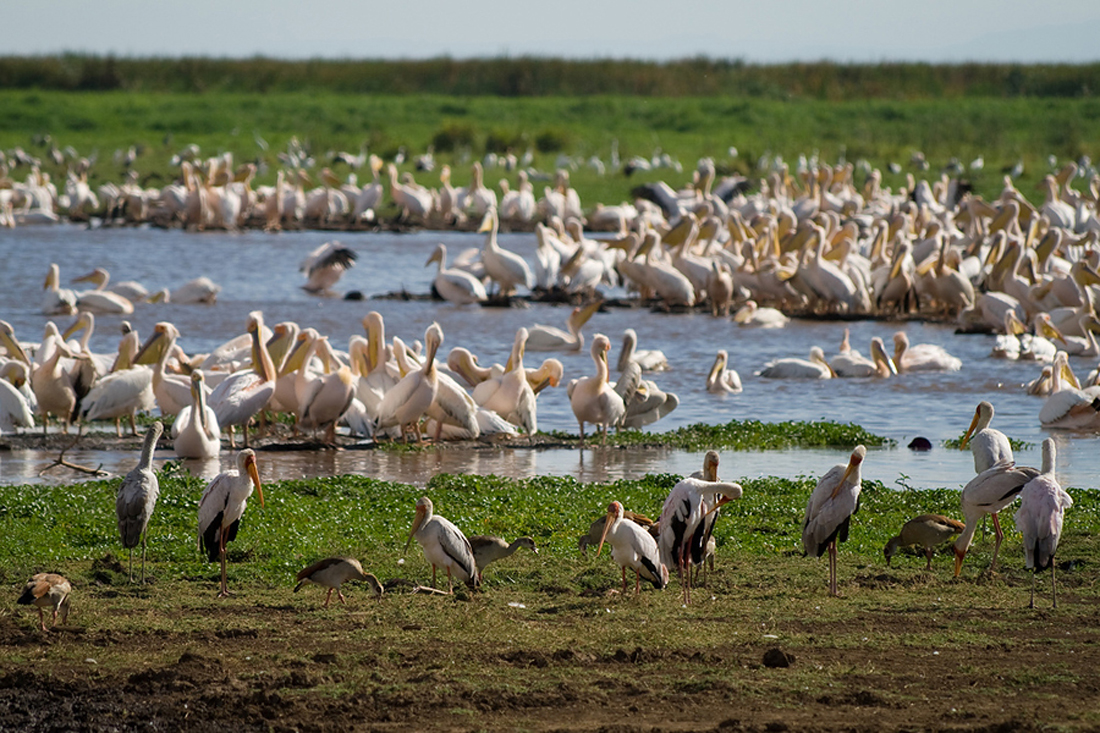 On the eastern horizon of this unique conservation area you can see the 600-meter-long brownish-red steep walls of the East African Rift Valley, and in the southern part of it numerous hot springs come to the surface. Much of the park is almost always drowned in the haze created by the stunningly beautiful soda lake of Manyara.
More than 400 species of birds live around the lake, some of them endemic. There are many cranes, storks, pink pelicans, cormorants, vultures, African beaked whales, ibises and eagles.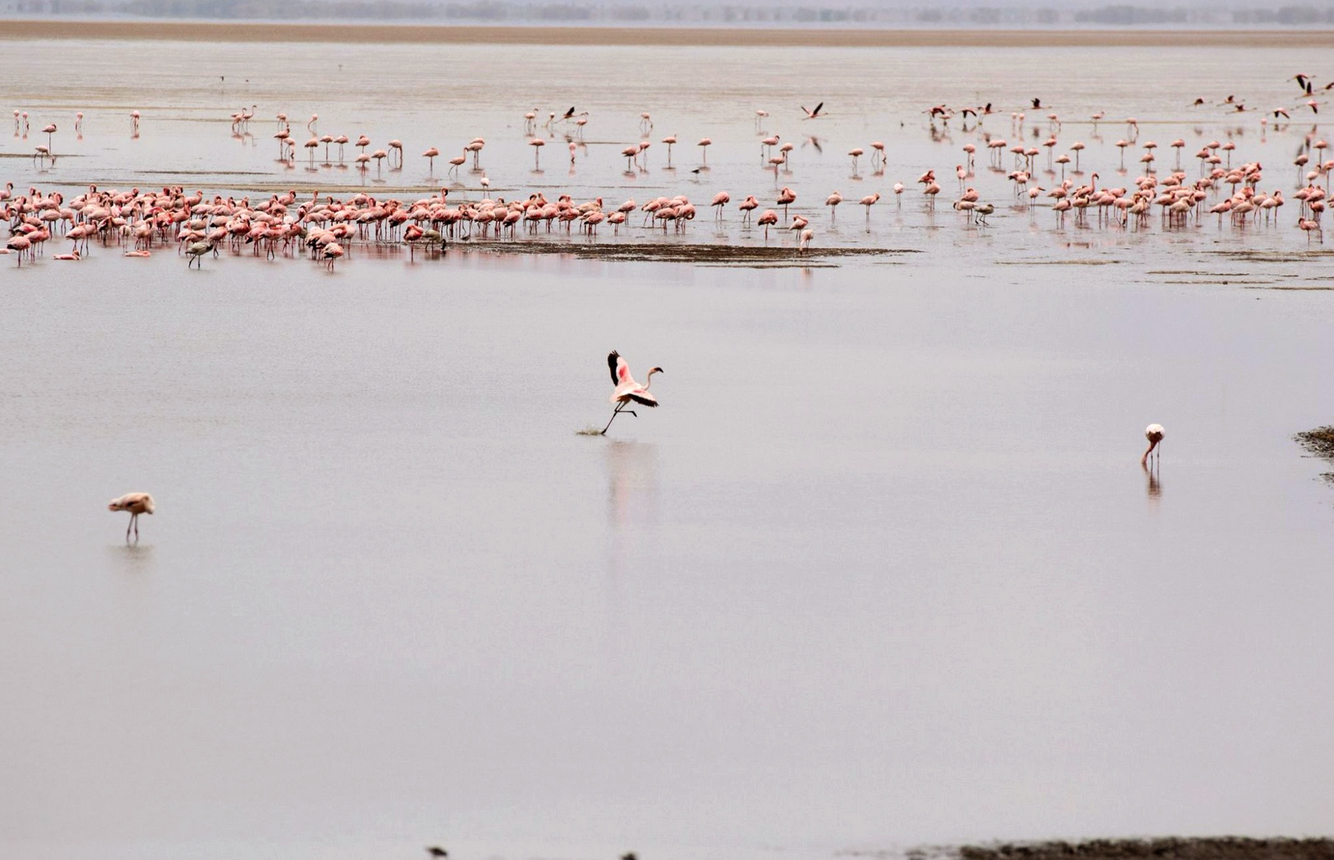 Also, from June to September, whole colonies of pink flamingos settle here, migrating throughout the year from one body of water to another. A huge population of these birds is located where crustaceans are abundant. Thanks to such diet, or rather thanks to the pigment carotene contained in it, flamingos have a pink color. The chicks hatch grayish-white, and only in a year their plumage acquires pink coloring.
Elephants, buffalo, black rhinos, giraffes, zebras, hippos, wildebeests, lions and leopards can be seen on safari in Lake Manyara.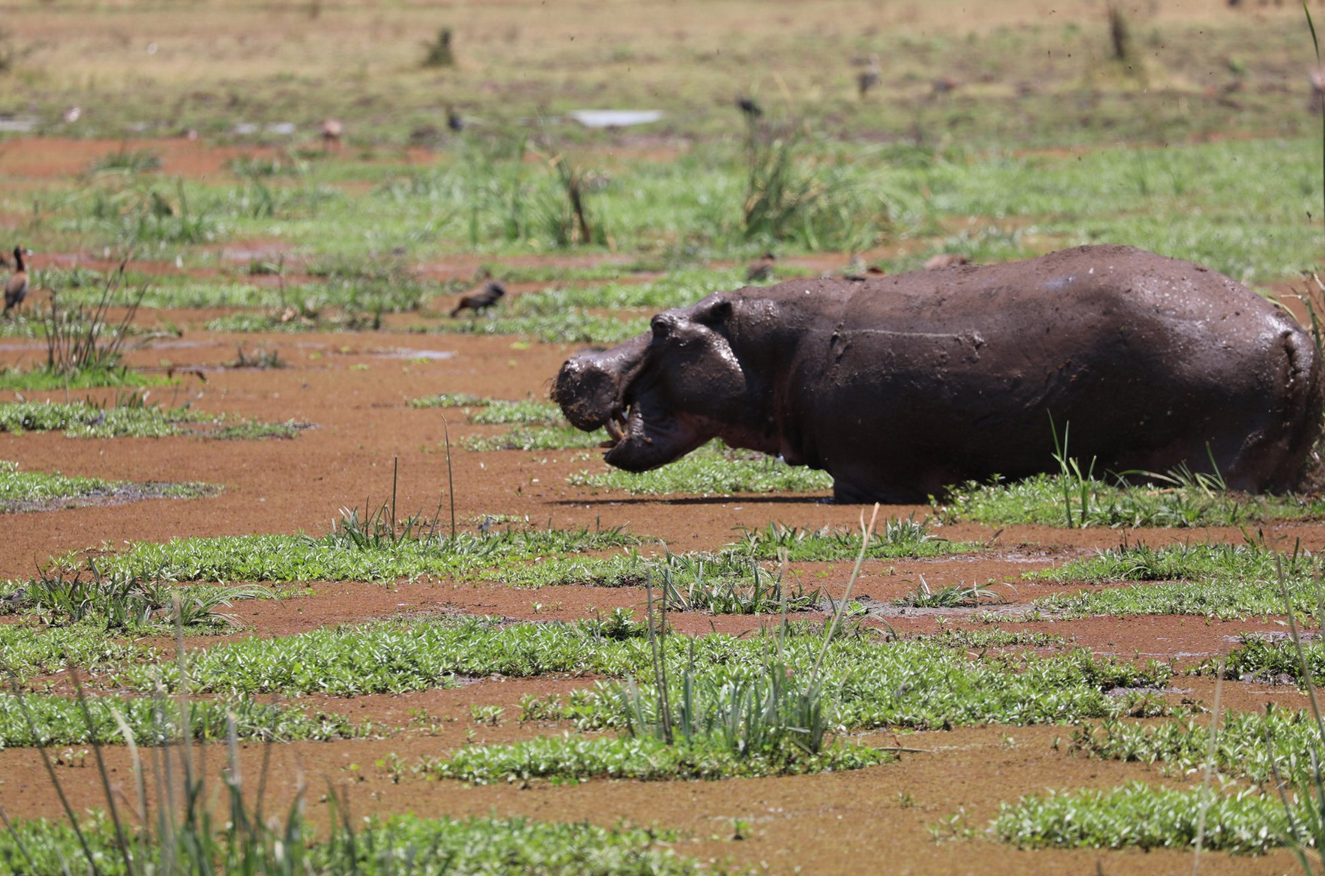 When is the best time to go on safari in Tanzania, to Lake Manyara Park? If the purpose of the trip is to see animals in their habitat, then it is worth to go there during the dry season, that is, from July to October. For birdwatching, waterfalls, or canoeing, the rainy season is better. November and December have brief rains, and humidity and temperatures rise significantly. March to June is the period of long rains.
Tarangire National Park
Just 7 km from Lake Manyara and 118 km from Arusha is another protected area in Tanzania – Tarangire Park, covering an area of 2,850 km². The park spreads over the hilly Maasai steppe and is named after the river of the same name that supplies the surrounding area with water.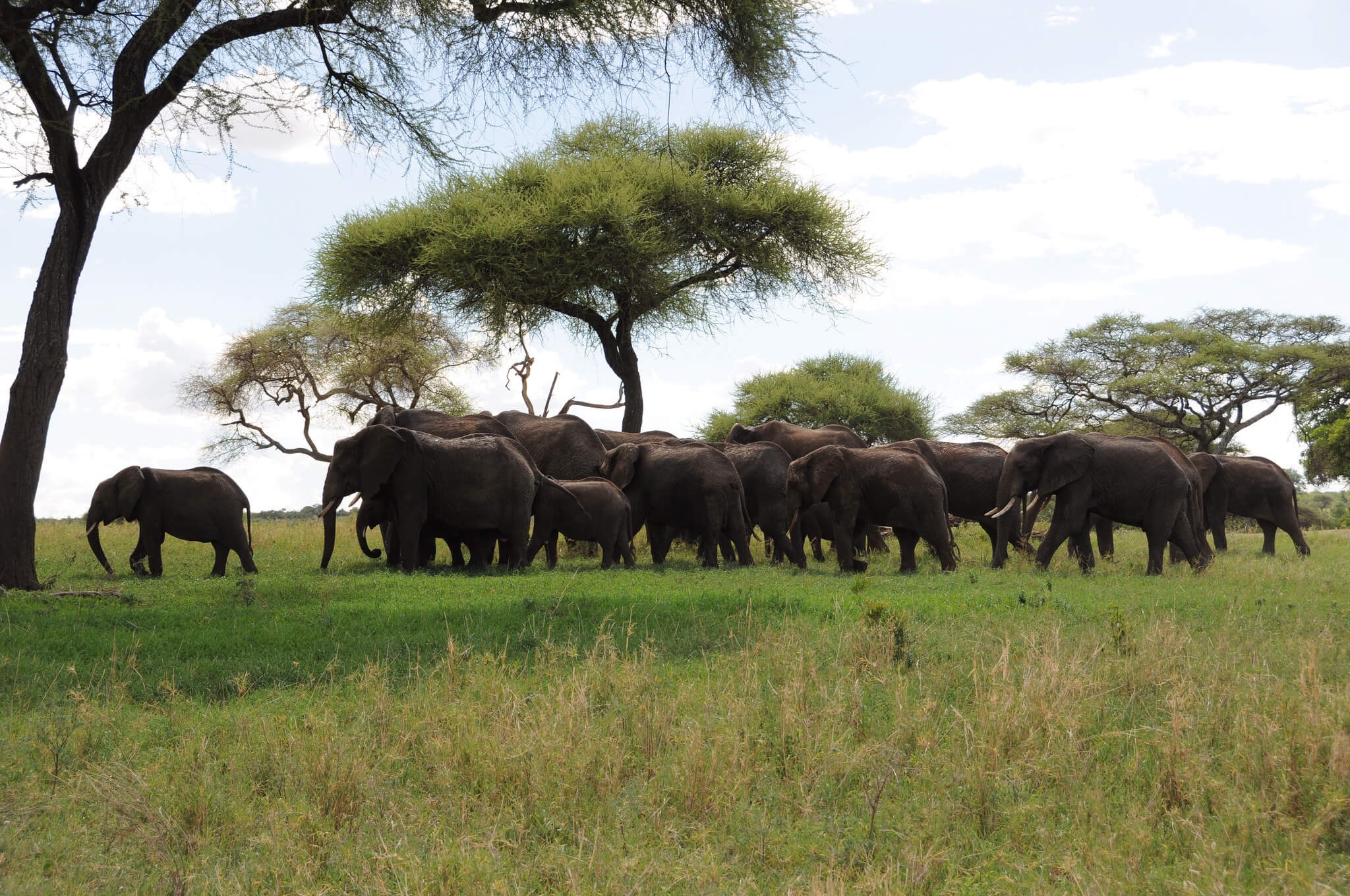 Tarangire is home to a huge number of long-lived baobabs, and thanks to these plants, the park is home to Tanzania's largest population of elephants. Driving around the wilderness, you can meet zebras, giraffes, antelopes, and as for predators, they are much harder to see.
Tarangire will also be of interest to ornithologists. Here you can meet the endemics of the masked reptiles, groups of hornbills. Noteworthy is the African great bustard, which is the largest flying bird in the world (males reach up to 20 kg in weight).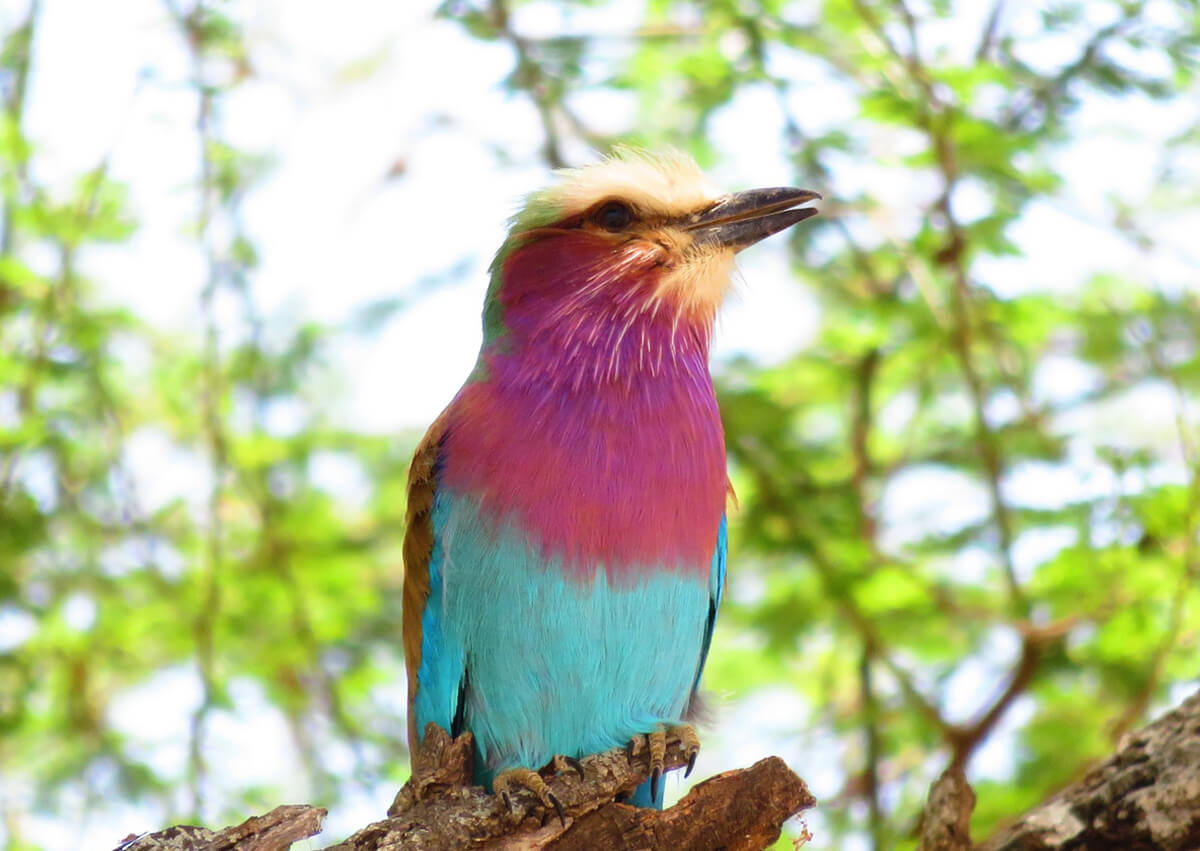 The best time to go on safari in this Tanzanian ecozone is during the dry season, when thousands of animals gather near the Tarangire River. The dry months are January, February and June-October. You can also come here in November and December, when there are brief rains. The worst time to go on safari in this park is April-May, when it rains a lot and most of the camps are closed.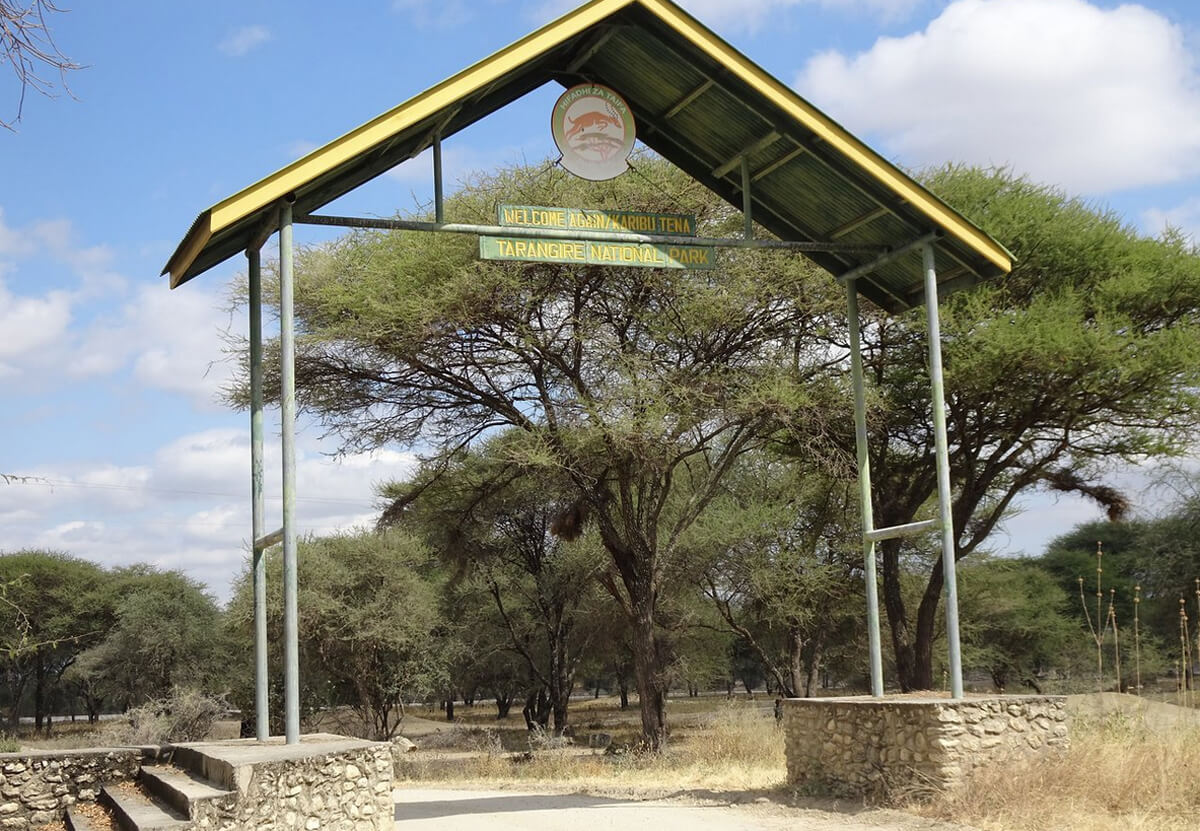 Tarangire is one of the cheapest parks in Tanzania for safari – the price of admission is $53. Car rental and guide services will cost about $300. For a full safari here is enough for a day, especially since you have to pay for each day of stay in the park. Those travelers who decide to spend the night here can choose rooms in lodges at prices ranging from $ 150 per day. Rooms should be booked in advance, best of all on Booking.
Kilimanjaro National Park
The list of national parks in Tanzania includes Kilimanjaro. It is located in the north of the state, 130 km from Arusha.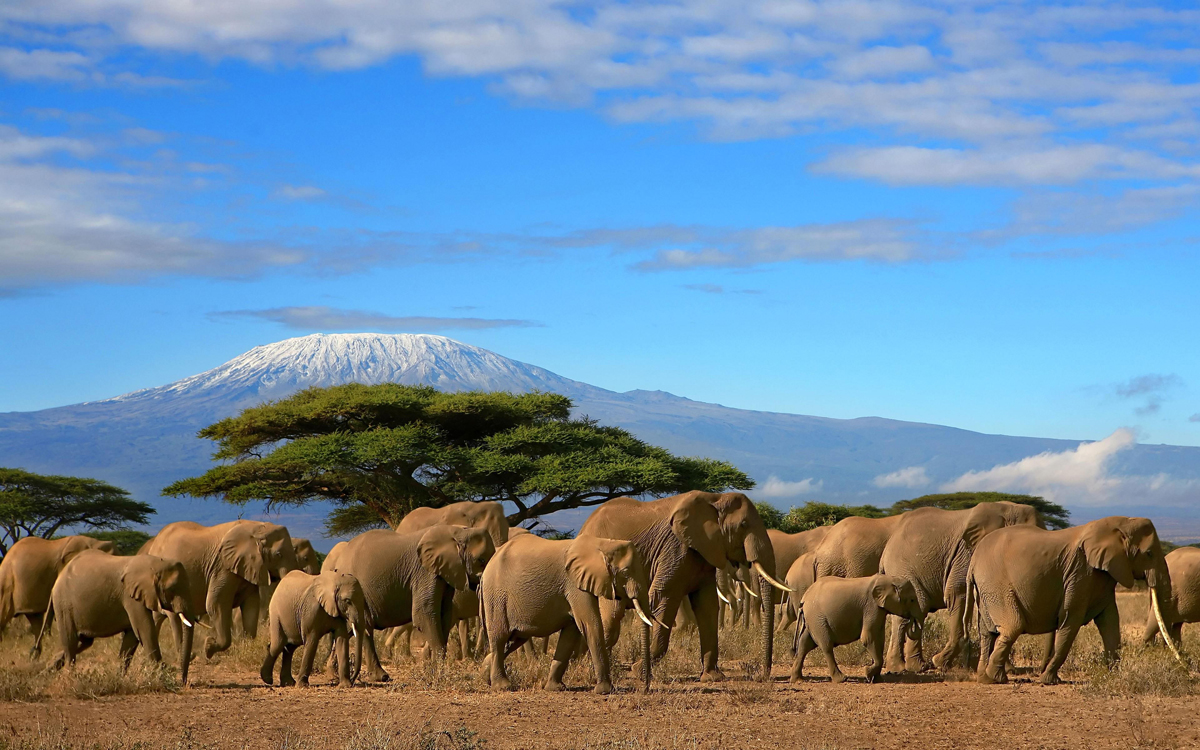 There are heather fields, mountain forests and deserts on an area of 1,668 km². But the most important attraction of this area is Mount Kilimanjaro (5,890 m). Here it is called the "crown of Tanzania", and it is unique in many ways:
The highest single mountain on the planet;
the highest peak in Africa;
the highest peak on Earth that can be climbed without special climbing equipment.
dormant volcano.
Each year, about 15,000 people try to conquer Kilimanjaro, but only 40% succeed. Climbing to the summit and descending from there in time takes from 4 to 7 days. Climbing to the top costs from $ 1000, for the II level of climbing costs $ 700, for I – $ 300
Although climbing Kilimanjaro is allowed throughout the year, the best time is considered the period from August to October and January to March. At other times the peak is often obscured by clouds, and to admire its snowy cap is not possible.
Not everyone dares to such extreme entertainment, some tourists book a sightseeing tour by helicopter in travel companies. For flight alone will have to pay about $ 600, if four passengers, the cost will decrease to about $ 275.
By the way, it is not necessary to spend such sums, because from below Mount Kilimanjaro looks no less, and some believe even more attractive.
Traveling through the national park Kilimanjaro, you can see many animals of Africa. Among its inhabitants are elephants, leopards, buffalo, and monkeys.
For more information about Kilimanjaro Volcano and how to climb it, see this article.
Mikumi National Park.
The fourth largest park in Tanzania is Mikumi, spread out on the banks of the Ruaha River, covering 3,230 km².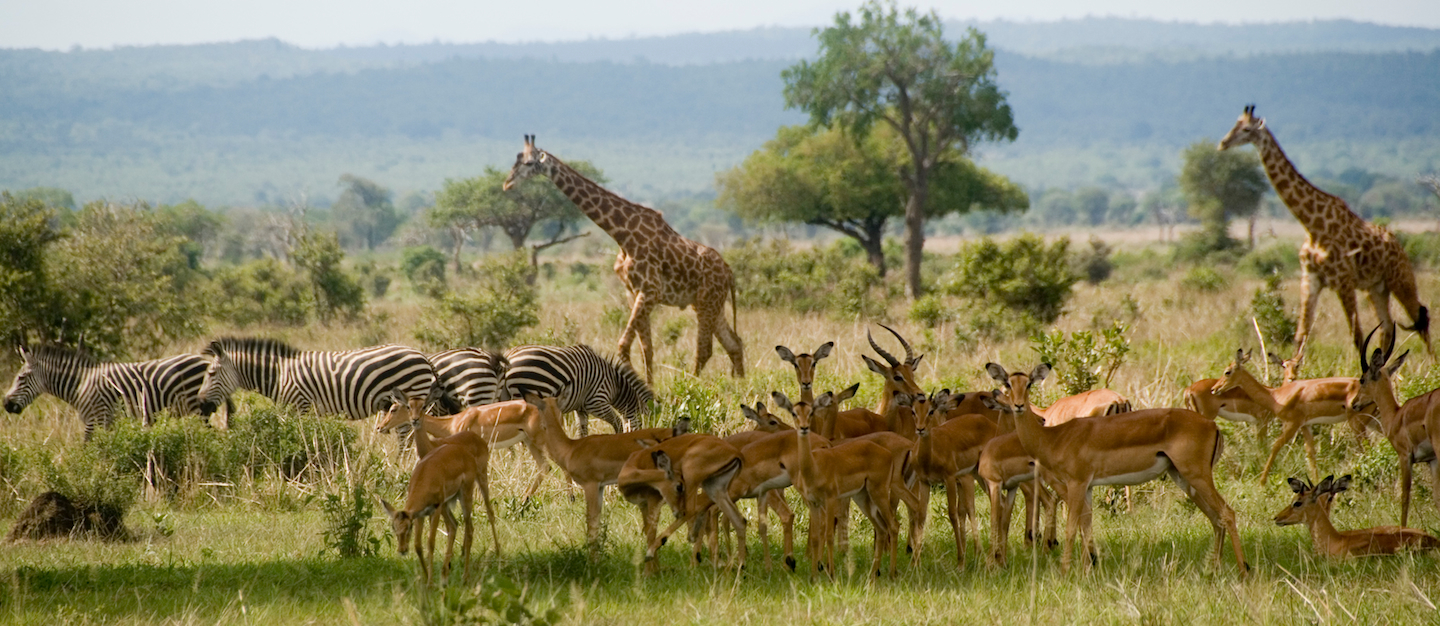 Mikumi is famous for the migration routes of many animals: zebras, buffalo, impalas. Elephants, baboons, servals, monkeys, giraffes, and hippos inhabit its expanses – they can be seen near the lakes 5 km to the north of the main entrance. And the vast meadows are the favorite territory of the world's largest antelope cannas and black antelope. Such an "assortment of food" can't help but attract predators: lions often settle on tree branches and on top of termites.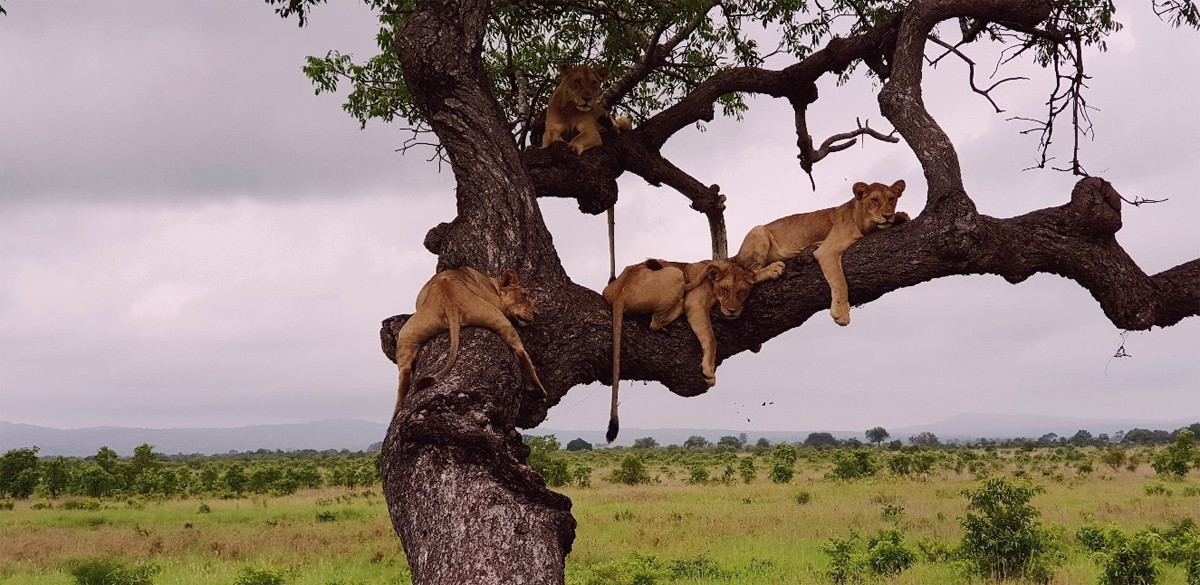 Mikumi Park is considered by many travelers to be the best safari destination in Tanzania. Thanks to the roads running through its territory it is possible to observe the animals in every corner of the park. It is also important that safaris here are cheaper than in the north of Tanzania. Of course, you have to hire a jeep with a guide, but even for half a day here you can see almost all the inhabitants. All prices on the page are for September 2018.
Conclusion
Of course, a safari in Tanzania is not a cheap pleasure. But the ancient pristine land, unrealistically beautiful nature and the world of wild animals are worth the money.
Author: Irina Kovaleva
Updated: July 8, 2021 Arusha, Tanzania is a city with a population of over 400 thousand people.
Chances are, inexperienced tourists will discourage you from going to Dar es Salaam, Tanzania…
Updated: 19 Apr, 2019 Safari Park (Bangkok) is one of the few places…
Updated: 19 Jan, 2021 An eco-friendly zoo in Dubai, which is globally…