Sipadan Island is a tiny piece of land and a diver's paradise. Malaysia
The small and inconspicuous, but incredibly beautiful island Sipadan is located 30 km from the famous island of Borneo on its east side and is part of the state of Sabah. Once upon a time it was a volcano but now all that's left is the top, covered in dense tropical forests. A piece of land only 500 by 200 meters is not easy to find on the map.
Sipadan Island on the map
Geographical coordinates 4.114713, 118.628595
Distance from Kuala Lumpur, capital of Malaysia 1900 km
Distance to the nearest airport Tawau about 60 km
To Juwata International Airport Tarakan 150 km
Until very recently, almost until the end of the last century, very few people knew about this tiny island. But in 1989, one of the most famous Frenchmen of all times, Jacques-Yves Cousteau, visited it. And not just visited, but shot a scientific film "Borneo: The Ghost of the Sea Turtle". After the release of the film, the island gained worldwide popularity. This is where divers from all over our beautiful (still) planet were attracted.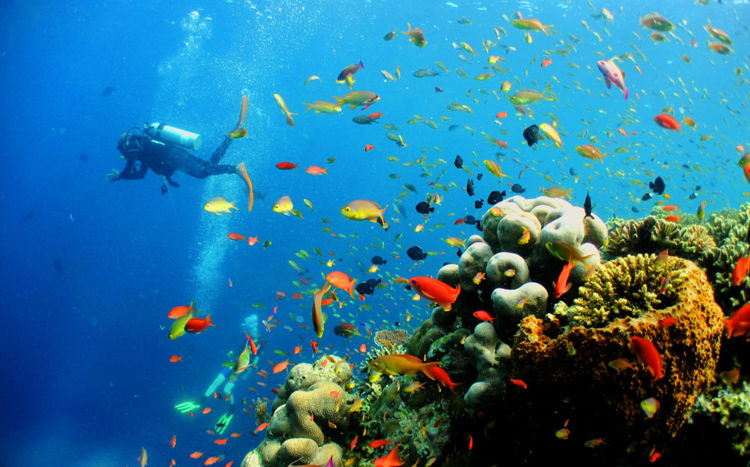 The main attraction of the island Sipadan – its rich and insanely diverse underwater world, actually for which come divers of all stripes. The climate is also perfect.
The climatic conditions on Sipadan Island are more than favorable. All year round here the average air temperature is +30C +32C. The water is heated to +27C +30C. There are no global typhoons. What more do you need for another paradise on Earth!
Sipadan – Turtle Island
Sipadan is also known as Turtle Island, because it became famous because of the turtles, about which Cousteau shot one of his masterpieces. During the filming under water in the frame for two, three, or even more turtles.
These ancient creatures live here in countless numbers, of all ages and several species. Not far from the island is a "turtle cave", which is a huge number of turtles and their skeletons.
This phenomenon is explained by the fact that the turtles swim into the cave to rest from the rays of the sun. Alas, at night the poor creatures get lost and, once lost, cannot find their way out. Soon they run out of air, and the bottom of the cave is replenished by another future turtle skeleton. The cave is also unique in that it has many passages, but there is only one way out.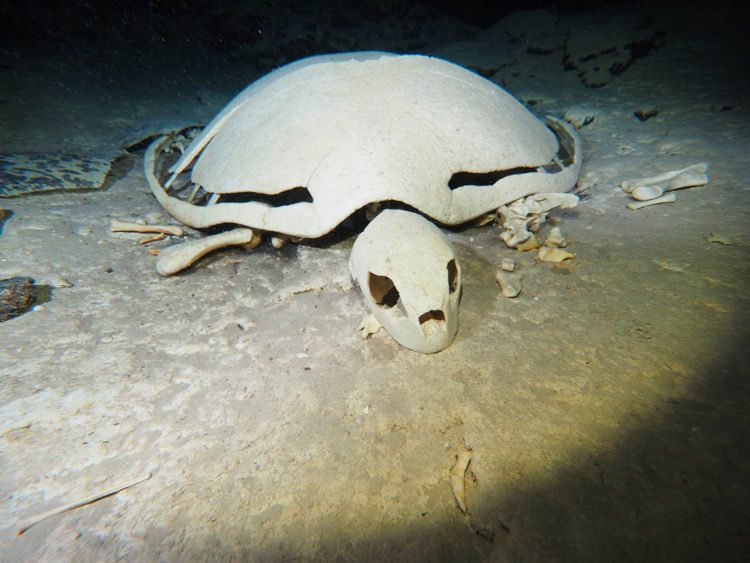 For a long time, the island was considered abandoned, it is still deserted (except for a small handful of people who live here on the brink of the past and present). They get their sustenance through fishing.
It is truly mesmerizing to watch the tiny boats, compared to the vast ocean, sail into the sun at sunset, looking for the best place to catch fish. Hotels had to be located on nearby islands, because almost all the divers of the world come here.
In addition to Sipadan Island, there are also Mabul and Kapalai. Sipadan island itself is not built. Tourist facilities are located on other islands. Despite the houses built on stilts over the water, we had to build a hotel on an abandoned oil platform. Night dives are conducted near this platform.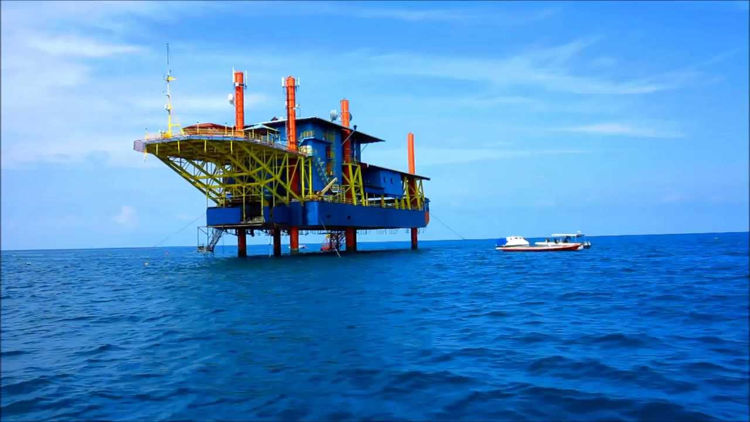 The Underwater World of Sipadan
A variety of fish can be found in the surrounding area. The surrounding corals are home to pygmy skates, shrimp, crabs, and moray eels.
The island also has disadvantages. One of them is strong currents. Some are so strong that divers have to hold on to the bottom topography as much as they can in order not to be carried away by the current. Many inexperienced divers, carried away by the same current, were picked up far in the ocean. But it was worth it!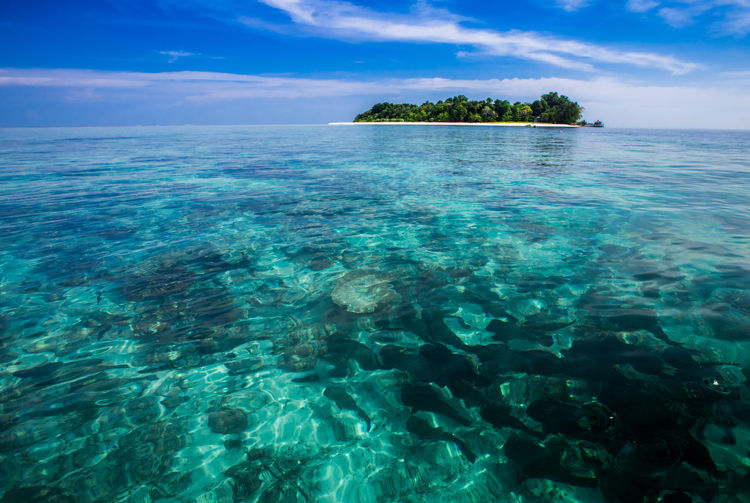 In the morning, after sunrise, you can see how the coast swim along the parrot fish with gnarls on his forehead in the form of a cone and just a huge size, and the beautiful platacas gracefully maneuver between the currents.
Sharks have not bypassed these waters full of wildlife. Small reef sharks took a fancy to the underwater beach, and now this is their favorite place. Thanks to the constant current, they do not have to swim all the time, which gives the sharks a kind of rest. However, the number of cases of attacks on humans is minuscule, and only because of the carelessness of divers.
Every scuba diver should remember the rules of conduct and relations with the sharks. Like any other predator, the shark does not like abrupt movements, so do not panic swimming and waving his hands and feet. All movements should be smooth. You should not be afraid. After all, sharks well feel it and attack. Solitary diving is also not recommended.
You can not leave without attention and a huge pack of barracuda, which appears here. It is impossible to forget how a huge number of all sorts of fish are plucked from their seats and swirled into the most real tornado.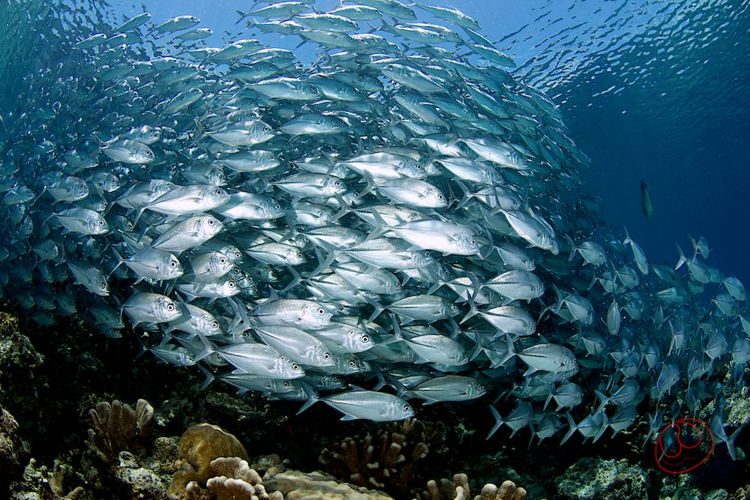 Sipadan Island is rightfully ranked in the top ten for diving.
WORLD OF EXPERIENCES
THE LUCKY TRAVELER JOURNAL
SIPADAN ISLAND
October 10, 2016 at 7:57 pm, views: 9947
MECCA DIVERS.
The tiny Malaysian island of Sipadan near northeastern Borneo can be walked around the white sandy beach edge in about 20 to 25 minutes. However, the feelings and impressions it exudes in such a quantity that the memories will last a lifetime. Especially the divers, have long fancied this place, which the famous oceanographer Jacques-Yves Cousteau called "the last untouched work of art created by nature. In fact – this is the top of an underwater volcano, extinct millions of years ago and overgrown with a huge coral plateau. Only 8 meters separate the coast of Sipadan from the kilometer vertical wall, going into the endless depths …
Photo: Andrew Heasley
Sipadan is located in the equatorial climate zone, where daytime temperatures range from 28 ° C to 34 ° C and nighttime temperatures do not drop below 22 ° C. The surrounding waters are home to about 200 species of fish and more than 70 species of coral polyps. Divers have the opportunity to meet the amazing catfish, swallow fish, sweetlips, lobsters, crabs, whale sharks, fox sharks and hordes of large barracudas.
Above all, however, Sipadan is a turtle sanctuary. Turtles are present everywhere and everywhere. Hundreds of turtles swimming, chewing and resting. And they feel themselves freely and at ease. Kindly pose for the cameramen, do not hurry to swim away from the divers.
It is felt that the sea creatures here enjoy life, wandering in endless coral gardens and grottos.
In the area of Mabul Island diving is shallow, the bottom is sandy, the current is mostly calm, so that the dive here is measured, allowing a thorough study of small objects. It's especially fun to watch the colorful frogfish, lazily waddling from one place to another. In addition, the depths are picturesquely dissected by giant cuttlefish and stun with many colors of small chromodoris, reminiscent of snails with funny crests and horns. You can also find big fish, for example, grouper the size of a small truck.
Sipadan is 35 km from the port of Semporna. In 2004, the authorities of Malaysia declared the island a closed area in order to save it from contamination and destruction. Sipadan is part of the Tanku Abdul Rahman National Underwater Park. There are no hotels on this island. Divers are allowed to stay only on nearby islands – Mabul and Kapalai. In addition, the simultaneous number of divers is strictly limited. You can also get to Sipadan by boat from Borneo, about 45 minutes.
Rosale's Scuba Diving magazine voted Sipadan one of the top three dive sites along with Galapagos and Truk Island in Micronesia. It also won "Place You'd Go Again" and "Best Place for Advanced Divers."
VISIT SIPADAN: THE SECRETS OF SAVING MONEY
Information about accommodations for divers wishing to go to Sipadan is told in great detail by Vinsky's Forum. In short, the case is as follows: accommodation on Mabula can be in three options: very expensive, a little less expensive and, finally, quite budget – in dormitories for divers.
The first option – a very expensive and beautiful hotel Mabul Water bungalows;
The second option – a little less expensive – Sipadan-Mabul Island Resort with its own beach, the only one on the island;
The third option – dorms for divers. Recommended Billabonga, because they answer quickly and accurately, and most importantly, issue passes to Sipadan and guarantee three days. It makes sense to start the correspondence a month and a half before the trip. You may not have time to book Sipadan in a month.
Accommodation at Billabonga is very simple: several rooms that can accommodate two to four people. Two shared showers with toilets. One sink in the corridor. In the rooms: mattresses on the floor, no furniture. The doors are closed with padlocks. The plumbing does not work well, but it's bearable. Most importantly, the beach at Sipadan-Mabul Island Resort is a two minute walk.
Important to know: expensive hotels do not book dives on Sipadan, Uncle Chang guaranteed only one day. But one day for Sipadan is VERY small!
Information on accommodations at Billaboga and other places here FAQ on diving and snorkeling in Borneo.
DIVE RESORT INDICATORS:
The resort is ideal for:
big animal sightings,
diving along the walls,
drifting through the currents,
night excursions
advanced divers.
Depth: 5 to 50 meters Visibility: 10-30 meters Current: may be quite strong Water temperature: 26-30 degrees Celsius Diver level: Intermediate – advanced Number of dive sites: about 20 Season: best time from mid February to mid December, but in principle, you can dive all year round. Diving distance : 12 km (25 min) from Mahbal Island. Mabul, 10 km (18 min) from Capalay Island, 45 min from Kapalay Island. Kapalay, 45 minutes from Borneo. Borneo. Recommended stays: 5-14 days.
MAIN DIVE SITES:
– Barracuda Point Coral Garden Whitetip Avenue Mid Rif Turtle Patch South Point Staghorn Crest – Lobster Lair – Lobster Lair – Hanging Gardens – West Ridge – North Point – The Drop Off – Turtle Cavern
BARRACOOD SEASON
Depth : 10-50m Visibility : 20-30m Currents : can be strong Level : Intermediate – advanced Season : all year round Distance : 15-20 minutes from nearby islands.
The currents here can be quite strong, so it's better not to dive too deep, otherwise you might be carried away from the island. However, because of these currents, there are so many fish. Gray reef sharks patrol the perimeter looking for food. Walk down along the wall and you'll see a huge number of parrot fish and turtles peeking out from nooks and crannies in the reef. At one point you might get caught up in a real tornado of barracudas. It's quite an impressive sight. Many divers, coming to Sipadan, make the greatest number of dives on this site. Among other things, you can see eels, spinorhos, sea dogs, mantis shrimp, and even leaf-fish here.
THE CORAL GARDEN
Depth : 14-22m Visibility : 20-30m Currents : calm Level : for all levels Season : all year round Distance : 13km (27 minutes) south of Maboul Island Mabul and 11 km (20 minutes) southwest of Kapalai Island. Kapalay.
Although this site is very shallow, it is a paradise for underwater photographers. There is a huge variety of corals and you can find almost any kind of wildlife found at other sites. Turtles are everywhere, they swim and eat coral, resting or even posing for photographs. There are dogfish, wrasse, and even barracuda.
WHITE FIN AVENUE
Depth : 16-40 m Visibility : 20-30 m Currents : can be strong Level : Beginner – advanced Season : all year round Distance : 13 km (27 minutes) south of the island. Mabul and 11 km (20 minutes) southwest of Kapalai Island. Kapalay.
It's not hard to guess from the name what awaits you at this site and who these mysterious white-fin holders are. At this site, you can find entire schools of white-tailed reef sharks, which you will immediately recognize by the white triangle on the tail and fin. But that's not the most amazing thing that awaits you. The reef starts at a shallow depth and goes down 600m. Diving here inevitably leads to unexpected encounters. You may find yourself surrounded by a pack of bigeye or giant bumphead parrotfish. On the wall a huge number of terraces, crevices, ledges, on which you will find sponges of all shapes and colors, colonies of black corals and gorgonians. Among these rich coral thickets are a huge number of reef fish. Don't miss the sea angels, parrot fish, sea bass, scorpion fish and butterfly fish.
MEDIUM RIF.
Depth : 5-40m Visibility : 10-25m Currents : calm Level : Beginner – advanced Season : all year round Distance : 25 minutes south of the island. Mabul and 17 minutes southwest of Capalay Island. Kapalay.
At this site there is a descent along the wall. There are real thickets of soft corals on the ledges where you can find gobies. Whole packs of red-toothed dogfish and unicornfish race along the wall. Like some of the other dive sites in Sipadan, there are strong currents that can push you up. This happens when cold water rises from the depths. Small shoals of emperor gobans may swim past you. The six-meter thickets of coral at the very top of the reef are the perfect stopover for bumphead parrotfish. Eating their way through the dense underwater bushes, these amazing fish swim somewhere on their own, letting themselves be admired.
TURTLE PATCH
Depth : 10-40m Visibility : 15-35m Currents : can be strong Level : Beginner – advanced Season : all year round Distance : 15 minutes from Mabul Island.
This is a typical dive site for Sipadan, primarily known for its huge number of turtles. Twenty turtles can be seen here at the same time.
SOUTH FLOAT
Depth : 20-40m Visibility : 20-30m Currents : can be strong Level : Beginner – advanced Season : all year round Distance : 30-35 minutes from Mabul Island
This is the furthest site from the island. Here the plateau is 3-5 meters, and then there is a gentle descent. As noted by divers, this site unfortunately has a lot of dead corals, but it is a favorite place of the hammerhead shark, leopard sharks, who like to stop here at a depth of about 40 meters. You can often find a large school of barracuda moving against the current, and if you manage to get close to them, they will let you swim alongside them. If you dive frequently at this site, you can see the shark mating ritual.
FISHER'S HORN.
Depth : 20-40m Visibility : 20-30m Currents : can be strong Level : Intermediate – advanced Season : all year round Distance : about 20 minutes from nearby islands.
At this site, diving begins with a gradual descent, during which you will see thickets of Deerhorn coral. Underwater photography enthusiasts note that the lighting here is very good for photography. There are a huge number of ledges, crevices on the wall, which sea creatures have turned into their home. Red and black corals grow along the slope, where there are reef fish, sea angels, shrimp, dogfish. Because of the strong currents that can be at this site, beginners are better off staying close to the dive masters. However, those who are confident can swim 30 meters away from the wall and see, if they are lucky, a stingray, hammerhead shark, fox shark, and leopard shark.
OMAR'S LOGO.
Depth : 10-25m Visibility : 10-15m Currents : can be strong Level : Beginner – advanced Season : all year round Distance : about 15 minutes from the nearby islands.
Despite the name of the site, there are very few lobsters. The water here is shallow. You can explore the cracks in the wall, where the critters can hide. You can also find parrotfish, lionfish, and scorpionfish.
HISTORY GARDENS
Depth : 5-40m Visibility : 20-30m Currents : fairly calm Level : Beginner – advanced Season : all year round Distance : about 25 minutes from nearby islands.
Divers love this site for the beauty of the corals that grow along the slopes or hang from the walls like bunches of grapes. The reef starts at a depth of about 6 meters and then goes down steeply. Naturally, there is a huge number of reef fish: sea angels, butterfly fish and many others. Shrimp hide on the ledges, and sometimes lobsters peek out. There are rare fox sharks, distinguished by an unusually long upper blade of the tail fin. If you are lucky, you may be able to see it stun its prey with a swipe of its tail.
WESTERN RIDGE.
Depth : 10-40m Visibility : 05-25m Currents : fairly calm Level : Beginner – advanced Season : all year round Distance : 10 minutes from the nearby islands.
This is another shallow site. It's better to dive here during the day, when the light penetrating through the waves illuminates the rich coral thickets. There are turtles, anemones, gobans and other small animals.
NORTH FLOAT
Depth: 10-40m Visibility: 05-25m Current: fairly calm Level: Beginner – advanced Season: all year round Distance: 10 minutes from nearby islands.
The wall here has several ledges where fish can hide. Particularly interesting to dive here in the daytime, when the sunlight illuminates the pink, red and yellow soft corals. You can see sponges, anemones and, of course, turtles.
OPPORTUNITY
Depth : 0-600m Visibility : 15-35m Currents : fairly calm Level : Intermediate – advanced Season : all year round Distance : 20 minutes from nearby islands.
This site is considered one of the best places in the world for shore diving. Just 10 meters from the shore and right in front of you is a 600 meter deep cliff. While diving you can meet green turtles, reef sharks. On the wall itself there is a huge number of corals and sponges, and in the many cracks hide shrimp. The place is very good for night diving.
Unfortunately, according to divers who dived at this site in December 2006, a large part of the coral reef was demolished by a barge with construction materials for arrangement of a diving life. It is very difficult not to notice this destruction, although the Cliff site is quite large, and there are still many interesting things to see here.
TURTLE CAVE
Depth : 14-22 m Visibility : 0-15 m Currents : fairly calm Level : Advanced Borneo divers only Season : all year round Distance : 25 minutes south of the island. Mabul.
They say that turtles come here to die. In fact, after swimming into the cave, they simply get lost in the numerous mazes and drown from lack of air. The entrance to the cave is about 18 meters high. Further there is a tunnel that connects with others and forms a system of numerous passages, in which it is easy to get lost, not only turtles. It is not advisable for divers to go inside: there is even a warning sign in front of the entrance. However, a dive can still be arranged with an experienced dive master from Borneo, who takes no more than three divers with him. Do not attempt to go there alone. An air sac has formed in the cave, but do not attempt to breathe this air. On the floor of the cave you can see the skeletons of unlucky turtles and even one dolphin, and there are shrimp and lobsters that have adapted to live in the dark, trumpet fish and frog fish. There are no corals in the cave.
The editorial team thanks travelmir.ru for detailed information about the dive sites.
OTHER PUBLICATIONS, WHICH MAY BE OF INTEREST TO YOU:
COCONUT ISLAND: DIVING SAFARI
THE "PIRATE SAFE" OF COSTA RICA. 550 km west of the coast of Costa Rica is Cocos Island, which belongs to this state and for which divers all over the world are ready to fly from other parts of the world.
UNDERWATER WATERFALL MAURICIA
ILLUSION OF NATURE. The intriguing underwater waterfall of Mauritius can only be seen from the sky…