12 ideas of what to bring from India
India is a beautiful and mysterious country with its sophisticated charm and culture. Its life is strikingly different from ours, language, religion…. Everything, and the people and the relationships between them. This country attracts tourists from all over the world with its exoticism. And the usual question that all tourists, especially inexperienced ones, ask themselves is what to bring from mysterious India? It is a good idea to find this information before you set off to India so that you can take only what is allowed to cross the border.
↑ Gifts and souvenirs can be useful and just for memories.
In any country you can bring back a magnet or a statuette of the local god, which are good just for memories to keep and to show to your friends. Or you could bring along a bag of coffee or spices that would last a while and bring joy to you and your friends.
↑ Handicrafts
Most often they are statuettes of gods, utensils and different other items.
Genesha is the god of prosperity and is shown as a man with an elephant's head. Generally, in India there are many places where you can see elephants. Genesha can be made of copper, wood, stone. Bronze is also a common material for figurines of the gods. Such a figurine will cost from 500 to 5,000 rupees, depending on the size and material. Such a figurine can be purchased in any market in the city where you arrived.
Important! If you buy a product in a spontaneous market in a city of India, you can save well if you smile broadly and know how to haggle.
All kinds of caskets, pottery – that's what the artisans of India are famous for. Cute elephants made of ceramics, which, like Russian nesting dolls hiding one into another, can be called a symbol of India.
Bring back from India and the products of potters. Simple earthenware for drinking water or tea, created by skilled hands of craftsmen and beautifully decorated with local ornaments and drawings.
And what could be more interesting than objects of Indian life on the walls, which will not show the cracks of time? In the markets of Delhi sell dishes made of blue clay, which would serve as a wonderful gift or just a souvenir.
But the most common and probably the most beautiful are the translucent clay vessels. They are decorated with openwork images of animals and flowers.
↑ Textile Goods
Walking around the rows of spontaneous markets in India you can be maddened by the variety and variety of goods. But the textiles are always fascinating. It's hard to choose when the amount of colors and types of fabric is just unbelievable. Here you can buy clothing of national character – tunic, sari, shawl of the most exquisite and luxurious fabrics.
Rajasthani cotton is very popular. It has its own characteristic pattern and is considered to be of the highest quality.
Silk and cashmere come from Kashmir, the Indian province. Silk is now used in India for sewing both national holiday and everyday clothes, and the production is mostly done by hand.
You can bring a sari as a gift for yourself or a close friend. In India this garment is worn by almost all women. The sari is a very ancient women's national clothing that you have to learn how to wear, because only true Indian women know how to do it uniquely.
Sarees in different colors and textures
Sarees of amru, jamdani, jamvar or navrangi (these are types of silk) can be bought in Varanasi. The fiery colors of patol can be found in Gajarat. But with gold polka dots, coins only in Maharashtra. The homeland of this unique garment is considered Murshidabad. The price for a sari is quite high, ranging from 800 rupees to 10,000.
Variety of colors in clothing
You can bring the most common, familiar to the European clothes. The only difference between T-shirts, shirts and sharovarovars is the pattern. In the markets you can find clothes with images of Indian gods, heroes and objects of mythology, ancient runes.
European clothes in India
Carpets from India, made by the hands of Indian craftsmen are really a work of art. They are made of cashmere, silk, cotton and various other types of fabric.
There is a legend, according to which the royal carpets were placed under the feet of people, carts, elephants and cows in the streets before they were laid in the palace. It was believed that from such "treatment" carpets became softer, more durable and beautiful.
Handmade by Indian craftsmen
Islamic rugs, kilims, plaids and other handicraft items can be bought in Jaipur. All sorts of sizes, colors, design scenarios. Such an assortment is very hard to come away from. The artisans give as much as a two hundred year guarantee!
This is how you make a handmade rug.
↑ Drinks of Indian production give you energy
Tea grown on Indian plantations is famous all over the world, but you have never tasted the way it is sold in India. The locals don't just grow tea, they pass down their individual making secrets from generation to generation.
The cost is about 500 rupees per 100 grams.
It is worth trying the Indian tea called masala, which is made from black tea, milk and certain spices. You can take the recipe and when you come home, make such tea with your own hands.
Collection of Indian tea
Goa sells local rum called Old Monk. This kind of national drink is sold in many stores in India, even in airports. Only in Goa you can get a better selection and lower prices.
↑ The smell of spices gives a unique fragrance to the country's streets
The local markets are full of all kinds of spices with curry being one of the most popular ones. The composition of this spice is unknown but there are chili, mustard, pepper, garlic, coriander, cardamom, garam masala, fennel, anise, sesame and a lot more. Many of the spices sold and served in dishes in India, the European resident does not even know, so this world will be very interesting. Most spices are sold in the state of Kerala.
You can also bring coconuts, mangoes and cashews, the main thing is to consider the flight time, as they can spoil.
↑ Health and Beauty
The most common remedy is considered to be chavanprash. It is a mixture of herbs that rejuvenates the body. The recipe for chavanprash was known a dozen centuries ago. Among the most common manufacturers are Shahnaz Herbals, Biotic, Ayur, and Dabur.
Any cosmetics in India are distinguished by their naturalness, and consist of a balanced composition of all herbs and oils. You can buy these wonders in any cosmetic store, in the market, but the largest selection is in Kerala or Delhi.
↑ High quality skin pleasing to the eye
Indian craftsmen are very virtuoso at finishing leather and making interesting handbags, belts and shoes. A traditional and very common type of the latter is the "mujadi". These are shoes trimmed with metal plates, beads and silk. Batik handbags with Indian traditional ornaments are very popular. These are made and sold in Bengal. One can also purchase a "kopi", a vessel made of camel skin, used for water.
Leather Handbags of India.
In principle, you can bring anything from India, because each product on the shelves of markets and stores throughout the country is unique. Each item is endowed with its own energy, its own unique beauty and charm.
↑ What won't the customs control let through?
Any customs control will not allow drugs and psychotropic substances, large amounts of currency and firearms. Also counterfeit money, rare plants, and edged weapons.
It is India that will not let pork meat in any form through customs. Also, do not try to smuggle precious metals.
And you can't take any out of India:
local rupees,
animal skins,
bird feathers,
live plants,
precious metals.
Yandex Travel is the service where I now book lodgings before trips around Russia and abroad: hotels, hotels, hostels and apartments. Options can be filtered by budget, location, rating and other parameters. You can pay for reservations with Russian cards, including MIR . As an alternative to Booking and Airbnb.
What to bring from India – a selection of the best gifts
India is a country shrouded in mystery and unique charm. Indian religion, life and culture are dramatically different from European. That's why every year India attracts thousands of tourists with its exoticism, of course, in memory of such a trip you want to bring souvenirs and gifts that best convey the character and national characteristics of the country. What to bring from India – read in our review.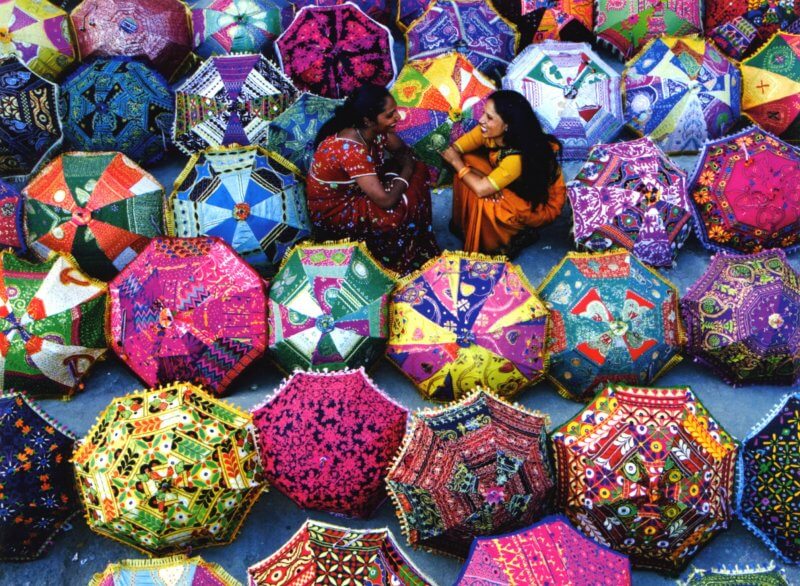 Gifts from India
About gifts and souvenirs from India should be taken care of in advance, make a list – what to buy in stores, and what is better to choose in the market. In addition, the country has a ban on the export of certain goods. So, let's go shopping in Goa. We will tell you – what goods are worthy of attention, how much the souvenirs cost. It should be noted that the prices in stores, markets in India are favorable to purchase.
Good to know! It is better to take dollars in the trip, it is more profitable to change them at local exchange offices (be sure to check the license).
India is now on the list of the world's largest drug manufacturers. Indian medicines are well known in Europe, but in local pharmacies you can buy them much cheaper. The difference in cost is usually twice as much. Not surprisingly, that many travelers tend to bring from India drugs and cosmetics.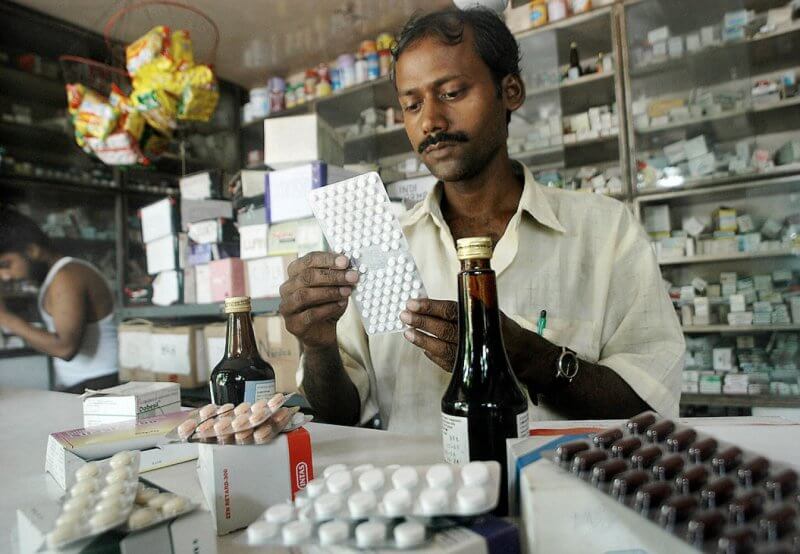 Tip: Most often tourists buy cough medicine, runny nose, vitamins, painkillers.
Medicines should be purchased in pharmacies. All drugs are on sale freely, except for prescription medications.
Equally popular are medicines of ancient Indian medicine – Ayurveda. Hindus inherited the recipes for many remedies from their ancestors, who believed that the power of roots and herbs could cure from many diseases. Even today locals use Ayurvedic medicines to normalize heart and brain functioning, purify blood vessels, restore potency, and cure infertility.
Important: Hindus assure the safety of all Ayurvedic medicines, it is better to consult with a specialist before taking them.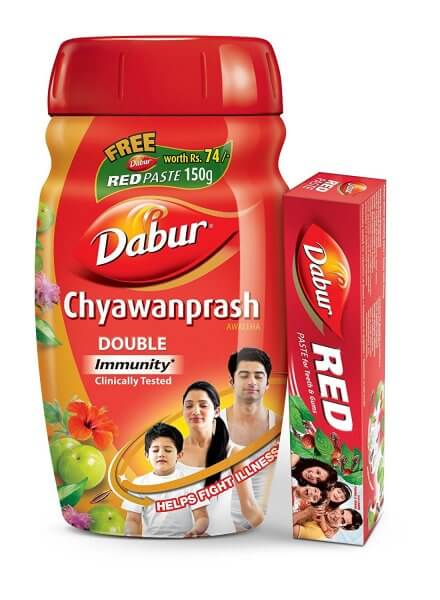 Chavanprash is a powerful immune stimulant. Hindus believe that the drug cures all diseases. Visually, the medicine tastes like jam. The remedy stabilizes the heart, is used in diseases of the respiratory tract, blood vessels, for the treatment of the kidneys, liver.
Note: The most popular manufacturer of Chavanprash is Dabur, price – 150-200 rupees per jar.
The ointment has strong wound healing and anti-inflammatory effects, treats joints, toothache, burns. When you have a headache, it is rubbed into the temples. It also helps with insomnia, coughs, and stomach aches are taken internally.
In pharmacies the drug is available in two dosage forms – powder and capsules. With its help, carry out an effective and safe body cleanse, normalize metabolic processes, improve the appearance of the skin, get rid of inflammation.
Tip! Planning to use the drug in cosmetology, choose a powder. For ingestion, it is better to buy capsules.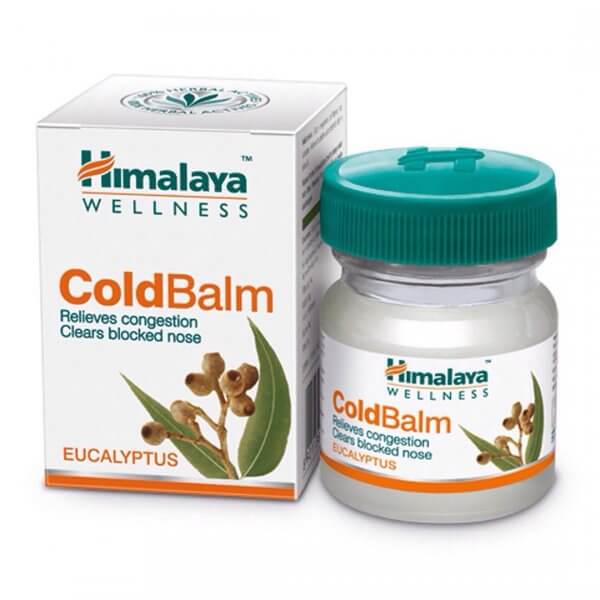 Study the range of ointments, balms in pharmacies. Their cost does not exceed 30 rupees, in terms of effectiveness it is quite difficult to find analogues. It is worth buying Tiger Balm (helps with joint discomfort), Cold Balm – a cure for runny nose, Pain Balm – effectively eliminates all types of pain.
A must-have gift from India, of course, is natural cosmetics. The prices for the products are quite democratic. Pay attention to the packages, where the price is indicated on the back – it indicates the authenticity of the products.
What to bring from India of cosmetics: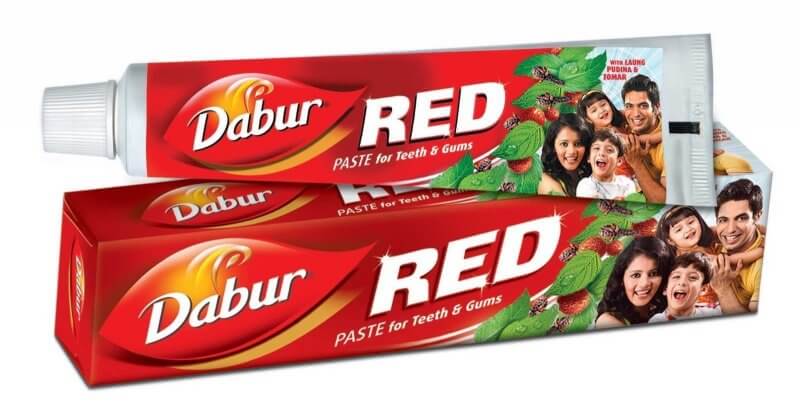 The first thing that draws the attention of the tourist who finds himself in India – a huge selection of handmade soaps. It can be bought almost everywhere, but experienced travelers recommend to go straight to the market, where you can haggle, reduce the price. Keep in mind that cosmetic products in India are very fragrant, and if it is poorly packaged, your bag or suitcase will reek of fragrances.
Toothpaste. Well-known brands are Dabur, Himalaya. You can also choose Ayurvedic toothpaste with charcoal, it whitens, strengthens tooth enamel. As a souvenir you can bring toothpaste with red pepper.
Cosmetic products with the addition of neem. All the well-known Indian manufacturers of cosmetics offer a line of products with neem, the cost is 3 and even 4 times lower than in domestic stores.
Oils. A lot of positive reviews on the network about the oil trichup. Tourists recommend coconut oil brand Parachute, the cost of 100 ml of product for cooking 30 INR, 500 ml for cosmetics – from 10 INR to 30 INR. It is safer to transport the gift in a container made of plastic.
From India, as a rule, brought as a gift, as well as for their own use, means for the care of the appearance. What cosmetics to bring from India – the best manufacturers: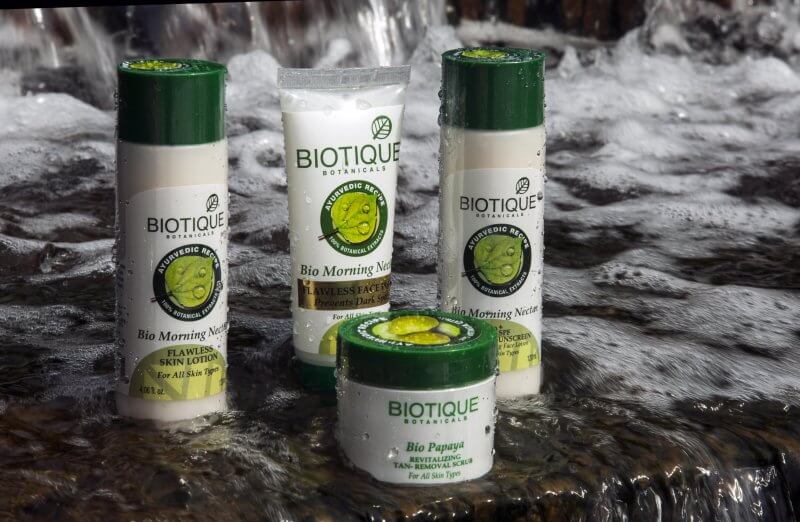 Himalaya – a brand that has gained worldwide fame, but in India the goods are cheaper, higher quality.
Biotique – an inexpensive brand, whose catalog of cosmetics made from herbs, fruit acids. Tourists note the decent quality of products and inexpensive prices.
Swati – Swati brand cosmetics are more expensive, for example, hair products cost an average of 500 rupees, also in the range of essential oils.
Khadi, owned by Swati, specializes in luxury cosmetics.
A jar of Indian face cream costs 50-150 INR.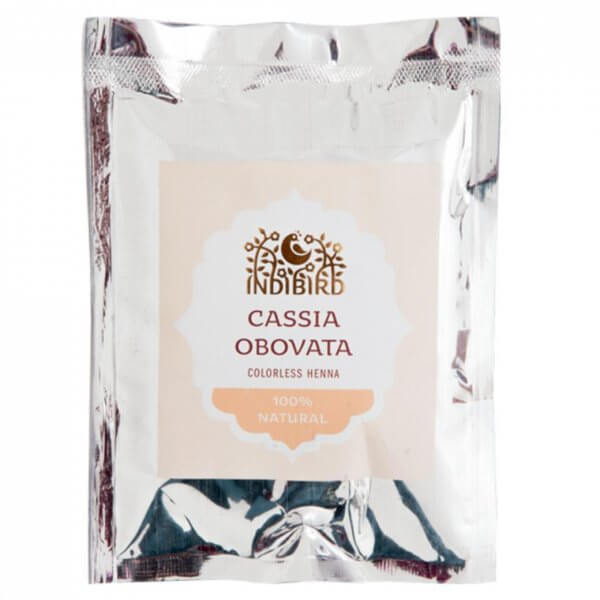 What can be brought from India as a gift for a woman who takes care of her hair – of course, henna. It is an excellent remedy that can restore the shine, beauty and healthy appearance of the curls. And also with the help of henna is applied painting – mehendi. In India, henna comes in various shades ranging from red to rich brown.
A package of henna for hair costs 50 INR, and a tube for painting costs 10 INR.
Good to know! India has a good selection of henna-based dyes – an alternative for those who are wary of using pure henna for dyeing.
The national Indian clothes are practical, comfortable and bright colors. You can choose comfortable pants "ali baba", dresses, tunics, sundresses, saris. Things are traditionally decorated with rich beads, sequins, embroidery, but there are also models that are more reserved and familiar to European tourists.
The most inexpensive clothes are made of Hemp – a material that is made from hemp, it is crumple, after washing gives the shrinkage. Nepalese wool is used for expensive clothes.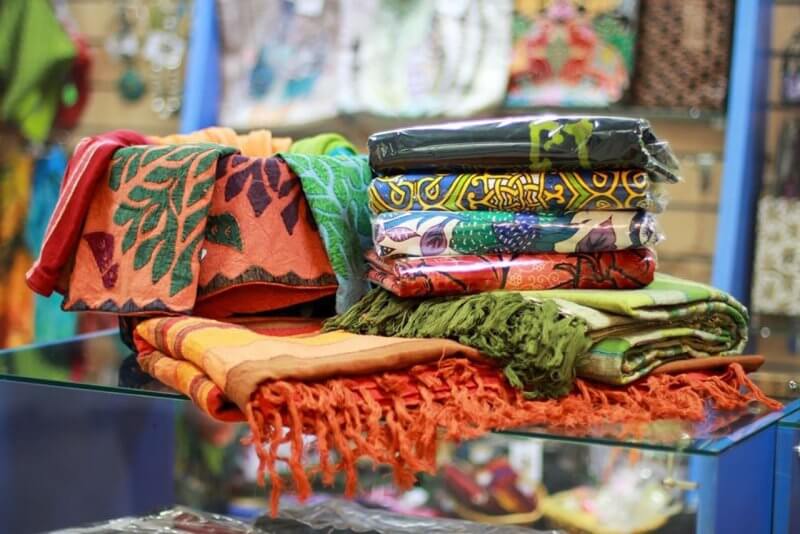 Prices for clothing in India:
cotton pants and dresses – 100 INR;
cashmere clothes – 500 INR;
Hemp hats – 200 INR to 500 INR;
cashmere shawls – from 3500 INR.
Textiles in India are strong, durable and beautiful, so tourists are very happy to buy tablecloths, tapestries, bedspreads as gifts.
Textiles are bought as ready-made items, as well as by the meter. Large assortment of fabrics in Varanasi, Kashmir, however, in large Indian resorts, too, the choice is worthy. If you are interested in cotton and cotton products (robes, towels), choose products of Rajasthan, it is considered the highest quality.
Useful information! Cashmere is one of the trademarks of India, but it is often counterfeited. If the seller offers too low a price, you are most likely being cheated.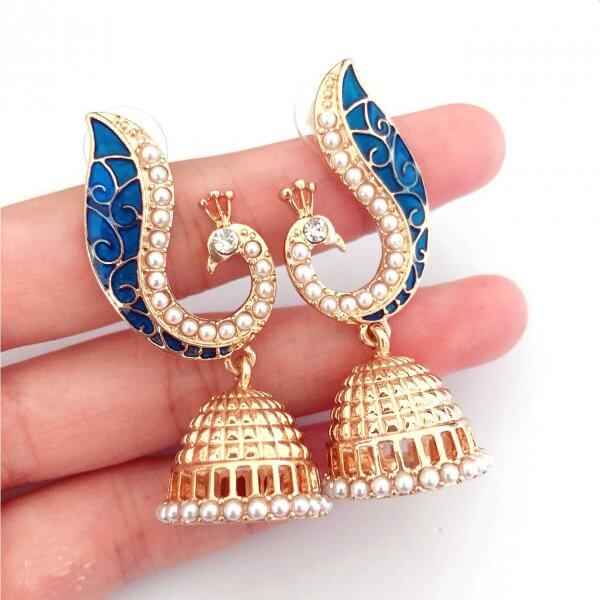 Gold jewelry has a distinctive, rich yellow color. A set costs an average of about 7,000 INR or $100. It is better to buy expensive jewelry in stores, which offer certified goods.
Silver jewelry is much cheaper, with local craftsmen making exquisite jewelry – bracelets, earrings, rings, pendants. The cost of the product is on average 500 INR.
Interesting fact! The best craftsmen are recognized people from Nepal, they offer the highest quality products and relatively low prices.
Many experts do not recommend buying gold and silver jewelry in India, because many of them do not specify the hallmark. But the selection of bijouterie will please fans of massive, bright jewelry. It is better to buy them on the markets, there is a huge selection of products ranging from simple, minimalist style, to colorful, with colored stones.
There is something to bring back from India for connoisseurs of alcoholic beverages. Indian rum "OldMonk" is made from sugar cane, this drink is popular in many countries around the world. Produced in Goa, the cost of a bottle of 0.7 liters of 180 rupees.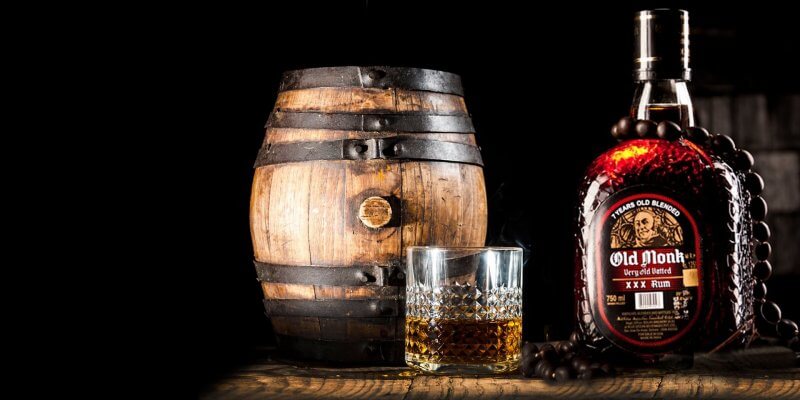 Tip! The lowest rates for rum in Goa.
What can you take back from India as a gift for a foodie and a lover of creating culinary masterpieces? Of course, spices, their fragrance filled Indian streets, in addition, it is impossible to imagine the national dishes without spices.
It is recommended to choose spices in the market, there is a huge selection of unique spices. Some of them are well known, and there are exclusive ones, which can be found only in India. Popular spices are cloves, saffron, zira, fennel, red pepper, almonds, cinnamon and cardamom. A packet of spices costs 20 rupees.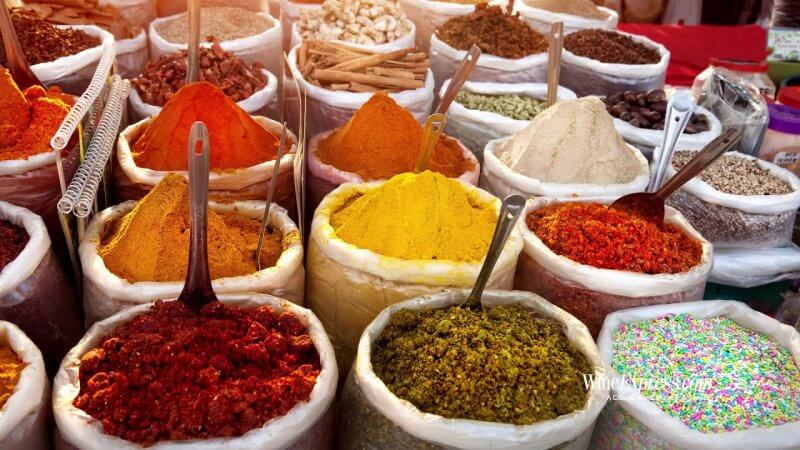 Try masala tea, which is an Indian black tea with a whole spice bouquet added. If you like its taste, you can buy a ready-made masala blend.
Tip! Remember that you can transport from India gifts – spices can be in luggage, in hand luggage transportation is not possible.
If you do not know what kind of tea to choose, visit a teahouse, where you can try different varieties, choose the best one. You can also visit tea plantations, where the prices are a little higher than in stores, but the quality is excellent. No less high quality tea is sold at the local markets, but not at tourist markets, but oriented towards Indians. There is an optimal price/quality ratio. The price for 1 kg of black tea ranges from $ 8.
Fruit and nuts are brought from India. You can buy them at the grocery bazaars. No matter what time of year you arrive at the resort, fruit is sure to be found on the shelves. For transportation, buy a plastic basket in which to put your fresh purchases, sign, put in the luggage.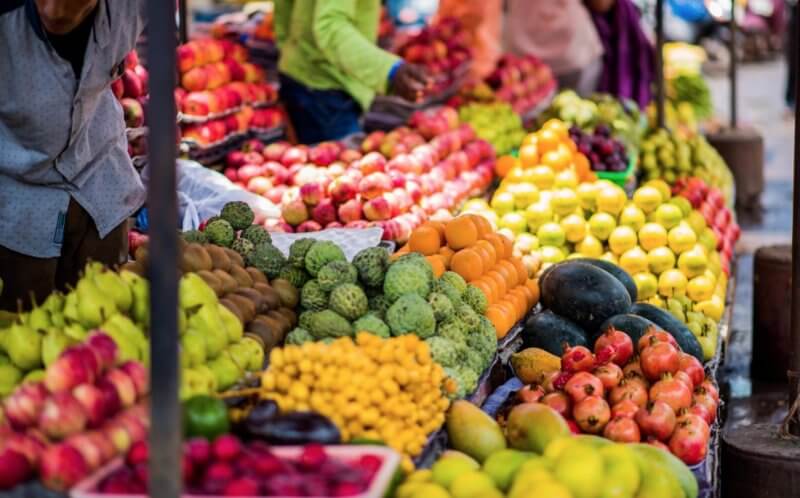 Tip! Before buying check with the seller – what kind of fruit will survive the flight, will not spoil.
Carpets in India are a work of art, they are woven from silk, cashmere, cotton. According to one of the legends, all carpets woven for the palace rooms were first laid out in the city streets to be trampled on by people, elephants, cows. This made the carpet soft and durable.
The range of carpets in India is huge – Islamic small rugs, plaids, tapestries. The best works of weaving are presented in Jaipur.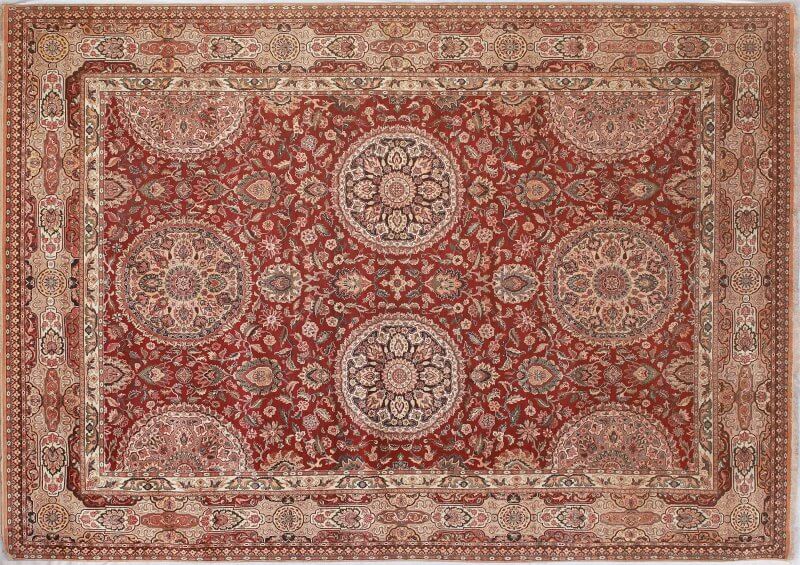 Interesting fact! In India, craftsmen give a guarantee of two hundred years for carpets.
Cookware, pottery. It is noteworthy that such products of blue clay do not crack with time.
As a rule, these are all kinds of statuettes, such as the God of Prosperity Genesha, elephant-matres. Figurines are made of different materials (the cost depends on this), traditionally they are decorated with traditional Indian ornaments. The cost varies from 500 to 5,000 rupees.
The original Indian souvenir is singing bowls and masks. If you trust astrology, ask a Jyotish master who will compile a Vedic horoscope for you in 10 days. The cost of the souvenir is about 3,000 rupees.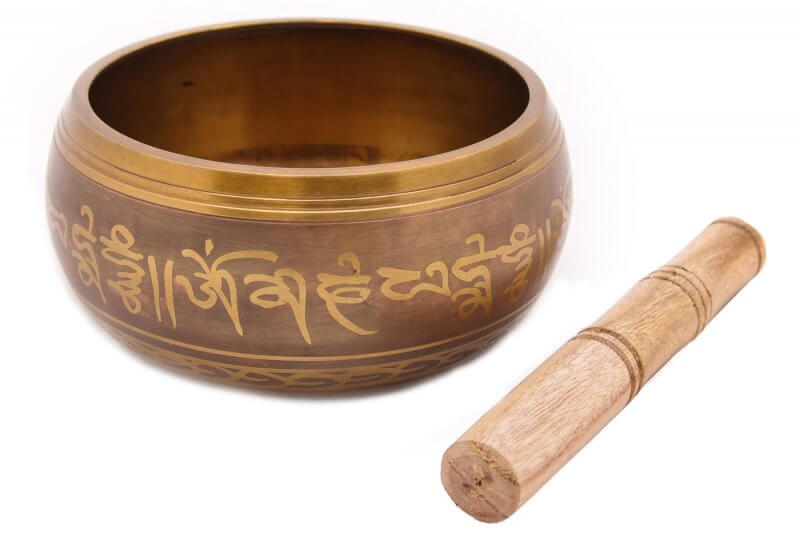 What you can't take out
There is a ban on the export of local currency, exotic plants, large shells, animal skins, bird feathers, edged weapons. Rum can be exported in quantity not more than two liters.
Important! Jewelry can be taken out, provided that it has a certificate.
Tips for tourists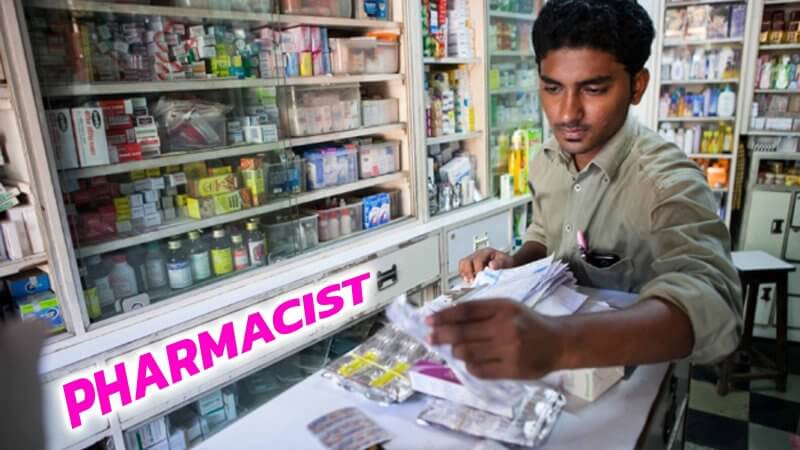 Do not hesitate to bargain at the market, if you smile at that, chances to get a discount you rapidly increase.
Remember that you can bring drugs from India only if they are sold without a prescription. Buy the drugs must be in a pharmacy.
Do not rush to buy souvenirs at the first store and the first seller. Take a closer look at the assortment, you will surely find a better financial offer.
If in doubt with the choice of spices, buy ready-made blends – it is a universal souvenir from India.
Before buying clothes, check the quality of the seams.
We have collected for you information on what to bring from India, reviews of tourists helped to compile a selection. India is an exotic and colorful country. Think in advance what to bring from India, otherwise the huge selection of gifts will cause confusion.
Interesting souvenirs from India:
Author: Julia Matyukhina
Updated: October 4, 2018 Travel is the hottest time for new experiences,…
Updated: 17 Aug, 2021 Turkey is a country with rich culture and traditions,…
Updated: 24 Jun, 2021 The first thing that comes to mind when answering the…
Updated: 5 Apr, 2021 Holiday in Norway is undoubtedly a great and unusual adventure…
It's not so easy to bring medicines from India now)))) but it's possible!!! We order all Himalaya on goabay. And they also have real Rama Krishna aroma sticks!!! The most beautiful ones we've tried!!!