Entertainment in Thailand – how and where to party hard in 2022?
You can also find a lot of free ways to organize your leisure time – and not worse than for money. Thai is a country of entertainment, and I never get tired of seeing this every time I come to Asia. Much attention is paid to fun, active and active rest, it seems that the Thais know a lot about good mood and give it to tourists.
Family Fun in Thailand
Thailand – a true paradise for a holiday with children, I noticed that little travelers are very welcome here, the hotel and cafe staff is always caring for them. Family entertainment here is also not deprived of, I recommend:
visit the elephant village in the center of Pattaya – you can look at the animals, ride them, to participate in the show, where elephants play soccer and demonstrate tricks, prices – from 650 baht;
to go to the tiger zoo near the town of Siracha – it is something like a safari park Taygan in Crimea, only more colorful, there are tigers, crocodiles, elephants, camels and other animals of the south, the entrance – 250 baht for children, 450 – for adults – there are lots of attractions, pavilions, stylized Thai folklore, as well as performances are all loved trained elephants, where without them;
see the bear museum – appeared in 2013, teddy bears are not sitting on the shelves, and "live" their lives in 12 themed areas, the ticket costs 300 baht for children and 500 – for adults;
go to the park of miniatures Mini-Seam – park, where the main attractions of Thailand are represented in a scaled-down copy, by the way, there is a European area with monuments of the other part of the continent, the entrance – 350 baht.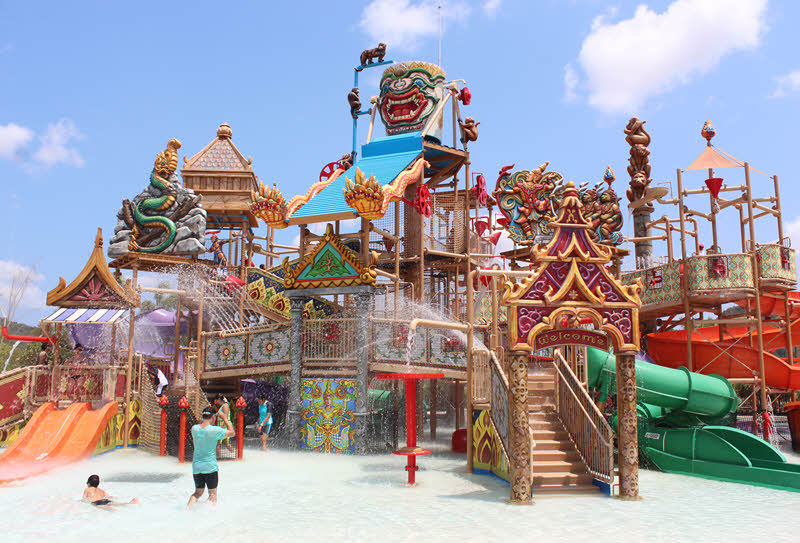 Of course, in Thailand there are oceanariums, dolphinariums and amusement parks – a classic of any popular resort. Most entertainment for children is concentrated on the island of Phuket, it is here that most families go on vacation.
Monthly prices from Moscow to Phuket, one way
| Departure date | Transfers | Find tickets |
| --- | --- | --- |
| 27 September 2022 | 2 stops | Tickets from 33 213 |
| September 20, 2022 | 2 stops | Tickets from 33 801 |
| September 25, 2022 | 2 stops | Tickets from 33 801 |
| September 22, 2022 | 2 stops | Tickets from 33 867 |
| September 29, 2022 | 2 stops | Tickets from 34 913 |
| September 20, 2022 | 3 changes | Tickets from 35 146 |
| September 13, 2022 | 2 stops | Tickets from 35 241 |
| September 25, 2022 | 1 stop | Tickets from 35 633 |
| 27 September 2022 | 1 stop | Tickets from 35 633 |
| September 22, 2022 | 3 changes | Tickets from 36 254 |
| September 20, 2022 | 1 stop | Tickets from 36 794 |
| September 12, 2022 | 3 changes | Tickets from 37 227 |
| September 22, 2022 | 1 stop | Tickets from 37 383 |
| September 29, 2022 | 1 stop | Tickets from 37 399 |
| September 8, 2022 | 3 changes | Tickets from 38,007 |
| 10 Sep 2022 | 4 | Tickets from 38 365 |
| September 25, 2022 | 4 | Tickets from 38 571 |
| September 13, 2022 | 1 stop | Tickets from 38 757 |
| September 19, 2022 | 3 changes | Tickets from 38 913 |
| September 23, 2022 | 4 | Tickets from 39 061 |
| September 11, 2022 | 2 stops | Tickets from 39,130 |
| September 18, 2022 | 2 stops | Tickets from 39 275 |
| September 25, 2022 | 3 changes | Tickets from 39 384 |
| September 15, 2022 | 2 stops | Tickets from 39 816 |
| September 7, 2022 | 3 changes | Tickets from 39 886 |
| September 8, 2022 | 2 stops | Tickets from 39 909 |
| September 7, 2022 | 2 stops | Tickets from 40 262 |
| 14 Sep 2022 | 3 changes | Tickets from 40 356 |
| 26 Sep 2022 | 3 changes | Tickets from 40.482 |
| September 13, 2022 | 3 changes | Tickets from 40 919 |
Adult entertainment in Thailand
If everything is clear with the children's entertainment, the adults are attracted by the forbidden topic of lovers of "strawberries". In Thailand there are no forbidden topics, and therefore for adults is full of great entertainment:
Alcazar show, in which transvestite girls perform colorful and colorful numbers;
Tiffany show – another show where cabaret performers in beautiful costumes sing, dance and act out skits;
Calypso Cabaret, an evening entertainment in Bangkok with dancers who know how to move in a way that takes your breath away.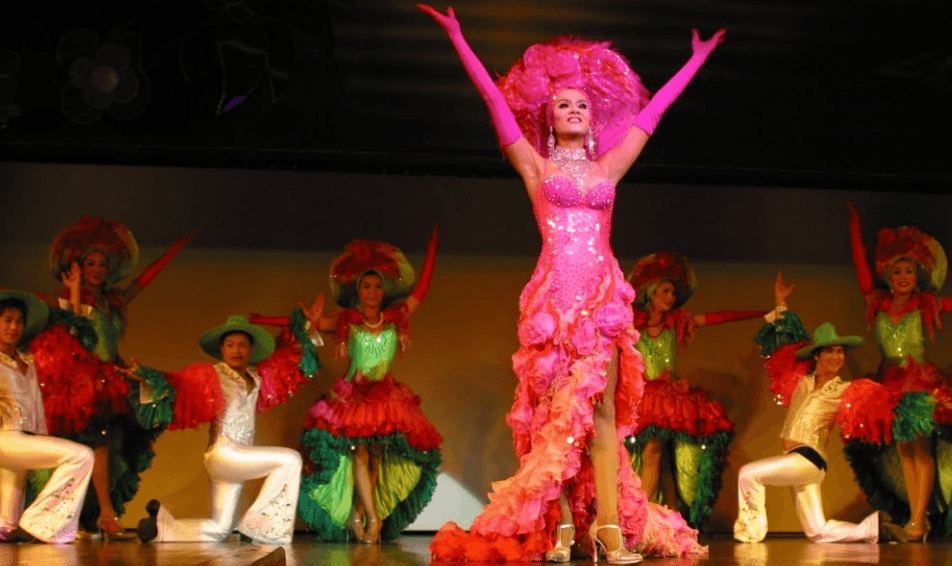 For adult entertainment is better to go to Pattaya – bars, discos and other colorful places are at every step, they work until dawn, and their services to single tourists offer hundreds of girls. However, on closer inspection, half of them turn out to be guys, but it's nothing.
Hotels Phuket.
However, in Thailand is full of other activities that must be tried tourist, otherwise the complete picture of the country will not be. What do I recommend?
Thai massage – presented in different variations;
Rolling in a ball that moves on land or water;
Thai boxing – of course, only to see at the Lumpini Stadium and Ratchadamnon; – there is quite a rich underwater world;
jet skiing, skiing, skydiving – traditional leisure for active tourists;
Boat trips across the bay of Phang Nga;
Visiting wild islands with beaches in the style of Bounty.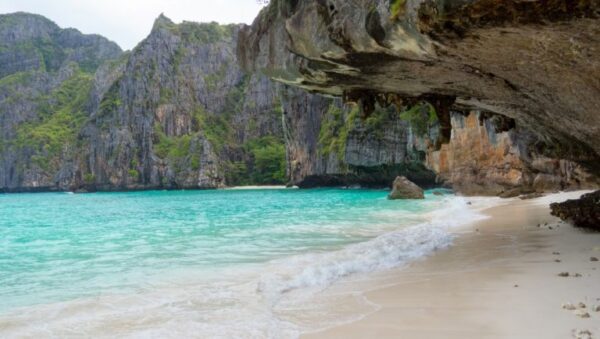 In general, in Thailand be sure to at least a little time to devote to nature excursions – the scenery here is great, there are many observation sites, and places where you get great pictures, not a count.
Free Thai – a selection of activities in Thailand without cost
If you're not on the biggest budget and you can't spend a large amount, you'll probably want to experience Thailand's free entertainment, which, by the way, there are quite a few. For example, on the island of Phuket, which is one of the most popular and expensive resorts in Thailand, you can walk through the old town, where there is a large number of buildings, built in the XIX century in the so-called "Chinese-Portuguese" style, which appeared in the country under the influence of the colonizers. Some of these buildings were even featured in such films as the Indiana Jones epic.
Also the island of Phuket is known for its beaches, and they are all free, but remember that if you want to have a comfortable holiday, you'll still have to pay $ 4.6 for an umbrella with a deck chair, which is why the most economical travelers prefer to take them on vacation.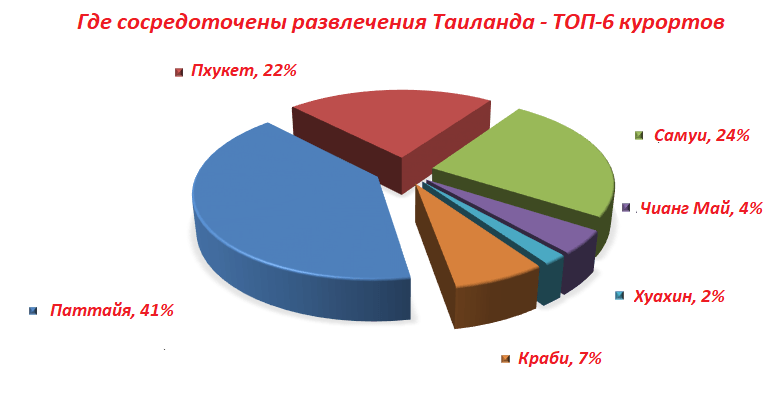 The island has a beach Ravai, above which rises a mountain where there is an elephant temple, and also here is a statue of the Big Buddha. At the very top, if you get to it, you have a stunning view of the surrounding area, and the scenery is especially beautiful in the evening, during sunset – at this time, all who get to the top, start clicking their cameras continuously.
In the evening should go to Bangla Road, which is considered the center of nightlife in Phuket. Just stroll down this street, you will get an unforgettable experience. No less interesting and visits to local temples, and on Phuket island the most famous monastery is Wat Chalong . Visits to temples are free, but you must remember that not all are allowed to take pictures, so before you start taking pictures, be sure to ask permission from the local monks.
In general, entertainment in Thailand is very diverse, and in this country in any city, at any resort, you will find many ways to spend your leisure time. There are free options, and inexpensive, available to thrifty travelers. Thailand – a country where there are all conditions for a rich and active holiday with family, friends, with the other half, and just alone. Choose a good, inexpensive tours will help you operators:
10 the most popular entertainment in Thailand in addition to the beaches.
Many tourists, going on a trip to the Gulf of Thailand, forgetting that a serene stay on the beach under the gentle winter sun – not all that can please this country. Entertainment in Thailand is all kinds – communicating with exotic nature, culture and traditions of the Thais, spicy adventures, often crossing the line of permissible. It will be interesting for both adults and children. Entertainment for tourists to be found not only in Phuket or Pattaya, but also in any other city, and, of course, in the capital of Thailand.
Thai Venice
Thai capital, spread across the banks of the Chao Phraya River, permeated with a network of canals. There are more than a hundred and fifty. They are still used as thoroughfares. There are many companies that organize tours of the Thai Venice. Most of them transport tourists on river streetcars. Others, much more interesting, use traditional Thai "long-tail boats" longtails. These are docked, for example, at the Tha Chang jetty near the Royal Palace in Bangkok.
Above the birds
See the panorama of the Thai capital from several observation sites in Bangkok. The highest and the most popular are the rotating viewpoint on the 84th floor of the Bayok Sky Sky Tower and the 63rd floor (Sky Bar Café) of the State Tower, which is also the highest skyscraper.
Shopaholics Paradise
Entertainment in Thailand for women is as diverse as for men, but the highlight of the program can be considered a giant malls in Thailand. The largest of them (rather the largest in Southeast Asia) is the Central World Plaza in Bangkok, a place where they sell everything from panty week sets to computer equipment. You can even go to the Siam Paragon mall with your family, sending your husband and kids to have fun at the oceanarium or movie theater. Also scattered throughout the land of smiles is a network of large Central Festival malls, which will empty your wallet in a matter of hours.
Through the Chinatown Jungle
Just south of the Royal Palace in Bangkok is Yaowarat Street, which is surrounded by what's known as Chinatown. This area of Bangkok, which has preserved the aura of colonial Indochina to the greatest extent, beckons travelers with forbidden entertainment and glittering treasures. Many large and small street vendors offer silk and jewelry, roast on the fire unknown delicacies, and in the walls of the houses embedded in fragments of mirrors to scare the demons. Entertainment in Thailand for men can be found just there, in nameless alleys around the hotel with a very unambiguous name Texas Suki.
In Search of Strawberry
Adult entertainment in Thailand is most often localized in certain neighborhoods. But there is one locality that could be called the "city of vice". This is Pattaya, where whole streets are reserved for establishments with a dubious reputation – go-go bars and other illicit places, and transvestite shows gather crowds of thousands of audiences. The most "wild" of them are the shows that are given in the cabarets Tiffany and Alcazar. There are similar venues in Phuket – Simon Cabaret and in Bangkok – Calypso Bangkok Theater on Charoen Krung Street.
Oriental Culinary Delights
Oriental food preferences of Thais may shock Europeans. However, trying to taste everything that is sold in the street taverns, as they are called in Thailand mobile food outlets, can also be classified as an extreme entertainment. Perhaps grasshoppers or cockroach fries will be the most poignant memory of the trip. In the port town of Krabi Town, the evening food courts on holidays and weekends take on epic proportions. The trick is to make sure you don't fall head over heels in love with the smoky aromas and end up in one of the griddles (just kidding). There you can try and quite edible noodles, fried in a wok, rice in the hundreds of species, mango "wonder of the tropics" and other exotic fruits. Whether to try fried insects, snakes and other reptiles is up to you.
Why did we include such a meal in this article? Well, just in case you are "lucky" to have fun in a Thai toilet afterwards
Thai Disneyland
Thais, developing tourism industry, did not invent anything new, so the entertainment for children in Thailand have a completely familiar format, though with a large share of Asian exoticism. At least in the Disneyland in the U.S. and Europe elephants do not give performances. But in Phuket, in the park Phuket FantaSea, it is possible. It is one of the most popular island family vacation spots in Thailand. There are traditional attractions, stylized Thai folklore, a huge fast food restaurant. The highlight of the program is the Palace of Elephants pavilion, although this epic scale construction is more like a Cambodian temple complex Angkor Wat. Elephant shows there begin in the evenings. Gray thick-skinned giants do incredible tricks and behave like trained cats in the theater Kuklachev. Children just pee their pants in delight. Adults love it too.
Entertainment in Phuket in Thailand is not limited to this Disneyland. On the island you can visit the water park Splash Jungle, visit the oceanarium, elephant farm.
Visit the natives.
If you're interested in natural, not made-up exotics, then head to Doi Inthanon National Park. Pristine rainforests on the slopes of mountains, waterfalls, villages of provincial Thais, where you can try coffee from beans grown right there. This is an activity for the active and physically fit, as most of the trails are hiking.
Nong Nooch Park and Butterfly Garden
Pattaya is not only forbidden entertainment. Nearby is Nong Nooch Park, a fine example of French park-style landscaping with ranged avenues and flower beds. Part of the park is the Butterfly Garden and the best collection of orchids in Southeast Asia. There are theatrical performances in the park, in which elephants also take part.
Elephant rides
Indian elephants, unlike African elephants, are more friendly and freely trained. Therefore, all over Thailand there are dozens or even hundreds of schools for elephants, where they get their future "profession". So if you vacation near. for example, Chiang Mai, you can look at such a training center and observe their "training". Classes are held every day until lunch, and after them you will be allowed to climb an elephant and ride through the jungle of Northern Thailand.