Gourmet with Sandra Dimitrovich. 100 Best Restaurants in the World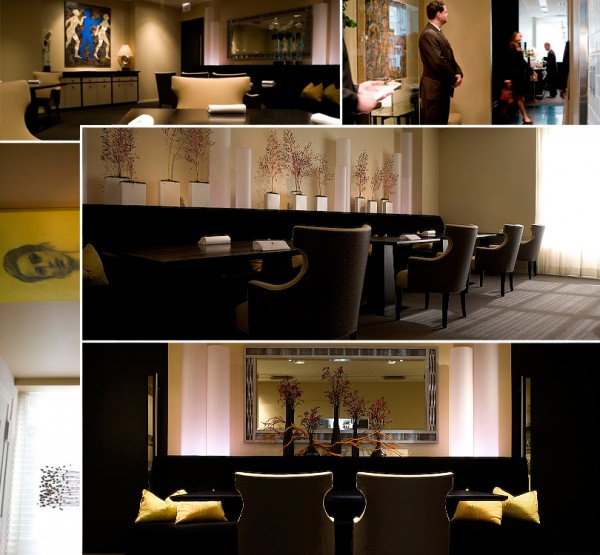 The well-known and respected publication Elite Traveler has published rating of the 100 best restaurants in the world.
Rating of Elite Traveler readers
for the third year in a row, the restaurant Alinea from Chicago tops the list.
I am very much looking forward to the World's 50 Best Restaurants culinary awards ceremony on April 28, when the 2014 World's 50 Best Restaurants will be announced in London. As usual, the list of winners is compiled by Restaurant Magazine based on a vote of 900 restaurant industry experts. In the meantime, I am following the results of other prestigious awards with great interest. Including Conde Nast Traveller's Annual Condé Nast Traveler Readers' Choice Awards and Elite Traveler Magazine's Elite 100 Restaurants ranking. Last week the prestigious magazine released its annual list of the 100 best restaurants in the world.
By a vote of readers the first place was taken by three-time champion of this rating, restaurant Alinea (Chicago, USA). Unusual culinary experiments of the restaurant's chef and co-owner Grant Achatz are highly appreciated by visitors (they are also readers of Elite magazine) and restaurant business experts. The restaurant opened in 2005 and has three Michelin stars. Specialty publications call Grant a gastronomic prodigy and a pioneer of molecular cuisine in America. Aschatz, a fourth-generation restaurateur, helped his parents in the kitchen of the family restaurant from an early age. Now Grant is the chief guru for creating unlike anything else, flavors and even solid sauces!
Alinea Restaurant
Almost the entire first floor of the restaurant is occupied by a super modern kitchen with lots of high-tech gadgets instead of classic stoves and ovens. Equipment of such a level helps to create the most unusual dishes and amaze guests with gastronomic masterpieces. American gourmets for a long time did not take seriously molecular cuisine and unusual flavor combinations. For example, one of the dishes is jelly made of juniper berries. You have to taste it very slowly. It will let the flavors "appear" and the guests will thus be able to feel the various organoleptic nuances.
The interior of the restaurant is very laconic. Snow-white napkins enliven the brown-red tables, comfortable armchairs and sofas with silk cushions add comfort to the atmosphere. Here nothing should distract from the sacred act of savoring dishes with the most unusual combinations of products. Alinea restaurant is very popular and you need to reserve a table here at least three months in advance.
Famous food critic and food columnist Andy Hayler, who has gained international fame due to the fact that there is not a Michelin restaurant on earth he has not been to, also names Alinea as one of the best restaurants. In his opinion, Alinea has a special theatricality and attention to detail in its service. "…Although "molecular" gastronomy is not my style, it is impossible not to admire the incredible talent of the chef. My tasting menu consisted of 25 dishes that struck me with their sophistication and harmony of taste," says the critic.
Second place in the ranking went to Daniel restaurant, located in New York City, in the heart of Manhattan. One can only imagine how much competition there is for establishments in such a metropolis. Nevertheless, this restaurant of contemporary French cuisine with three Michelin stars bypassed all not only in New York, but also in the whole world (except, of course, Alinea).
Third place went to The Fat Duck, located in the British city of Bray. This year Elite Traveler awarded the title of best chef to the chef of this restaurant – Heston Blumenthal.
Heston Blumenthal, The Fat Duck
Rounding out the top five restaurants are Eleven Madison and Le Bernardin, both located in New York City. They received high marks for exemplary food quality, great service and atmosphere. Despite the fact that American restaurants were in the most prestigious places in the ranking, the best culinary country was France – French restaurants were most in the list.
Elite Traveler's selection differs from many other international rankings. For example, the Copenhagen restaurant Noma, which held the top positions in international ratings among professionals in 2010, 2011 and 2012 and headed the rating of the top 50 restaurants in the world according to Restaurant magazine, was far outside the top 10 last year. And this year – not even in the top 100!
The top 10 restaurants in the world according to readers of Elite Traveler:
1. Alinea, Chicago, USA 2. Daniel, New York, USA 3. Te Fat Duck, Bray, UK 4. Eleven Madison, New York, USA 5. Le Bernardin, New York, USA 6. El Seller Can Roca, Spain 7. Azurmendi, Spain 8. La Pergola, Rome, Italy 9. The Ledbury, London, UK 10. Osteria Francescana, Italy
For comparison – Rating of experts in 2013: The top 5 restaurants according to Restaurant magazine:
1. El Celler de Can Roca , Girona, Catalonia, Spain ( 3* Michelin), chef: Joan Roca 2. Noma, Copenhagen (2* Michelin), chef: René Redzepi 3. Osteria Francescana, Modena, Italy (3* Michelin), chef: Massimo Bottura 4. Mugaritz, San Sebastián, Spain (2* Michelin), chef: Andoni Aduriz 5. Eleven Madison Park, New York City (3* Michelin), chef: Daniel Humm
Posta-Magazine Details : For a complete list of the best restaurants, visit: http://www.elitetraveler.com/features/the-elite-100-restaurants-full-list-revealed
Some favorite Posta-Magazine addresses: Alinea 1723 North Halsted, Chicago, Illinois, 60614, USA www.alinea-restaurant.com
Daniel 60 East 65th Street, Upper East Side, New York, 10065, USA www.danielnyc.com
The Fat Duck High Street, Bray, Maidenhead, Berkshire, SL6 2AQ, UK www.thefatduck.co.uk
Le Bernardin 155 West 51st Street, New York, 10019, USA www.le-bernardin.com
El Seller Can Roca Can Sunyer, 48 17007 Girona, Spain www.cellercanroca.com
Per Se 10 Columbus Circle, 4th Floor, Time Warner Center, New York, 10019, USA www.perseny.com

First of all, my favorite hotel in Scandinavia, the Hotel D'Angleterre, has opened after a renovation. Now there's a place to live in Denmark in the luxury category.
Secondly, Copenhagen
The city's restaurants now have 17 Michelin stars – a record! A record! And thirdly, a super special offer of Scandinavian Airlines SAS kicks off – a one-way ticket from Moscow to Copenhagen for only 4,146 rubles! We have to hurry!
The 25 most amazing restaurants from all over the world
When visiting other countries, getting to know the local cuisine is one of the most enjoyable ways to explore their culture. After all, it is always so interesting to try the most popular dishes of a country, which can sometimes turn out to be original and outlandish. However, for those for whom only "strange" dishes are not enough, we offer unusual restaurants, which will amaze even the true gourmet travelers. From an underwater restaurant to dining at the epicenter of an earthquake, this issue takes a look at the world's strangest and most unusual dining establishments.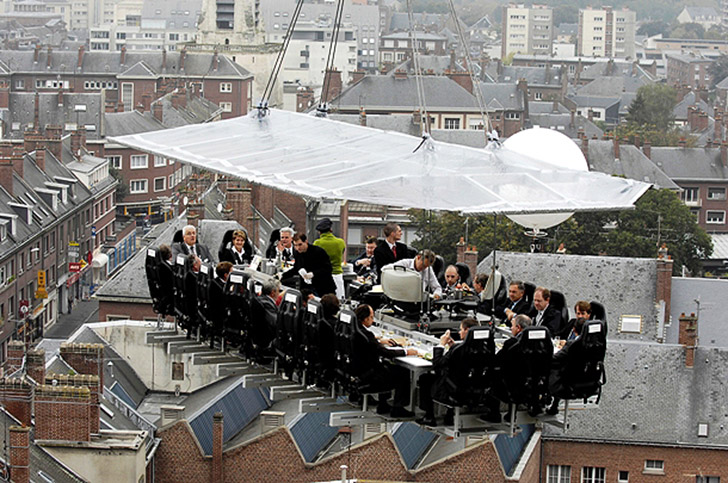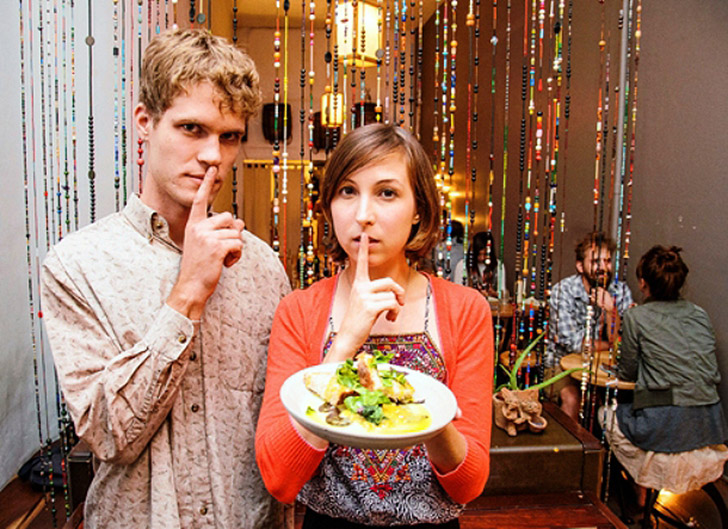 The Quiet Restaurant, USA.
In Greenpoint, New York, there's a restaurant called Eat that doesn't seem to have anything special about it except for the fact that you can't talk in it! Inspired by his trip to a Buddhist monastery in Asia, restaurant owner Nicholas Neuman wanted to create a place where people could enjoy silence. Quiet dinners have become so popular that people are already booking there in advance.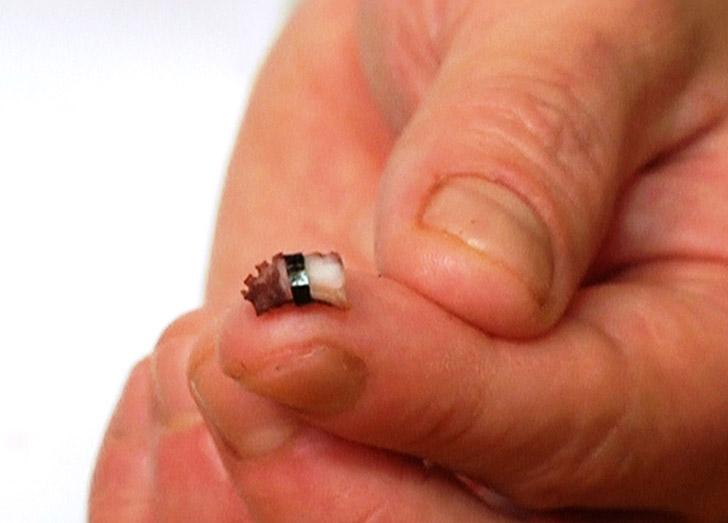 2. Dining Under the Microscope.
What started as a joke a few years ago has made chef Hironori Ikeno famous all over Japan, and possibly the world. One day he thought it would be fun to serve miniature food on tiny plates, and he wondered how far he could go. It turned out it was quite possible to make sushi from a single grain of rice. Today, tourists from all over the world flock to this little Tokyo restaurant to sample Mr. Ikeno's miniature culinary masterpieces.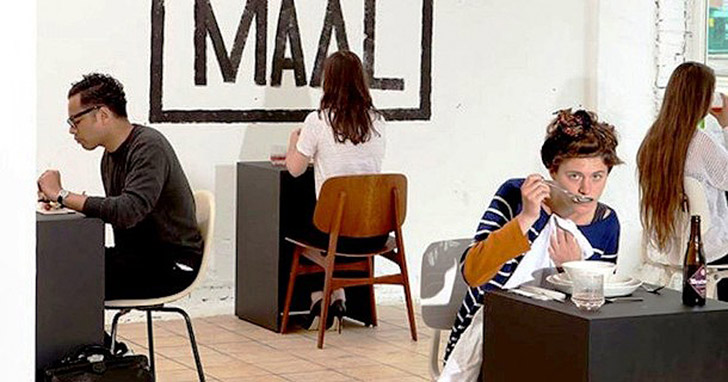 3. dining alone, the Netherlands.
At Eenmaal restaurant in Amsterdam has become famous for its unusual concept of solitude. In this establishment you can find only one type of table – for one. Marina van Goor, designer and founder of the restaurant, says the goal of this unconventional approach is that they give people a taste of what it's like to eat alone in a restaurant.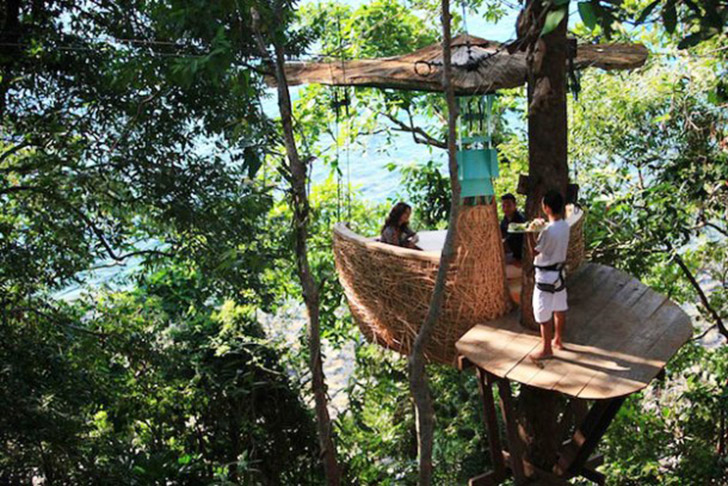 4. nesdoran lunch, Thailand.
The Soneva Kiri Eco Resort in Thailand has a "Bird's Nest" restaurant where you get a unique opportunity to admire stunning views because this restaurant is in a tree. It "hangs" in the air at a height of 4.8 meters and the waiters use ropes to bring food and drinks to the tables of visitors. A typical meal here costs about $450, but the experience is apparently worth it.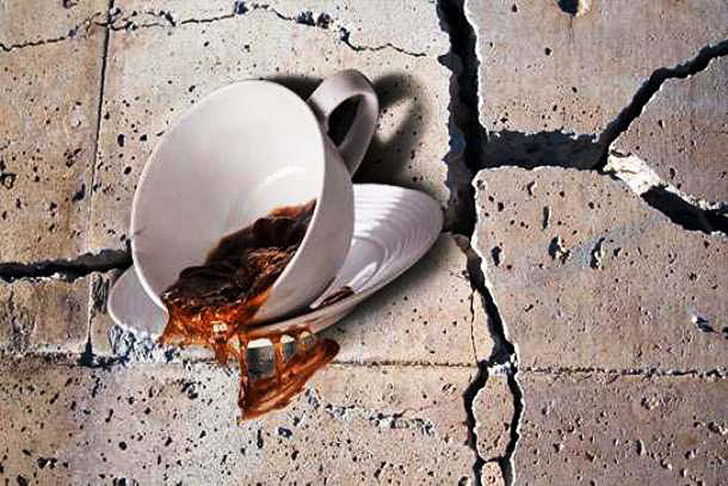 5. Lunch during an earthquake, Spain.
For many of us, the idea of eating lunch during an earthquake is not such a good idea. But at Disaster Café, people pay to dine during a 7.8 magnitude earthquake. What's more, tables here are booked weeks in advance. So far, serious injuries have been spared-just spilled drinks and food-and minor incidents are commonplace.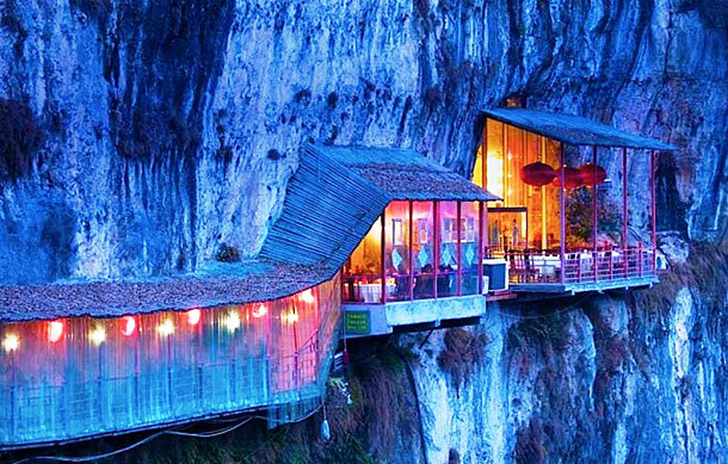 6. Lunch on the Rock, China.
In the Happy Valley of the Xining Gorge in Hubei Province, China, there is the Fangweng suspended restaurant that offers, in addition to food, stunning views from the cliff on which it is located. It is worth noting that due to its unusual location this establishment is not for the faint of heart.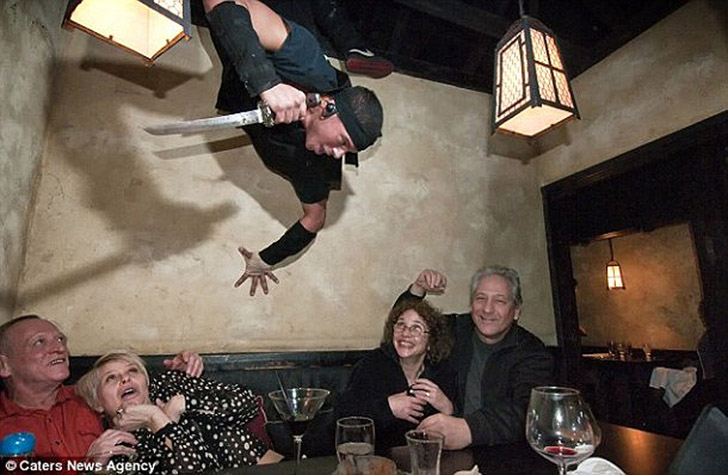 7. Ninja Dinner, USA.
In New York's Tribeca neighborhood, there is a Japanese restaurant with ninjas – another establishment not for the faint of heart. In addition to delicious food, the restaurant will offer fire and kung fu tricks, waiters with knives and exploding food. If you like armed ninjas hanging over your plate, you'll love it here.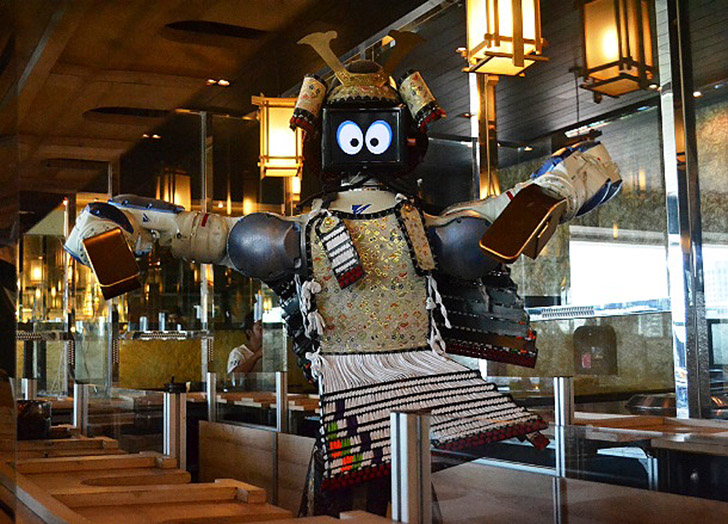 8. Robot Restaurant, Thailand.
The Hajime restaurant in Bangkok is famous for the fact that every table there is equipped with a mini barbecue, but it is the waiters who have become the main "attraction" of this place. The fact is that here you will be served by robot waiters, moreover, dressed as samurai. And in their spare time from table service they even dance.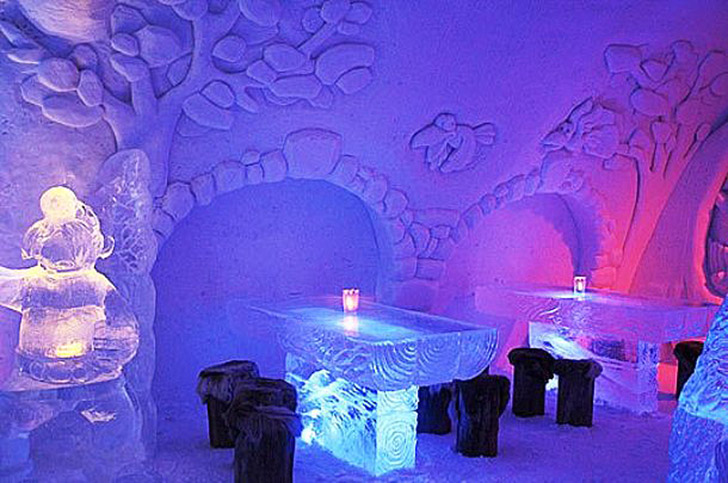 9. Lunch on Ice, Finland.
If you've ever wondered what it's like to eat on ice, there is such a place. It is located at the North Pole and is made entirely of ice. For obvious reasons, the restaurant serves only cold dishes such as potato soup with cold smoked salmon, tender venison and game meatballs with vodka jelly.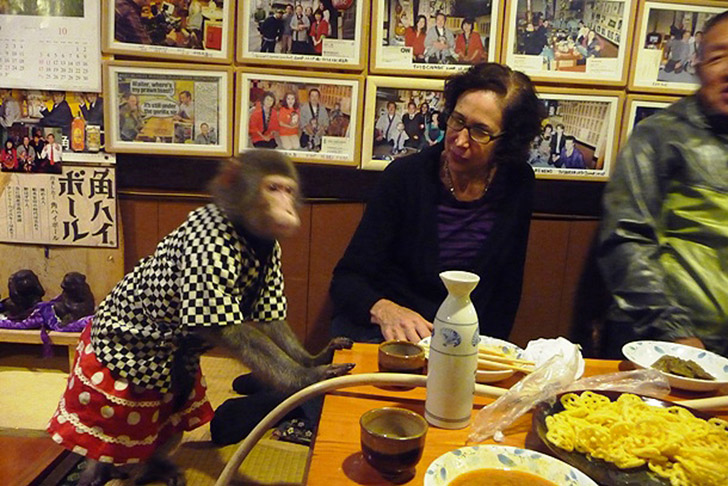 10. Monkey Waitresses, Japan.
If you find yourself at Kayabukiya Tavern in the town of Utsunomiya, a monkey shaped like a waitress will bring you your sake. Otsuka, the restaurant's owner, says he didn't train the monkeys specifically for this craft: supposedly they learned everything on their own while watching him. Today, the local authorities have officially allowed the monkeys to work in the establishment, and satisfied customers leave them tips in the form of soybeans.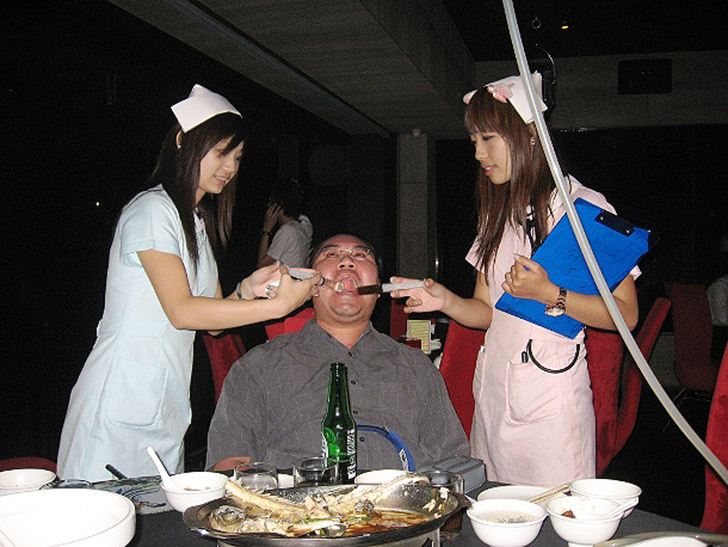 11. lunch at the hospital, Taiwan.
D.S. Music is a restaurant in Taipei, but don't let the name fool you – music has nothing to do with it. In fact it is a rather bizarre hospital-themed restaurant where the waitresses are dressed in nurses' costumes, the tables are made of hospital beds, and the drinks are served in syringes. Oh yeah, the walls are also covered with X-rays.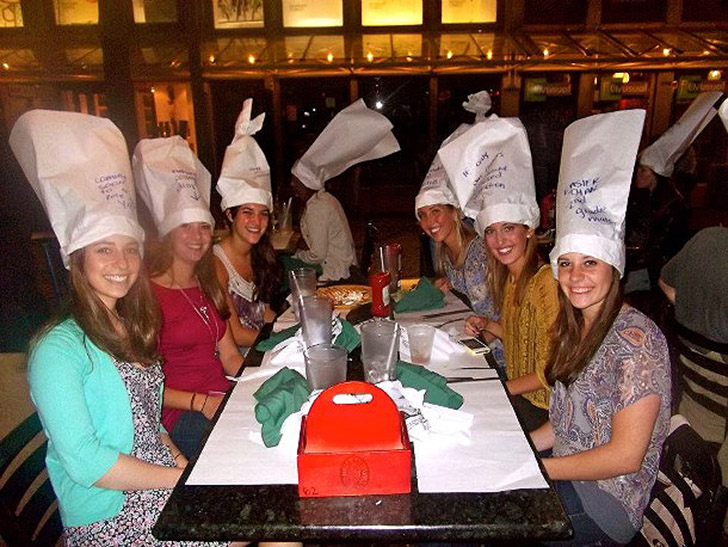 12. Rough Lunch, USA.
What was first planned as a fine dining restaurant ended up being an infamous restaurant with very rude staff. Since the original idea turned out to be a failure, the owner decided to try something quite the opposite. Over time, the awful restaurant called Dick´s Last became so popular that it was surrounded by customers eager to wear humiliating paper hats and get a couple or three insults from the waiters.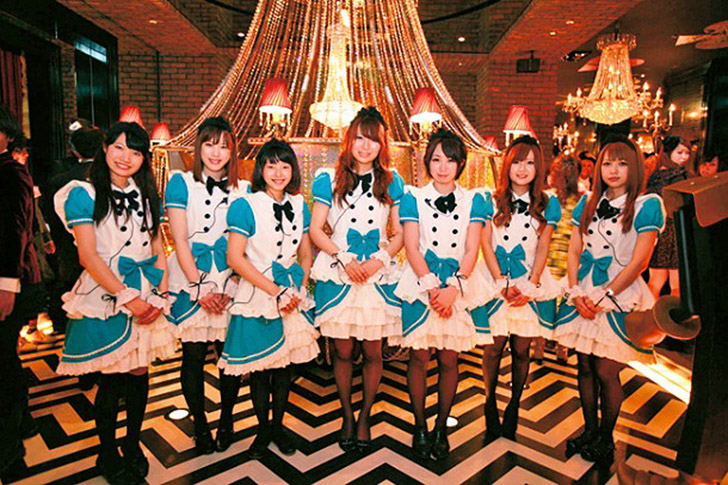 13. Lunch in Wonderland, Japan.
"Alice in Wonderland" is so famous in Japan that there is even a whole chain of cafes and restaurants with this theme. Created by Fantastic Design Works studio, the restaurants are stylized as different stories – "Alice in the old castle", "Alice in the maze", "Alice in dance land", etc. The waitresses are dressed in cute blue and white Alice dresses.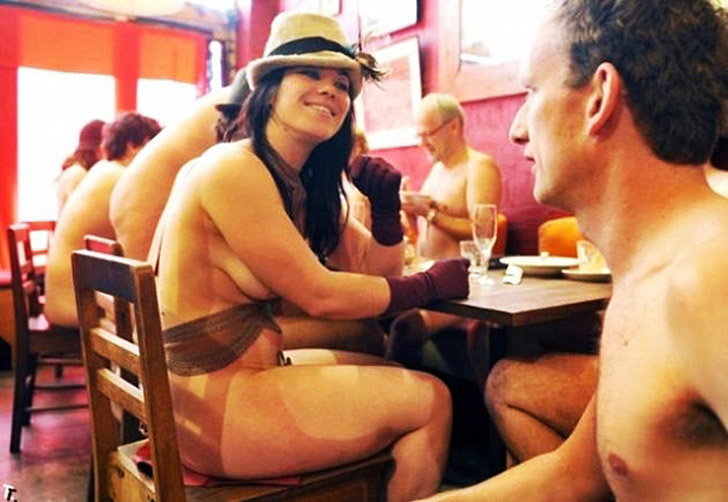 14. Nudist Lunch, USA.
Once a month the Clothing Optional Dinners club in Manhattan, New York, hosts a rather strange "nude" party. It was founded by nudist John J. Ordover. The event has a few rules, one of them is that you must bring something to lay on a chair (like a towel), and the attendants must be dressed.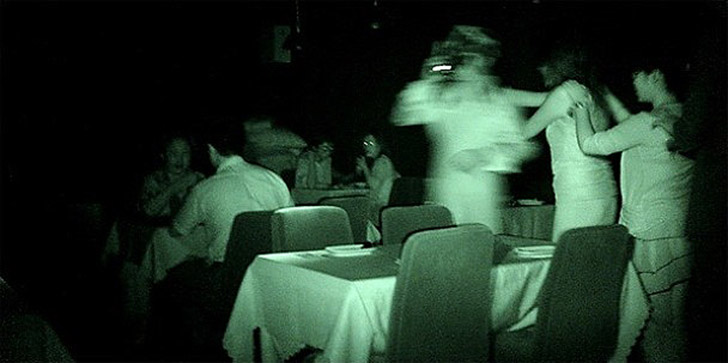 15. Lunch in the Dark, England.
The seemingly strange idea of eating in the dark has inspired many restaurants around the world, but the most famous is Dans Le Noir in London. Once you overcome the prevailing sense of sight, you enter a whole new world of flavors and smells. Blind guides are at your service.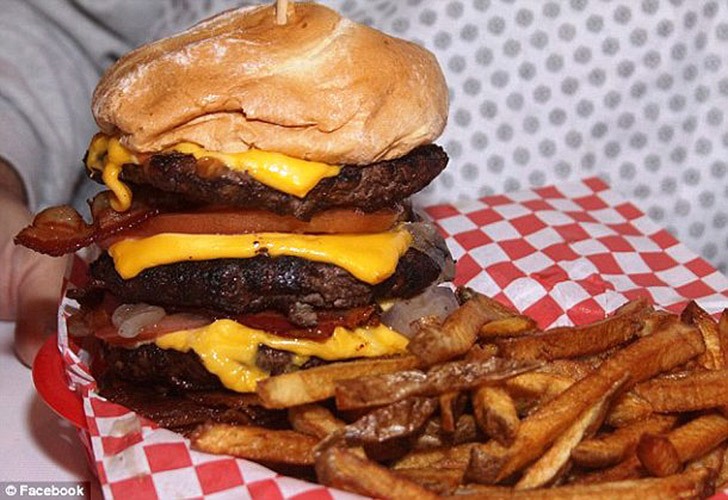 16. A very unhealthy restaurant, USA.
While many owners go to great lengths to promote their restaurants as places with delicious and healthy food, the founder of Heart attack Grill in Las Vegas says, "Don't come to my restaurant, it's bad for you and could kill you. The cafe specializes in junk food with tons of calories and a complete lack of vegetables. Just the names of dishes like "Fries to Die From," "Deceased Burger," or "Heart Attack Hot Dog" alone indicate that fitness fans will clearly not be welcome here.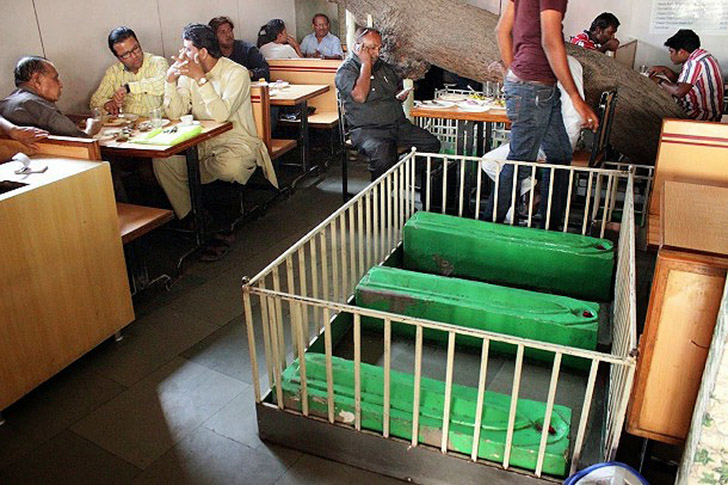 17. Lunch with the Dead, India.
By building a new restaurant on the site of an old cemetery, Krishan Kuti of India decided to preserve the graves. What seemed like an odd decision later turned out to be a clever move. Every day the restaurant fills with people who want to experience the uniquely creepy sensation of eating among the dead.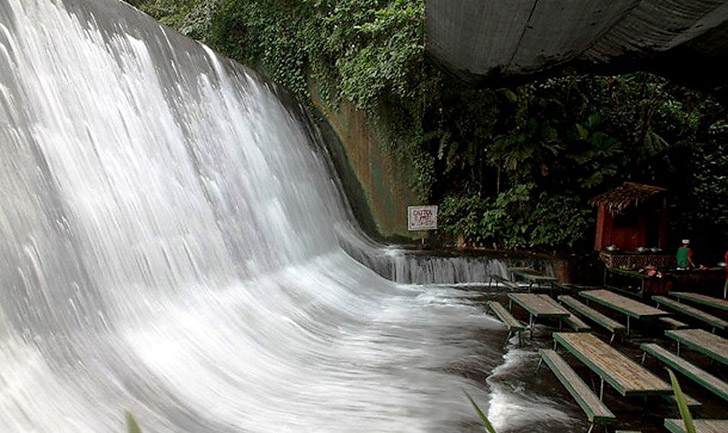 18. Lunch under a waterfall, Philippines.
Forget about the boring air conditioning blowing on you while you eat. Refresh yourself with the crystal clear water from the waterfall that is right next door. To enjoy these incomparable scenery, you have to go to São Paulo City in the Philippines. Here they serve delicious food on bamboo tables welded to the floor at the foot of the waterfall.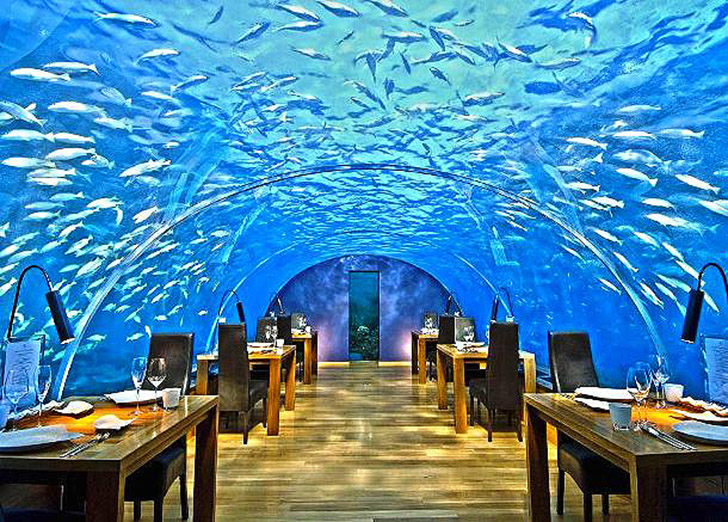 19. lunch underwater, Maldives.
4 meters underwater in the Maldives is the world's first underwater restaurant. Here you will be offered not only luxurious dinners, but also incredible panoramic views of the ocean. However, this unusual restaurant accommodates only 14 people.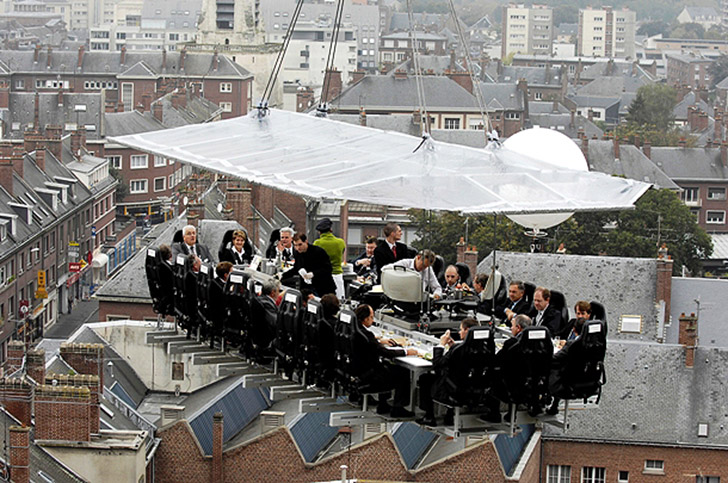 20. Dinner in the Sky Around the World.
Dinner in the Sky is a Belgian project that allows people to enjoy lunch or dinner high above their own city. A crane lifts a table for 22 people who are strapped into seats. You end up with a delicious meal and stunning views of the city. This event has now taken place in 40 countries around the world.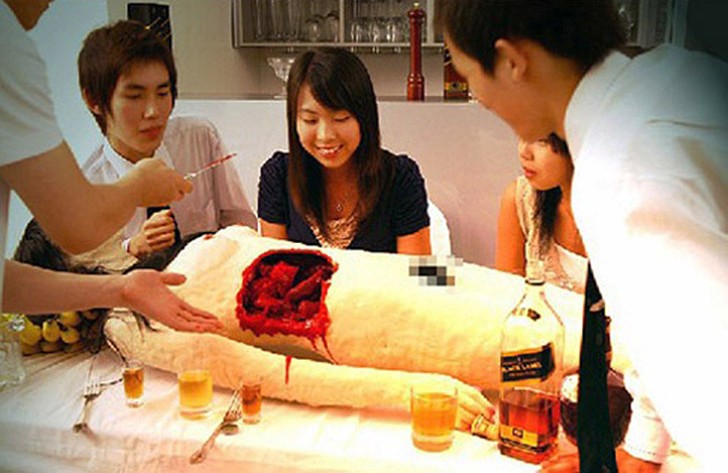 21. Cannibalistic Sushi, Japan.
Thought the Indian restaurant with the dead was the weirdest? You might change your mind when you visit this cannibalistic sushi restaurant in Japan. Here you'll be wheeled out on a cart with an edible "body." Then you have to "dig deeper" and taste the entrails of a human being. Of course, this is not a real person, but just a skillfully made copy of rice and other ingredients of Japanese cuisine. The body is made of sushi, the blood is the sauce, but the genitals had to be replaced with artificial "inedible" copies.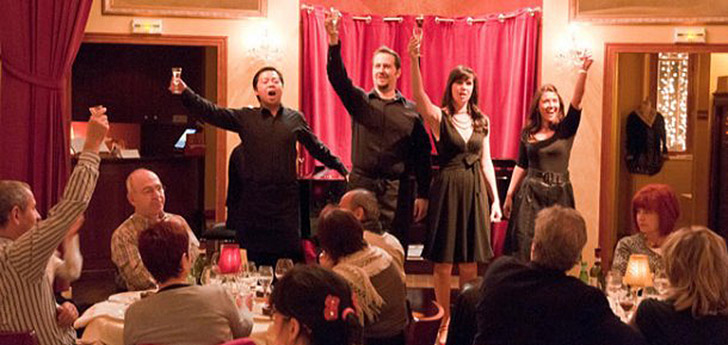 22. Singing Restaurant, France.
Opened in Paris in 1999, the Bel Canto restaurant hires opera singers as waiters and waitresses, creating an original combination of fine dining and theatrical performance. The singers usually work in groups of four and sing a different part every 15 minutes. The restaurant is decorated in red and gold velvet, and musical instruments and opera costumes adorn the walls.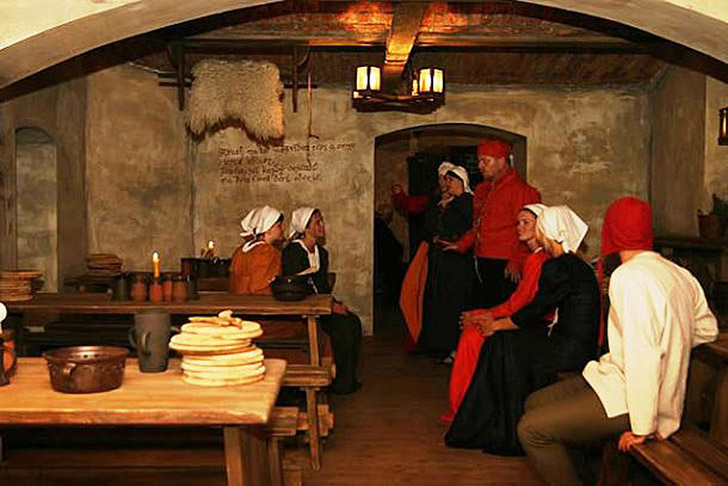 23. Medieval tavern, Bohemia.
If you want to know how people dined in the 15th century, there is a great medieval restaurant in Prague. It resembles a traditional medieval tavern with wooden tables, benches and ceramic dishes; the tavern offers a unique dining experience. If you can't decide on a medieval menu, waiters in period costumes are happy to help you.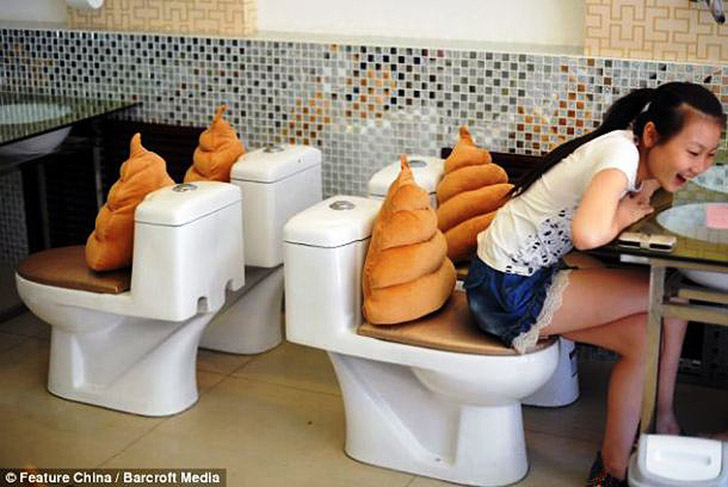 24. Toilet Restaurant, China.
In Taiyuan, in Shanxi Province, China, a toilet restaurant opened in 2013 and has quickly become one of the city's most popular establishments. Here, food is served in small toilets, and the interior resembles a toilet or bathroom – there are showers on the walls, and the seats look like toilet seats with poop-shaped cushions.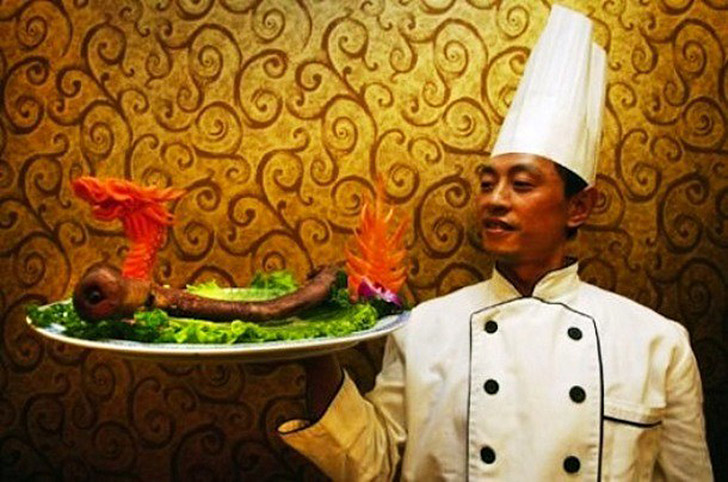 25. Penis Buffet, China.
Guo Li Zhuang is a restaurant that specializes in dishes made from the genitals of males of various animals. There is a huge variety of species to choose from: horse, bull, donkey, dog, deer, goat, ram, or even snakes. And if you are a foodie pervert, you can taste a combination of pig eggs with goat penis, chicken eggs with horse penis, etc.