Pardon with my images. I just love tweaking them myself. LOL!
Aside from the The Bambulo Resort and Restaurant: Swimming Pool Slide which I loved when I and a friend visited the resort, the waterfalls also caught my attention.
The waterfall is just enough for the two swimming pools – it is not too big, not too high.
Above the waterfall is mini man-made aquatic floral ecosystem. But below and inside the waterfall is a mini cave where one can find a jacuzzi where one can enjoy at.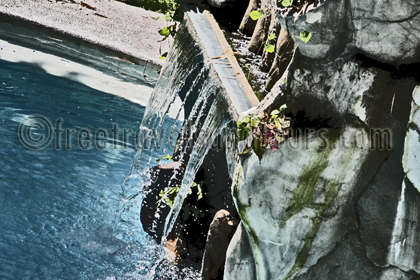 I will just share on my next post the jacuzzi at The Bambulo Resort and Restaurant. Though we didn't enjoyed it much since we just took and had a pictorials inside the mini-cave. But at least, we still enjoyed the place.