What tourists should not do in Vietnam
Vietnam is one of the safest countries in Eurasia, whose residents are friendly and hospitable. However, you should not forget about the mentality of the Vietnamese upon arrival in the country. Our article presents the tourists with the main taboos to reckon with while visiting Vietnam.
You are greeted by the clothes.
This is the way you can describe the Vietnamese who meet the guests in their country. You should not only see the pagodas (temples of Vietnam) but also other places of interest and you shouldn't bare your body indecently in the streets. Deep cleavage, short shorts, open T-shirts will not excite the locals, even if it is the latest "fashion trend".
Hidden emotions are the key to a good disposition.
Frivolity in behavior is not welcome. Openly showing your feelings for other people (kissing, hugging etc.) may negatively influence your attitude and make it difficult to make the Vietnamese whom you want to meet.
You should not show your emotions, feelings in public or on the street. Overreaction to any problem will turn the Vietnamese negatively against you.
Shaking hands is considered as a "barbaric" tradition. Vietnamese greet each other by folding palms together and bowing. When addressing them, the words "Madam" and "Sir" should be used.
Do not touch the head or shoulders of the Vietnamese: according to their beliefs, a spirit dwells on the head and a patron on the shoulders.
Beware: Vietnamese water and food!
Do not drink tap water, and do not ask the Vietnamese to fill your water: there is a chance that you will be brought untreated water.
When ordering food at a cafe, specify the price of dishes, otherwise at the end of the meal there will be unpleasant surprises with the bill. Pay attention to how many visitors the cafe has: if there are a lot of locals, then the cafe is popular, and therefore affordable and of high quality. The mopeds standing near the institution can also tell about the budget option of food.
As for the food, the local delicacies of animals, which we consider our best four-legged friends, are quite specific dishes. You can culturally refuse such dishes without offending the local cuisine.
In hotels and restaurants 5% is added to the bill, so you can tip without it.
Restrictions when visiting places of interest
When visiting the pagoda keep in mind the important rules: take off your shoes before entering, do not turn your back to the shrine. If you want to go around the temple, do it in a clockwise direction.
Do not photograph or videotape Vietnamese military sites. Take pictures of the sights and the Vietnamese only with permission.
Take care of personal belongings
In Vietnam take care of your personal belongings: documents, jewelry, money, etc. First, we carry copies of documents and small amounts of money. Secondly, keep it all during the trip in a safe bag and hold it tightly in our hands.
Theft on the streets is not common in Vietnam, but there have been cases. Avoid evening rickshaw rides and suspicious unofficial cabs.
A few more bans
The people of the country are annoying in terms of buying and selling. Do not fall for innocent offers of help. Sellers will try to deprive you of a certain amount, in order to sell their goods, and you will meet these active sellers a lot.
Speak to the Vietnamese with caution. In Vietnamese language one name can have several variants of pronunciation. In order not to confuse yourself and not to confuse the person you come to for help, write the name of the place you need in Vietnamese and show the record.
When visiting the countryside, watch your feet, wear closed shoes and use insect repellent. Don't take risks by going to Vietnam without yellow fever and malaria vaccinations.
Do not tell the Vietnamese that you are single. Single people for the Vietnamese are unhappy, they are regretted. Divorce should not be mentioned either, because it is considered shameful.
In Vietnam it is very popular to exchange business cards if the situation involves business contact or a small financial transaction. Stock up on business cards so you have something to exchange with the locals.
Remember, creating a favorable image of your person, you are guaranteed a comfortable holiday in Vietnam.
What you need to know when traveling to Vietnam for the first time in 2022
Vietnam is one of the most popular tourist destinations in Southeast Asia.
Expensive and long flight is compensated by excellent beaches, a lot of entertainment, quality hotel services and low prices within the country. Also surprised by the variety and richness of the excursions.
Before the first trip it is important to get acquainted with many features, including the weather in Vietnam, safety precautions, etc.
Climate
The climate in the regions above 2,000 m above sea level is moderate, in those above 500 m – subtropical.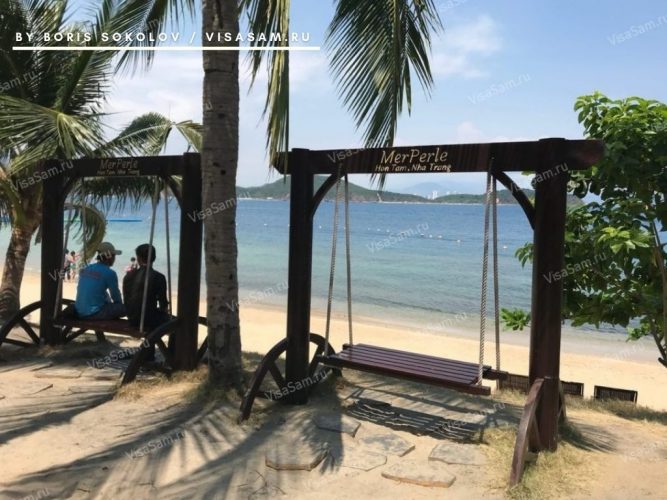 The dry period starts at the beginning of winter and lasts until the end of April.
The time from early March to May is very hot, there is no rain, and the air is very dry.
Wet weather (rains, southeast monsoons) lasts from May to November. The summer months are very rainy.
In the central part from the end of winter to August inclusive, the weather is clear, it rarely rains, the temperature is 30-35 °C. There are typhoons in the fall with temperatures of 20-28°C. In December it is very rainy.
In the north, the summer is hot, very humid, the temperature reaches 40 ° C. It is cool in the winter. At the end of winter and beginning of spring, there is often drizzle.
The country receives 1,000 mm of rainfall a year, with up to 2,500 mm in the foothills.
Sea temperature
For most of the year, the water temperature in the South China Sea is 25-30°C.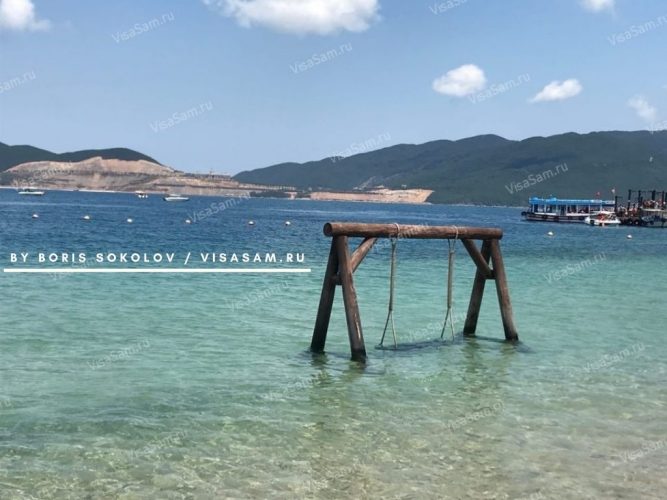 View of the South China Sea coast in Nha Trang
Average temperature (°C):
Nha Trang
Halong
Phan Thiet
Ho Chi Minh City
January
24
21
23
26
February
25
19
24
26
March
26
22
26
27
April
27
23
26
29
May
29
27
29
30
June
29
30
29
29
July
28
29
29
28
August
29
30
29
28
September
28
29
28
28
October
28
28
28
28
November
27
26
25
28
December
26
23
25
27
When to go on vacation in Vietnam: the beach season
The best resorts to visit
January
Vung Tau, Nha Trang, Dalat, Ho Chi Minh City, Con Dao, Da Nang, Phan Thiet, Hoi An.
February
Hue, Vung Tau, Nha Trang, Dalat, Ho Chi Minh City, Con Dao, Da Nang, Phan Thiet, Hoi An.
March
Hanoi, Sapa, Hue, Vung Tau, Nha Trang, Dalat, Ho Chi Minh City, Con Dao, Da Nang, Phan Thiet, Hoi An.
April
Halong Bay, Hanoi, Sapa, Hue, Vung Tau, Nha Trang, Da Lat, Ho Chi Minh City, Con Dao, Da Nang, Phan Thiet, Hoi An.
May
Sapa, Halong Bay, Da Nang, Hue, Hoi An, Nha Trang, Phu Quoc, Catba
June
Vung Tau, Catba, Phu Quoc, Hue, Nha Trang, Hoi An, Da Nang
July
Vung Tau, Catba, Hue, Nha Trang, Hoi An, Da Nang
August
Vung Tau, Catba, Hue, Nha Trang, Hoi An, Da Nang
September
Hanoi, Sapa, Halong Bay, Vung Tau, Catba
October
Hanoi, Sapa, Halong Bay
November
Da Lat, Phan Thiet, Phu Quoc, Vung Tau
December
Da Lat, Phan Thiet, Phu Quoc, Vung Tau, Ho Chi Minh City, Con Dao
What Tourists Need to Know
Vietnam remains a relatively unsafe resort. There are many features, ignorance of which can significantly worsen the quality of rest.
Rules of conduct and safety in the country
In Vietnam, you can easily catch a disease or be left without money and belongings.
What to do and how to behave:
. If you are planning a trip to a civilized resort (Nha Trang, Vung Tau, Hanoi, etc.) there is no need for vaccinations. If, however, there will be excursions to strange places, cruises on the Mekong River, or just a holiday in the countryside, it is highly recommended to be vaccinated. It is worth getting vaccinated against typhoid, hepatitis, Japanese encephalitis (10 days before the trip), tetanus and dysentery. Malaria and Dengue fever can be contracted here, but there are no vaccines for them. These two diseases are mainly transmitted by mosquitoes. It is necessary to ensure reliable body protection from their bites: repellents, closed clothing, mosquito nets, tablets "Lariam".
We advise you to watch video: how to buy your own travel insurance in Vietnam in 2022.
Do not drink tap water. It is not suitable for drinking. Only use bottled water (even for brushing your teeth). We need to be careful about ordering drinks with ice. It is better to clarify from which water the ice was frozen. Usually local restaurants buy ice separately, rather than freezing it themselves.
You should wash your hands with clean water or wipe them with wet wipes before each meal. It is very easy to catch rotavirus and other diseases in this country.
Street food should be ordered only freshly cooked. It is desirable that the dish is prepared right in front of you.
Beware of local travel agencies. In Vietnam, there are a lot of crooks in this area and not only. They may sell tours that do not exist, or the conditions will be very different from what was promised. Therefore it is better to buy tours from trusted agencies or on the recommendations of experienced acquaintances.
Be extremely careful of your wallet, bag and other personal belongings. Theft is rampant here, valuables can brazenly snatch from the hands. Do not leave money and other valuables on the beach, when bathing in the sea.
There is a curfew in the country. All organizations, institutions (except night bars and clubs) do not work after 11:00 pm. This may also apply to the hotel where you reside. Therefore, it is worth checking at the reception in advance, whether you will be allowed into the hotel, if you linger.
Going shopping, it is better to dress modestly and do not show much money. Otherwise, the sellers can get a good deal on you, overcharging by several times.
When ordering a tour you should always arrive on time at the gathering place of tourists and stay close to your group, because it is very easy to get lost.
Vietnamese love friendly people, so smile and be polite more often.
Before entering a Buddhist temple, take off your shoes and be appropriately dressed (women's legs and shoulders are covered, men are dressed in pants).
Be careful to cross the roadway, even if you are walking on a crosswalk. No one will stop on purpose for the sake of a pedestrian.
When you arrive at the hotel, it is better to take his business card and carry it with you. If you get lost, just show it to the cab driver, and he will take you to the hotel.
You are advised to watch this video: Do they understand English and Russian in Nha Trang?
Which hotels are better to stay at
There are few all-inclusive hotels in Vietnam. Most include only breakfasts. Most hotels are 4-5 star.
Of the all-inclusive hotels are Dessole Beach Resort Mui Ne 4*, TTC Hotel Premium – Phan Thiet 4*, Pandanus Beach Resort 4*, Sailing Bay Beach Resort 4*.
Currency and currency exchange
The national currency is the Vietnamese dong. Local money is very depreciated, so when withdrawing money or exchanging rubles into dong you will find that you have become a millionaire. 100 dollars is about 3 million dong.
There is no need to change all the money. It is better to do it as needed. There are a lot of exchange offices. It is more profitable to change at the bank, local jewelry stores or RICs. Dollars are in circulation here too, but they are not everywhere willingly accepted.
You should be careful when exchanging money and getting change. Some bills are the same color, so instead of 500,000 VND, you may get 50,000 VND. Be sure to check the number of zeros on the bill.
Internet and mobile communications
Local mobile communications are represented by three main operators: Mobifone, Vinaphone and Viettel. There is no concept of roaming. A flat rate will apply throughout the country.
If you plan to stay in the country for a short time, it is better to buy a tourist SIM card at the airport or in the RIC.
Such a card + tariff package allows foreigners to make calls within the country, abroad, send sms and use mobile Internet.
This pleasure will cost about 800-1,000 rubles. Some SIM cards have a validity limit of 30 days. You can recharge the sim card at the cashier's network stores or buy a recharge card.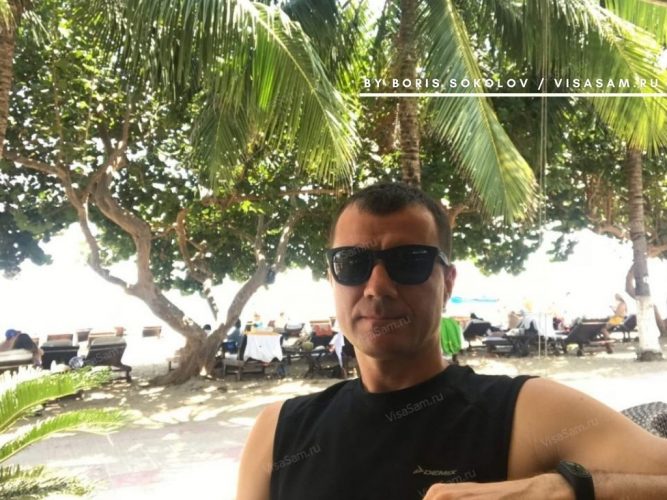 Free Wi-Fi in Vietnam is almost everywhere: at the hotel, cafes, on the beach, so it's enough to ask for a password from someone on staff
Nutrition
Food in the country can be divided into street and restaurant. Eat, of course, is better in reputable restaurants and cafes.
You can be guided by where the Vietnamese and their families go. No citizen of the country will not take his children to a bad place.
In all-inclusive hotels you do not need to worry about food. You can eat in the hotel restaurant or order food to the room.
Some tourists praise the street food. So if you risk it, choose places where the food is cooked in front of you. The sanitary part of street benches is very questionable. Just look at the way the dishes are washed.
Coffee and tea on the street is also not worth buying, as they often use tap water. It is not recommended to eat raw meat and peeled fruits/vegetables. If you choose street food, buy it where the Vietnamese crowd in line.