Sharks, Jellyfish, Snakes and other Dangers in Vietnam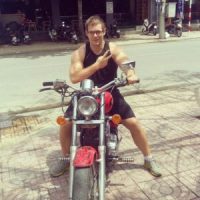 Vietnam is traditionally popular among Russian tourists. Every year their number increases. The amount of stories and rumors about real and imaginary dangers awaiting tourists in this exotic country is growing proportionally. Sharks, snakes and jellyfish in Vietnam are the most common. Let's talk about each one separately.
There are sharks, but do not panic.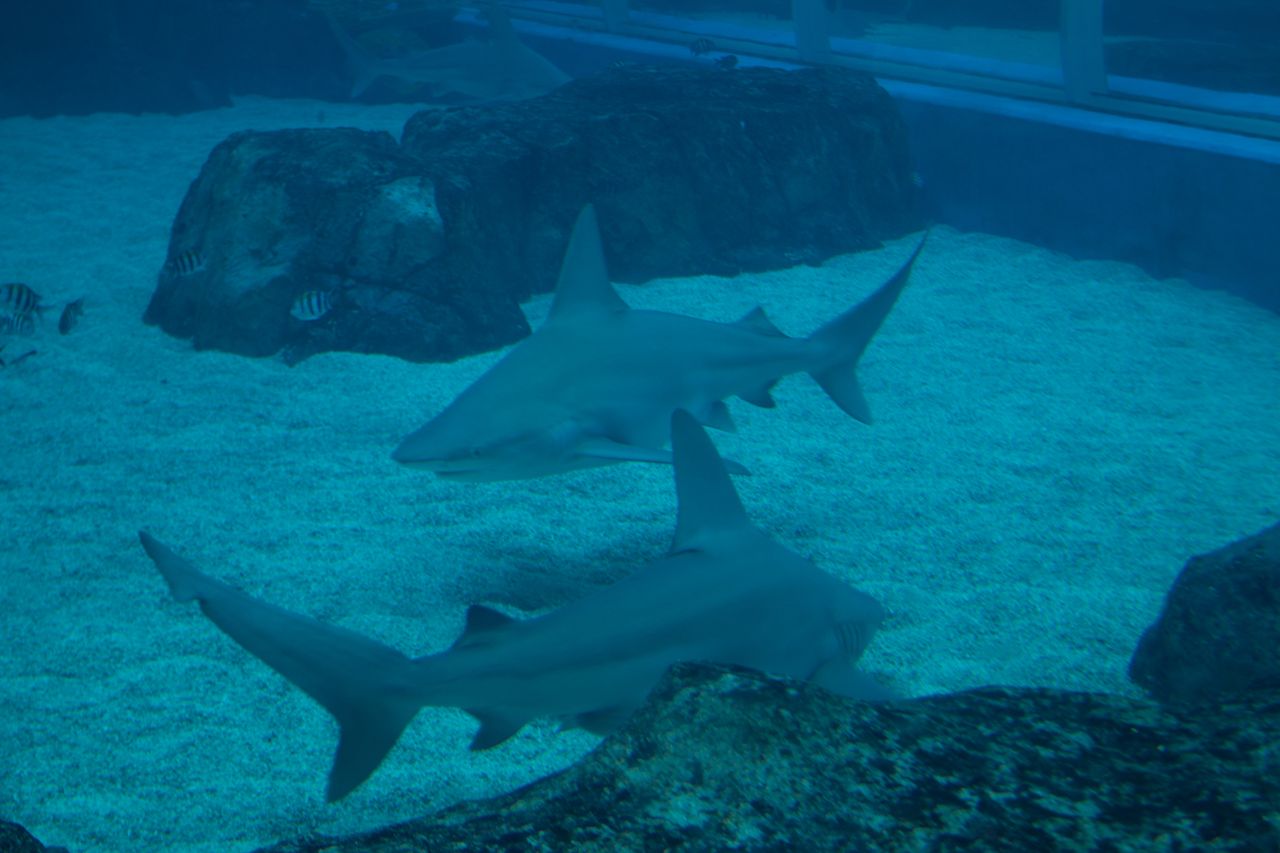 The South China Sea, which washes Vietnam, is famous for a huge number of inhabitants. This is not surprising, because the water temperature does not drop below 20 ° C. Among the sea inhabitants of these places tourists are primarily interested in sharks. The interest in these predators is quite reasonable, since numerous horror movies constantly emphasize their fierce disposition and bloodthirstiness.
It should be noted that sharks in the South China Sea are represented by a large number of species. But if you set a goal to personally meet with these creatures of the sea depths, it will have to buy diving equipment and go farther out into the open sea. Sharks do not like shallow beaches with numerous and noisy tourists. Therefore, the likelihood of meeting with a shark on the beaches of Nha Trang tends to zero.
A bit of statistics
According to statistics, the minimum potentially dangerous distance from the shore where a person can be attacked by a shark is 10 meters, and the chance of an attack is 1 in 11.5 million (Wikipedia). This figure was updated in 2010 when a local resident suffered an arm injury near the shore from an attack by a predator.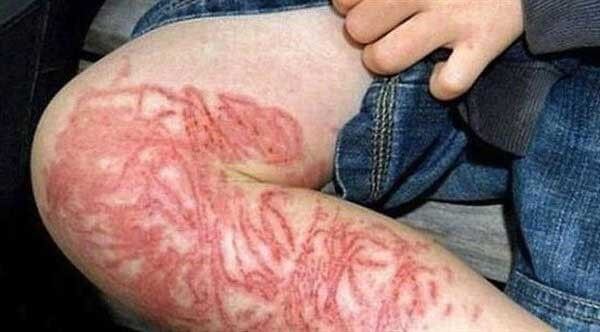 Also in 2010, there were 6 shark attacks on humans in Vietnam (the third highest in the world). At the same time, a white shark weighing about a ton was caught near Nha Trang.
However, after 2010, there is no official information about tourists who have suffered from shark attacks. The improvement is largely due to the fact that the Vietnamese authorities have begun to implement a comprehensive program to protect tourists from shark attacks. As a result, today tourists coming to Nha Trang, can see a live shark only in the oceanarium. However, no one particularly complains about this state of affairs.
In any case, we advise to take out insurance to be safe. You can do it on Sravni.ru or Cherehapa.ru. Plus, read our article "Insurance in Vietnam. How to choose and where to buy it.
Jellyfish – not the most pleasant neighbors.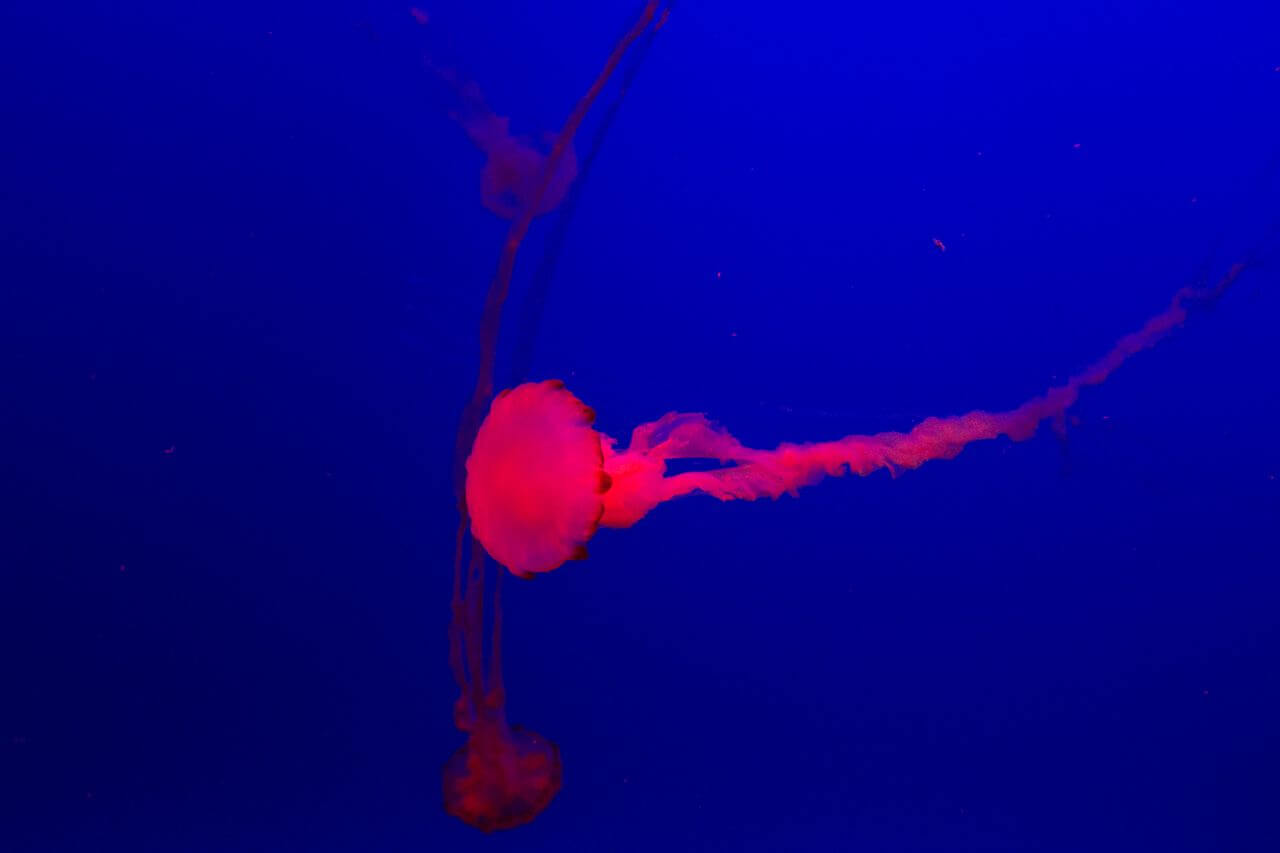 Ironically, but during the holidays in Vietnam, jellyfish can cause much more trouble than sharks. These sea creatures often appear in shallow waters and spoil the mood of holidaymakers. The real danger to human life are only jellyfish Korobochki, the other species are less dangerous, but no one enthusiasm.
That is why locals prefer to swim in clothes, and in case of burns recommend to have on hand vinegar or lime juice, minimizing the consequences of burns. In addition, experienced travelers are advised not to swim in the sea during rain and strong surf. When planning your vacation, also keep in mind that the greatest number of jellyfish off the coast of Nha Trang gathered in October – May.
Snakes and how to protect yourself from them
Snakes are another scary thing for tourists who decide to visit Vietnam. It should be noted that the tropical climate is almost ideal for their breeding. Therefore, in Nha Trang, as well as in other areas of Vietnam, there are a variety of snakes. Some of them live in the sea, but you can meet them only in uninhabited areas where tourists have nothing to do. All stories about the deadly danger of these sea creatures is nothing more than another myth. For about 20 years, no one declared the attack of a sea snake on man.
The probability of meeting a snake on land is much higher than in the sea. Especially if you like hiking in the countryside. Bushes, tall grass, piles of rocks are the favorite habitats of these reptiles. As a rule, they are not the first to show aggression toward humans. Moreover, they try to hide when approaching them, as in Vietnam snakes are valued above all as food. But tourists are better to avoid potential places of their habitat, and for hiking wear closed shoes.
Trouble from Insects
Vietnamese mosquitoes are probably the most vicious enemies of tourists. They not only annoy you with unpleasant bites, but can also carry Dengue fever. This disease resembles the symptoms of classical influenza, but in a tropical climate is quite painful. At high temperatures and the first signs of fever is better not to self-medicate, and immediately consult a doctor.
Sand fleas, unlike mosquitoes, cannot fly. Therefore, the victims of these insects are tourists who neglect basic rules of hygiene and sunbathe on the bare sand. Fleas are not life-threatening, but they cause a very unpleasant itch. Protect yourself from flea bites help classic lie down on the beach or an ordinary towel.
Other Vietnamese "natives" – cockroaches, geckos, spiders, etc. are no real threat to tourists. Many of the local inhabitants look quite unusual, but they are exactly the exotic that many tourists want to see.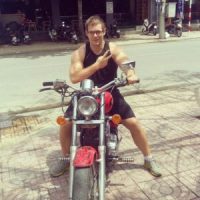 Since 2013, I have been living with my wife in different countries, including China, the Philippines, the USA, and Vietnam. I photograph and write about travel blogs.
Horrible Vietnam! 8 Reasons Not to Go on Vacation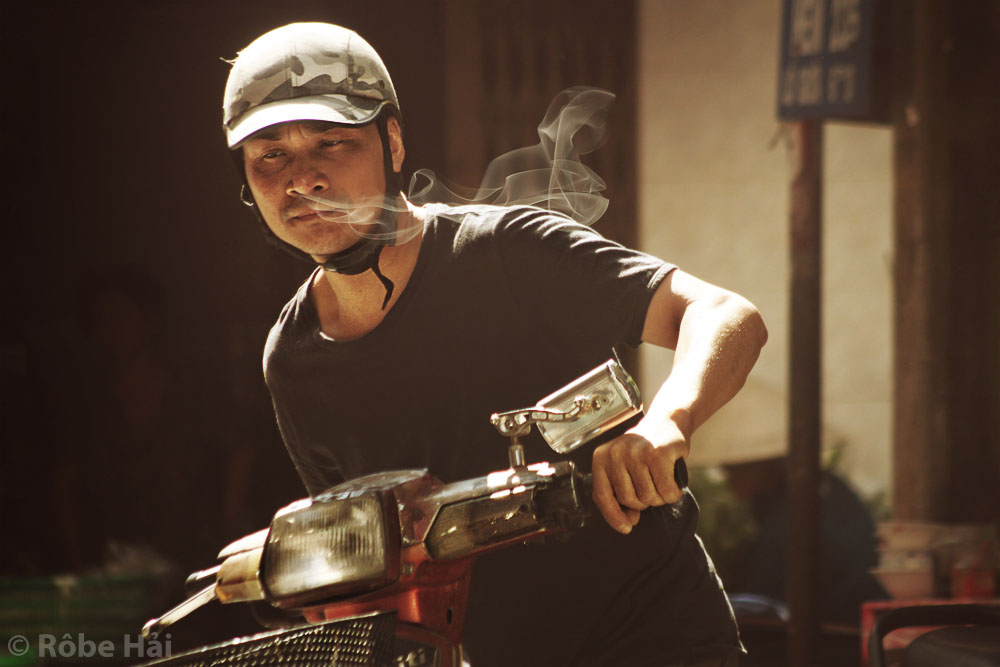 Learn what travel agents will not tell you about Vietnam! Honestly show all the horrors of rest in this country: dirt, unsanitary, noise, rats, cockroaches, deception, and more. Get ready, it will be scary!
This article is not to discourage you from vacationing in Vietnam. Not at all! I have so detailed the disadvantages of the country, so you know what you may encounter. Vietnam is un combed, rough, but extremely colorful. And this natural sloppiness is very much to its advantage.
We have traveled all over the country from south to north and have seen many things – from luxury boutiques and hotels with crystal chandeliers to the poor shacks in Fukuoka. But when we fly back to Vietnam, we come back as if home: eager to hear the "meow" of the Vietnamese, feel the pressure of moist steaming air, taste the basil in the soup Pho and drink delicious fruit shakes. Well now enough about the good, let's talk about the bad – why some people should not vacation in Vietnam.
Search for last minute trips on Level.Travel and Travellata services – they will find the best deals among different tour operators. Want to save your money? Explore our 7 rules for buying tours online.
Content:
1. Cigarette smoke
The Vietnamese smoke almost everywhere: in cafes, hotels, and even sometimes transport! The same goes for the Chinese. The cigarettes are not of the highest quality, so the smell is killer. The worst thing is when your neighbor decides to smoke in the hotel bathroom – the smell of tobacco stays in your room for a long time.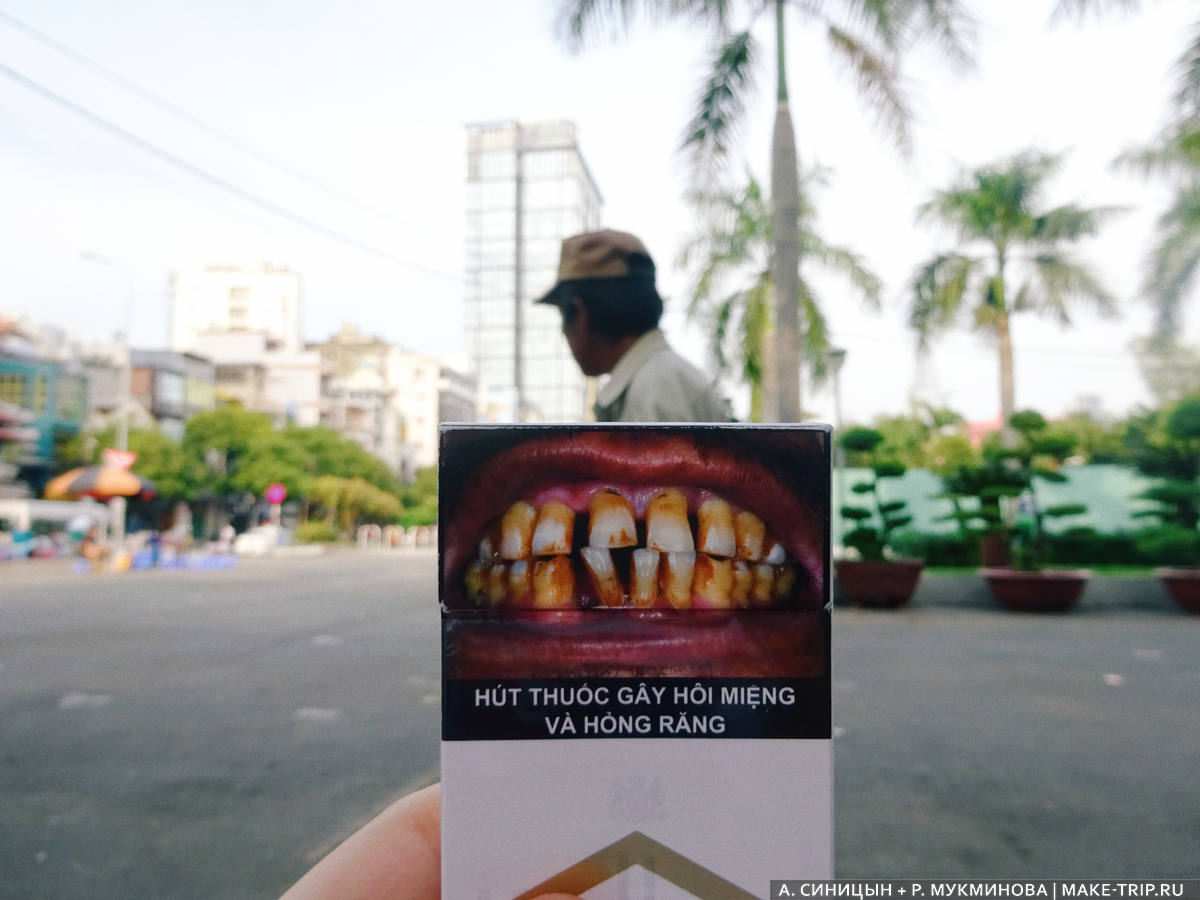 This is what a pack of cigarettes looks like in Vietnam.
2. Cleanliness ≠ Vietnam.
Toilets. If the thought of visiting a public toilet you twist your nose – Vietnam is definitely not for you. The nervous person should better avoid toilets a mile away: smells knock you down, booths are rarely closed, there is almost always no paper, no soap either. There are happy exceptions (usually in shopping malls and nice cafes and restaurants), but always advise to have paper and antibacterial wet wipes. We've been in the provinces in such toilets that it's not a nightmare. What can I say, even in tourist places there are such – I've always remembered one toilet in Ho Chi Minh City.
The streets are filthy and dirty. Cleanliness is not about the Vietnamese. They throw trash on the ground and pile up bags on the sidewalks, and at night the janitors clean it all up. They wash dishes on the pavement and pour water under the feet of passersby.
That's how they wash dishes in Vietnam. A kitty cat and leftover trash.
Housekeeping. Housekeeping in many inexpensive hotels is a pure formality. No one will thoroughly wash the floor, often change bed linen and disinfect the toilet bowl. Usually they walk with a broom, make up the bed and take away the trash – that's all the service. For example, we clean the shelves of cabinets and tables ourselves when we check in – you should have seen how much dust is there!
Unsanitary. Ice is cut on the asphalt, herbs and coffee are dried along the roads on the sidewalk, meat and fish at markets are sold without refrigerators and mercilessly bombarded by flies.
After this you cannot help but become a vegetarian! The ice for drinks is poked on the pavement. 3.
3. insects and rats
Vietnam has taught me to be calm about ants, cockroaches, and rats. But if the sight of them makes you clutch your heart, think hard about whether you should go there.
Ants are ubiquitous, even in expensive hotels, they can be, it should be taken for granted. If you will not leave crumbs and fruit – and you can not meet them.
Rats at dusk sneak around in bushes and on the streets and rummage in garbage cans. They are especially numerous in Ho Chi Minh City. Less in Nha Trang, but even there on a bench in the park you can hear the hungry squeak behind you. Least of all in Phu Quoc.
There are two kinds of cockroaches in Vietnam: common cockroaches and large tropical cockroaches. The first are found in cheap eateries for the locals – they can run across the table or floor, lurk among the baguettes in the macarons. The latter inhabit the street, sometimes flying into hotels. They are the size of half a palm, stupid and clumsy – easy to kill.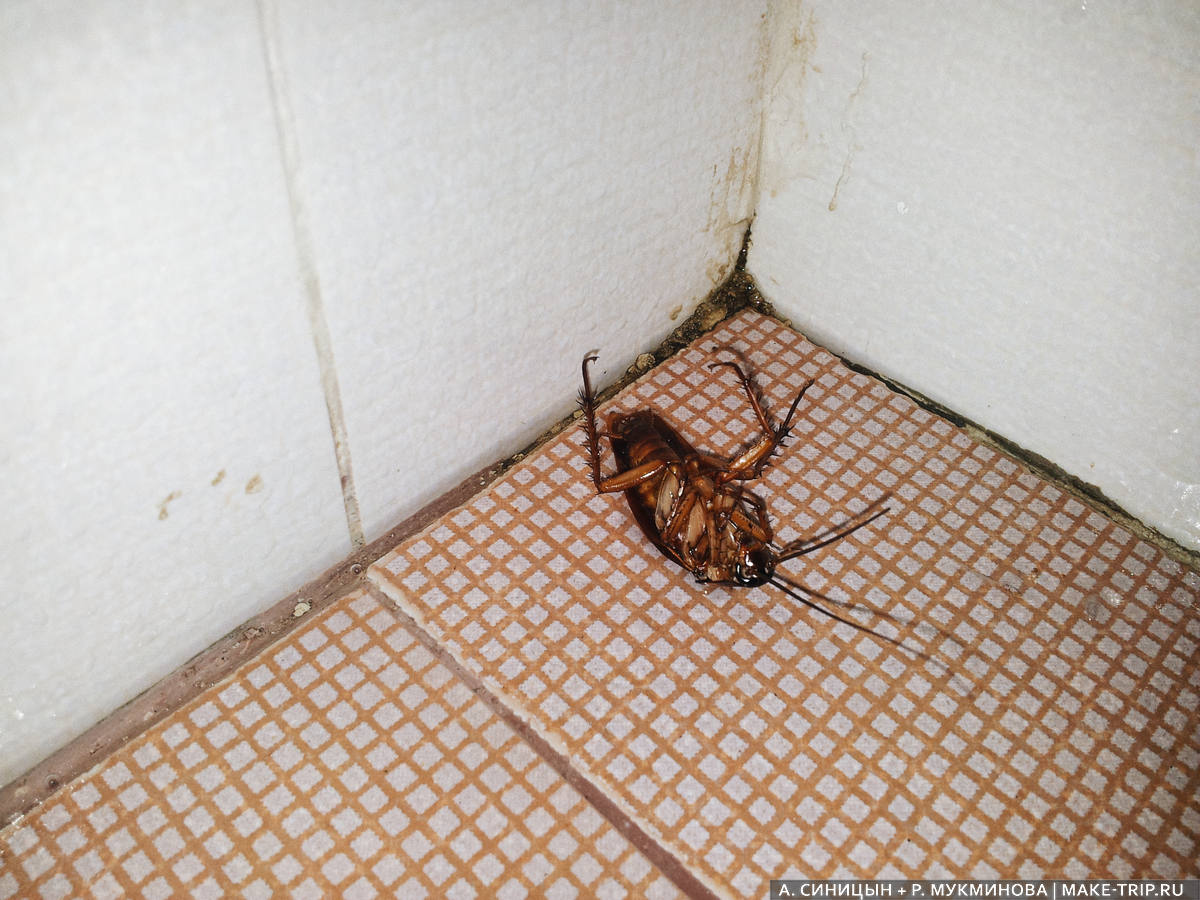 We killed a cockroach in a hotel in Hoi An.
4. monotonous food
Vietnamese cuisine is simple and unassuming, there are no complicated gourmet dishes. Do not count on variety, because the basis of the cuisine – rice and noodles of different kinds and methods of cooking. But we love it all the same! However, sooner or later gets bored with everything, and with a long stay we suffer: the search for new food (namely with potatoes), experiments with frugality and flirting with restaurants of Russian cuisine begins.
: prices, tips, excursions : weather, prices, reviews : description and photos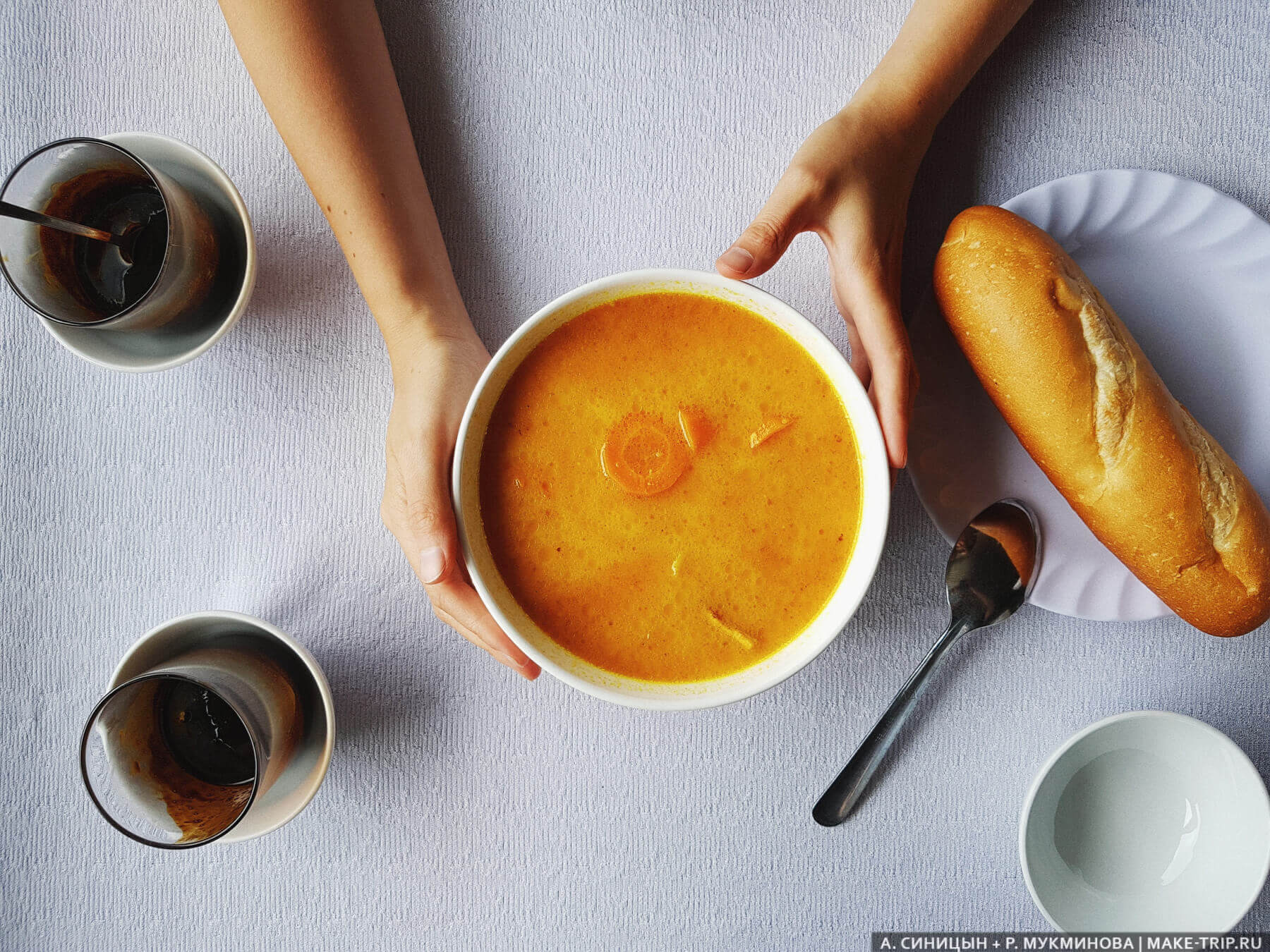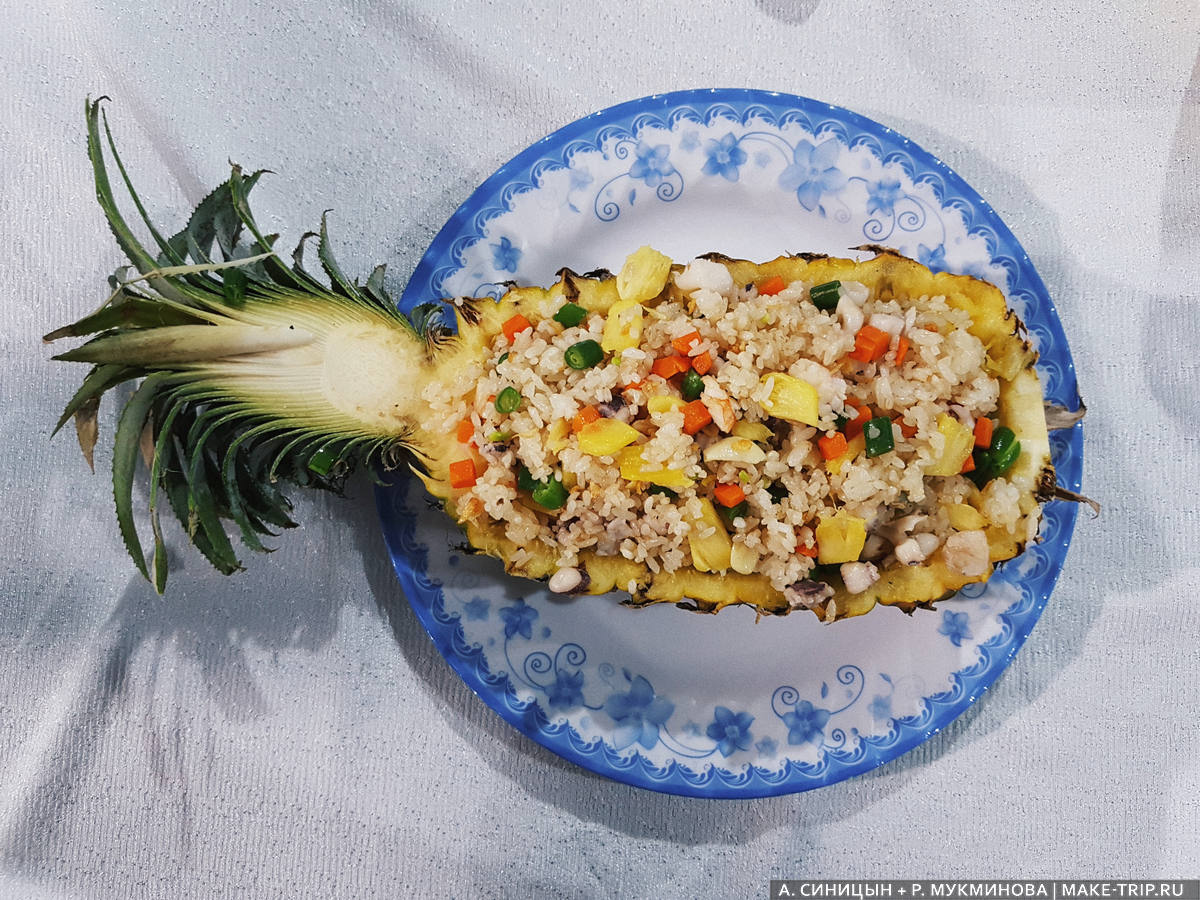 Even something as delicious as seafood rice in pineapple gets boring quickly.
5. Noise pollution.
The ringing voice combined with the tonal language and tactlessness is something to behold. Perhaps the Vietnamese are second only to the Chinese in their vociferousness.
The level of noise pollution in cities is off the charts. On busy streets, because of bikes and cars, it is sometimes difficult to hear the person you are talking to. The Vietnamese on the road honk their horns for every reason, and it's annoying. Loudspeaker salesmen offer their goods, annoying music blares from the stores, and a talentless karaoke singer makes the whole neighborhood resound with deafening shrieks. It is relatively quiet in the smaller towns and villages: Dalat, Can Tho, Mui Ne, Hoi An.
"I need your clothes, your shoes, and your motorcycle." I suspect these cheerful school kids don't have driver's licenses.
6. Not a model beach vacation.
For bounty beaches, go to the Maldives, the Seychelles or the Dominican Republic. Vietnam's beaches and sea are good, but not the best, plus the infrastructure is inferior. The underwater world is also not the richest. The best resort is considered Phu Quoc Island – we agree, but be warned: good beaches will need to be reached by bike or cab. Read about the best beaches in Fukuok →
As inexpensive as in Vietnam, you can rest in Thailand or Cambodia – the beaches there are much better.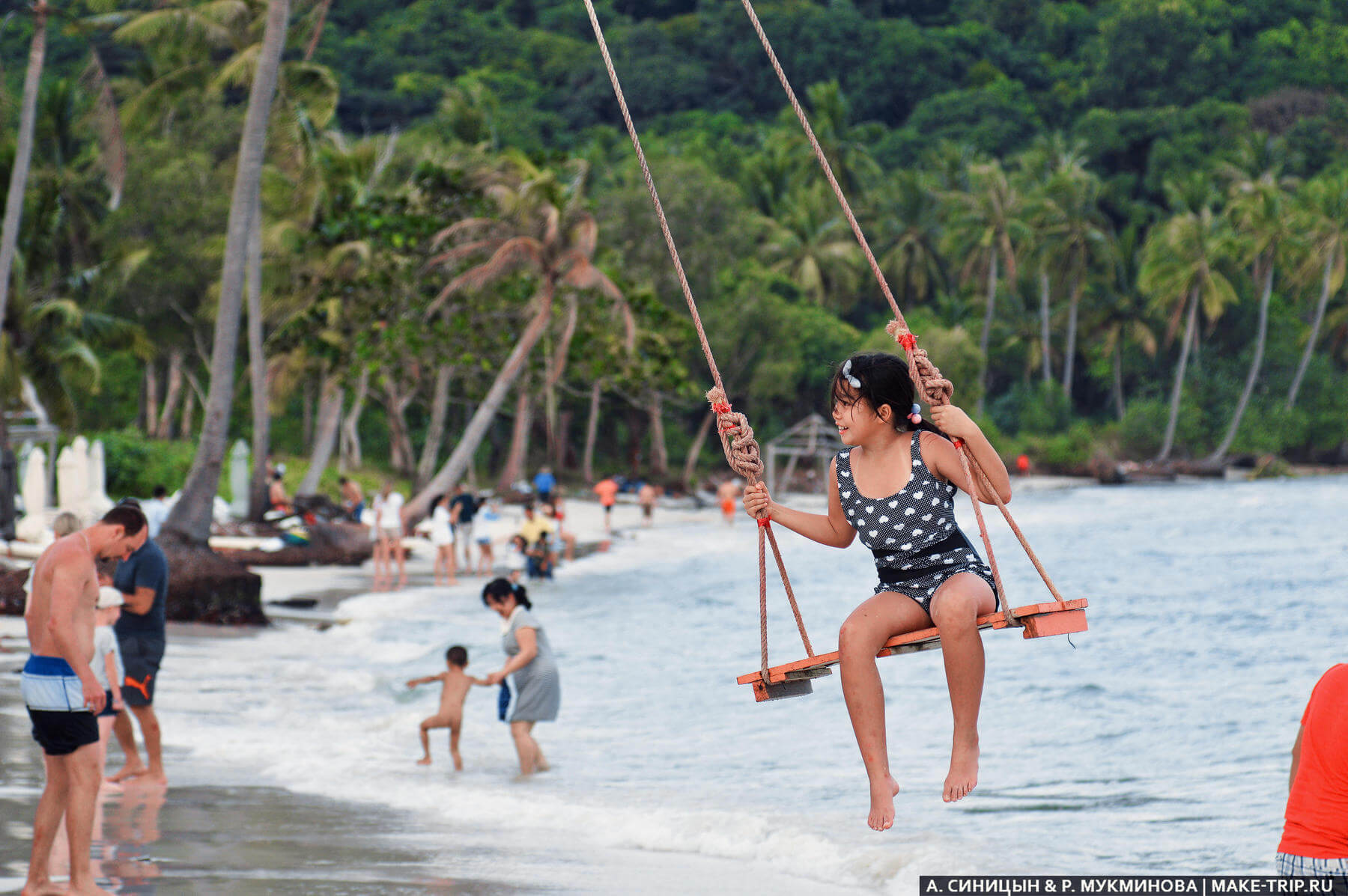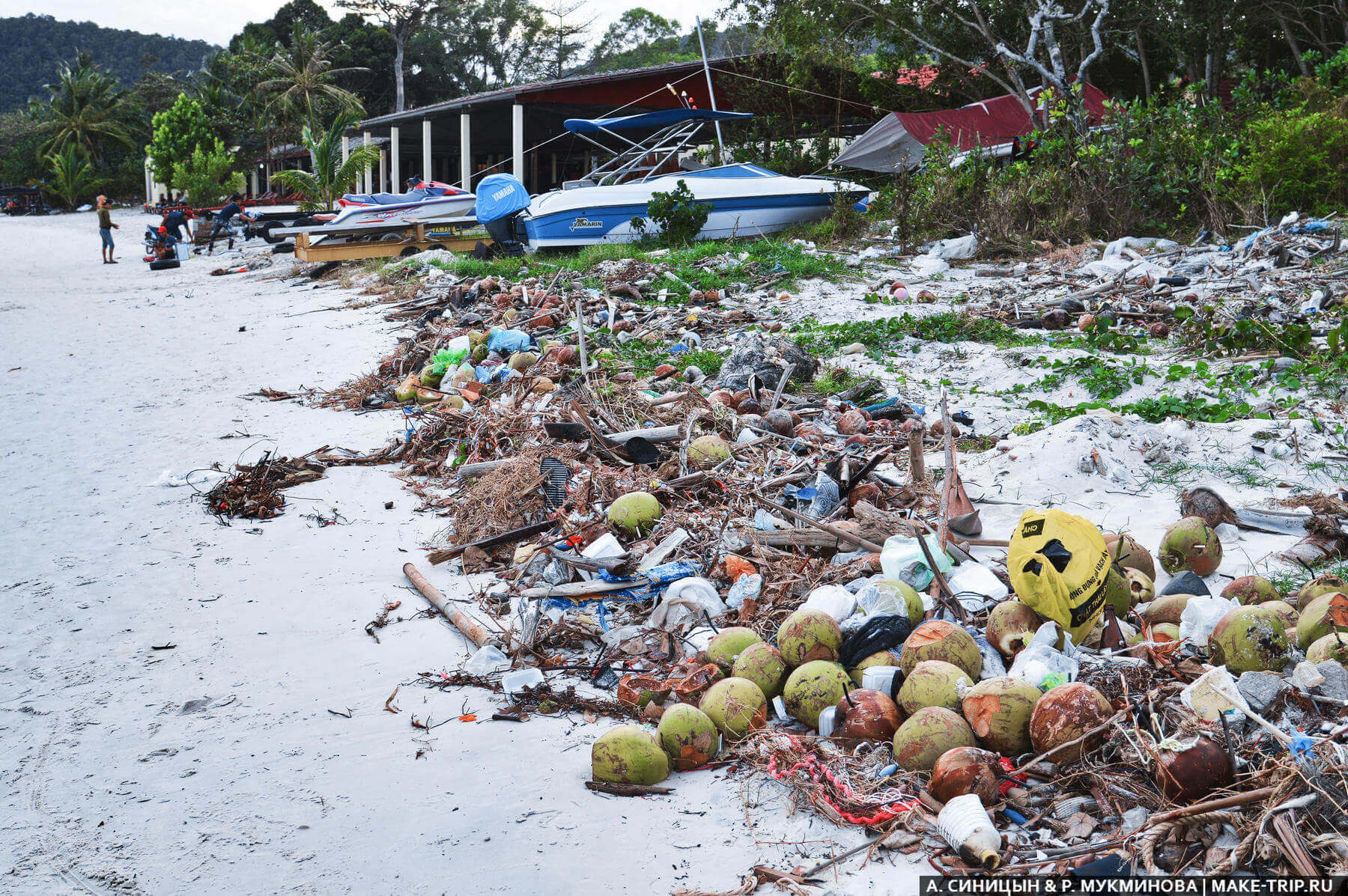 Even Vietnam's most famous beach, Bai Sao, has a lot of trash.
7. PDD? Not heard!
Any self-respecting Vietnamese does not follow the traffic rules. Almost no one turns on their blinkers or looks around when exiting an alley. The roads seem to be chaotic, but it has its own system – it's important to feel the flow. So cross the road slowly and without sudden movements, with your hand up. And if you are driving, move smoothly in the flow.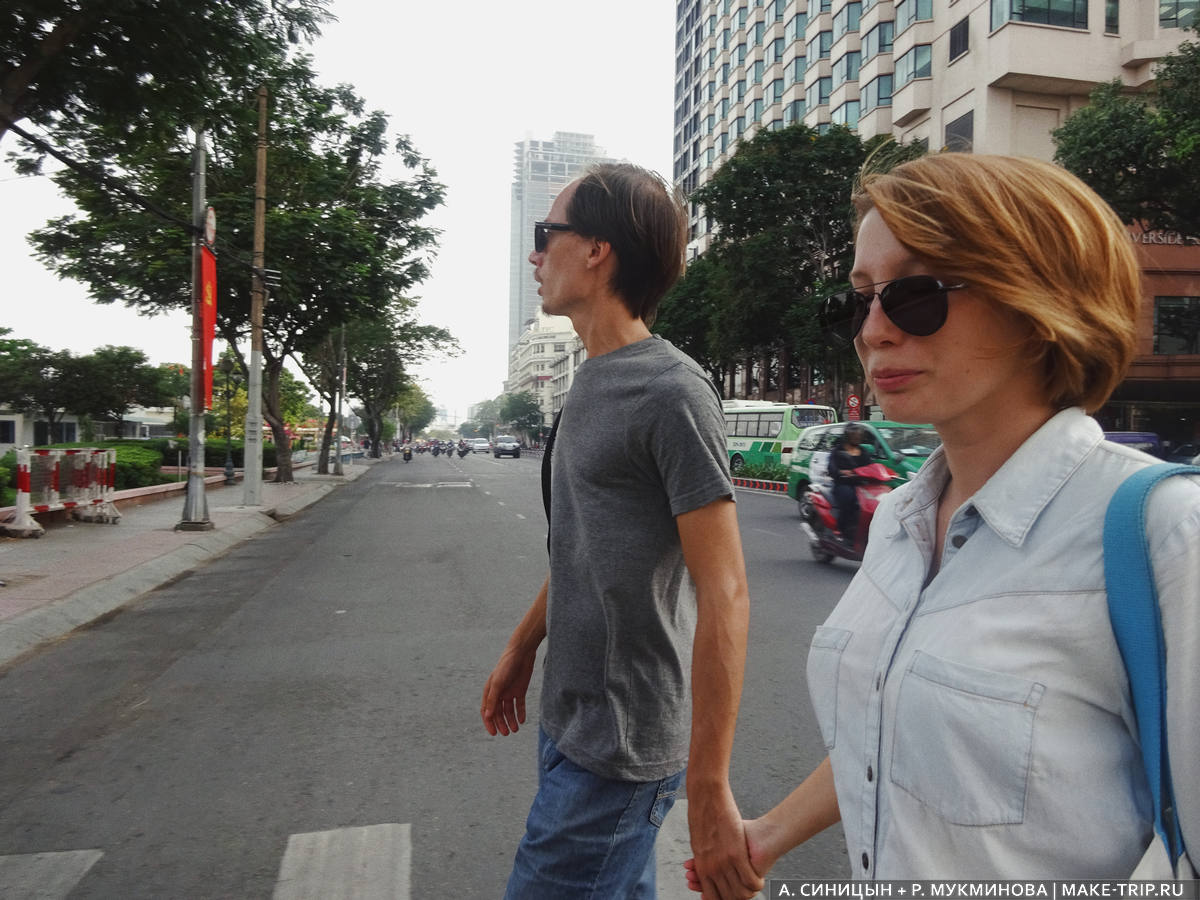 This is how we cross the road in Ho Chi Minh City.
8. Deception
In general the people are open and friendly, but the tourist business spoils the character of the people – some tend to swindle tourists. It is important to know the real price of a good or service, always negotiate it, or better yet, fix it. Sometimes fruit vendors can cheat. Read our notes on prices in Vietnam and Fukuoka.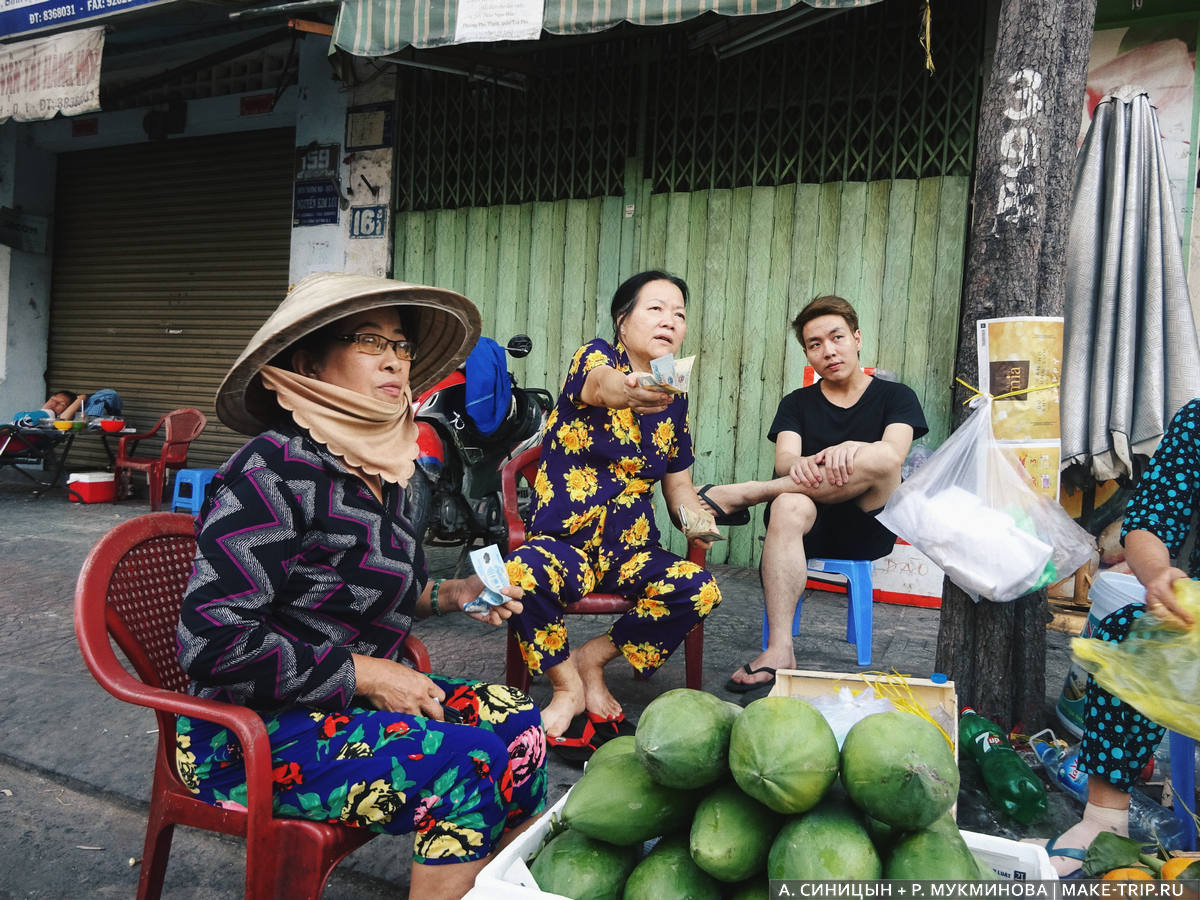 Fruit vendors are trying to charge you more money.