What to get back from Barcelona as a present: 25 jigsaw puzzle pieces
Barcelona is a city that you want to take with you. Bright, festive and unusual: you won't need any packaging for it. But if you have to leave the capital of Catalonia behind, there are plenty of souvenirs to choose from.
Our review will help you plan a successful shopping trip and bring home nice and useful gifts. Learn what to bring from Barcelona for kids, where to buy bargain brands and what souvenirs will remind you of your trip to the big city.
Contents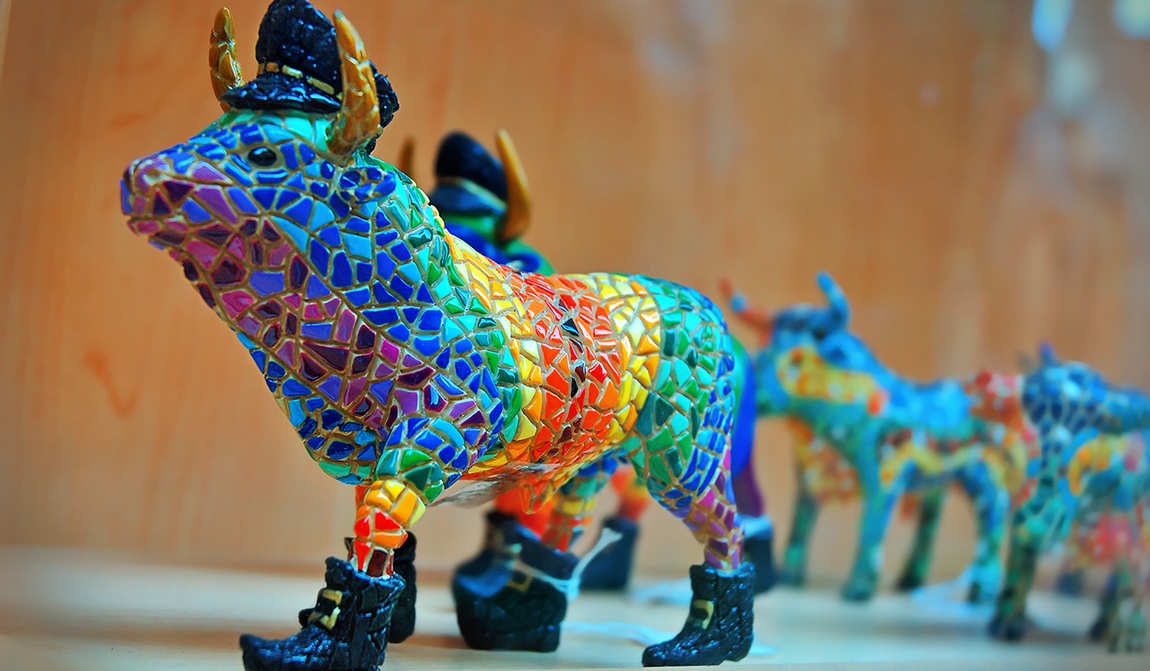 Landmark gifts from Barcelona
It's safe to say: ideas for what to bring back from Barcelona as a gift will strike you at every turn. In doing so, you'll be able to do without trivial magnets depicting landmarks. Here are some typical Barcelona souvenirs that convey the city's special atmosphere.
1. Mosaic Salamander
A smaller replica of the salamander that can be seen in the Güell Park is an iconic souvenir from Barcelona. Many other souvenirs are based on the mosaic technique that Antoni Gaudí used to decorate the park.
2. Donkey figurine
The Catalan donkey is the unofficial symbol of the autonomous community, and its image graces many products. Souvenir figurines are often decorated with yellow and red stripes that symbolize the flag of Catalonia.
3. Kaganer
While vacationing in Barcelona for Christmas, you can't resist the temptation to bring a Cahaner figurine as a gift to your friends. A little man sitting down to take a leak is said to symbolize prosperity. This is a purely Catalan belief, so you can buy the Caganer figurine only in Barcelona.
4. FC Barcelona merchandise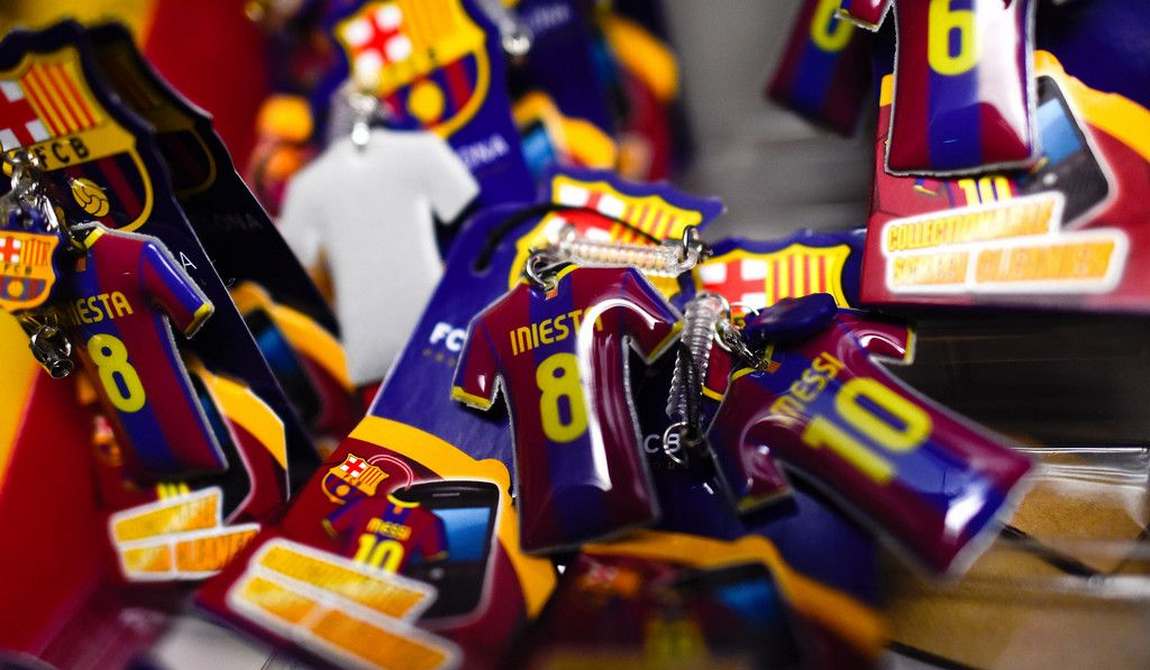 Baseball caps, T-shirts, scarves and other paraphernalia with the logo of "Barça" are brought from Barcelona not only as a gift for soccer fans. And if you need to pick up something for a young footballer, pay attention to a T-shirt with the number of your favorite player or a quality footballs.
5. Christmas log kagatio.
A slightly bigger Christmas gift is a kagatio, a log with a smiling face. Its job is to bring gifts to children on the holiday night.
Log set at home at the beginning of December, right up to the holiday feast is served with goodies, and before the festive night … beat – only then kagatio share gifts.
Gastronomic Souvenirs
The list of what you can buy in Barcelona as a gift, more often than not, begins exactly with deliciousness. Spanish food is known and loved in many countries, so why not please family and friends with real jamon, tasty cheese and good wine?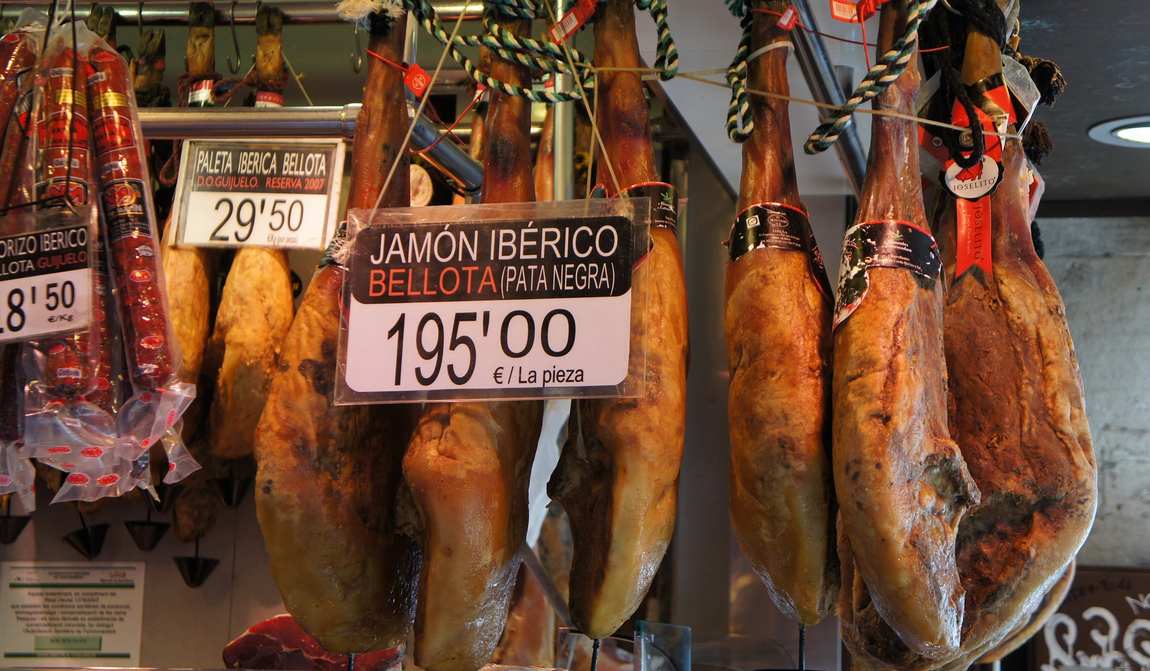 6. Jamon
In Catalonia, jamon is not produced in Catalonia, but it is often imported from Barcelona. Expensive jamon with a black or red label is better to buy in specialized stores, ham with a green or white label can be bought in a supermarket, charcuterie or in the market.
7. Sausage fouette
But this is a typical Catalan delicacy, and at the Boquería market you will immediately find this raw sausage with a noble white patina. The fouette smells special – in addition to garlic and black pepper, they add aniseed to the stuffing.
8. Cheese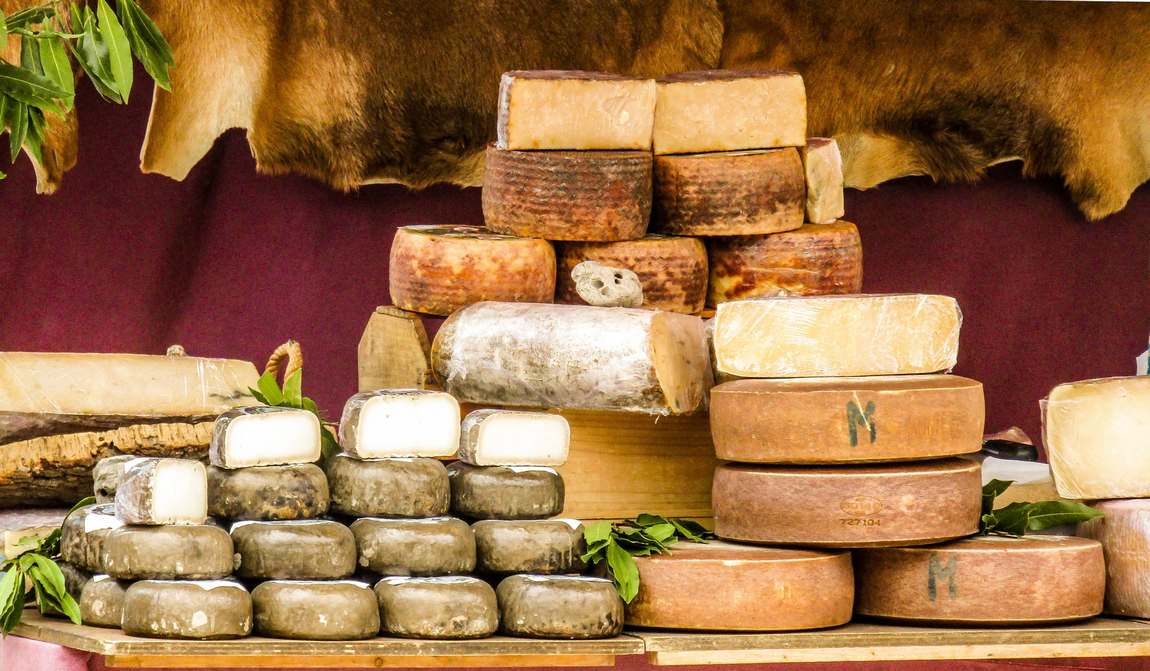 Among the Catalan cheeses stands out Tupi – a soft sharp cheese, which during maturation is flavored with anise liqueur. Tupi is sold in clay pots, and in addition to it, you can bring a jar of Spanish olives, these products complement each other well.
9. Wine
The most popular wine made in Catalonia is Cava. To drink this Spanish style sparkling wine we suggest serving it with a pa amb tomaquet consisting of toasted slices of bread with a puree of fresh tomatoes, garlic and olive oil.
We recommend the wines of Priorat, Monsant, Penedes, Aleja and other wine-producing regions of Catalonia.
10. Pitcher of porron.
In addition to the wine you can buy this Catalan utensil, which looks like a transparent teapot with a narrow spout. You drink the wine through this spout, but you have to hold the jug high above your head and let the stream of wine come straight to your mouth. This requires skill, but the first failures usually only add to the excitement.
11. Catalan Sauce
Not everyone tastes Salsa Romesco at the first try because the combination of tomato and almond seems too unusual. But in Catalonia they eat fish and white meat with this sauce.
Presents for sweet tooth
Sitting in a café and enjoying crispy churros with a cup of coffee or hot chocolate is one of my fondest memories of Barcelona. Is there any way to convey that feeling? Barcelona's traditional sweets will serve you well here.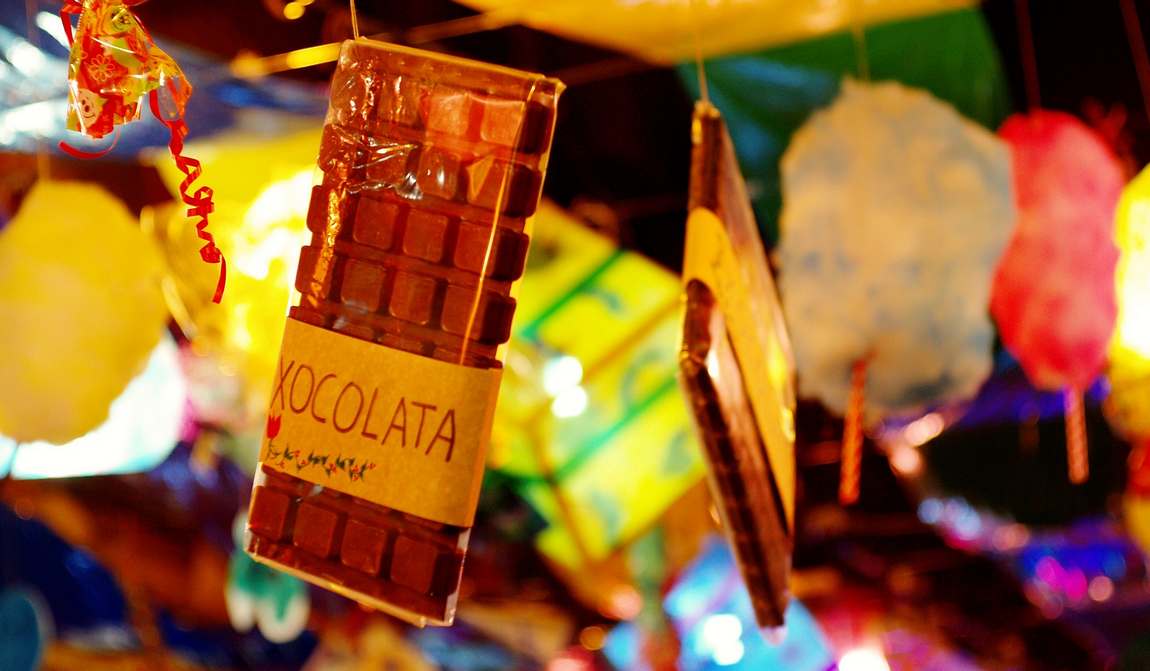 12. Cookies carquiñoles (or carquinyolis in Catalan)
Biscuits with almonds are a nice gift for those who love bitter coffee with a delicate dessert. Carquinyoles are great to keep and won't lose their flavor, even if you hand them in a few months after purchase.
13. Turrón
There are several Spanish regions that claim to be the homeland of turrón. Since the XVIII century Catalonia has been producing its own version of the tourron – torró d'Agramunt. Round or rectangular plates of egg whites, honey and nuts can be bought all year round, and Torrons Vicens has been considered one of the best producers for the third hundred years.
14. Amatller Chocolate.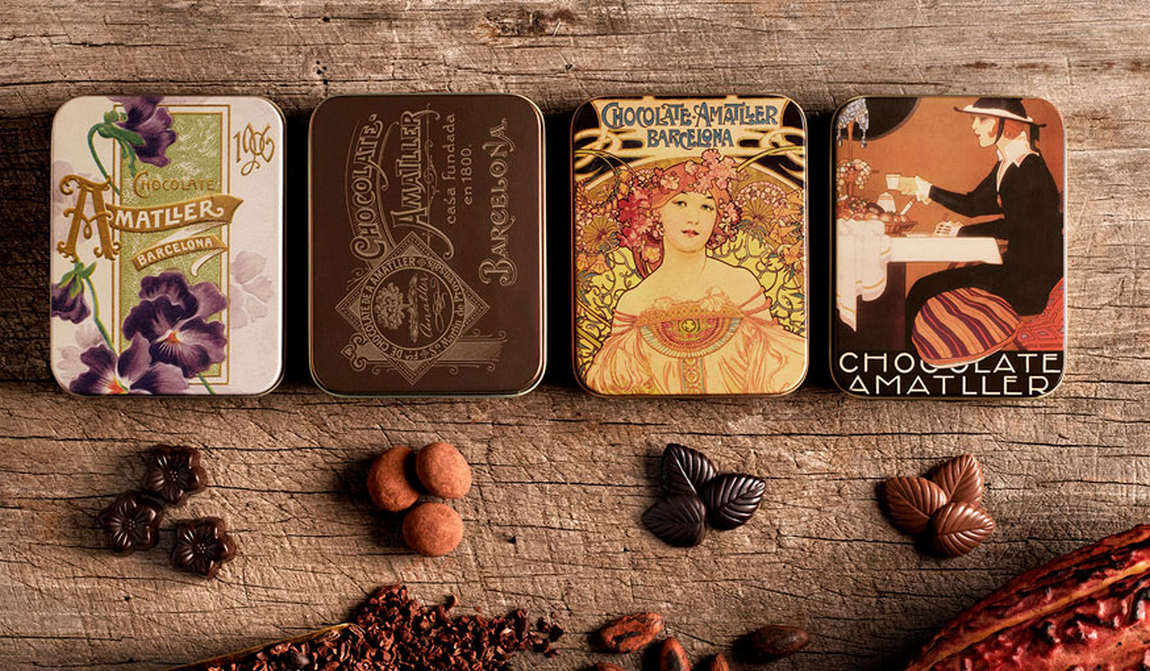 An exquisite gift that will delight anyone of any age is the chocolate produced in Barcelona since the beginning of the twentieth century. The bars, truffles and shaped sweets are packed in boxes with reproductions of famous works of art. It is no exaggeration to say that this delicacy is a work of art in itself.
15. Vioko chocolate
At the brand's cafe, you can also buy other goodies, from cookies to colored sugar.
16. Catanies candy.
These look like truffles, but they're actually marzipan balls dipped in chocolate powder with whole almonds inside. White chocolate can be used instead of marzipan. In Barcelona, these candies are served with coffee.
Clothing and Shoes
Seasonal sales in Barcelona are always an excuse to go shopping. But even if you don't catch a bargain season, the Catalonian capital offers practical, fashionable, and inexpensive items.
What gifts to bring from Barcelona to convey the flavor of this city? We share the best options.
17. Desigual
The brand that produces quality and colorful clothes was born in Ibiza, but is now headquartered in Barcelona. You can also buy Desigual clothes in many other countries, but they are often cheaper in Spain.
18. Custo
A Catalan brand, whose clothes also feature multicolor prints. In addition to its basic range, Custo produces bags, purses and scarves.
19. Munich sports shoes
The "German" name should not be confusing – this is a Spanish brand. The recognizable "X" on the logo is a sign of quality soccer boots, sneakers for various sports and urban footwear. The brand has a cute children's collection, as well as bags and backpacks.
20. Kokua ballet shoes.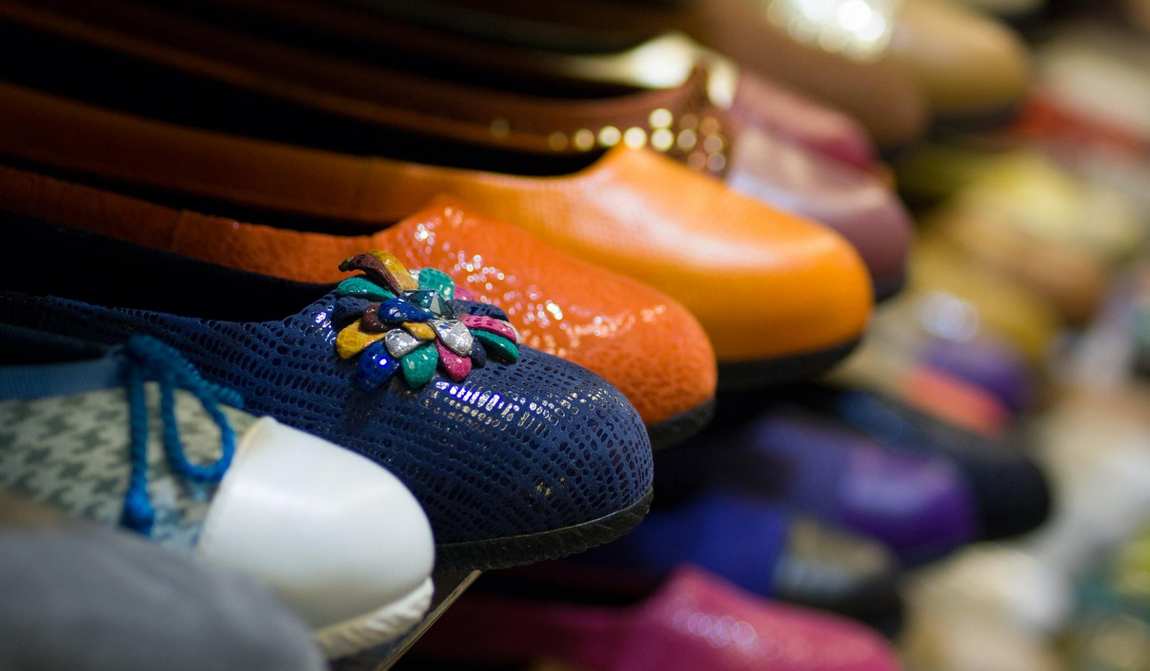 In a store that sells only ballet shoes, any young lady would linger for a long time. Maybe you can choose a good gift for your daughter? True, you will have to reconsider more than 100 options for colors and decorations.
21. Camper shoes
Extremely popular in Catalonia shoe brand originating from the Balearic Islands. Its peculiarity is the daring designs, saturated colors and intentional rasparazka: the left and the right sandals, sneakers or boots can have different design.
22. Espardenyes
The unfamiliar name is the Catalan version of the word "espadrilles." It is believed that shoes with textile uppers and rope soles were invented centuries ago in Catalonia. Now espadrilles are worn all over the world, but it is interesting to buy a pair of lightweight Catalan slippers – these shoes are suitable both for the beach and for summer walks.
What to buy in Barcelona for children
Even if you buy clothes and shoes for kids, you'll still want to find a surprise gift to make your child happy. Here are some fresh ideas of what to bring a child from Barcelona.
23. Aedes Ars ceramic construction set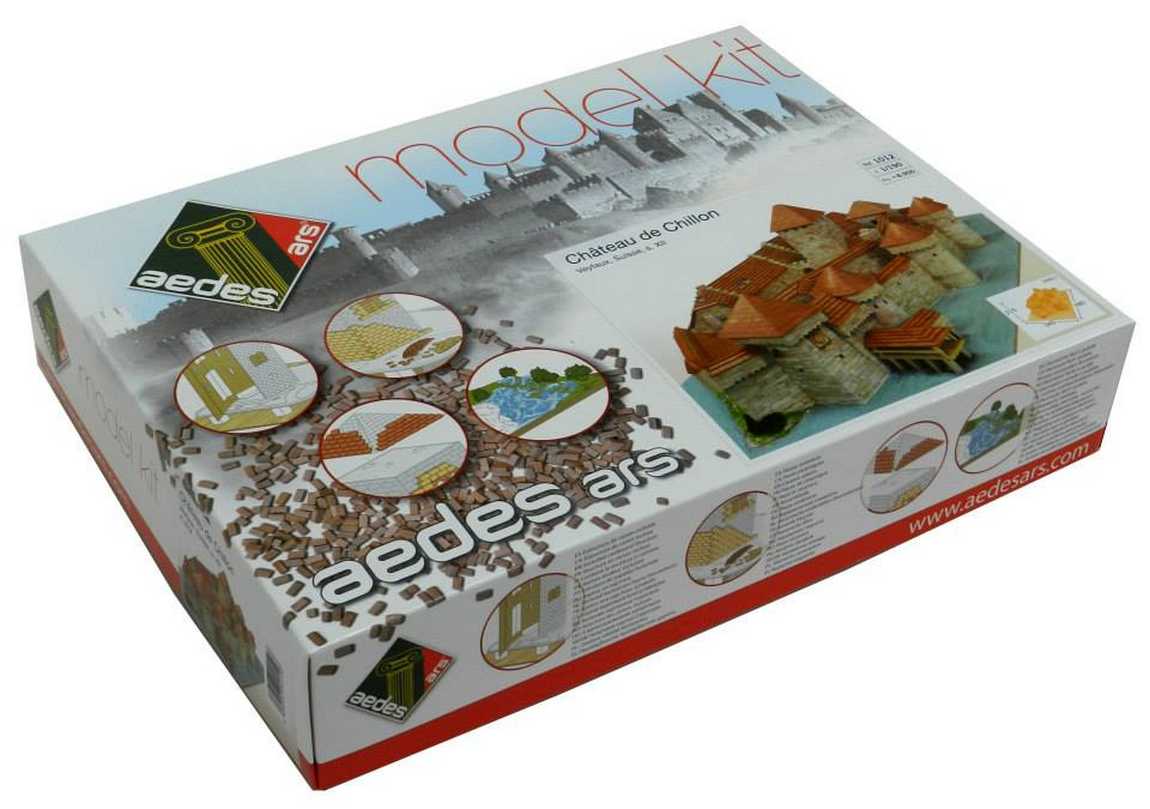 Tiny clay bricks can be used to build anything – a fortress, a farmhouse, a bridge, a lighthouse. Constructor is designed for teenagers, but if you're ready to help your child in construction, you can buy a set even for preschoolers.
The best selection of ceramic construction kit is in the Barruguet store (Gran Via de les Corts Catalanes, 620). There you'll find everything from bath toys to bicycles, from dolls' houses to teepees, from big stuffed animals to tiny models to assemble.
24. Puzzles
Puzzlemania (Carrer de la Diputació, 225), as its name suggests, sells a variety of puzzles – large, small, luminous, three-dimensional, made of wood and metal. In the store you can order a personal puzzle, on which will be a photo of the recipient.
25. Spanish dolls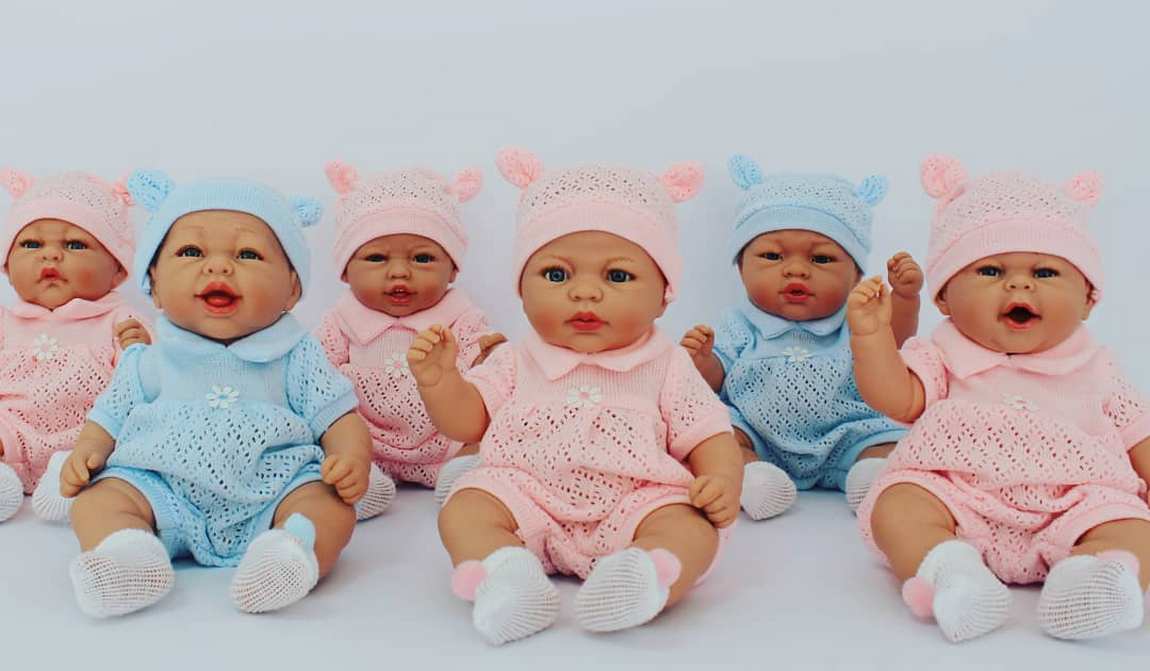 Charming baby dolls and dolls of the Spanish firms Muñecas Manolo, Vidal Rojas, Vestida de Azul and others like very much for children. Kids who watch Pocoyo cartoon series will be happy with toy characters like Pato, Ellie, Lula and others. There is definitely no need to worry about the quality of the toys and the safety of the materials.
Where to buy souvenirs
It's impossible not to notice souvenir layouts in Barcelona – they are found at every step. True, it's not always possible to find something original right away, and the first purchases are often magnets.
It's not a bad keepsake – you can find a nice one with a three-dimensional image of the Sagrada Familia, Casa Batlló and other landmarks.
For souvenirs, it's easy to buy them on La Rambla, in the stalls of the Gothic Quarter or in the Spanish Village on Montjuïc. Interestingly, in Poble Espanyol, you can first observe the work of a master and only then buy a forged, clay molded or glass-cast figure.
Many works are very appealing: a minute ago you didn't know what to bring back from Barcelona as a gift, and now you're holding a ceramic donkey or a pretty brooch.
Here are some more interesting and unusual souvenir stores where you are sure to buy something memorable: Wawas (Borne district, Carders street, near the Picasso Museum). Barceloning (332 Mallorca Street, next to the Sagrada Familia), Fantastik (62 Carrer de Joaquín Costa), OMG Barcelona (7 Plaça de la Llana).
A nice inexpensive gift would be postcards with reproductions of paintings by Picasso – they are sold in the museum of the artist.
If you visit the Joan Miró Museum, take a look at the range in the gift store: they have art books for children and educational games that acquaint you with the works of Miró and other Spanish painters.
If you know exactly what souvenirs come from Barcelona, but can't find the time to go round a dozen stores, head to the large shopping center El Corte Ingles. Something distinctive is unlikely to be found there, but it's sure to be of high quality and practicality.
Things you shouldn't take out of Barcelona
Overweight of luggage due to the huge number of souvenirs is not the biggest problem that tourists leaving Barcelona may encounter. It is much more important that the number of souvenirs does not include things that are forbidden to take out of the Catalonian capital and Spain in general.
The list of such items consists of just one item – items of historical or cultural value.
Under the definition could theoretically suit the antiques or jewelry, so when buying gifts ask in the store check and certificate. With these documents, customs officials will let you through without any problems.
To bring the cheese and ham, enough to observe one condition – the products must be in the original packaging. There are no restrictions on the export of these delicacies.
You can also freely take from Barcelona wine, but if you're going to bring alcohol with a strength of greater than 24%, you are allowed to take no more than 5 liters per person. It should be noted that many countries, including Russia and Ukraine, have established duty-free standards for the import of alcohol.
No matter how vivid the memories of the trip are, after a while you will want to refresh them. If you are going to the capital of Catalonia with a child, take advantage of the children's route in Barcelona.
Kidpassage has selected those attractions and activities of the city that will interest the whole family.
Gifts from Barcelona – what to bring from a trip
Barcelona has products from all countries, and it can be difficult to choose from all this variety a unique gift. This overview will help you decide what to bring from Barcelona for yourself and as a gift, how to plan a successful shopping trip, and what souvenirs will be a good reminder of your tour to the bright and festive Catalan city.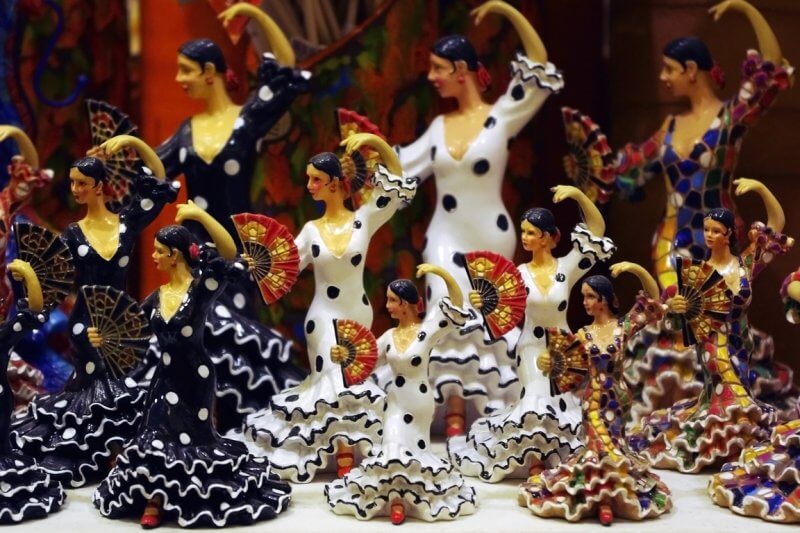 Gastronomic Souvenirs
What to bring from Barcelona as a gift for gourmets? Usually from here you can take jamón and other meat delicacies, olive oil and also the delicious cheeses produced in the neighboring town of Vique.
Both for yourself and as a gift, you should buy only Extra Virgin, because only it has the taste and aroma typical of olive oil, as well as the benefits. Cheap refined oil resembles sunflower oil, so this gift is unlikely to please someone.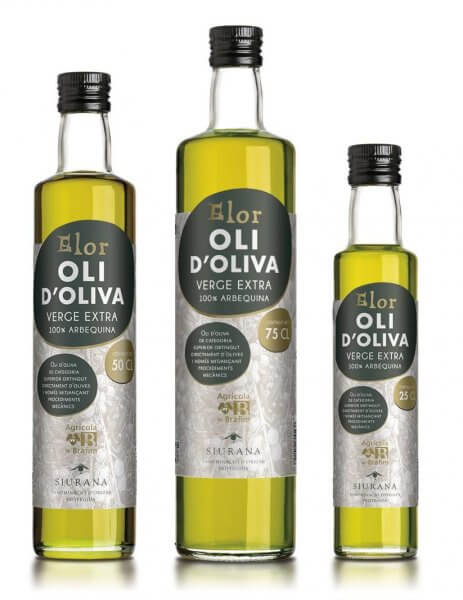 In Catalonia, olive oil is produced in Emporda, Les Garrigues, Bache Ebre-Montcia, Terra Alta. This product has the status of D.O.P (Denominacion de Origen Protegida), which means "The highest quality". These oils are very rarely exported, they can be purchased only in Catalonia, so the gift will be really unique and also useful.
The brand La Espanola is hugely popular among tourists. As a gift from Spain most often bring its products.
The prices for a jar of good-quality olive oil start at 4 € and go up to 30 €. It is best to buy this product in specialized stores or in major supermarkets.
By the way, from Barcelona you can bring not only the traditional olive oil and canned olives. Excellent and very tasty souvenir would be marmalade and confit of olives, chocolate with olives.
Speaking about what to bring back from Barcelona from food, we can't help but mention jamón, which is a raw pork ham. Jamón easily withstands a long journey, so it's easy to bring it home.
Depending on the breed of pigs, there are several types of jamon, the best is iberico or pata negra. It is made from pigs of the breed "iberica", fattened acorns.
When buying, pay attention to this point: the carcass should be branded with the year and week of manufacture, and the minimum period from date of manufacture to date of sale should be about 2 years.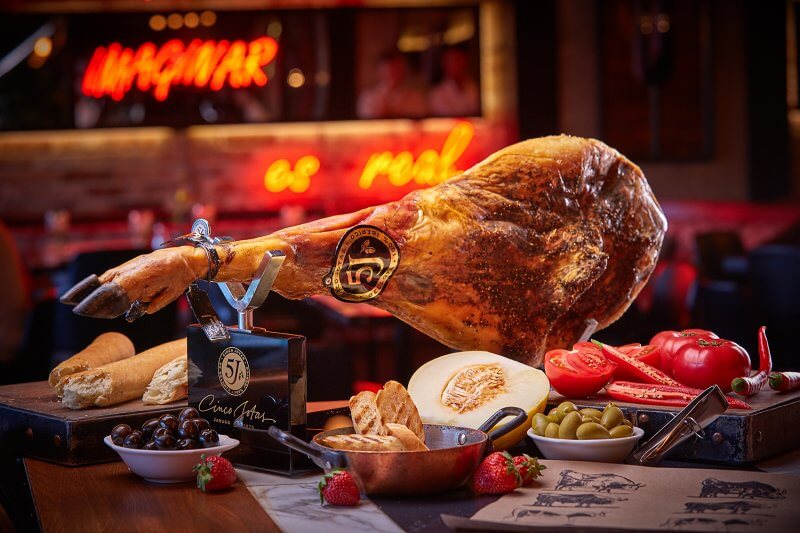 The weight of hind legs of pigs about 14 kg, cooked from her jamon will weigh 7-8 kg, of which the meat will be only 4-5 kg, all the rest – is bone.
Prices for jamon start from 15 € per 1 kg, and the product with the mark of quality D.O.P. costs about 80 € per 1 kg. A whole ham weighing 8 kg will cost 150-200 €. As a rule, tourists prefer to buy it in a vacuum packing.
In Barcelona you can buy jamon in butcher shops, supermarkets and markets (including La Boqueria). Here we can advise only one thing: you have to choose not tourist places, and trade outlets where local residents make purchases.
Important: to bring jamon will be possible in the event that it is in the original packaging.
Another delicacy that you can bring from Barcelona as an original gift is a sausage fouetté. This is the name of the raw sausage, covered in a white coating and having a special smell due to the anise added to it.
Spanish cheeses are among the top three in the world, along with those of France and Holland. However, the Catalan cheesemakers have their own traditions that allow them to make special varieties of this dairy product.
Many tourists in their reviews say that it is necessary to bring from Barcelona Queso Tupi cheese. Such a gift will be especially appreciated by men, because during the ripening Tupi is poured with anise liqueur. The result is a soft sharp cheese with a subtle aroma of alcohol and green olives.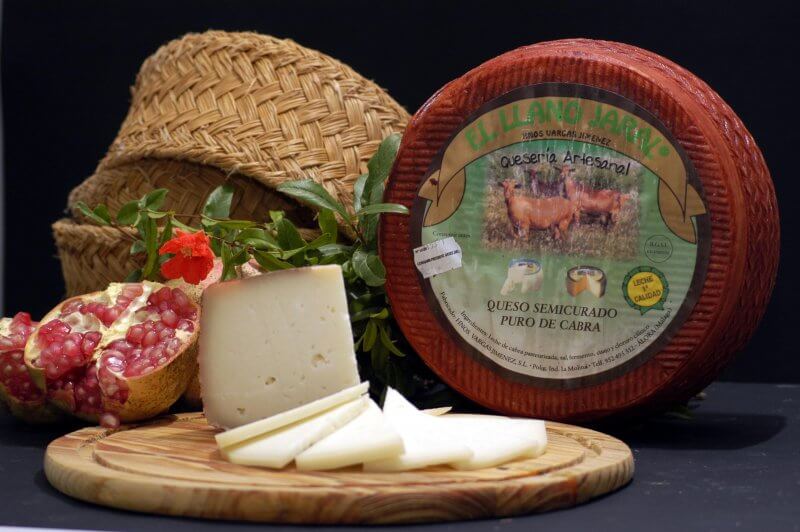 Queso Tupi matures for 1-3 months in clay pots, in which it is sold. The price is 5,5 – 9 € for 200 grams. Such cheese is usually eaten with butter, olives, tomatoes, and unsweetened wine.
A good souvenir would be Betara cheese made from goat's milk. Betara has a gray color, consistency, it is more like cream, and eat it with nuts.
What other cheeses you can take back from Barcelona?
Alt Urgell i la Cerdanya with its mild, delicate flavor;
Garrotxa made from goat's milk, ripening under a layer of ash;
Serrat hard from sheep's milk;
Mató de Montserrat as a dessert;
white Costa Negra, covered with a black crust;
Tou del Tillers, very similar to French brie.
It is better to buy cheese in specialized stores, where there are rooms for its maturation and storage, there are tasting rooms. One of the most renowned sales outlets in Barcelona is called "La Seu".
Important: Cheese can be brought only if it is in the original packaging.
A good gift to bring back from Spain is considered wine. In Catalonia, in the Priorat region, a large range of quality light, dry white wines are produced. The prices for a bottle of 0,75 liters are within 2-8 €, more expensive brands in the gift box are from 15 €.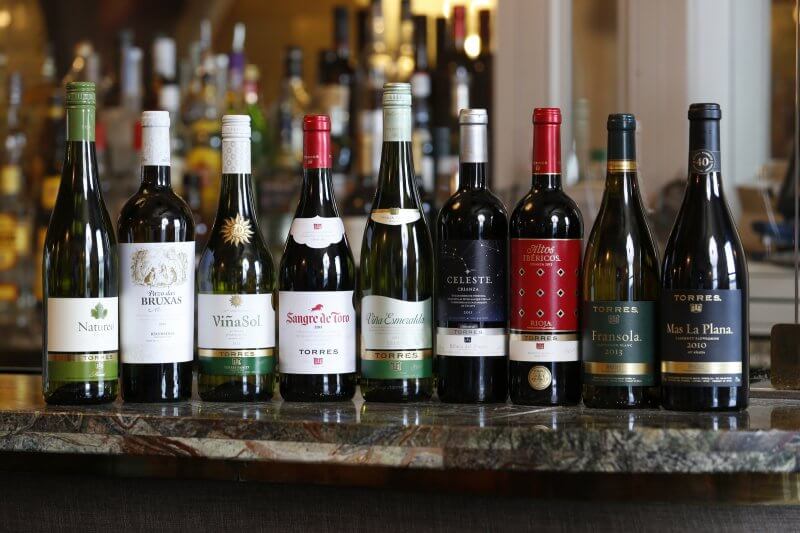 The most popular is cava, a sparkling wine which competes with the French champagne and does not make you sleepy in a hot climate. The most famous of all cava brands are Codorniu and Freixenet. Cava can be bought in any supermarket in Barcelona, the average price for a bottle is 3-5 €.
Sangria, a wine with fragrant fruit notes, can also be a worthy souvenir. The approximate price is 10 € per bottle.
Important! Alcohol, the strength of which exceeds 24% is allowed to take out of Spain in amounts not exceeding 5 liters. Many states, including Ukraine and Russia, have introduced duty-free import of alcoholic beverages.
Footwear, clothing and accessories
The best time to buy clothes and shoes in the Catalan capital is the seasonal sales. But tourists write in their reviews that it's not only during these seasonal sales that you can get practical, attractive and affordable clothes from Barcelona.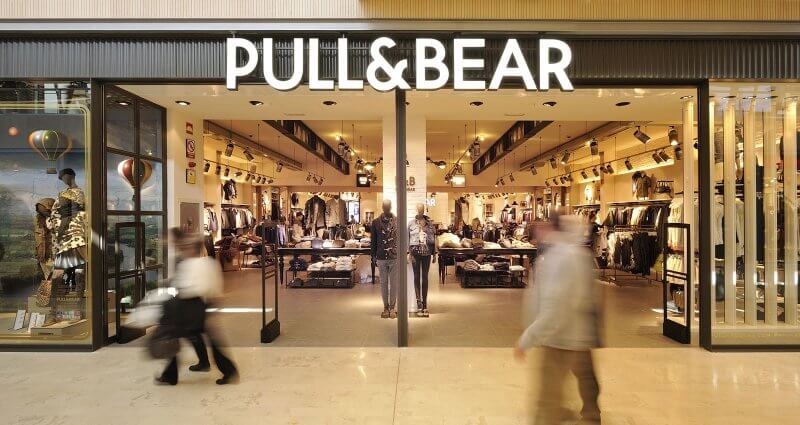 Pull&Bear, Zara, Mango, Massimo Dutti, Stradivarius, Camper, Pura Lopez, Pikolinos, Zinda, El Dantes, El Naturalista, Manolo Blahnik – all these popular clothing and footwear brands came from Spain. And no wonder that here the prices for their products are lower and the range is richer than in other countries.
In addition, in Barcelona there are local brands whose products are worth bringing as a gift, to maximize the color of the vibrant Catalan capital.
Desigual's quality clothing, featuring original designs, is as incendiary as Barcelona itself. The brand is currently headquartered in Barcelona, and you can pick up clothes here for less than in other cities.
Custo Barcelona is another well-known Barcelona brand that produces fashionable clothes. The company also produces bags, purses and scarves. Custo also has its own perfume line.
Munich is respected among Europeans and specializes in the production of sneakers, sneakers and sport urban shoes for adults and children. Adult pair of Munich shoes costs from 120 €, children's shoes – from 60 €. A good gift could be bags and backpacks, which are also available from Munich.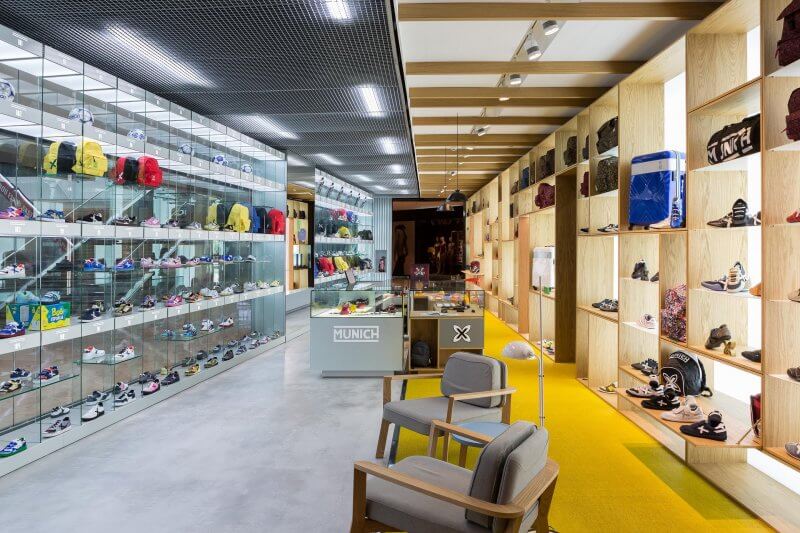 If you want to bring a gift of authentic Catalan shoes, you should consider espadrilles. The shoes that have a textile upper and sole made of woven jute ropes, which are now worn around the world, were invented in Catalonia several centuries ago. Espardenyes is the sound of the word "espadrilles" in the Catalan version.
There is already a tradition of bringing leather products from Spain: shoes, clothes, belts, wallets, purses, bags, wine bottles. Attractive products, which are made in Catalan factories, are characterized by durability and longevity. Prices for accessories start from €20.
Soccer team paraphernalia of "Barcelona".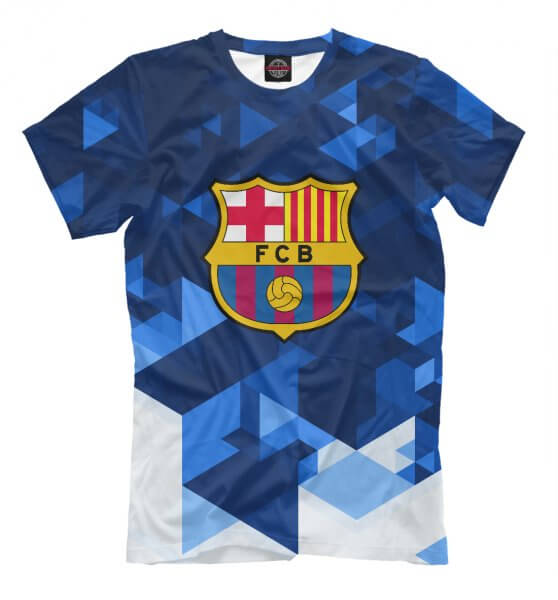 The Catalan capital is the city that is home to the famous soccer club Barcelona. Therefore it is not necessary to think for a long time about what to bring from Barcelona as a souvenir for sport fans: the best present will be paraphernalia of this legendary soccer team.
FCBotiga is the official megastore of FC Barcelona, located at Camp Nou, at the ninth gate of the stadium. In this store you can find everything related to the team Barcelona or having its insignia: uniform sets for the game, boots, jerseys, key chains, badges, watches, notebooks, stuffed animals.
Smaller stores selling official club merchandise are in the center of Barcelona:
Maremagnum Shopping Center – Port Vell neighborhood, at the end of La Rambla;
Jaume I – in the center of the Gothic Quarter, near El Born;
Universitat – in Plaza Universitat, next to Ramblas.
Approximate prices for soccer paraphernalia: from 3 € for a key ring to 99 € for a T-shirt.
Souvenirs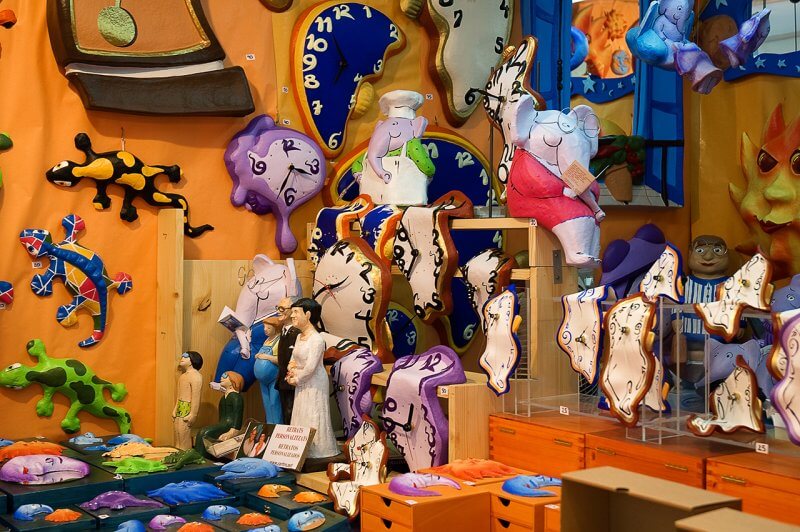 There are a lot of souvenirs and souvenir shops in Barcelona – they are literally on every step, but the best place to buy them is in the stores of the Gothic Quarter and on La Rambla. There are also a few interesting places to pick up some really great gifts and souvenirs:
Wawas (El Born neighborhood, Carders street, next to the Picasso museum);
Barceloning (332 Mallorca Street, near the Sagrada Familia cathedral);
Fantastik (Carrer de Joaquín Costa, 62);
OMG Barcelona (Plaça de la Llana, 7).
To bring a truly exclusive gift, it makes sense to go to Poble Espanyol. In the Spanish Village are craft workshops, which create a variety of original souvenirs. There you can watch the work of the master, and then buy the finished product.
So what are the souvenirs from Barcelona that you should bring as a gift in the first place?
For a long time in Barcelona, lived and worked the famous architect Antonio Gaudi. He is the author of the famous church Sagrada Familia, as well as a massive ceramic lizard, which welcomes guests at the entrance to Park Guell. A variety of mosaic figurines and statuettes made of colorful ceramics in the style of trencadice (a technique most often used by Guadi to create his works) are the signature souvenirs of Barcelona. The absolute hit among these figurines is a smaller copy of the lizard from the Güell Park.
By the way, this lizard is considered one of the main symbols of Barcelona, so as an interesting souvenir you can bring both the figure and any thing with its image. These can be T-shirts, caps, shorts, mugs, watches, magnets and lighters. For children, a good gift would be a soft toy or a bracelet with a lizard.
Girls who like fiery Spanish dancing can be brought as a gift castanets. Castanets, having the form of two seashells, when tapping produce a resonant sound, setting the rhythm during the flamenco. The price of such a souvenir is about 10 €.
In addition to Spanish wine from Barcelona you can bring a wine jug porron. This vessel has a rather original form: it resembles a hybrid of a teapot and a laboratory retort vessel. The Catalans use the Porron not only for storing wine – they drink wine directly from it.
A typical souvenir for women, which is customary to bring from Spain is a fan, which can be used not only for its intended purpose, but also as a decoration for the home. Prices start from 5 €.
Conclusion
We wish you a pleasant shopping experience! But remember that you can bring from Barcelona any souvenirs, except for items that have historical or cultural value. They cannot be taken out of Spain according to the law of that country. The definition of such items may include antique items or jewelry, so the store should request a receipt and a certificate, as the customs officers let them through the border without unnecessary questions.
Souvenir store in Barcelona:
Author: Irina Kovaleva
Updated: 6 Nov, 2019 Market Boquería in Barcelona is a colorful place…
"What to bring from Sweden?" – That's the question tourists often ask when planning a trip to…
Updated: 14 Mar, 2021 Cambodia is a country of budget shopping. Fruits and coffee,…
Updated: 13 May, 2021 Montenegro is a country of high mountains, clear rivers, marvelous …