What to bring from Cambodia: clothes, souvenirs and gifts
Cambodia is a country of budget shopping. Fruits and coffee, clothes and fabrics tempt tourists with their affordable prices. But is it necessary to spend money on souvenirs and gifts from local markets? What to bring from Cambodia and where to buy it? The answers in the article.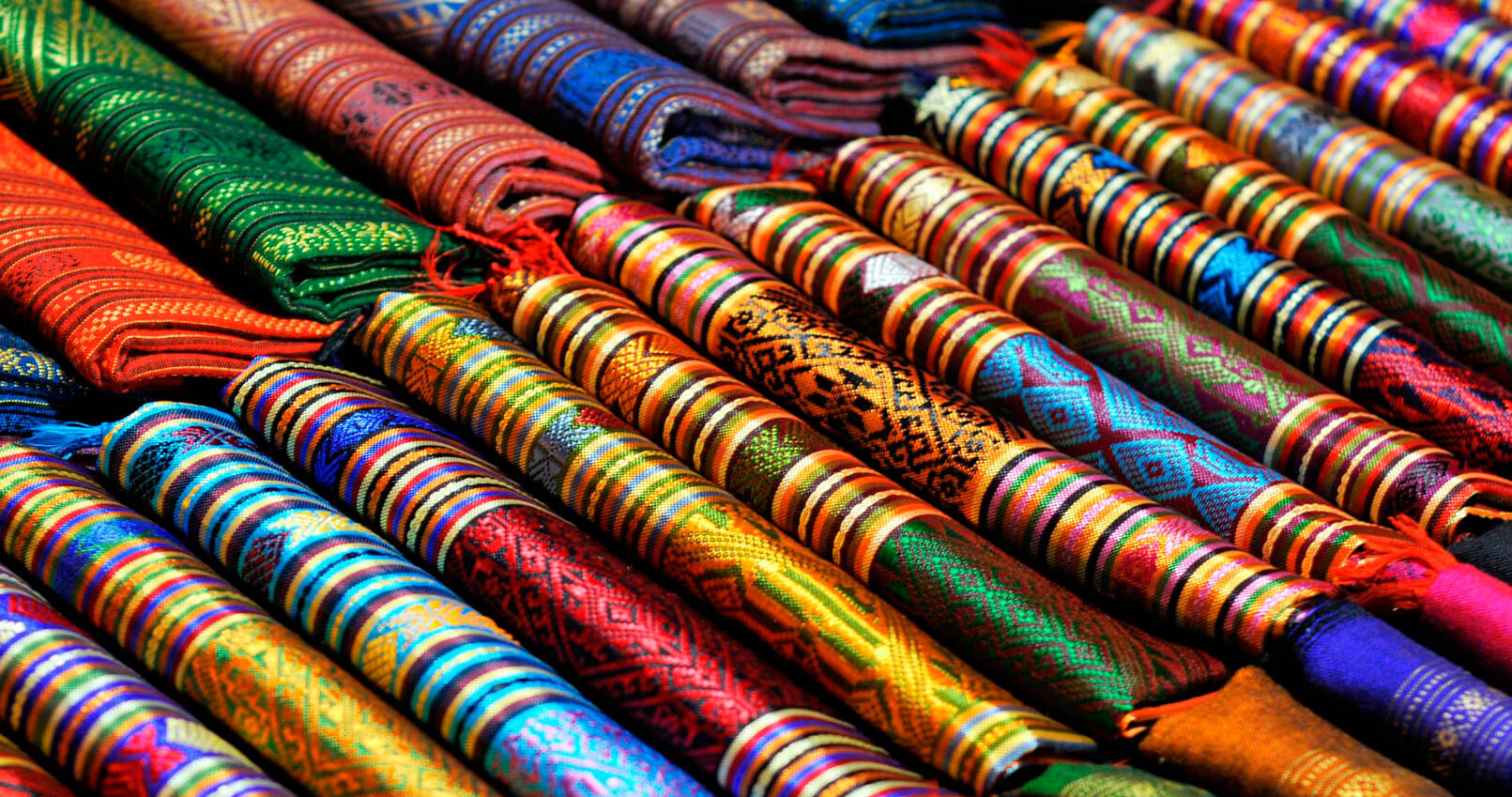 Food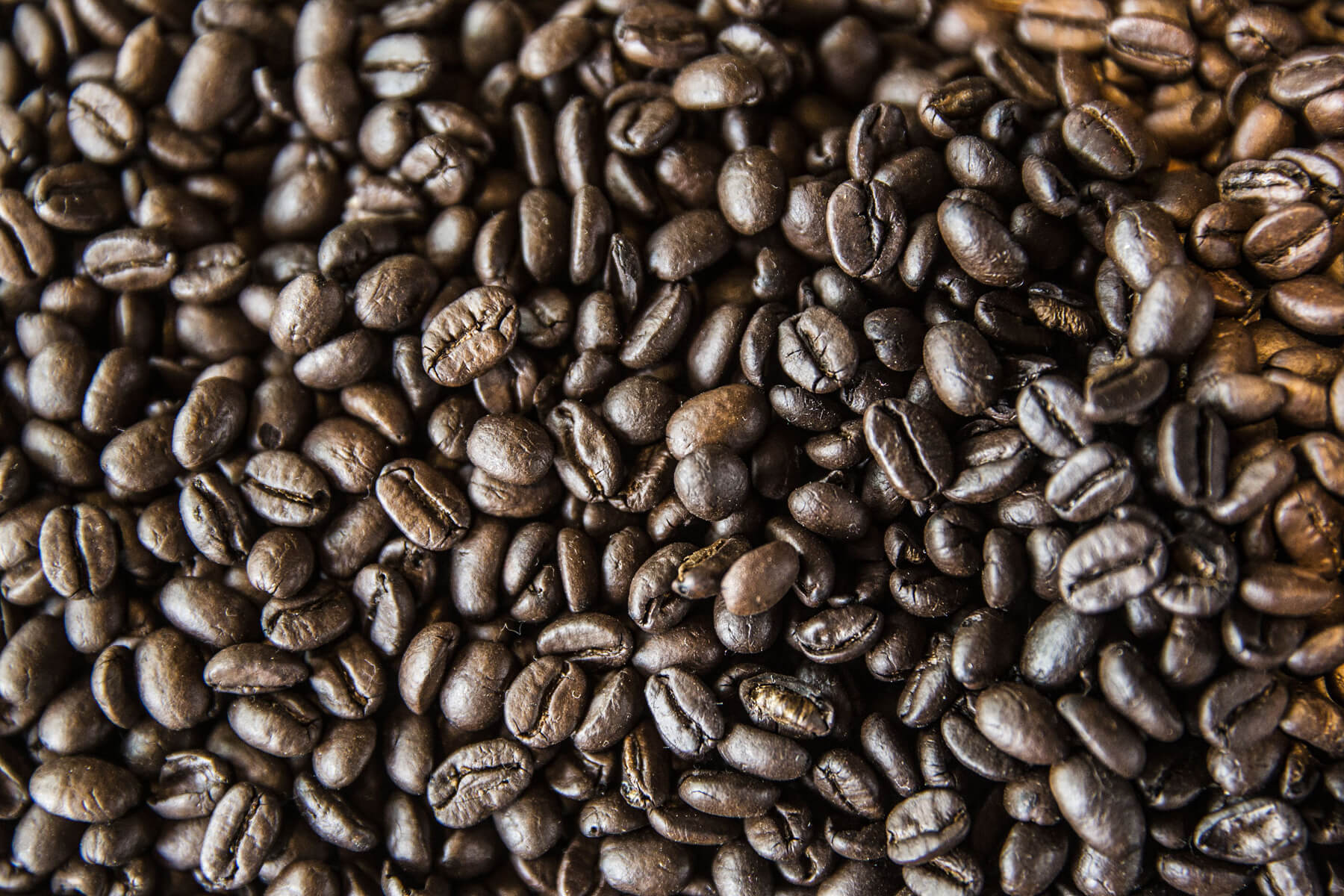 The favorable climate of Cambodia contributes to the cultivation of unique and very tasty coffee. The most popular varieties, which are worth buying not only for yourself, but also to bring as a gift to relatives, are considered: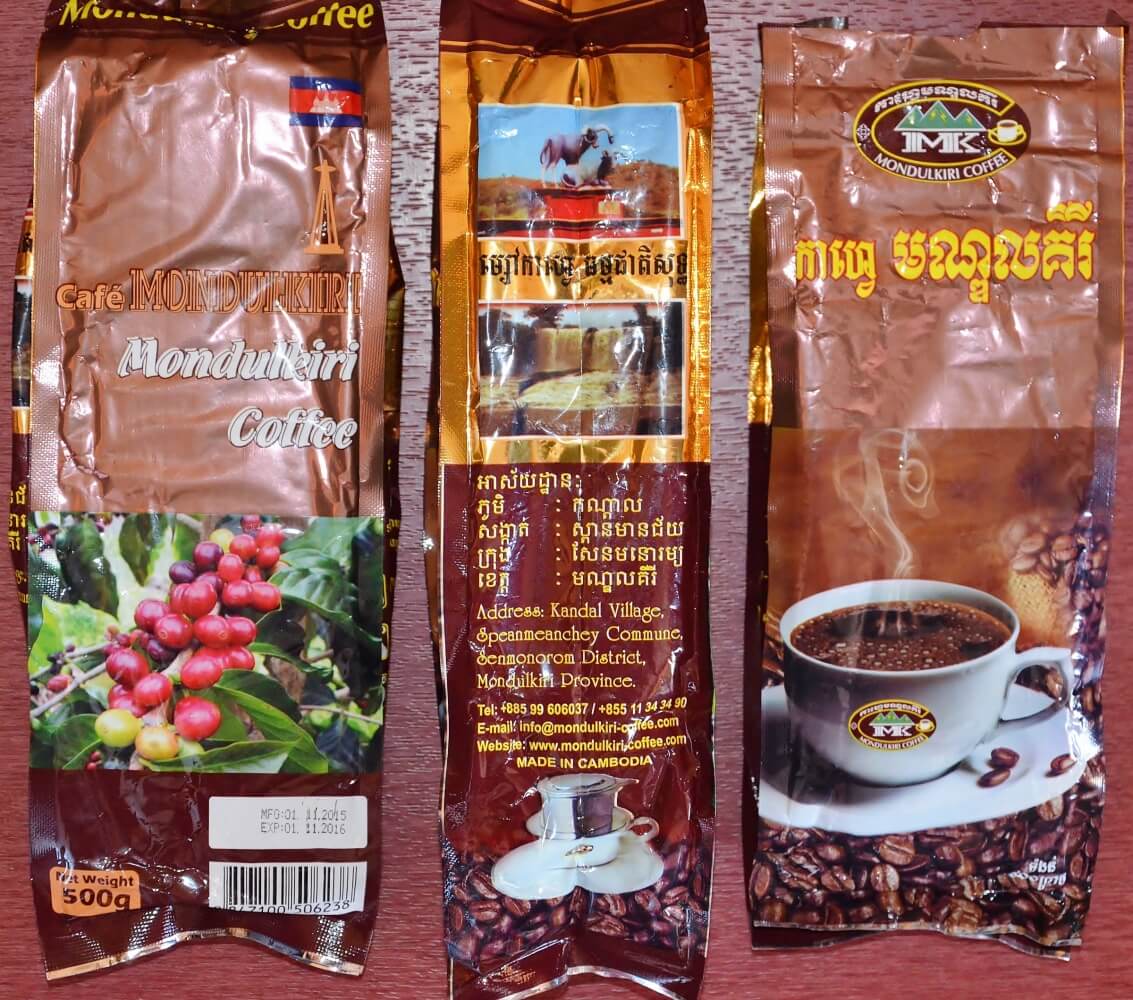 Chocolate. Because the beans are roasted in coconut oil, the drink leaves a pleasant aftertaste and a chocolate flavor. It is the purest coarse-grained Arabica, which is not suitable for a regular coffee maker. You can buy it at any market (preferably) or in a store, the average price for a half-pound package is $5. Mondolkiri
Mondolkiri. Sold in packs of 500 grams, both in beans and ground (coarse grinding). This coffee attracts tourists not for its expressive aroma, but the unusual consistency and richness of the finished drink. The gold package sells 100% Arabica (caramel flavor), silver – 100% Robusta with a nutty flavor. From $11/kg.
And a beautiful packet with the name "Happy Coffee" hides an unusual combination of arabica and robusta with coffee berry juice (although the packet says cherry). The drink turns out quite sweet, and the usual sensations are blocked with a cherry flavor. You should not buy "Happy coffee" if you usually drink coffee without sugar.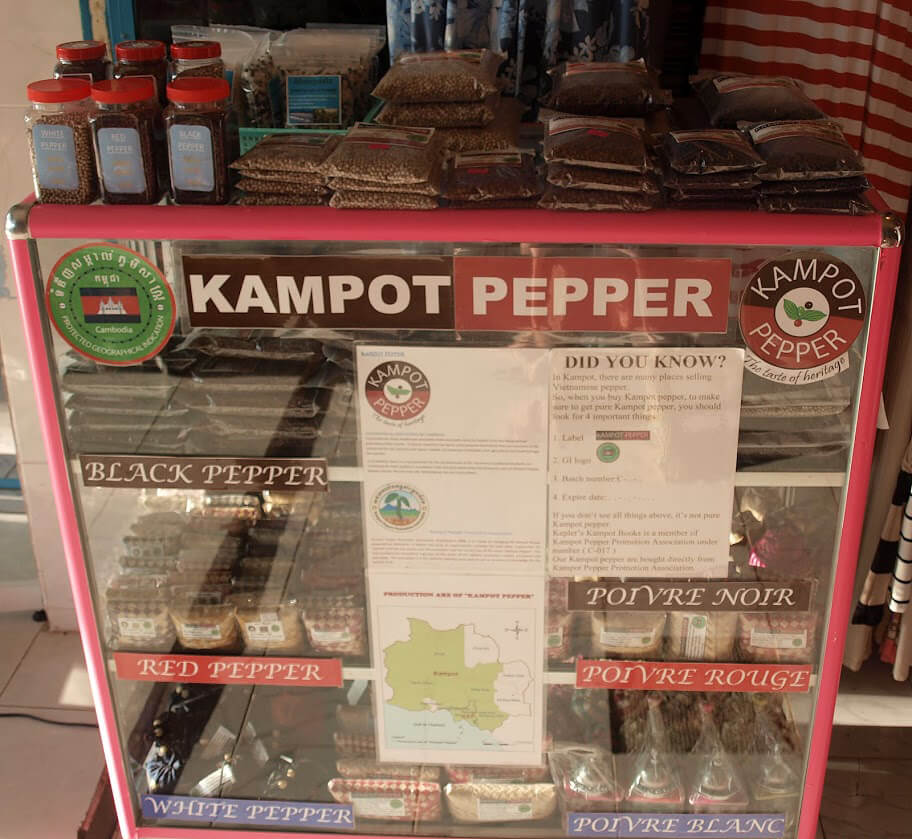 In Cambodia you can buy the most aromatic pepper in the world. It is sold in markets or souvenir shops by weight, as well as in stores in the form of sauce. The average cost is $15 per kilogram.
There are four varieties of Campotian peppers:
Red. Characterized by its unusual fruity flavor and aroma of honey. Intended for desserts;
Green. Unripe berries are most often used as a main dish (stewed, marinated) rather than a spice, as they have no spice;
White. Peeled peppers without peel have a rich and spicy flavor. It is not very spicy, because after picking the berries are soaked in water for several days. Goes well with fish, salads and seafood;
Black is the hottest variety of pepper in Cambodia. It is harvested at the beginning of berry ripening, and then dried in the sunlight. It is used mainly in meat dishes.
Interesting to know! In 2009, the Kampotian pepper was given the status of Geographical Indication, which means that only the product grown in this province of Cambodia may be called as such (French champagne and cognac have received the same title).
On a side note! About the city of Kampot and what to see there read here.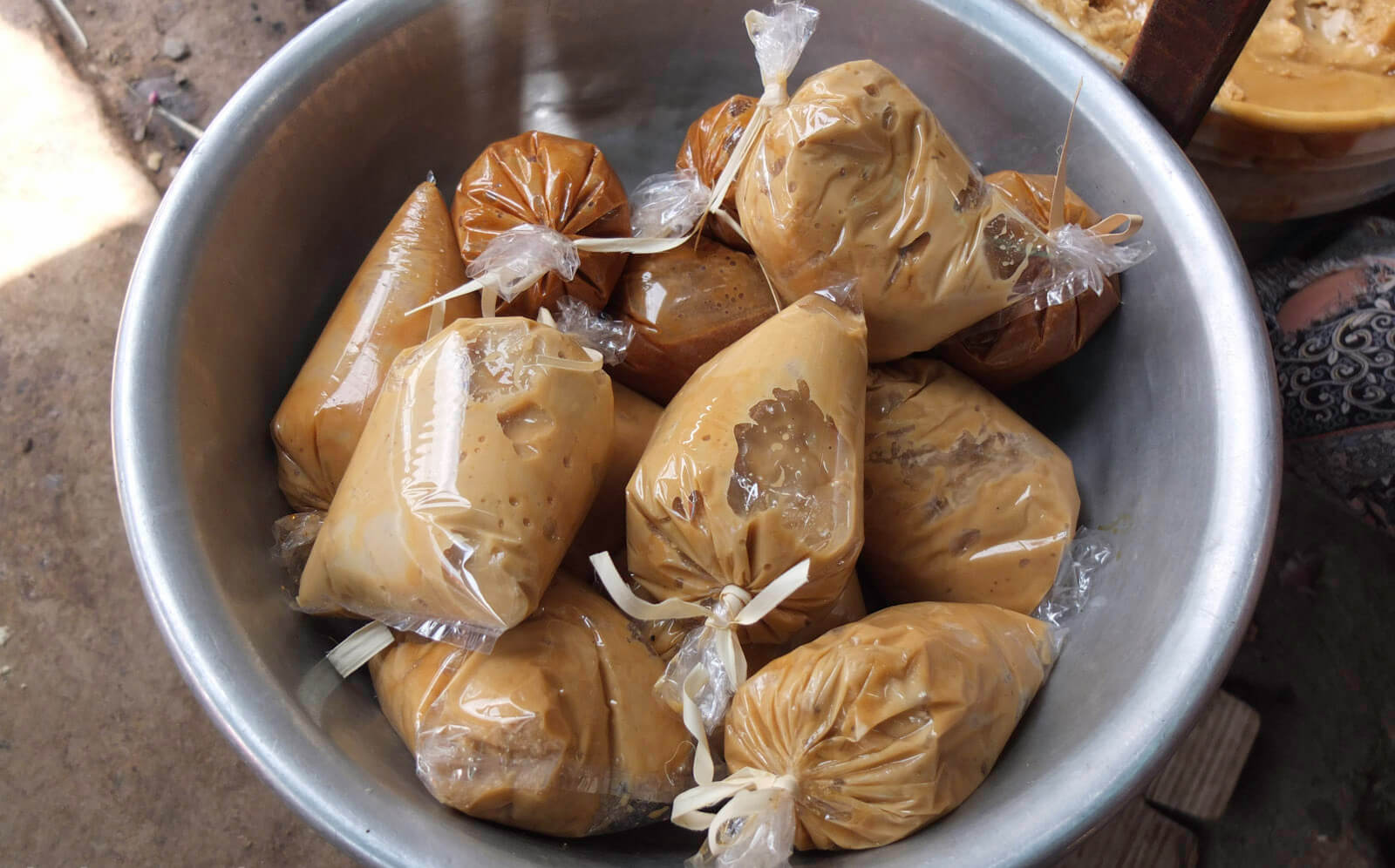 This tree is the main source of income of the country. Each piece of it is destined for a particular product, so the choice of products made from palm trees in Cambodia is very large.
From edible palm products worthy of a trip to your homeland can be considered only sugar. It is quite bulky and heavy, but a 500 gram jar will not be superfluous in your suitcase, especially since it will cost you only 50 cents.
Important: When buying sugar, pay attention to flavor – it is often added to honey or coffee, which significantly affects the taste (although not affecting the price). Pure palm sugar has a sweet, faint smell.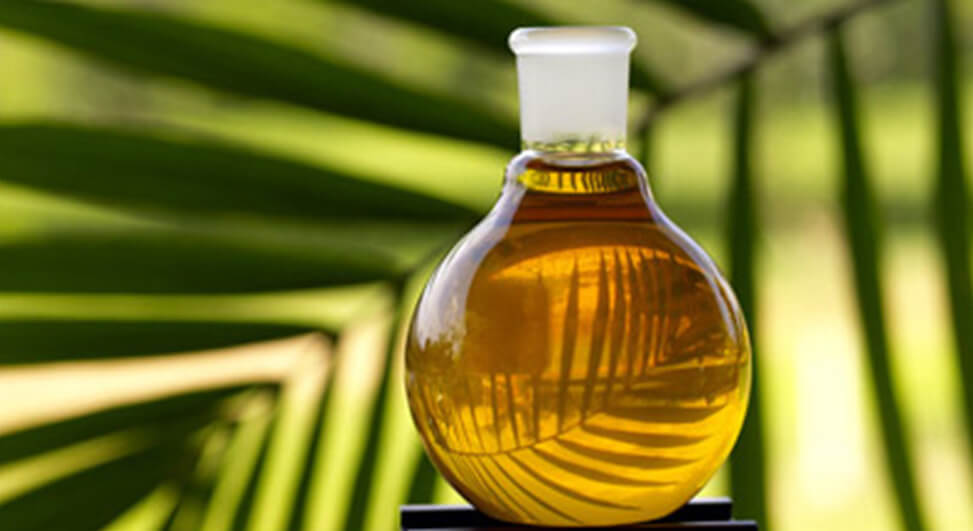 You can also buy palm oil here, but it is better used as a care product for dry and irritable skin rather than as a food product. As a gift from the Asian Kingdom of Cambodia you can bring a bottle of palm whiskey – it has an unusual sweet taste, which makes it especially attractive.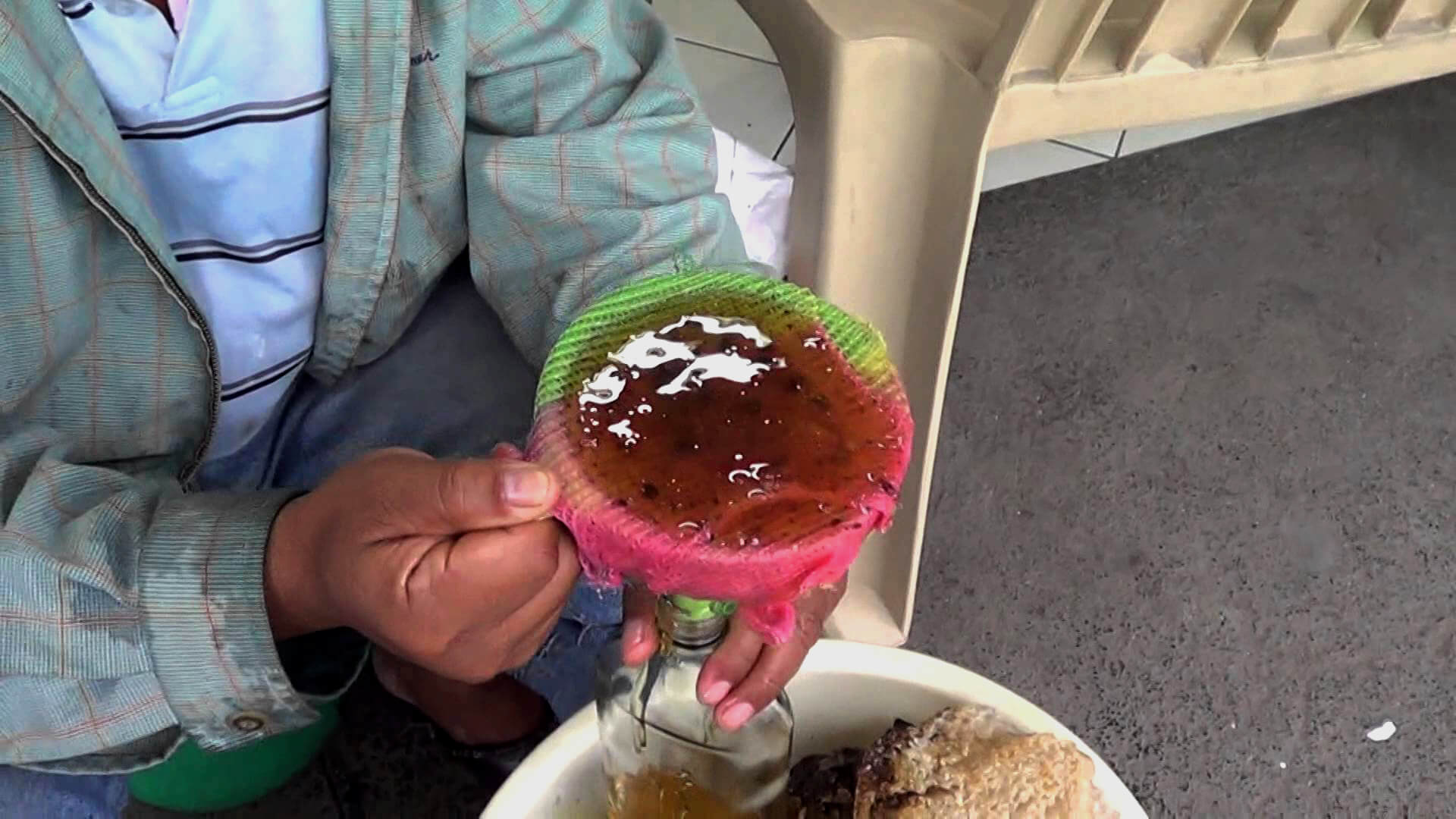 In the jungles of Cambodia live "giant bees", whose honey is considered unique in the world. Its main feature is its consistency, it is so liquid that the manufacturing process consists of only three stages: collecting, squeezing the honeycomb with bare hands and straining. It is because of the minimal processing in such honey all the vitamins and useful substances are preserved.
It is worth noting that the value of the product and understand in Cambodia – to bring home a kilogram of sweet nectar, you will need to pay 60-70 dollars. You can buy honey on the market or in souvenir shops, it is rarely supplied to conventional stores.
Since the situation with vineyards in Cambodia is not very good, the locals find more original products for making strong drinks. For example, rice vodka, already familiar thanks to China and Thailand, is considered a staple here and would make a great gift for your friends.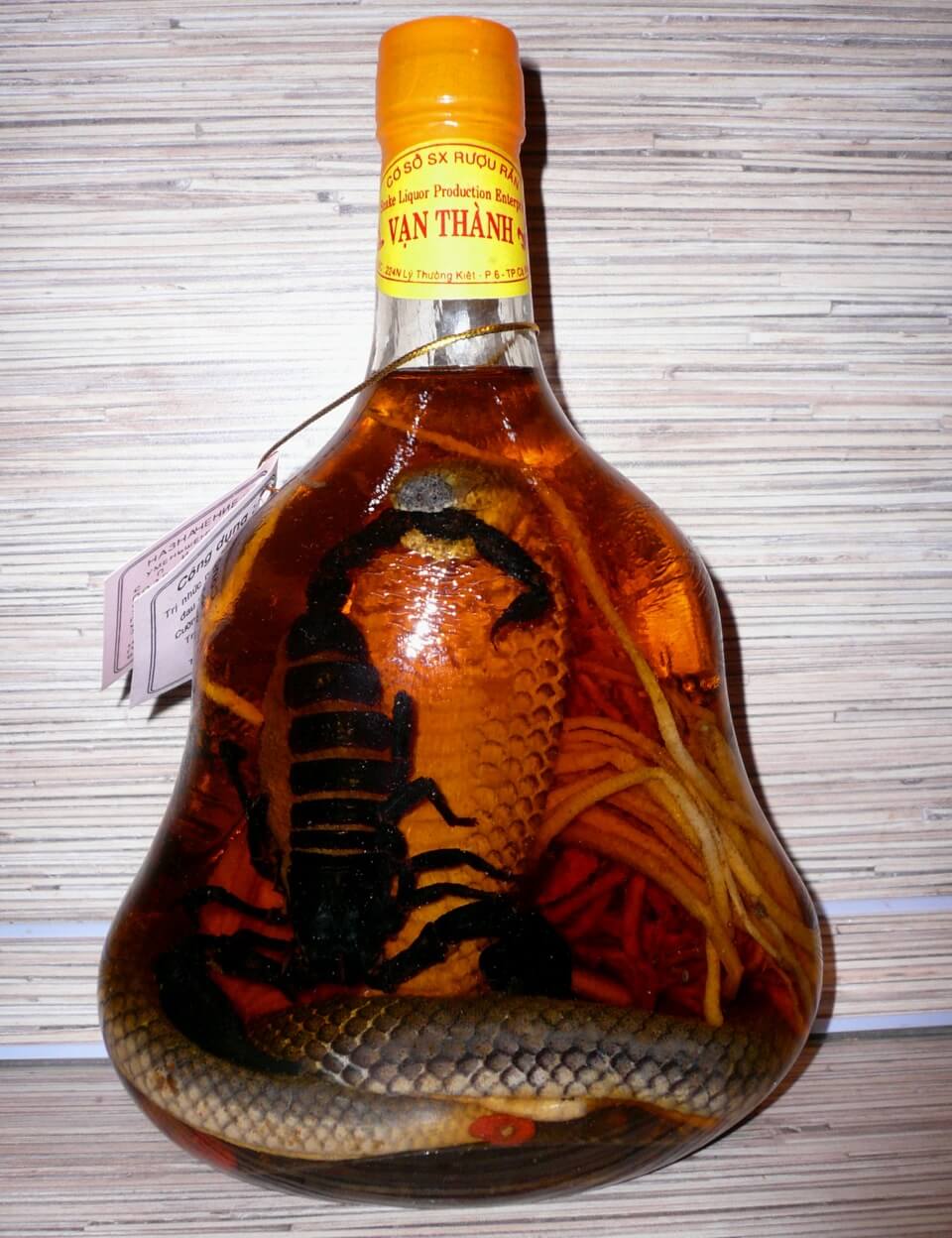 "Cobra and Scorpion.
Those with a passion for the exotic will love the snake and scorpion tincture ($25 for 0.5L) brought back from Cambodia. If you dare to drink this wonderful liquid (in a bottle of which the one from which it was made often floats), you will start the process of safe purification of the gastrointestinal organs from harmful toxins, as souvenir sellers promise.
In fact, this drink actually has a number of beneficial properties, since it contains medicinal plants. But you should not believe the stories from the Internet and give the tincture to small children – do not forget that it is very strong (about 80 degrees).
This cheap (from a dollar per kilogram) pleasure is a great gift for your friends. If you can't bring the whole fruit, buy dried pineapple pieces, coconut chips or durian candy.
Jewelry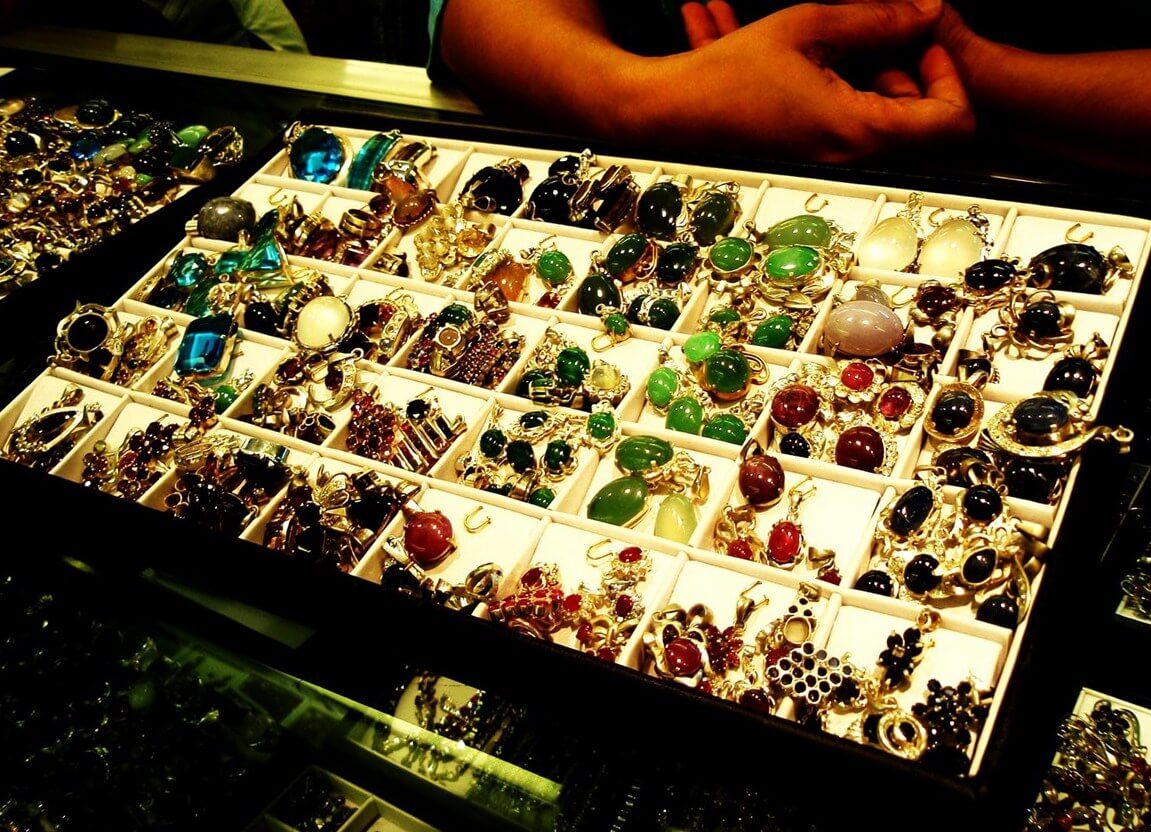 In Cambodia there is a lot of beautiful jewelry made of precious metals with precious stones, and traders are trying to make money on it. It must be given credit – the jewelry in Cambodia really looks expensive and of high quality, but it's important to remember that in 90% of cases under the guise of a gold ring you will be offered a fake.
The real jewelry in the stores are over $ 200 dollars, so do not pay attention to the products in the category from $50 to $ 200, because for the jewelry such a cost is unreasonably high, and the real gold will never sell at such a price.
Important: When you buy jewelry, you are required to issue an international certificate. Firstly, it confirms the authenticity of the jewelry itself, and secondly, without this document you will not be allowed to take the jewelry outside the country.
Clothing and fabrics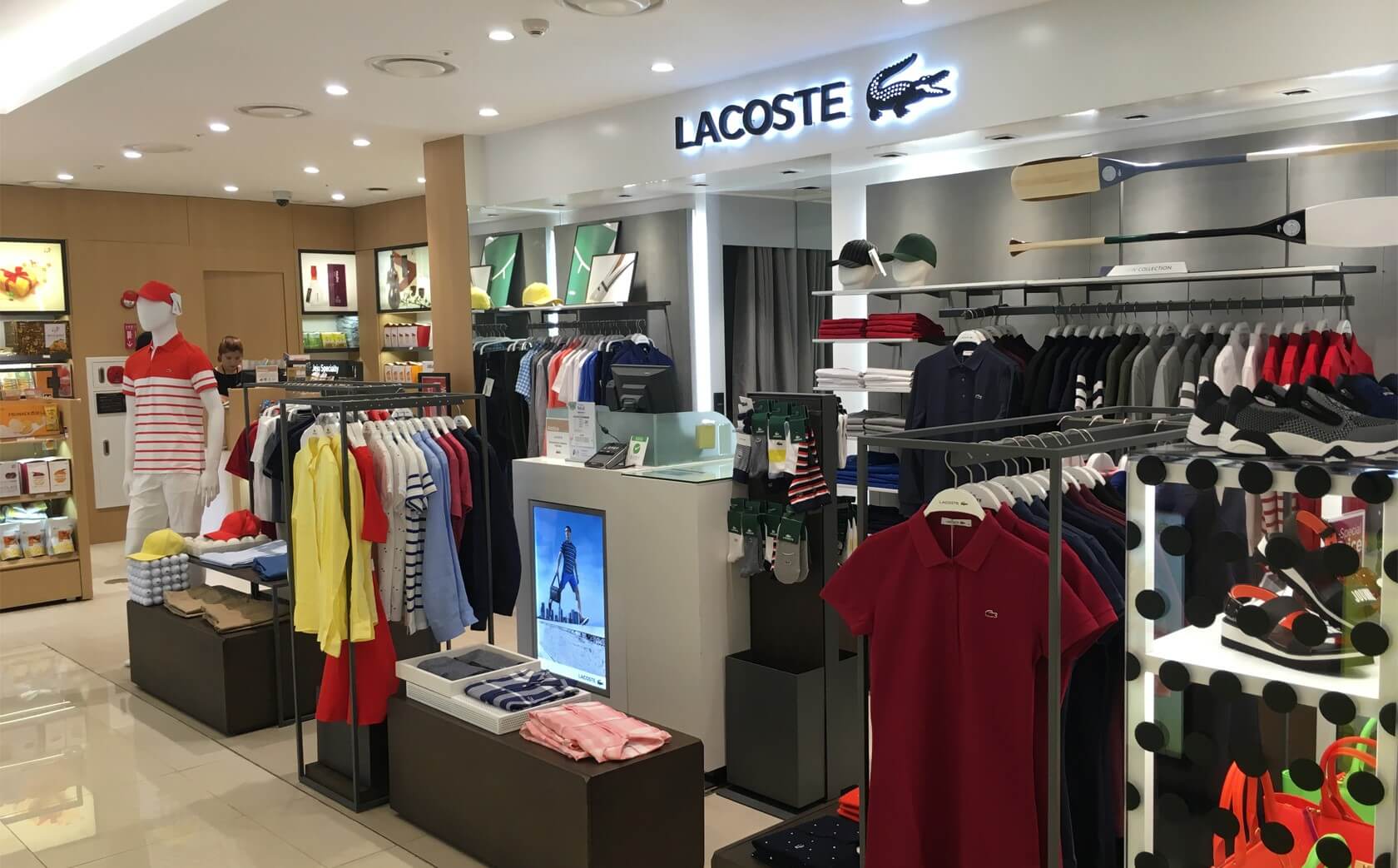 If you are looking for something cheap to buy in Cambodia – go to the malls with brand name stores. This is where you can bring inexpensive clothes from Lacoste, Burberry, Adidas and other manufacturers, because there are many textile factories in Cambodia, where they are produced.
Tip: Be careful when buying clothes from well-known companies at markets, and check them carefully for defects. It is in the hands of resourceful sellers all that was improperly manufactured in the factory and not suitable for sale.
Of high-quality clothes in the markets of Cambodia you can buy t-shirts and shirts made of cotton, what the locals wear – they are hardwearing, comfortable and beautiful.
Also as a souvenir from Cambodia you can bring the following products from fabrics:
The traditional Kroma cotton scarf, which is used not only as an accessory, but also as a blanket, towel, headdress or belt;
Silk scarves ($2), linens ($15), blouses ($5), alladin pants ($4).
Also, look out for crocodile leather goods. They are quite expensive (wallets and belts from $100), but very high quality.
Souvenirs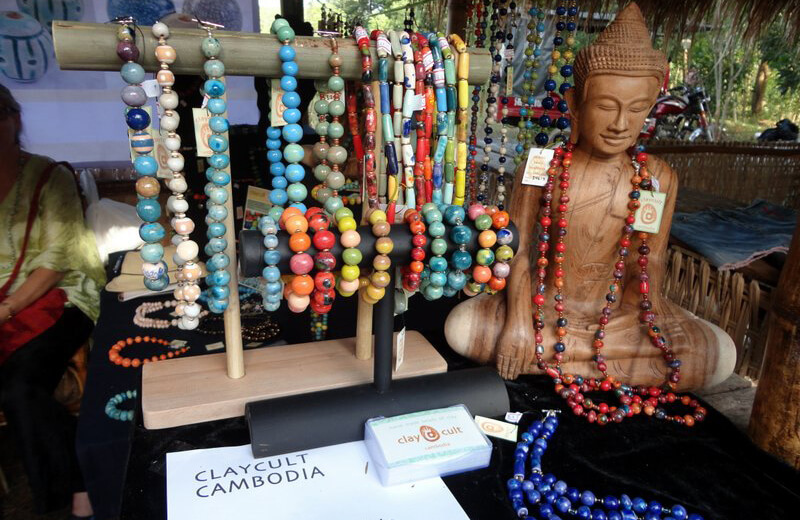 In Cambodia, sell amazing dishes made of clay – it's beautiful and very durable. There are also many memorable figurines, pots, beads, bracelets, marble and ceramic products, unique headdresses and various decorative items made of bamboo, lotus and rice straw.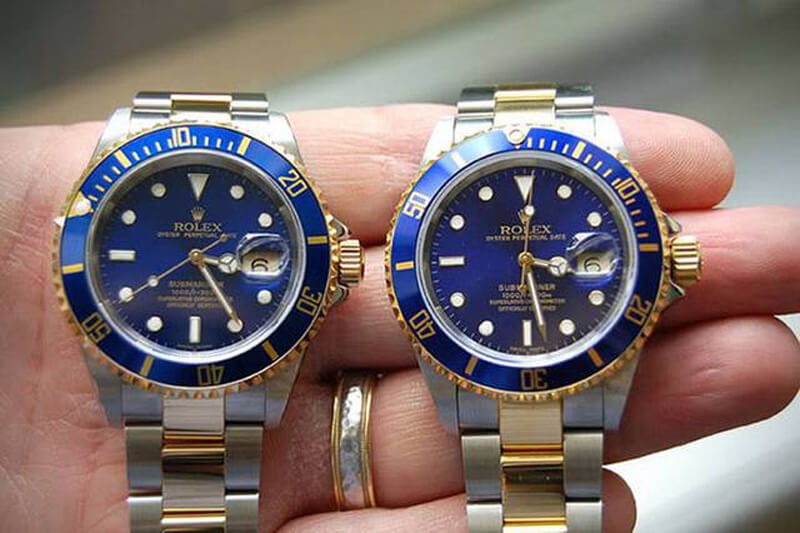 A great gift for a relative or a close friend would be an analogue of an expensive Swiss watch. The only difference between the original and the Cambodian souvenir is the price ($25) and the metals from which they are made.
This wood is distinguished by its strength and resistance to external influences. It is so durable that the people of the country build their houses, boats and furniture from it. To sell to tourists Cambodians make unusual cutlery, kitchen utensils, jewelry, photo frames and more. The most pleasant feature of such souvenirs is a very low price, as the wood itself is an available material in any part of the country.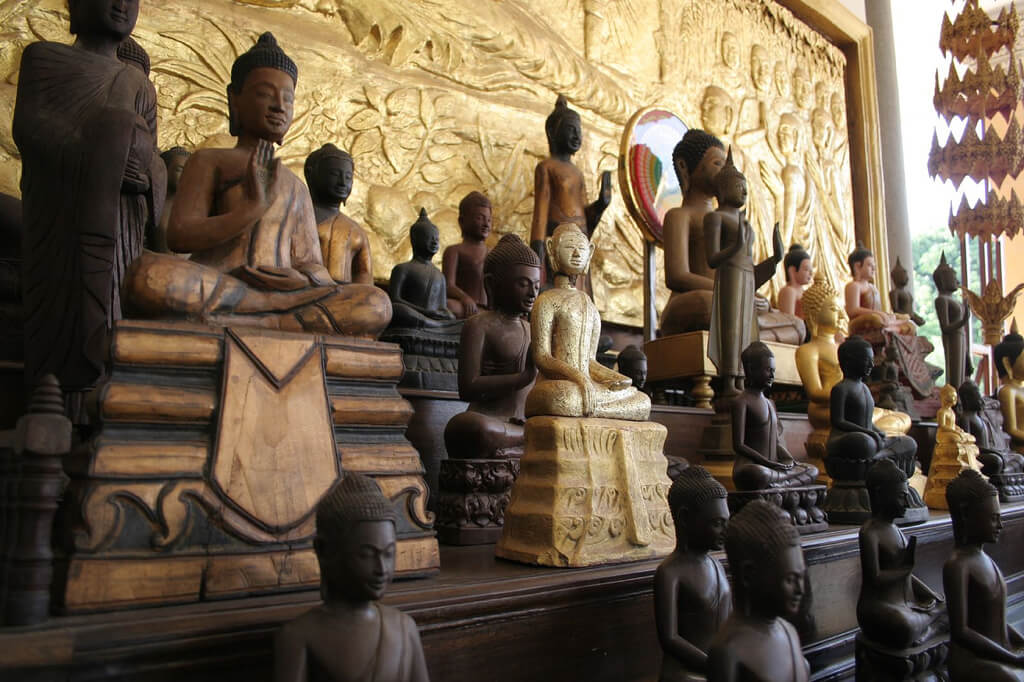 In any country there is a symbol that every tourist should buy, in Cambodia it is a statue of Buddha, made of marble, ceramic or clay. They are sold in different sizes and cost from 70 cents apiece.
Approximately the same prices are set and the smaller figures of the temples of Angkor, bracelets, key chains, postcards and other memorable souvenirs.
What you should not buy in Cambodia
Organic cosmetics. The only products that you should definitely bring home, is coconut oil (the cost of the pure – from $10 per 500 ml, all that is cheaper – a mixture of mineral) and organic soap for $ 5;
Stuffed animals are prohibited by law.
Works of art and antiques can be brought home only with an international certificate confirming the purchase.
That's the end of the list of things to bring from Cambodia. Have a nice holiday and shopping!
Author: Elena Lunina
"What to bring from Sweden?" – This question is often asked by tourists planning their trip to…
Updated: May 13, 2021 Montenegro – A Country of High Mountains, Clear Rivers, Wondrous …
Updated: 31 Aug, 2022 What to Bring Back from Denmark – is the most popular question,…
Updated: 15 Mar, 2021 Travelling around the world we get to know a lot of new…
Their hats are beautiful made of straw. Silver boxes and souvenirs. And hz can you find two issues of money half a pot '75 and '93 I brought them from Vietnam do not make the Khmer people angry
Hello Anyone can send cosmetics or bring? Please let me know
The most colorful gifts from Cambodia
Cambodia is an amazing and mysterious Asian country, immersed in the tropical jungle. In addition to incredible experiences and masses of memories, tourists bring a huge amount of things, because shopping in these lands is very popular because of the low price of any goods.
In this article you will find the best gift and souvenir ideas that are most in demand among tourists from Russia.
↑ 1. Mondolkiri and chocolate coffee
Although Cambodia is not the main supplier of coffee, it still has its own plantations where they grow special types of the invigorating drink. So if you or someone you know is a fan of aromatic coffee, be sure to bring Cambodian varieties.
One of them is mondolkiri. It has two types: real Arabica (with a caramel flavor; sold in golden packages) and Robusta (in silver packages; it has a subtle nutty aroma and rich flavor). Mondolkiri is sold both in grains and ground.
Chocolate coffee is no less interesting. The difference is that the beans are roasted in coconut oil, which gives them a strong aroma and a taste of real chocolate.
↑ 2. Jumbo jewelry
Cambodia is famous for its jewelry. There is a big variety of gold and silver jewelry with diamonds, emeralds and other stones on the market. But don't immediately buy the jewelry that you like, especially if the seller is ready to knock off a lot of money. Most likely, it is a fake. However, fakes in Cambodia also look decent, so if you do not mind jewelry, feel free to buy it for $ 5-10.
Products made of real precious metals are sold in large specialty stores, where they cost from $ 200. These pieces of jewelry have a quality certificate which you will not be allowed to take out of the US.
↑ 3. The pepper of Campotia
The most aromatic pepper in the world. Its average price per kilo is $15. Tourists often buy this spice, so if you like cooking, be sure to bring peppers from there.
red (has a honeyed smell and fruity flavor, it is often put in desserts);
green (used as a main dish, not a condiment);
white (gives a dish a spicy flavor and aroma, ideal for seafood);
Black pepper (the hottest for meat).
↑ 4. Palm Sugar
If you have a sweet tooth and don't know what to bring back from Cambodia the answer is palm sugar! Besides its uncommon caramel taste, this delicacy is distinguished by its rich vitamin composition, useful for your body. In addition, palm sugar is a great substitute for conventional sugar for those who watch their figure: according to numerous studies, it has been found that it contains natural fat burners.
You can buy palm sugar at the market or in a store. In their reviews, tourists are advised to smell the sugar in a jar before buying. It is not uncommon to add coffee or honey to the pure product, so if you want to buy sugar without impurities, look for one without extraneous odors.
↑ 5. Fruit
To visit an Asian country and not eat exotic fruits is a real crime. The market stalls are teeming with fruit, so you need to check out the large variety of Asian fruits to get your mouth watering. What just no fruit there – mango, coconut, lychee, eye of the dragon, durian (the most specific fruit) and other exotic. To bring the fruit variety back home, stock a special basket, and do not forget that the export of coconuts and durians is prohibited.
In addition to fresh fruit, from Cambodia you can bring dried fruit, banana or durian chips, candied pieces and other natural sweets. Such edible souvenirs will be good even for kids.
↑ 6. Cosmetics
Natural cosmetics are always in demand. Cosmetics based on palm or coconut oil are very popular in Cambodia just like in any Asian country. However, in the kingdom are not so widespread natural cosmetics, so if you want to find something worthwhile, it is worth looking into a drugstore or a market. The largest selection offers the city of Siem Reap.
From coconut oil you can buy products for hair or body, as well as oil in natural form for cosmetic procedures. As for palm oil, it is also used to take care of dry and irritable skin and dry hair.
↑ 7. Palm whiskey, rice vodka and snake tincture
Every country has not only traditional viands but also alcohol. The most famous 80-degree hard liquor is samrong, a tincture on snakes, scorpions and other crawlers. The producers guarantee that consuming the tincture for therapeutic purposes is very effective. It normalizes blood pressure, improves well-being, relieves fatigue and has other healing properties. In addition, the tincture looks very effective, especially for fans of the exotic.
Palm Whiskey is another traditional alcoholic drink. It has a sweet taste and a pleasant aroma. But the rice vodka is similar to the usual Russian vodka, but much stronger. You can buy alcoholic beverages in regular supermarkets or at the market.
↑ 8. Clothes and fabrics
Since the Kingdom has factories producing clothes of famous brands, sometimes you can buy their products here at a lower price. But before you buy, check the goods carefully for defects. Buy a branded thing you can in specialized stores.
In addition to the well-known brands, very popular is the cotton clothing, which is worn by locals. In Cambodia, as in many other Asian countries, developed production of natural silk, which can be bought for ridiculous money, as well as things made of leather. Leather goods are better to buy in specialized stores or factories, and quality cotton and silk are sold in the market.
Bright and colorful Cambodia will not leave indifferent even the most discerning tourist. It captures at first sight and does not let go for a long time. And the purchases made in the kingdom, will paint the memories of their true Cambodian origin.
Yandex Travel – a service where I now book accommodation before a trip to Russia and abroad: hotels, hotels, hostels and apartments. Options can be filtered by budget, location, rating and other parameters. You can pay for reservations with Russian cards, including MIR . As an alternative to Booking and Airbnb.