Montenegro: what you need to know before the trip
I have been to Montenegro twice – in November 2018 and October 2019.
My girlfriend and I went there in the fall for a reason: after the end of the season in October, housing and plane tickets are 2-3 times cheaper, and the beaches and tourist spots are empty. A trip to Montenegro at this time – a great way to get away from the hustle and bustle and relax.
This country is great for independent economic travel: a lot of Russian-speaking people, no visa required, you can get almost anywhere by bus.
In this article, I'll tell you how to get there, where to stay and what to see.
What you will learn.
Introductions.
How long is the flight: 3 hours and 20 minutes.
Difference with Moscow: -2 hours.
When is the season: May – October.
Language: Montenegrin.
Visa: not needed if going for less than 30 days.
Weather
Tourist season in Montenegro lasts from May to September. The velvet season begins in April and ends in October – November.
Montenegro can be divided into two parts. The first part is coastal; the climate there is mild, the average summer temperature is +25 … 30 °С. The sea in early May gets up to +21 °С, in June it is already +24 °С. In October-November you can walk in a T-shirt during the day, but at night it gets colder to +10 … 15 °С. Winter is short, there are practically no subzero temperatures.
In the second part of the country, mountainous, moderately warm summer – up to +25 °С. In winter it is cool – 10 … +5 °С. The snow keeps from the middle of November to the middle of March.
In recent years, Montenegro has been abnormally warm. For example, on October 25, 2019, I was hot in a T-shirt and shorts: street thermometers in Budva showed +40 ° C in the shade during the day.
Visa and tourist tax
Within 24 hours after entry into the country, foreign nationals must be registered at the tourist organization or the police at the place of residence. Usually travel agencies, hotel owners or apartment owners are engaged in preparation of documents.
If you are traveling alone and renting an apartment, the owners may forget about the registration, and at the airport will fine you. So it is better to ask the owner of the apartment for the check-in fee after checking in. If he refuses, get the address and full name of the hotel owner and go to the travel agency yourself.
Tourist organizations are usually located downtown. They are located on the first floor of the building or in a separate kiosk. The organizations do not work at weekends: if you arrive on Saturday or Sunday, you can register on Monday.
In Tivat they issue such tourist cards – with passport data. In other cities they may give you a regular cashier's check
✈️ How to get there
The flight from Moscow to Montenegro takes 3,5 hours. There are two airports in Montenegro. If you want to rest in the mountains, fly to the capital Podgorica. If you are planning a vacation at the sea, you will need Tivat.
Aeroflot, Pobeda, and local Montenegro Airlines have direct flights. I found round-trip tickets to Tivat for 18,000-20,000 R in summer. In October-November, I paid $9,000 there and back.
There are often last minute tours or charter flights to Montenegro. You can find them on the aggregator sites: "Level-travel". You can find them on the sites of aggregators: "Levell Travel", "Travelate", "Planet-ru". My friends were lucky with the charter in September: they were able to get round-trip tickets for 8000 P .
Map of Montenegro.
Cities and attractions
Tivat is located on the Vrmac Peninsula. It is a small town of only 46 km² – a little more than Podolsk. Its population is 10 thousand people. Mostly international flights, more often charter flights with tourists who prefer a beach holiday fly here.
Herceg Novi is called the city of stairs or the city of a thousand steps: the terrain here is hilly, one has to ascend and descend frequently. In one hour I walked 4 km by rather steep stairs and paths and got tired, although in other cities I used to walk not less than 25 km a day.
From the interesting things in the city you should visit the maritime fortress. There are old cannons and other weapons preserved in it. There is a embankment, which was made on the site of the railroad. Also in the city there are a lot of churches and vegetation. Locals say that Herceg Novi has more plant species than all the other towns in the Bay of Kotor.
On the walls of the fortress in Herceg Novi there are many cannons, anchors, remnants of masts and other parts of old ships
Kotor. As elsewhere on the coast, the main attraction of Kotor is the Old Town. There is a fortress wall that you can walk around freely, many churches, street cafes and souvenir stores.
Kotor is full of cats: they run down alleys, meow from basements and look at tourists from narrow windows. There's even Cat Square. If you sit there on a bench, a few seconds later several purring animals will gather in your lap.
To get to many hotels, you have to go up these alleys from the street: the entrance to the building is hidden in the courtyard
Another way is the secret path, which is free of charge but more extreme. To get to it, you have to go out of town, find an old watermill and follow the mountain path uphill. After a couple of dozen turns there will be a dilapidated church, which you have to climb in through a window. This is dangerous: the last five steps will have to be overcome by sharp stones over a precipice.
The route to the fortress on google maps: long – by secret path, short – by steps
I would advise to go up to the fortress by the path, and to go down by the steps – it is physically easier. It took us almost an hour and a half to walk uphill. On the way back we had to watch our balance: often there was no handrail on the stairs, and the steps were rather high and narrow.
If you go up into the mountains, you can look at the old monasteries. They are mostly ruined, but there are a few landscaped ones left as well. I visited the monastery of Podmaine: inside several buildings, including a small church, which were built in the 15th century. The walk will take an hour.
From Budva you can walk along the coast to the neighboring towns and villages. The distance of the route is 5-6 km, on the way you will pass two pedestrian tunnels in the mountains. The way in both directions takes about 3 hours.
On the way you can see the towns Becici and Rafailovichi, fishing village Przno and private peninsula-hotel Sveti Stefan. It is not allowed unless you have a room booked. On the way you will meet several beaches – pebbly and sandy-pebbly. At the end of October, they are empty.
A statue of a ballerina against the background of the Old Town. The locals told us that this is a monument to the girl who never waited for her beloved from her voyage. To find the statue, you have to walk to Mogren beach
There are many churches and mosques in Bara. The largest is the church of St. John. In the center there is the palace of King Nikola with a chapel and a botanical garden.
For tourists in Durmitor there are ready-made hiking trails. There you can wander through mountains, forests and blackberry fields. It is difficult to get lost: there are signs and landmarks written on the stones.
There are stands with walking routes that indicate the difficulty, distance, and approximate travel time to the point. At the finish line there is another stand with the following routes
The highest peak of Durmitor is Mount Bobot Kuk, which rises 2,500 meters above sea level. In the guidebooks write that you do not need special preparation for the ascent, but I disagree: part of the way you will have to overcome the sharp rocks, in some places climb vertically up the prepared ropes. If you are not an athlete, it will be difficult.
According to my feeling, half of the hotels in Zabljak are heated with wood: in the evenings in the city it smells strongly of fire, there are chimneys with smoke everywhere. We lived in just such a house. The water in the radiators is heated from the stove. To be warm in the morning, you have to heat it up very hard in the evening. It was warm in Zhablyak during the day, I wore a sweater, and in the evening and in the morning I wore a winter jacket and a hat. We fell asleep under two blankets.
Housing.
Transportation.
I didn't rent a car and asked my friends to tell me about it. Here are the rental conditions, according to them:
The minimum age of the driver is 22.
Minimum driving experience is 2 years.
The amount of the deposit depends on the company and the car. On average it costs 100 € (6900 R) for a small car.
P ) for 5 days.
Buses are old, but clean. I've never seen reclining seats. There is no wifi. Bus drivers in Montenegro have poor control of the timetable: they can leave the station five minutes early or be half an hour late. I advise arriving at the station in advance.
You can not guess in advance, whether you will take a bus or a minibus, it depends on the number of tickets sold
If you decide to sit in an outdoor cafe, check whether there are ashtrays on the tables. It seemed to me that Montenegrins smoke and drink coffee a lot.
Markets and supermarkets. If you rent an apartment with a kitchen, it is more profitable to cook yourself.
In 2019, Montenegro passed a new law: since October 20, markets and supermarkets are not open on Sundays. You can buy food only in bakeries and cafes. Water and candy bars are sold at gas stations.
Money
The currency in Montenegro is the euro. I haven't seen any exchangers that accept rubles – only dollars. You can buy euros in banks or at the post office. There are ATMs in the cities.
In all supermarkets you can pay by card. In markets, cafes, restaurants and souvenir stores, only cash is usually accepted. Big bills of € 100 change without problems: in the two weeks of our trip vendor could not find change only once.
The official language in the country is Montenegrin, a dialect of Serbian. But the popular expressions that I learned before the trip were not useful. In the country you can easily talk in Russian or English – in tourist places, stores and markets you will be understood.
What to bring from Montenegro
The main souvenirs in the country are magnets, glass balls, painted dishes, seashells and paintings. You can bring with you prsut and vacuum-packed cheese. At the market you have to tell them you are taking it with you on the road – they will give you the already packed product or cut it up and pack it in front of you.
Internet
I didn't need cell phone service in Montenegro, so I didn't buy a local SIM. Free internet in the cities is available in cafes and bus stations – just enter your email address. Spam did not come later. To avoid getting lost, I downloaded Google maps in advance – GPS works well in the country, even in the mountains.
What to take with you
Montenegro is a country with a developed infrastructure. I did not notice any problems with supermarkets or pharmacies within walking distance. All I took with me on the trip was cash, so as not to lose interest on withdrawals.
Friends with children told me that there were no problems with baby food and hygiene products for babies either: you can find both local and European products in the supermarkets.
Safety
Before my trip, I studied the media information about crime in Montenegro and came across several rankings in which the country was called one of the safest in Europe.
It feels so: even in tourist areas there are no high solid fences, and many apartment owners do not lock their gates at night, limiting themselves to a lock on the house door.
The number of police officers on the streets depends on the city. In Budva, it's difficult to walk a couple of blocks and not notice a foot patrol. In Zabljak, I only saw a police car once in a few days.
⚡ If something happens
Embassy of the Russian Federation in Montenegro Address: 1, Veliše Mugoše Street, Podgorica, 81000 Montenegro. Tel.: + 382 20 27-24-60.
Emergency phone number in case of threat to life or security: +382 68 85-21-25.
112 – emergency telephone number. 122 is the fire department. 123 is an ambulance service. 124 – police.
We are looking for people who travel independently. If you have organized a vacation in Russia, near abroad, popular resorts or more exotic places – share your experience with us.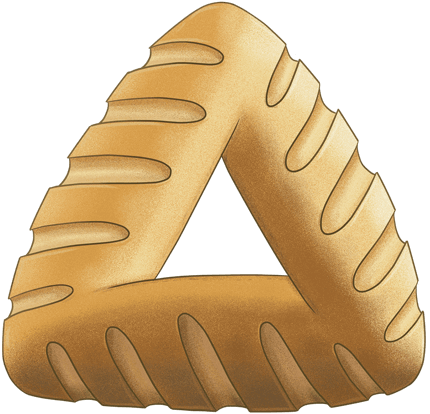 Instead of Google maps it is better to use maps.me. They work great offline, including navigation. The detail on Montenegro is very good. Many attractions are listed on the map.
Evgeny, oh yes. Mars.mi in Montenegro is something real, a lot of impressions, a couple of times he drove us on goat paths among vineyards where only farmers drive tractors, you cannot turn around – it's narrow, you cannot reverse – the slope is more than 15°, you can fly off the goddamn mountain. But he's got that going for him everywhere, in any country. It's the perfect way to have an adventure on nothing.
d1mmmk, In the settings, you can disable the use of unpaved roads when navigating.
Evgeniy, I support the Maps.mi. Great app, without it, a bunch of interesting places would have passed by without noticing. Although, in navigator mode, the app somehow strange shows the remaining distance – not to the end point, but to the nearest intersection / roundabout / turnoff, etc. It's a little confusing.
More would point out that for the most comfortable rest is better still take the car. Me and my wife, we fell for the story about "you can get anywhere by bus" and decided at first do not take a car. On the second or third day we drove from Herceg Novi to Perast (really, no problem), but the buses back turned out that the buses simply do not stop in this town, and the nearest stop is in neighboring Risan. The result – a half-hour walk in the blazing sun, then hitchhiking with the nicest deliveryman air conditioners (by the way, a great guy was, suggested, where in the neighborhood H-N can cheap and delicious food). In general, given the good ending, it was perceived as a fun adventure, but the next day decided not to risk and take a rental car. We did not regret a second.
Openstreetmap – our everything.
You should know about the great homemade tinctures and wines! These are the best things in Montenegro. Vranac and Krstač are a tough act to follow. Kayfovye berry tinctures that don't give you a headache afterwards. In my opinion, you can take three liters of alcohol, but we got a very lax inspection in Tivat, because we both had alcohol in one suitcase. Alcohol is allowed to be sampled at the market, at all sorts of tourist spots. I miss Montenegrin alcohol))))
The nuances about the transport – the buses don't just go according to the schedule, they also have a different route. For example, we went from Budva to Herceg Novi by bus, which part of the way takes a ferry, so a little more expensive, but faster and better views. And on the way back we took a ferryless bus – cheaper, much longer, the road is less interesting around. We ordered a transfer from the owners of the apartments. Tivat-Budva 20 euros, the owner of the apartments came to get us, she stopped the car by the sea for us to take pictures, and by the market in Budva, so we knew where the real food was. We ordered a cab back – we asked the owners of the apartments, 9,50 euros. The Thing is that you hardly order a cab by yourself, because nobody knows the names of the streets, and the more so house numbers – neither cab drivers, nor inhabitants. They order by the names of hotels, supermarkets, by the names of apartment owners. There are also no signs with the names of streets anywhere.
In Budva a sea fortress with a breadboard model of sailing vessels is cool, and also it is cool to make a photo session there))). In Herceg Novi, too, a cool fortress and there were gladiatorial fights many years ago. In Kotor, the famous temple, where Catholic and Orthodox services are held in turn. In Kotor, half of the magnets are with cats, because cats are in tune with Kotor. In Podgorica there is a park with trees growing sideways. We were in the Morača monastery – there are frescos from the 13th century on the walls. On Mount Lovcen near the village of Negushi (the capital of Prshut) is a white-stone mausoleum of the Petrovic dynasty. In Cetinje – the first capital of Montenegro – is a monument to the Maid of Lovcen: during World War I, American soldiers went to help the Montenegrins, but sank, just short of swimming. And near Perast there is a small island with a church, an artificial islet shaped like a ship's deck, created from the remains of old ships. Durmitor is beautiful, by no means do not go there by tourist bus, you will not have time to see anything. The Djurdjevic Bridge has a rich history. It was originally built so that it could be dismantled, which the creator of the bridge did during World War II, so that the Germans could not cross. The architect was killed for this; there is a commemorative plaque at the entrance to the bridge. After the war, the bridge was reassembled.
The bakeries are a delight, all these cheese balls melt in your mouth. A very important point – Montenegro has huge portions. One portion is usually enough for two, and sometimes even two can't eat. Pizza is amazing, because Italy is right next door. The ice cream is fantastic. Fruit in Montenegro is necessary to eat, because there they come from the trees. In our stores, the fruits that are taken off the trees unripe, so they do not spoil. The fruit there is very different. I liked the large number of yogurts with no sweeteners or dyes. And then there are the Milka chocolates in a great assortment – we only sell half the flavors here. Prschut, of course, is out of competition. Goat cheese is a favorite.
The first half of October is great for sunbathing. People are gone, but it's still very warm. It rained at night, but by breakfast it usually dried out, and we went to the beach. Steep balconies with a view of the mountain, because at night on the serpentine drive cars with lights and it's like a Christmas tree. Night comes very early – about 8 p.m., but also dawn is early.
I collect coins and from my first trip to the euro zone I brought back half a hundred coins with different pictures))))
10 things to do in Montenegro
Each country is unique and unrepeatable. Each has something special, peculiar only to it. Something that cannot be seen or done anywhere else on the planet except here. So what do you need to do in Montenegro, to saturate yourself with impressions and build a complete picture of this wonderful country?
Let's agree that this list presents non-obvious things that can be done only in Montenegro. After all, you must have guessed already without us to try prsut, rakija, or visit Lovcen.
So, what will you remember Montenegro for?
1. Sacha meat
Eat "meat under the coals" in one of the Montenegrin restaurants. You will not meet such a delicious melting in your mouth calf anywhere else.
Visit the best beach in Europe in 1935-36. The beach which gave the start to Montenegrin tourism. The beach is still considered one of the best in Montenegro. Read more about the beach Becici .
3. Vranac and Krstic
To taste local wines. Vranac (red) and Krstic (white) dry wines are the hallmark of Montenegro. Their prices are pleasantly surprising: a young wine costs from 2 euros for a liter bottle. It looks thus rather suspicious: it is even closed not with the cork, but with a cap similar to beer bottle. The suspicions, however, are unfounded: all the wines are of exceptional quality and produced from natural grapes by natural method, not by diluting the powder with wine spirit, as it happens in some places. So don't be embarrassed by the price: it depends only on the age of the wine and the quality (read: having awards and medals from various exhibitions) of the grapes. The only winery in Montenegro, Plantage, with its own vineyards is located near Podgorica.
4. The Wall of Kotor
Spend 3 hours of your vacation to enjoy one of the best views of the Bay of Kotor. Do not forget to take pictures to show off later to your colleagues and friends.
Try pleskavica (chopped cutlets) stuffed with cheese. Compare the cutlets made by your grandmother with the cutlets made by your Montenegrin grandmother.
6. The Island of Our Lady on the Reef in Perast
Visit a unique man-made island on the Adriatic that deserves attention on its own. Plus, a wonderful view of Perast, the beautiful Church of Our Lady on the Reef and its rich repository of artifacts and artifacts. All in all, a must-visit! Read more about the islands of Perast .
7. Great beach of Ulcinj
Are you used to looking for a place on the beach in August? The biggest beach of the Adriatic Sea is for your attention! Discover a new sensation: 60 meters wide and 13 km long. Here, even in the peak season you can feel endlessly lonely.
8. Souvenir shop at the Cathedral of St. Trifon in Kotor
At the entrance to the "church" of St. Trifon, which is located in Kotor, there is a very remarkable shop. If you are a connoisseur of church paraphernalia and jewelry made of natural materials, then this is the right place for you. But be very careful: all this is so mesmerizing and hypnotizing that the mind says: "Ah, leave it! Money is dust, and this jewelry is beautiful." Based on personal experience, we recommend visiting this institution either when you have an unlimited budget or in the last days of vacation. Otherwise, you can leave all your savings, which may be useful for learning all the charms of Montenegro.
Appreciate a unique natural creation – the island of Sveti Stefan. Try to get to it and get a "turn-around" when you learn that the whole island is hotel territory. Walk along the coast from Sveti Stefan to Przno and enjoy probably the best views of the Montenegrin coast.
10. Pizza Pronto
Taste the best pizza in Montenegro (at least) at Pronto pizzeria in Kotor. We have eaten pizza in Italy, but in our subjective opinion for the Russian people there is no more delicious pizza than in Pronto. And if you know where it is tastier, write to us.