Where to go on an inexpensive vacation: 27 ideas for every budget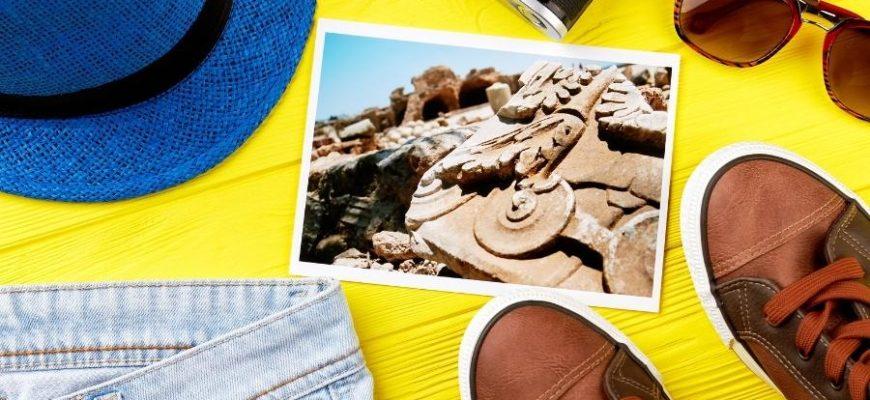 Travel
Where to rest inexpensively and interestingly? We offer you many options for where to go in 2022, both in Russia and abroad. The article contains the best locations for wild and civilized vacation, there are a lot of useful tips. Hurry up and start reading!
Where is the cheapest vacation in Russia and abroad?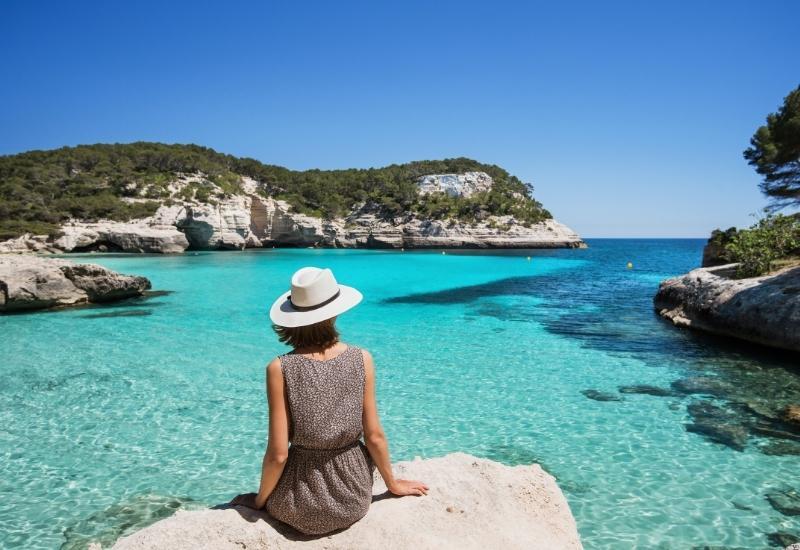 Summer vacation
Many people are eager to get away from the everyday hassles and go abroad, but the financial opportunity can be very modest. We offer you the best options for a budget holiday in 2022, with a flight from Moscow.
Cheapest tours in 2022:
Abkhazia – the cost of the tour from 16029 rubles, for three nights for two.
Turkey – the tour costs from 48 955 rubles for two people for six nights.
Tunisia – the tour costs from 53 030 rubles for two people for 7 nights.
Egypt – the tour costs from 72 052 rubles for two people for 2 nights.
The United Arab Emirates – the tour costs from 77 622 rubles for two people, for 8 days.
Armenia – the tour costs from 73 949 rubles for two people for 5 days.
This is an inexpensive holiday at the moment, below we will offer you a lot more interesting holiday options, both in Russia and abroad.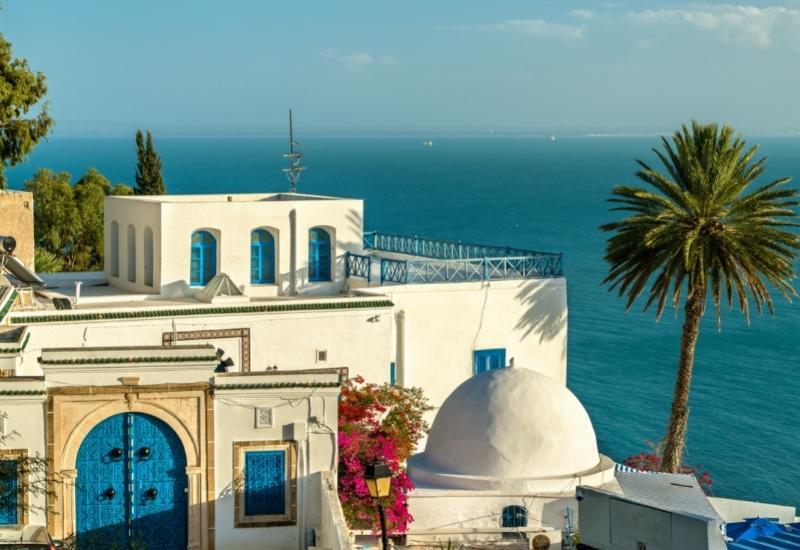 Tunisia is one of the budget areas for recreation
Where to have a rest cheaply in the summer in Russia: the most relevant places on the map
Where to have a cheap vacation in 2022? If you have not yet made a choice, use this map. Here you can choose for yourself the best place to rest on the territory of our country.
If the map is not displayed CLICK YEAR.
Where to Find the Cheapest Airline Tickets for your Vacation
Are you looking for the cheapest tours? Hurry up and use this form to find the right flight tickets. Enter the direction and the dates you're interested in in the special boxes, and you'll get the best deals available.
Where you can get by on vacation for 300-500 roubles a day
Where is the best place to rest cheaper? The idea of a trip where you can spend no more than 500 rubles per day – looks attractive. But finding such locations is not easy.
We have done for you the hardest part – we have found the most tempting options, all you have to do is to choose the route that seems more attractive.
Cheap vacation options:
Rent a room in the village of Novomikhailovka Tuapse district and swim in the Black Sea.
Stay in a tent in a special camping located between Dzhubga and Lermontovo in the Krasnodar region.
To book a cottage at the camping site in the village of Dolzhanskaya on the Sea of Azov. You can swim in the warm sea in June, near the town of Yeisk with all the necessary infrastructure.
Also you can pitch your tent in the Laspi Bay that is 40 kilometers away from Sevastopol.
In the camping "Zakutok" in the Areda tract of the Altai region.
Where to go on the sea in Russia inexpensively you will learn further. To save money on vacation, you need to go much earlier than other tourists do. When the demand is small and the offers are not expensive.
For example, on the Black Sea in the Crimea, in early June it is cool, so the main stream of tourists goes here no earlier than the beginning of July. So the prices start going up around June 15th.
Where to vacation with a budget of up to 700 rubles a day
If you have not yet decided where you can rest inexpensively in the summer, we offer you some proven ideas. Choosing our proposed options you will not have to spend more than 700 rubles per day per person.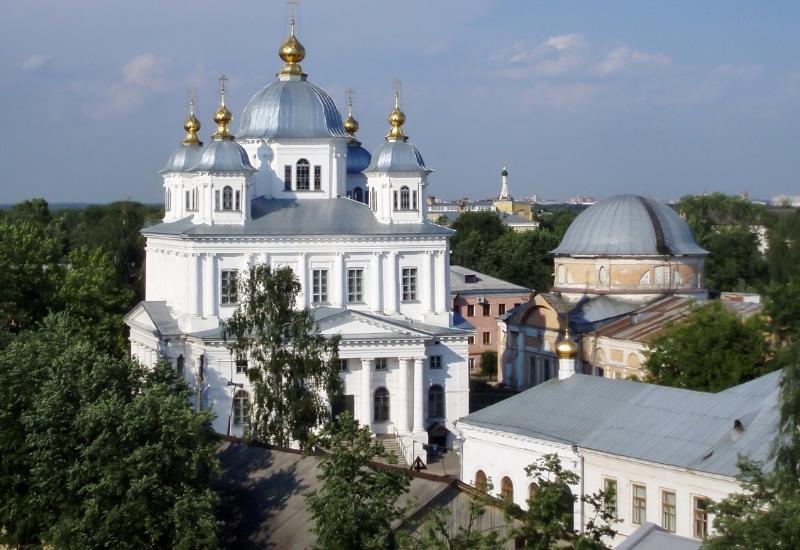 Excursion to Yaroslavl.
Budget vacation options:
a trip to Murom, here you can stay in a guest house on Oktyabrskaya;
Journey to Yaroslavl, with a stop in the hostel "Golden Ring" and long walks on the original city;
a visit to Kronstadt, it is especially easy to get here from St. Petersburg, and you can stay in the Oranienbaum apartments;
a trip to Kostroma to get acquainted with the original culture of the merchant class and a stop at the Voskresensky hotel;
exploring Ples in the Ivanovo region, which lies on the bank of the Volga, here you can stay in the guesthouse "Family Leisure".
All these points are very interesting with their cultural and excursion program. But, this does not mean that, going there in the summer, you will be left without swimming. There are rivers and lakes near the cities, in which the bathing season opens in mid-June.
Book an inexpensive ready-made vacation tour now
Are you looking for where to vacation in Russia inexpensively? We suggest you book a budget tours in Russia or abroad through this service. You must enter a minimum of data in the form and the system will select for you the best option for a holiday at a given price range.
Where can I rest inexpensively with a budget to 1000 rubles a day
Are you thinking where to have a rest inexpensively in the summer of Russia? We offer you options for budget destinations. Taking advantage of our proposals, you will pay no more than 1000 rubles for a night. It can be a hotel with a minimal set of services (Soviet style), hotels with 2 stars, hostels and private houses.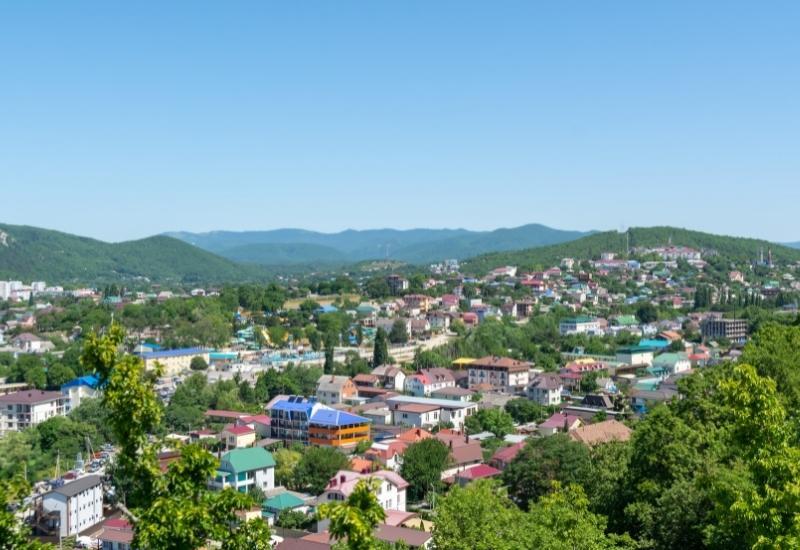 View of Arkhipo-Osipovka.
Rest with payment in 1000 rubles per night:
Taganrog – the city lies on the Azov Sea, which is already ready for bathing. You can stay in the guest house "Aquarelle".
Arkhipo-Osipovka – the settlement is located near the Black Sea. There are plenty of private accommodation options here. You can stay in the guest house "Rodnoj Prichal", just a kilometer from the sea.
Krasnodar – a modern city in which it is so pleasant to relax in the summer. Numerous parks, shopping and entertainment centers contribute to that. If you want, you can always get to the seaside. Stay for a night on a budget you can in the hostel "Telegraph".
Sol-Iletsk – here you can swim in the lakes with a rich mineral composition, eat the most delicious watermelons. You can stay at the park-hotel "Na Orskaya".
Baikal – you can swim in the clearest lake, go fishing and enjoy the beauty of nature. You can stay in Irkutsk in the guesthouse "Sibirsky".
Astrakhan is the southernmost city in Russia, lying in the lower reaches of the Volga. You can stay at the hotel "Korona".
Rostov-on-Don – swim in the Don River, eat fresh mulberries, apricots and cherries, and visit Sholokhov's homeland. Stay at the Valiano Hotel.
Below we look at the cheapest trips to the sea in Krasnodar Krai.
The cheapest resorts in Krasnodar Krai for a vacation at sea: TOP-5 options
Where to rest cheaply in the Krasnodar region? This resort is known to everyone for its gentle Black sea and sandy and pebbly coastline. Rest here can be organized for every taste, in a fashionable hotel with a swimming pool and all-inclusive meals, or in a private home near the sea.
If you have not decided where to rest inexpensively in the summer of 2022, read our review.
Divnomorskoye .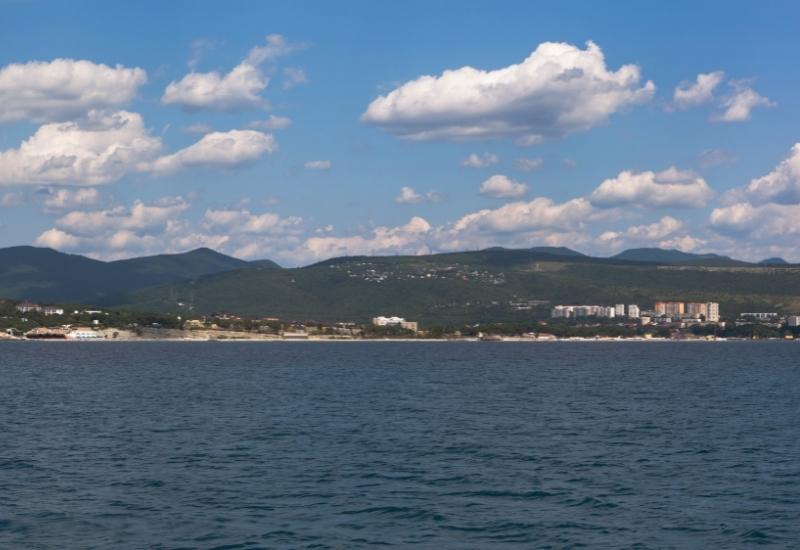 Village Divnomorskoye – view from the sea
A youth resort village with beautiful scenery and beaches safely sheltered by cliffs.
Fresh top 15 cheapest countries to travel to in 2022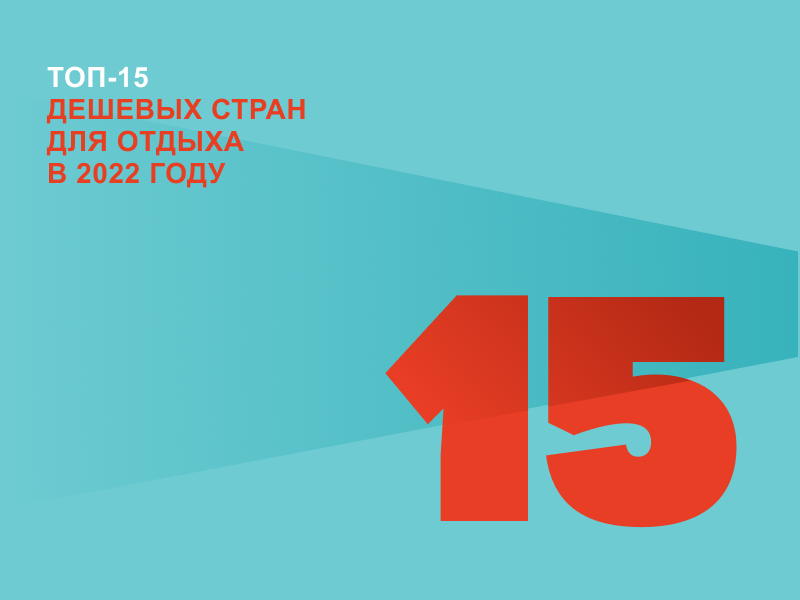 Despite some restrictions, vacationing abroad is still possible. And this does not mean that you have to pay a tidy sum for the trip. Among the destinations available to Russians, there are cheap countries for vacation in 2022. And saving on costs does not mean saving on experiences.
Editor of Viassan magazine
Content
Important!
All news about country openings and closings are posted fastest in our Telegram channel – @viasun Subscribe to stay up to date!
We also make there daily selections with the best deals from tour operators.
All the prices and information about the availability of the countries are current at the time of publication.
Abkhazia: the beauty of nature and gastronomic paradise
Despite the fact that this is a budget destination, the country is able to fascinate with the diversity of nature. There is the sea, the mountains, alpine meadows and protected forests. Even the beaches are unusual – with white cliffs of limestone, which residents call "marble. And for dessert – the beauty of mountain lake Ritsa, which overflows with different shades of blue, from blue to emerald. Tourists call it "dreamy" because of the unusual water and the mirror reflection of the snowy mountains.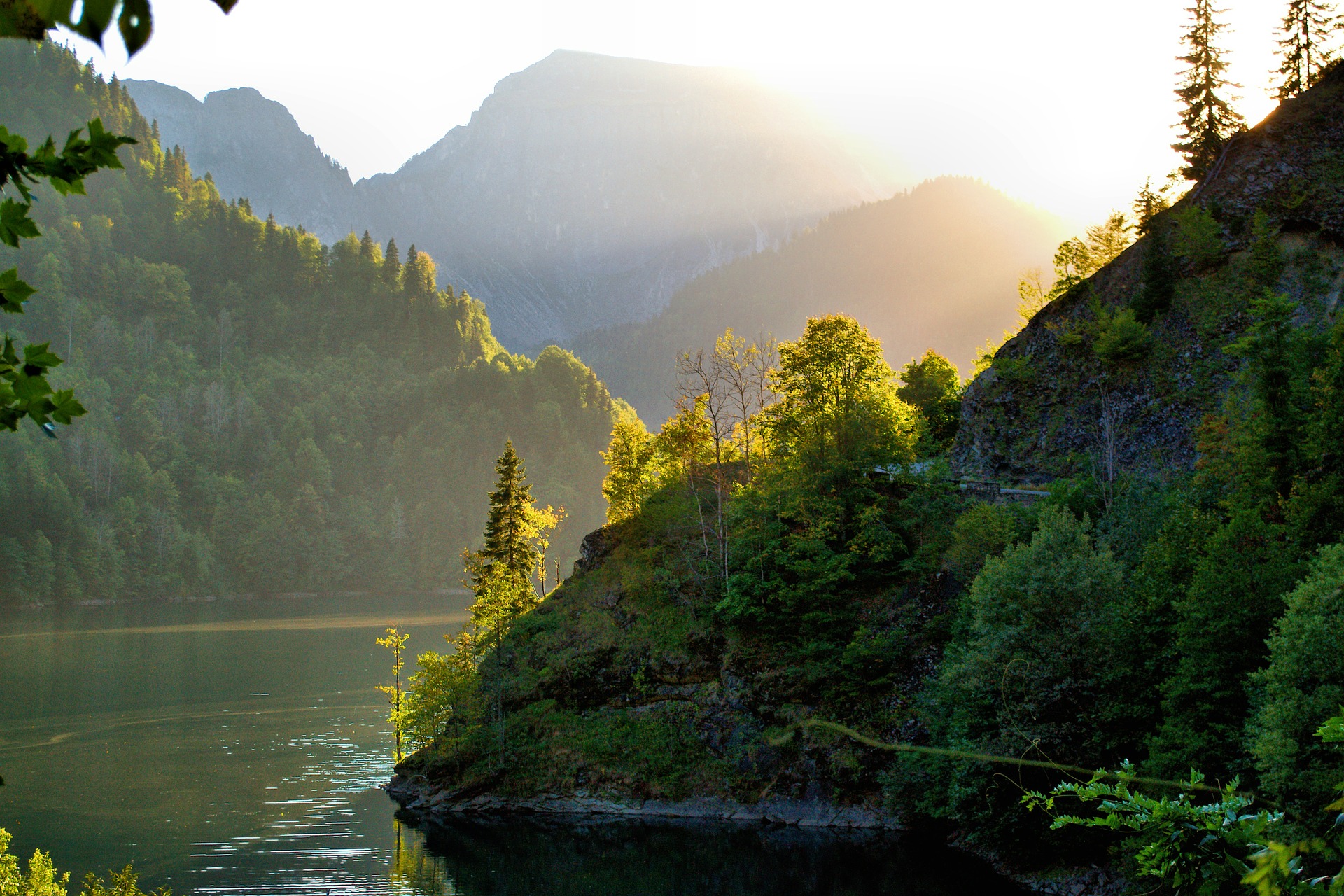 Lake Ritsa in Abkhazia
In Abkhazia you can become a real explorer. The ruins of the ancient city Dioscuria in the depths of the sea near the coast, the underground lakes and corallite stone flowers in the New Athos karst cave, horseback rides to a medieval temple and a waterfall in the Pitsundo-Musser Reserve – every day of the trip can become special.
Even the taste of Abkhazia is beautiful – there are feasts with wine and delicious dishes like achash (pie with cheese) and akurma (lamb stew with herbs and spices).
To visit Abkhazia, you only need a Russian passport and no coronavirus certificate.
Suitable period for a trip is from May to September, but the country is interesting all year round. Budget holiday – at the end of spring, when prices are low, and the weather is suitable for bathing and excursions.
Prices in Abkhazia
| | |
| --- | --- |
| Trip by transport | 22 р. |
| Average bill at a local cafe | 230 р. |
| Bottle of water 0,5 l. | 32 р. |
| Loaf of bread | 30 р. |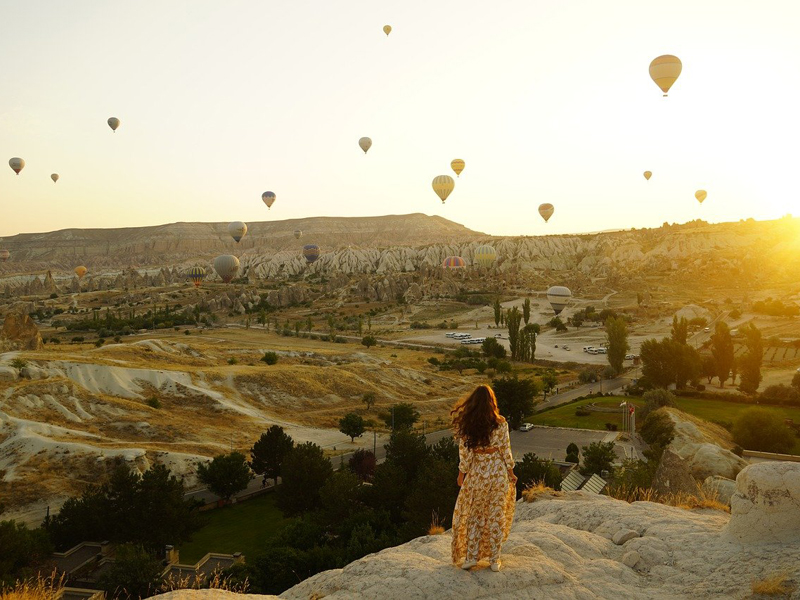 Turkey: a cheap Mediterranean destination
A tour to Turkey will cost from 40 thousand rubles per person
Turkey, especially at the beginning of the season and in September (Indian Ocean season) is cheaper than other Mediterranean destinations. And the famous "all-inclusive" format reduces the amount of extra expenses.
Prices in Turkey
| | |
| --- | --- |
| Average bill in a cafe | 200-800 р. |
| A cup of cappuccino | 100 р. |
| Bottle of water 0,5 l. | 17 р. |
| Public transportation fare | 33 р. |
Turkey attracts not only by the warm sea and well-groomed beaches but also by its history. The mosques of Istanbul, the ancient ruins of Ephesus, rocks and caves in Cappadocia – there are hundreds of tourist routes with Russian-speaking guides.
To travel to Turkish resorts you need a passport and a certificate of vaccination (Russian "Sputnik V" is allowed). Unvaccinated tourists present a negative PCR test, a certificate of convalescence or a negative antigen test result. There is no quarantine on arrival.
The climate is pleasant throughout the year, but for a beach holiday is suitable from May to September. October is the season for excursions.
| | |
| --- | --- |
| | We can help you choose a tour to Turkey. Fast, free, with attention to detail. Just tell us how you want to rest. |
Presented prices are current at the time of publication with flight from Moscow, in order to get current prices – use the search form.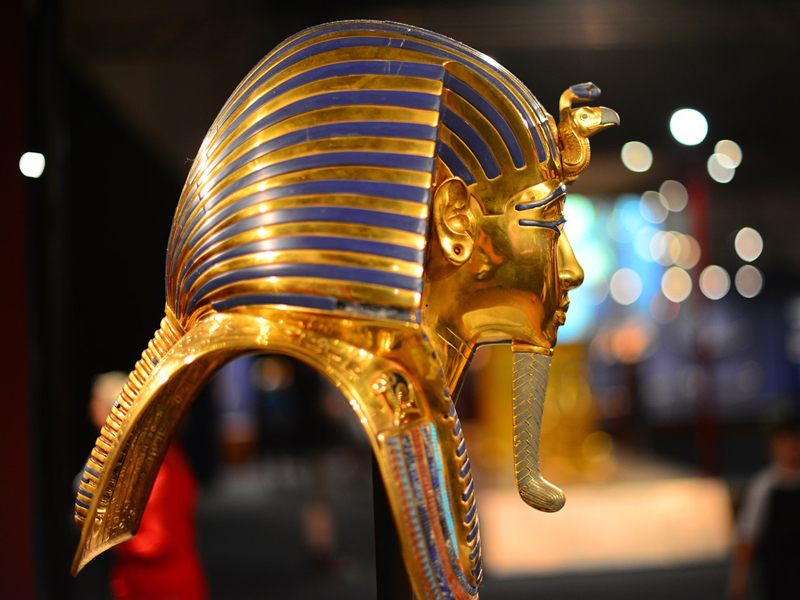 Egypt: the homeland of pyramids
Tour to Egypt starts from 47 000 rub per person
Egypt manages to combine modern service and centuries-old history. The country is home to one of the Seven Wonders of the World – the Great Pyramid of Giza (Pyramid of Cheops). Among the local resorts popular is Hurghada – a settlement on the shores of the Red Sea. For entertainment go to Sharm el-Sheikh, where there are many clubs, cafes and luxury hotels. If you are interested in local color, it is worth a rest in Dahab – especially for the excursions to the canyons of colored sands and settlements Bedouin.
Prices in Egypt
| | |
| --- | --- |
| Bottle of water 0,5 l. | 33 р. |
| Rice 1 kg | 43 р. |
| Bananas 1 kg | 48 р. |
There are direct flights (regular and charter) to Egypt. To enter, you will need a certificate of vaccination "Sputnik V" or PCR test.
The best time to travel is from late September to November or from April to early May.
| | |
| --- | --- |
| | We can help you choose a tour to Egypt. Fast, free, with attention to detail. Just tell us how you want to rest. |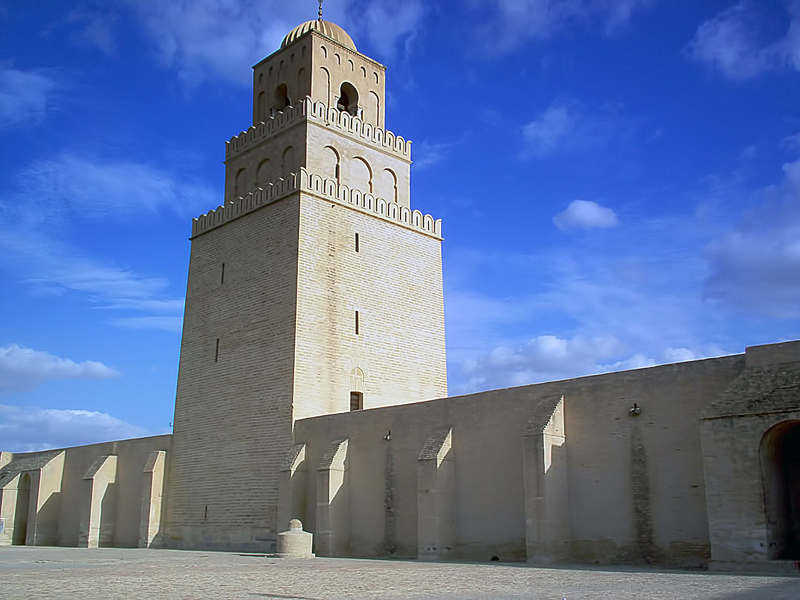 Tunisia: Africa in French
The cost of the tour – from 89 thousand rubles per person.
Planning a vacation in 2022, it is worth considering a trip to Tunisia – the oriental color here is combined with a European approach to service. A trip to Tunisia is an opportunity to see the golden sands of the Sahara, swim in the turquoise waters of the Mediterranean Sea and try curative thalassotherapy. The pride of Tunisia is the remains of the ancient city of Carthage, the older brother of Rome.
The country welcomes visitors all year round, but in winter the Mediterranean Sea is not suitable for swimming. The best period for a beach holiday is from early summer to mid-autumn.
Tunisia is a visa-free country for Russians. Period of stay up to 60 days. Now Tunisia accepts certificates of vaccination ("Sputnik V" is among the approved vaccines) and PCR tests, all other tourists are sent to a 10-day quarantine on arrival.
Prices in Tunisia.
| | |
| --- | --- |
| Average cafe bill for locals | 133 р. |
| Average bill in a tourist cafe | 1116 р. |
| A cup of cappuccino | 76 р. |
| Bottle of water 0,5 l. | 13 р. |
| Transportation fare | 14 р. |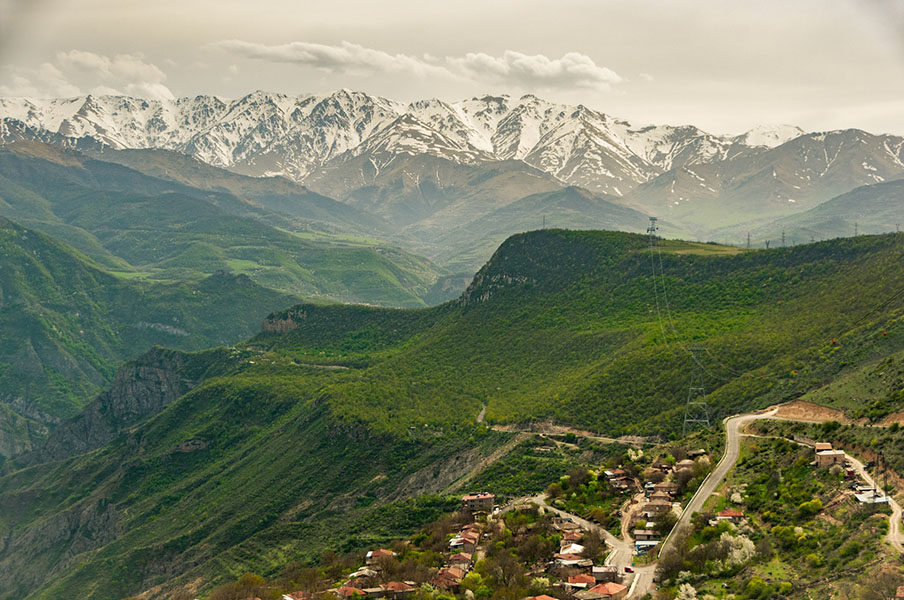 Armenia: the Land of Mountains and Medieval Monasteries
A weekly tour to Armenia for one person will cost from 22 thousand rubles.
Hospitable southern country is famous for its vineyards and heavenly beautiful nature, but not only. Armenia is called "a museum in the open air" for a reason – there are many ancient temples and other ancient buildings. The country is considered virtually the "cradle of Christianity," so a trip here will please not only connoisseurs of beauty and comfort, but also history buffs.
Separately, we should mention the national Armenian cuisine. Suffice it to say that the local lavash is a UNESCO World Heritage Site! The food in Armenia is inexpensive but very tasty due to the addition of a large number of specific spices, many of which are difficult to find anywhere else but here.
There is no sea in the country but beach rest is developed. In Armenian Highland is located Sevan, the largest lake of Caucasus. The lake is clean and beautifully decorated and there is enough space near the water for everybody.
Prices in Armenia
| | |
| --- | --- |
| Baton or a loaf of bread | 37 р. |
| Carbonated water from automatic vending machine | 15 р. |
| Lunch at khinkali, average bill | 600 – 900 р. |
| Transportation fare | 14 – 44 р. |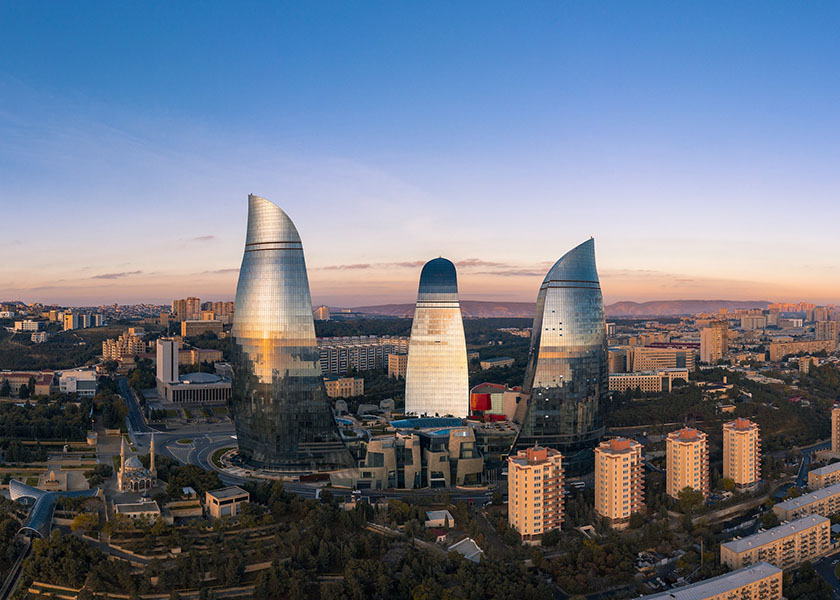 Azerbaijan: the Pearl of Transcaucasia
You can go to Azerbaijan from 28 thousand rubles per person.
The country, where Europe and the East meet, attracts tourists with its pleasant climate, picturesque nature and ancient history. Here there are many traditions, ready to reveal their secrets to tourists. Architectural masterpieces of previous centuries, mosques, luxurious hamams are combined in the central region of Azerbaijan with the latest achievements of civilization: the rest will not only be beautiful but also comfortable.
A large number of hotels allows you to choose a convenient location and not to devastate the wallet. Settle in the capital is not necessary: in the periphery also has something to see and enjoy.
Baku is located on the shores of the Caspian Sea (lake) – a huge body of water with comfortable beaches, which are great for swimming for both children and adults.
Azerbaijani cuisine deserves special attention. This is beloved pilaf, dolma, kebab, oriental sweets (baklava, olive and watermelon jam). Here they can cook very juicy meat and grow the most delicious fruits.
Prices in Azerbaijan
| | |
| --- | --- |
| Bottle of plain water, 0,5 l. | 44 р. |
| Lunch at local cafe | from 350 r. |
| Average bill in a cafe | 800 – 1500 р. |
| Transportation fare | from 7 p. |
Some destinations do not yet have direct flights from Russia, but you can reach the resorts of these countries with connections in Turkey, Serbia and other transit countries.